Anyone who has ever lived with a ferret knows how entertaining and fascinating these lively critters can be. And no one does it better than the talented cartoonist Siberian Artist, who is well-known for his charming and humorous works about living with ferrets. Ferret owners and other animal lovers will both enjoy the humorous and empathetic drawings made by this artist, who has a close relationship with them. She usually illustrates the tight relationship between ferrets and their owners.
I'd like to introduce you to a cartoonist who focuses on depicting ferret society. Meet the hilarious Siberian artist Liza Nechaeva, who has been depicting her two cat snakes' absurdly charming antics. She is widely recognized for her work on the Siberian Lizard Comics. Meemoo and Feefo, two animated ferrets, each have 131,000 Instagram followers, making them influential individuals in their own right. They also serve as the main subjects of Liza's artwork. Ferrets are renowned for their inquisitive and daring temperament, whether they are rummaging through pockets, scaling drapes, or raiding kitchen cabinets.
She has a number of comics that center on an oddball, anthropomorphic ferret character who uses his quirks and peculiarities to get through challenges in everyday life. Bold lines and vivid colors are used in the comics' simple yet expressive drawing style, which adds to their appeal. The dialogue and captions are amusing and frequently feature subtle comedy, which makes them approachable to a broad audience. The following part contains a collection of her best drawings. Grab a coffee and scroll down to the section below if you want to appreciate these comics. I really hope everyone enjoys these illustrations.
By clicking here, you can also read some of her previous posts on kittenvspuppy.
Credit: Siberian Lizard Comics
For more info: Instagram | Facebook | Website
#1. When you see from the side of an epic battle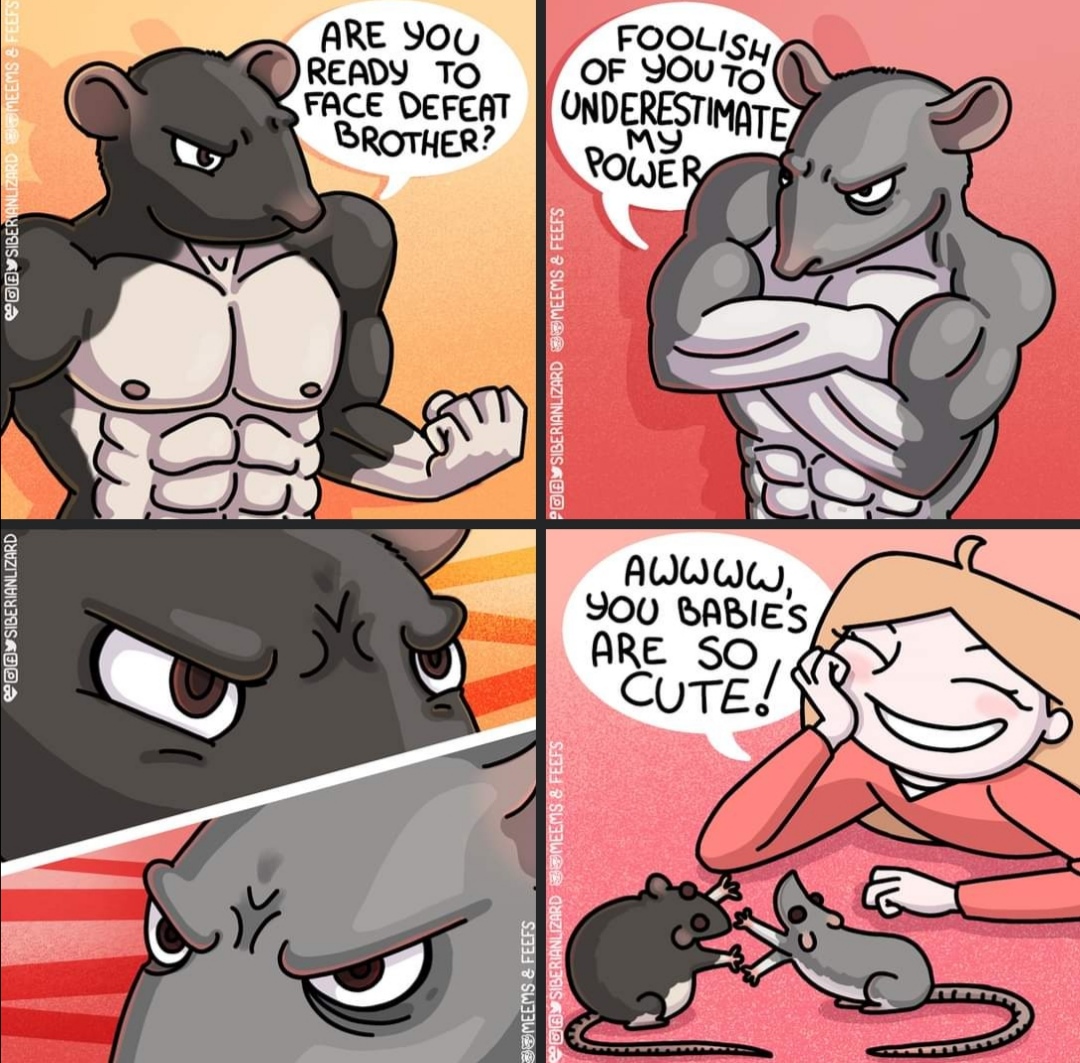 #2. Other people vs Me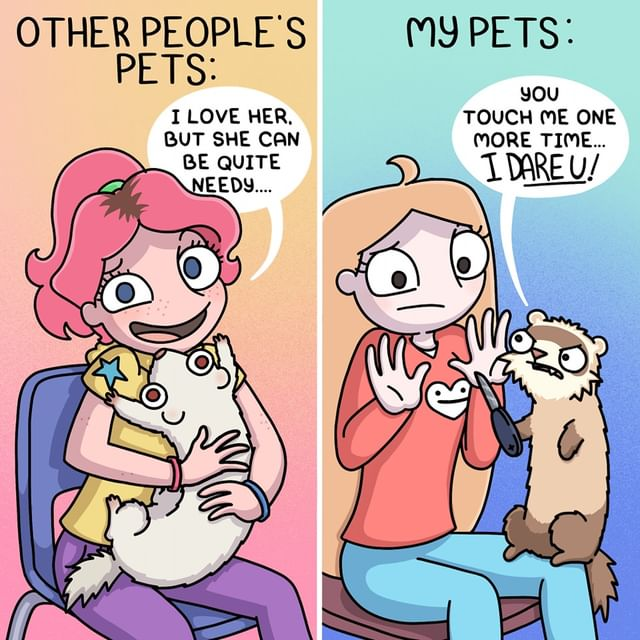 #3. Wash my winter coat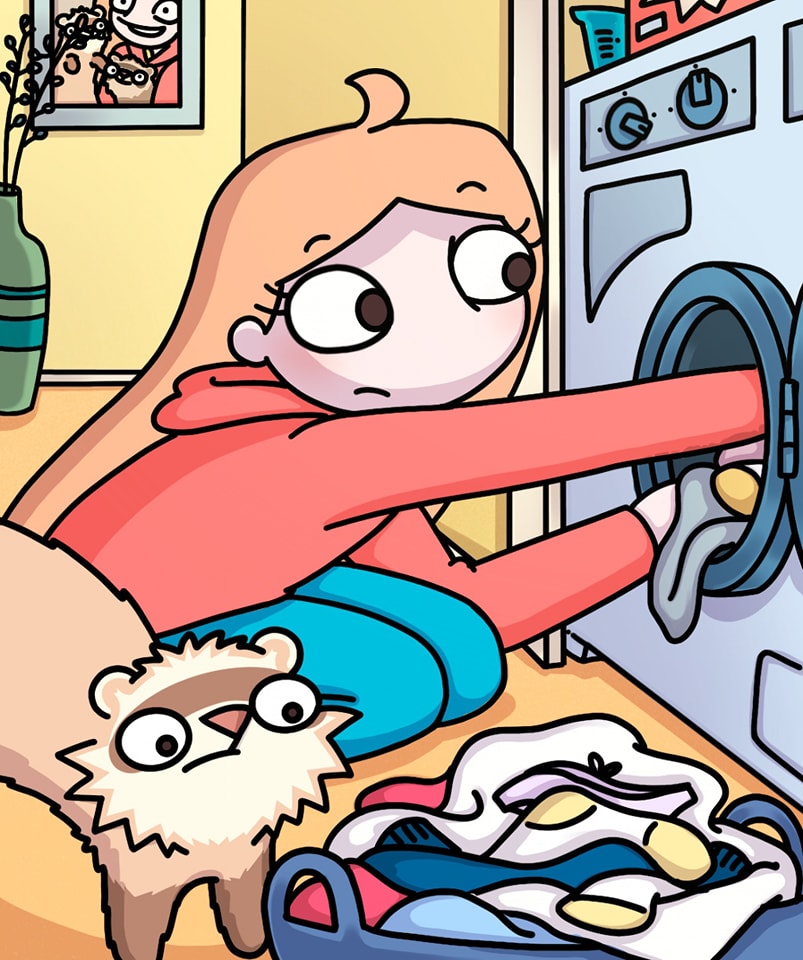 #4. 200 million years ago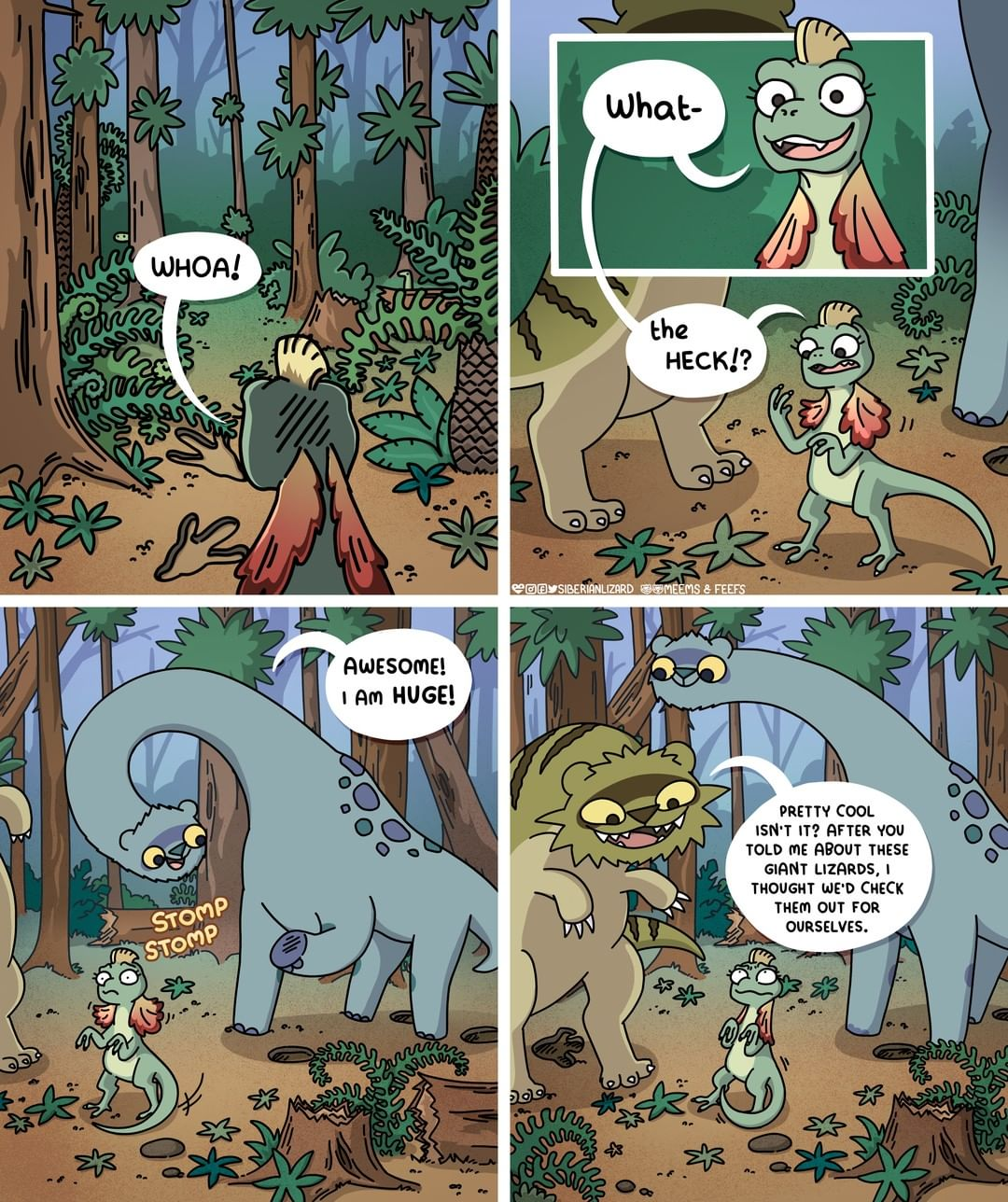 #5. Happy Groundhod Day!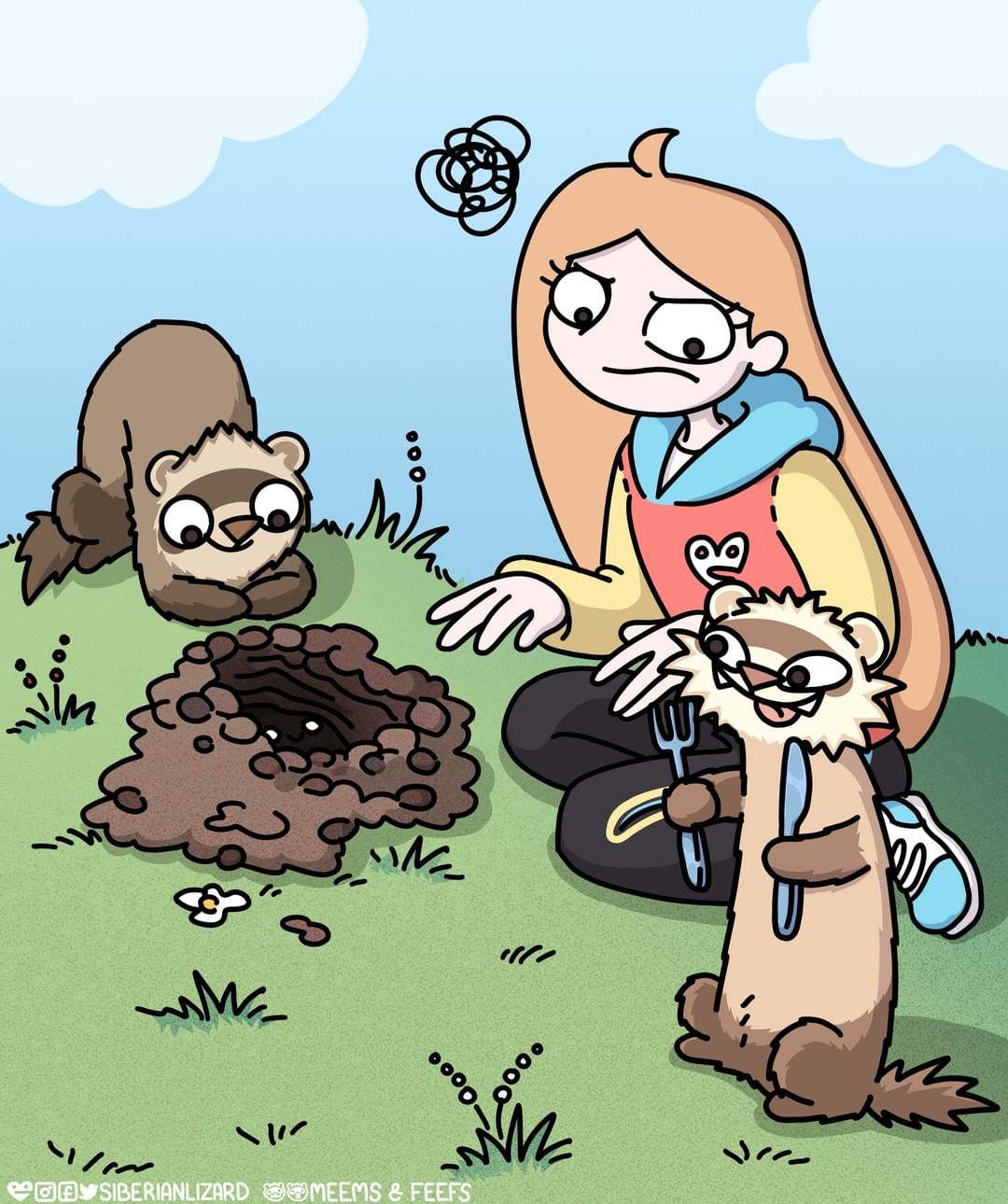 #6. My test subject!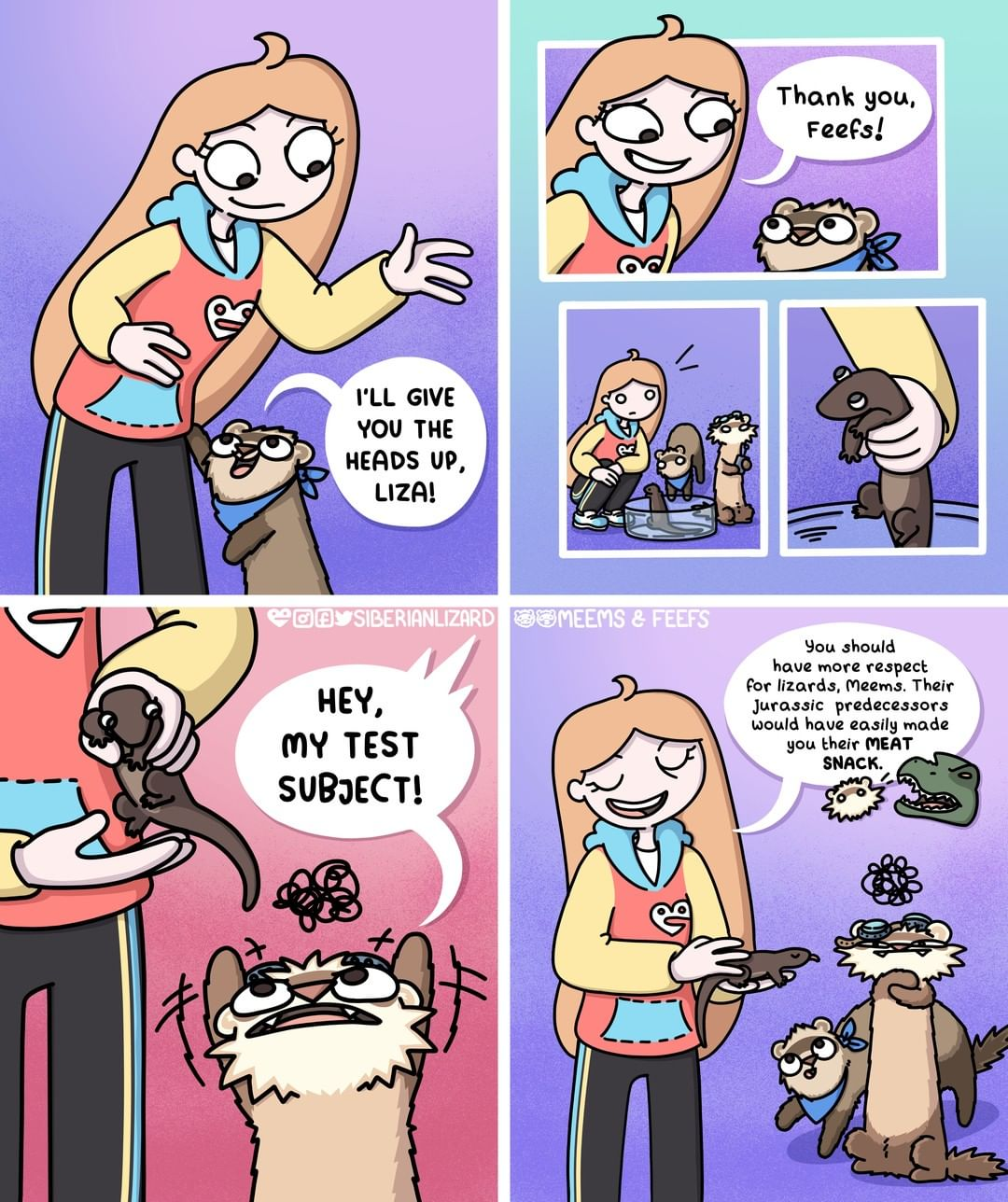 #7. There is no negotiating with Meems and his ego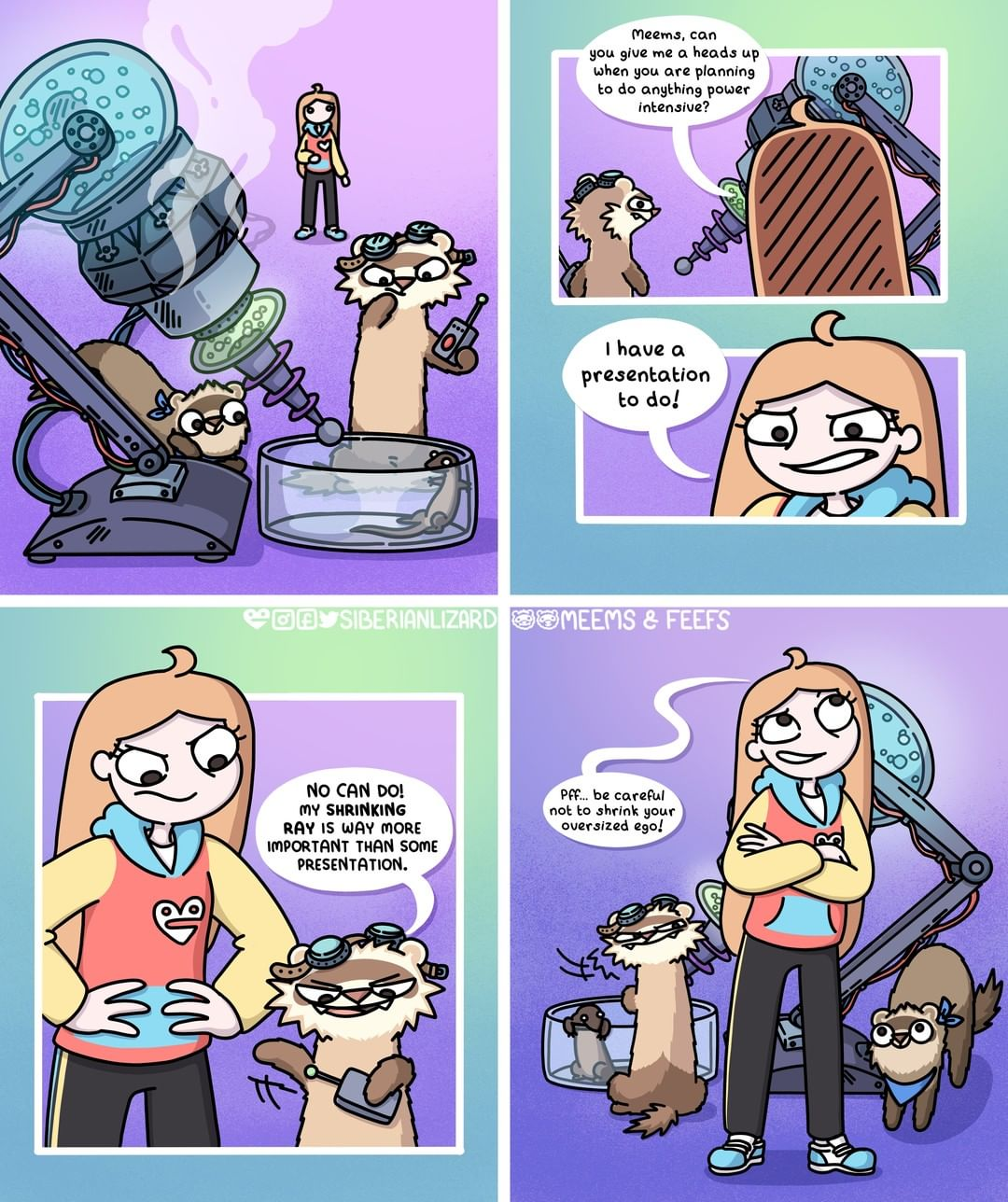 #8. Two things ferrets love most (Boxes and unmitigated danger)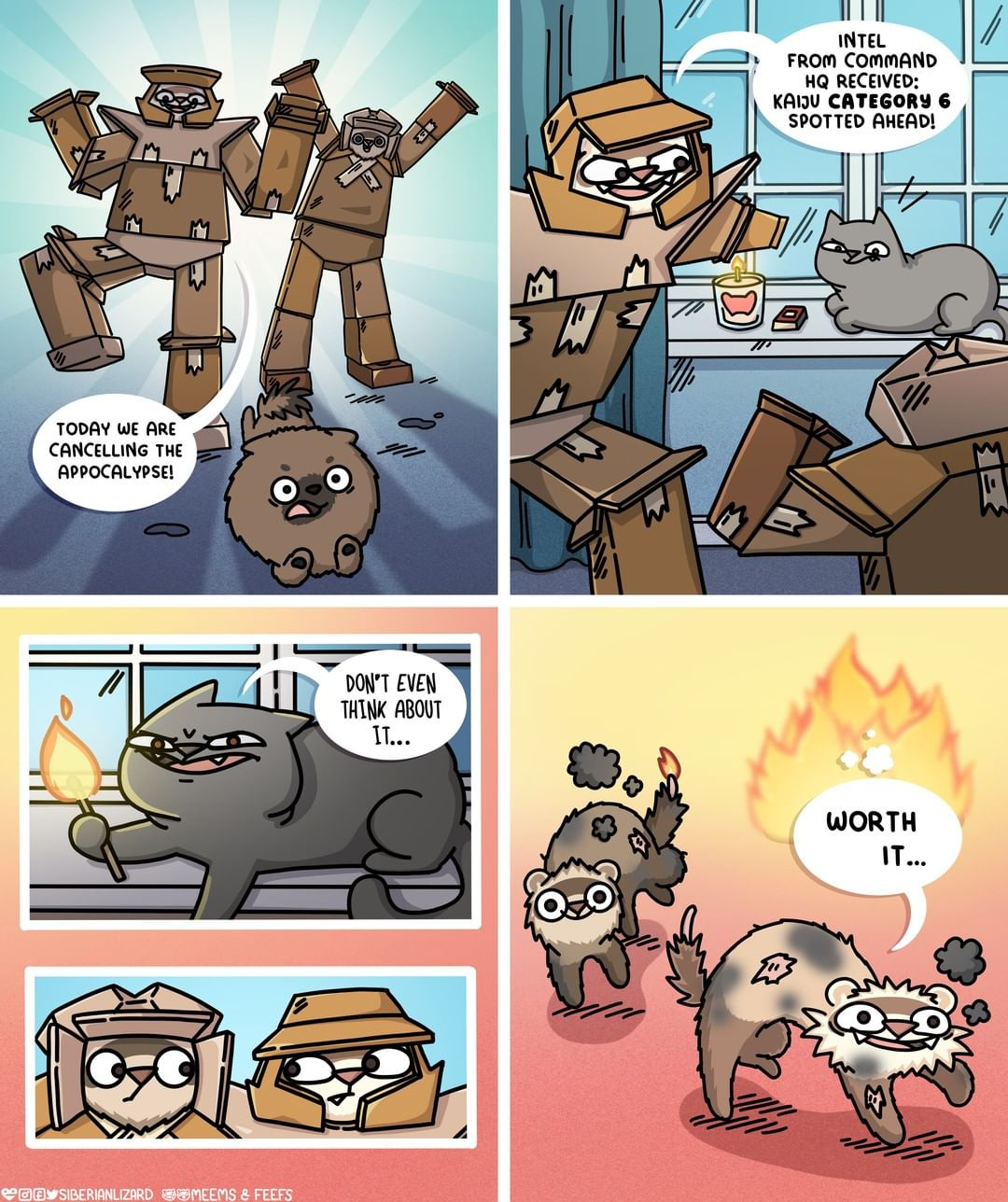 #9. Playing with boxes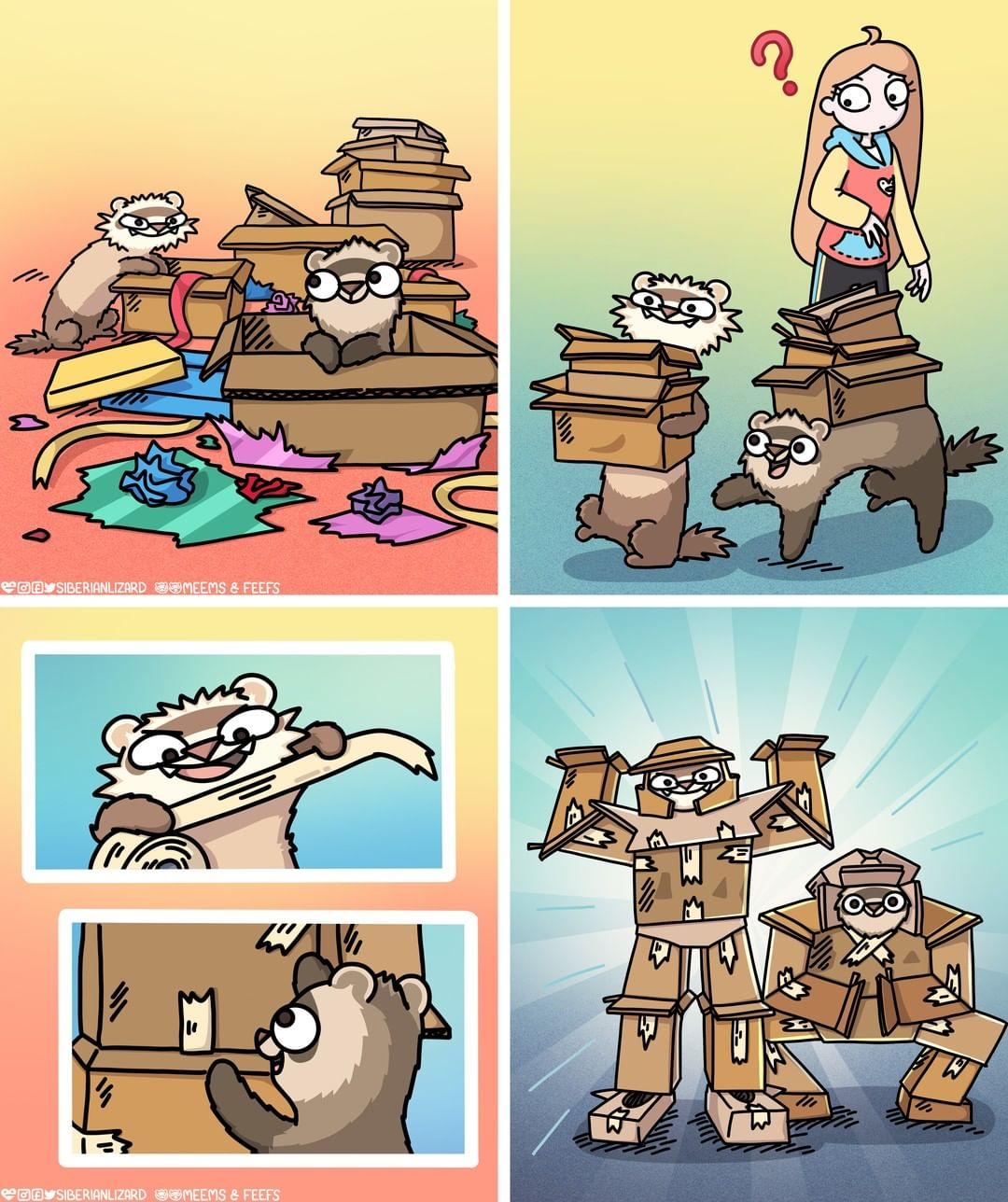 #10. New year, New me!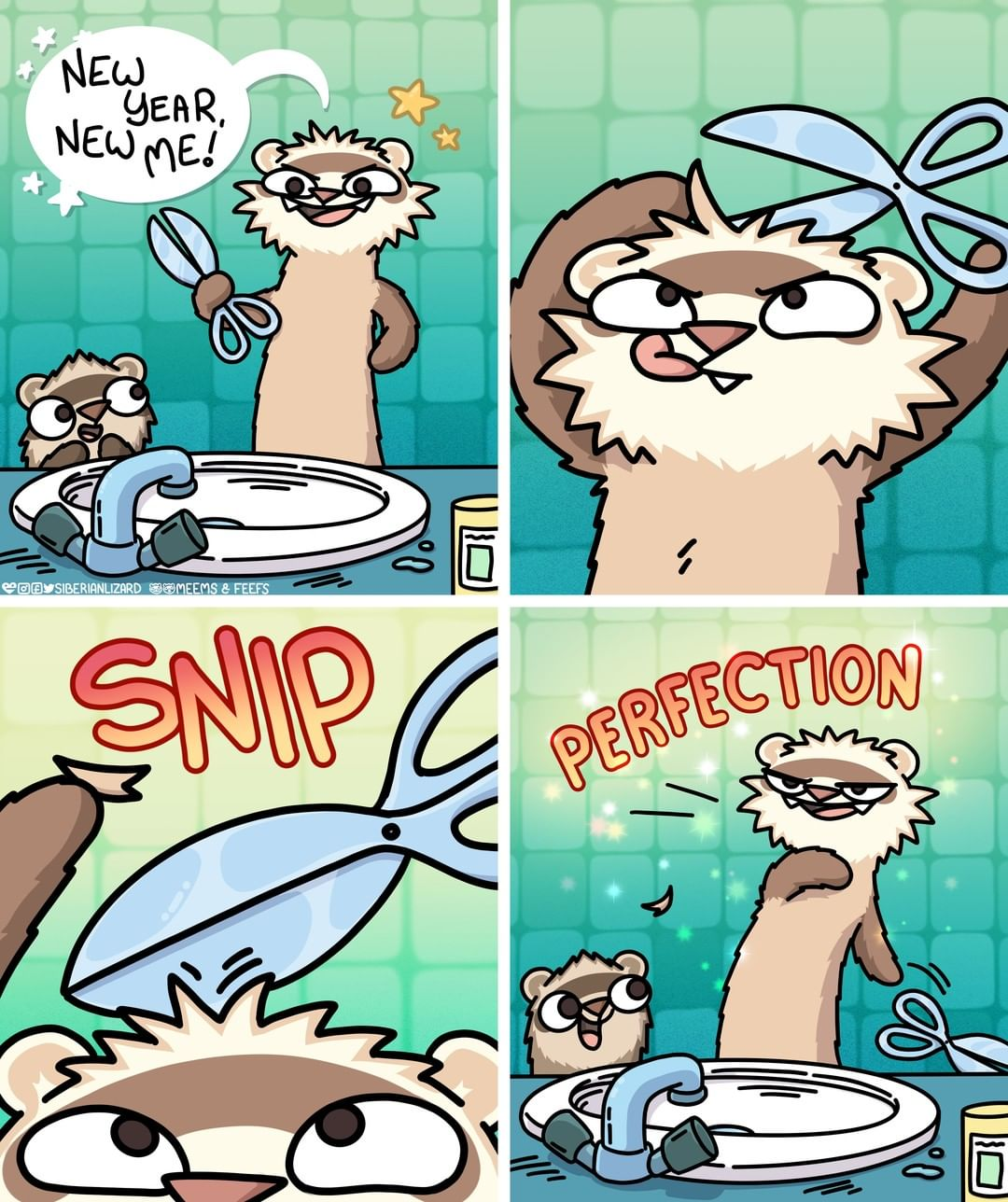 #11. Presents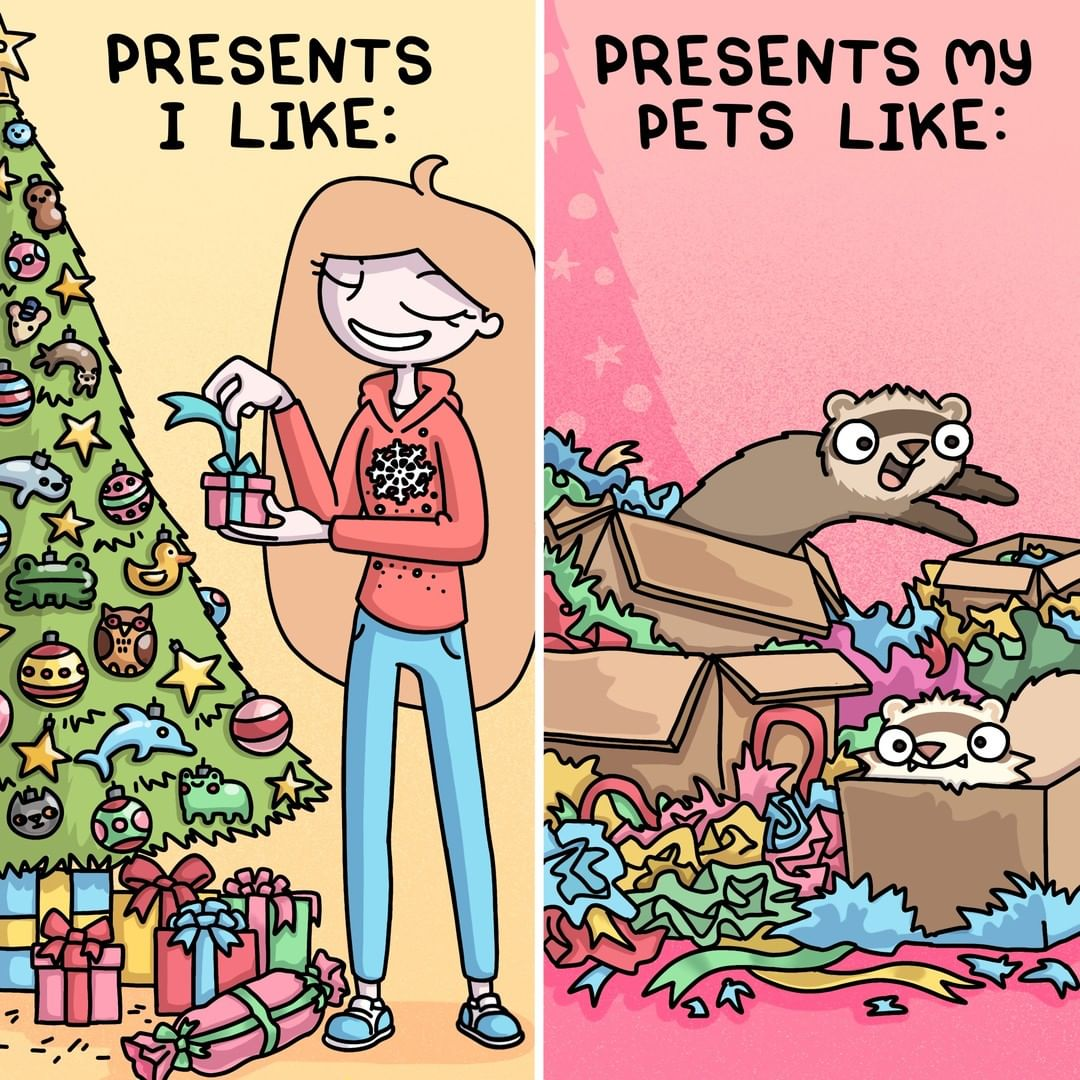 #12. Christmas Tree!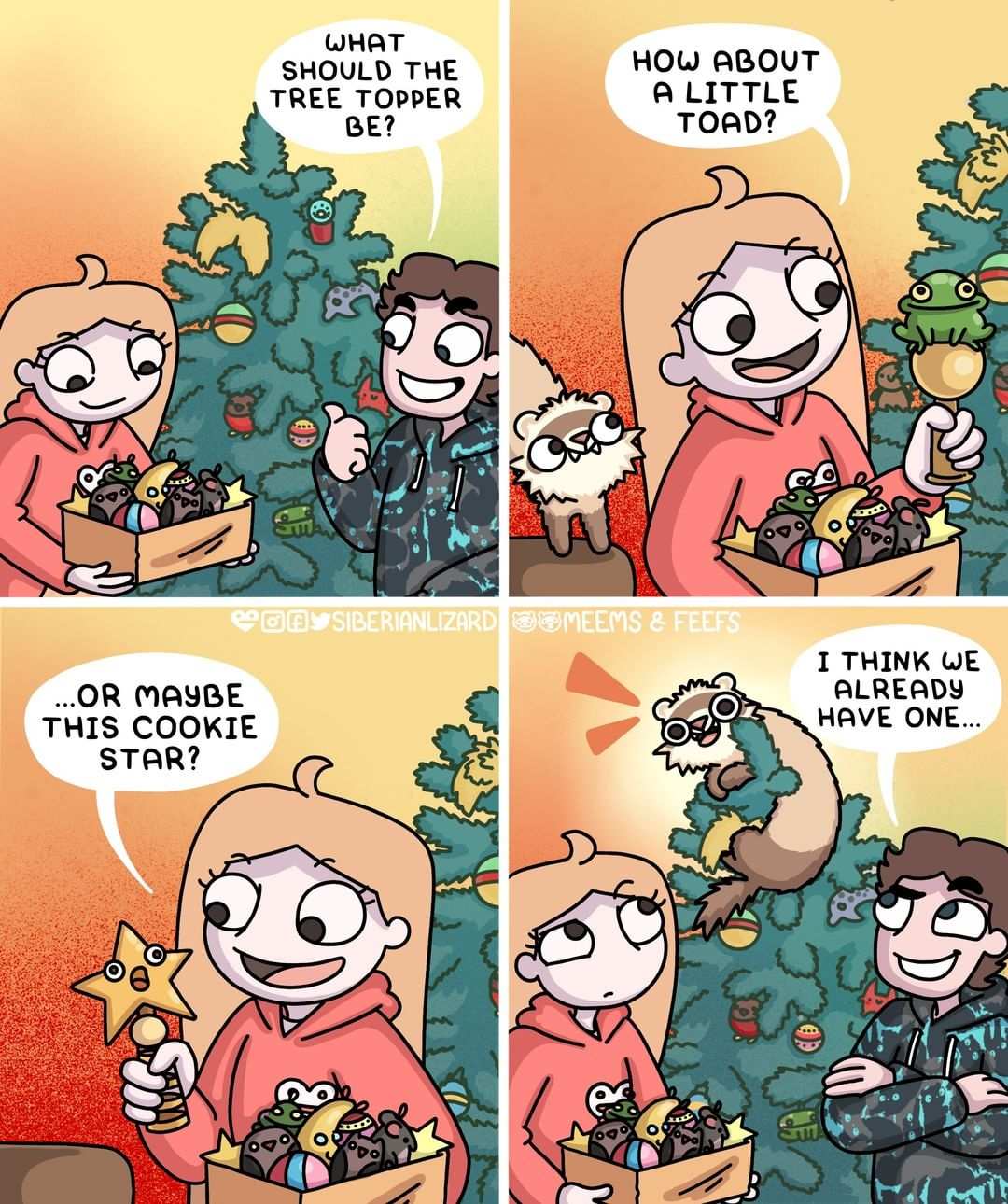 #13. An unexpected retaliation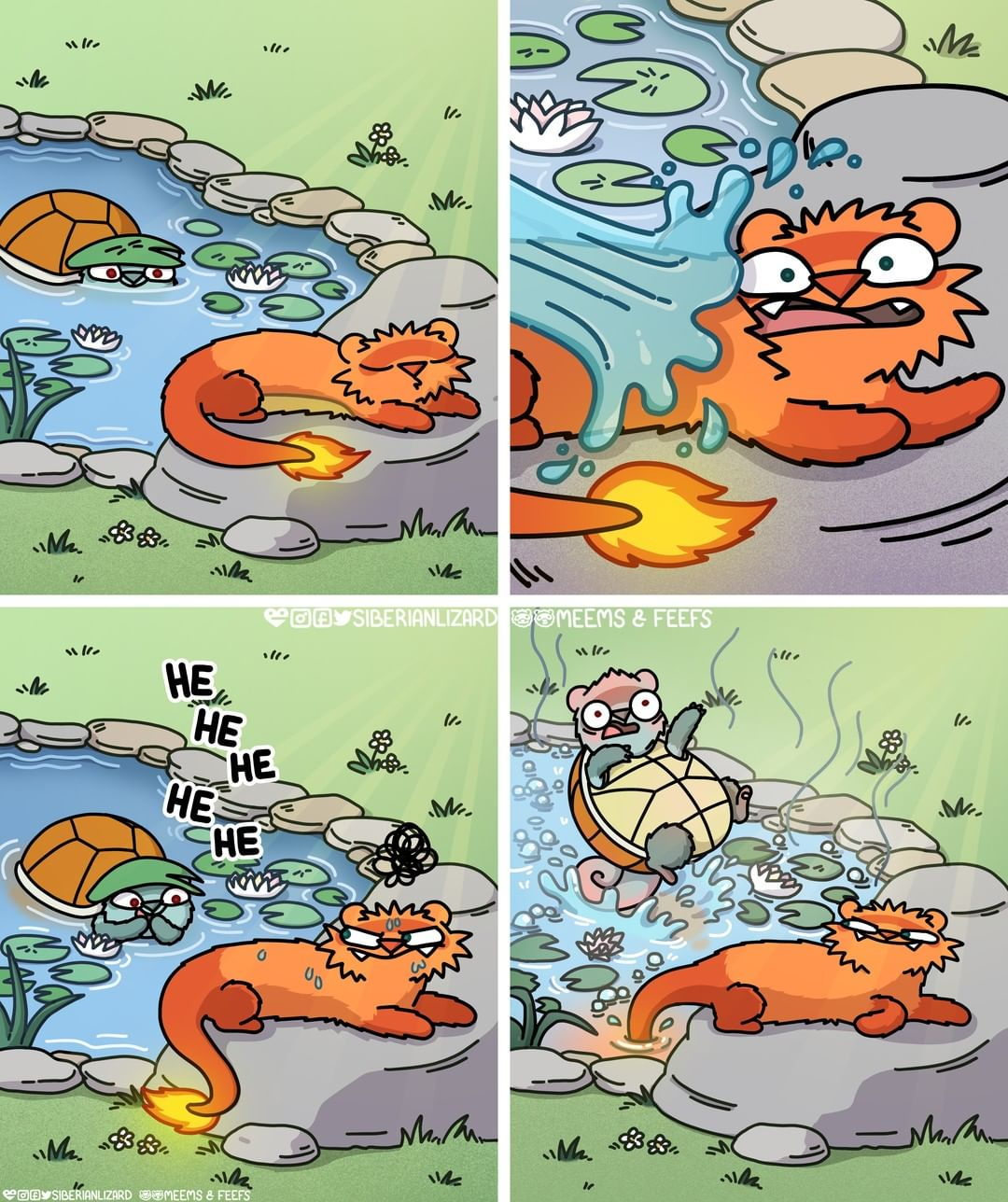 #14. When you are cute but deadly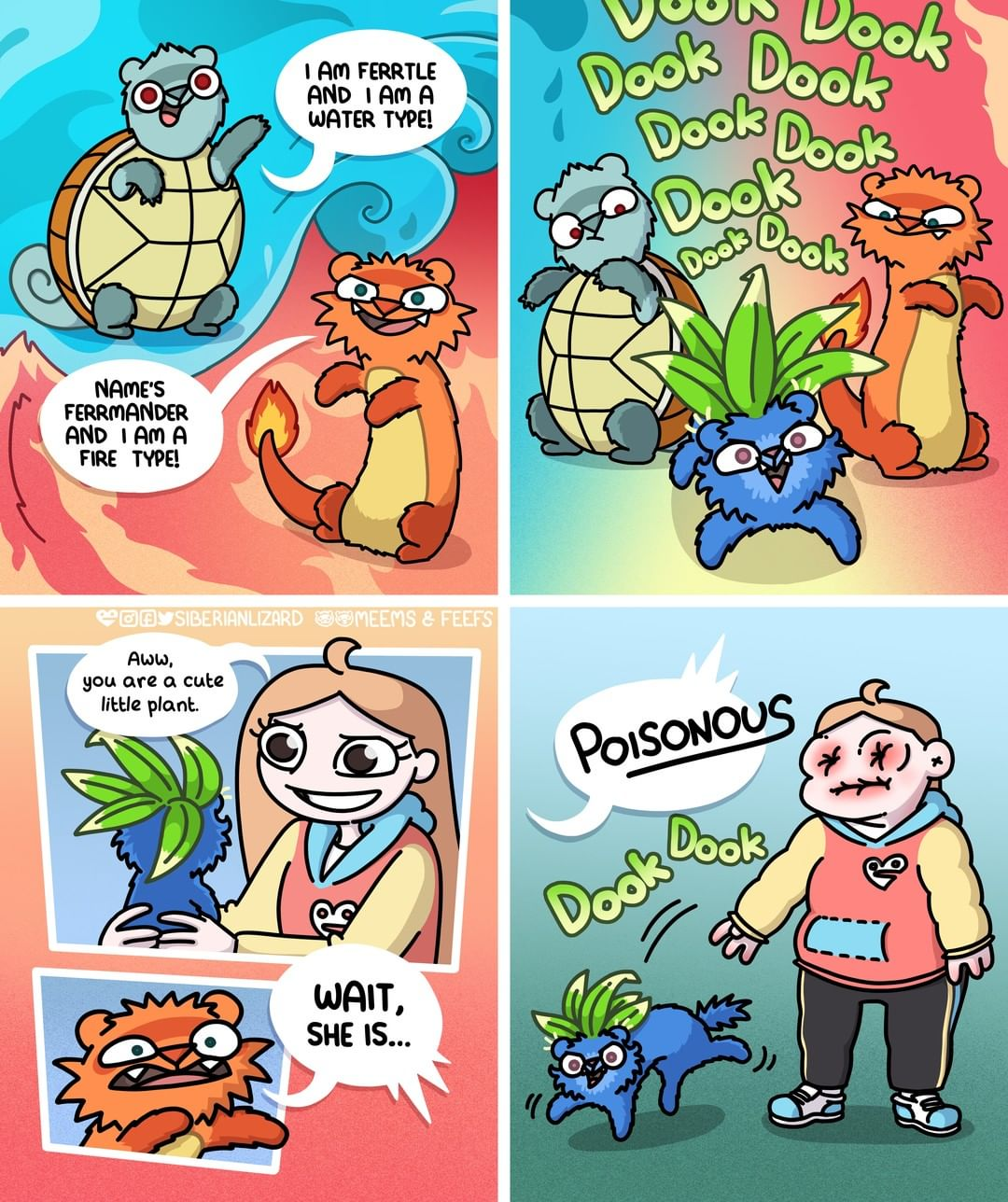 #15. Your place looks so festive!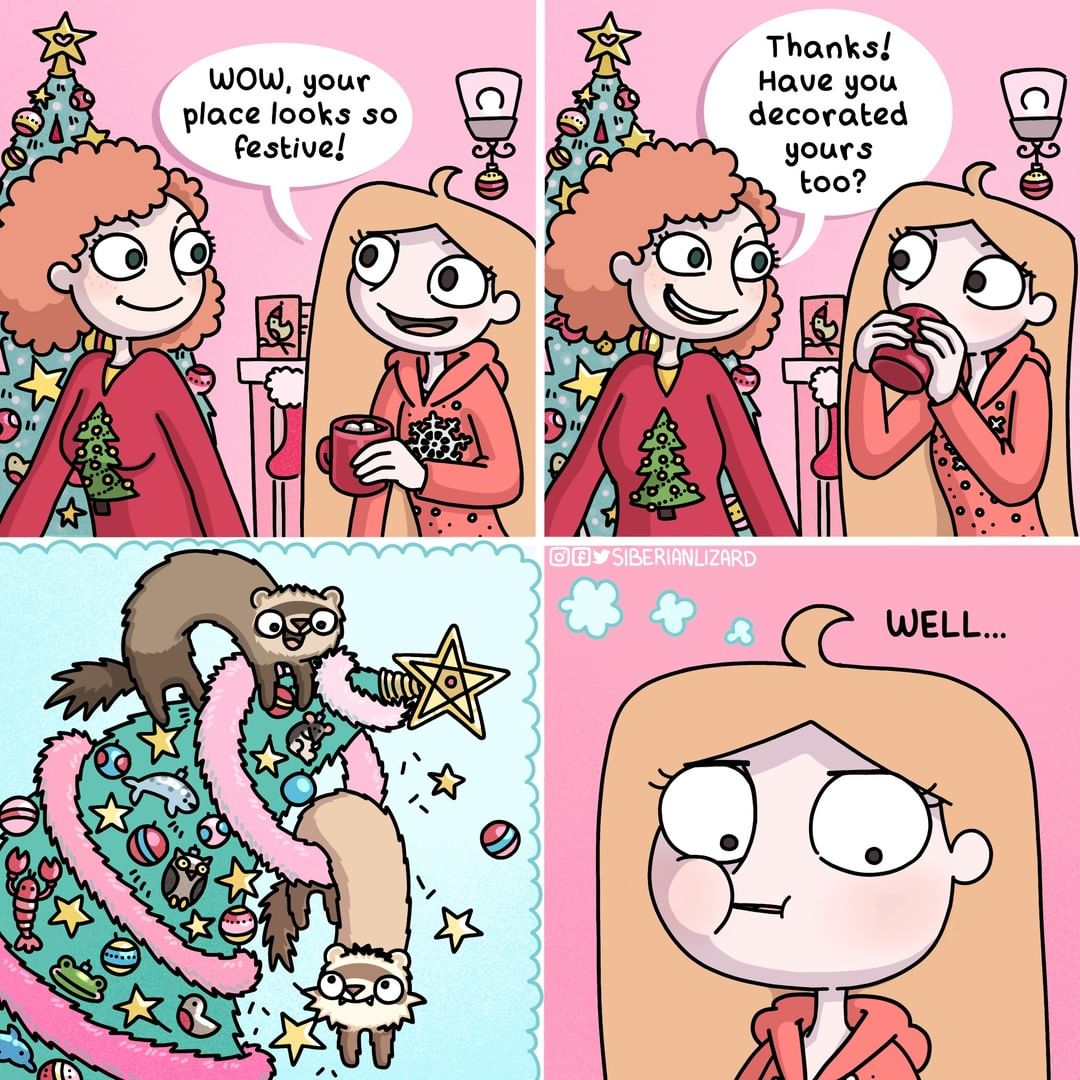 #16. What are you wishing for?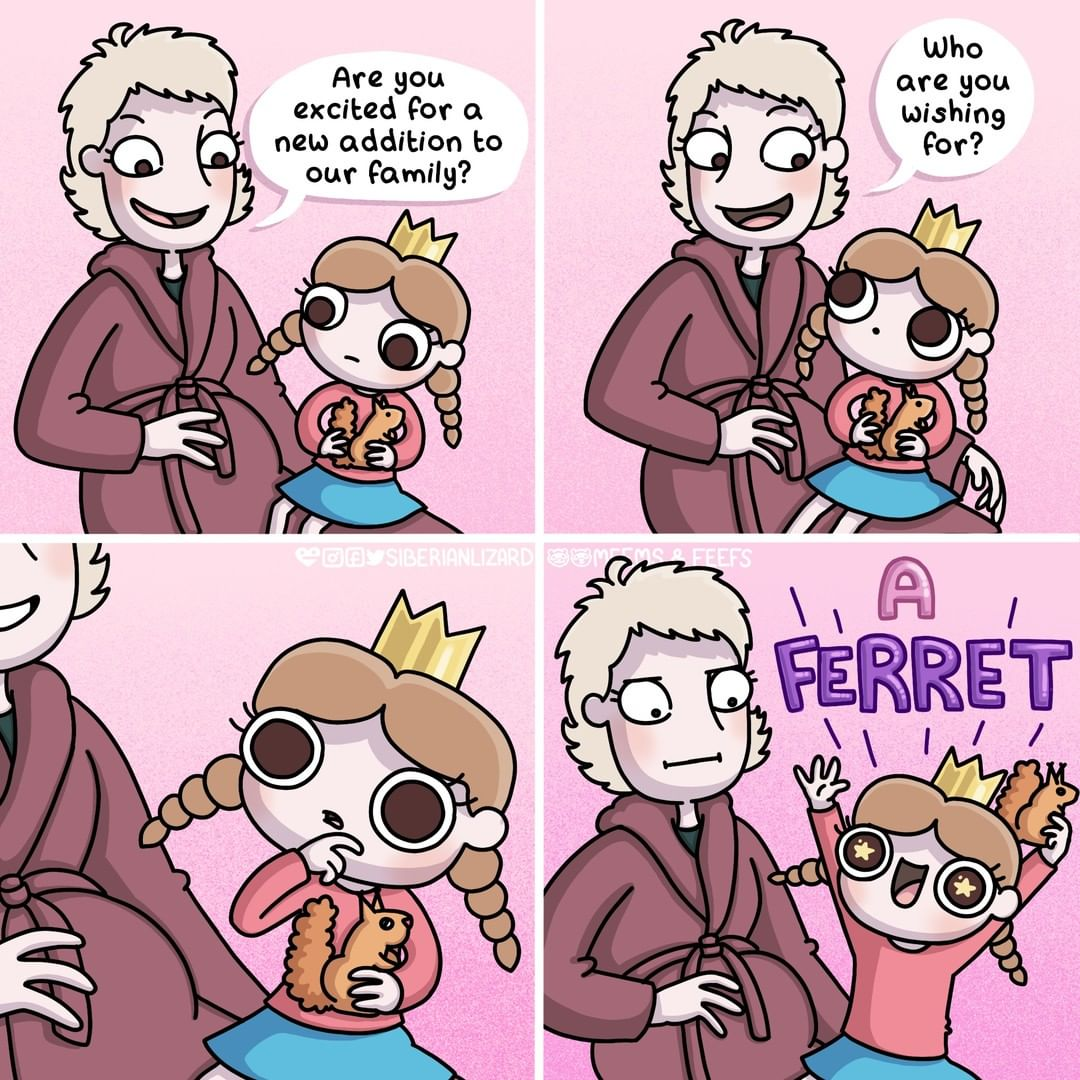 #17. Ferrets with steal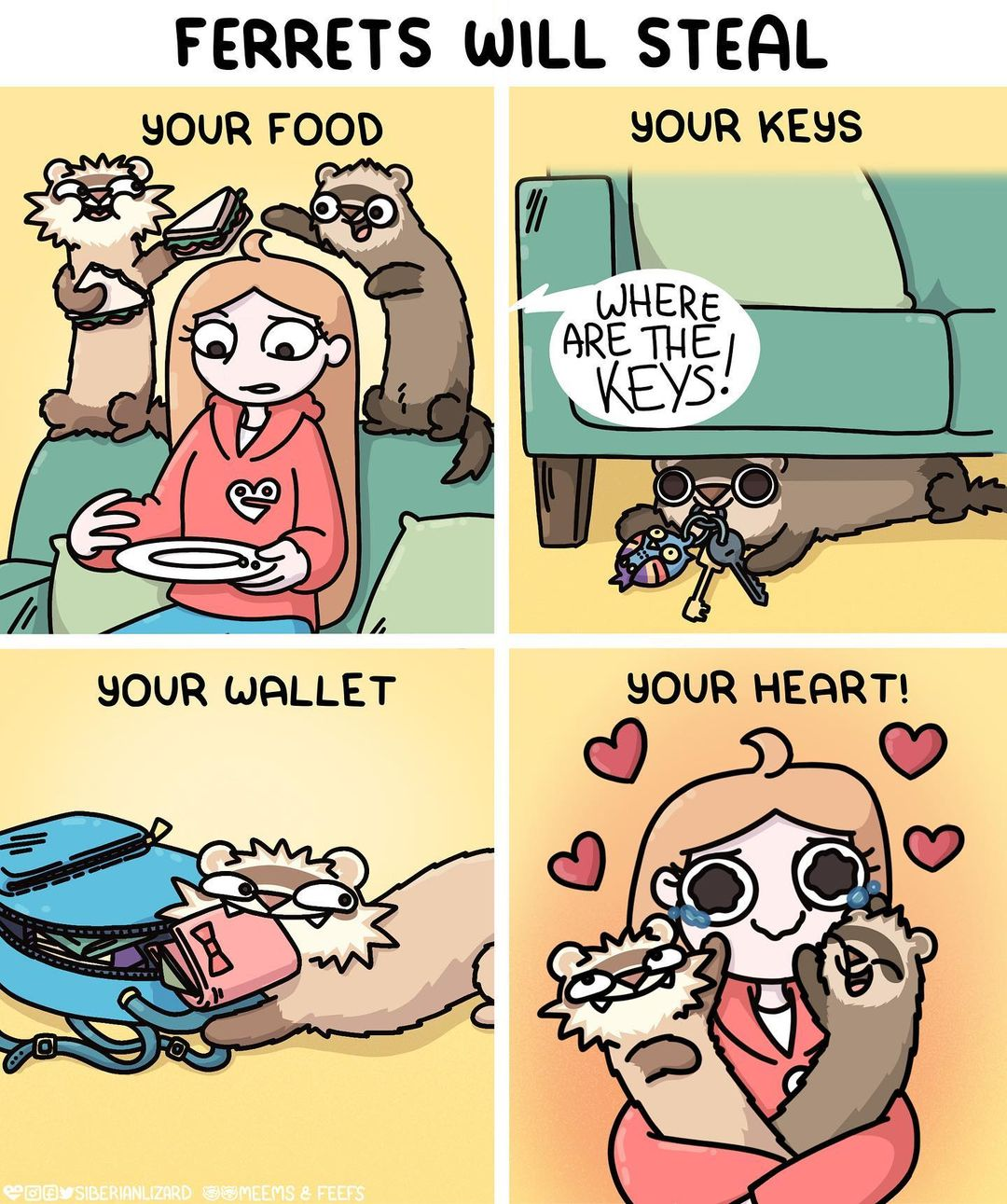 #18. Don't ask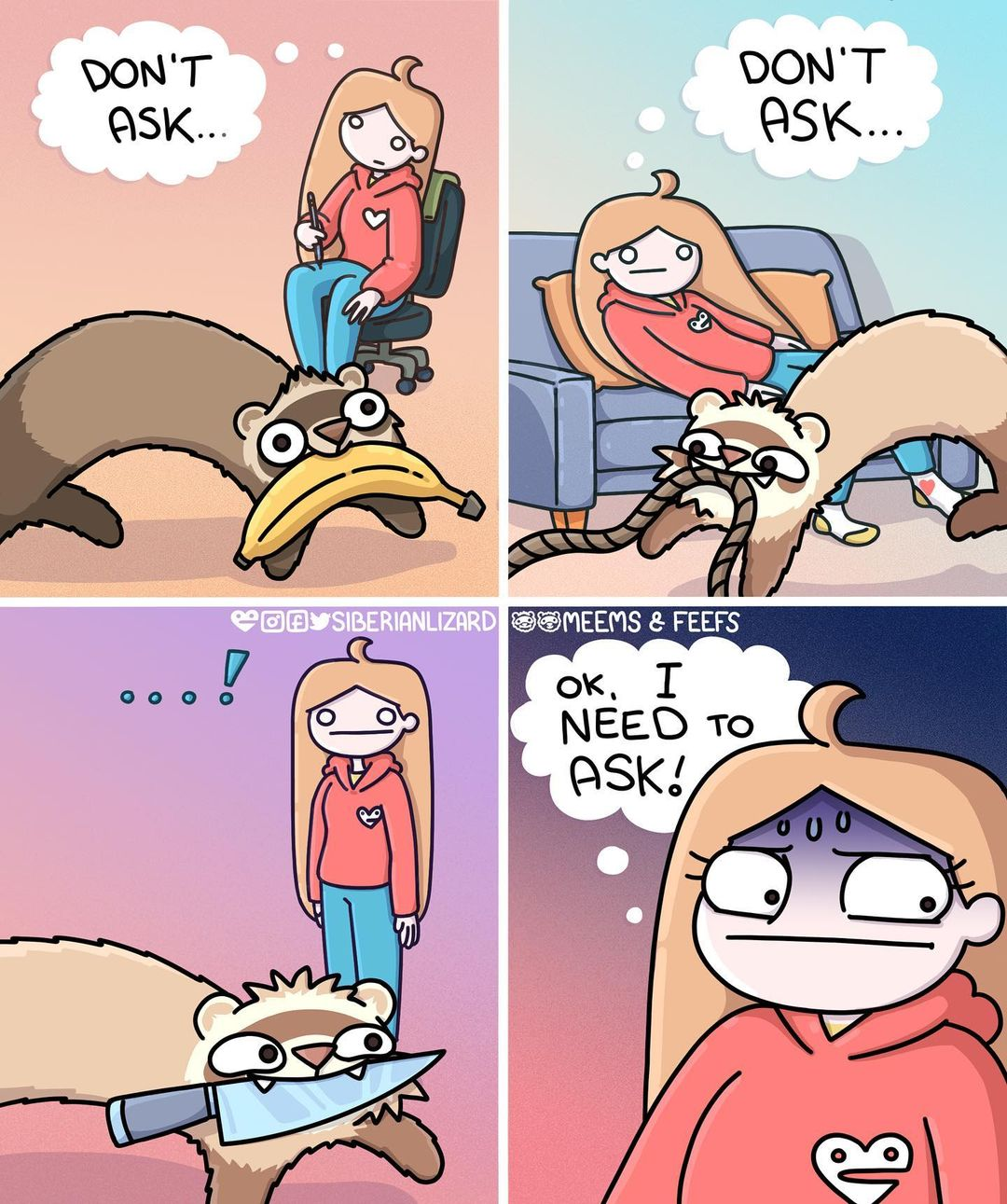 #19. Game difficulty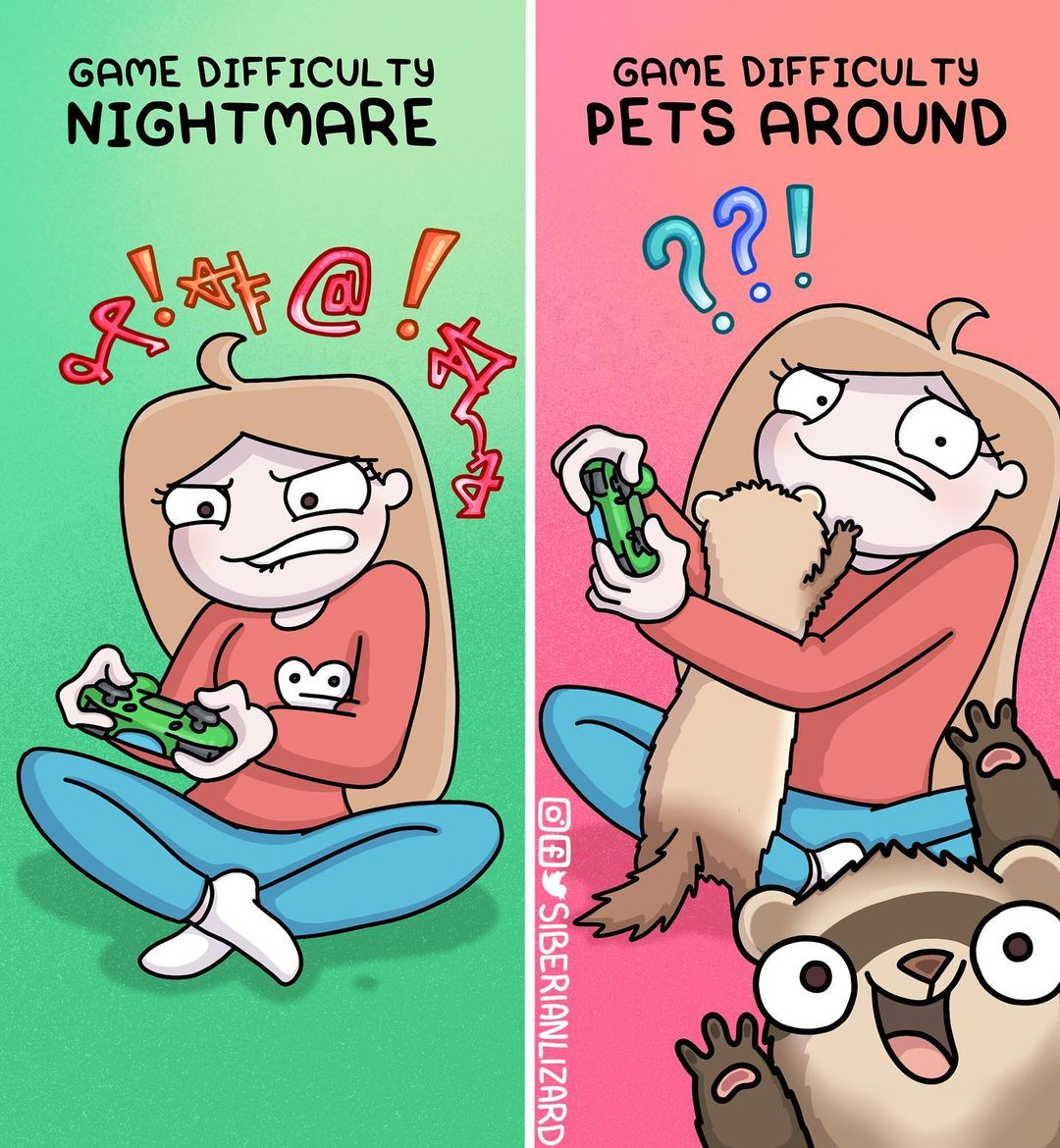 #20. Do you know ferrets are exceptional diggers?