Are you sick of seeing the same old comic strips with the same boring punchlines again and again? Look no further, for artist Weinye Chen is about to shake up the comic world with her amusing and relevant comics that will certainly make your day brighter. She is from Kuala Lumpur, Malaysia, and she reacted quickly after discovering Che Domino's use of amusing jokes on his Facebook page. Following this occurrence, she obtains 207,000 followers and continues to produce comics about bizarre themes to entertain her passionate fans.
A gifted illustrator with a distinctive sense of humor, Weinye has developed a sizable fan base for their offbeat comics. The ability of Weinye to take unremarkable circumstances and convert them into comic gold distinguishes her work from other artists. Weinye's comics depict the amusing incidents that we can all relate to, from awkward social interactions to common misfortunes. Weinye's figures come to life with exaggerated facial emotions and body language that perfectly match the comic timing of their strips thanks to their straightforward yet expressive designs.
Her drawings are popular with readers because they humorously and relatably depict the absurdities of daily life. Weinye's comics, however, are notable not only for their artwork but also for the absurd situations they portray. Weinye has a talent for adding a good dose of comedy to commonplace situations. Weinye's comics exaggerate the daily challenges we all have and turn them into funny gems, such as getting caught in a downpour with a holey umbrella or attempting to fit into slim trousers that are obviously too small. Let's look at some of her most current artwork. Enjoy your day!
Credit: It's Weinye
For more info: Instagram | Facebook | Website
#1. Agr Factor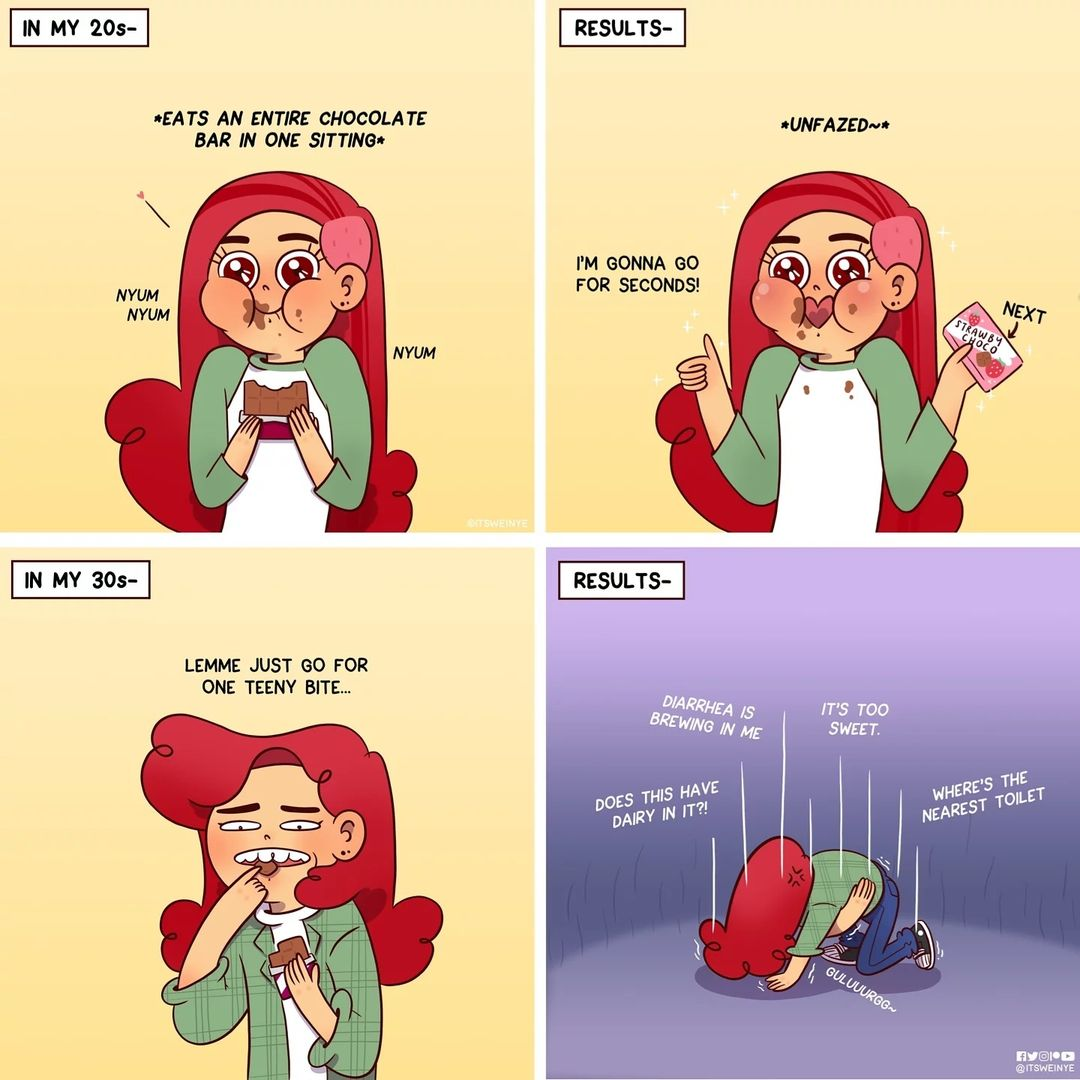 #2. Therapy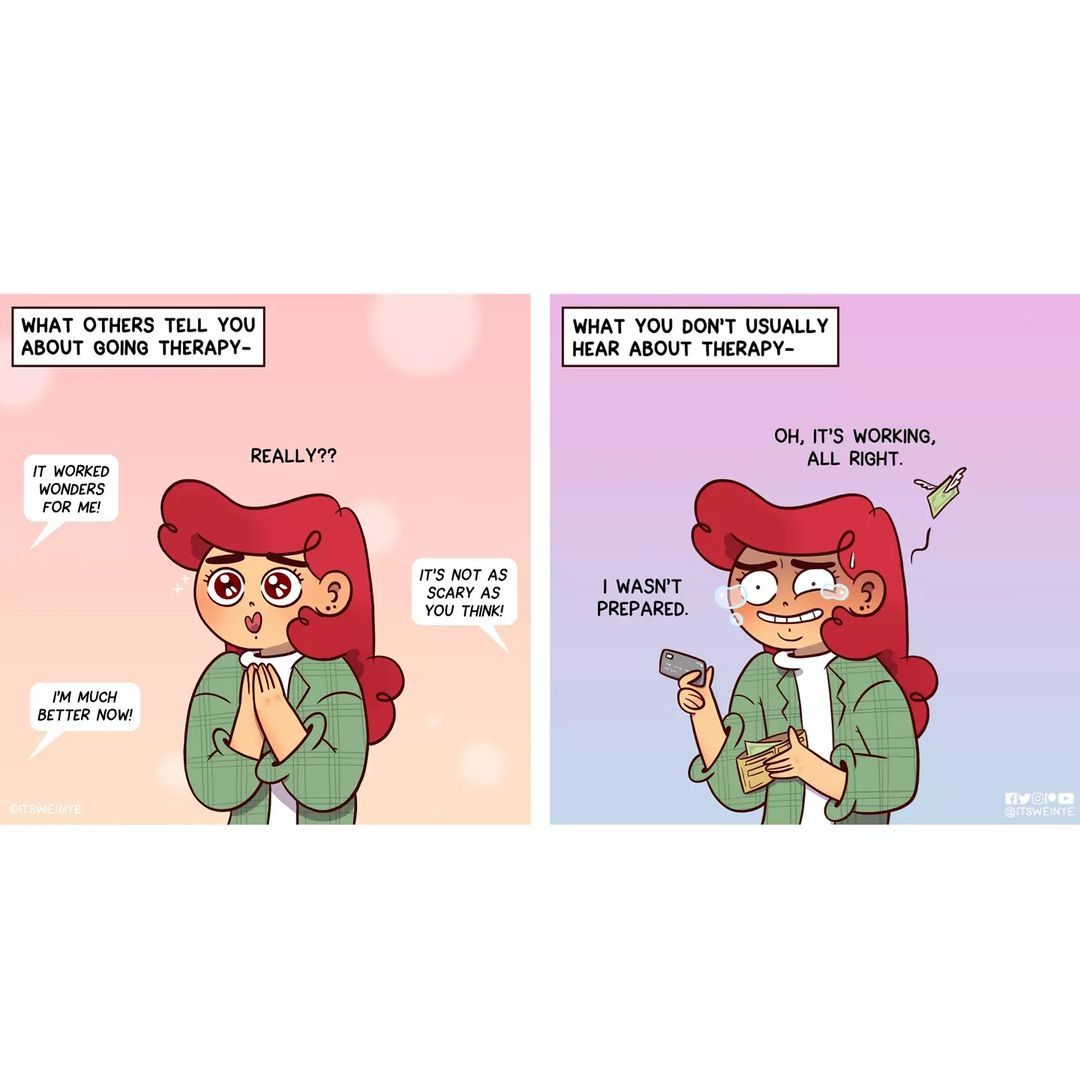 #3. Iced Coffee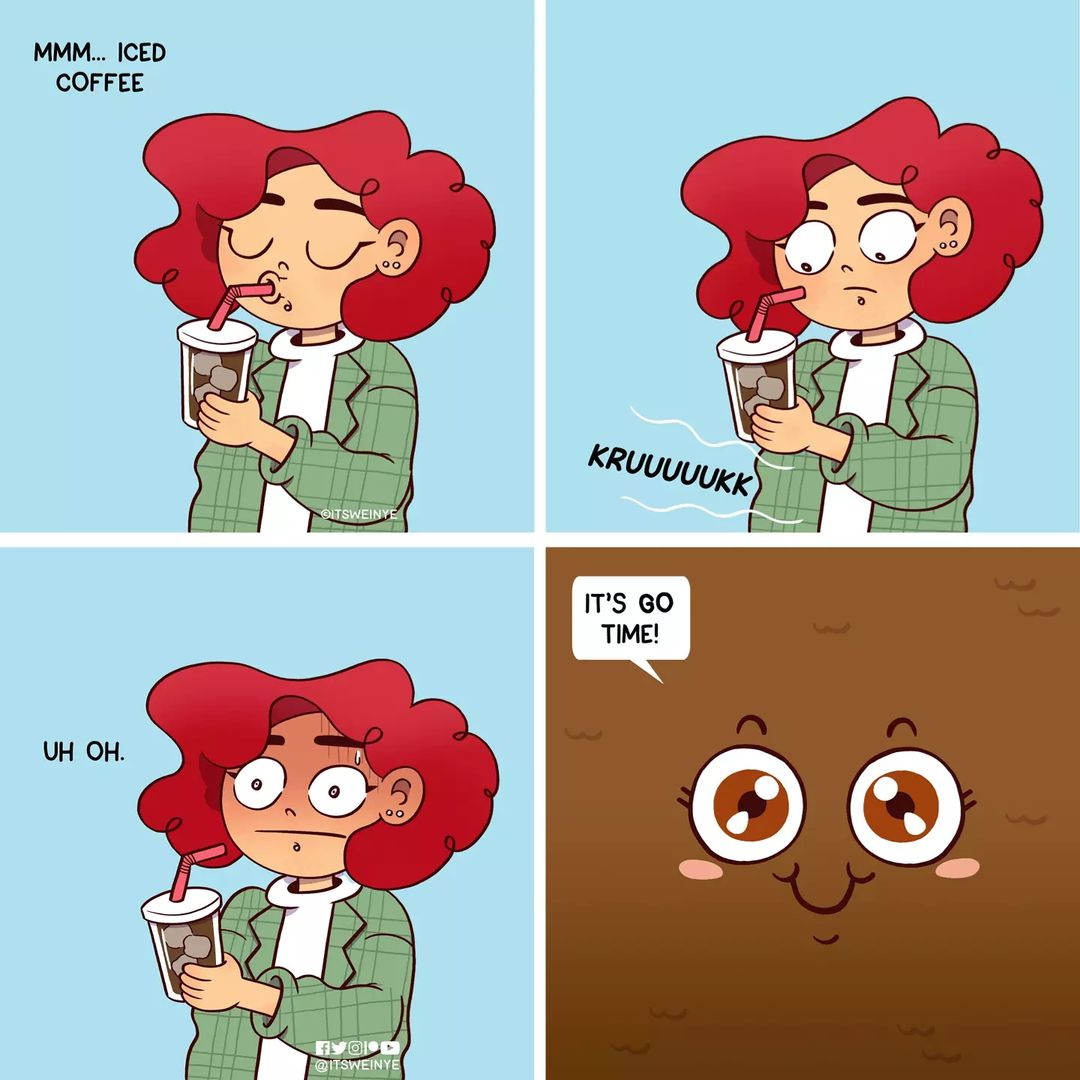 #4. Be nicer to one another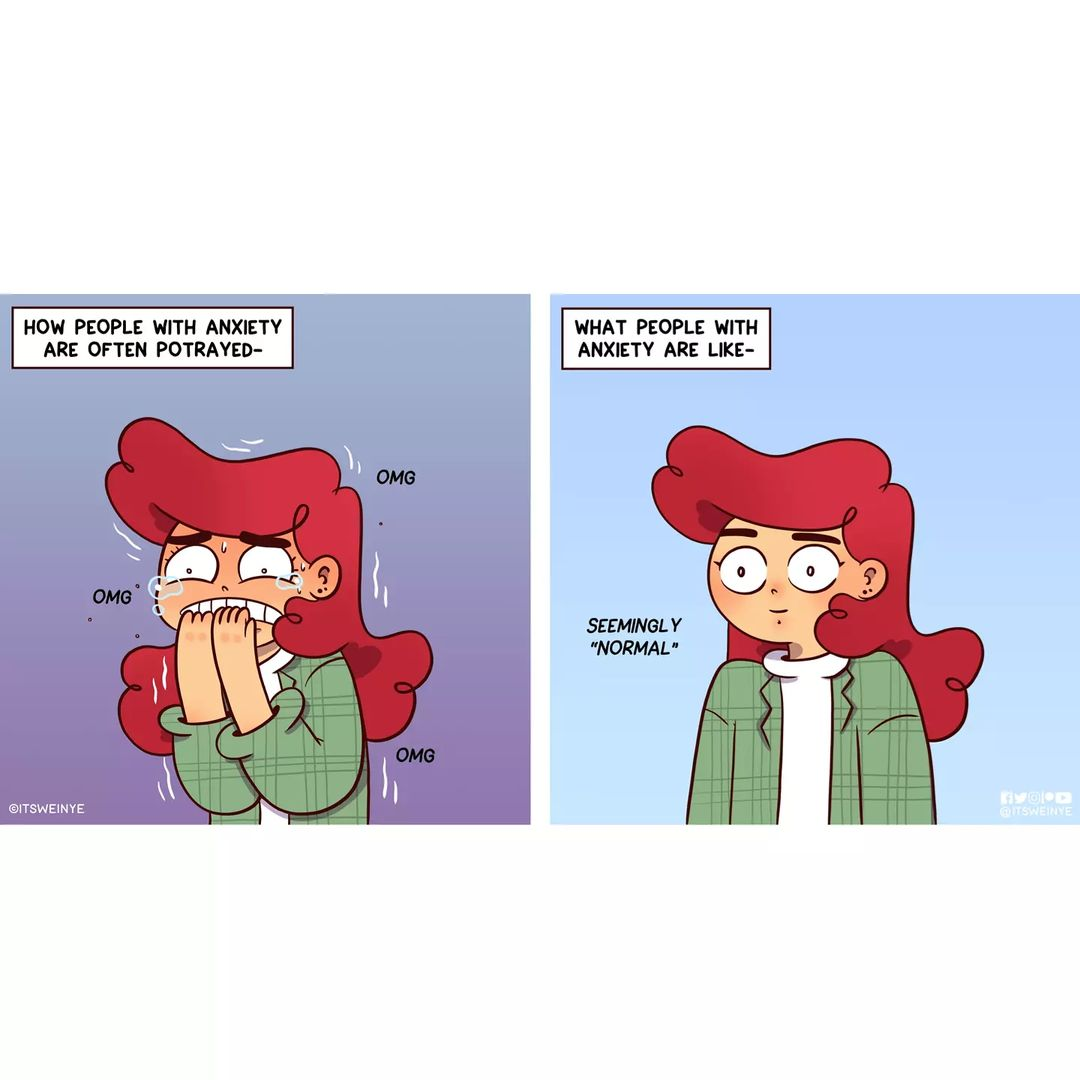 #5. Sports Day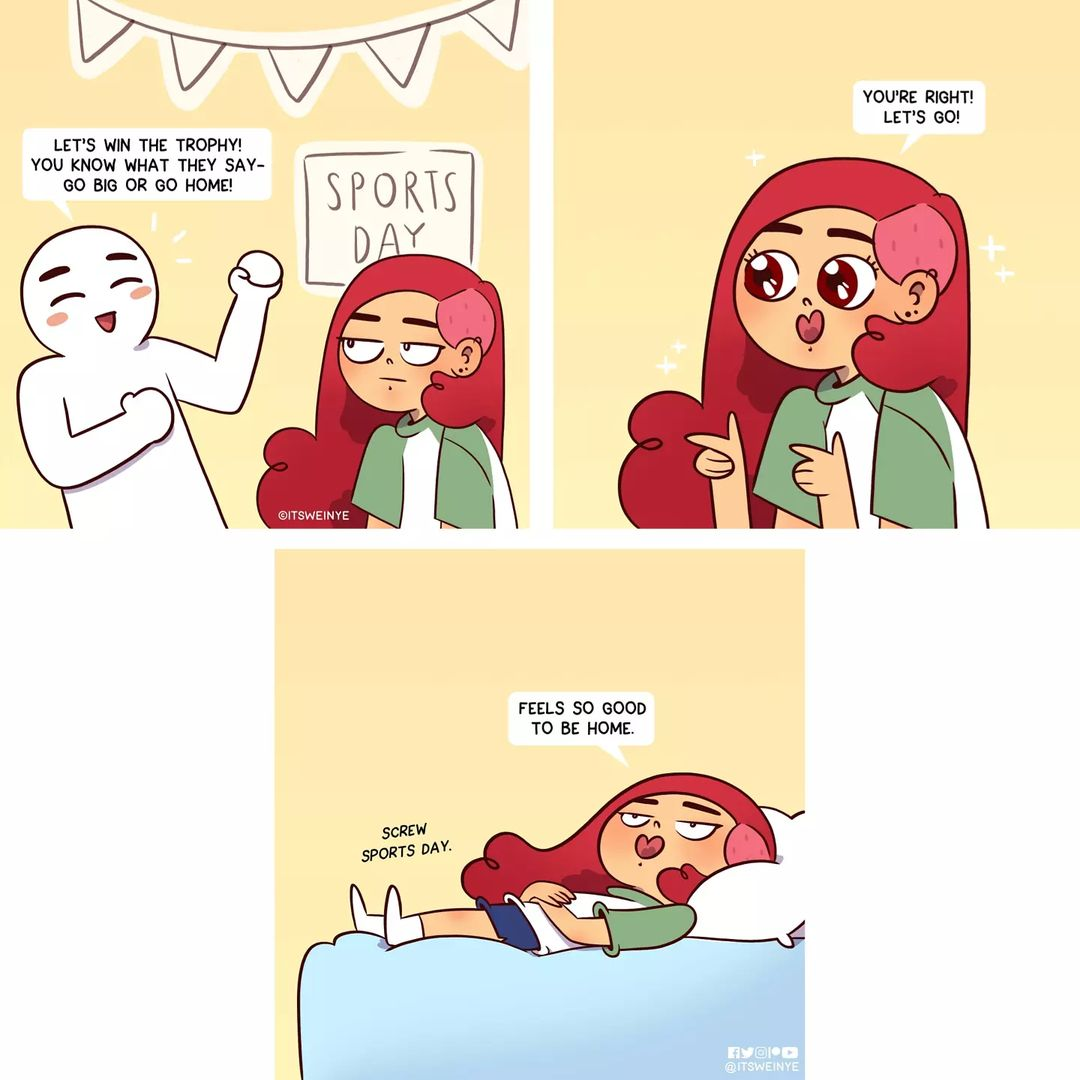 #6. Depressed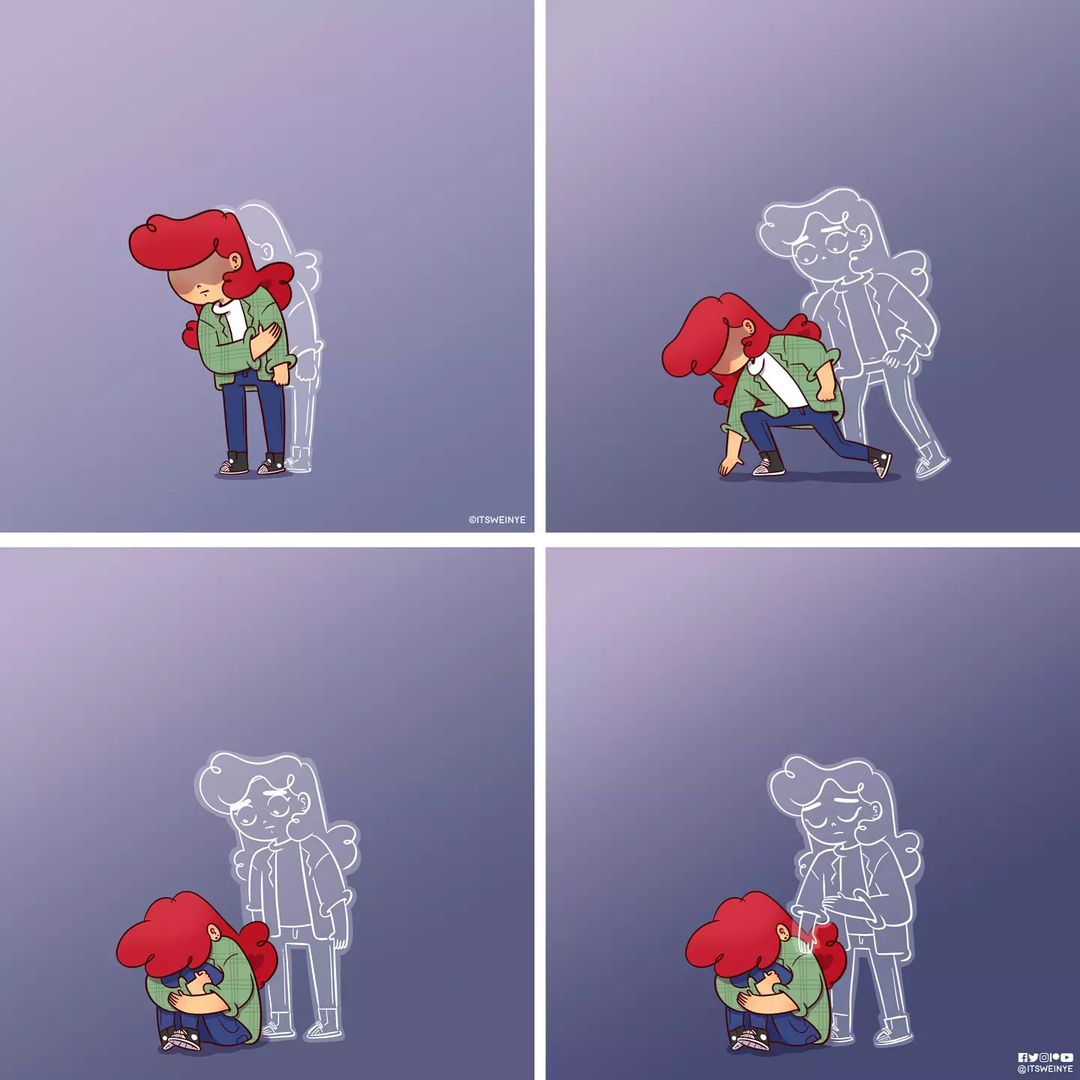 #7. In the beginning vs now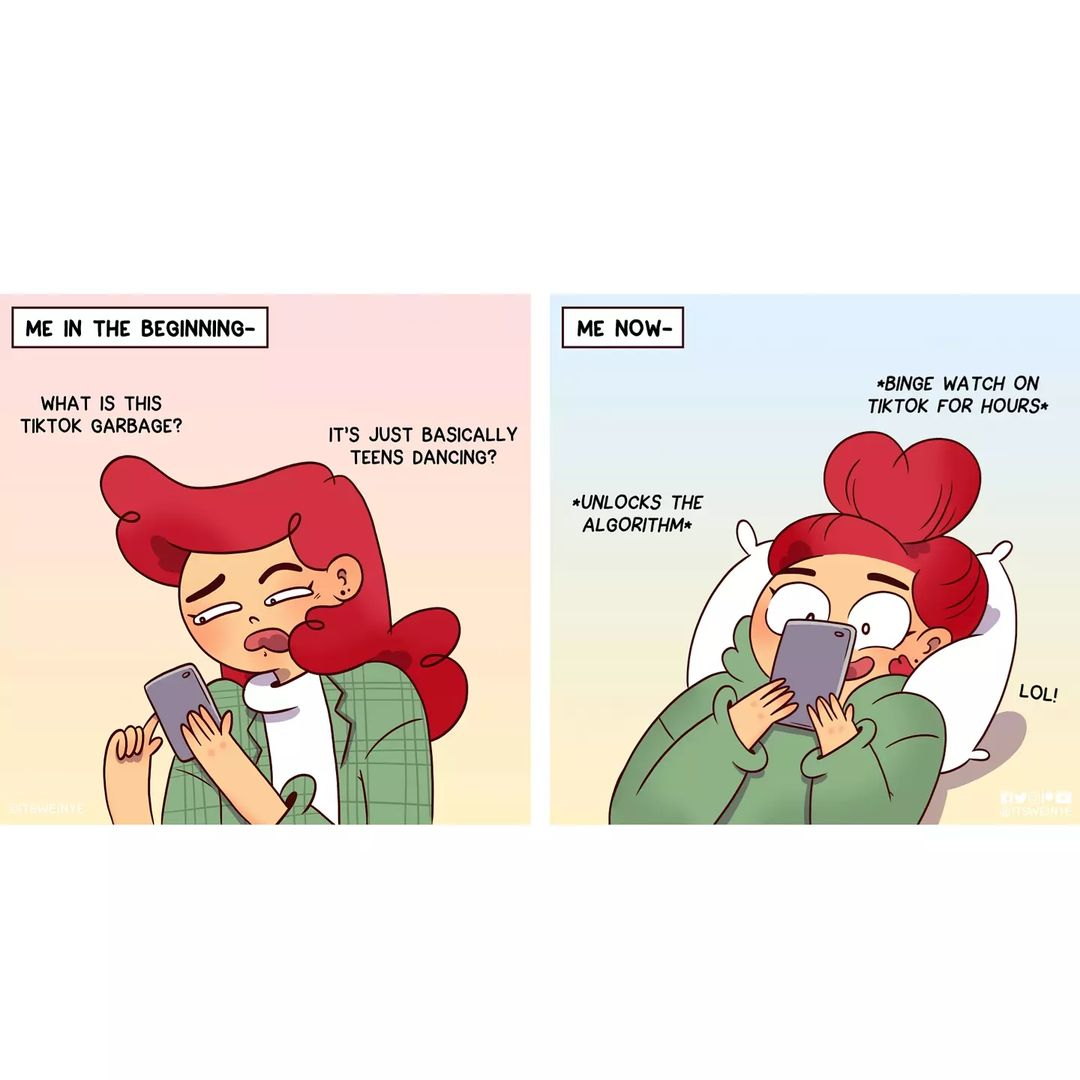 #8. The ride of life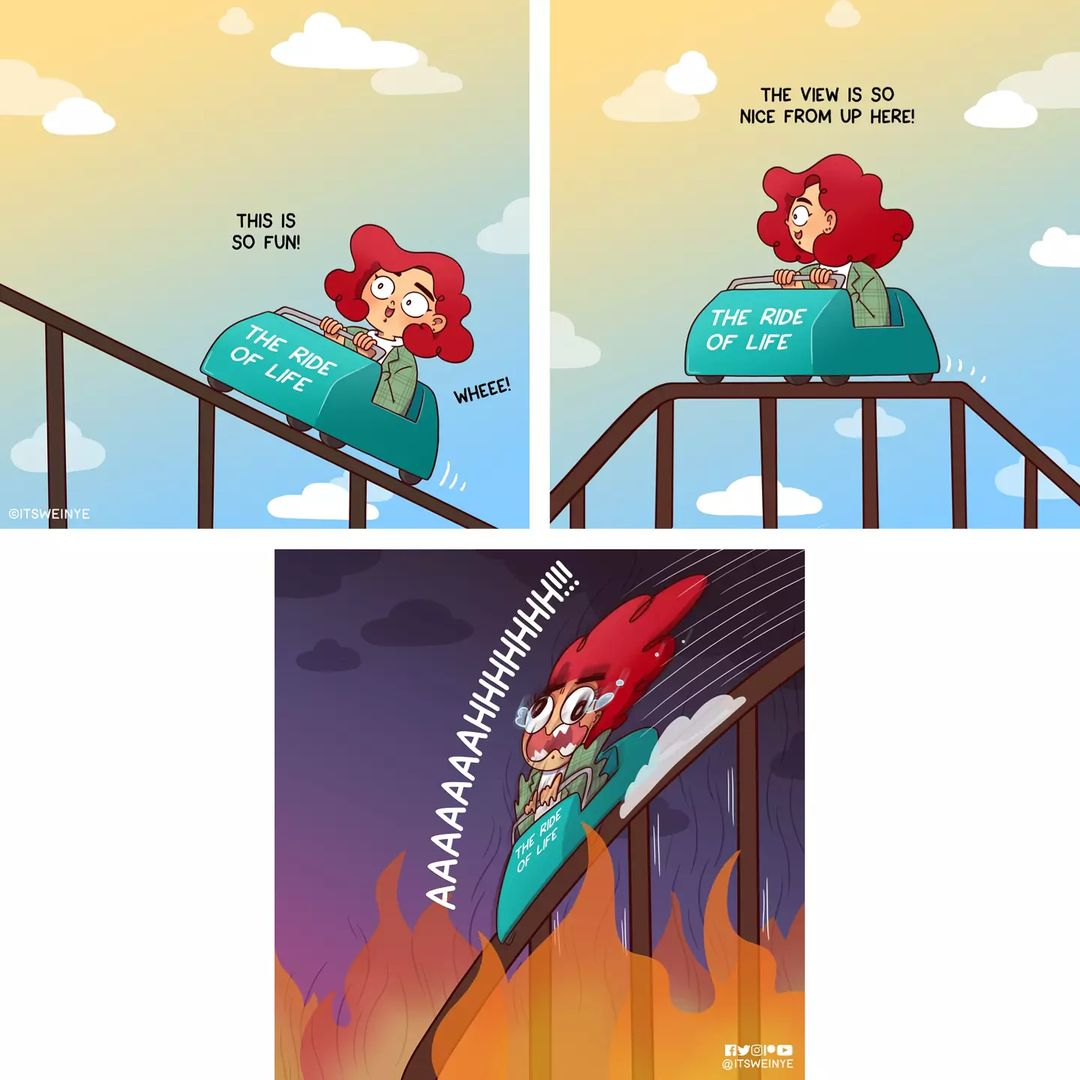 #9. Eating chips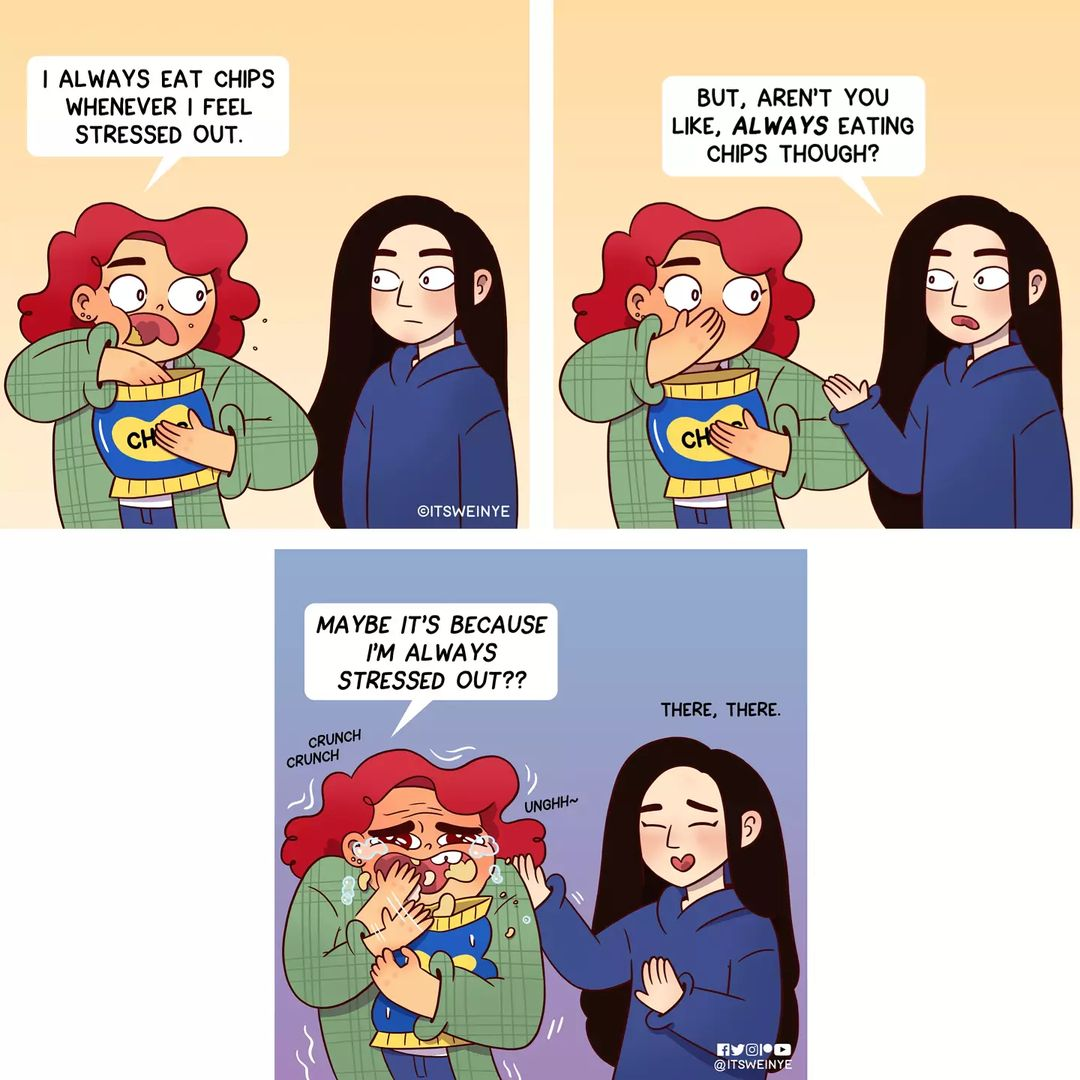 #10. Negativity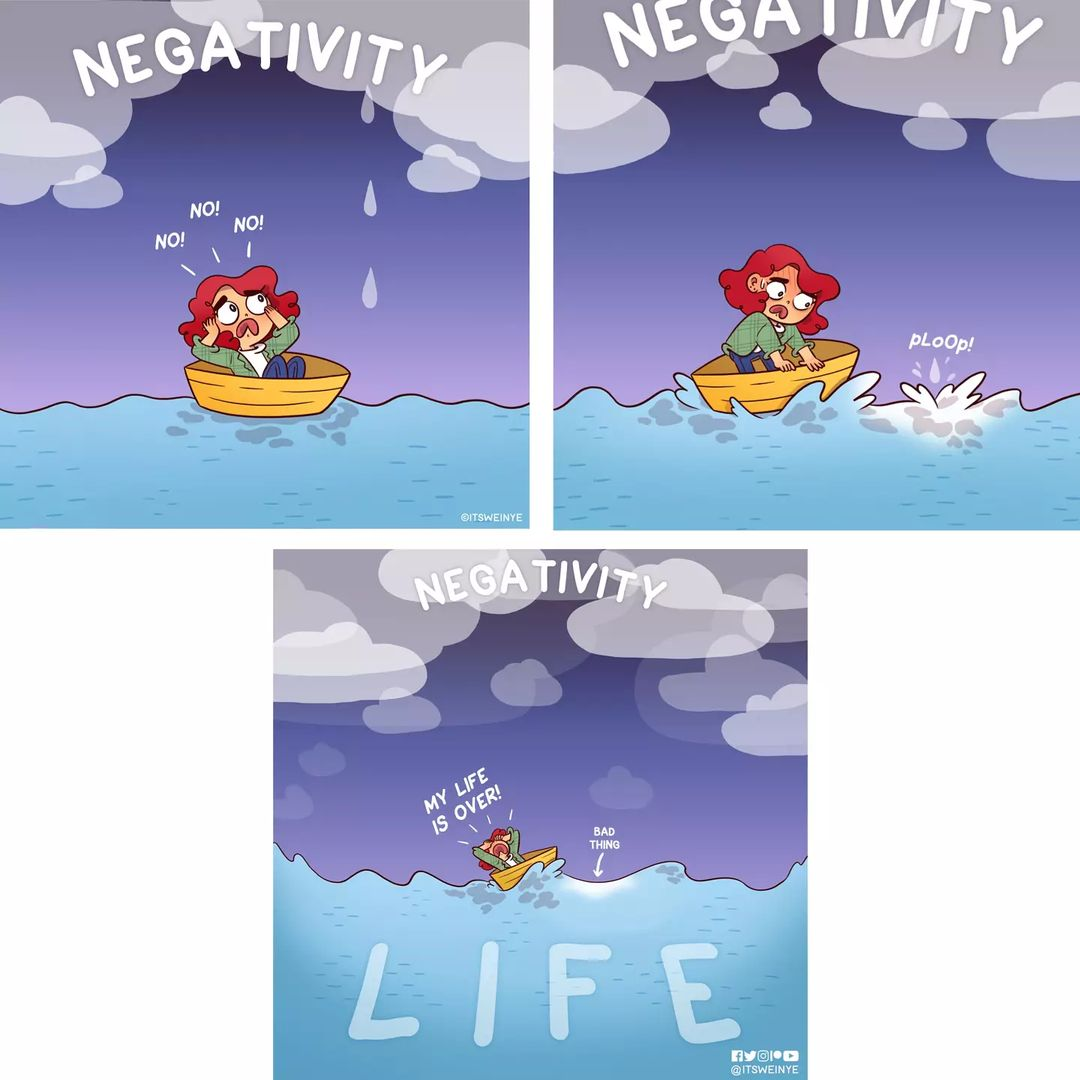 #11. Anxiety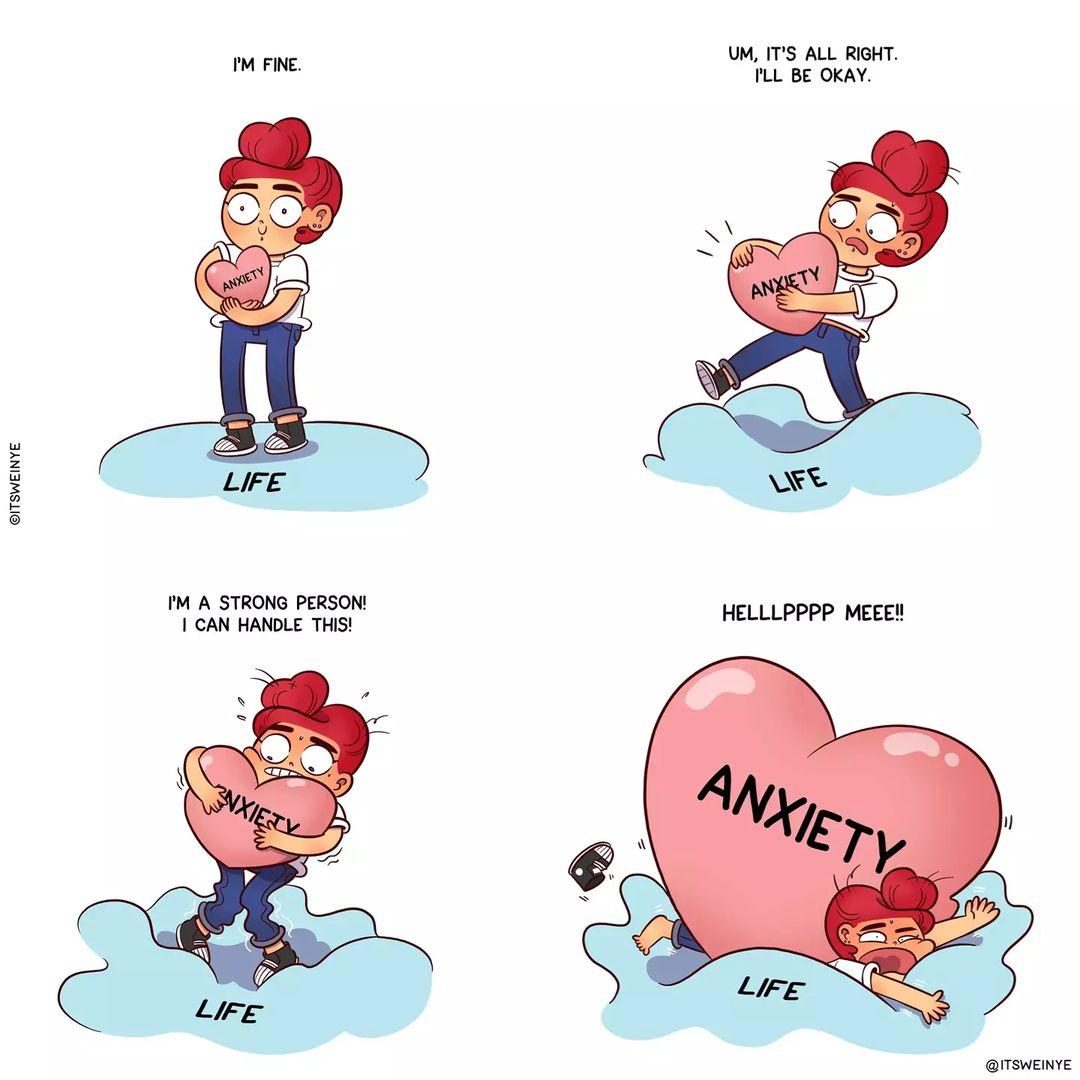 #12. Closed loop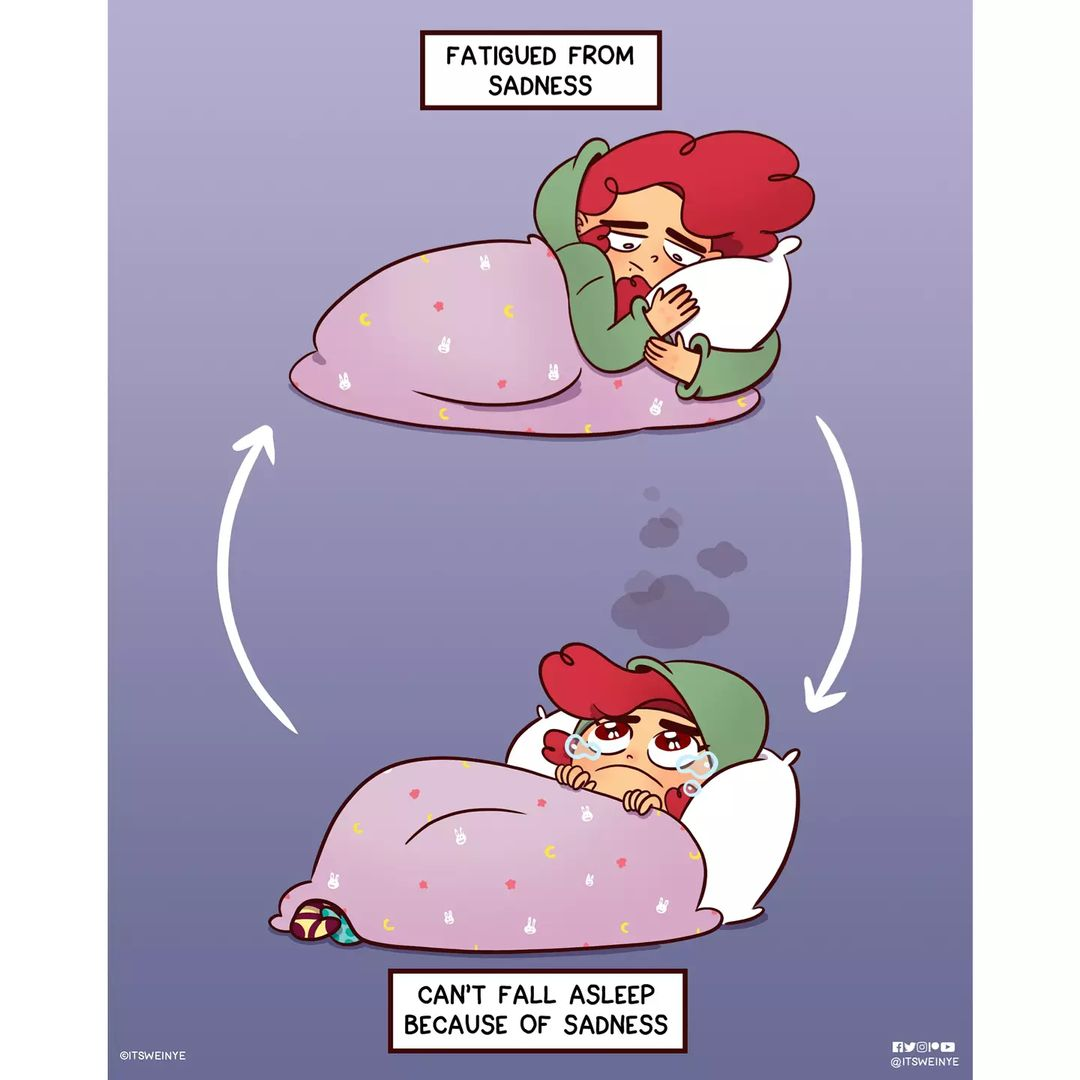 #13. Perfectly Fine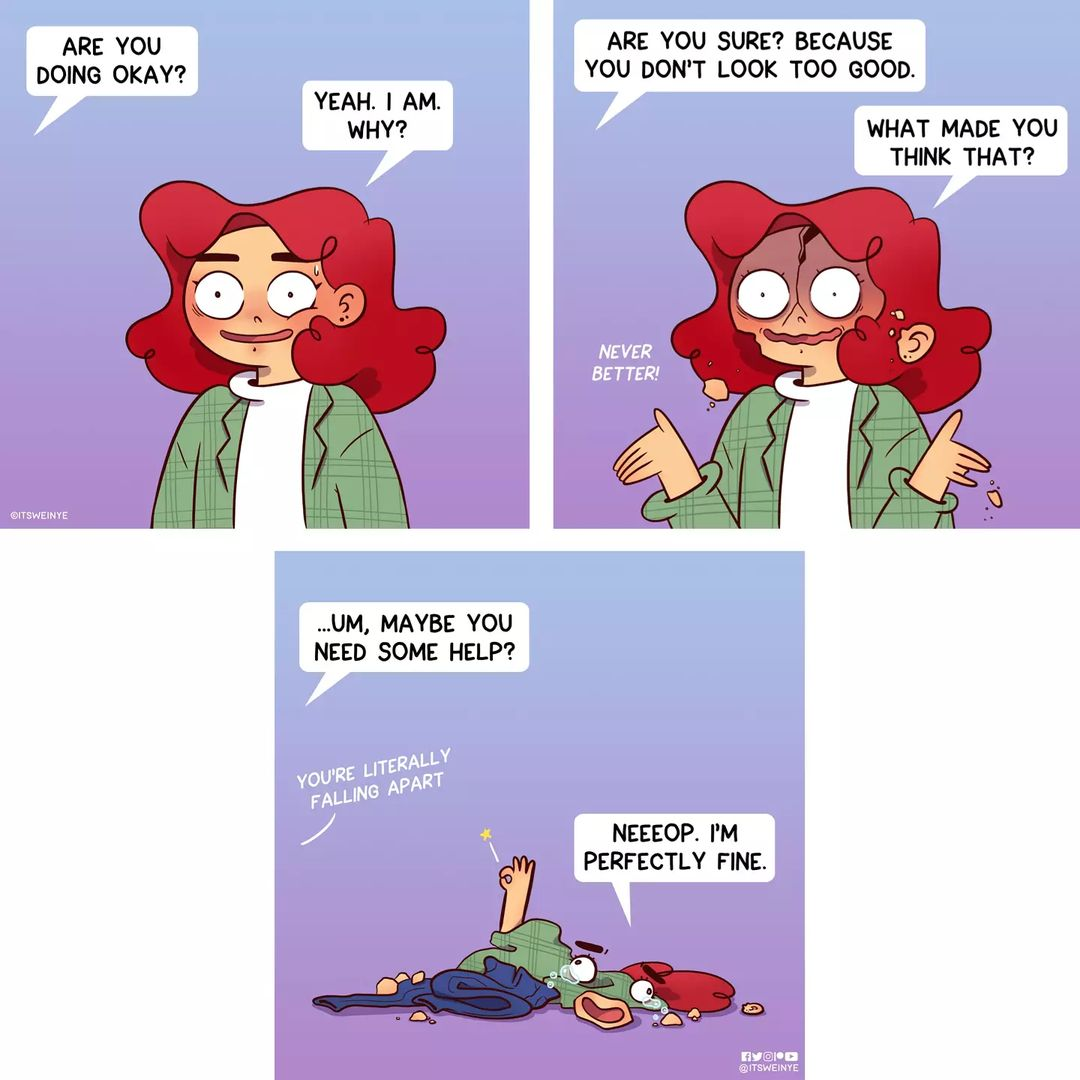 #14. Thoughts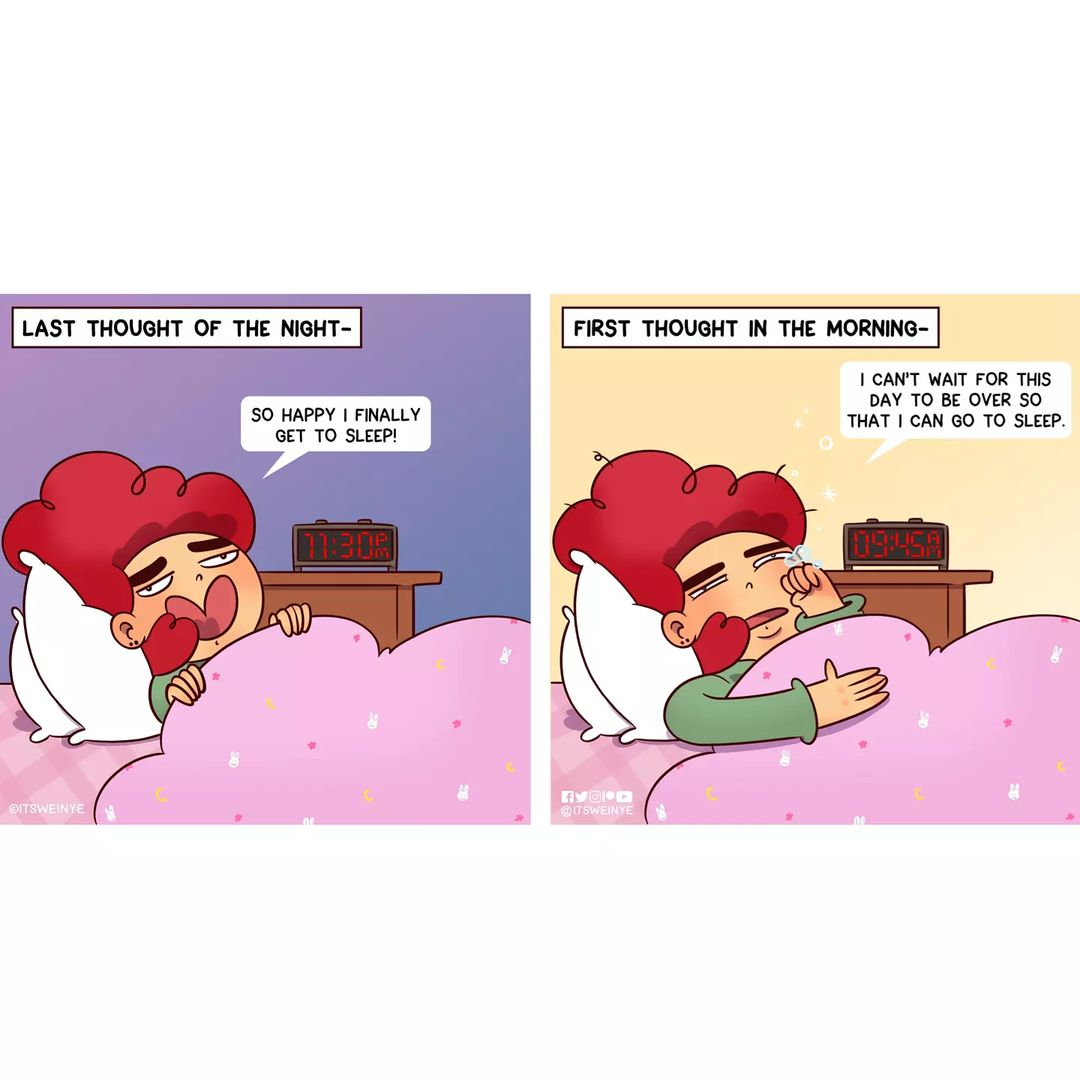 #15. When apps are down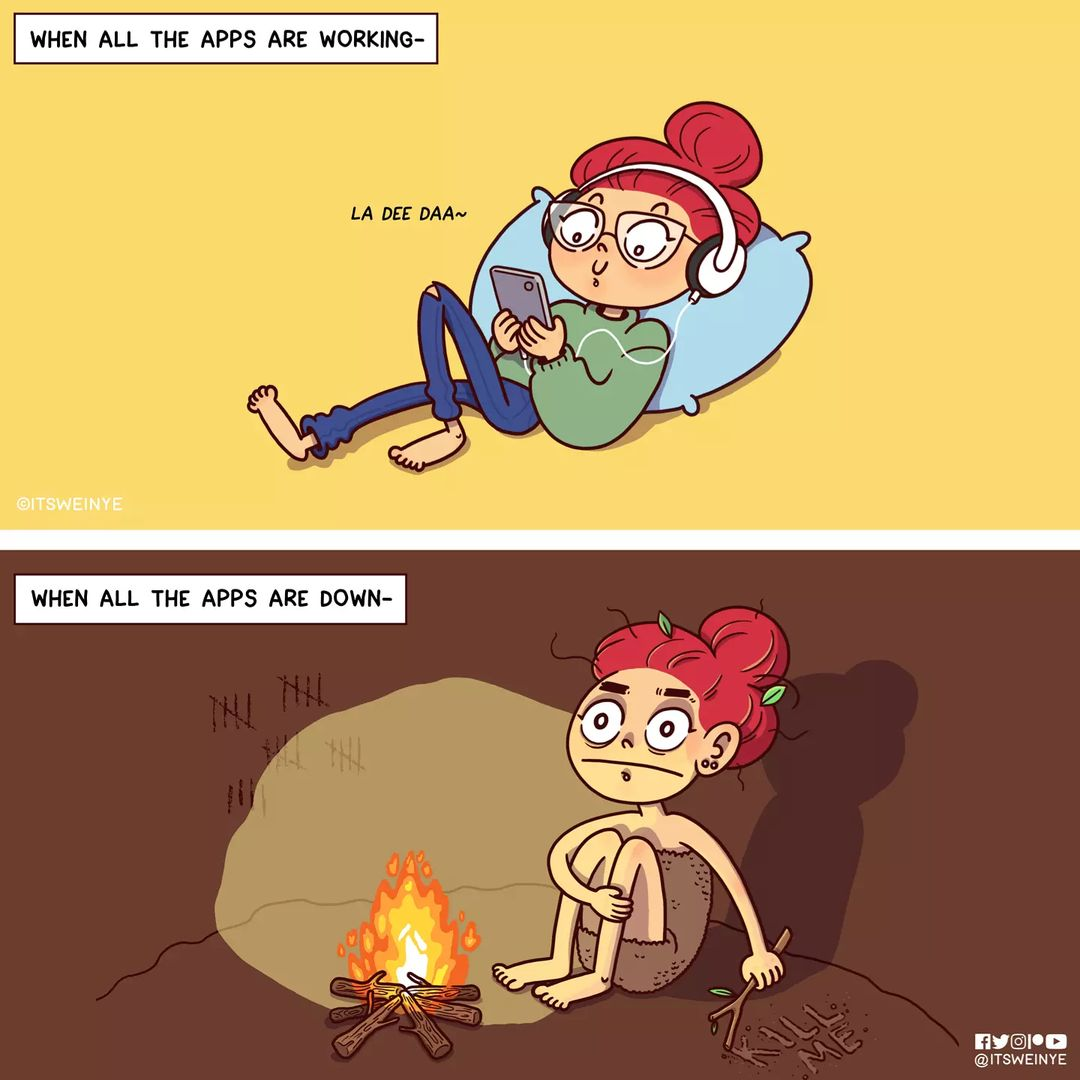 #16. Arrested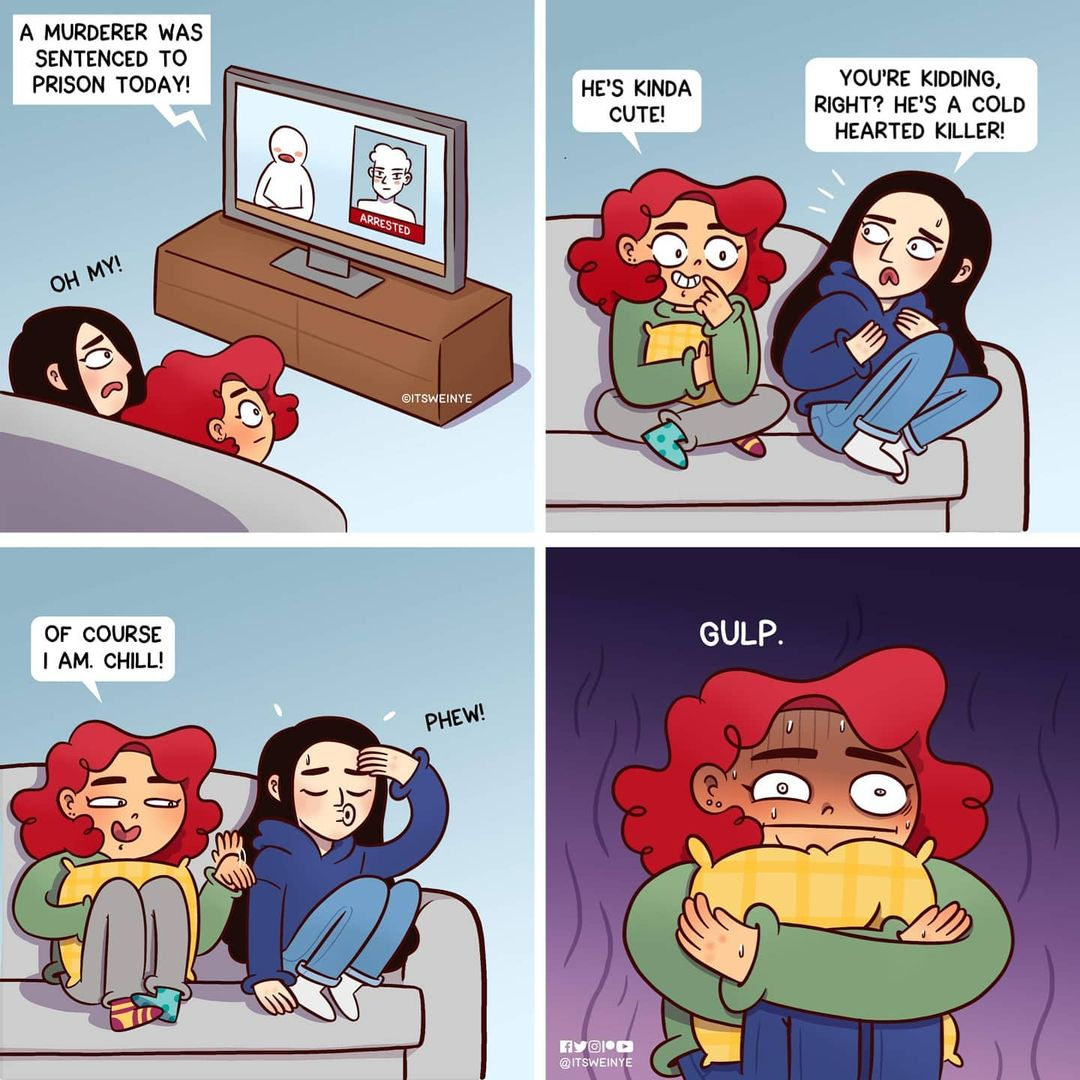 #17. Different perspective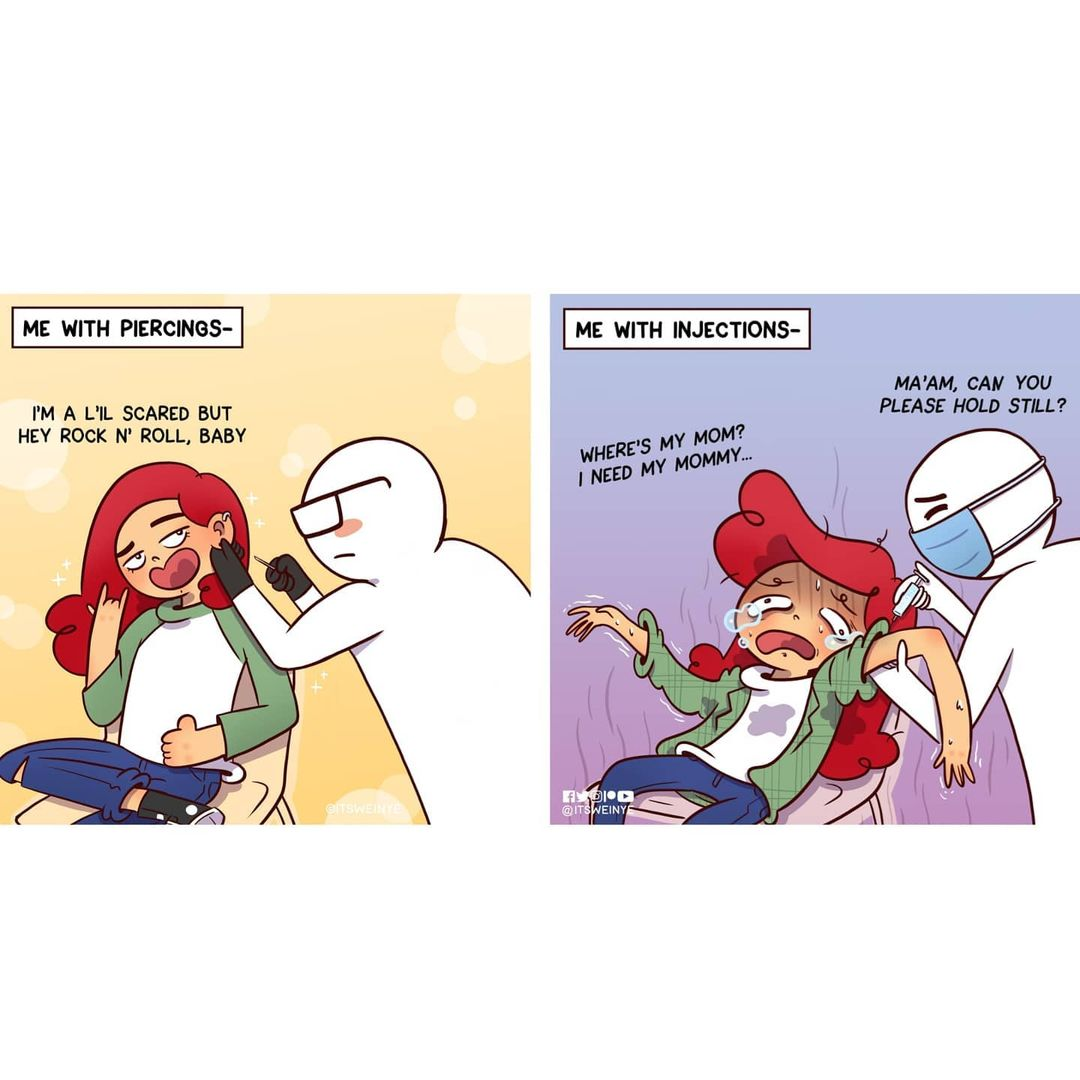 #18. You will never know what's wrong until it's too late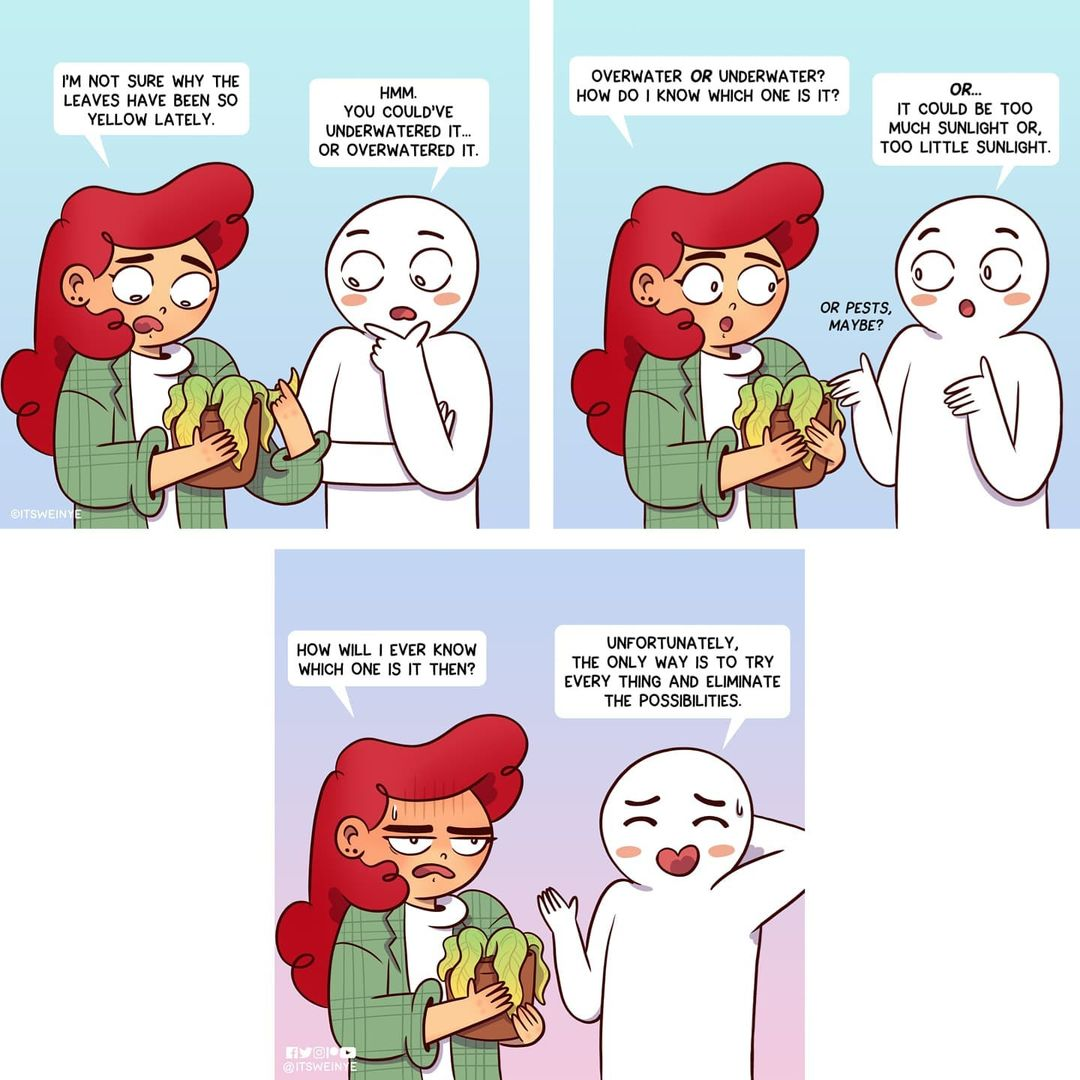 #19. Nap marks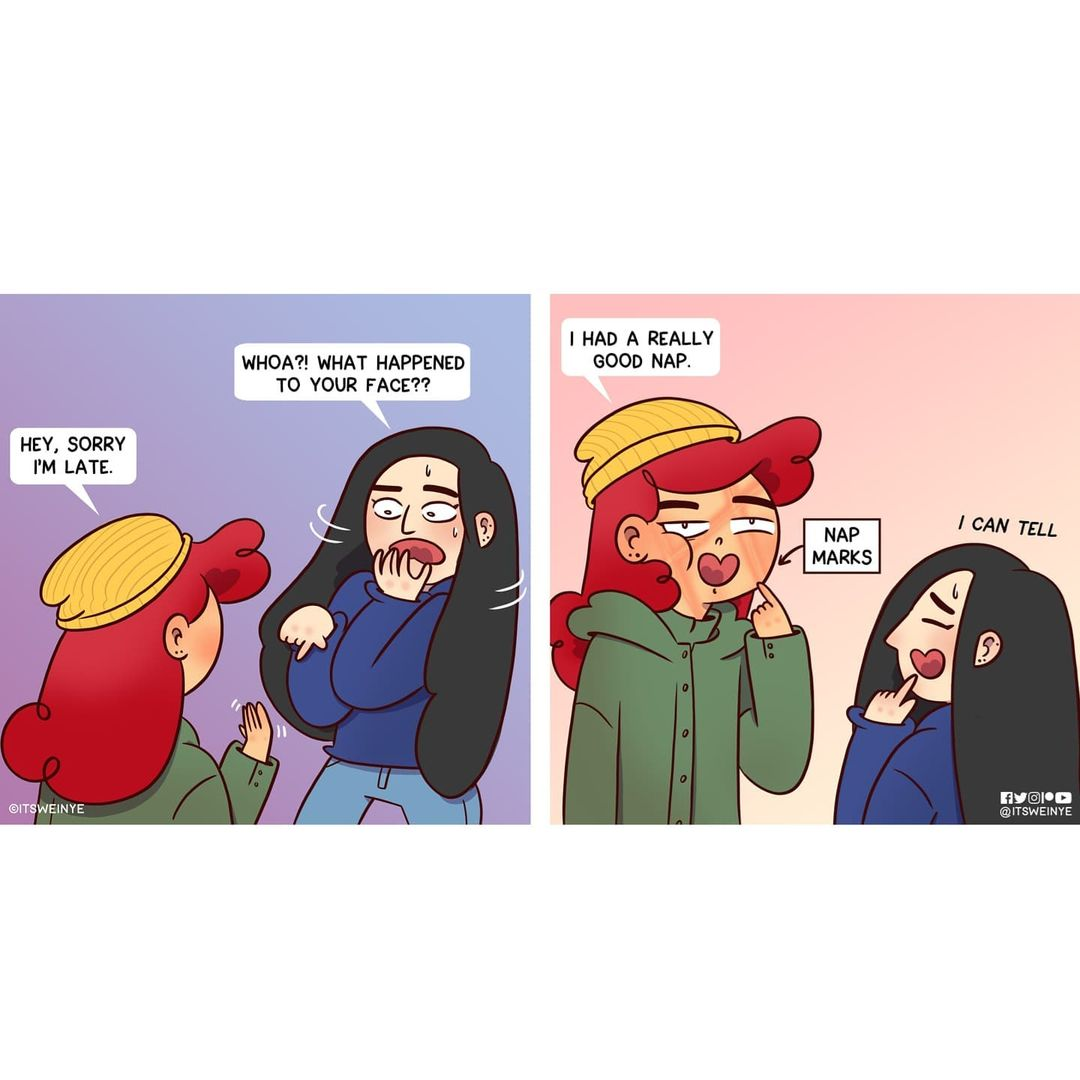 #20. 20s vs 30s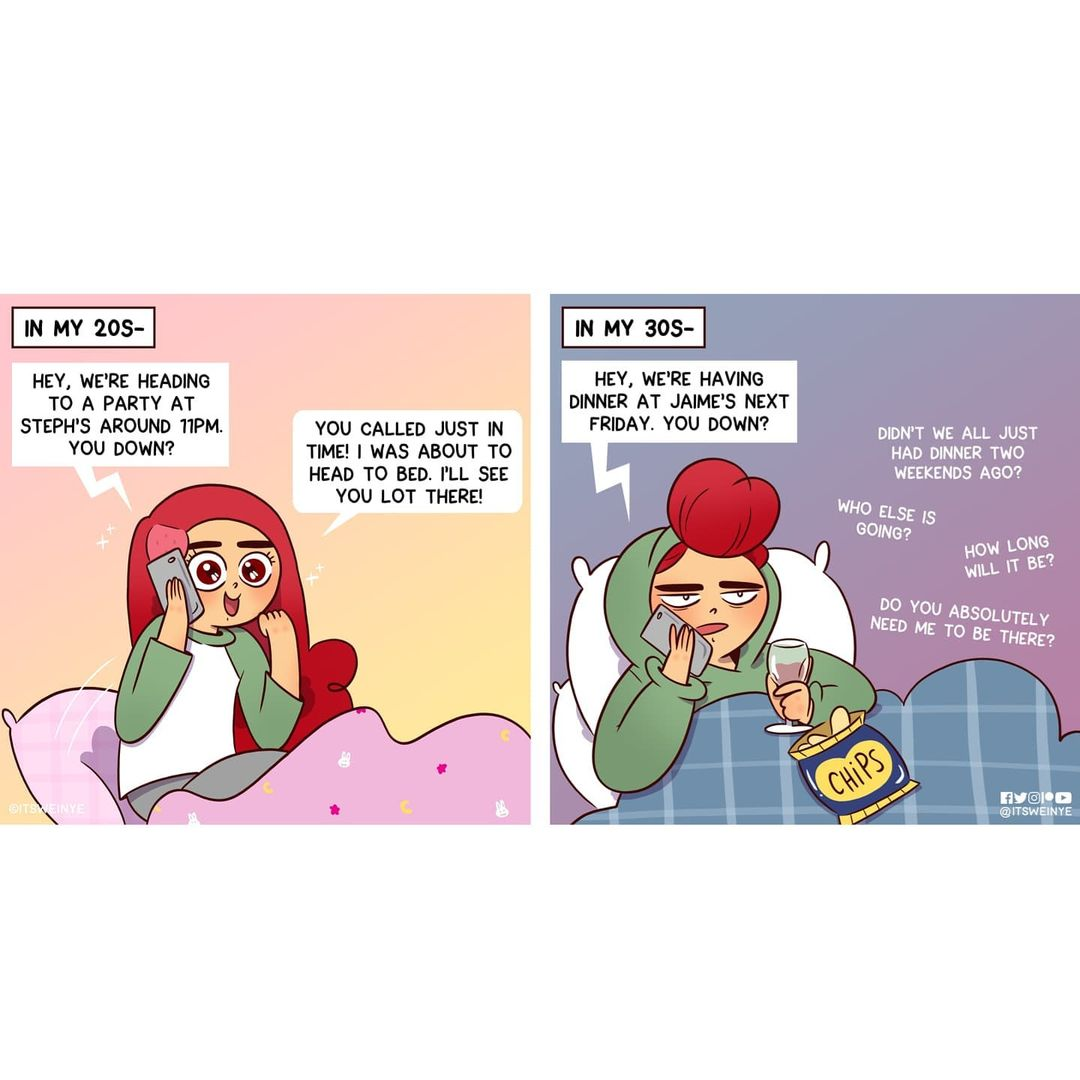 #21