Being a father is a duty that is filled with joy, love, and responsibility, but it also has its fair share of hilarity and insanity. Being a father is an experience unlike any other. Fatherhood is full of humorous and heartwarming experiences, from changing diapers to chasing after toddlers. Meet Miki Montllo, a gifted cartoonist who precisely depicts the ridiculous scenarios experienced by parents. His main focus is to make his fans happy through his illustrations. His Instagram account has 134,000 followers.
He is Shana's husband and Lilith's father. His comics are a refreshing change of pace in the realm of parental images. His unique style combines strong lines, vibrant colors, and inventive subtitles to produce engaging and humorous visuals that any dad can identify with. Whether it's dealing with temper tantrums, conquering the challenges of potty training, or attempting to organize a family meal, Montllo's comics brilliantly capture the chaotic and hilarious side of parenthood.
Bold lines and vivid colors are used to bring the characters to life in Montllo's straightforward yet effective art style. Particularly nicely done facial expressions include those of the father and his kids, who effectively depict a variety of feelings from annoyance to excitement. This gives the comics more nuance and hilarity. The relatability factor is one of the unique qualities of Montllo's comics. In the scenarios shown in his pictures, fathers from all walks of life might recognize themselves. The universal fatherhood experiences that many can identify with are captured in his comics, whether it's trying to get a kid to go to bed or trying to cook dinner while a kid is hanging to their leg. We guarantee your time will be well spent watching his comics.
Credit: Miki Montllo
For more info: Instagram | Facebook
#1. Might get back to work soon!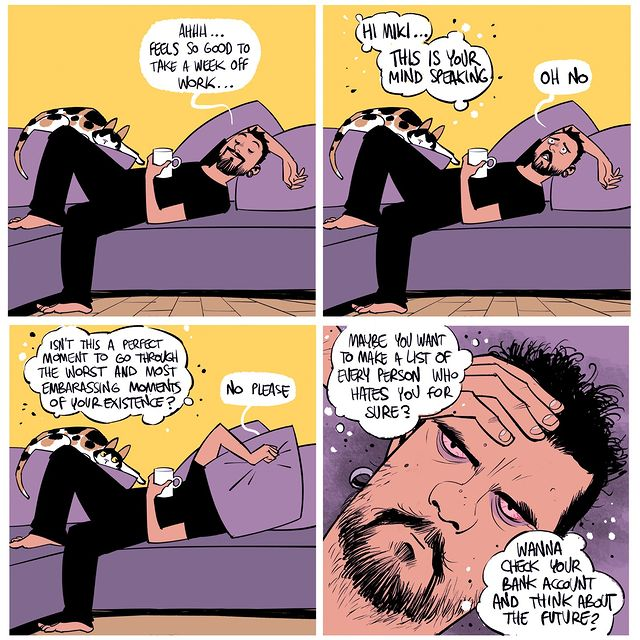 #2. Dinner time!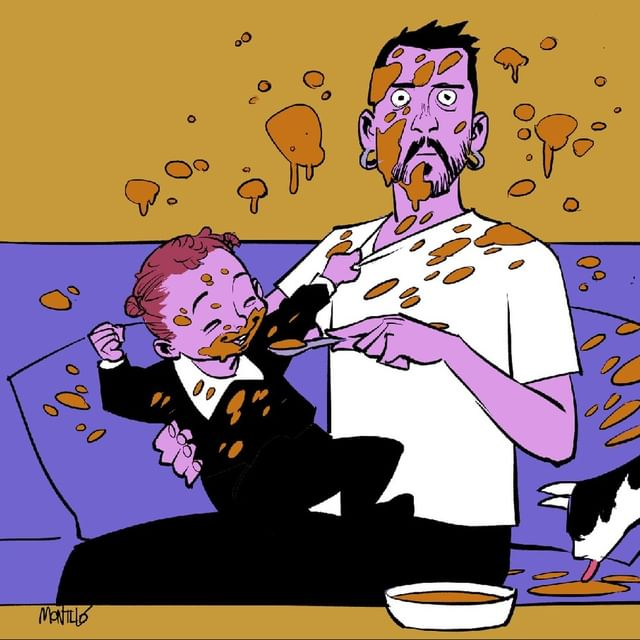 #3. What they do in the shadows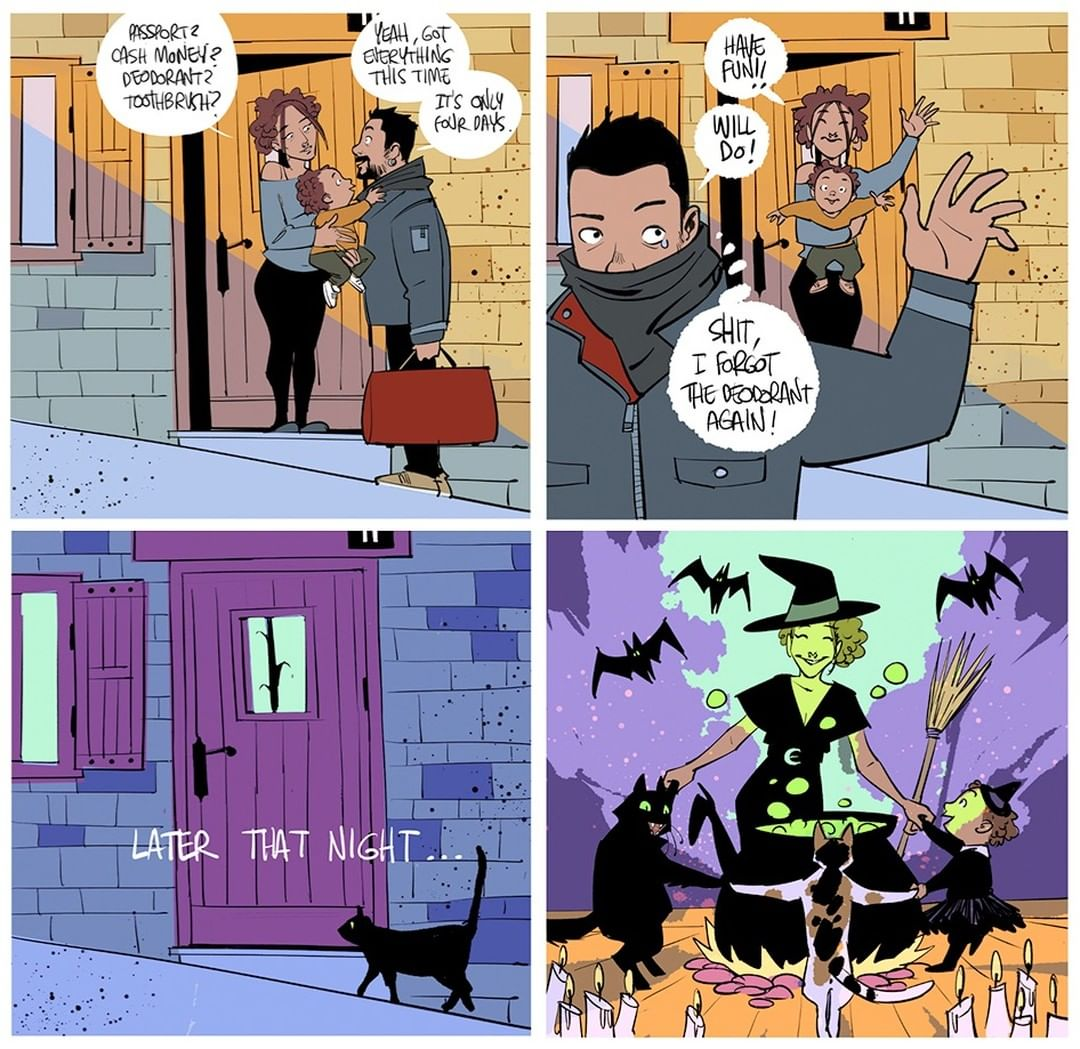 #4. Hola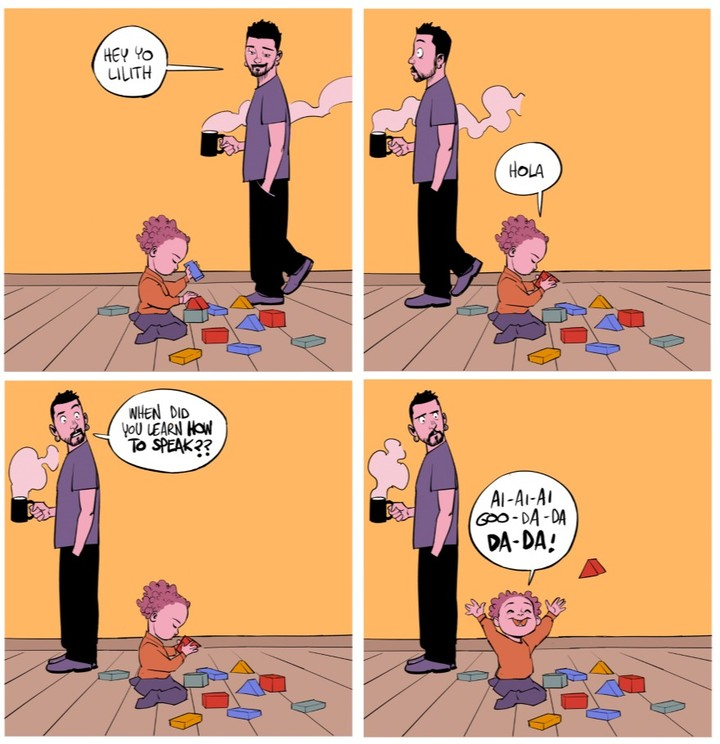 #5. Happy New Year!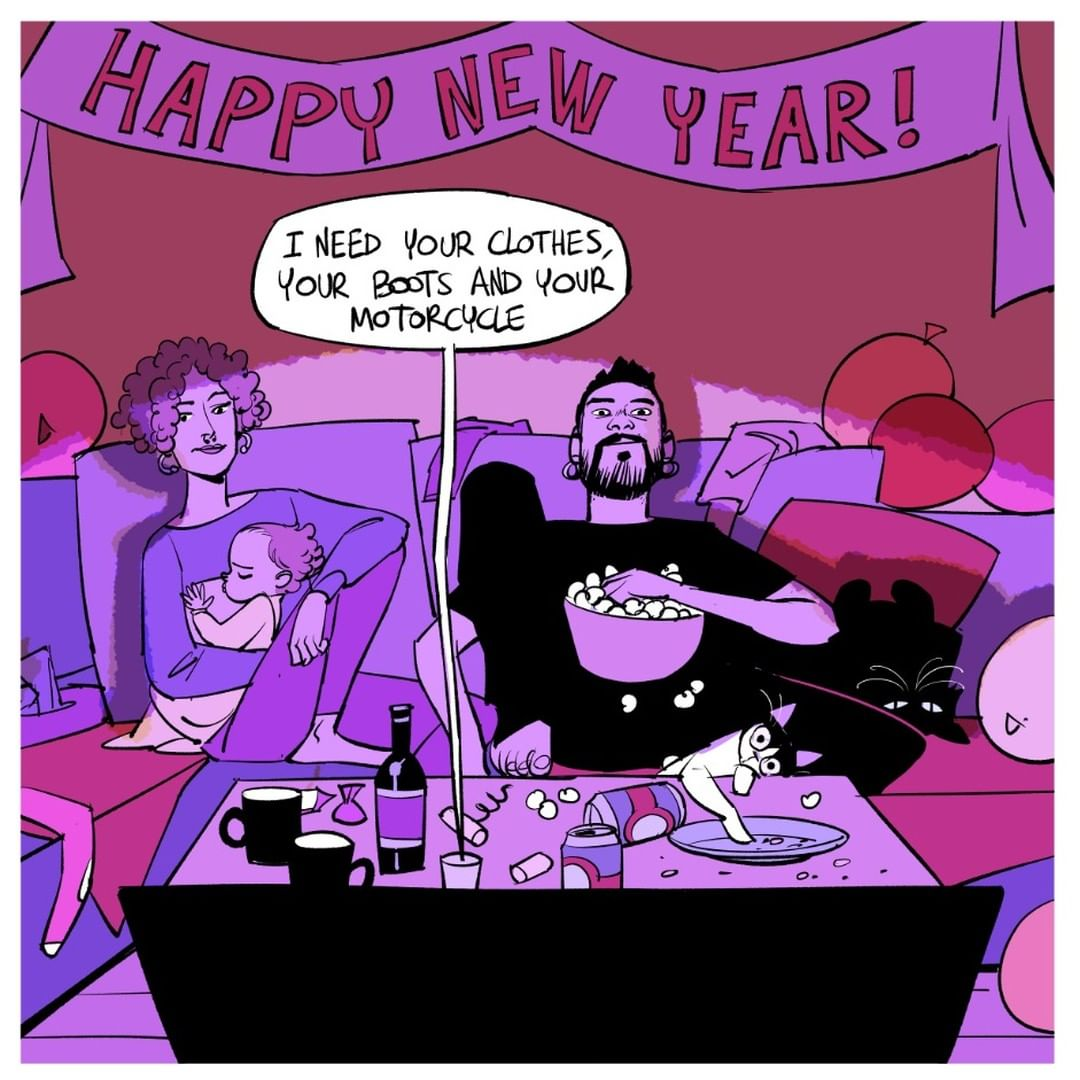 #6. 8 hours of sleep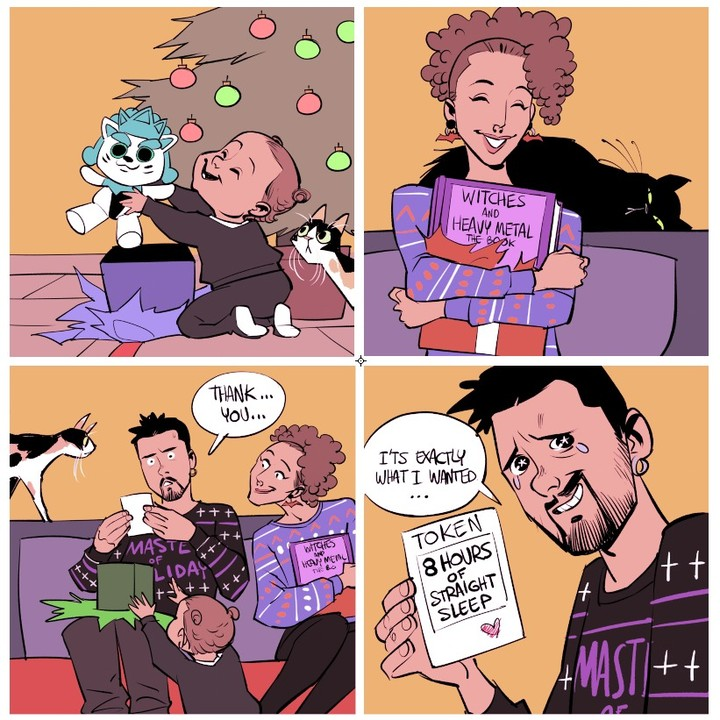 #7. Love time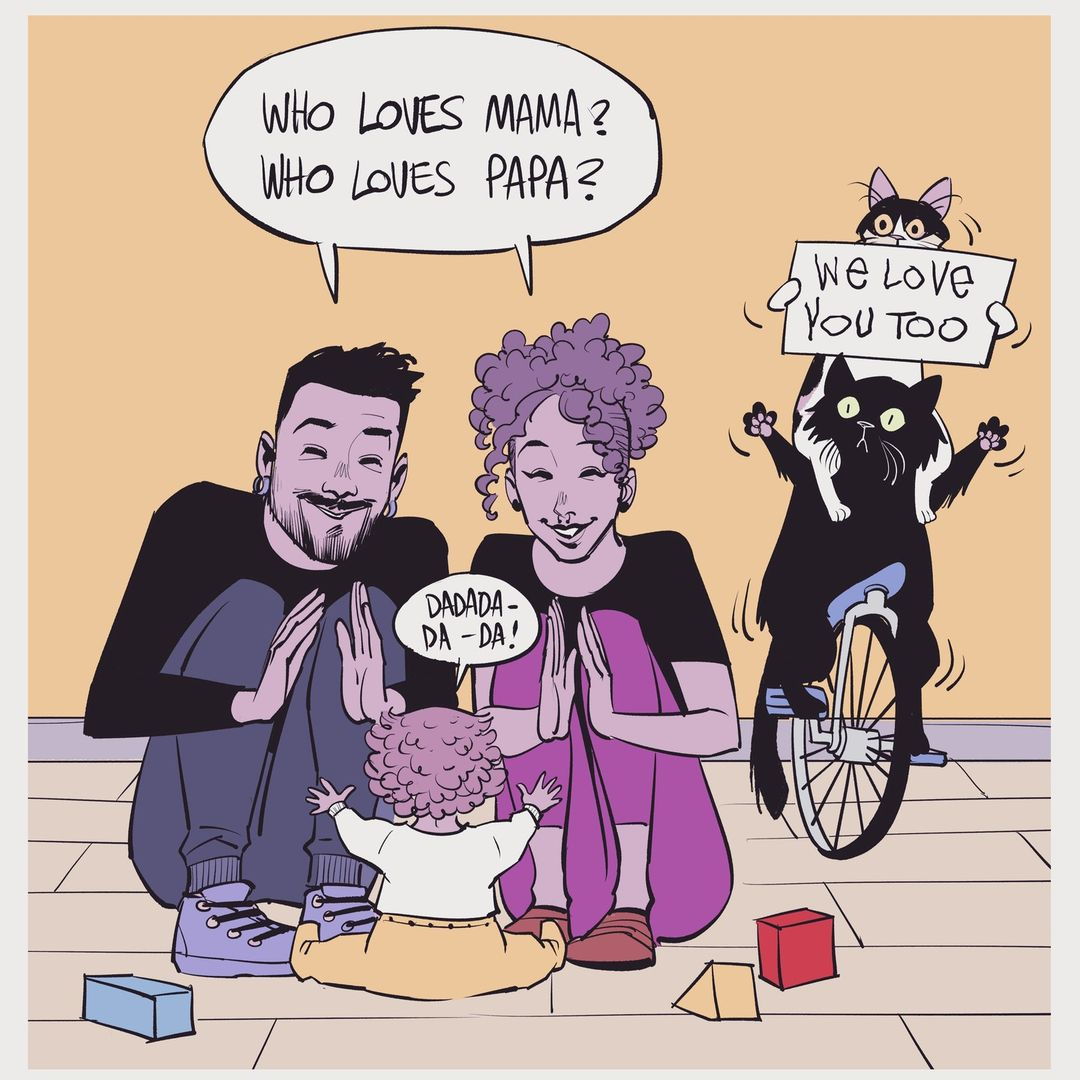 #8. Dad's feast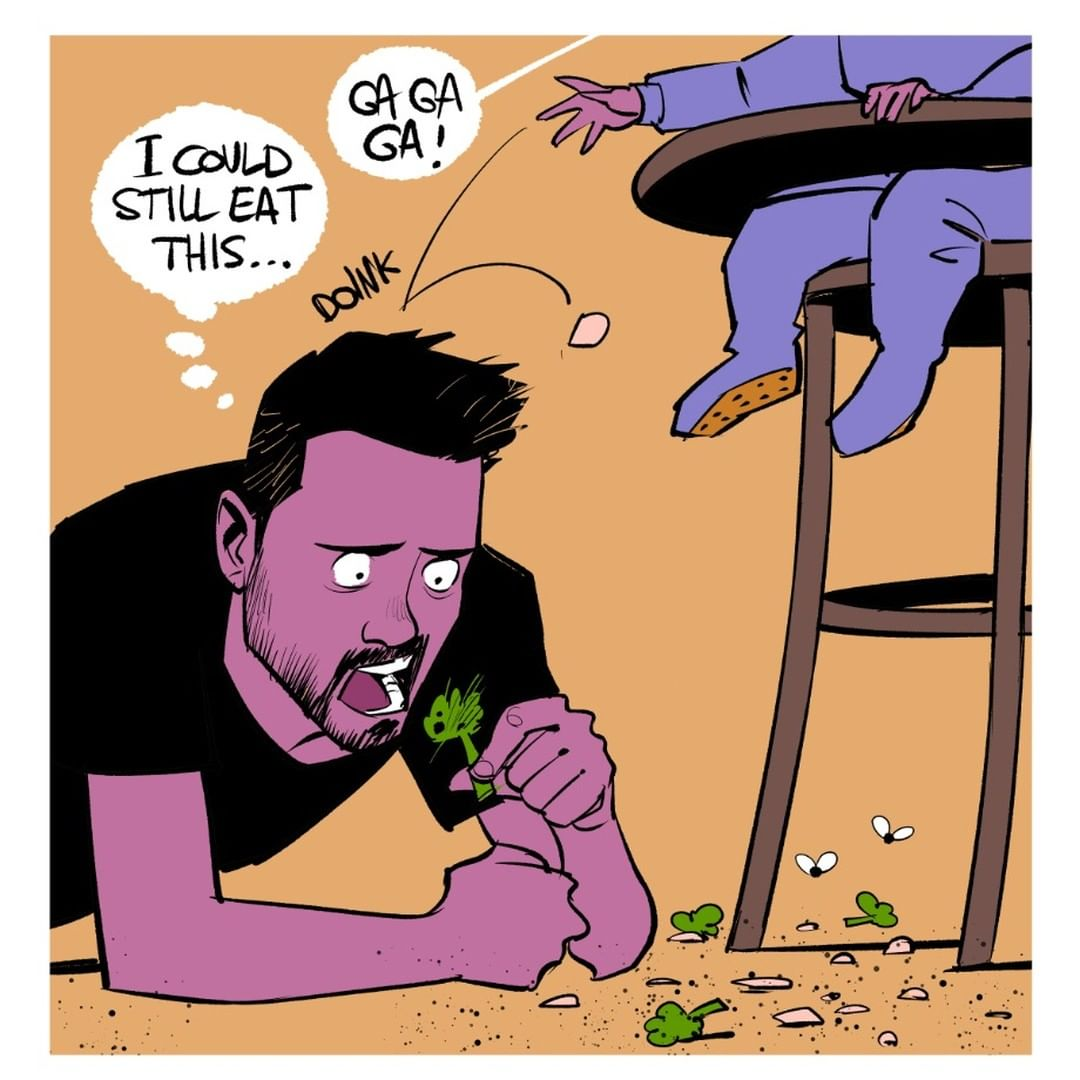 #9. Shared pain!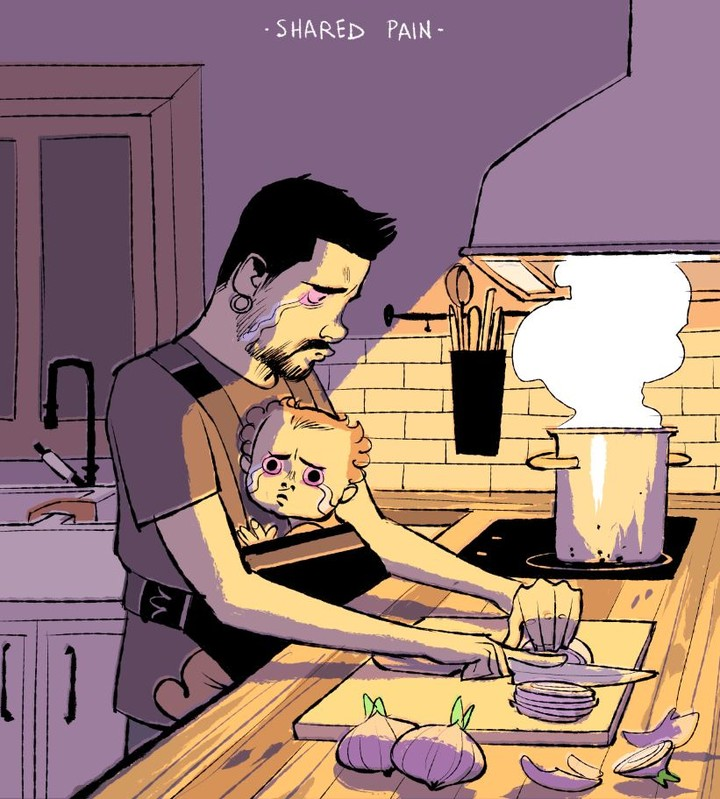 #10. Back off!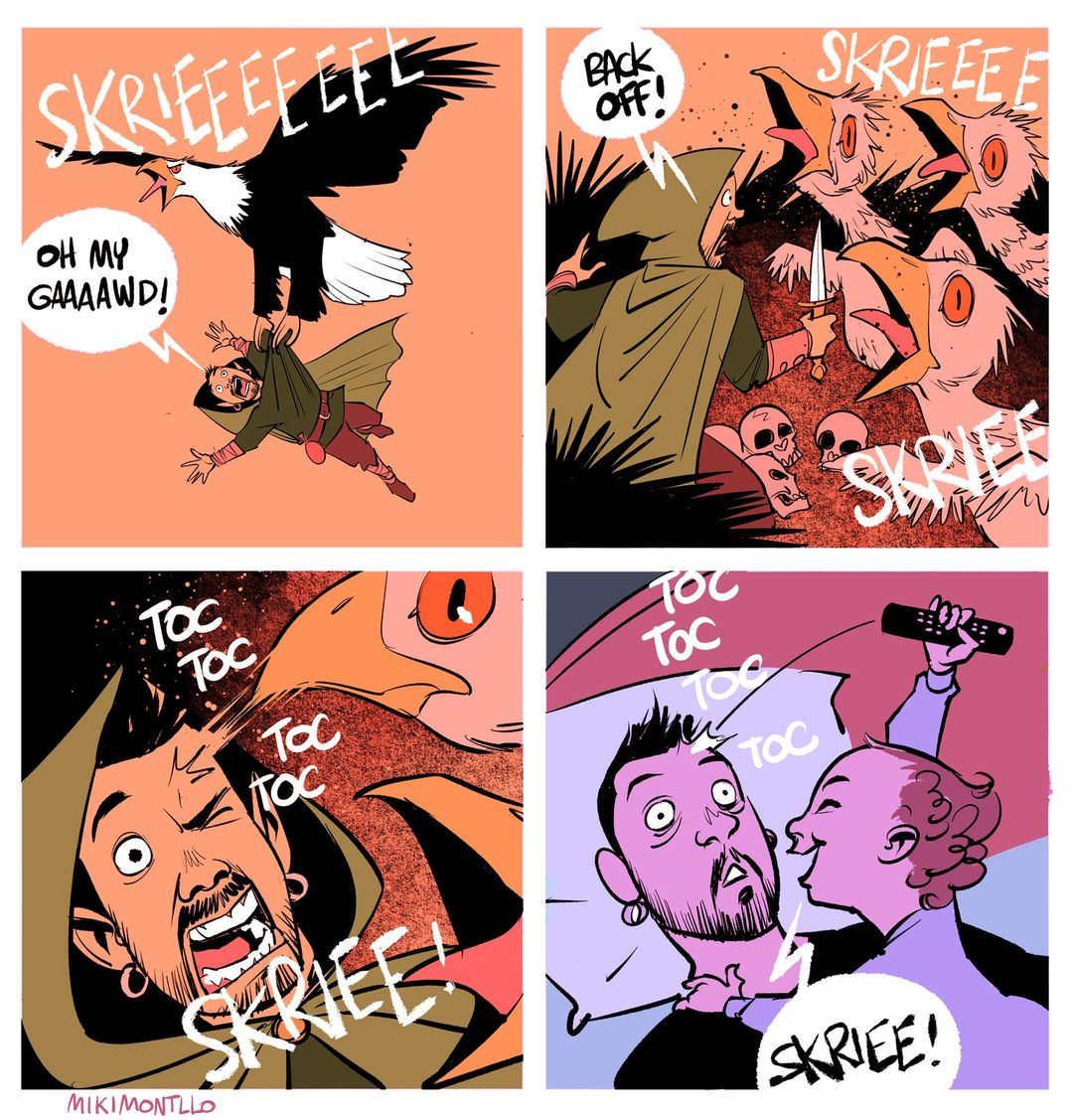 #11. She said PAPA and everything just made sense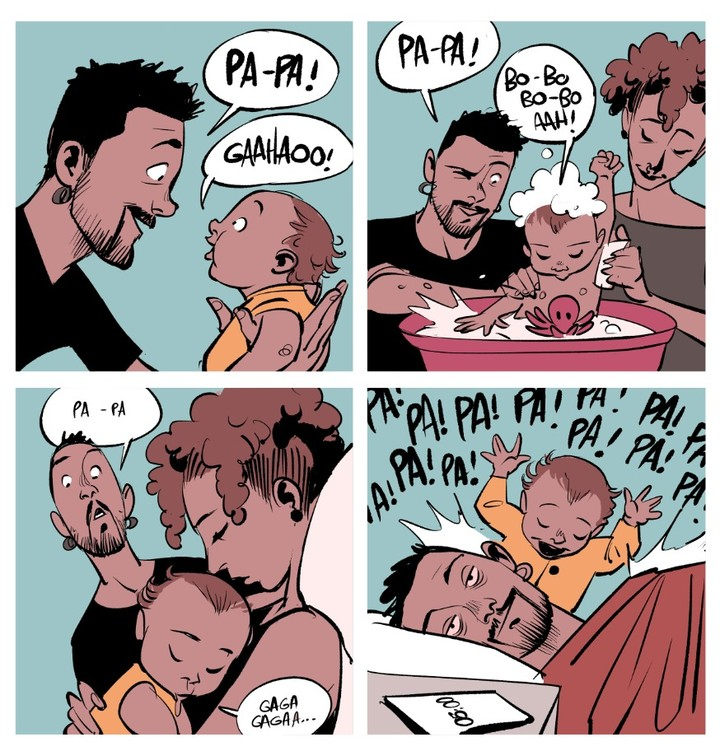 #12. This might be the last comic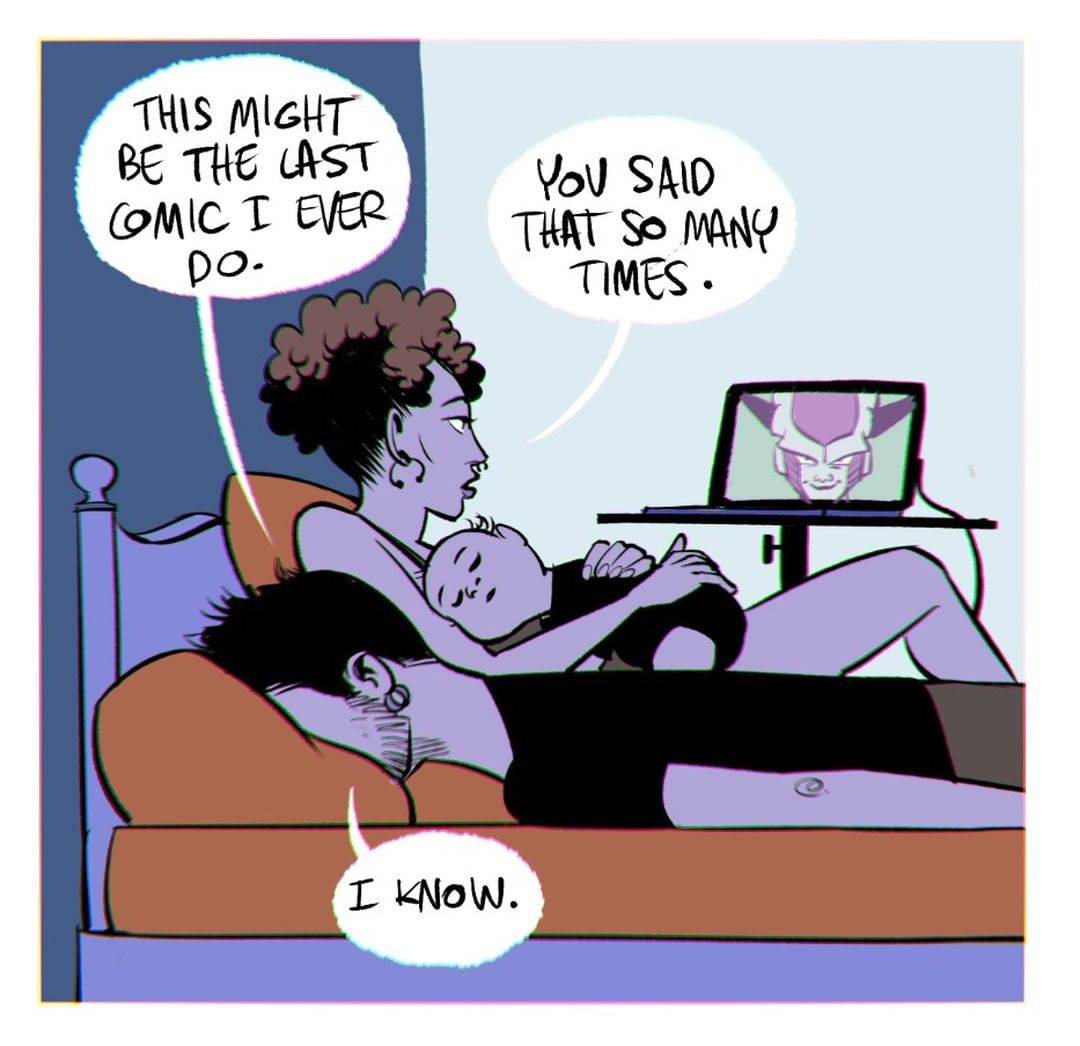 #13. My secret weapon!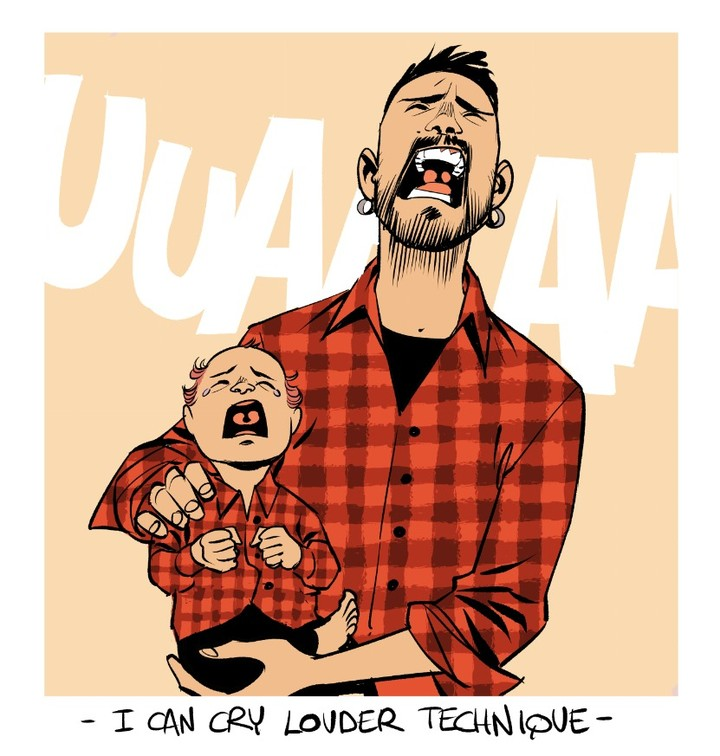 #14. Discussion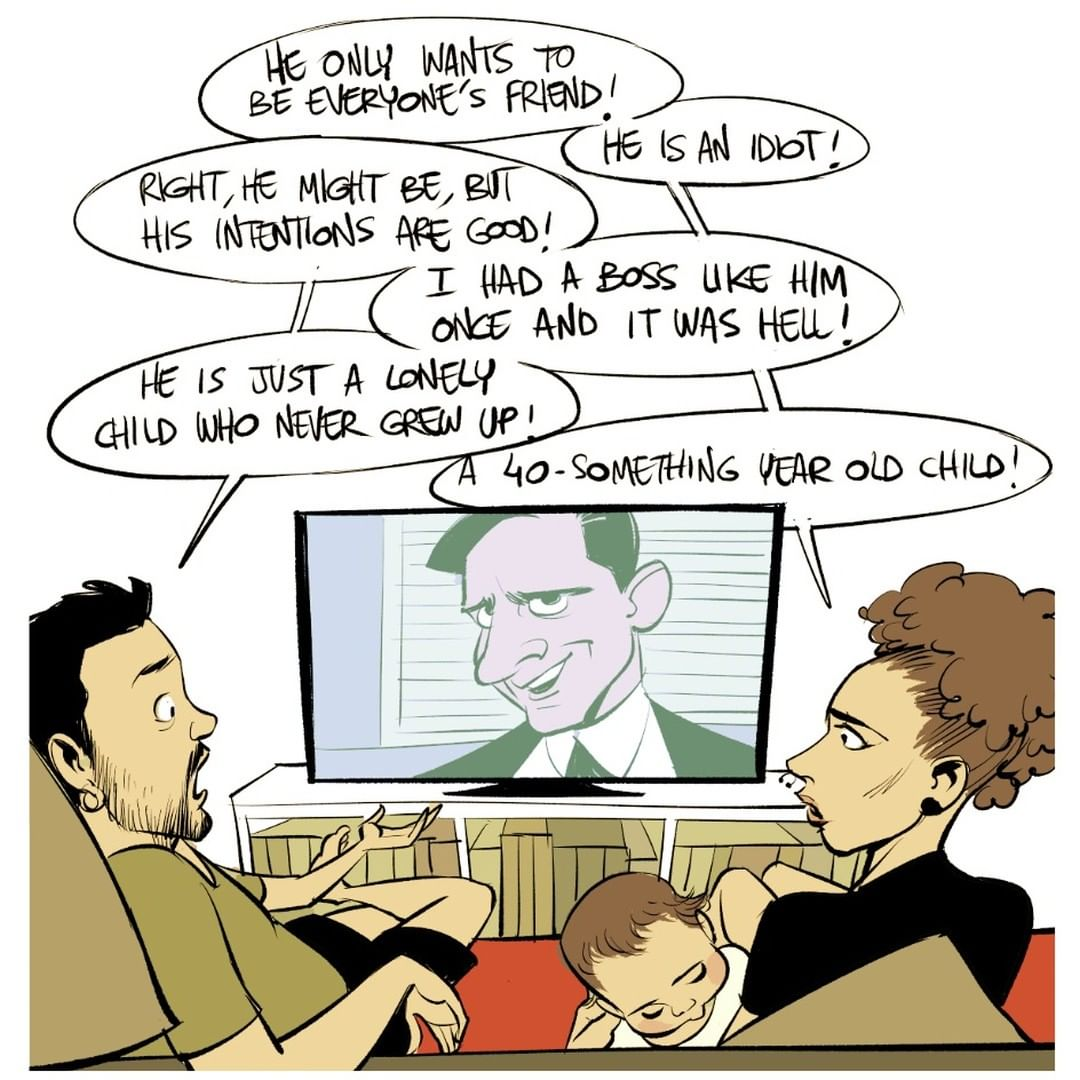 #15. Playing time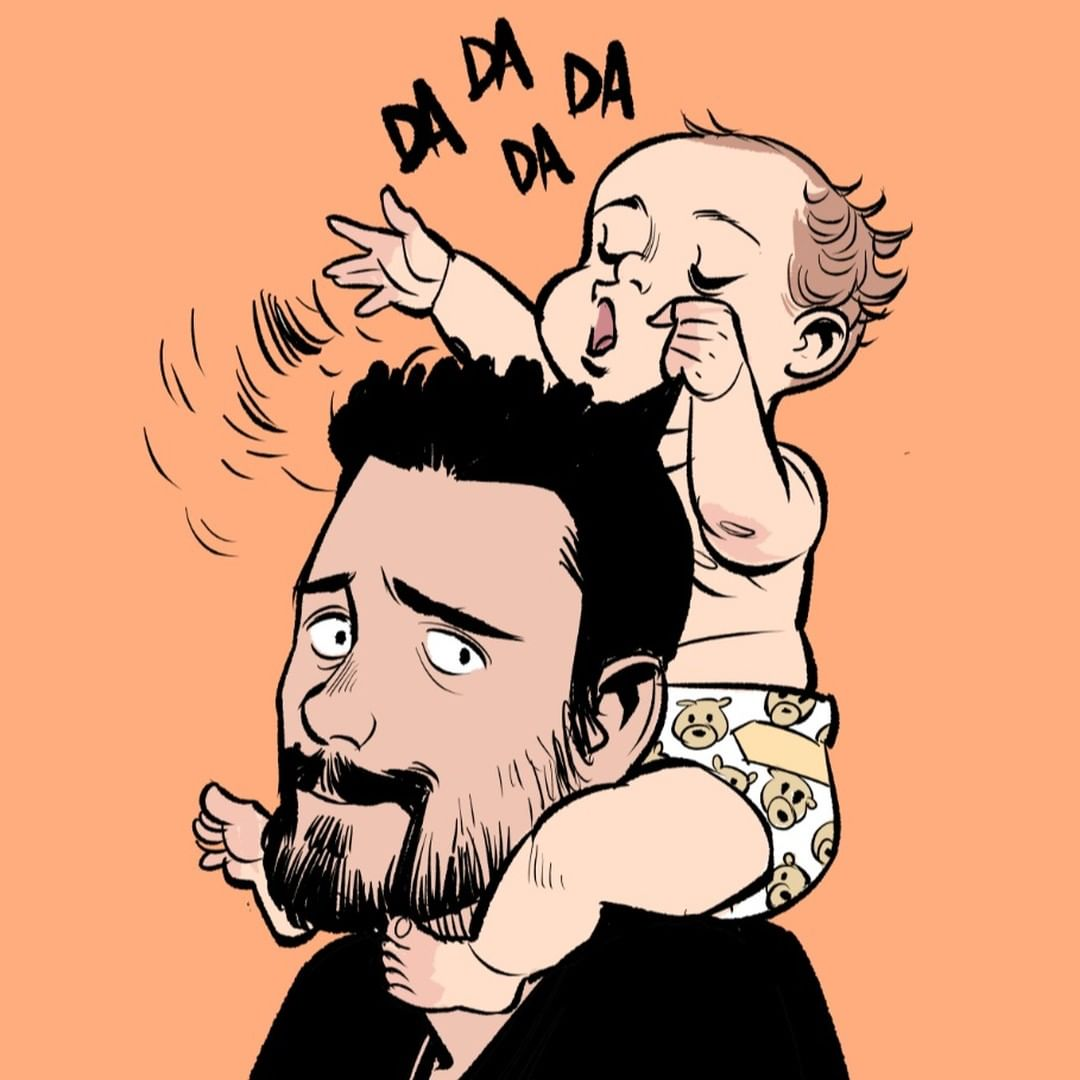 #16. Ice Ice baby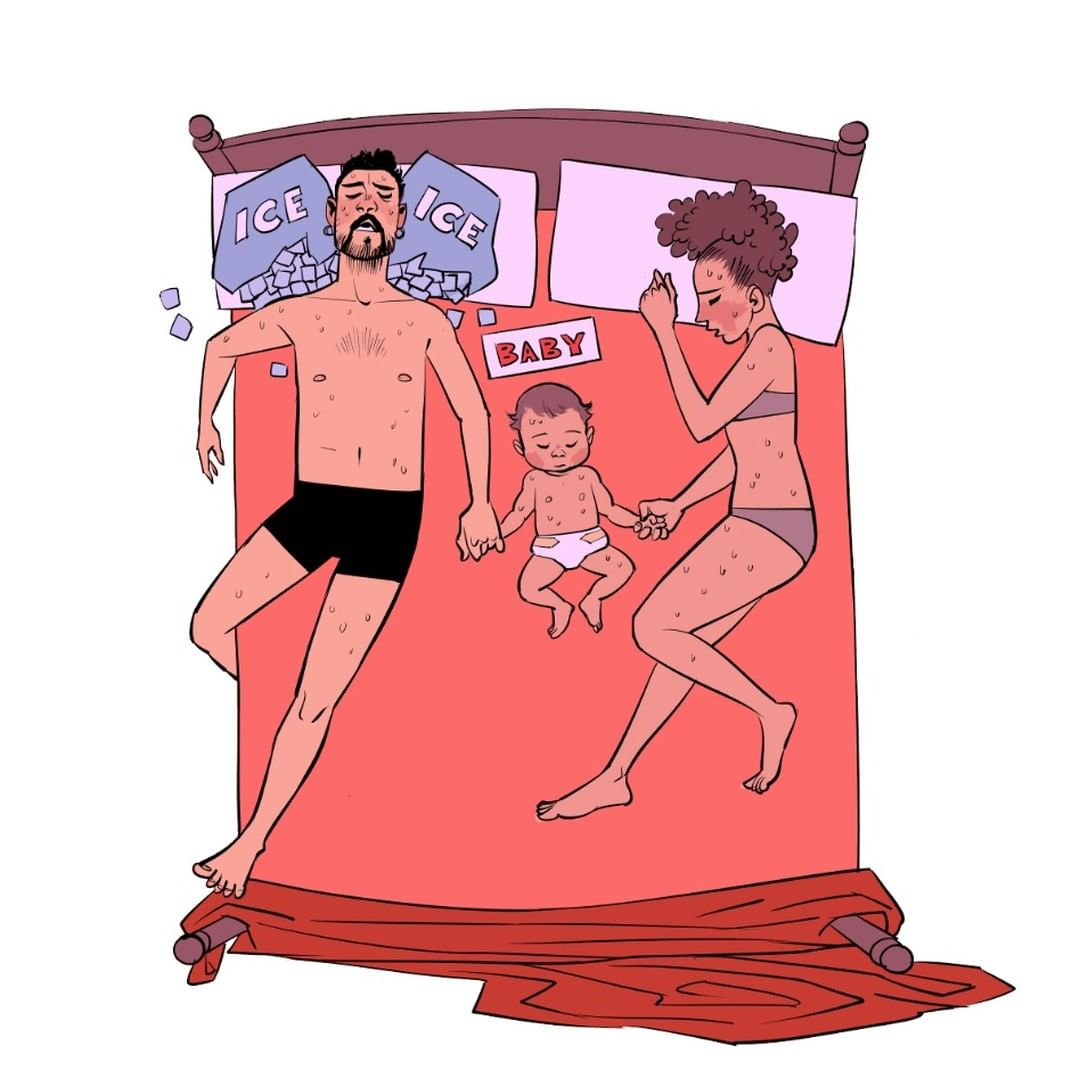 #17. Cat puberty!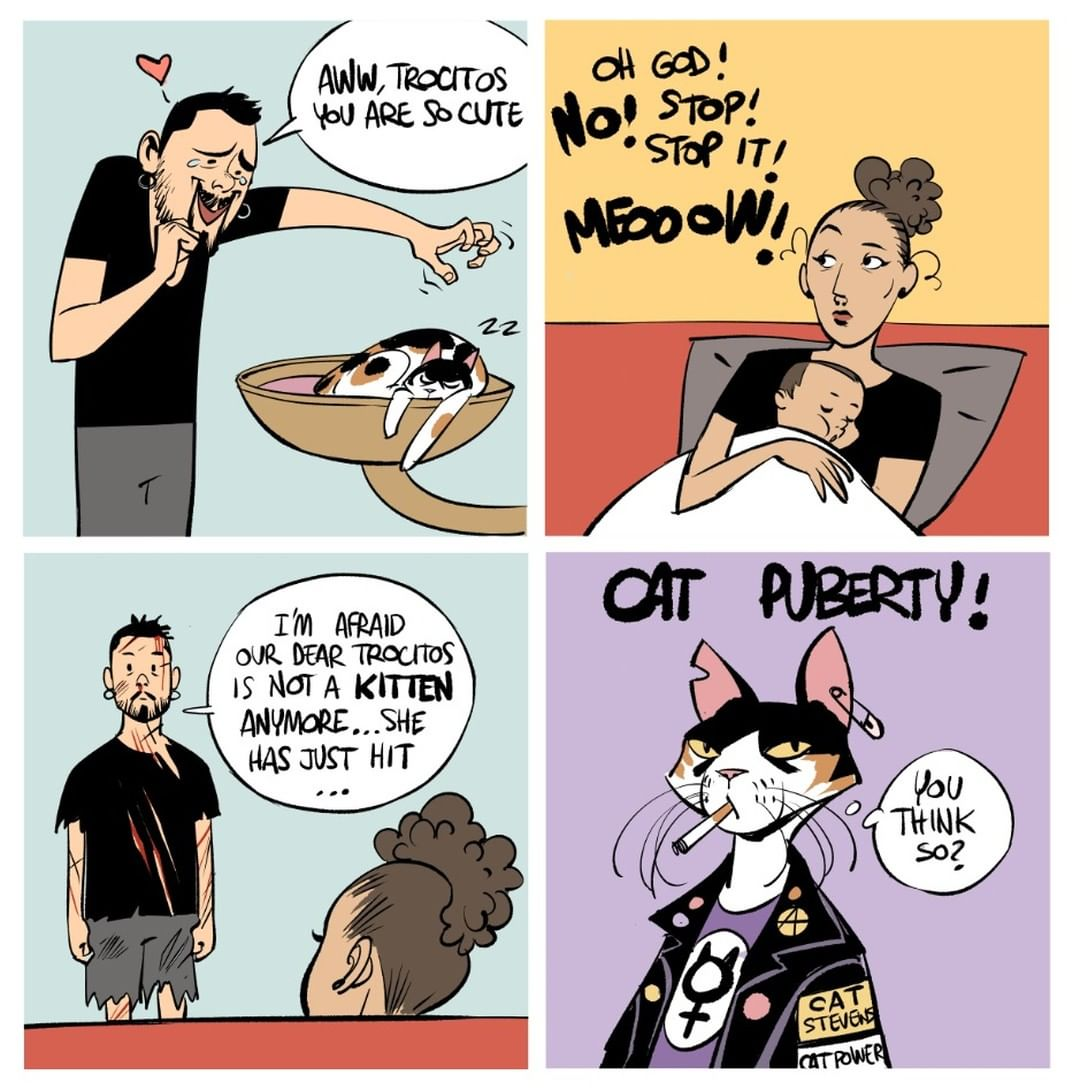 #18. Parents will understand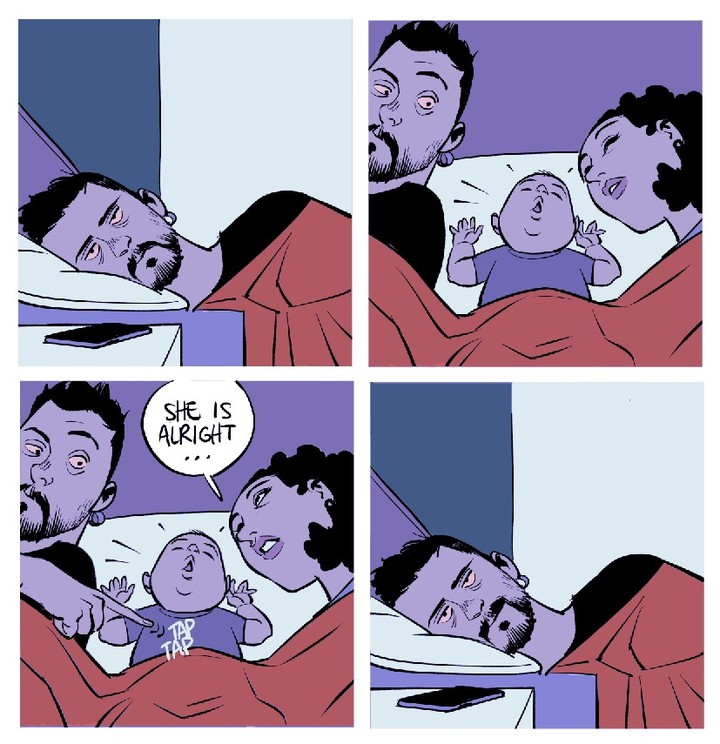 #19. Aaaaaaa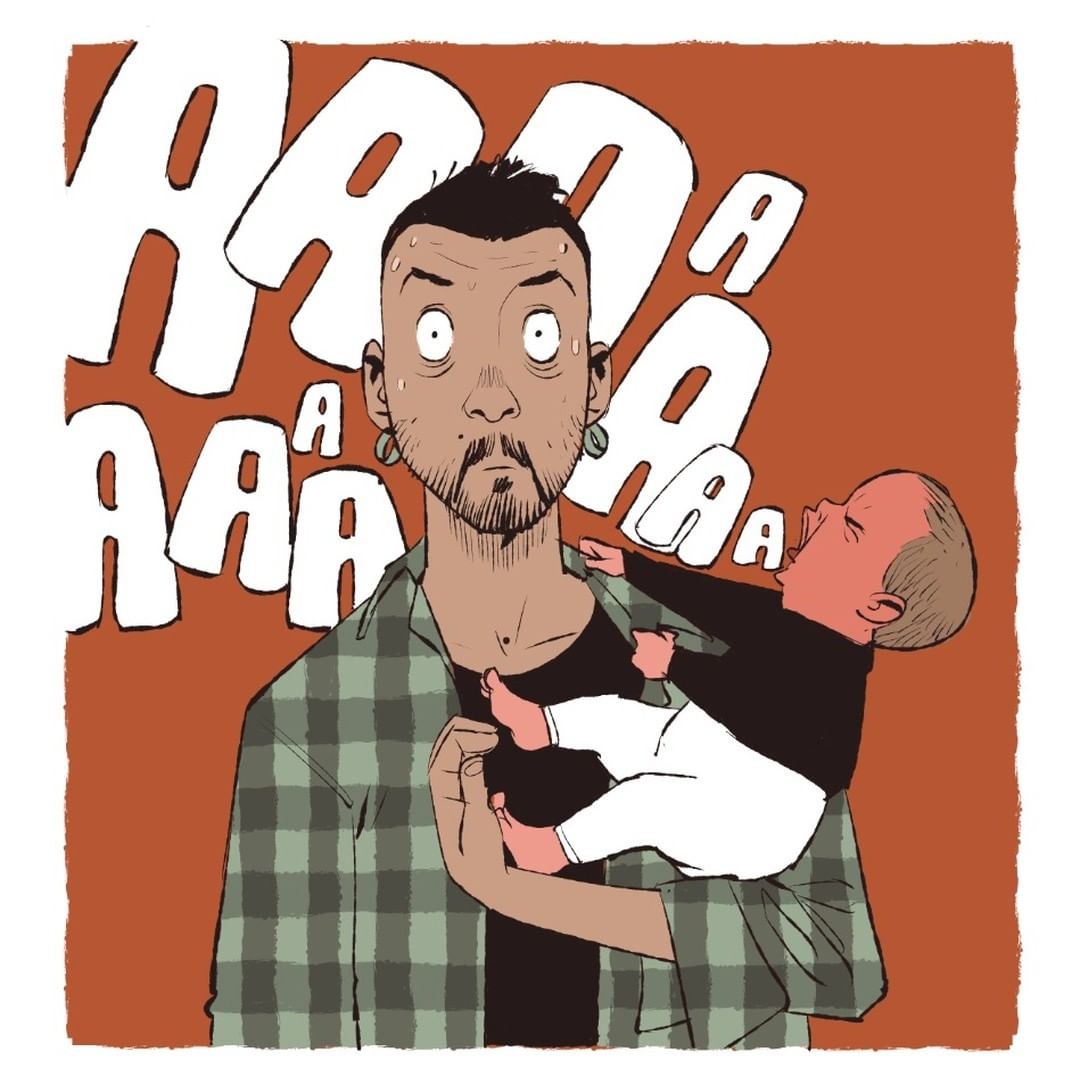 #20. Welcome lilith