Mariya and Aleksandr Dmitriev share their one-bedroom apartment with a great soccer star: Messi. No, not the Argentine, but someone who is called like him: a 40-kilo puma. The Russian couple saw Messi at the Saransk zoo in Penza when he was only 8 months old, and decided they had to get him out of there.
Images credits: l_am_puma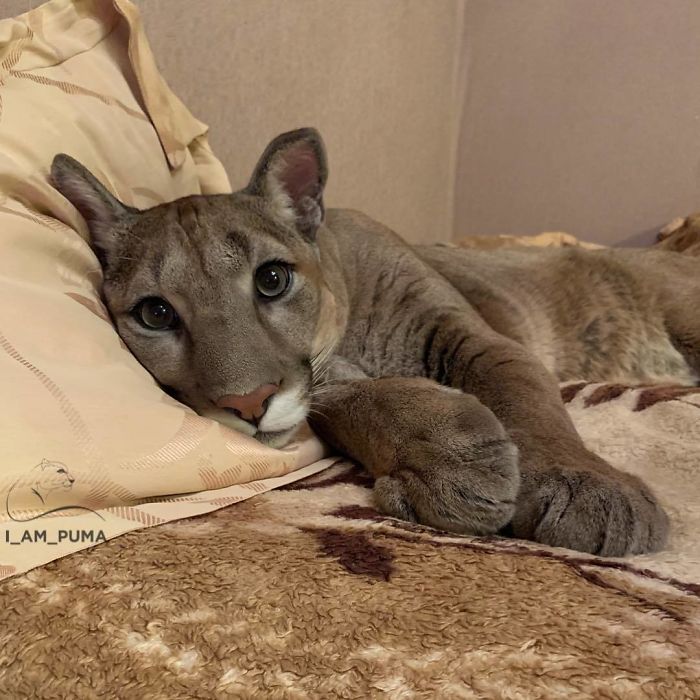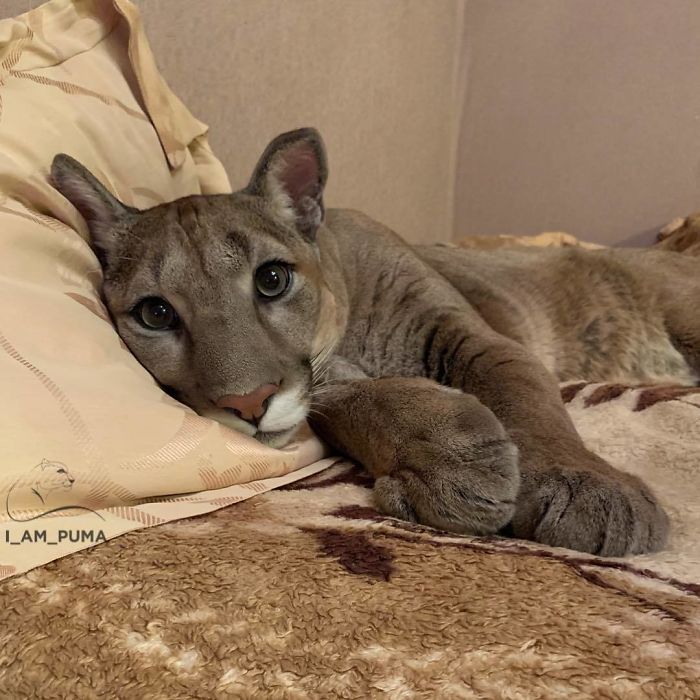 Messi was one of the 3 pups born in the zoo. The other two, Suarez and Neymar, also bore the names of footballers to celebrate 4 World Cup matches taking place in the city. Messi had health problems, but the Dmitrievs fell in love with the animal and wanted to buy it from the zoo.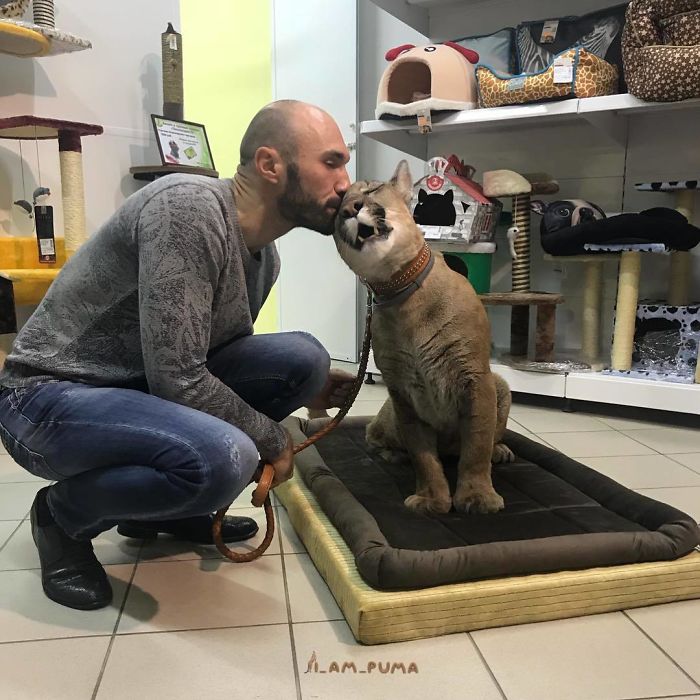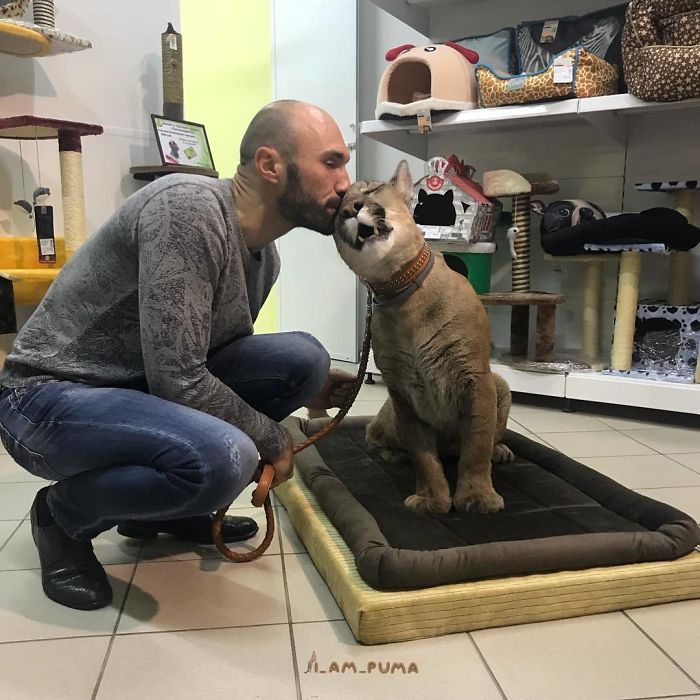 Aleksandr, 38, always dreamed of having a big cat. "I always thought I would have a lynx, never a cougar. It is difficult to explain, but we believe that having this cougar is part of our destiny, "explained his wife Mariya.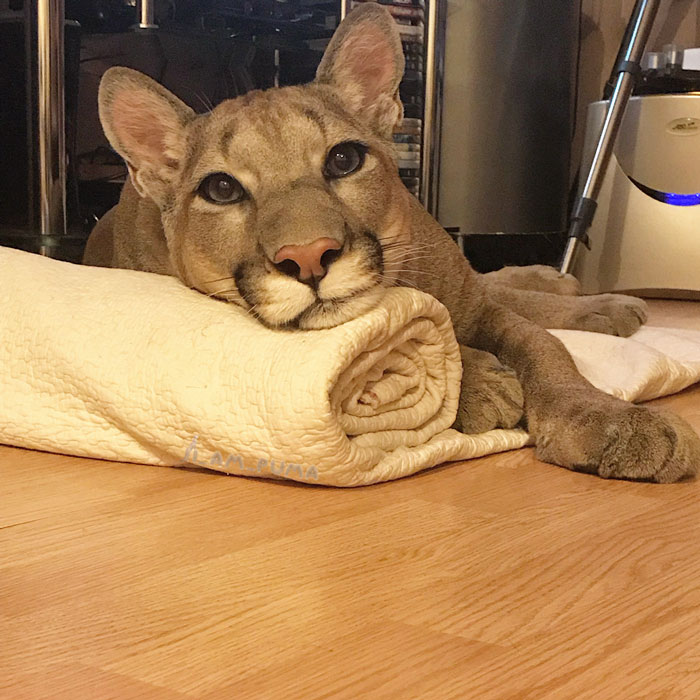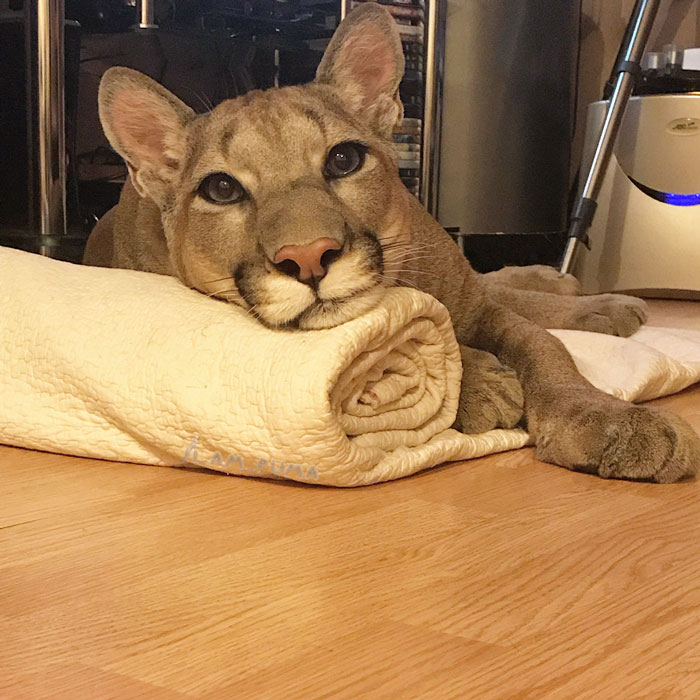 "We spent 3 days wondering whether it was moral to have a puma if it was some common sense, but we could not fight our desire," said Mariya, 28, told The Mirror. So we went to the zoo and started negotiations to buy Messi. We were surprised when they agreed.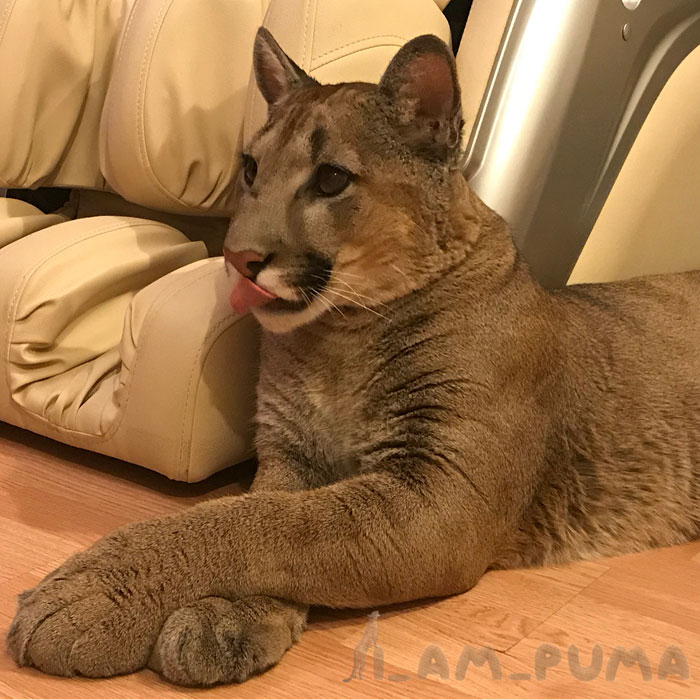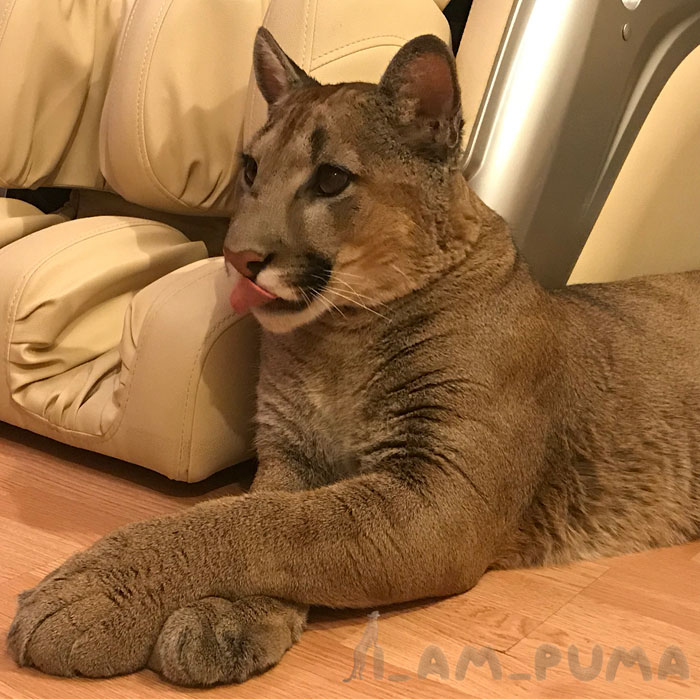 Caring for Messi was quite a challenge. In addition to being a wild animal, it needed extra medical attention and care, "as it was quite weak and required a lot of attention." Although taking care of it has restored health, it still only measures 2 thirds of what a normal cougar usually measures.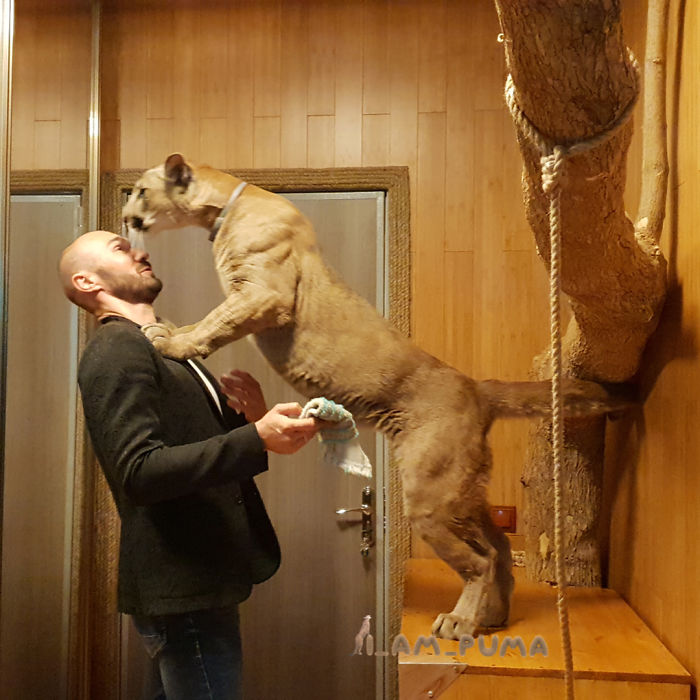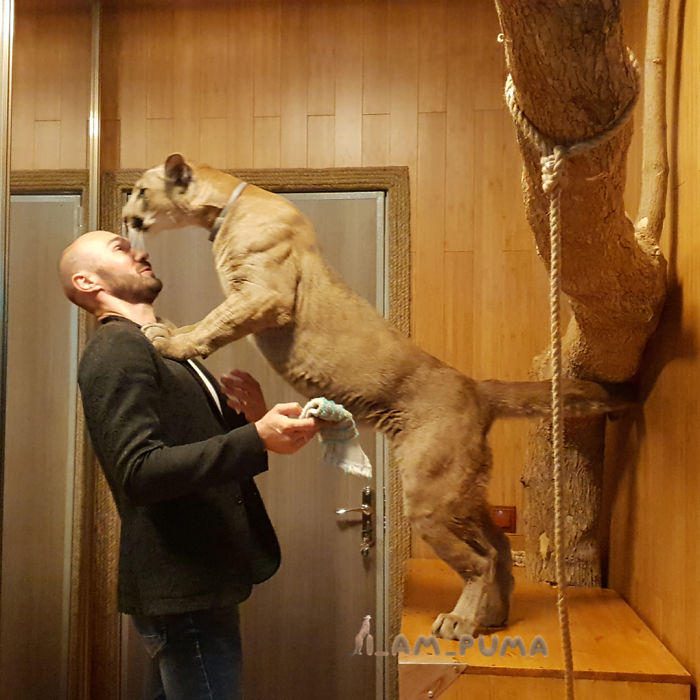 Like any other pet, Messi requires a lot of exercise, so his humans bought him a coat and a special harness to take him for a walk. It is like a dog. We started by taking him out for a walk step by step. Before, I hadn't been very active, Aleksandr said in an interview with RT . "Now we take 2 good walks a day, as it should be. In this sense it is not very different from having a dog.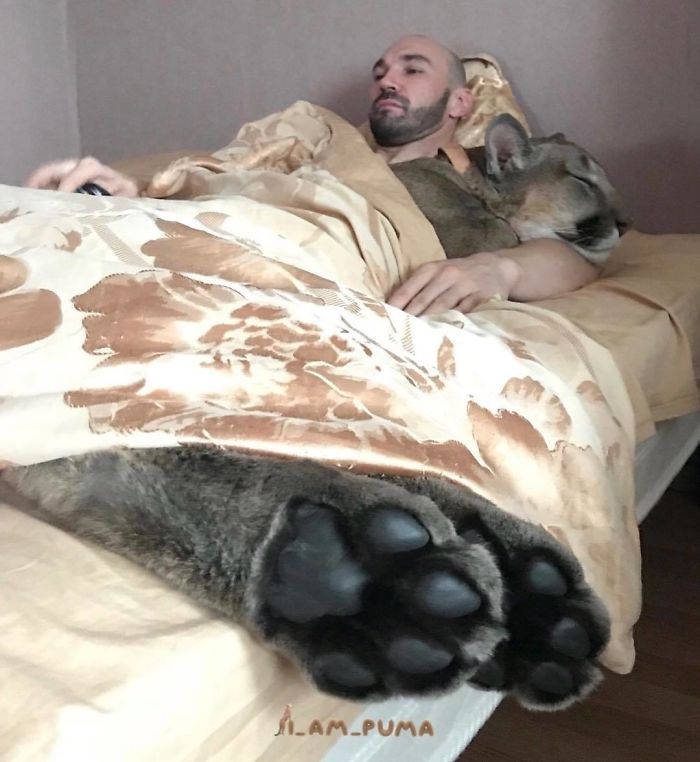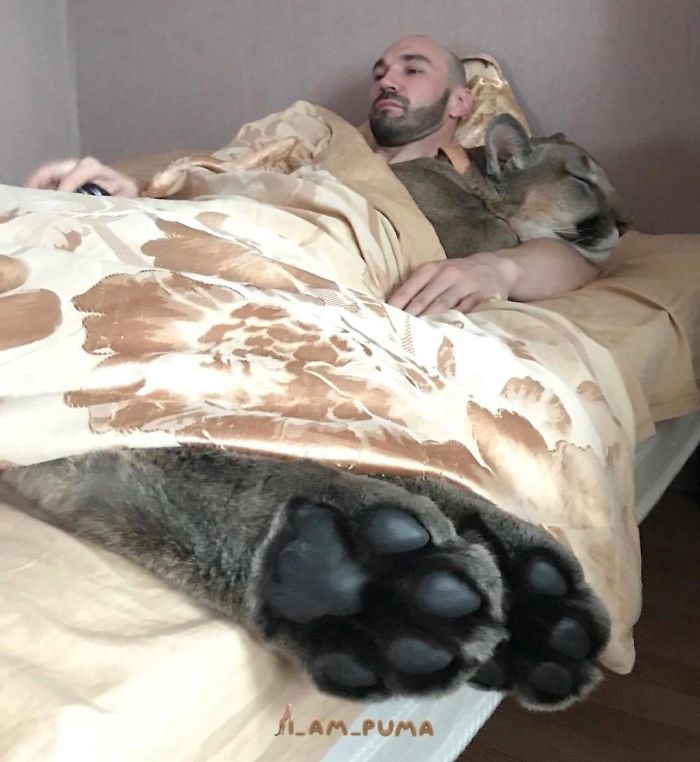 Unlike training a dog, with this huge cat it was not easy. The couple was unsuccessful in finding him a coach.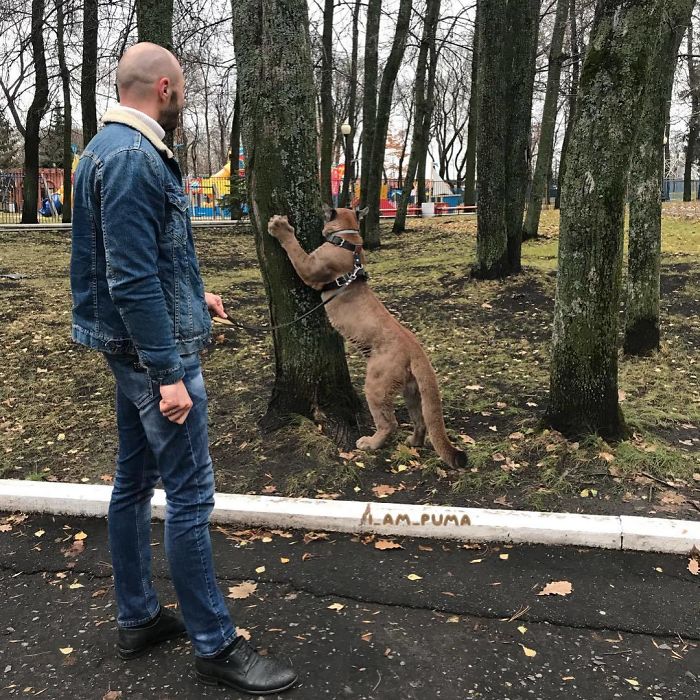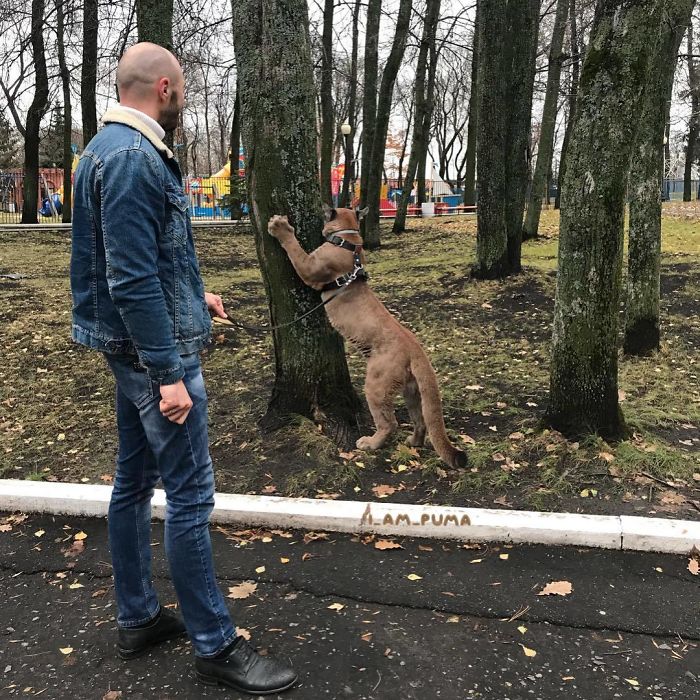 But they finally found a dog training school that he could attend and now he responds to about 10 different orders.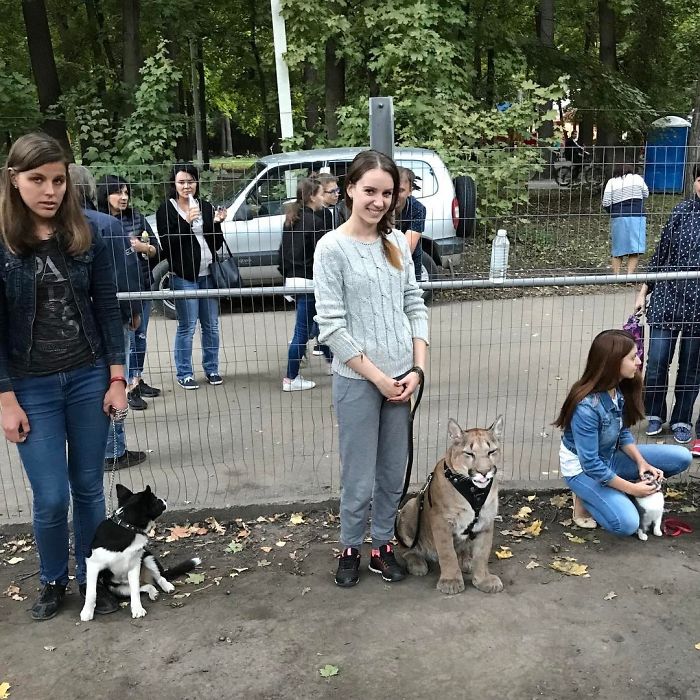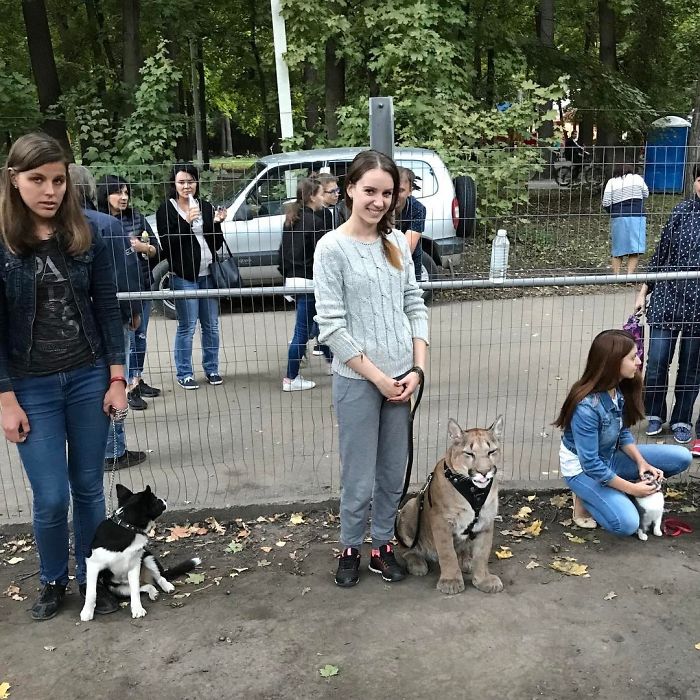 He convinced us with his behavior that he is a member of the family and that he would do nothing wrong other than some mischief. He is very kind and likes contact. He gets along very well with people said Aleksandr.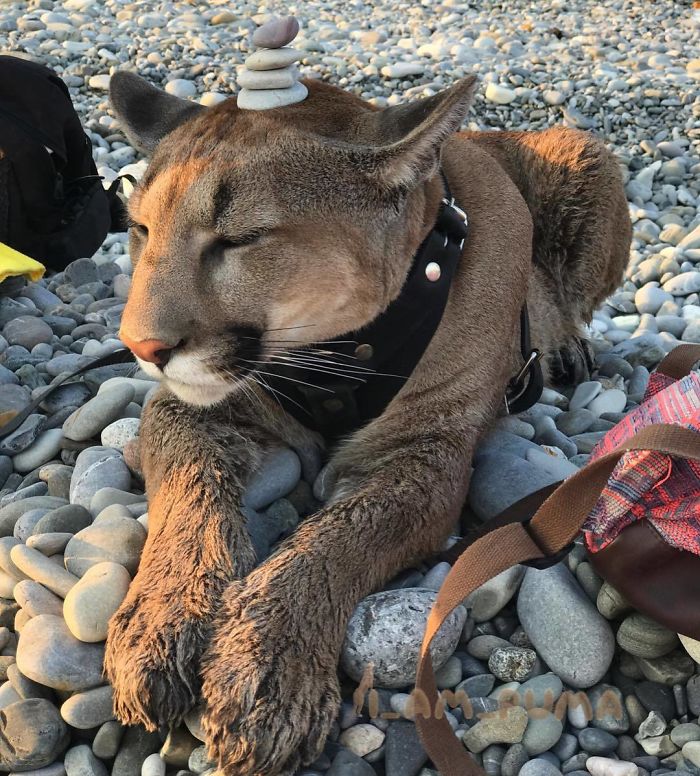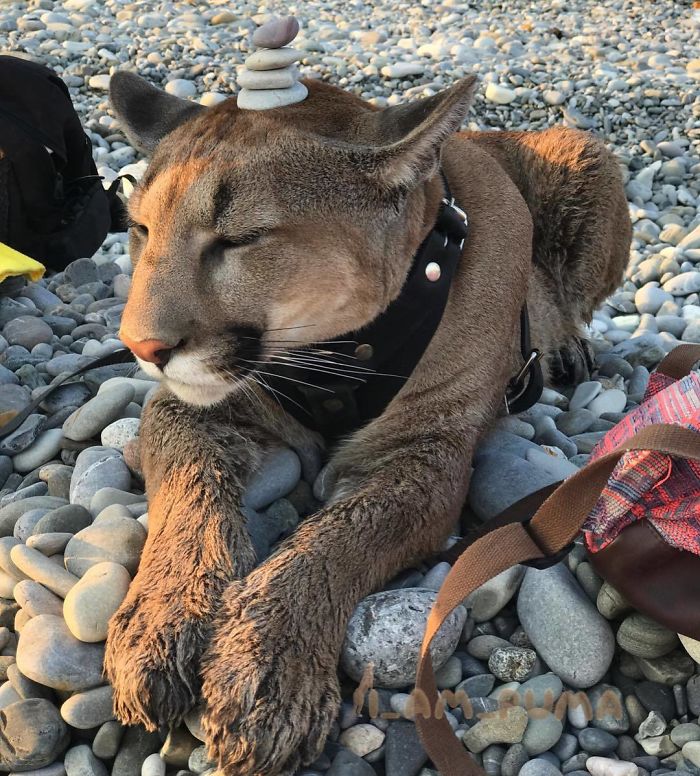 Having an exotic feline at home is a rare thing, so the Dmitrievs document it on social media, and people love it. This Messi has 500,000 followers on @I_am_puma and more than 170,000 subscribers on his YouTube channel.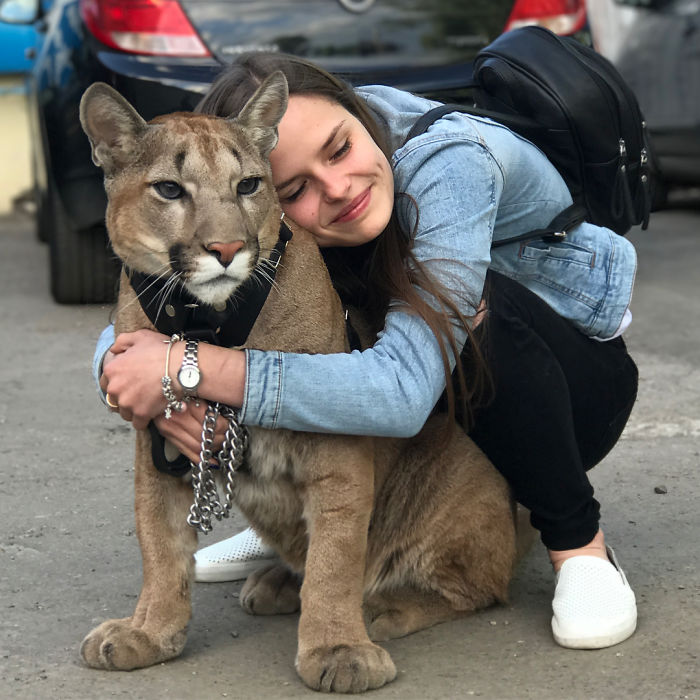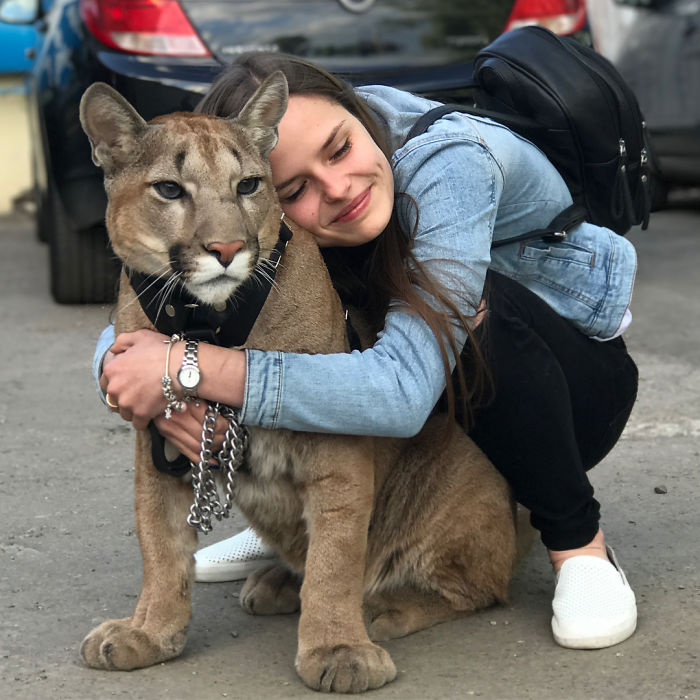 Although the couple lives in a one-bedroom apartment, they have done what they can to accommodate their enormous partner. How to turn the hallway into Messi's refuge, with a tree, bamboo walls, and a place to hide.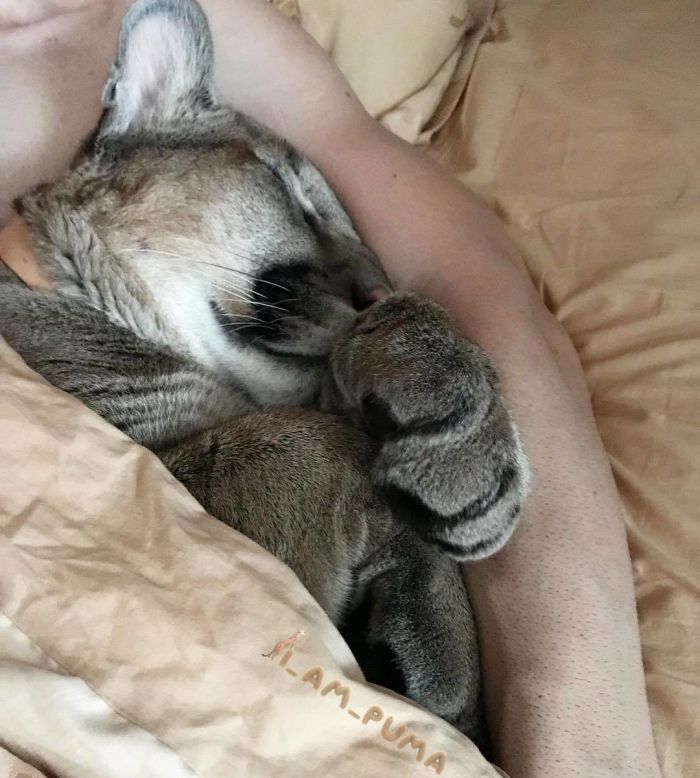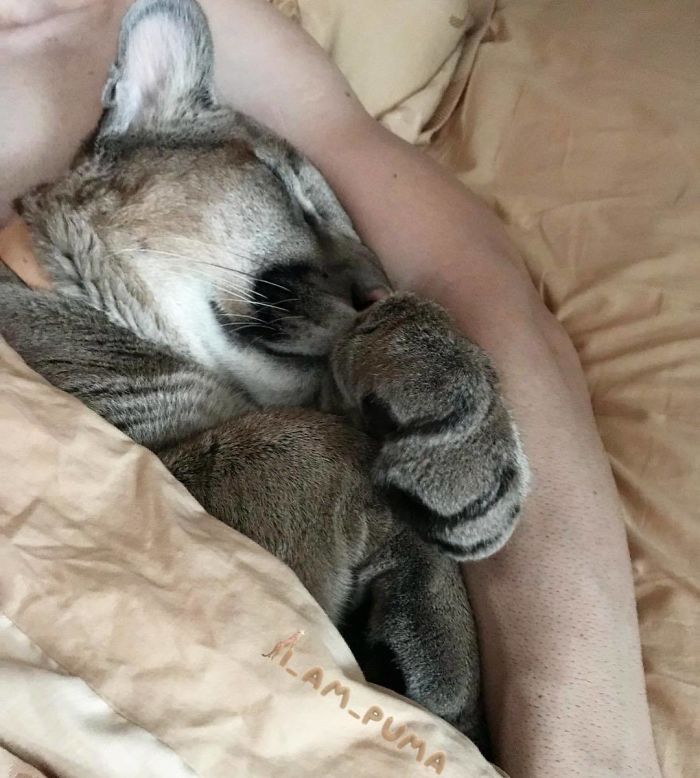 "It is like a cat but big. It has all the habits of a cat, " says Aleksandr.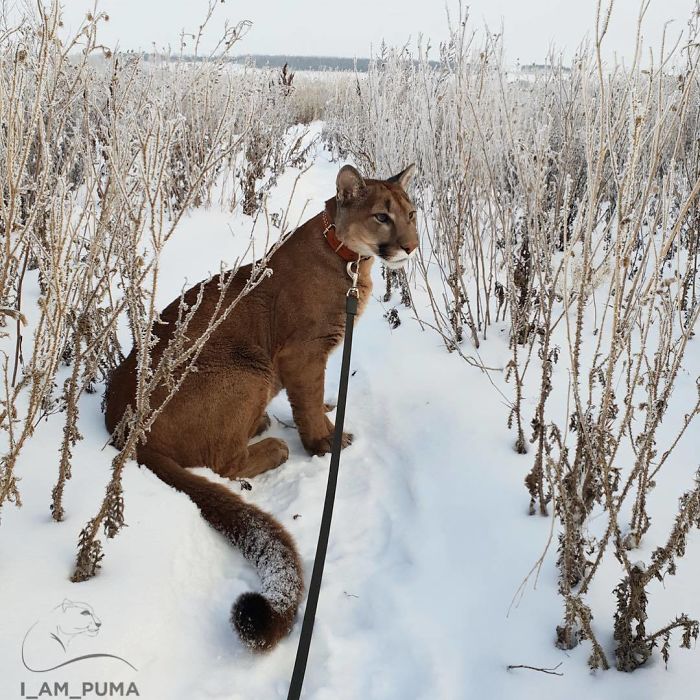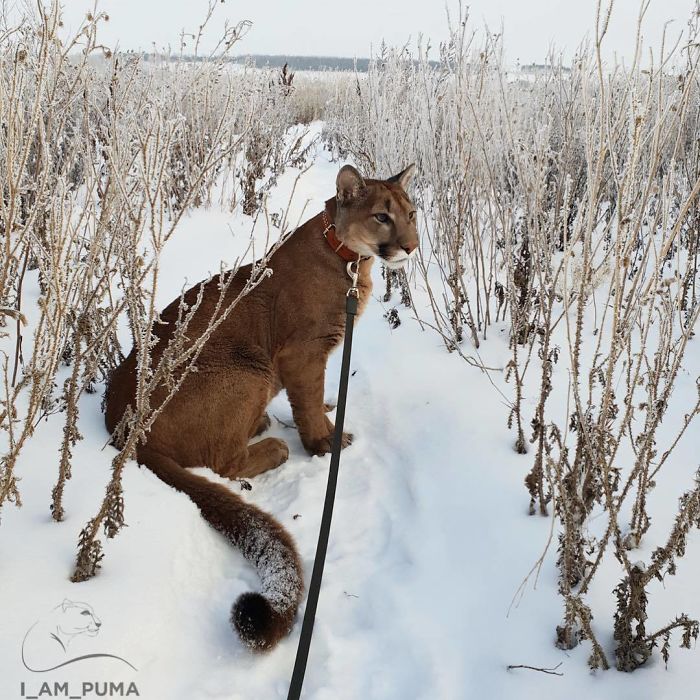 As you can imagine, animal rights activists object to having an exotic animal in a house, and they believe that Messi should be in a reserve or sanctuary. Still, others affirm the danger of living with a wild animal.
But the couple believes that they would not survive alongside other animals, as they have never lived alone in their habitat. Of course, it is dangerous to have a big cat at home, but Messi is a special animal, Mariya told the Mirror.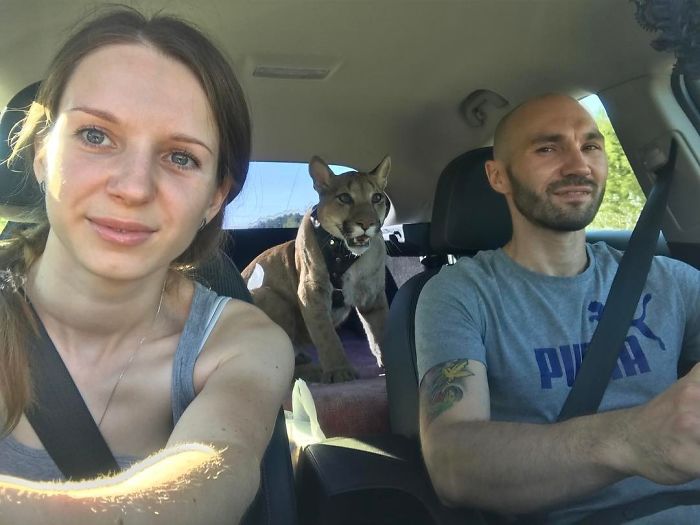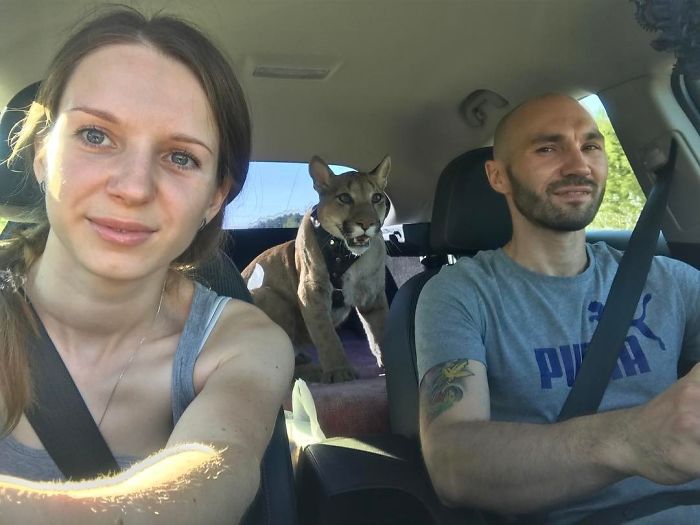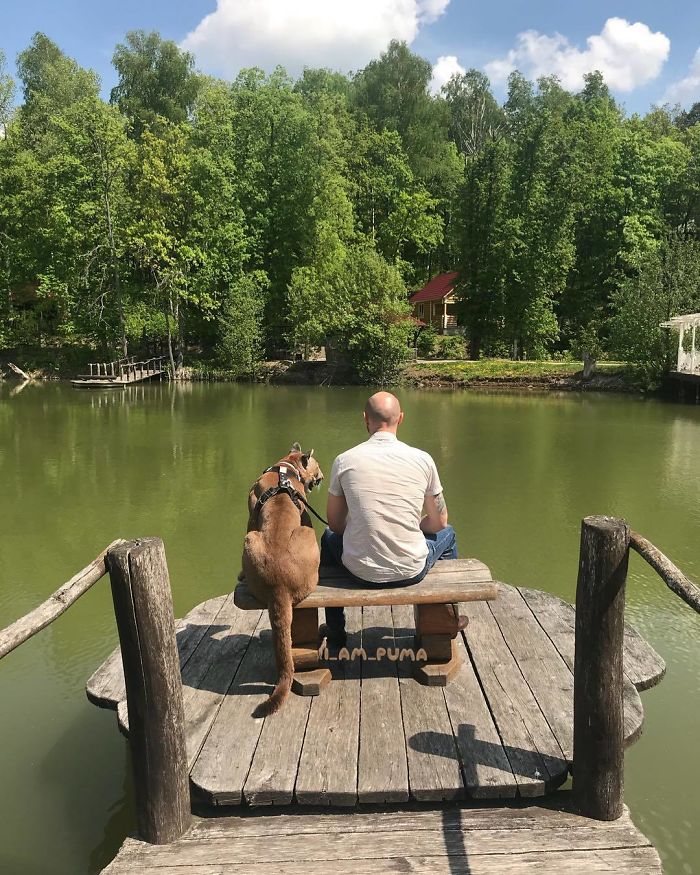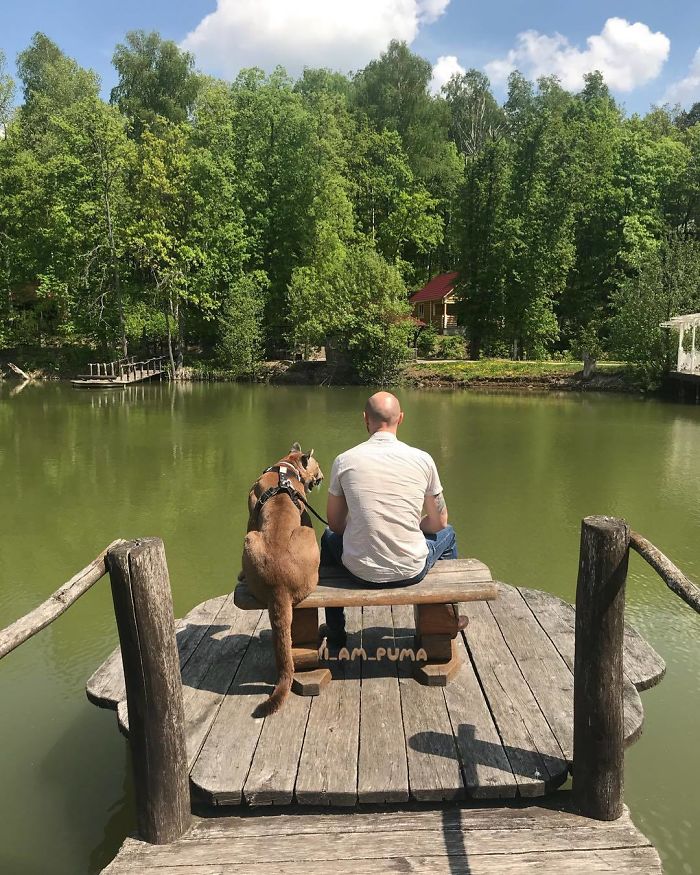 Here you can see Messi playing with his favorite toys