The comic "My Gums Are Bleeding" is a must-read if you enjoy comics that push the envelope of humor and storytelling. You'll be astonished and entertained by the dark humor, puns, and twisted conclusions in this comic series. "My Gums are Bleeding" was written by an unidentified person. From commonplace everyday occurrences to odd and gruesome circumstances, the comics cover a wide spectrum of subjects. The use of wordplay and puns to provide a distinct, frequently bizarre sense of comedy distinguishes this series from other comics.
"My Gums Are Bleeding" is known for its use of shocking conclusions. When you believe you have a good idea of where the tale is going, the comic abruptly changes course. These perverse conclusions are frequently dark and unsettling, but they never fail to make an impression. He is humorous and amusing despite the grim subject matter. Even though the subject matter is gloomy, the tone is kept humorous by the use of puns and wordplay. The comics frequently parody social mores and standards, providing a novel and subversive perspective on daily life.
His Instagram account, which is continually expanding, has 26,500 followers because of the comics he does about these subjects. "My Gums are Bleeding" is a must-read for anyone who appreciates comics that question the status quo, even though it might not be for everyone. It's a distinctive and unforgettable reading experience because of the dark humor and bizarre conclusions. The selection of his best comics in the section below won't let you down, whether you enjoy puns or are just searching for something different. Despite being brief and to the point, the comics have a powerful impact that will stick with you long after you've finished reading.
Credit: My Gums Are Bleeding
For more info: Instagram | Website
#1. Pay for a bathroom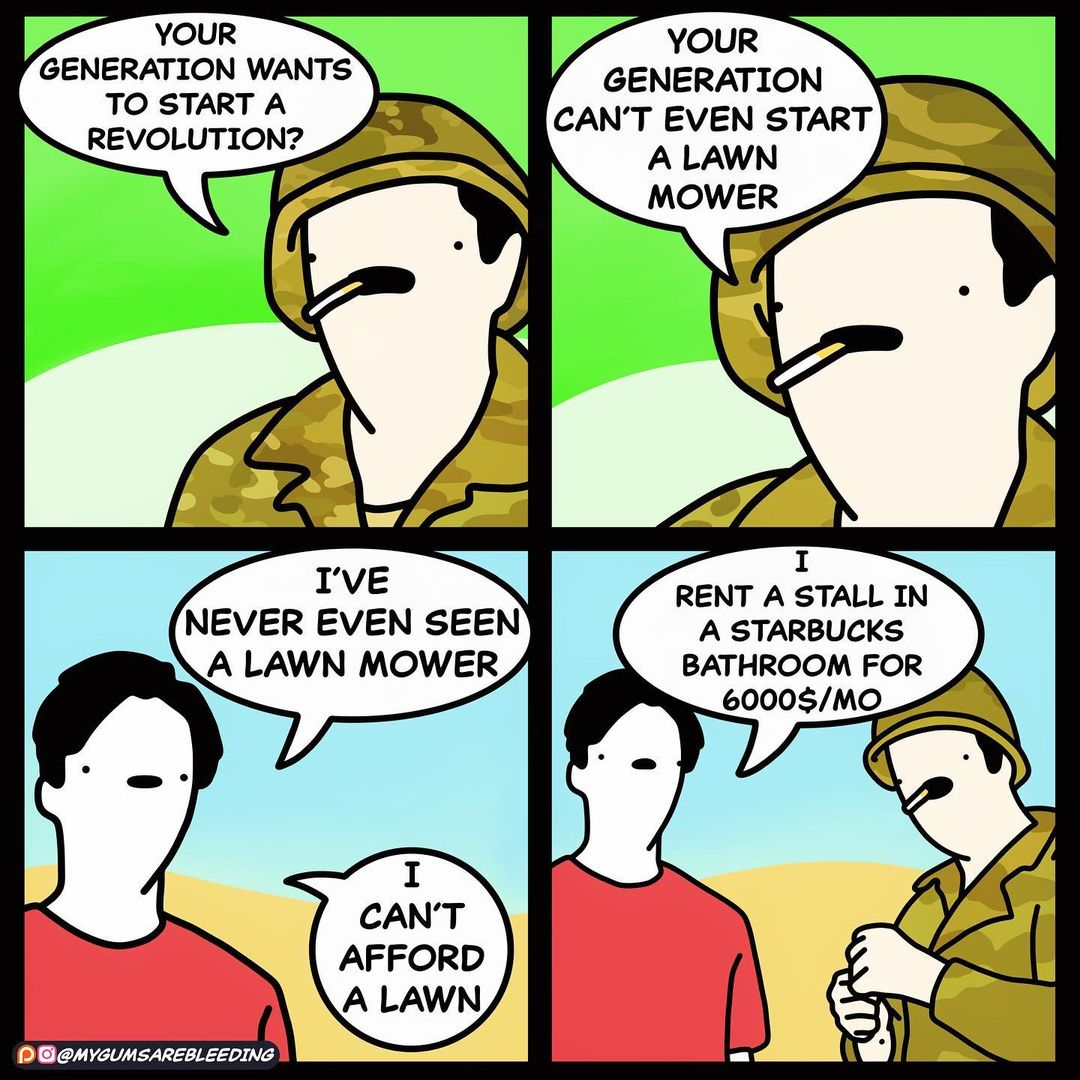 #2. Little caesers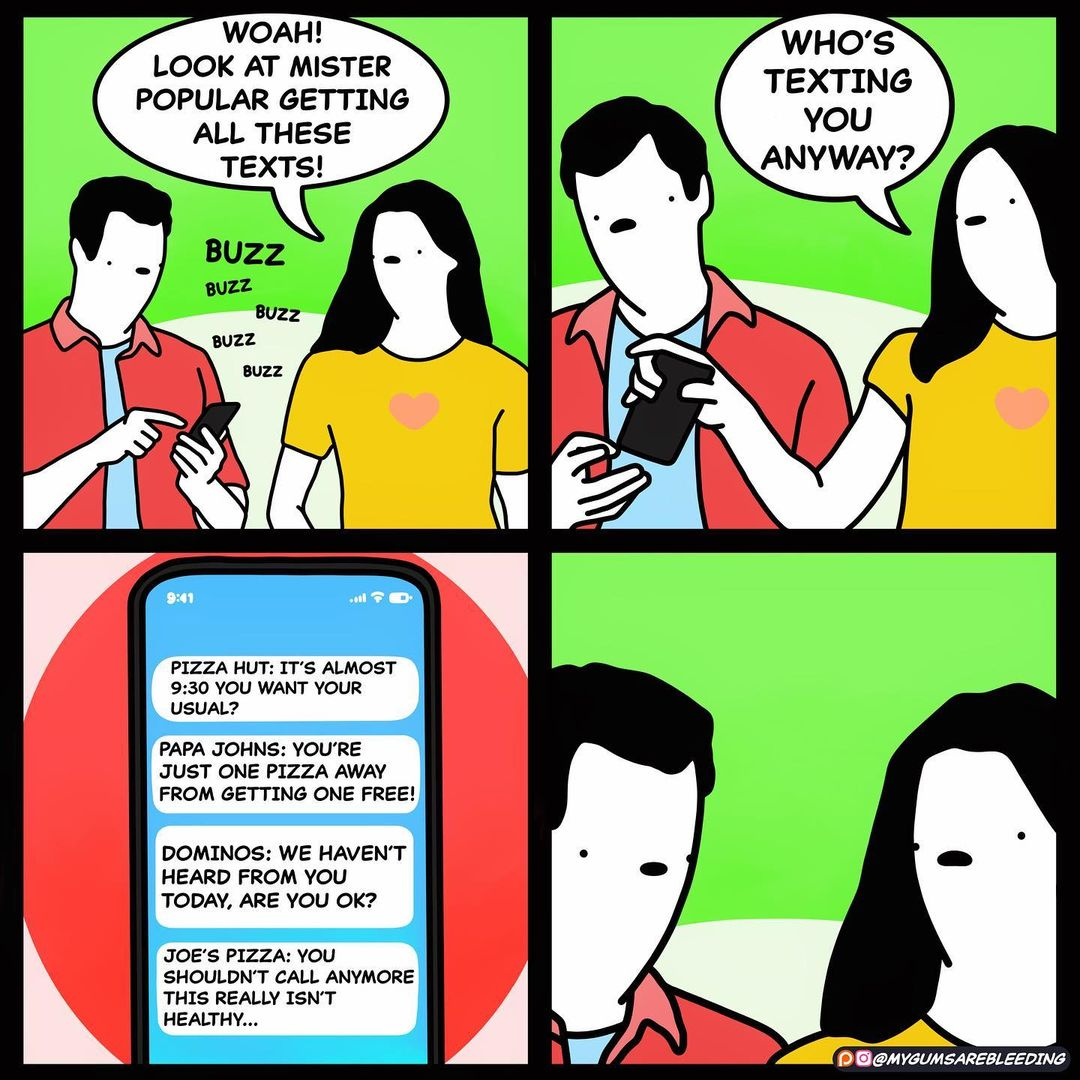 #3. Not what i was expecting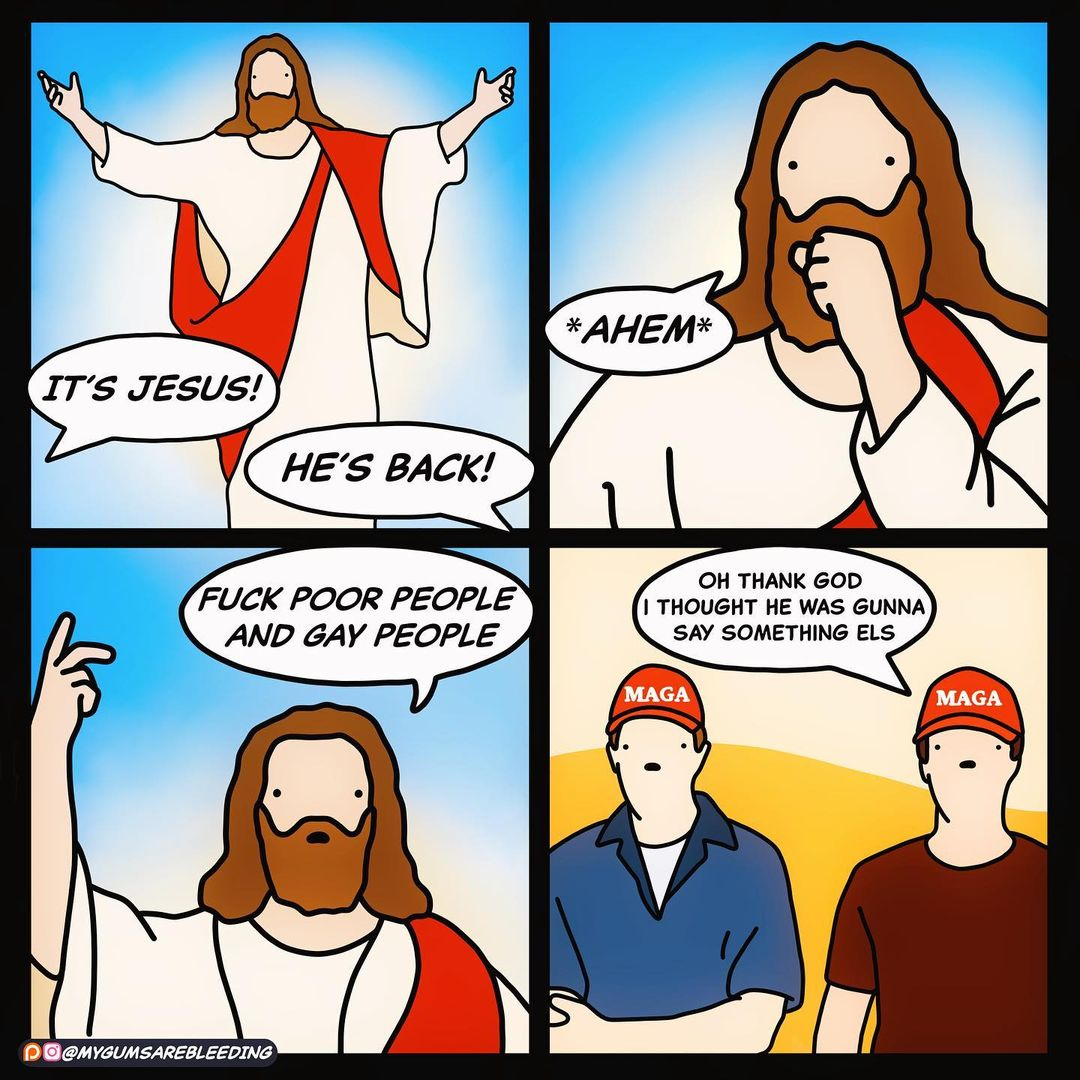 #4. Sleep paralysis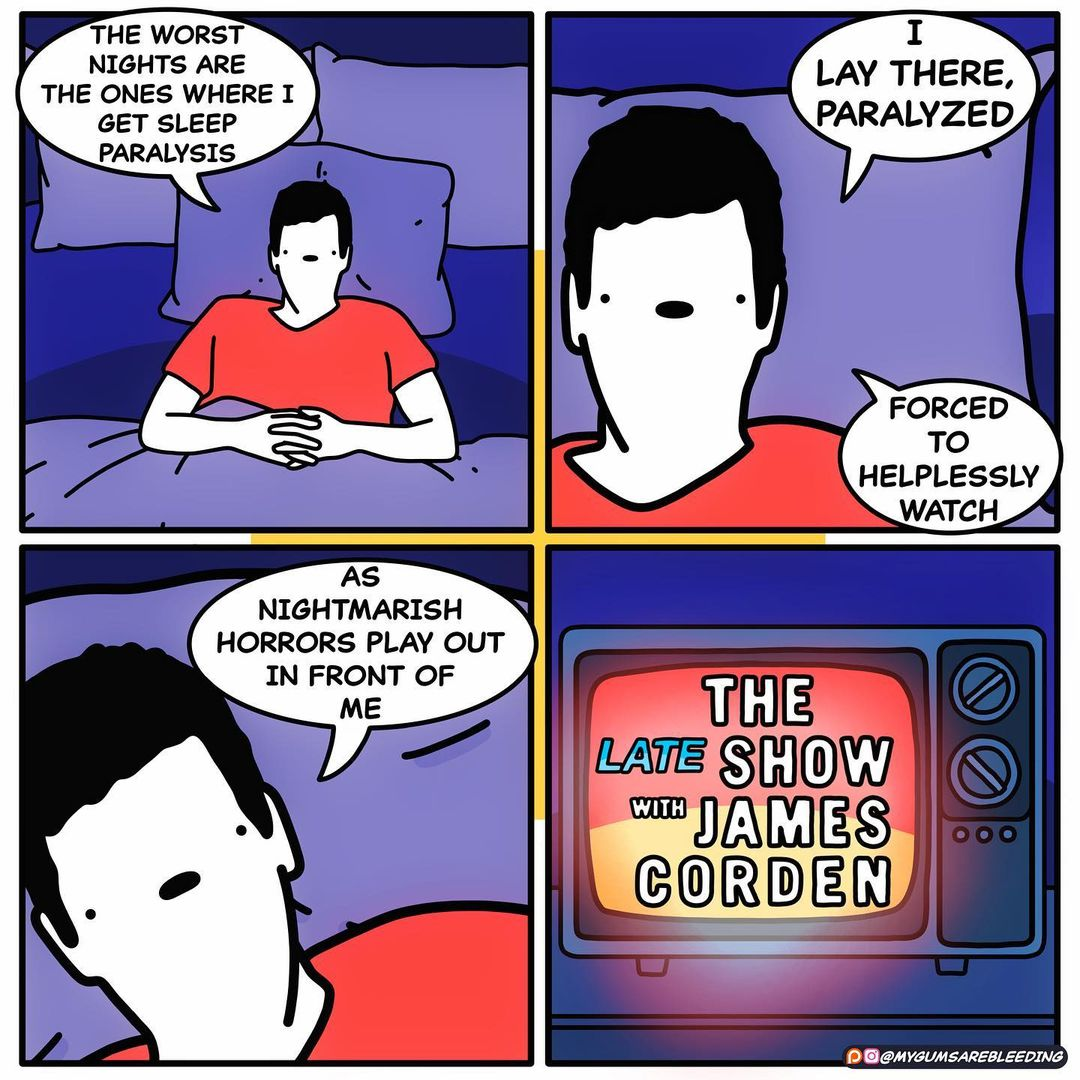 #5. Sorry children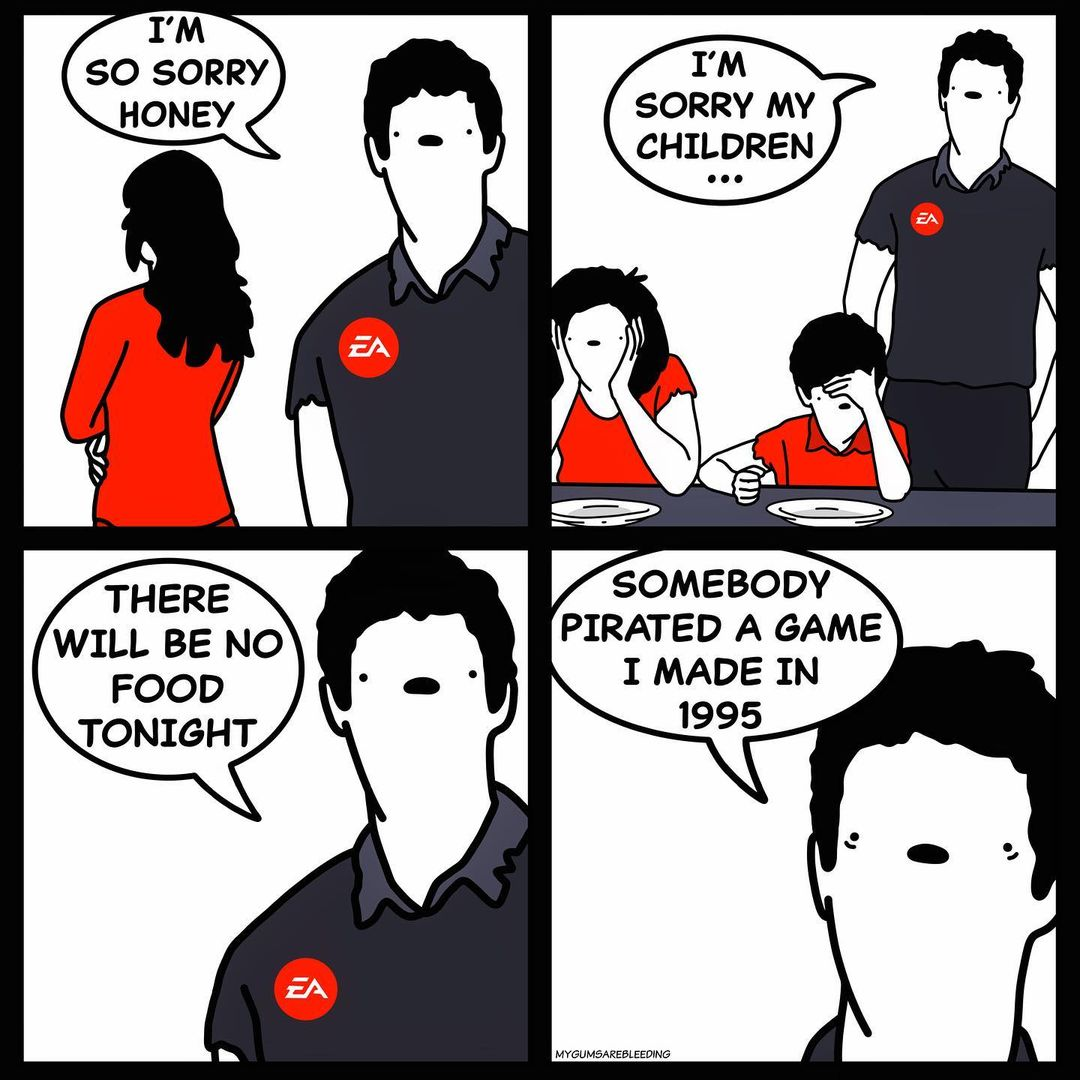 #6. Another blood sacrifice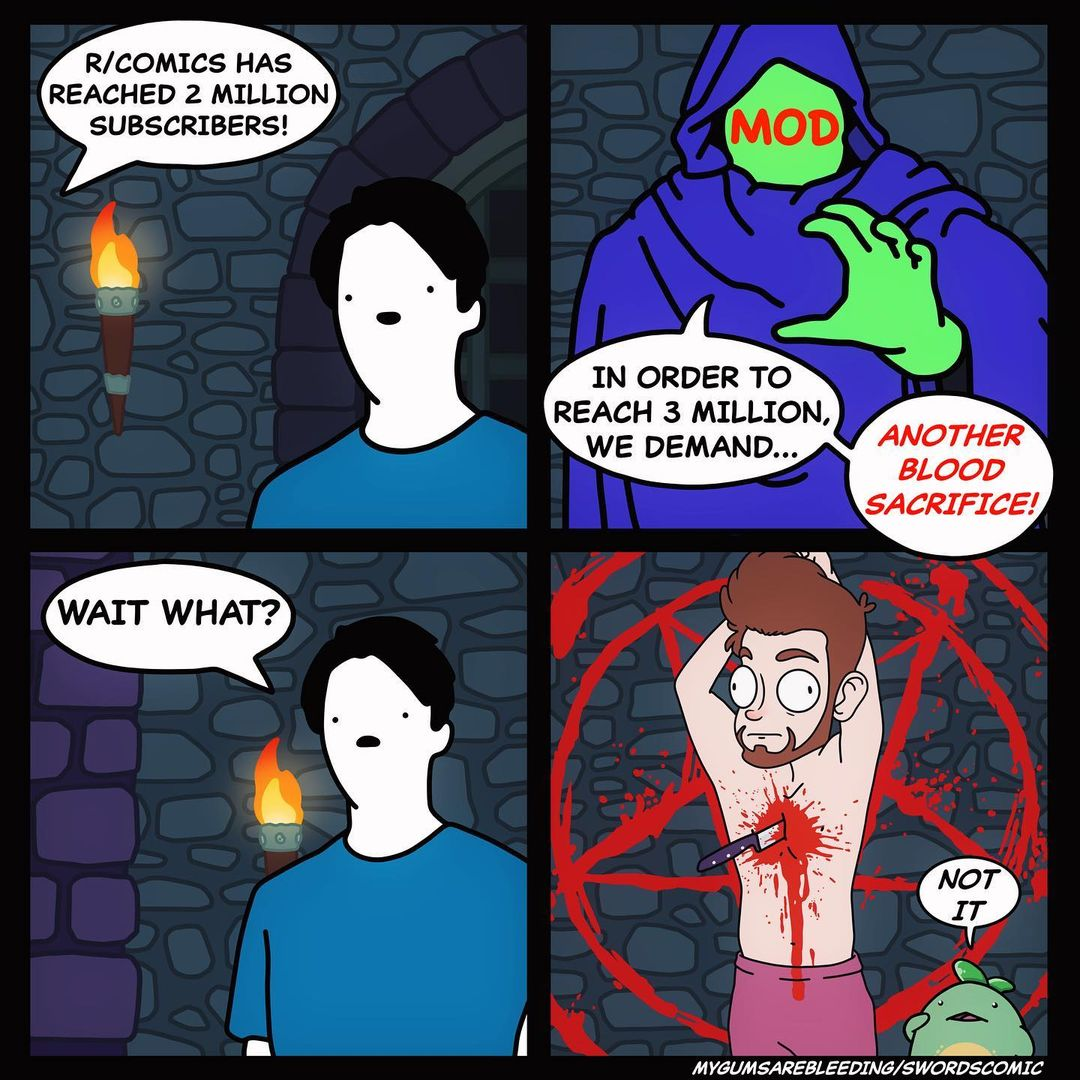 #7. Not a teacher strike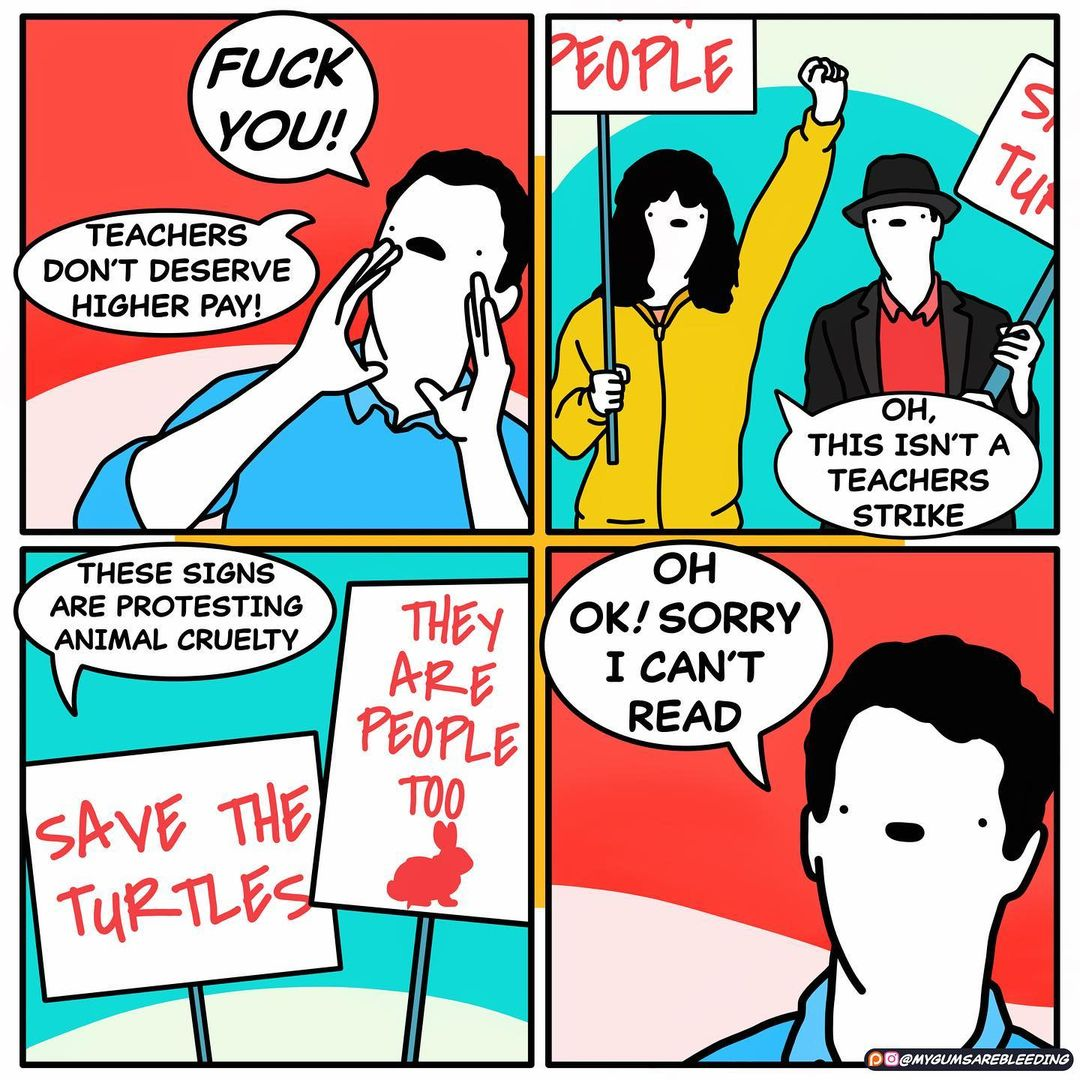 #8. Embarrassing!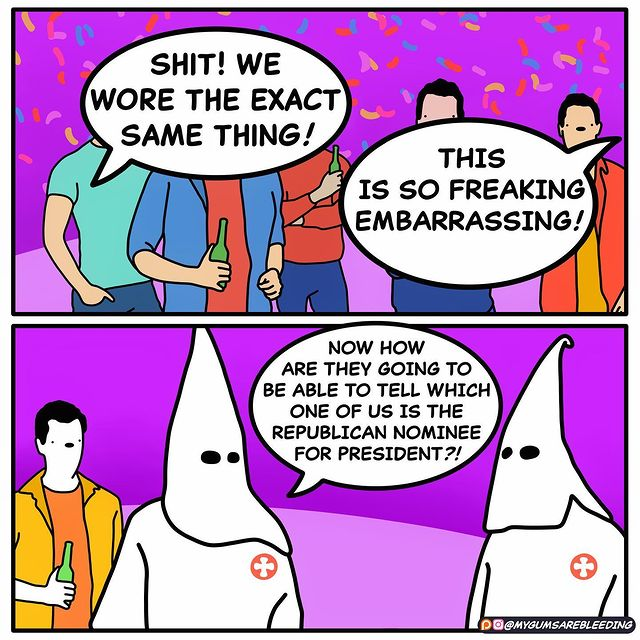 #9. Boomer!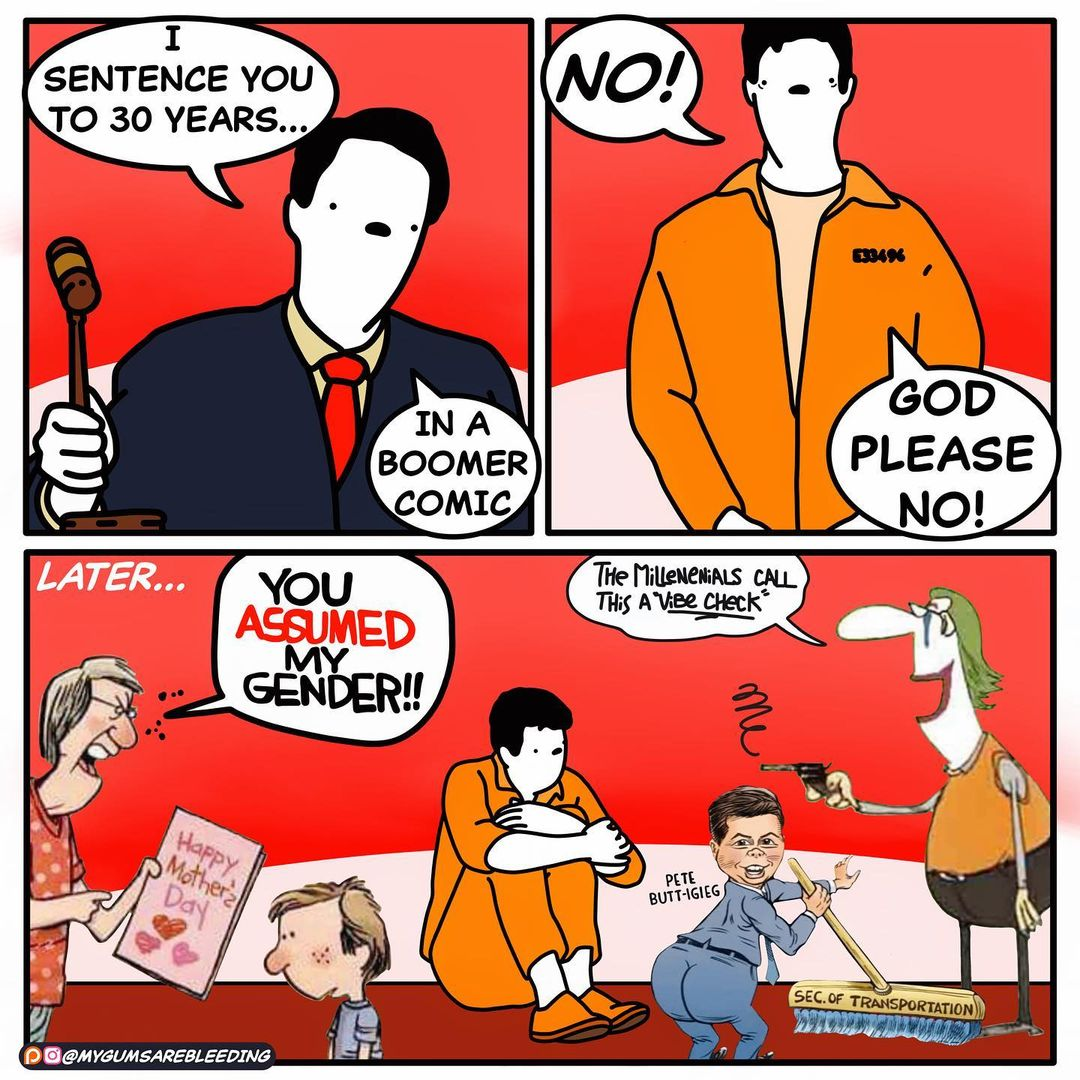 #10. Will make you feel better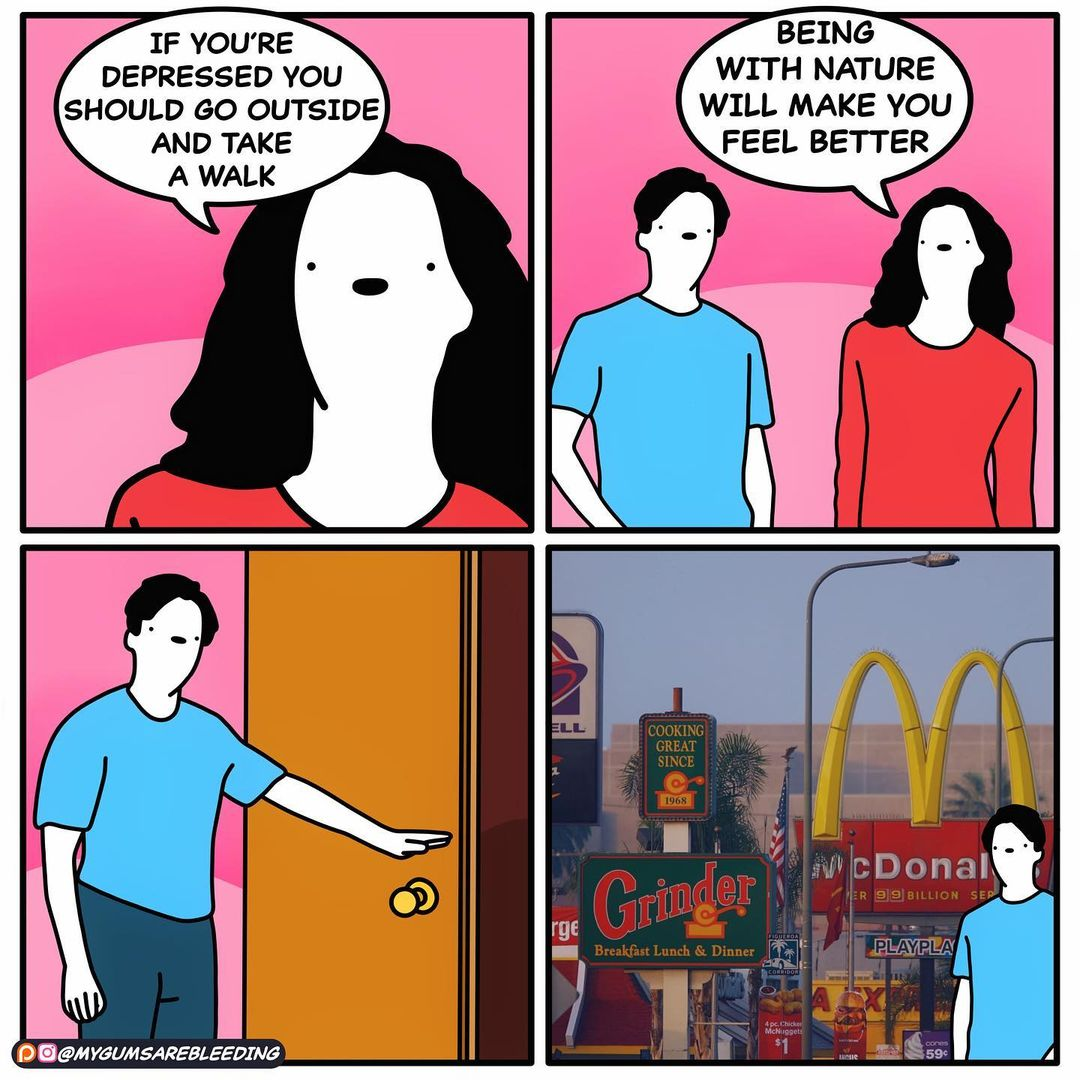 #11. Which one is Mr. Smith?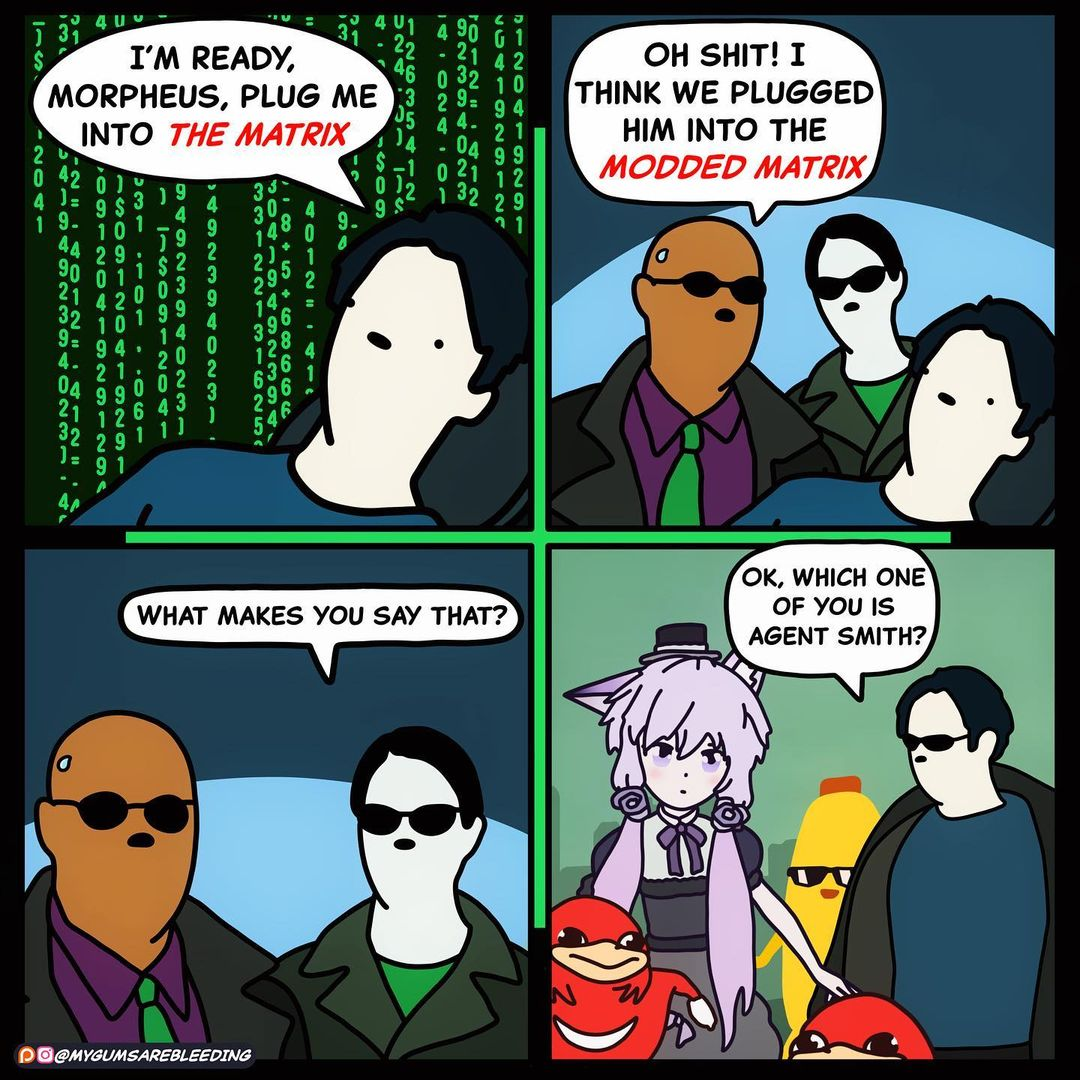 #12. Empaths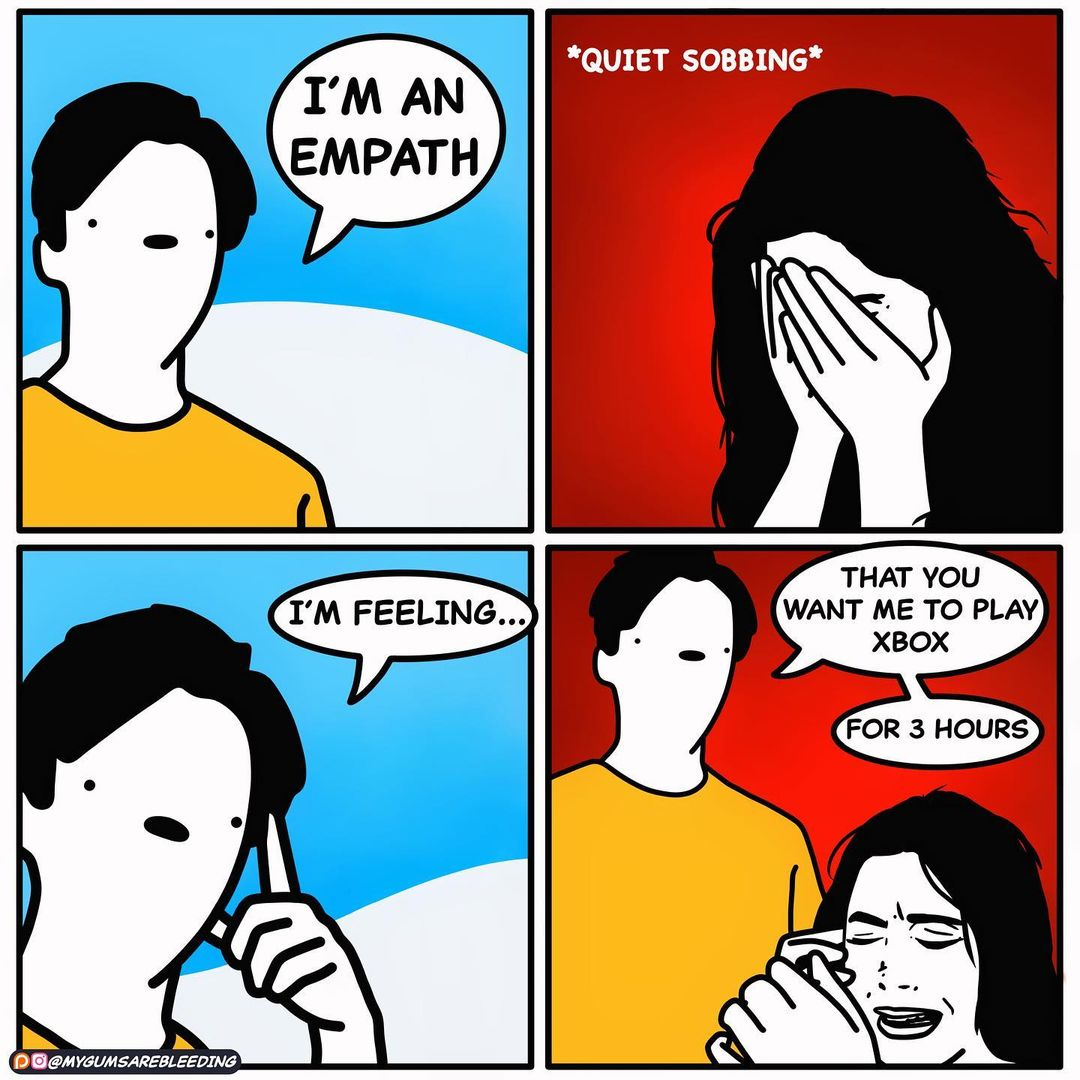 #13. The spell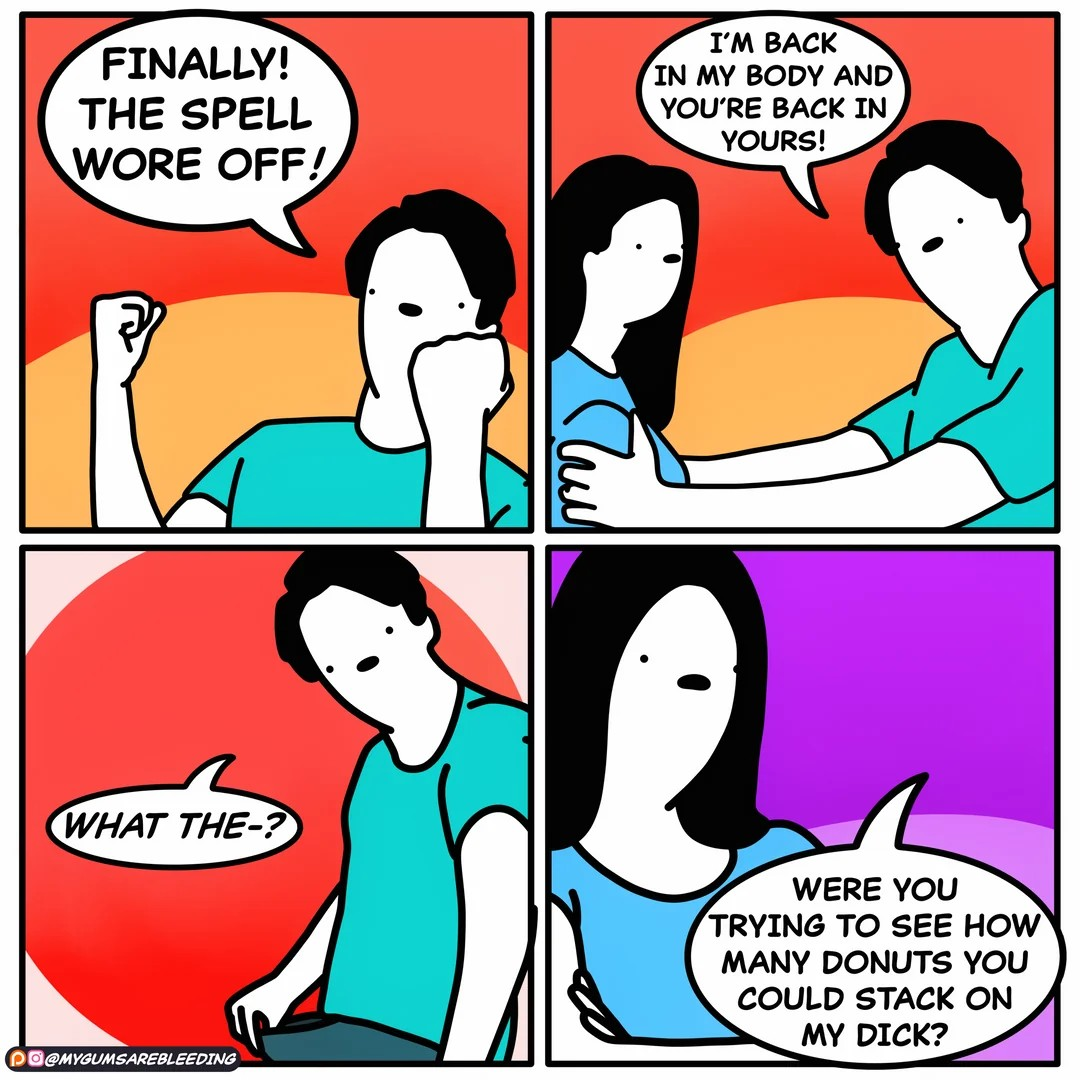 #14. Doing the dishes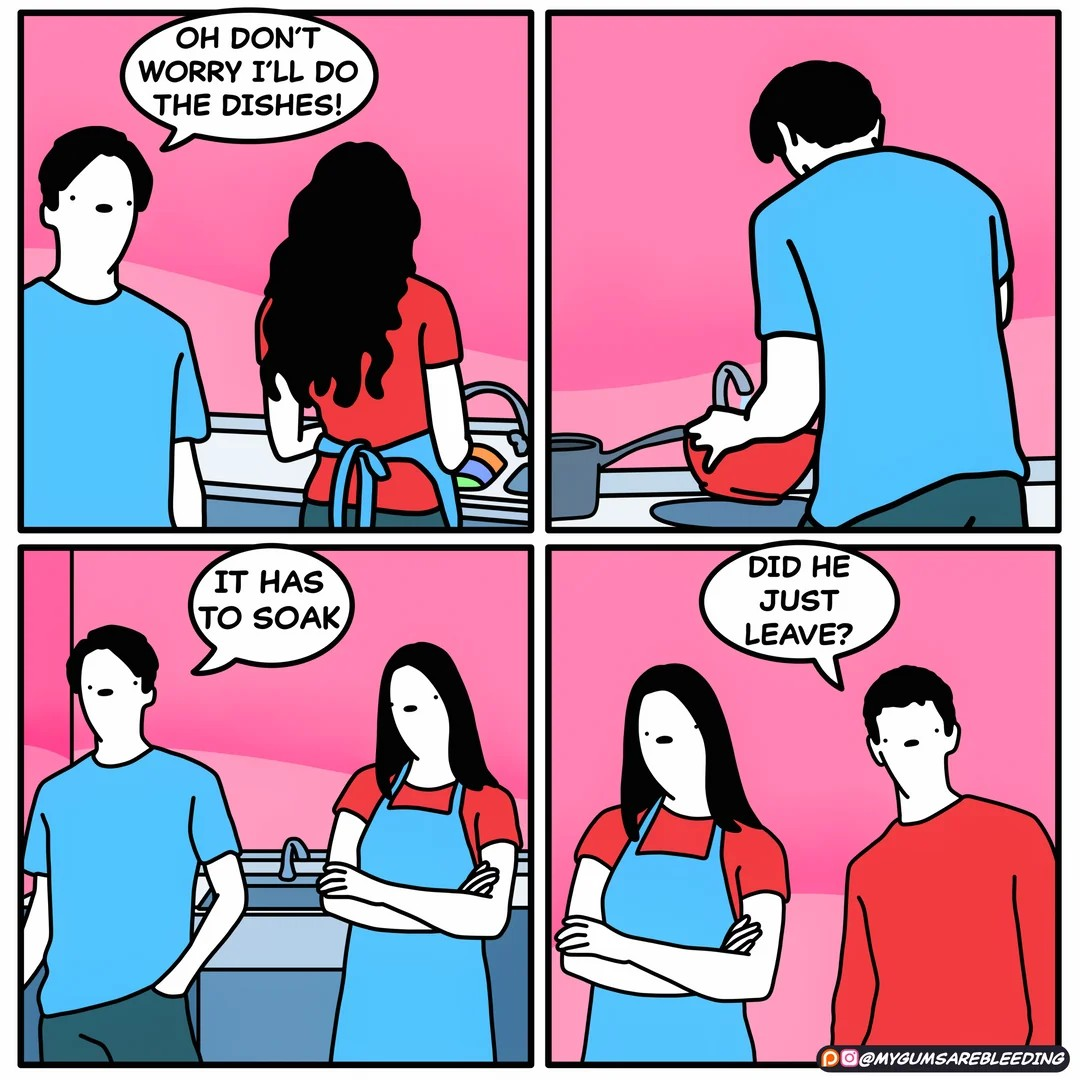 #15. Gasoline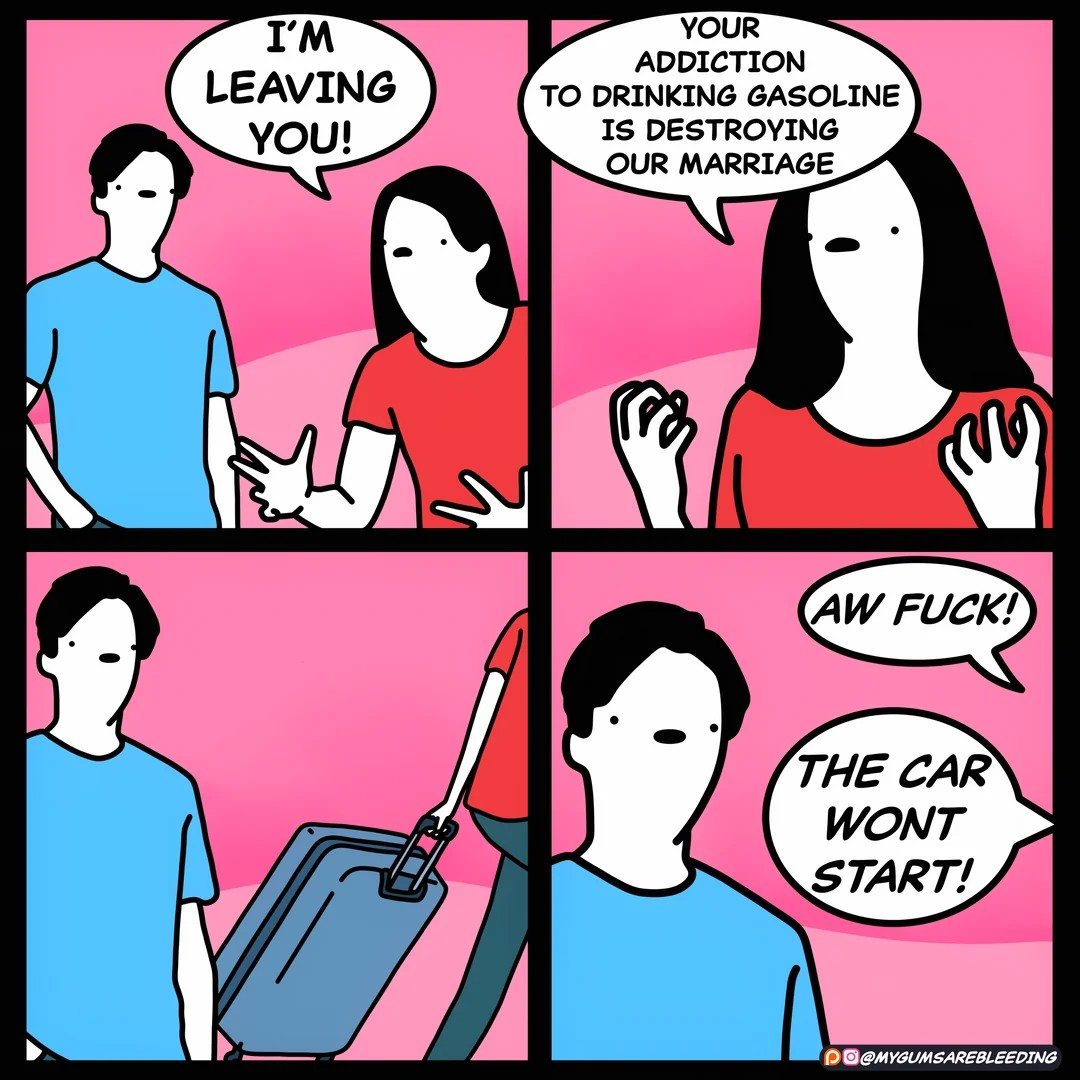 #16. Positive male role models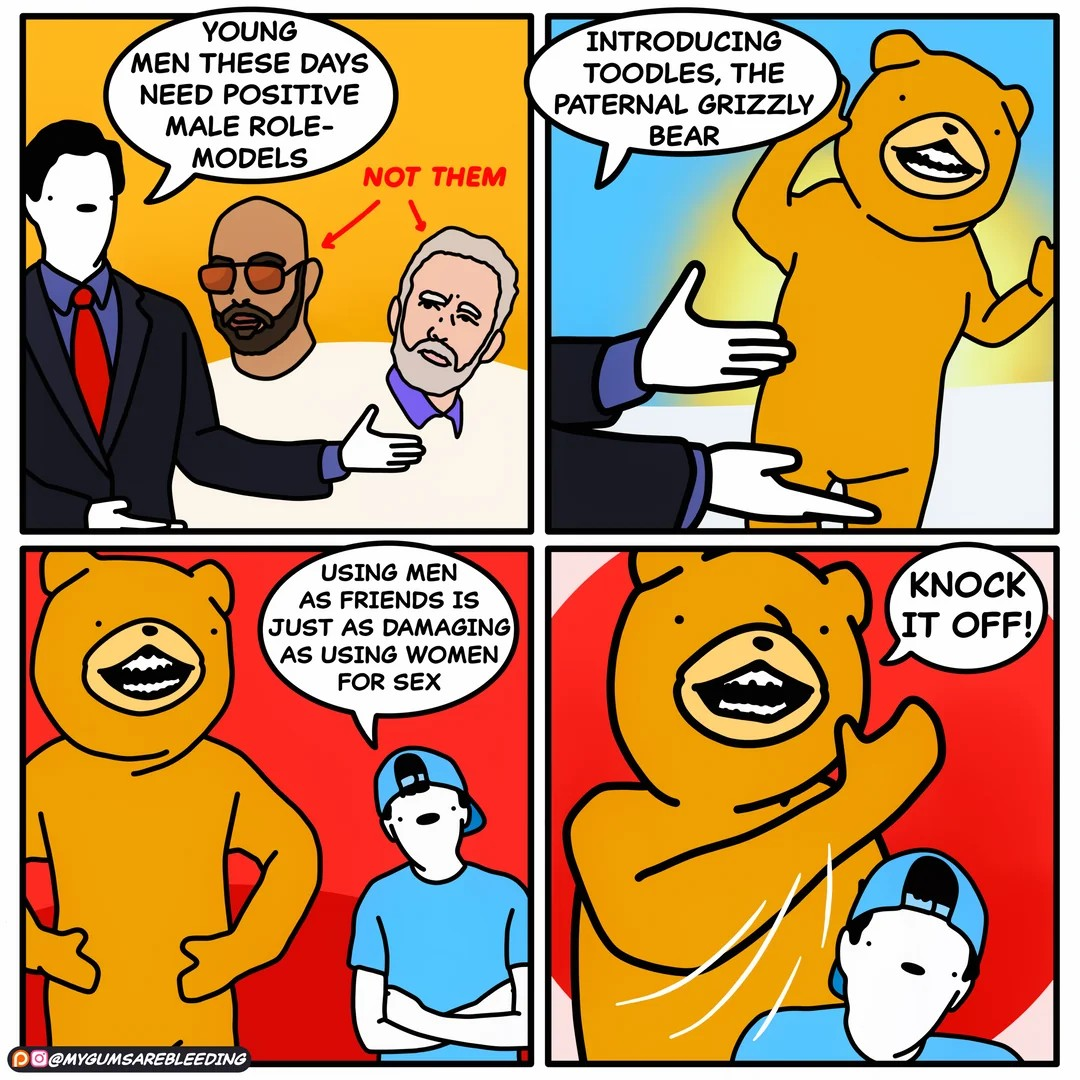 #17. The real loss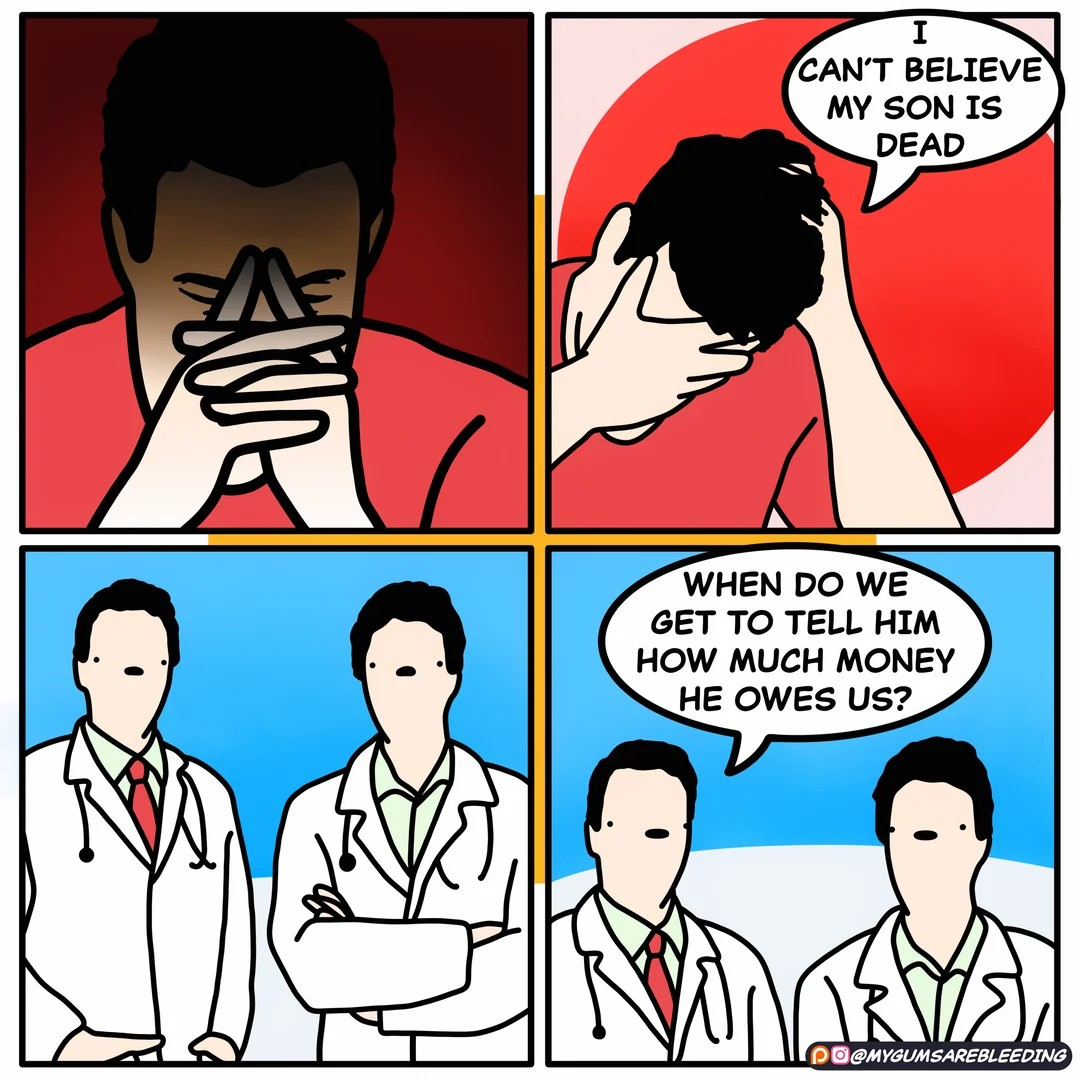 #18. It's a boy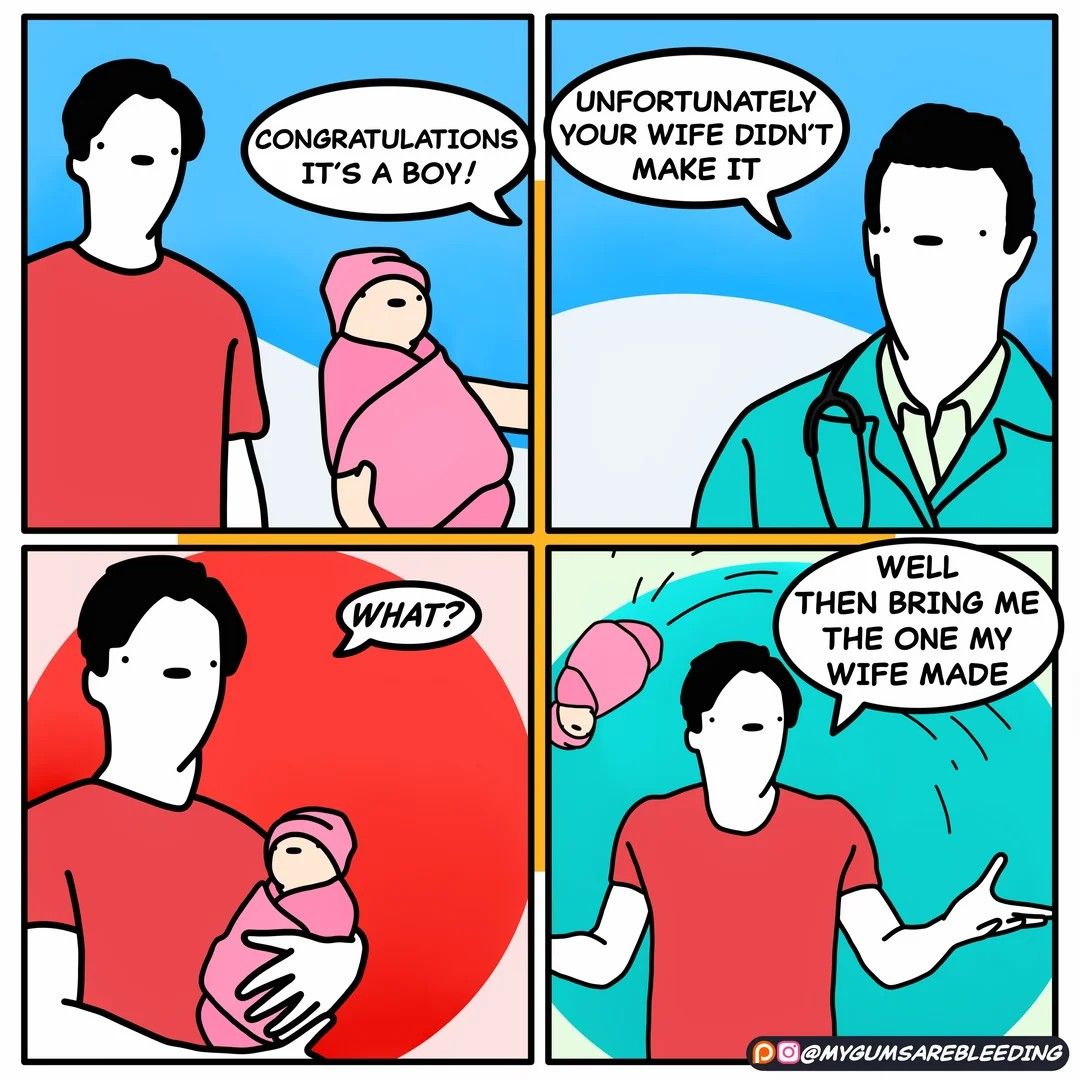 #19. Therapist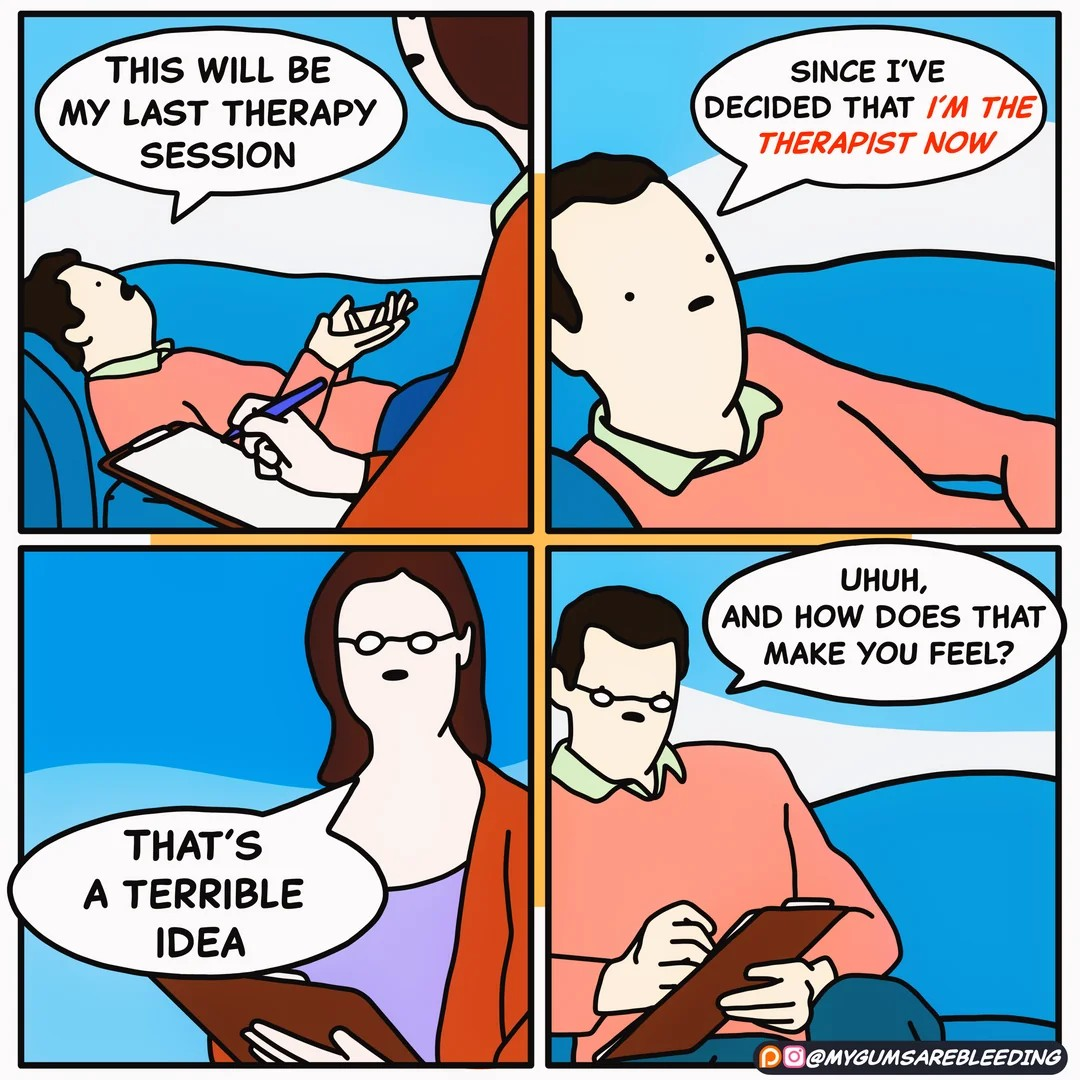 #20. Best comic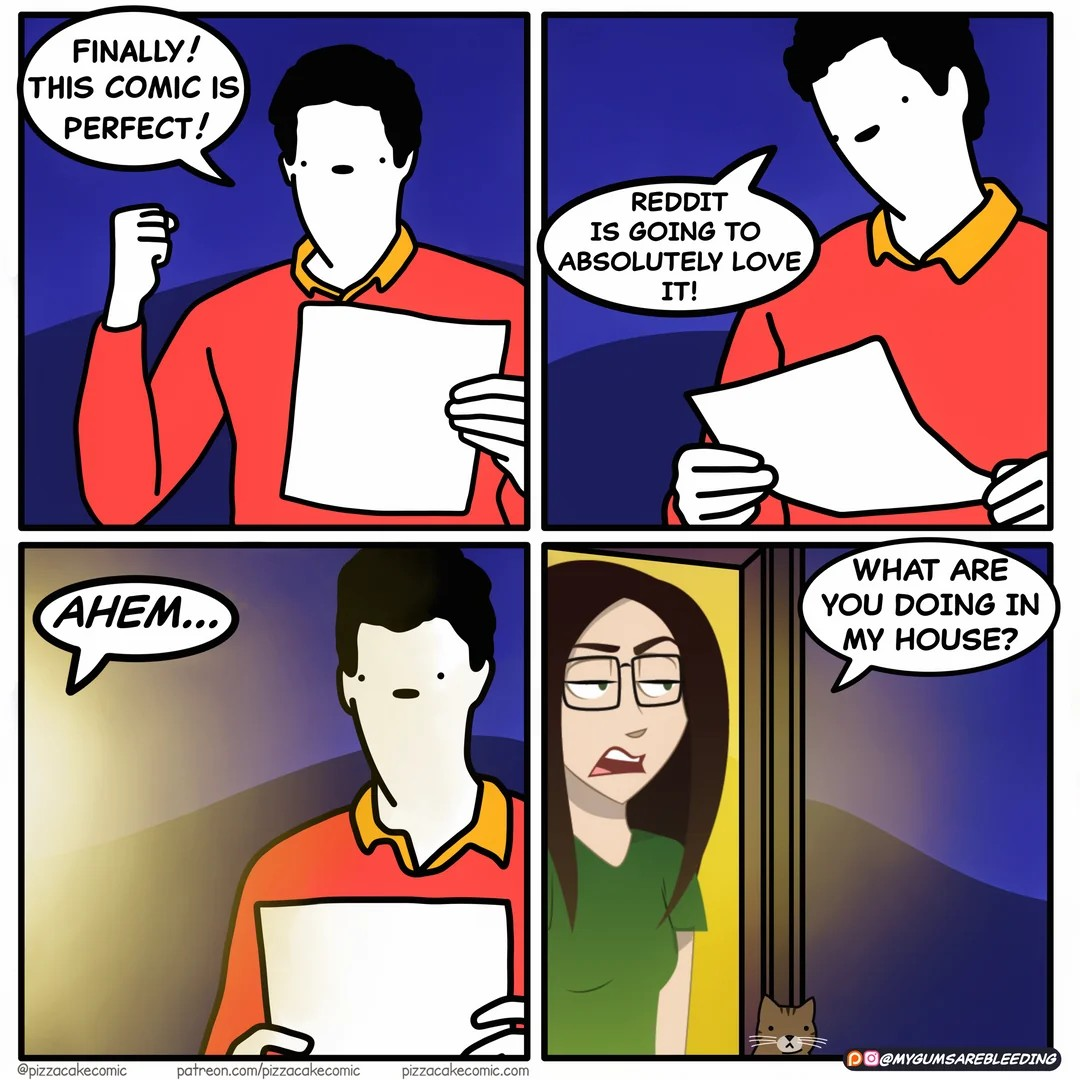 #21. Time travel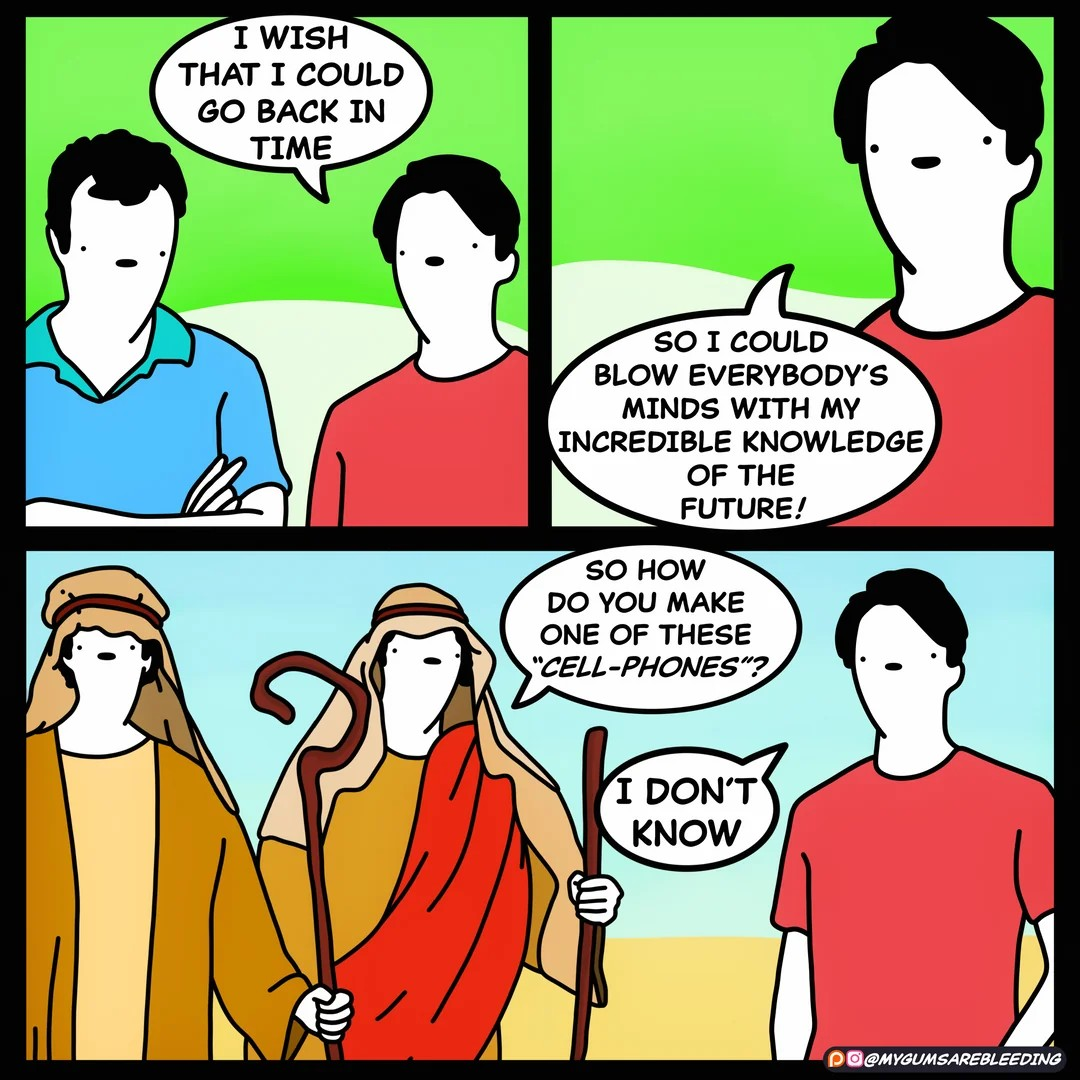 #22. Amateur Archeology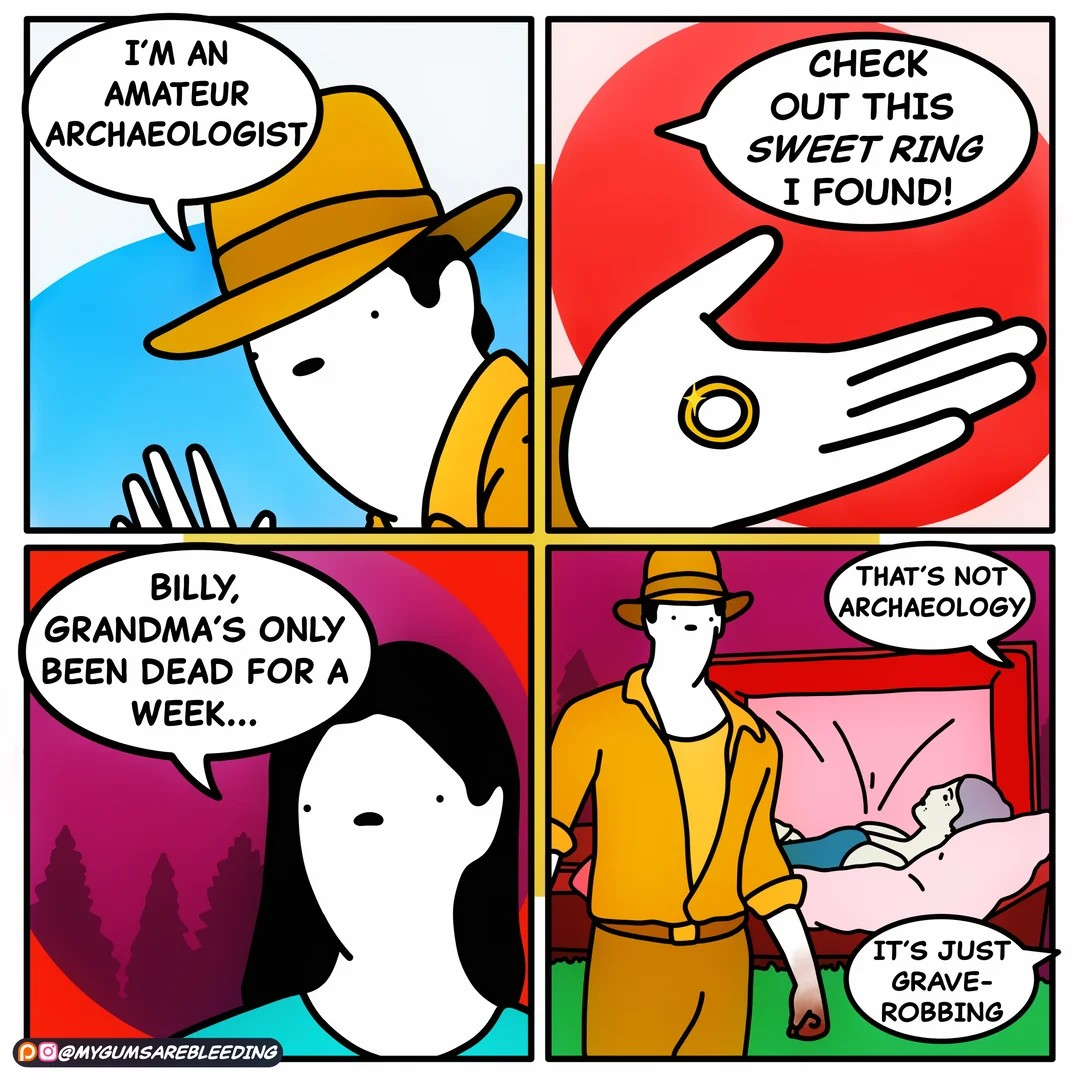 #23. Mom's favorite holiday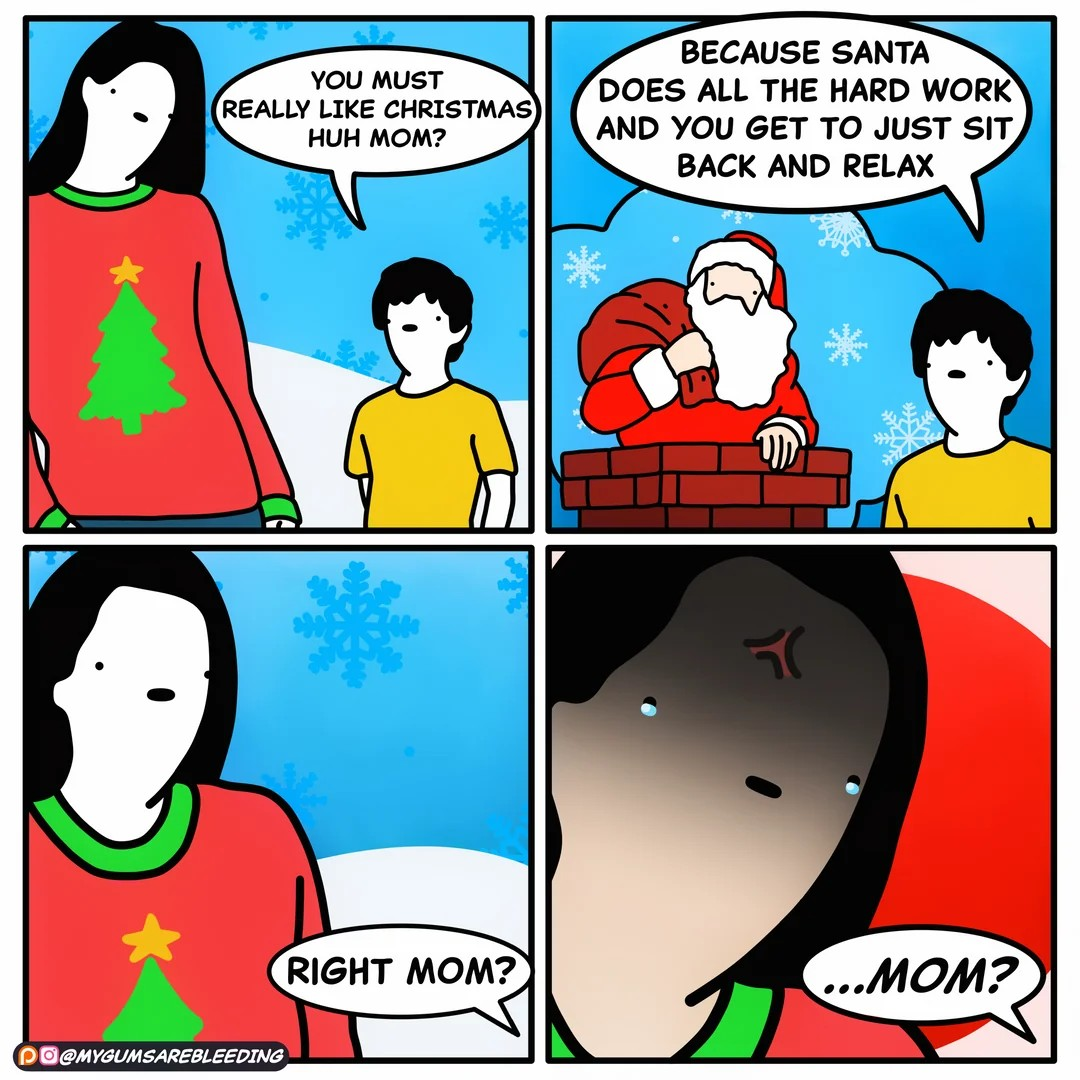 #24. The real treasure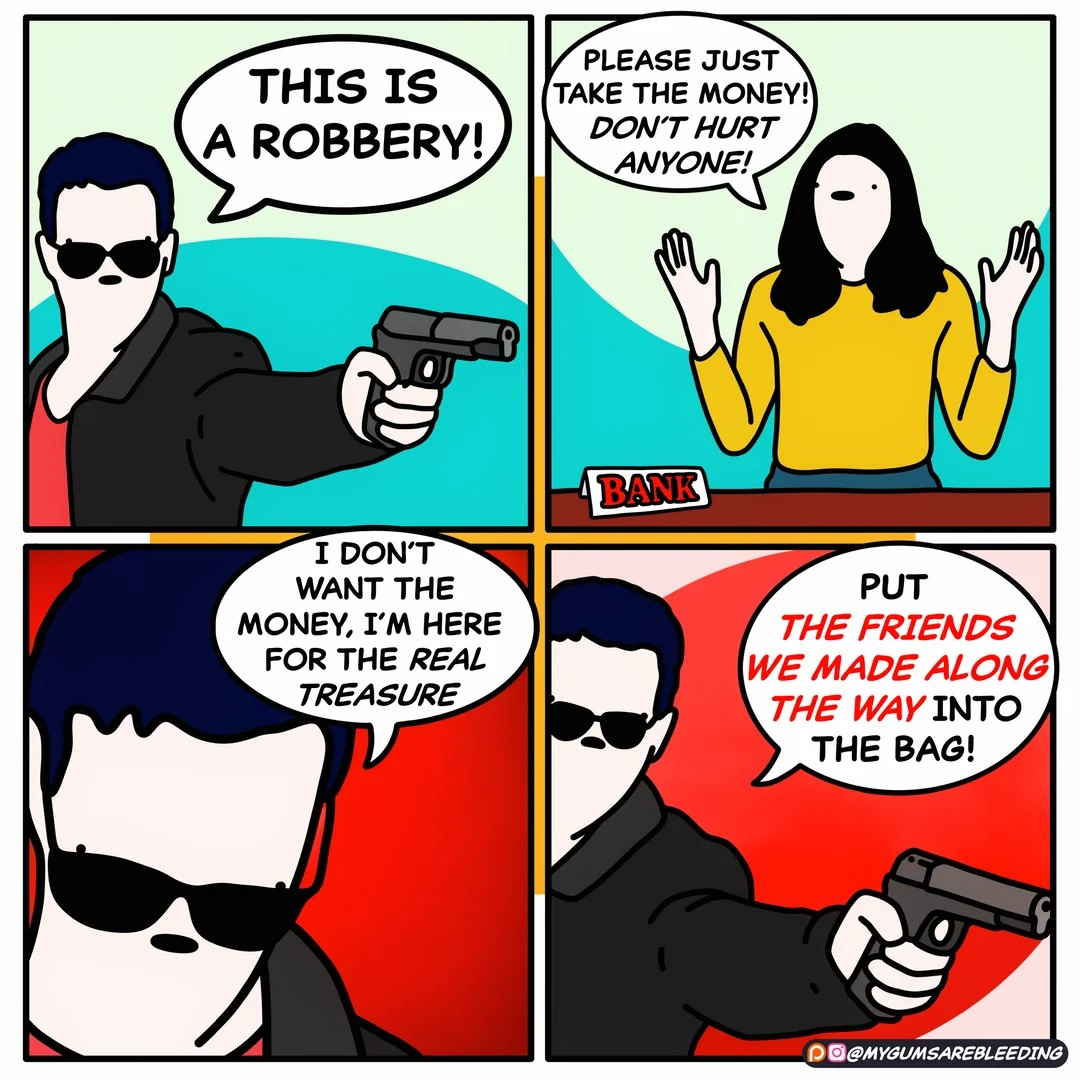 #25. Superman!