"Cats Cafe" is a webcomic created by Matt Tarpley that follows the daily adventures of a group of cats who run a cozy little cafe. The comic explores themes of friendship, community, and the joy of good food and coffee. The main characters of the comic are three cats who work at the cafe: Mocha, the friendly and hard-working barista; Chai, the curious and adventurous chef; and Macchiato, the laid-back and wise-cracking owner of the cafe. These new comics will surely make your day better.
Other recurring characters include regular customers like Cappuccino, a grumpy old cat who loves nothing more than a good cup of coffee, and Americano, a sleek and sophisticated cat who always orders the fanciest drinks on the menu. The comic features a mix of slice-of-life stories and fantastical adventures, often involving the cats exploring the magical world that lies just beyond the walls of their cafe. While the cats go about their daily routines, they also have the occasional encounter with magical creatures, from talking birds to mischievous imps.
Along the way, they encounter all sorts of interesting characters, from talking birds to mischievous imps, and learn valuable lessons about life, love, and the importance of community. "Cats Cafe" has gained a loyal following of 352,000 followers since it first began in 2016, thanks to its charming characters, heartwarming stories, and delightful artwork. The comic can be read online for free at the official Cats Cafe website, as well as on various social media platforms. You can check out his recent 20 illustrations in the next section. I hope everyone will enjoy these comics. Have a great day!
Credit: Cats Cafe Comics
For more info: Instagram | Facebook | Website
#1. A thoughtful customer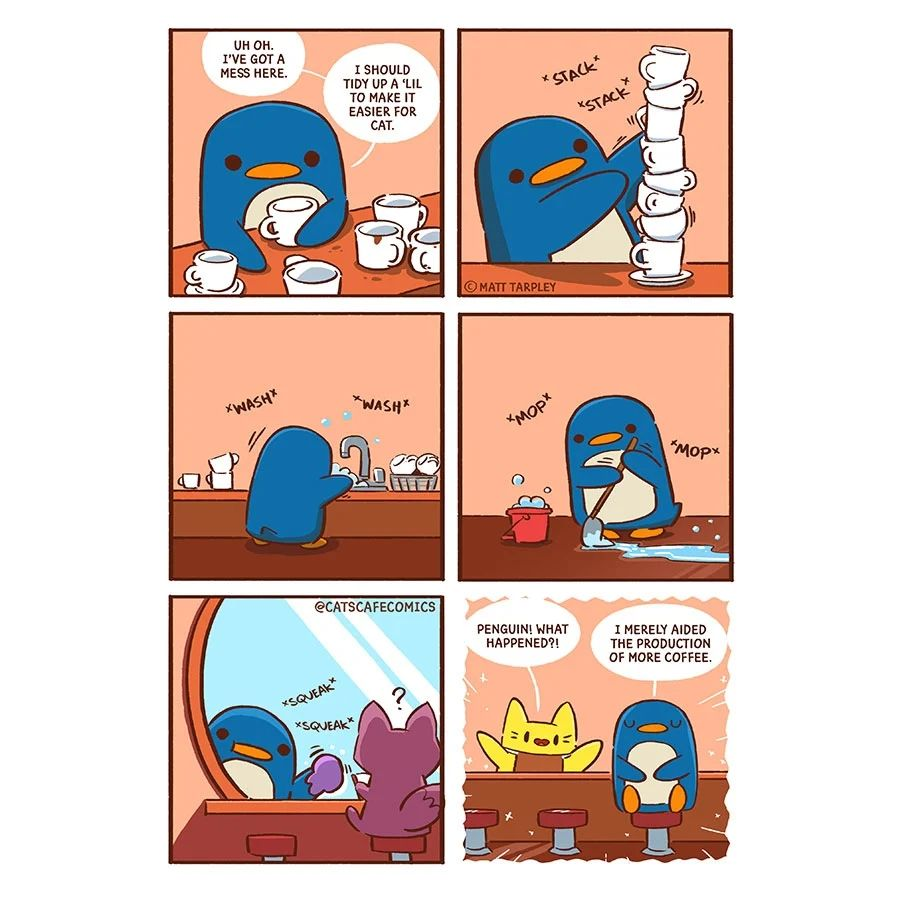 #2. Cultivate joy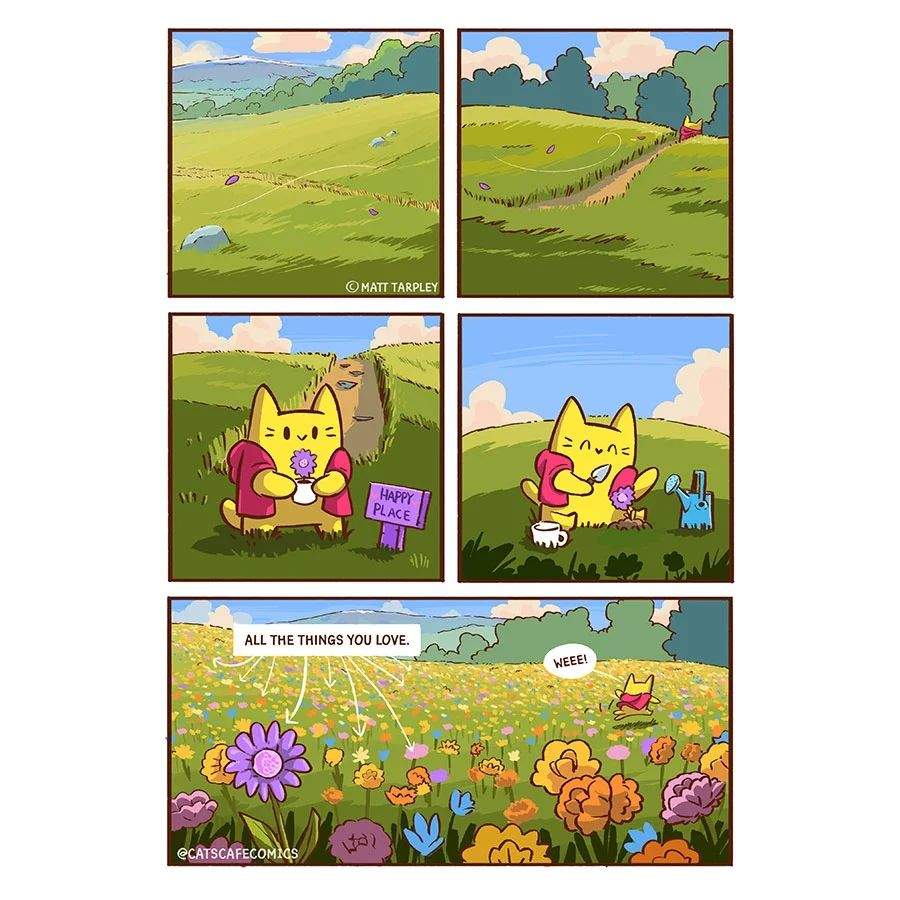 #3. Stream of consciousness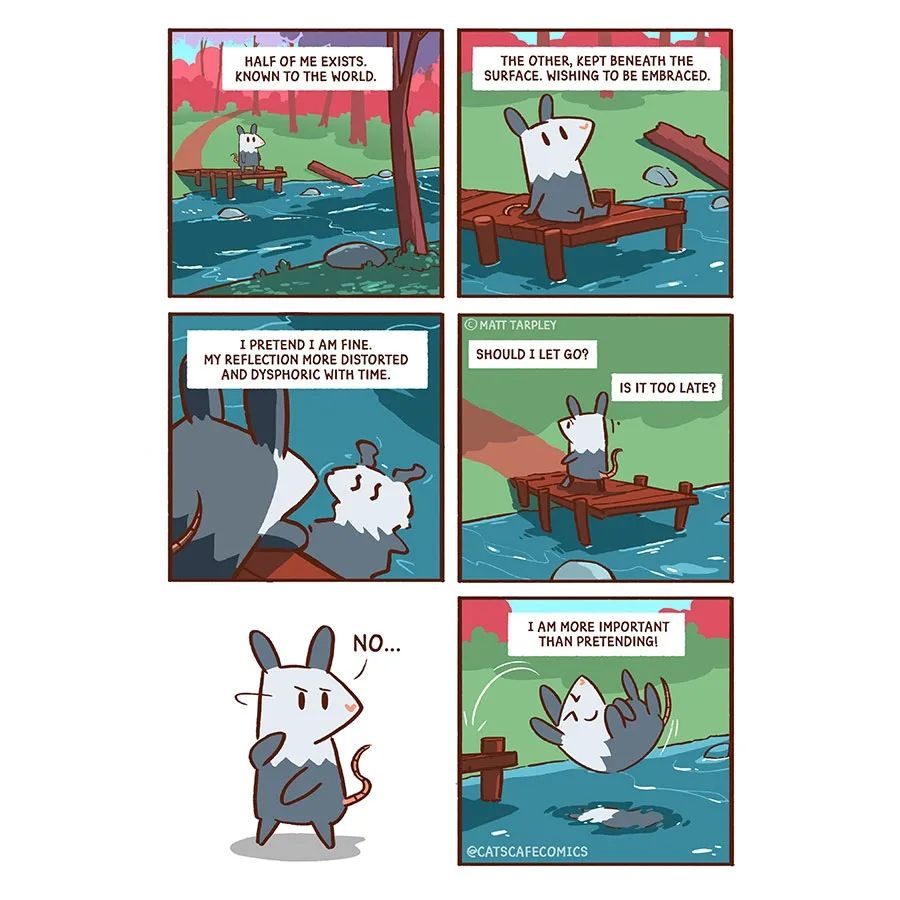 #4. Perfectly comfy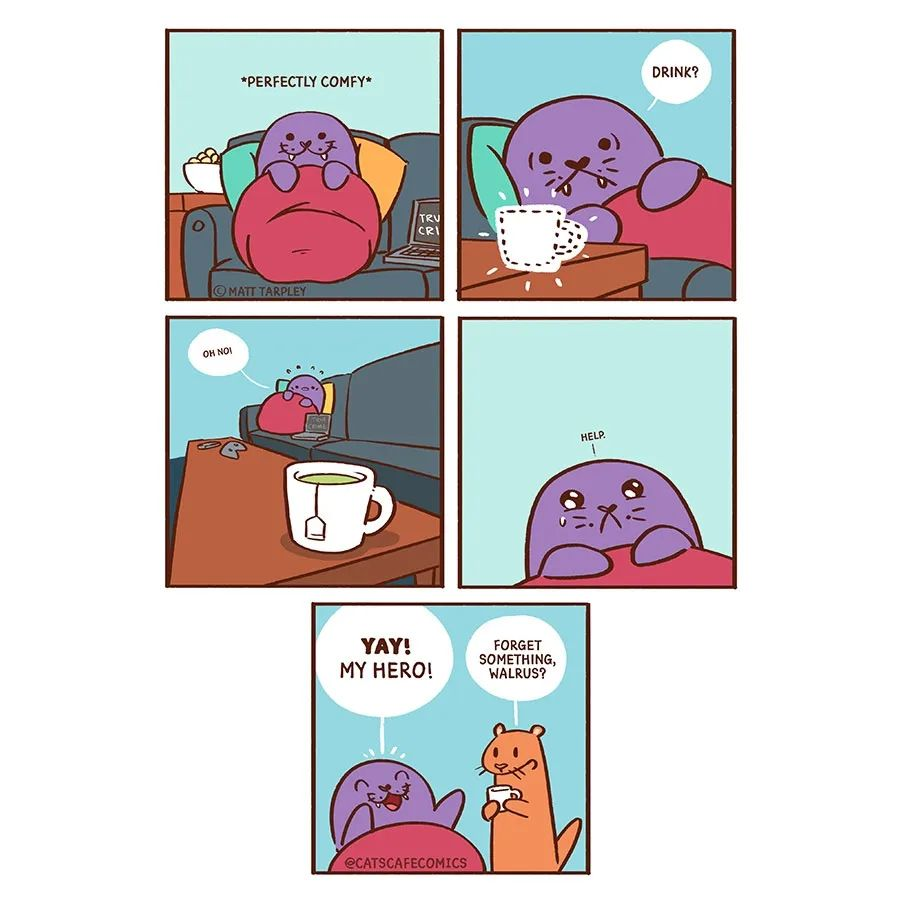 #5. Waves of life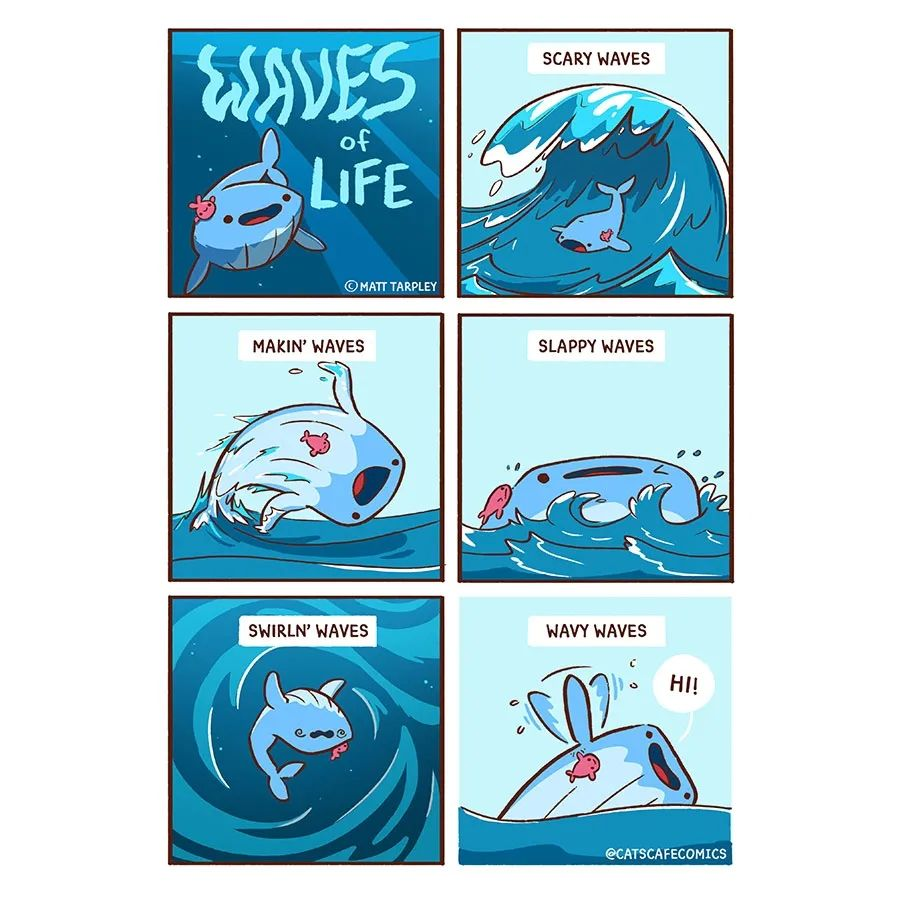 #6. Zoning out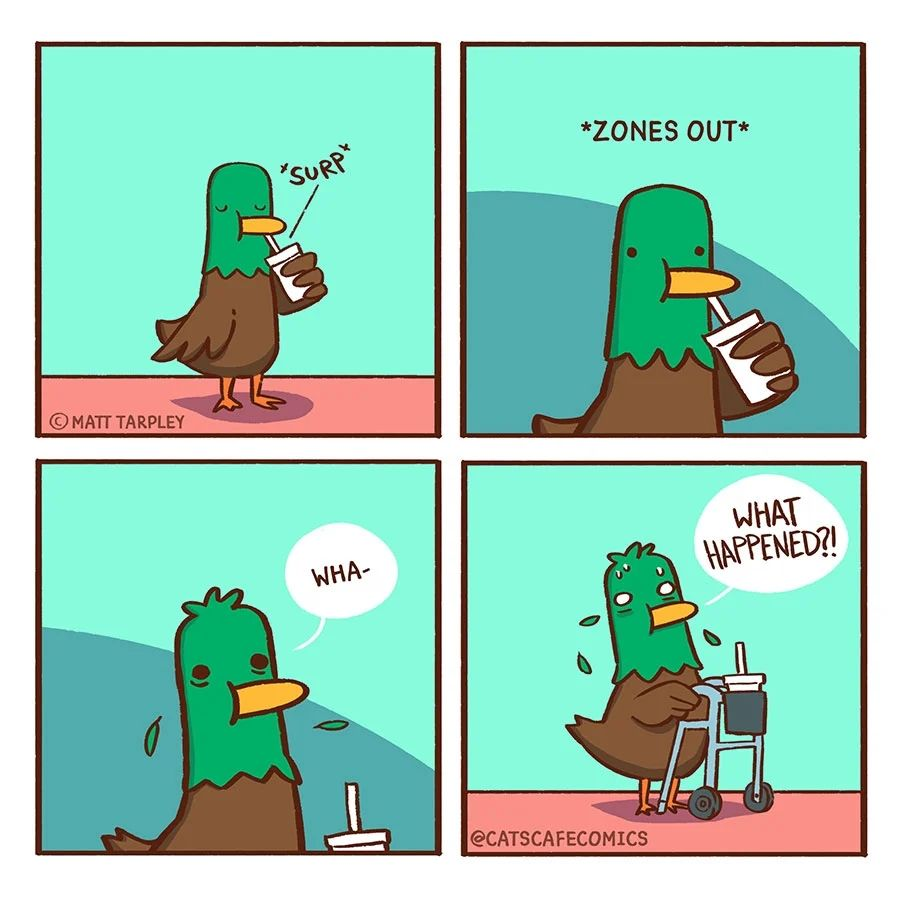 #7. Cat's intrusive thought!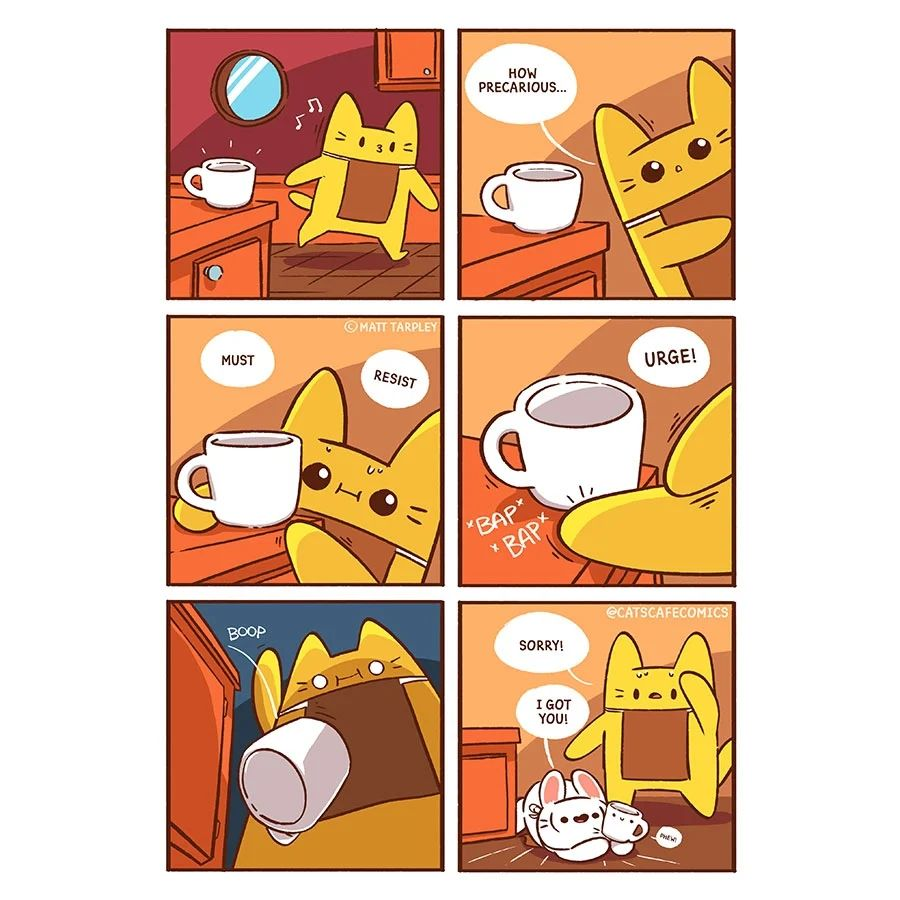 #8. Cat pillar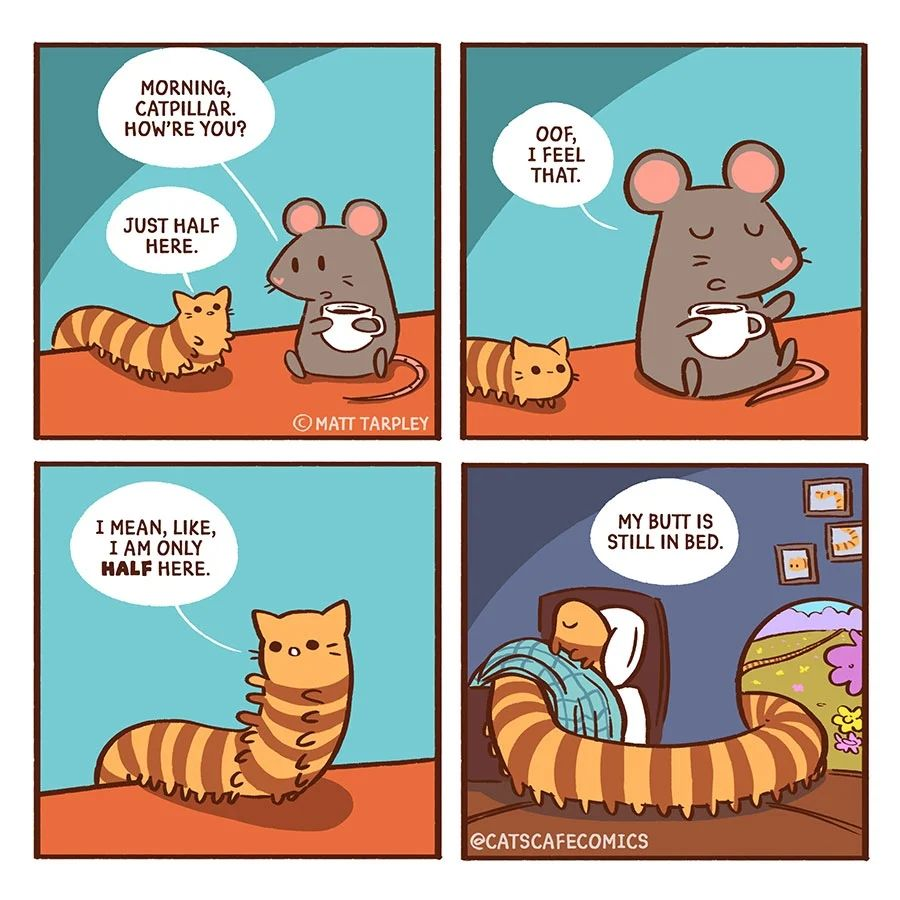 #9. Cozy dance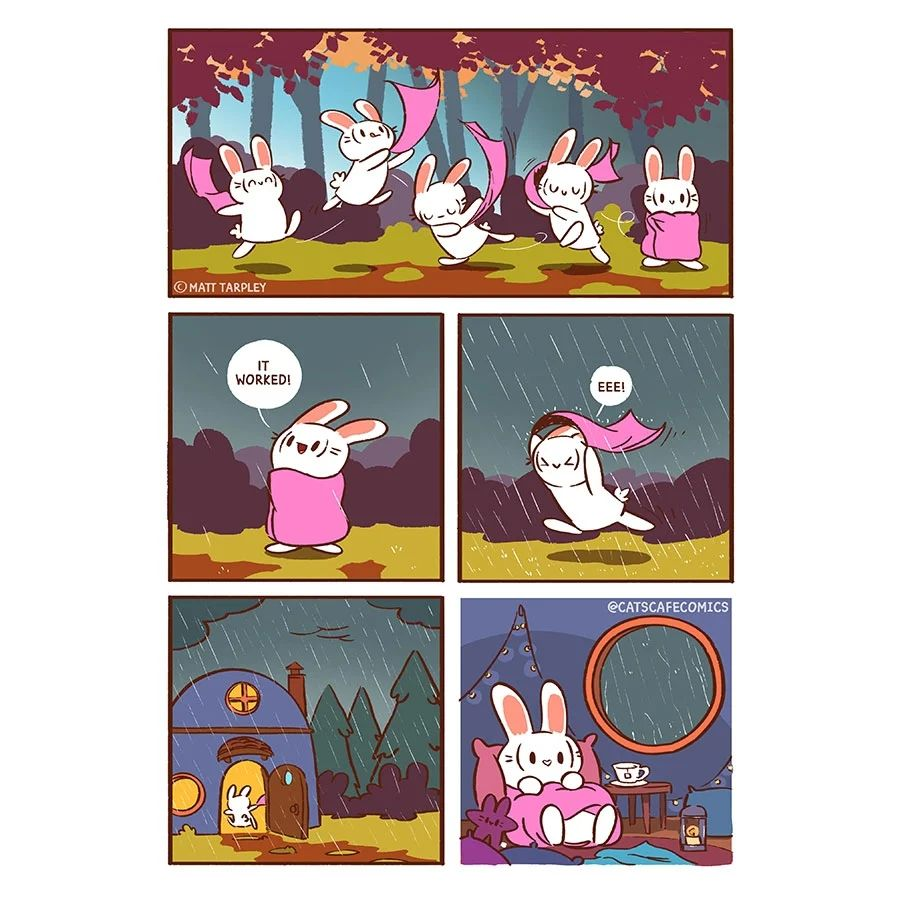 #10. Important stuff!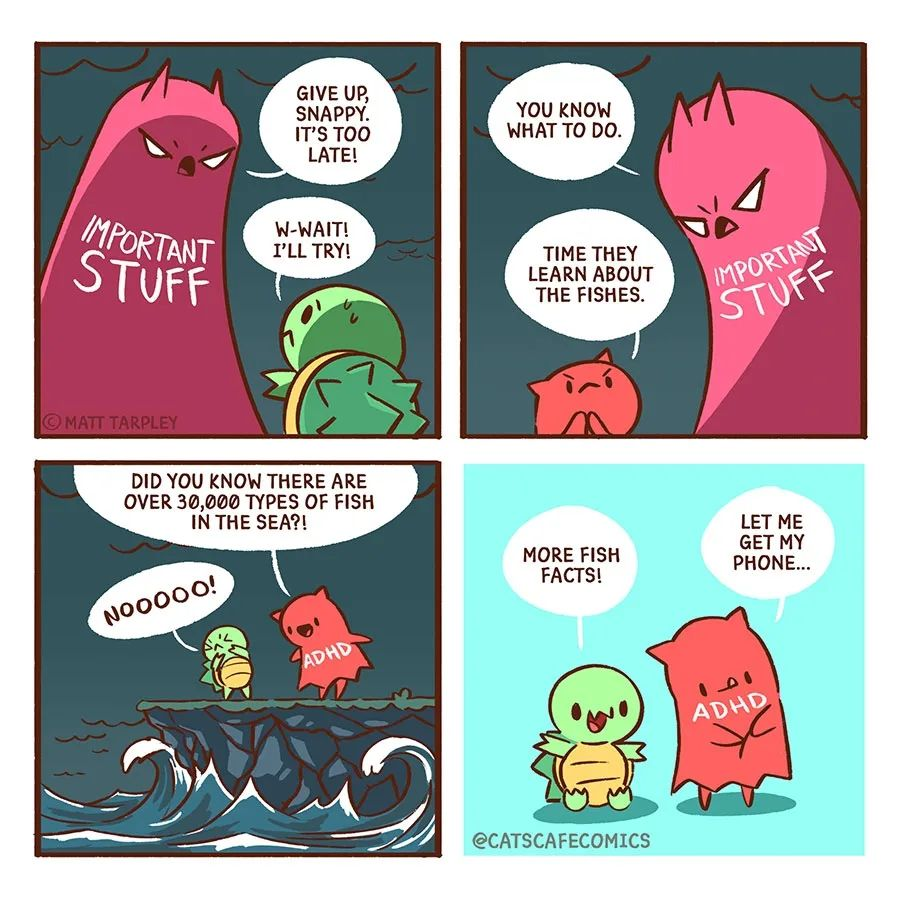 #11. Crazy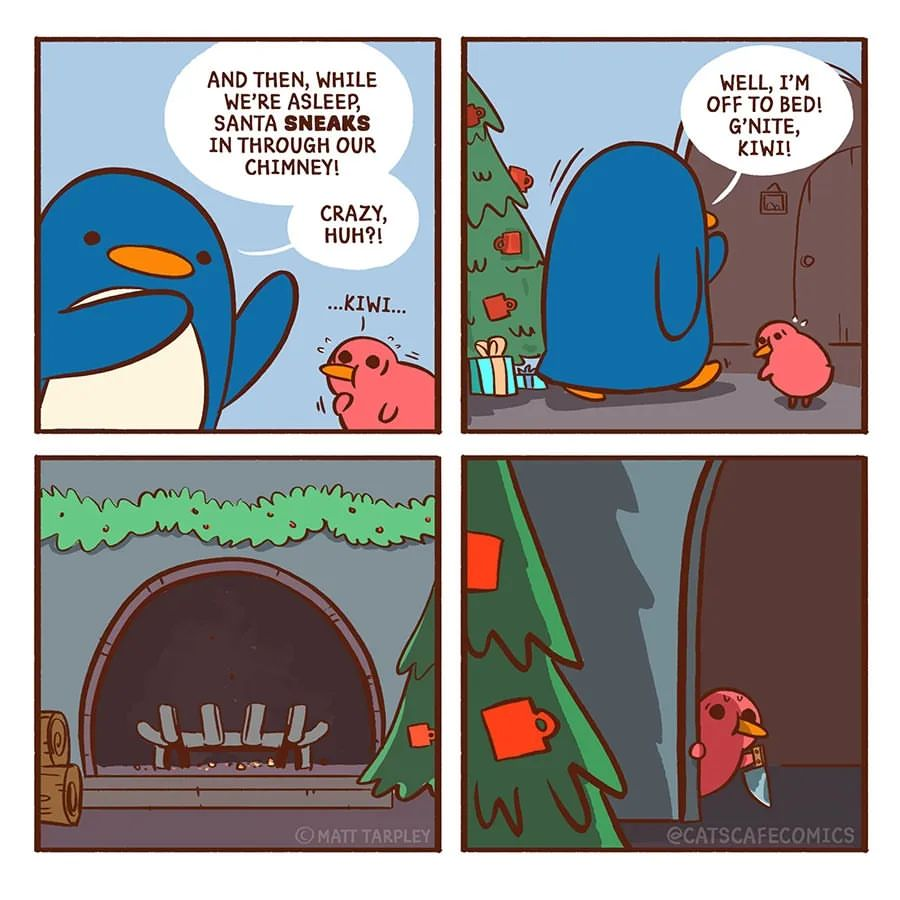 #12. How to deal with bad weather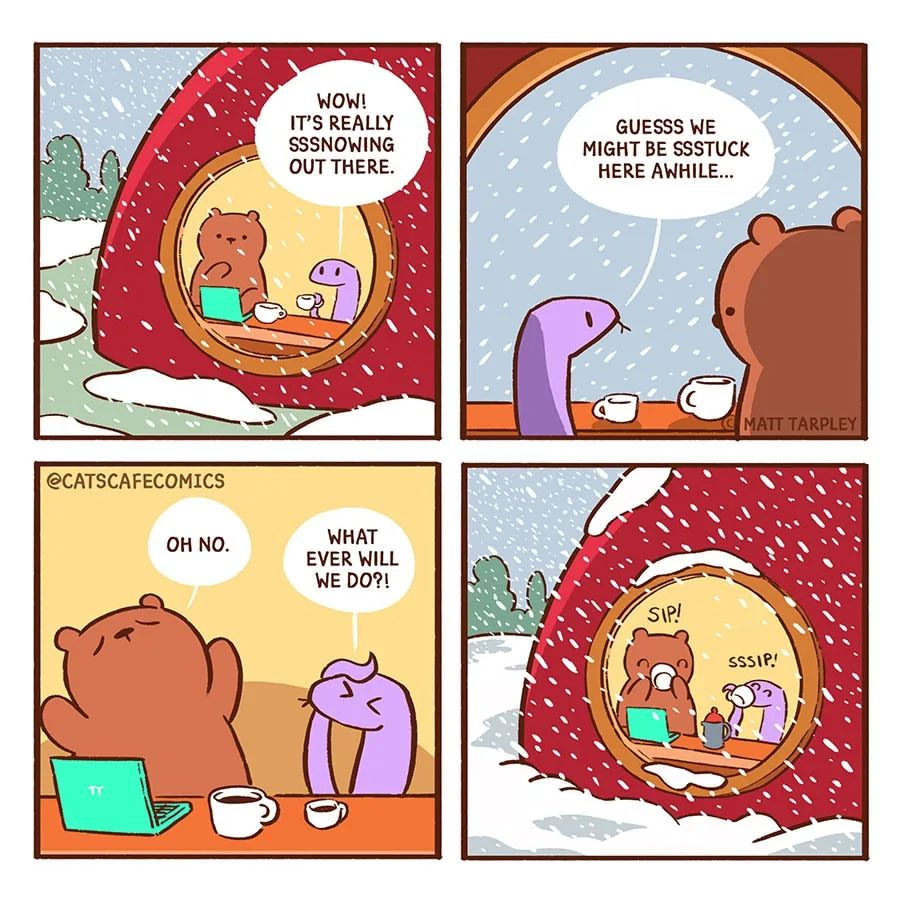 #13. Friends giving with cat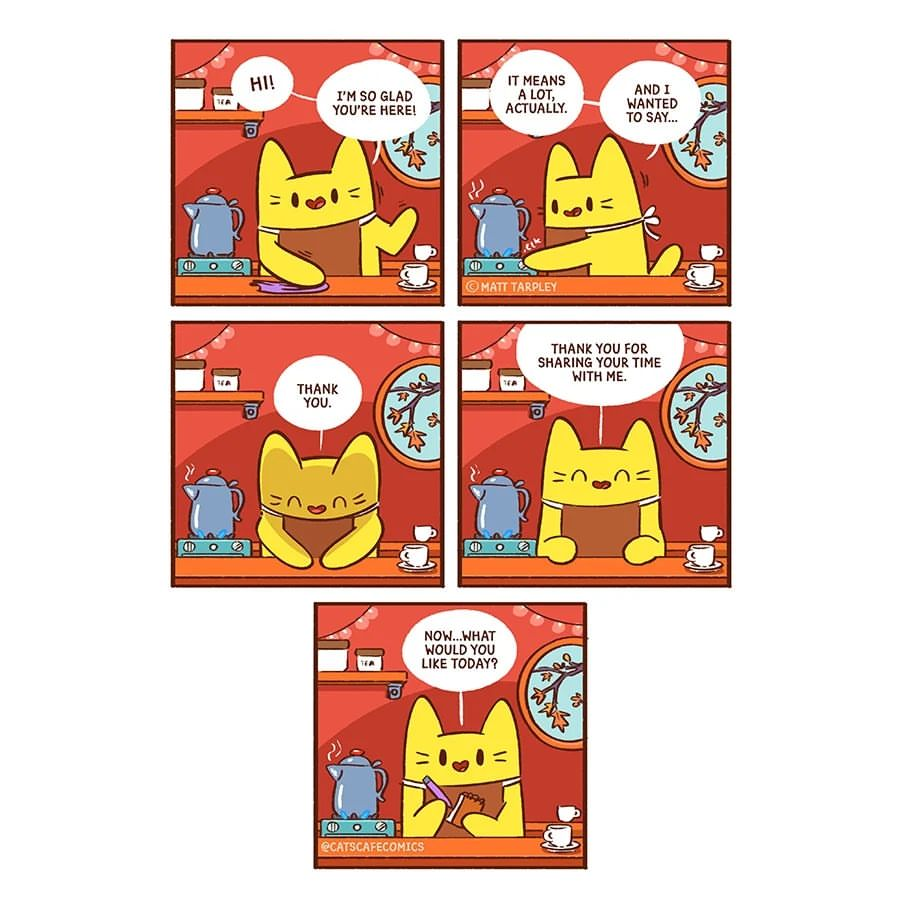 #14. It's hard time of the year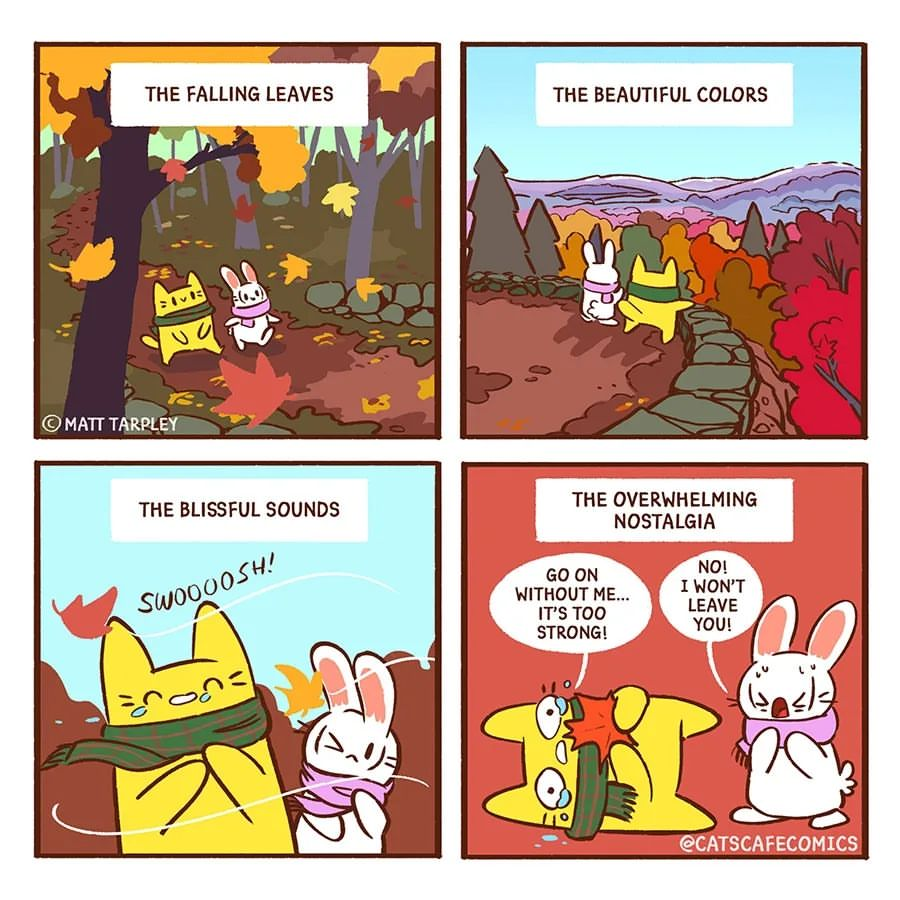 #15. Spooky season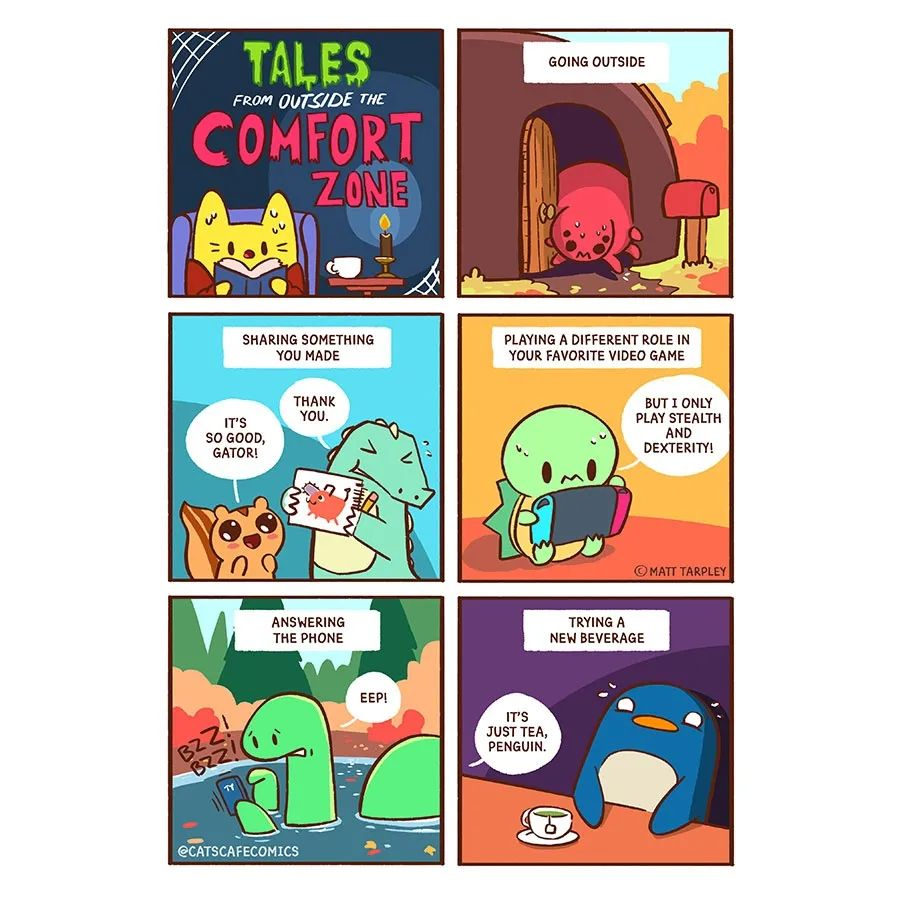 #16. In case of emergency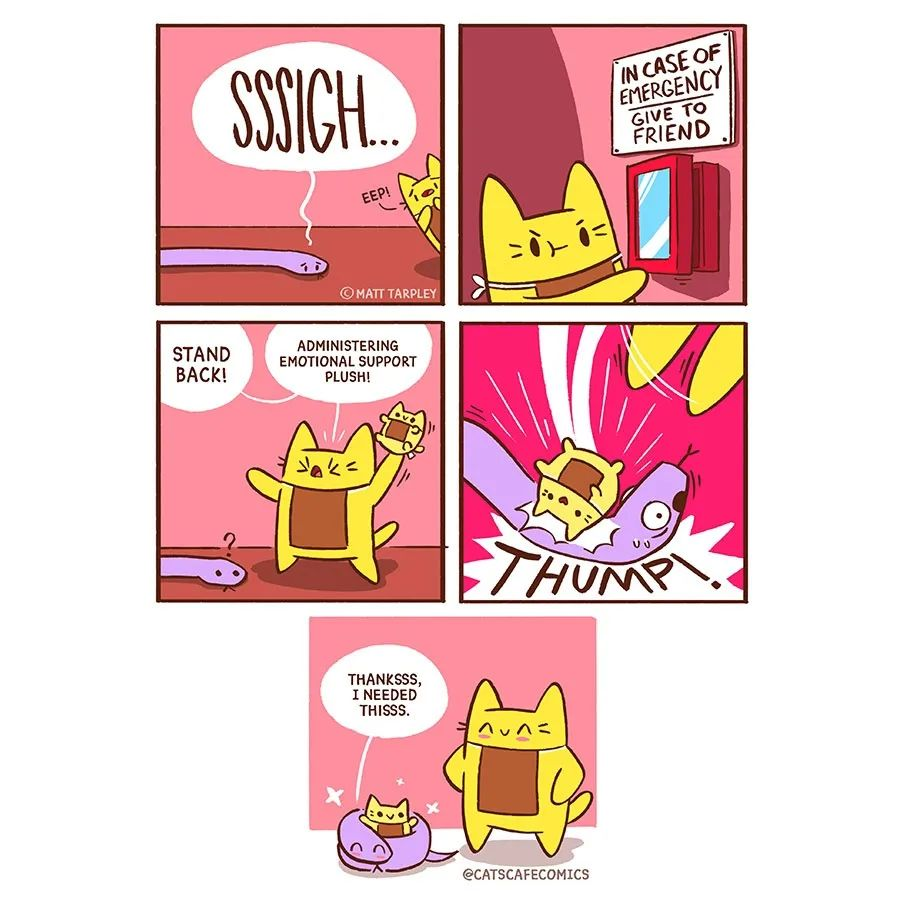 #17. Making progress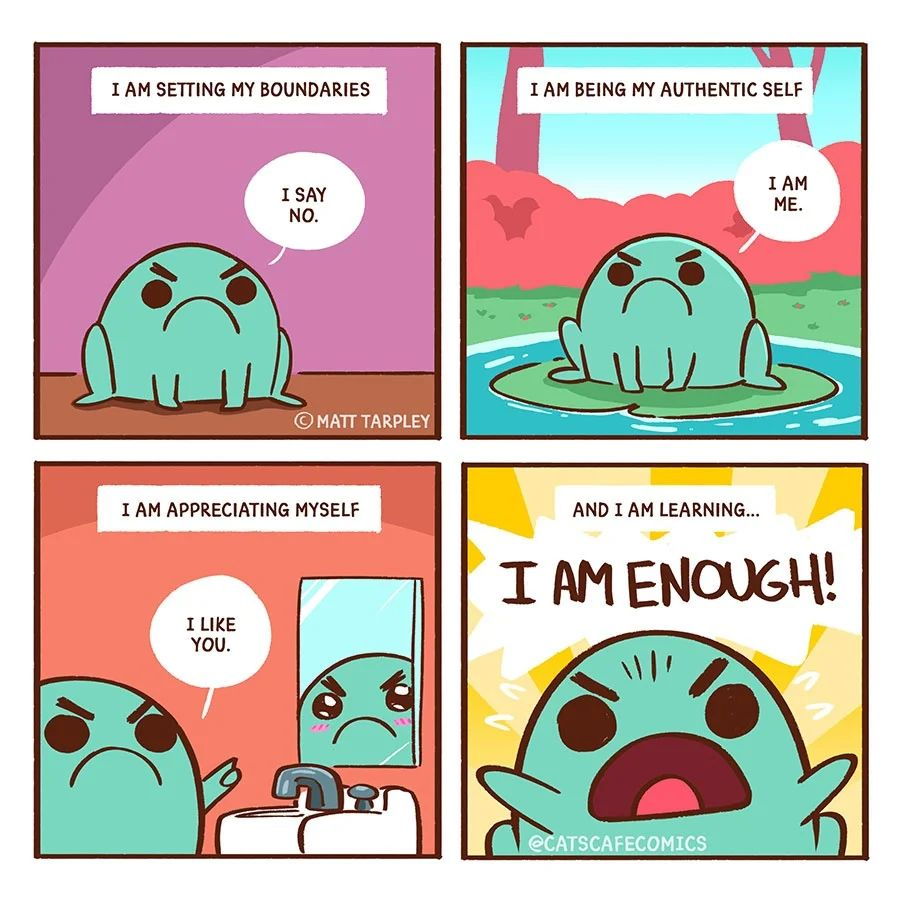 #18. The soothing seas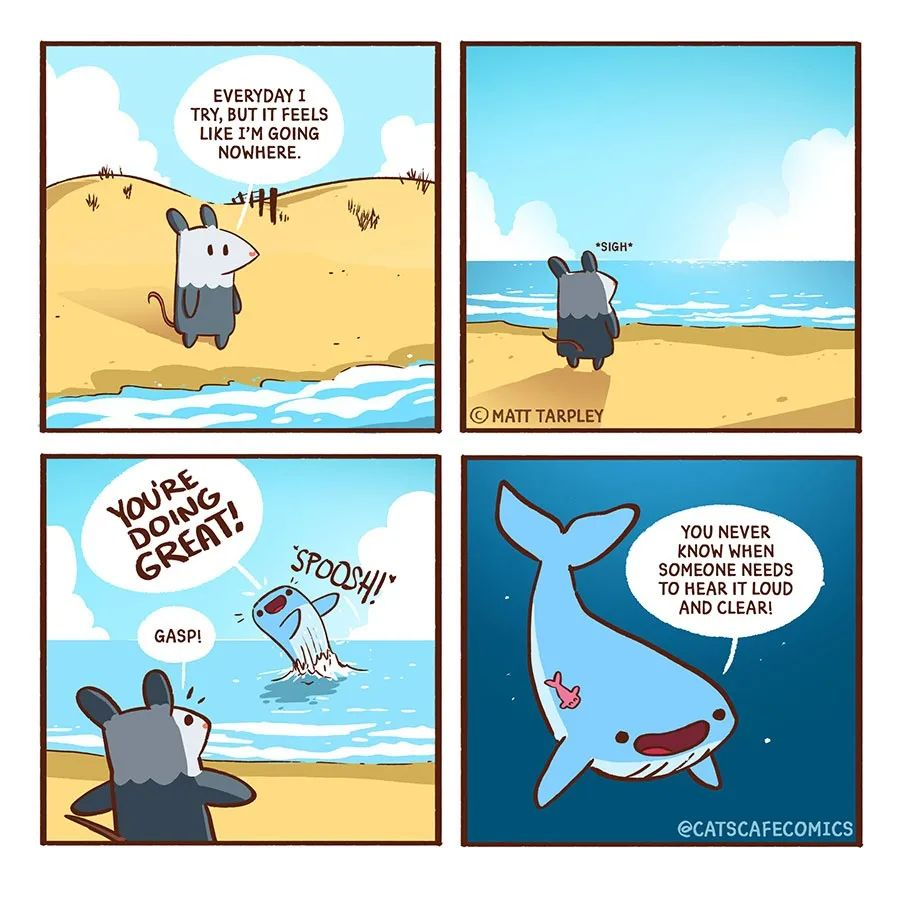 #19. Sorry!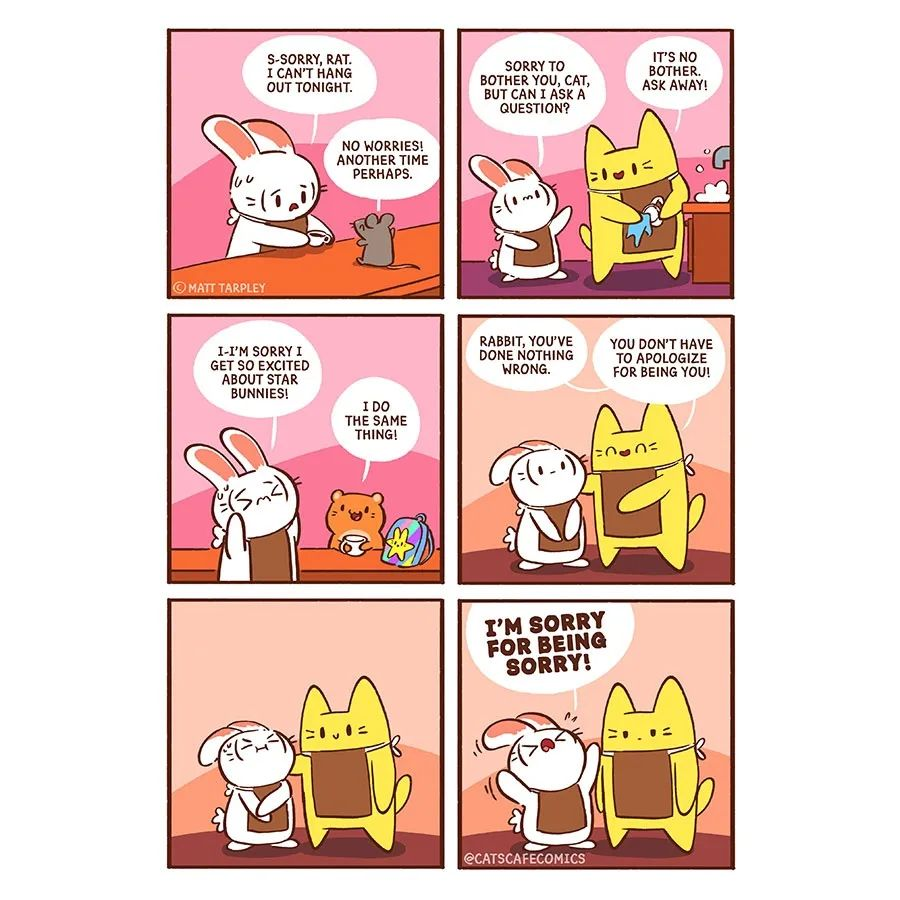 #20. Treasures