'Bear' has been added to volunteers and rescuers in Australia in the Koala rescue mission.
Bear is a dog capable of detecting koalas not only through the smell of their feces but also through the smell of their fur and once they perceive the smell they feel very still to indicate that there is a koala nearby. Although he has not managed to find any to date, his story is viral on Facebook.
The dog, of the Border Collie breed, is trained to detect, search and rescue koalas and belongs to the International Fund for Animal Welfare of Australia (IFAW) and is in charge of the best trainers
Since last week it has been deployed to the Noosa forest, in the Queensland region, one of the most affected areas where forests are totally burned by forest fires, where 'Bear', wearing protective socks, has had to walk in the middle of high temperatures and strong odors hoping to find sick, injured and/or orphaned koalas.
The bear was not always a rescue dog, on the contrary, he was abandoned by his owners when he was diagnosed with obsessive-compulsive disorder and the qualities that did not serve him to be a model pet made him a very useful dog.
It should be noted that Bear is not the only dog that has gone out in search of marsupials, there are many dogs that have come to the demolition of koalas in the forests of Australia, where forest fires have killed many of them.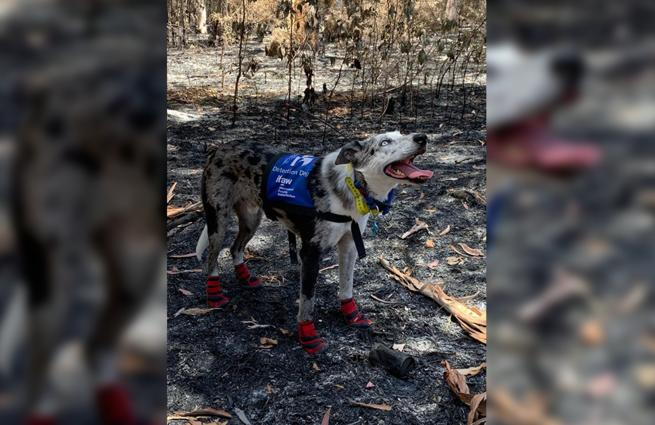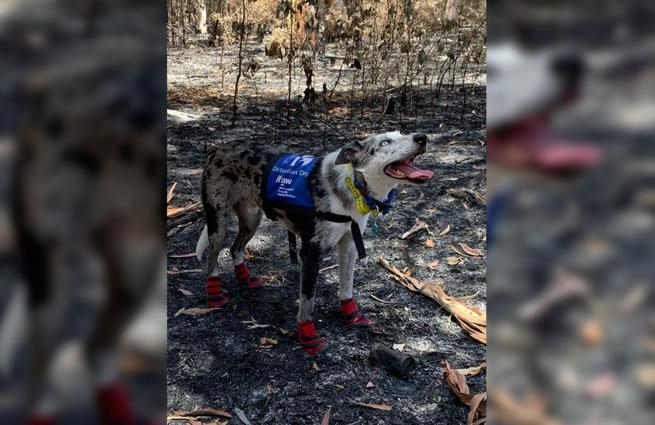 Please Share With Friends.