The young Lara Sanson has finished with a face full of points after the attack of her pet
Photo session with Kenai goes wrong", that is the title that the tweeter Lara Sanson has used to baptize a series of photographs that are being virtualized in Argentina. This young woman was posing smiling with her German shepherd when the animal got angry at a time and bit her face wildly. The consequences can be seen in the last image.
This girl from Tucumán, northwest of Argentina, wanted to immortalize with her pet. The summer stamp, in the house garden with pool in the background, was idyllic. In the first photo only she smiles, in the second both of them, but in the third, while she puts on little bones Kenai opens her mouth to take a bite.
#1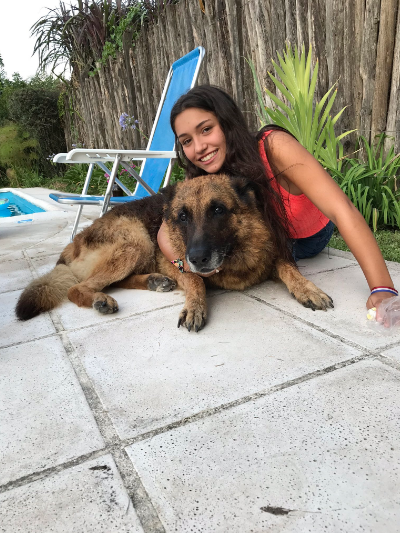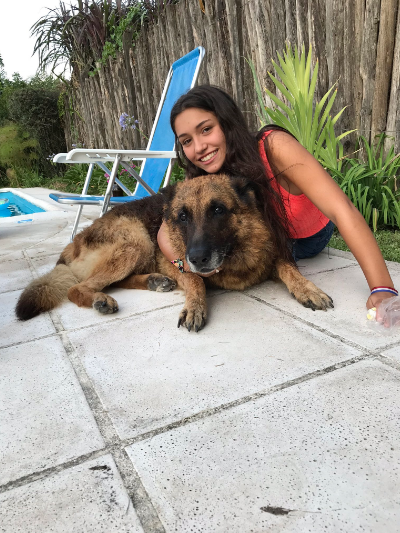 #2
#3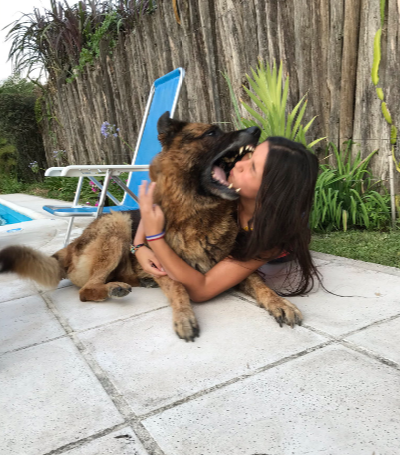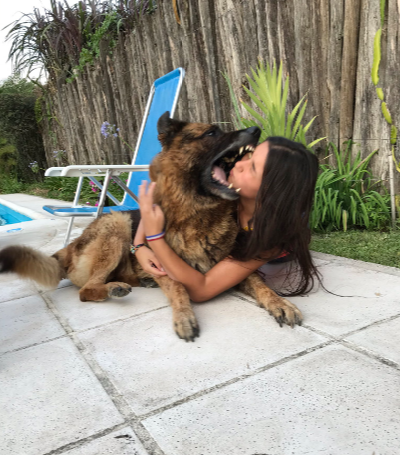 #4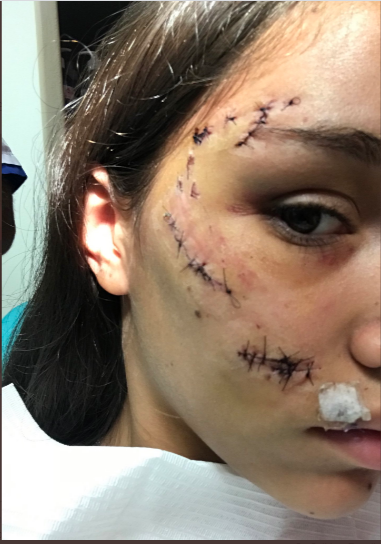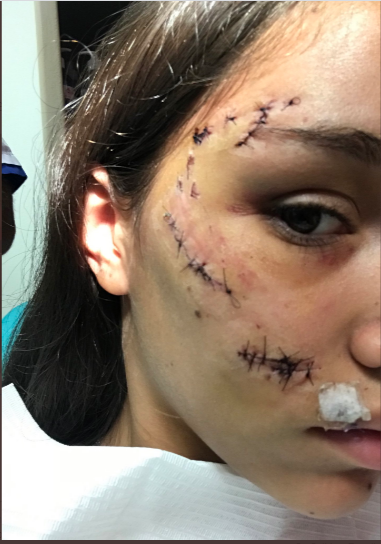 The last snapshot of the gallery is no longer in the pool, but in the doctor's office where they had to apply Lara several points to close the wounds. You will have a scar on the lip, on the skunk and on the eyebrow on the right side. In another photo that the young woman added later shows that she also has an ugly wound on the left side.
Sesión de fotos con Kenai sale mal pic.twitter.com/gYU76iGGFC

— •Lara• (@LaruSanson) January 14, 2020
Despite the scare, Lara Sanson wanted to clarify in his social networks that the family has not sacrificed the animal shepherd for the event. It was an accident from which he learned a lesson for future photo sessions with pets.
Lara's tweet has been virtualized on Twitter, reaching over 55,000 retweets and touching 300,000 likes. Although the most interesting of the post is the comments that people are leaving, where humor and ingenuity are not lacking to make memes with the situation.
There are also those who have taken the opportunity to publish their personal experiences with their pets with similar endings. The thread of comments is full of photographs of the wounds that the animals, playing or attacking, left on the body of their owners.