Life as a superhero is not easy and simple. Because they have powers like no others, whether that is being rich or immortal, they do things differently. Brazilian artist Lucas Nascimento or more popularly known as Dragonerte decided to take his shot at drawing comics on what daily lives as superheroes would be like.
Quirky and hilarious, people enjoy his comics thanks to his accurate depiction as well as a fun art style. If you love
More info: Instagram | Facebook
#1 After Disney bought Marvel over.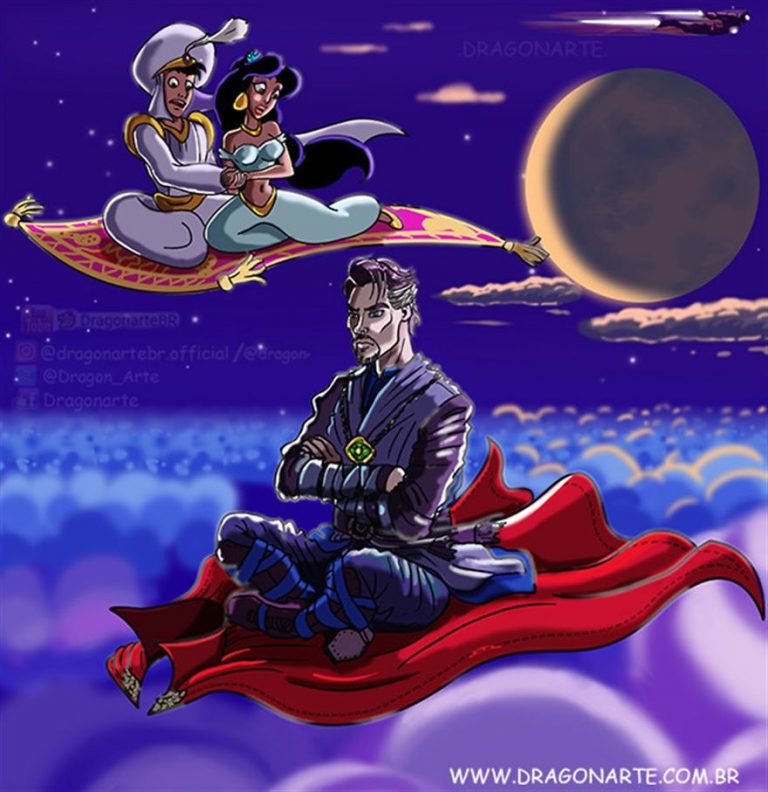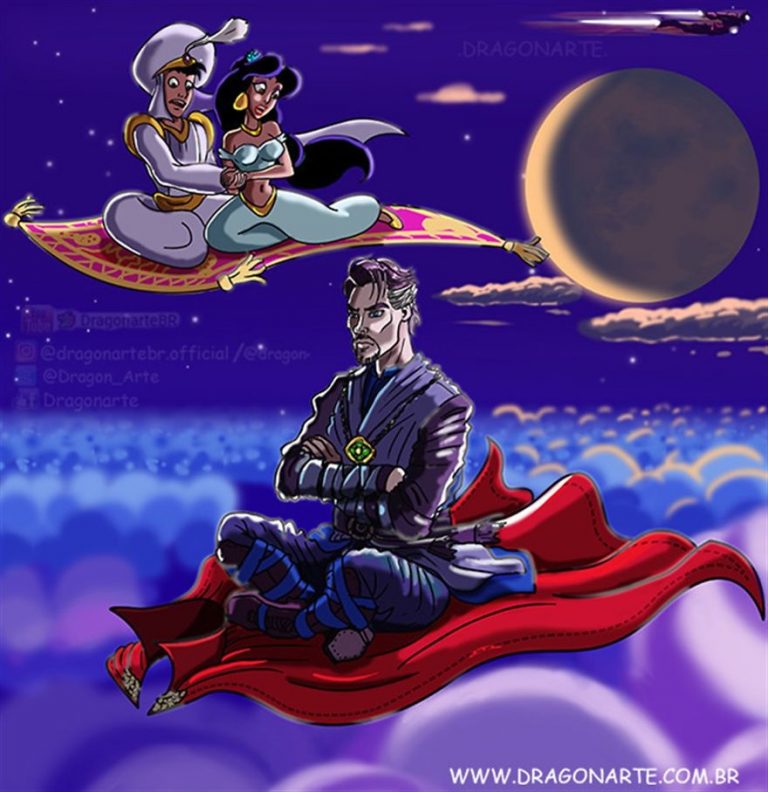 #2 Not the kind of image we had and they had us in the first half, not gonna lie.
ca
#3 A horrible nightmare indeed.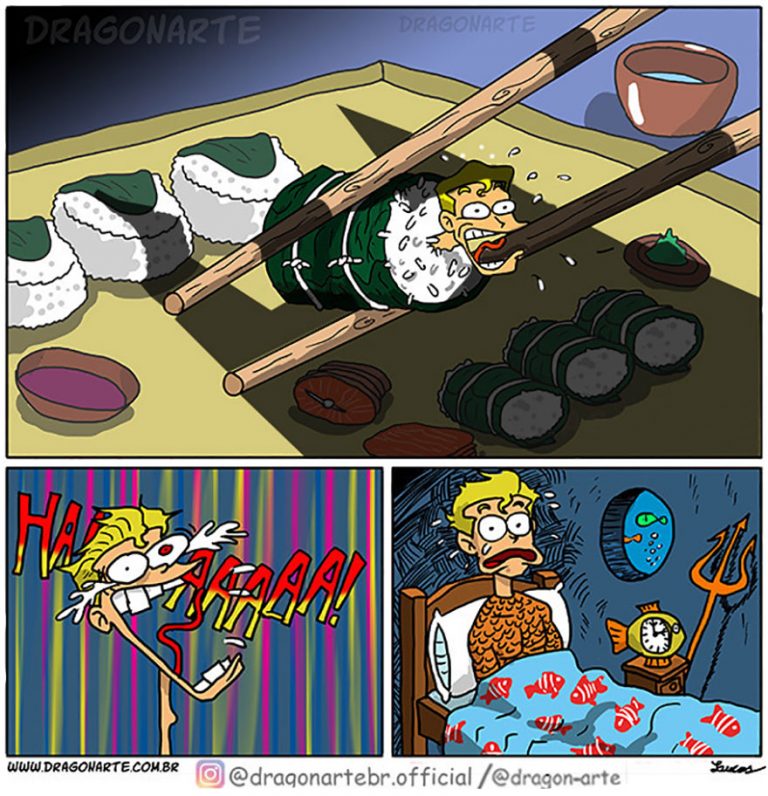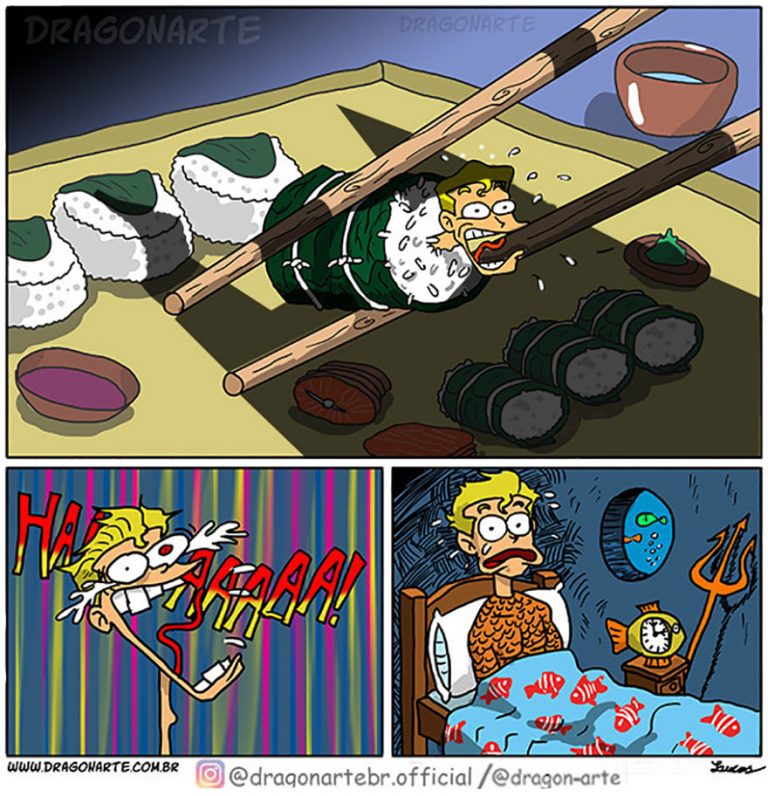 The artist first posted a comic strip in 2013 and that is when his artistic career began. When asked how he came up with the idea for these comics, the artist said: I drew comics long stories with text. But they didn't have much reach (they weren't very popular.) That's when I decided to draw strips short stories without dialogue with popular characters so people from all over the world would understand the stories.
#4 A personal, walking reading lamp.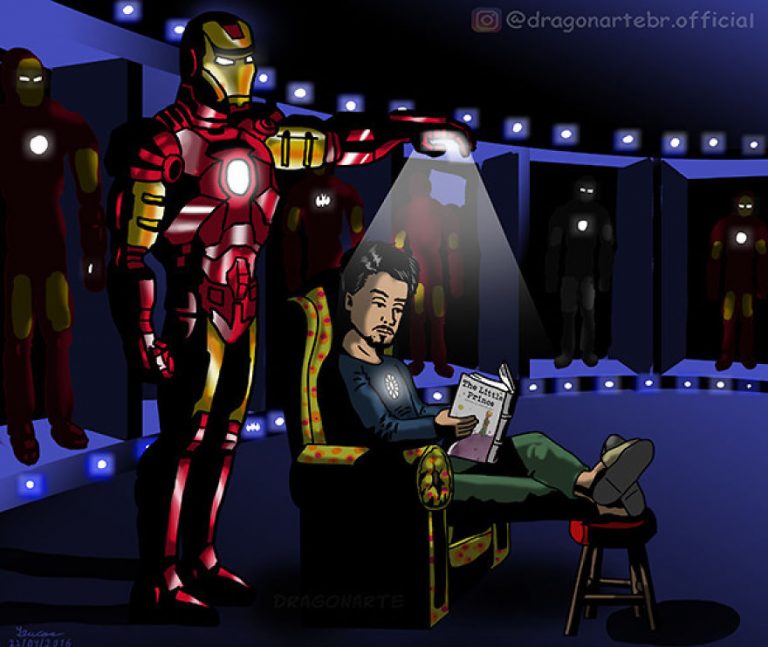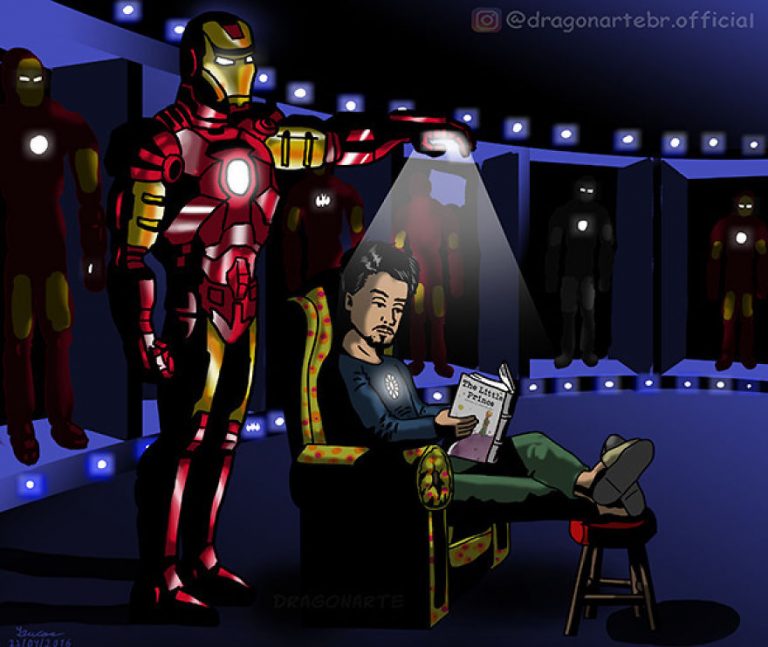 #5 Everyone has to do the laundry and if you have the easy way out, why not?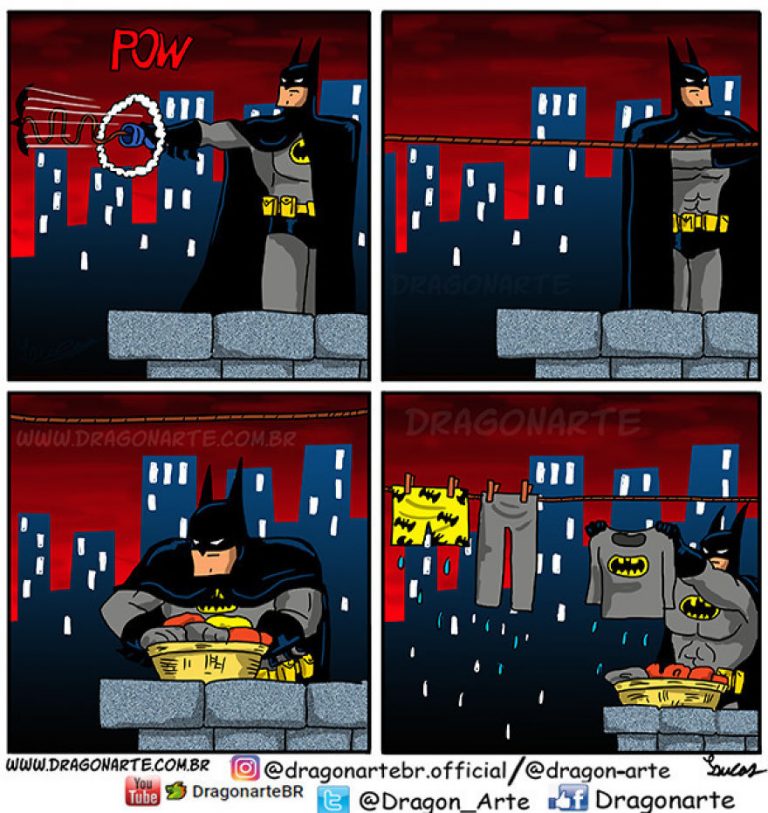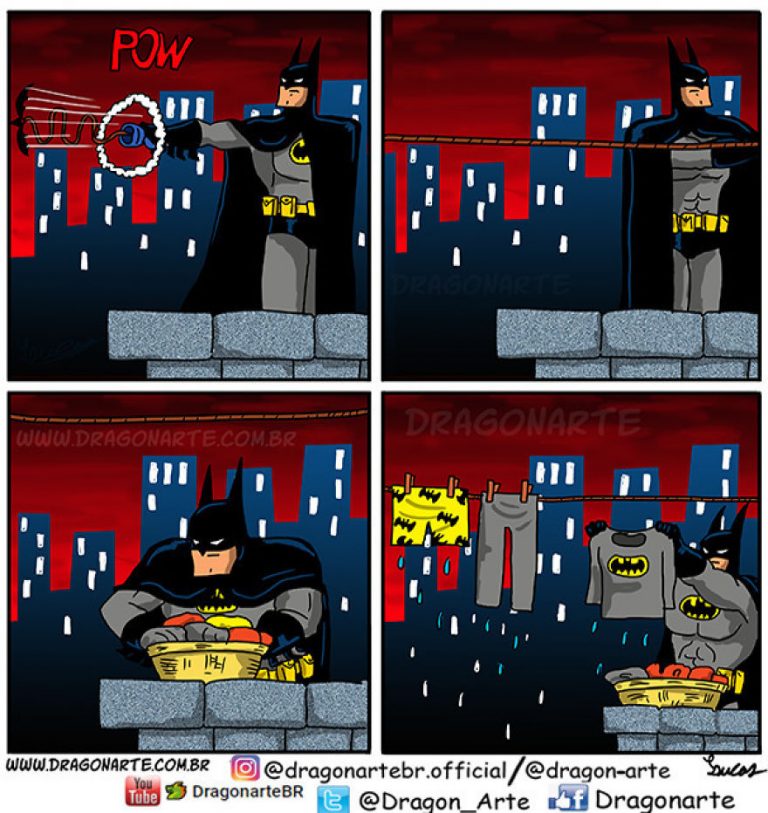 #6 Ah, better.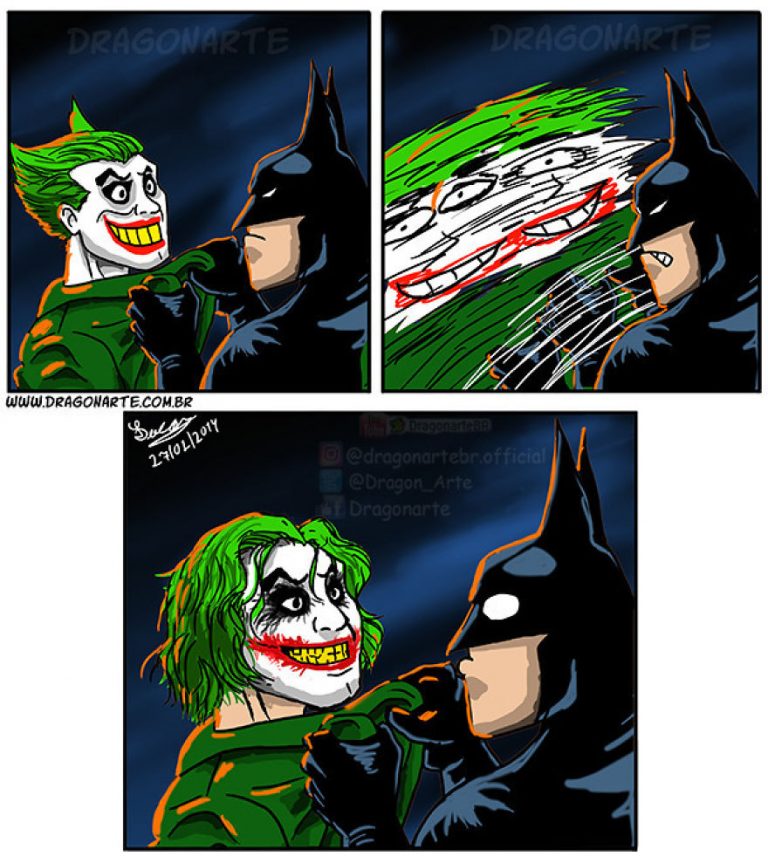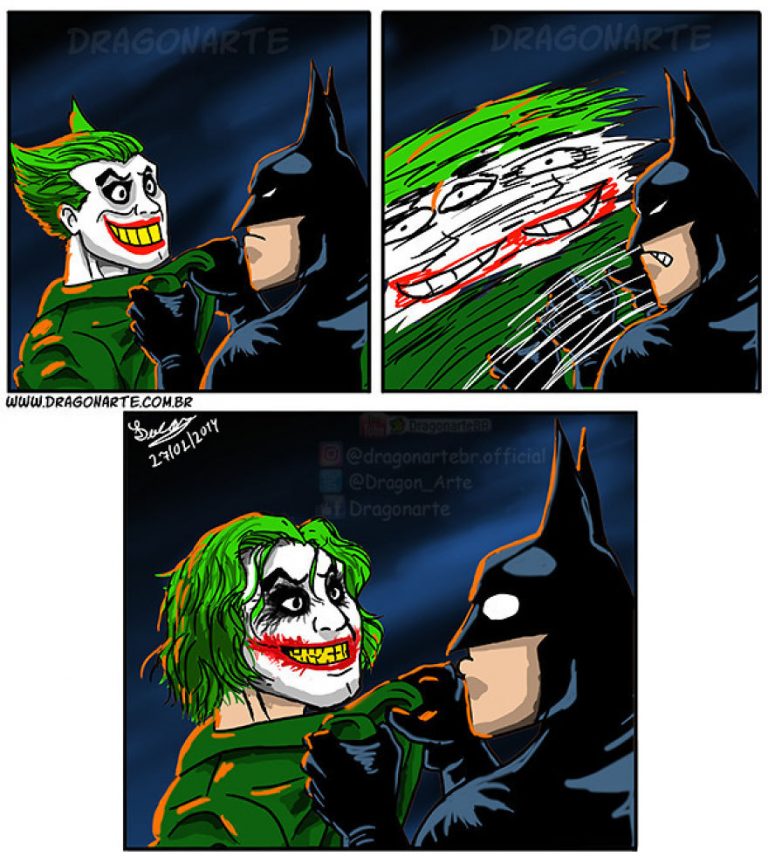 The artist says that his webcomic strips feature stories about his favorite heroes such as Spiderman, Batman, and the Hulk. I like to create characters from different worlds meet. For example, DC heroes and Marvel heroes. It takes him about 3-4 hours or more to complete one story of his favorite superheroes.
#7 Meanwhile, Son Goku and his family.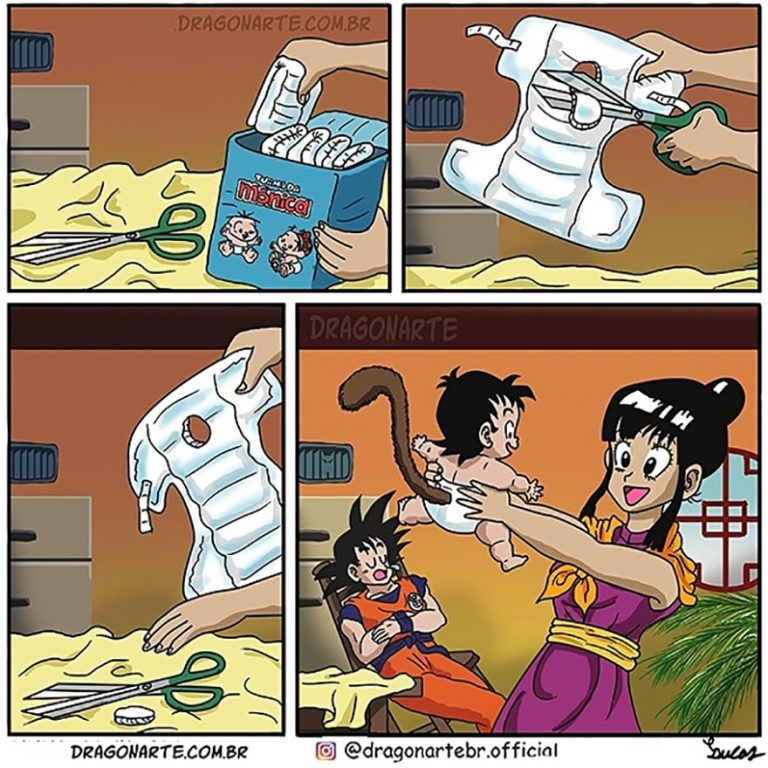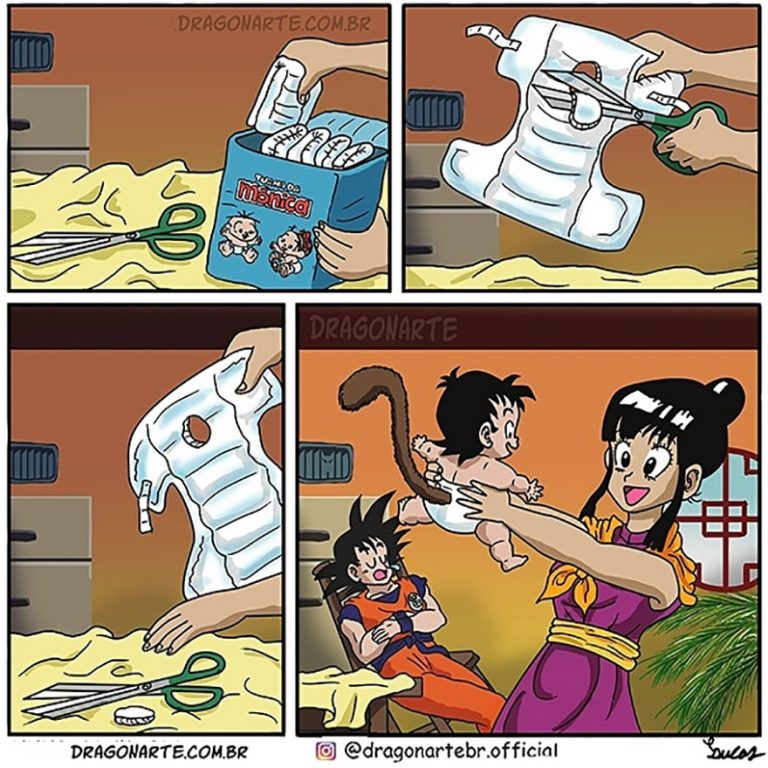 #8 A kryptonite lego?!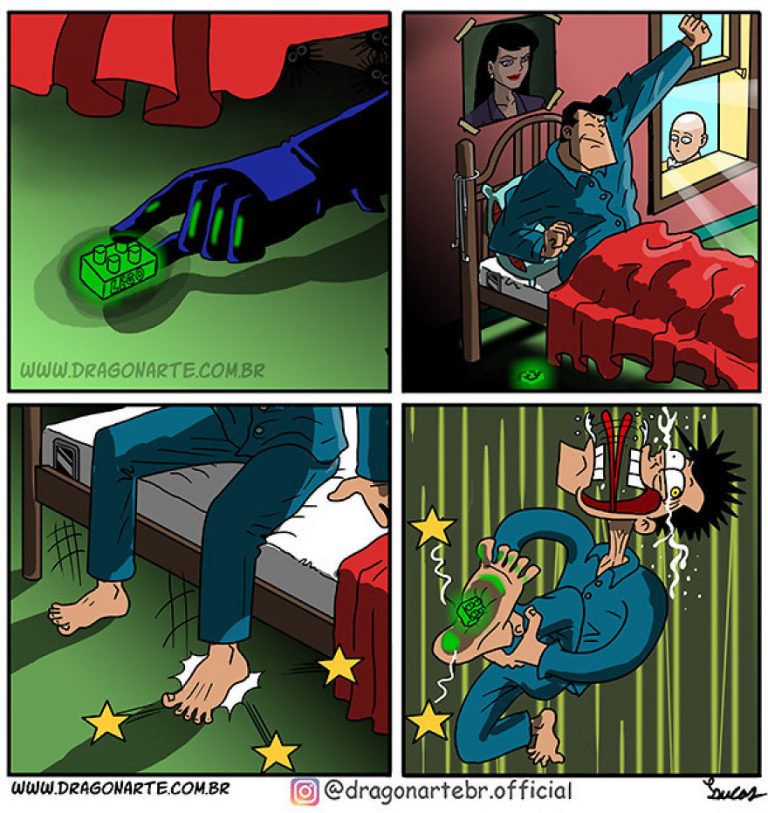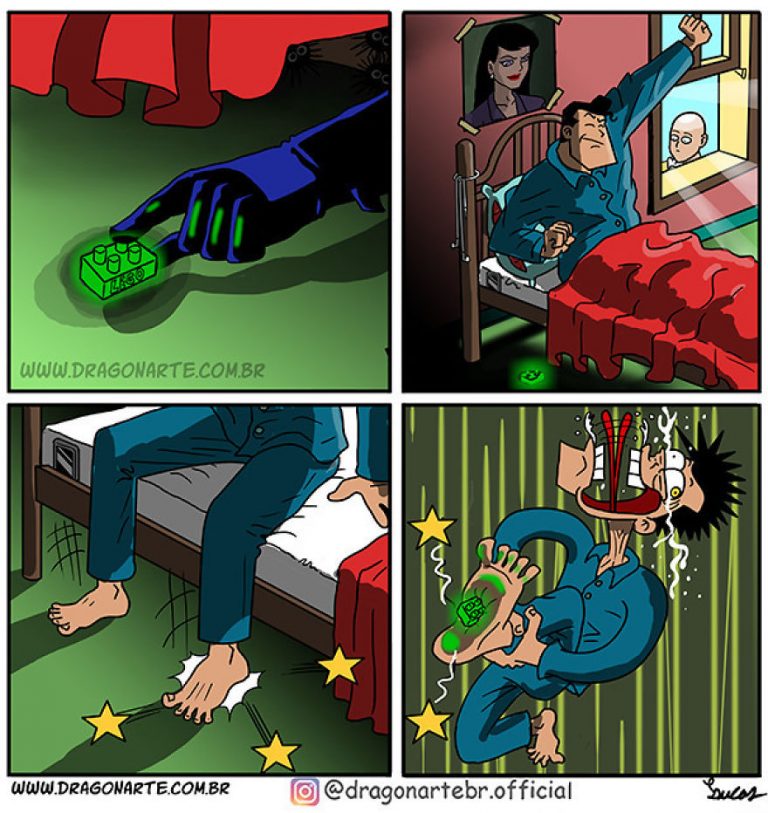 #9 Priorities.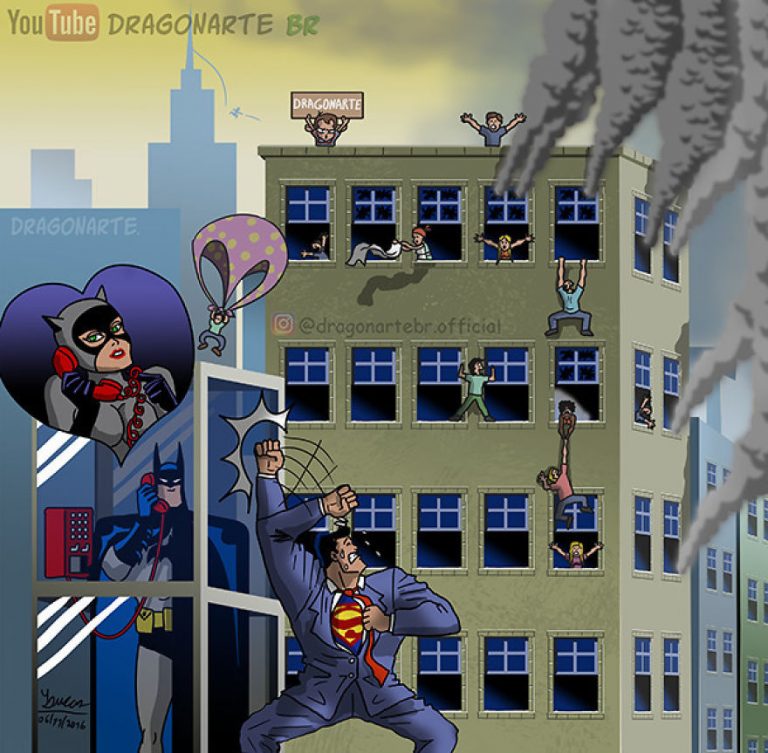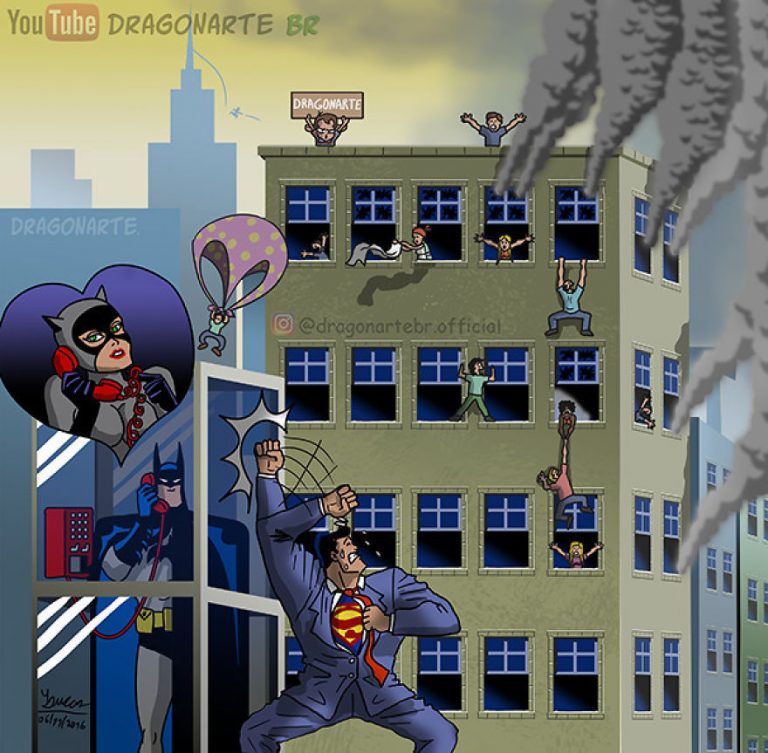 His webcomics masterfully show the funny struggles of superheroes living in regular human lives. For instance, when Spiderman takes off his mask and becomes Peter Parker just a regular high school student from Queens he needs his costume fixed, so this time, his aunt comes to his rescue. Or when Batman has nightmares after his never-ending fights with city villains, his faithful butler comes to read him bedtime stories. Even superheroes need to work out to keep in shape, so Batman regularly goes to the gym with his comrade Robin.
#10 Thought you've got me?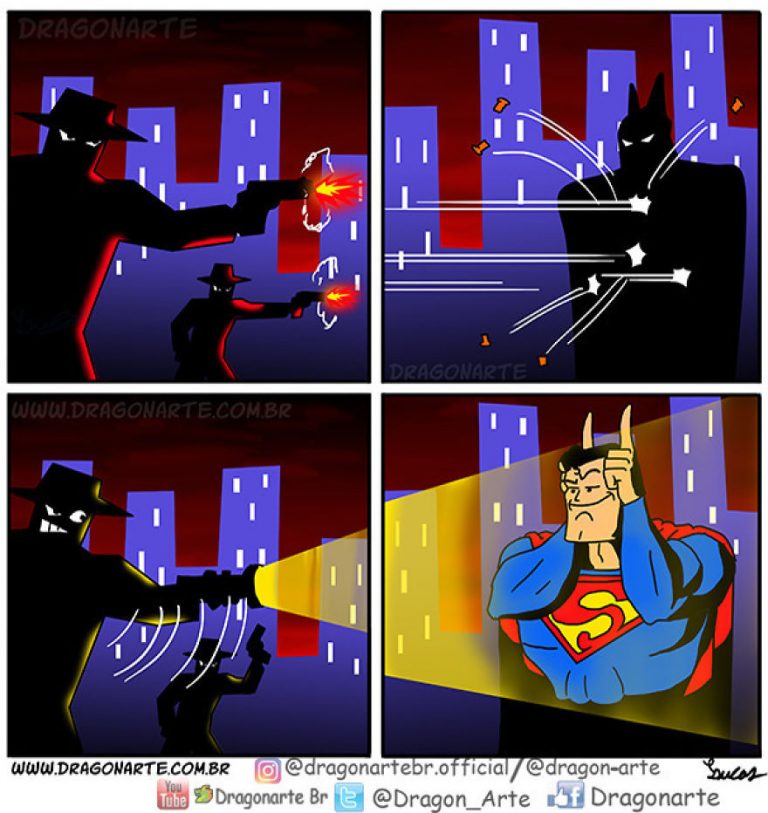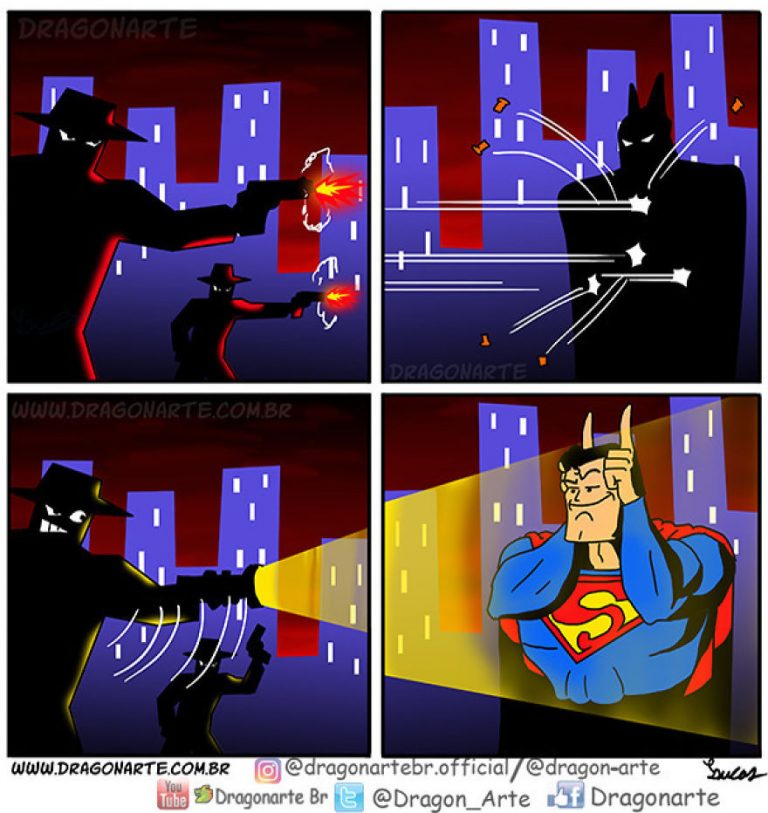 #11 That happy-go-lucky man in the team project.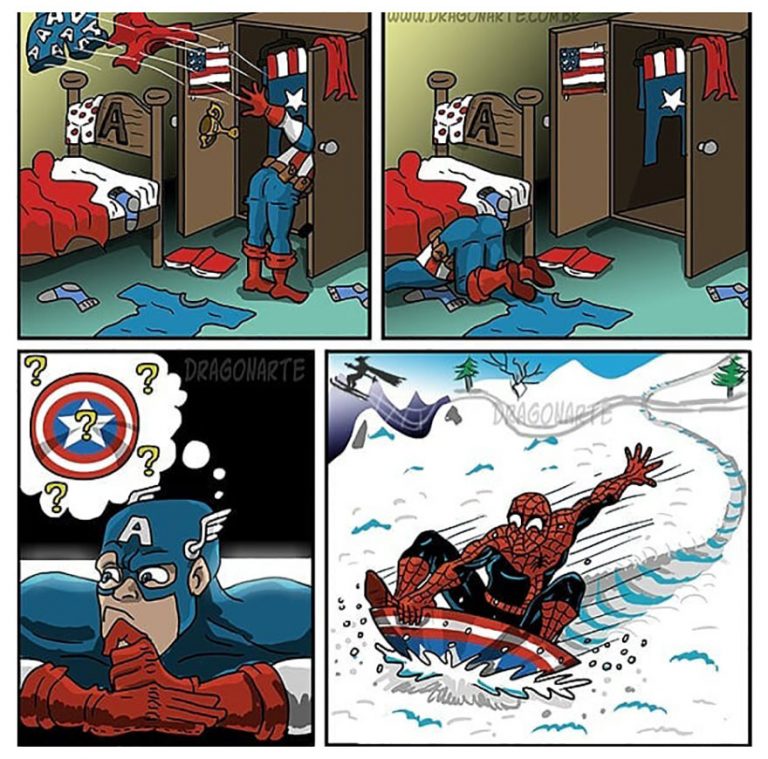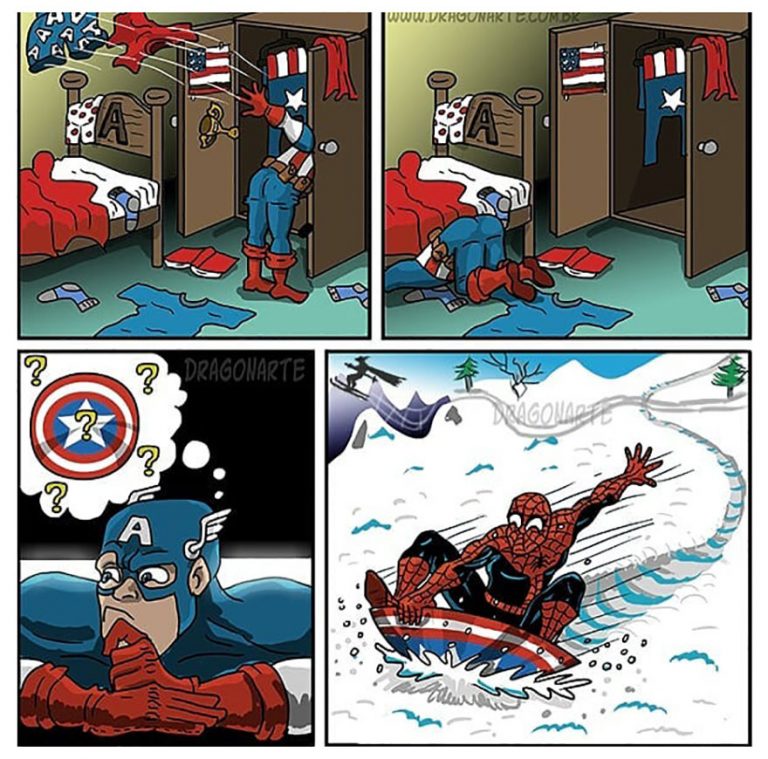 #12 They have to prepare for one world's most intense pooping ever.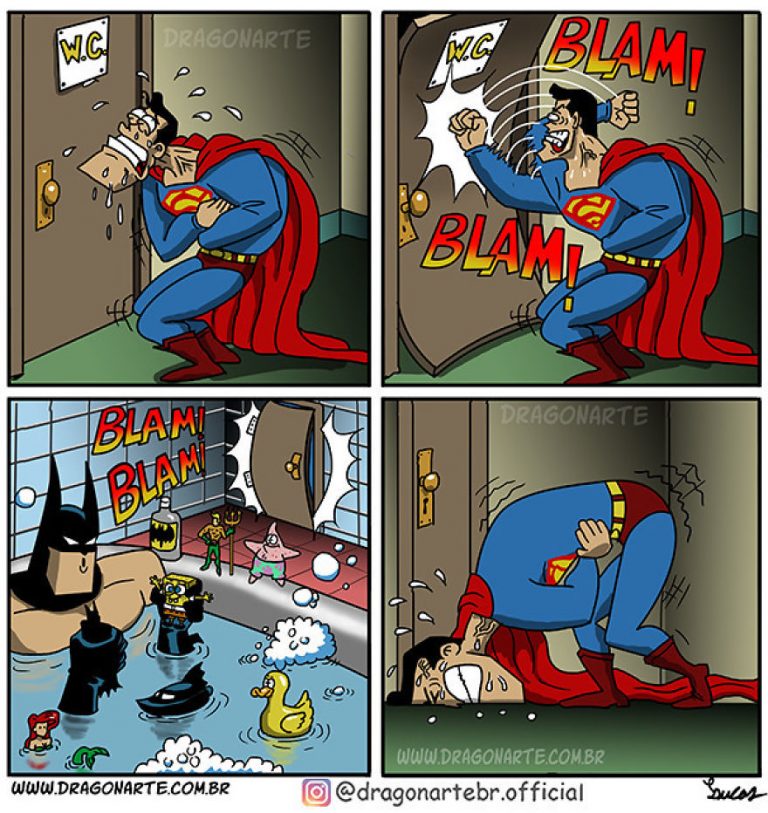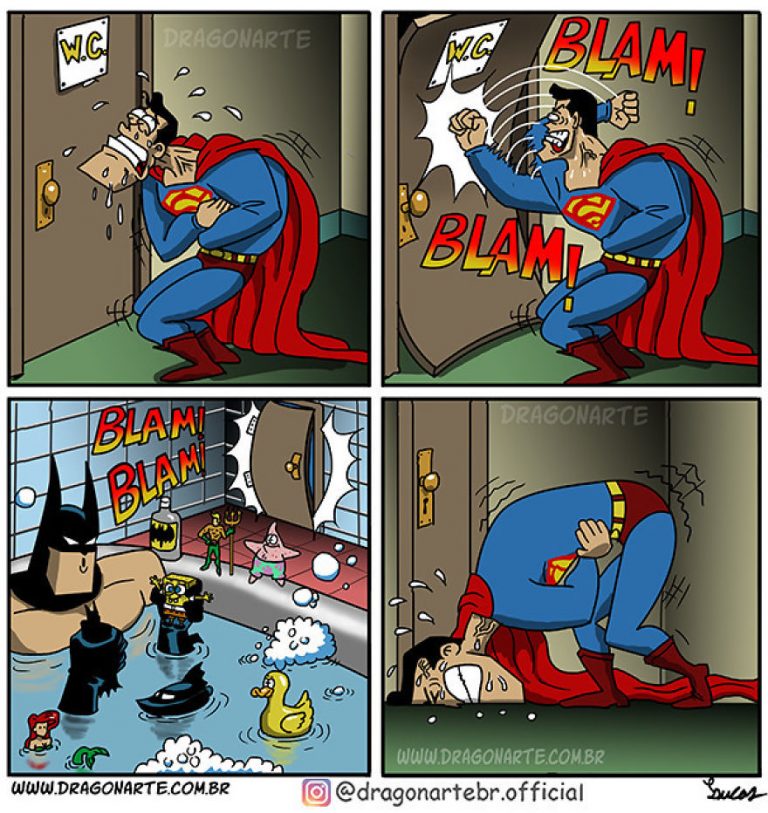 #13 Poor construction to counter Spider-Man.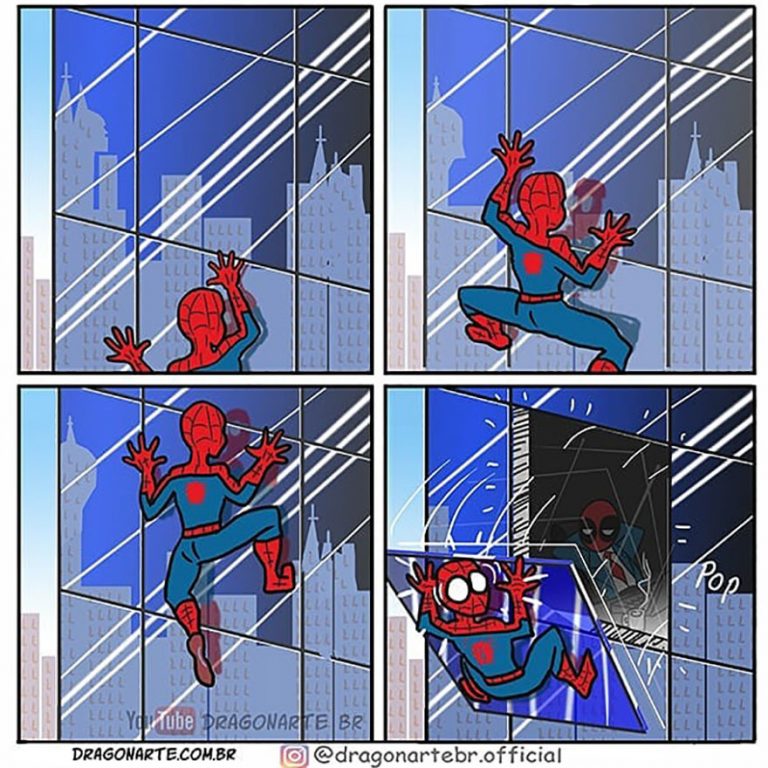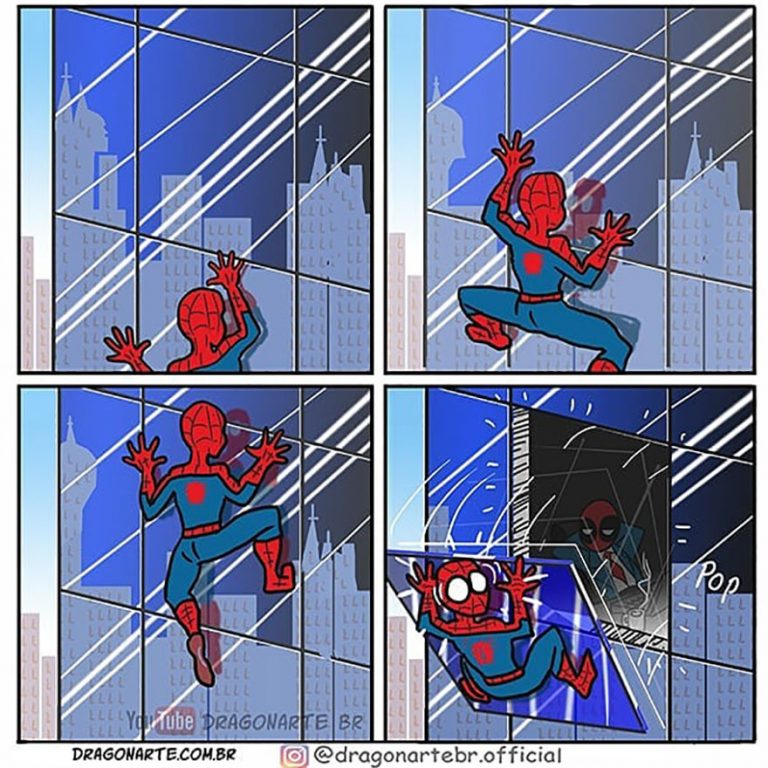 #14 His aunt knows exactly what to do with his new powers.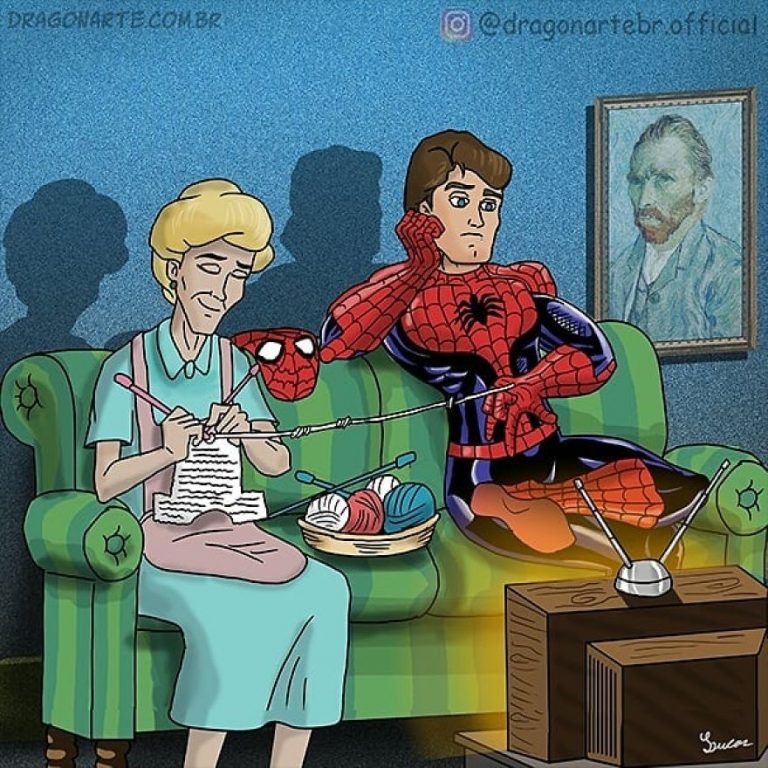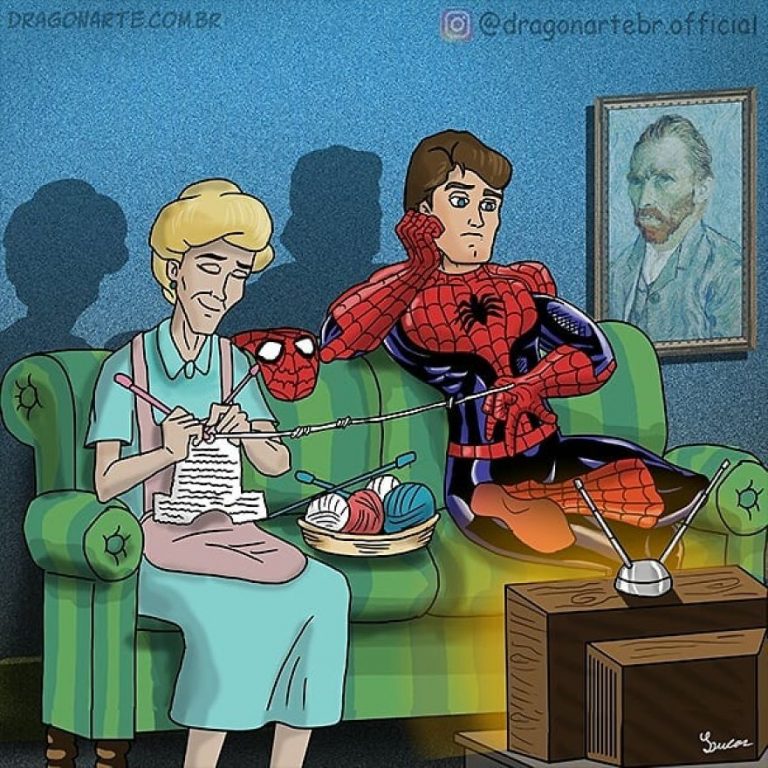 #15 Superman knew what's coming.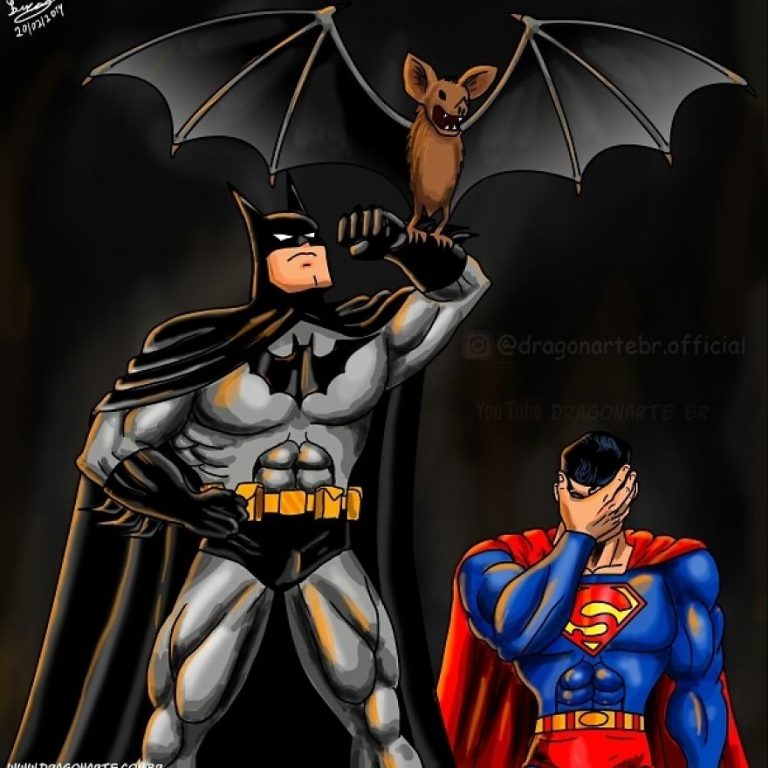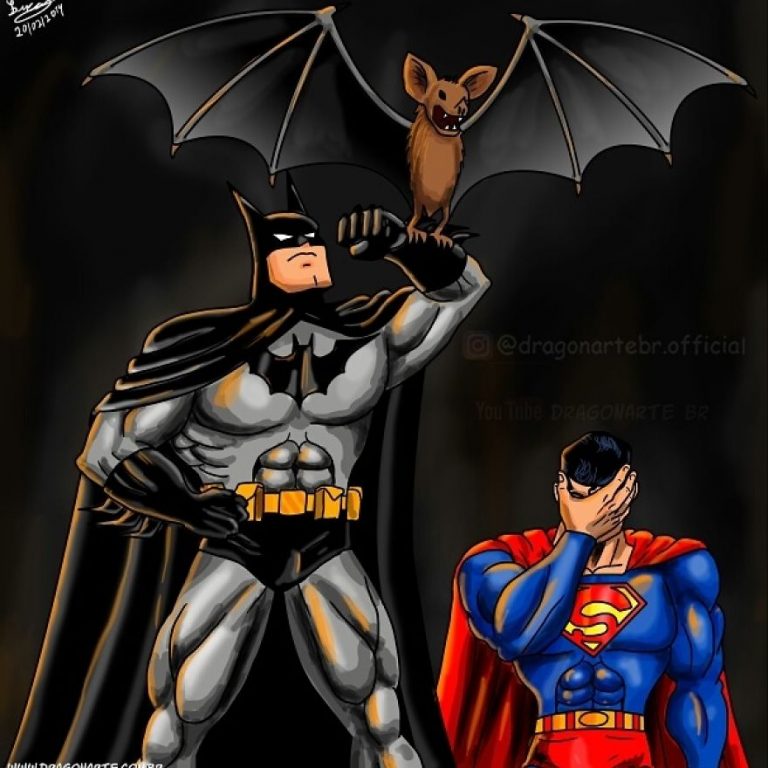 #16 Let me take that selfie!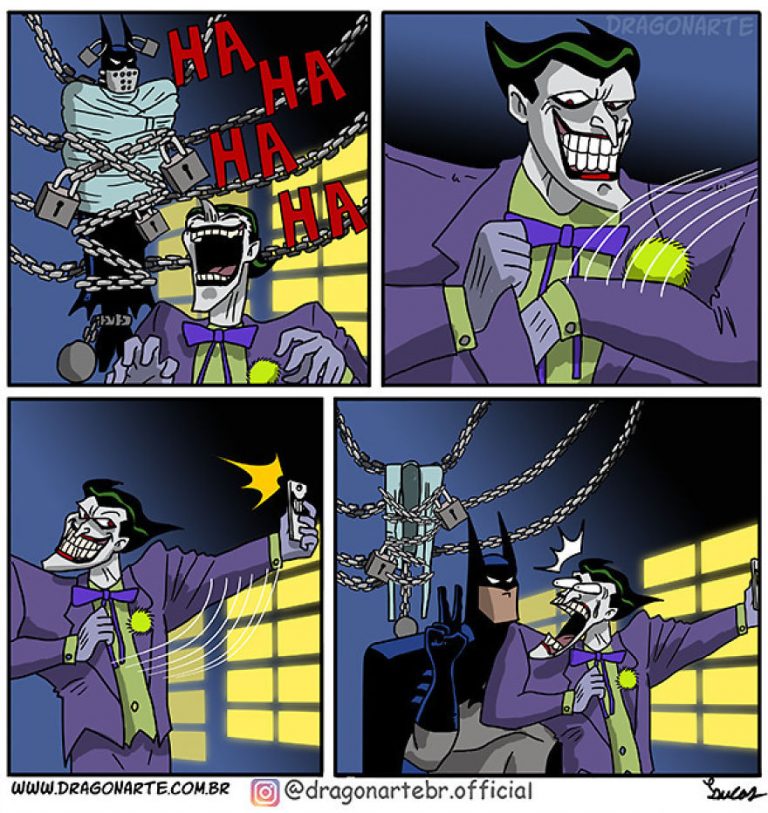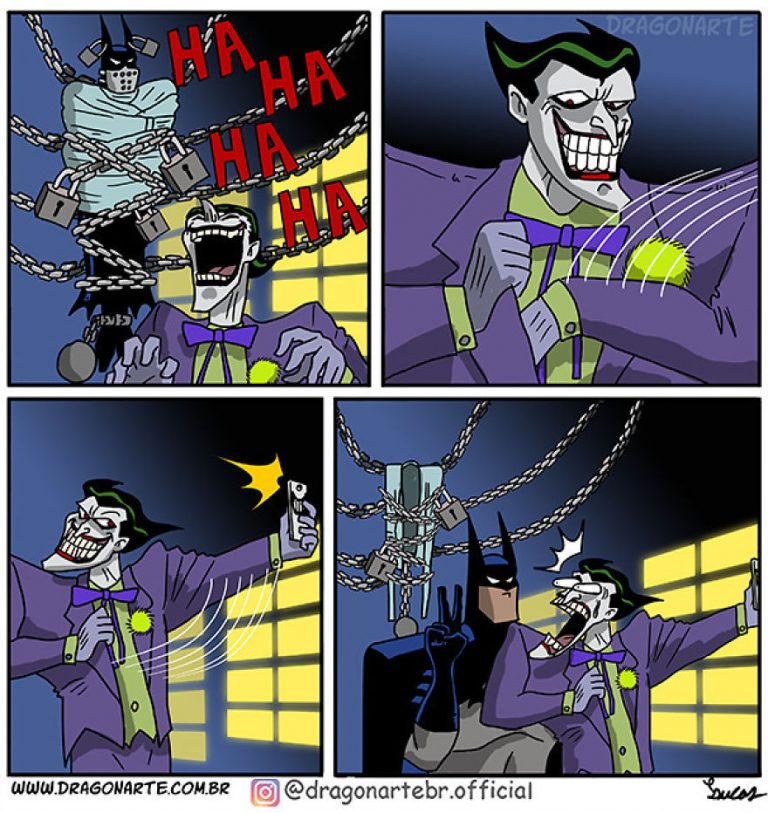 #17 Finding that nice sleeping spot.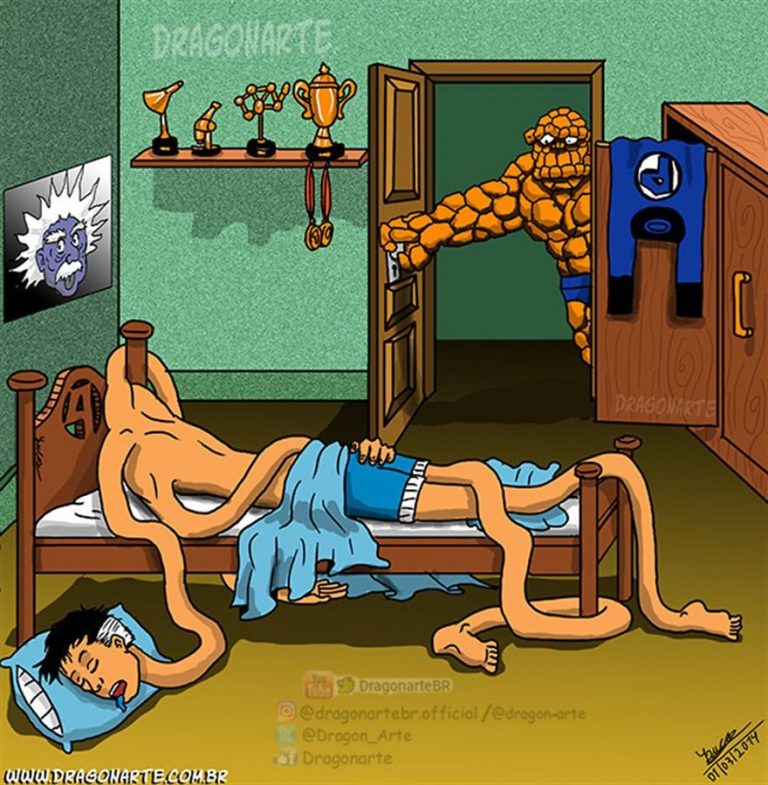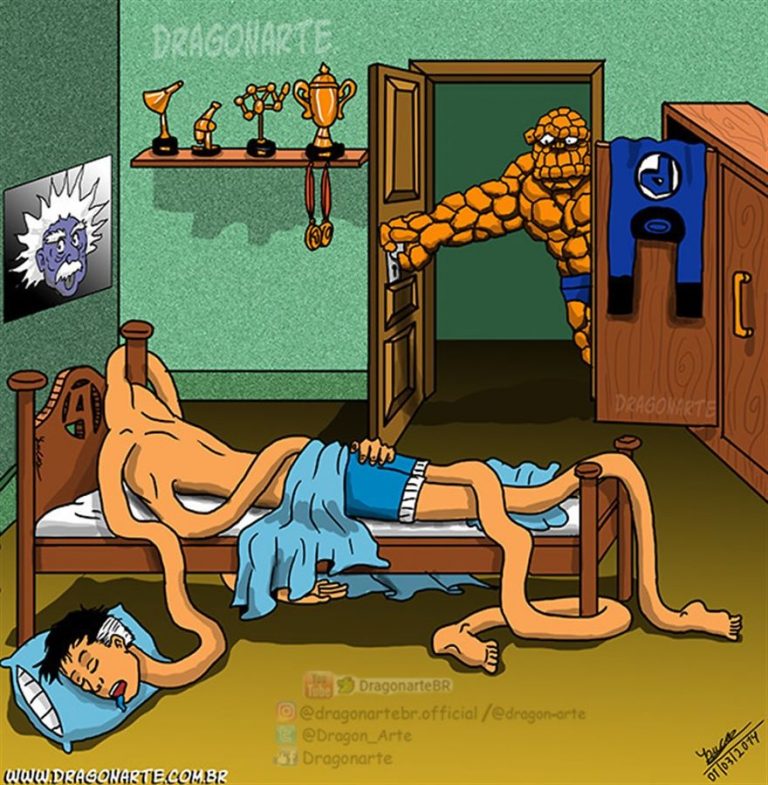 #18 How Captain America keeps the shine.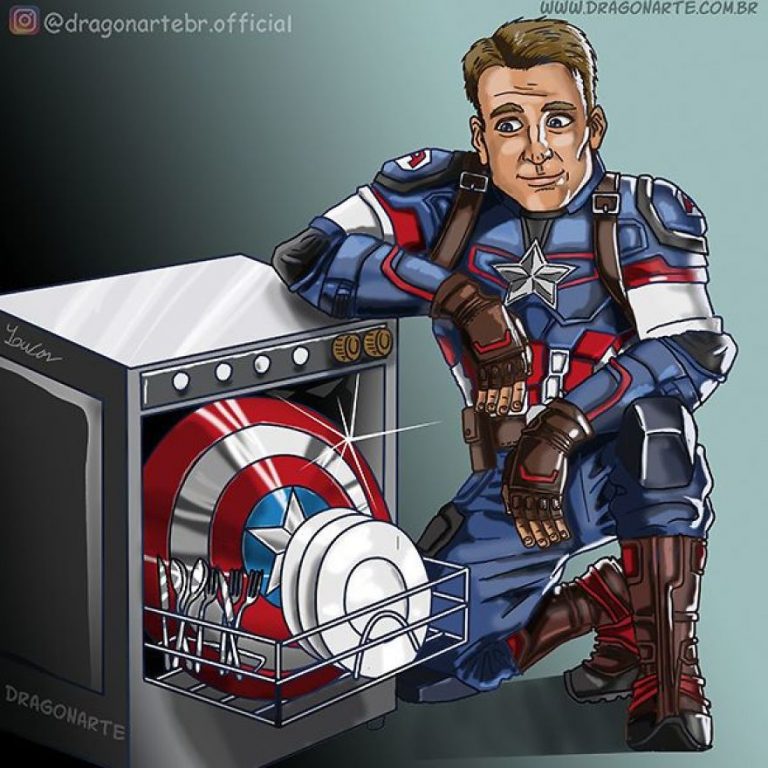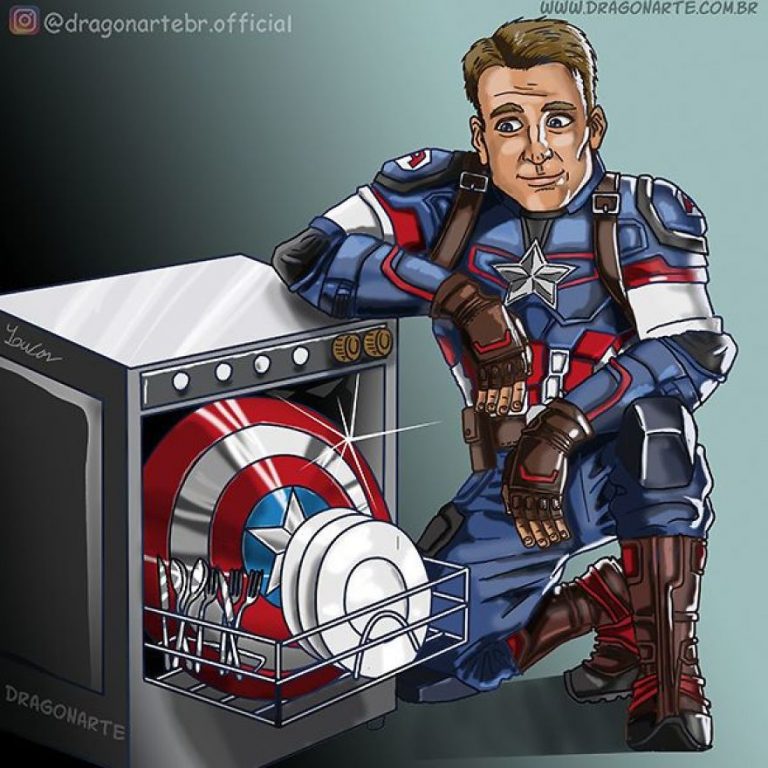 #19 Then, she scratches the very guy that helped her.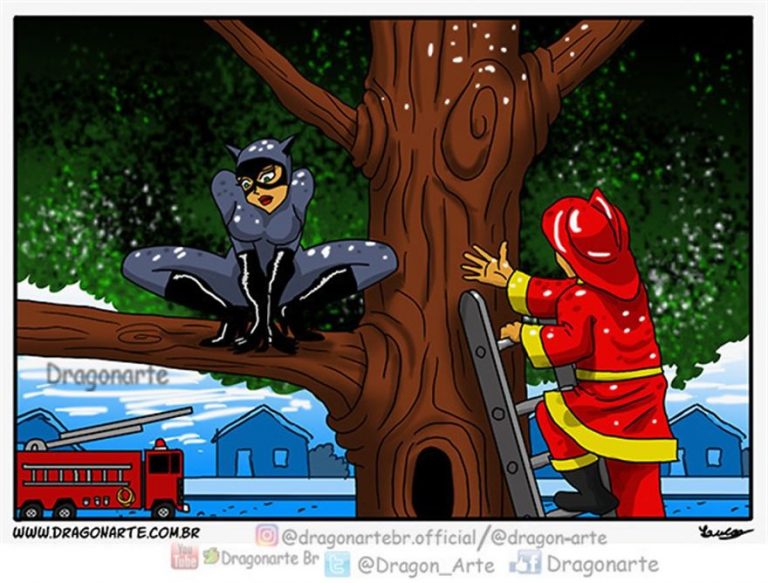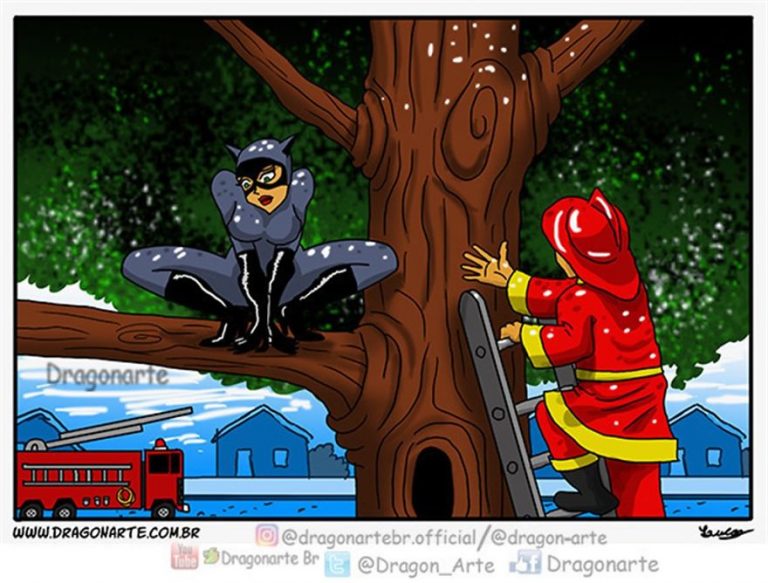 #20 Civil War but it's safe for kids to do at home.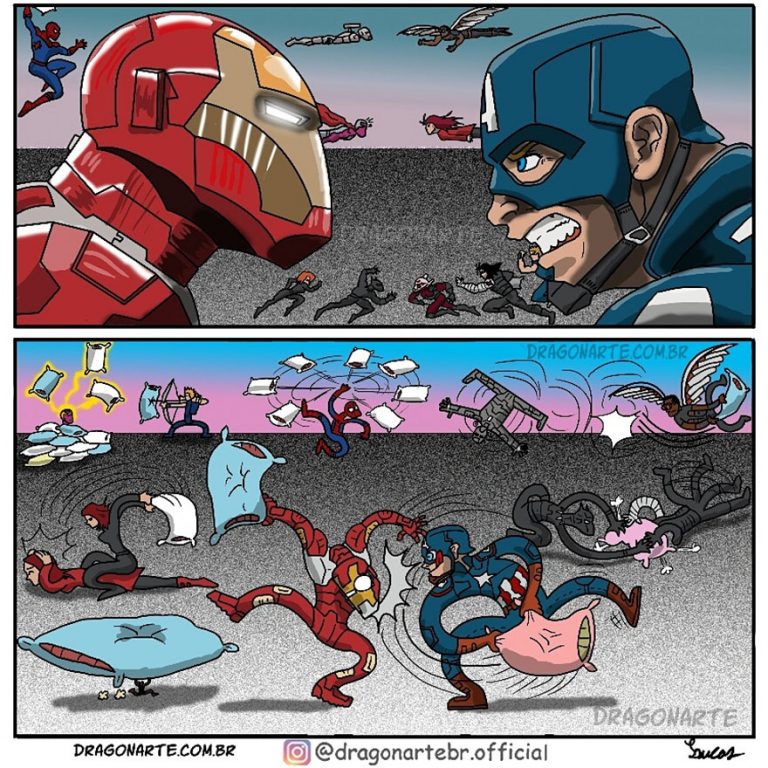 #21 Rich man and poor guy.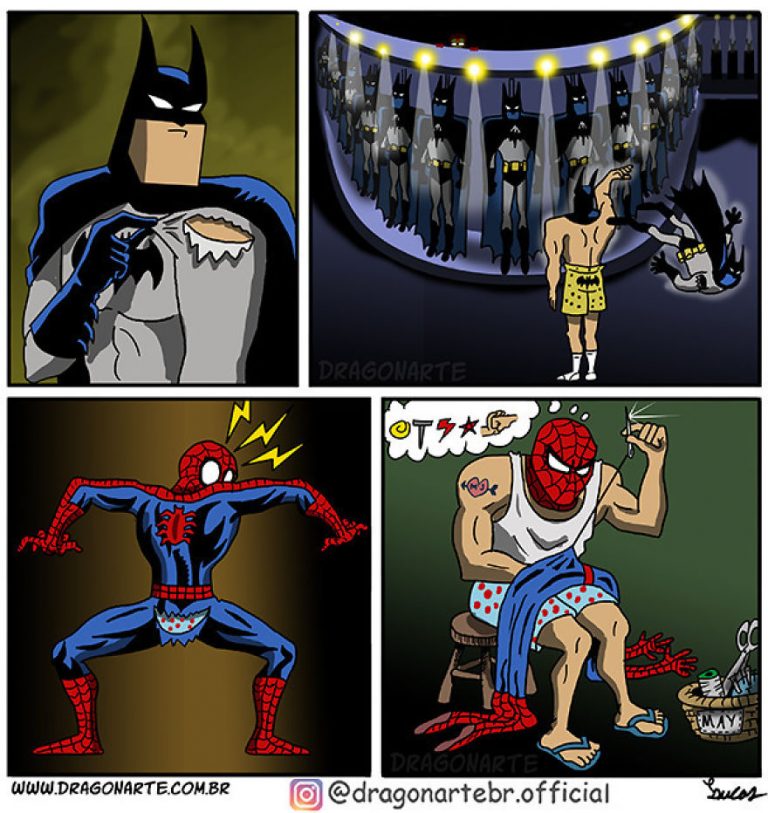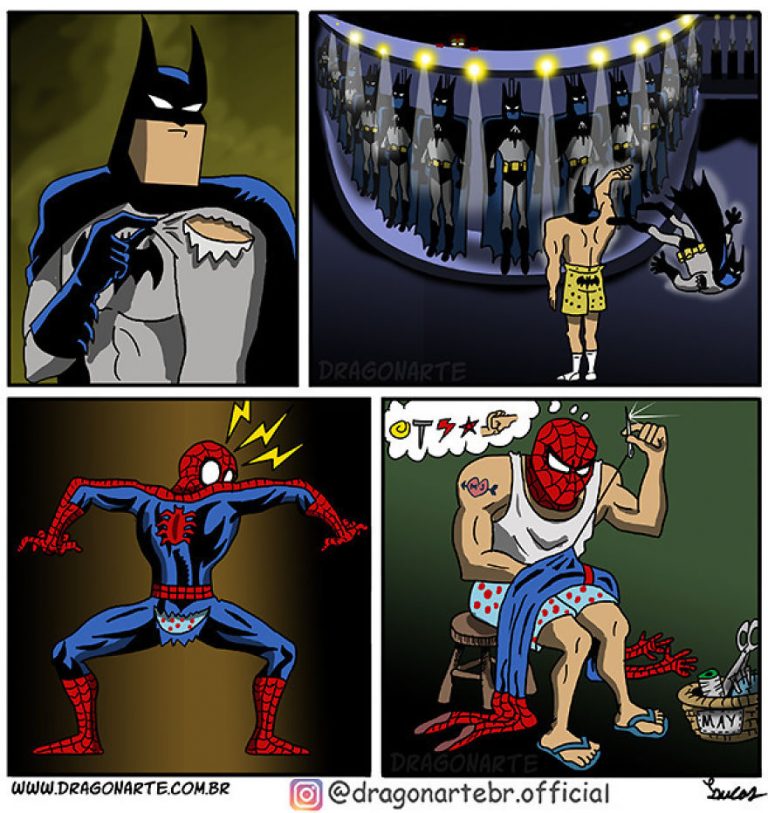 #22 Welp, Robin got caught!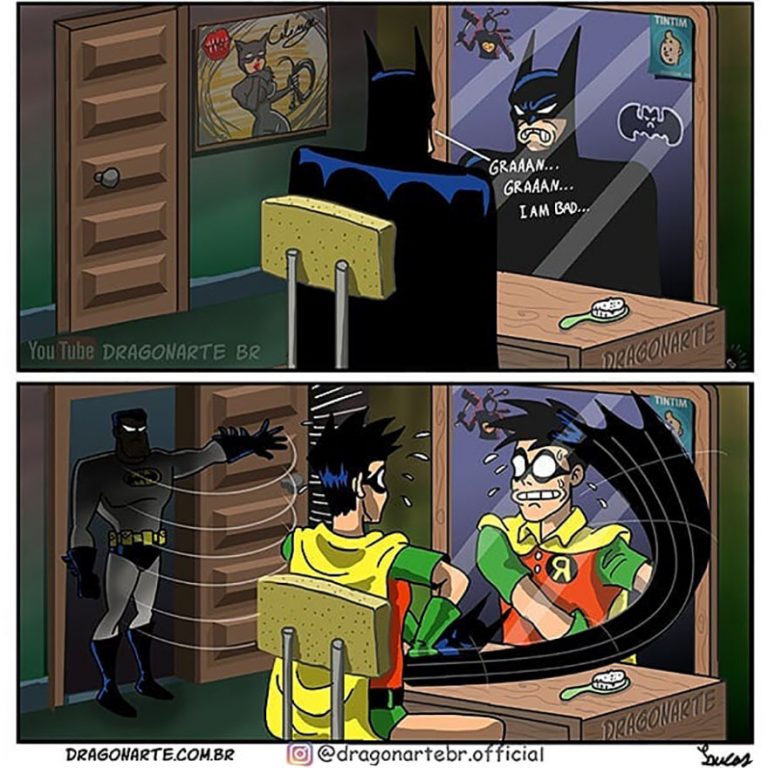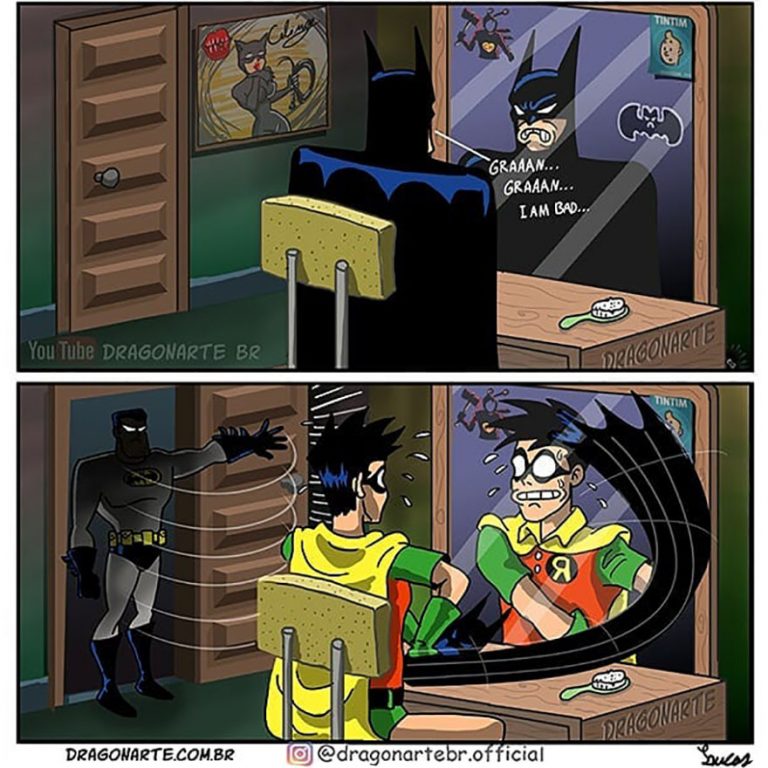 #23 The real struggle.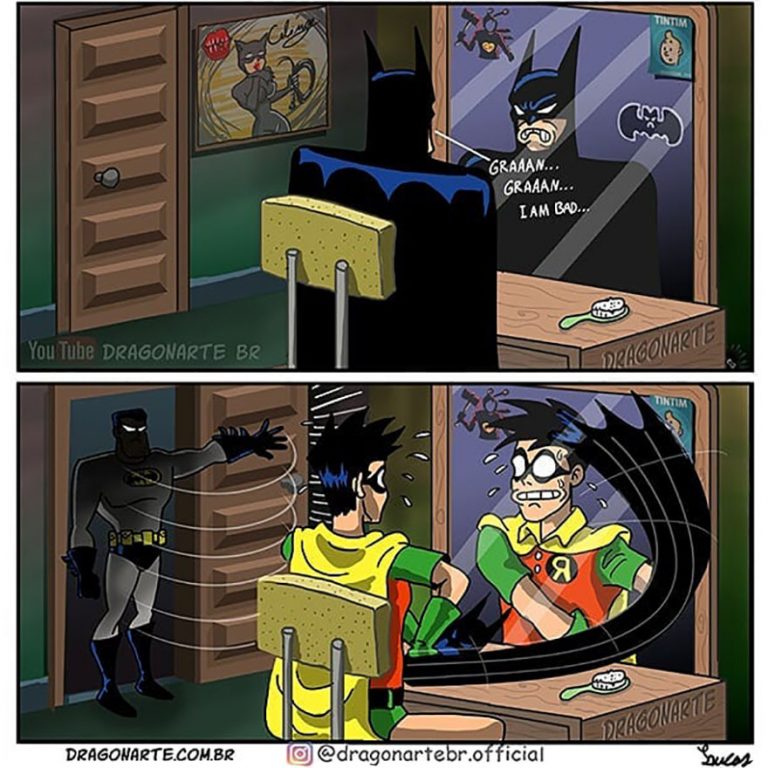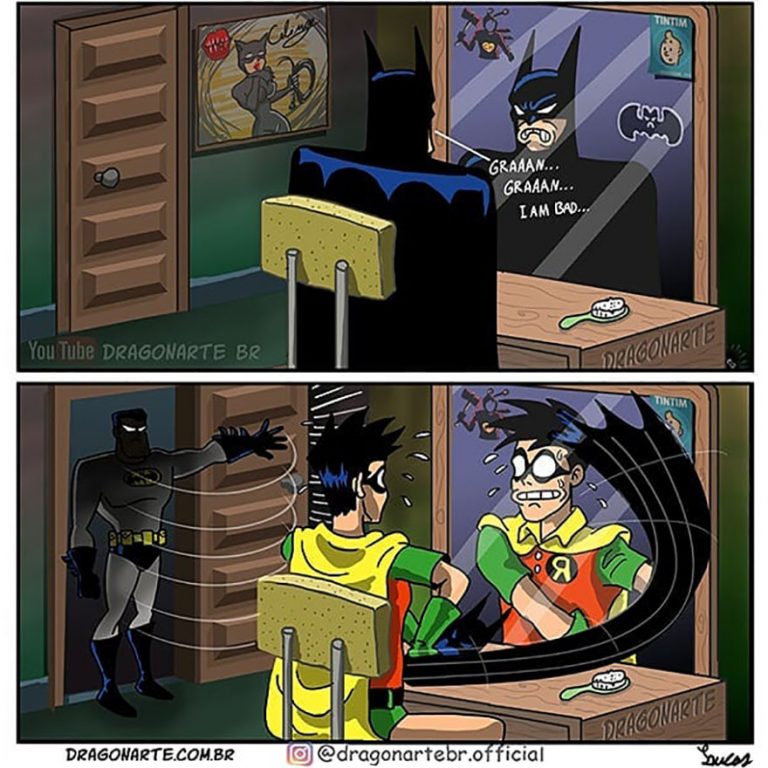 #24 The hammer is worthy of him.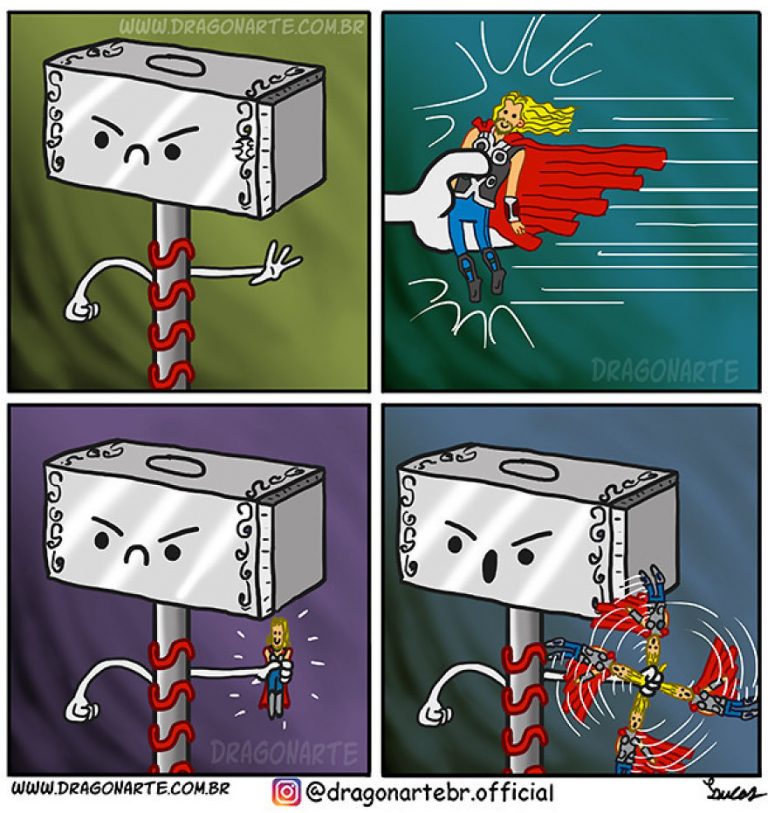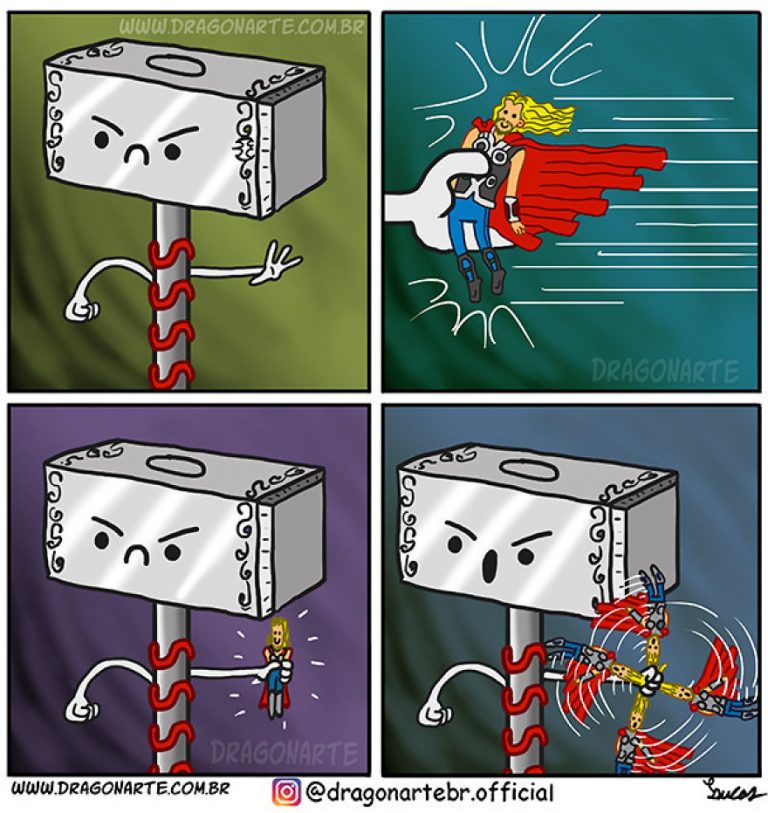 #25 Superhero-level prank.