Tel Aviv illustrator Yehuda Devir and his wife Maya Devir have shared their enchanting relationship with the world through their " One of those days " comics, from fun daily moments to life-changing decisions. The last time we posted the couple, it was to show their at-tempts to have a baby for a year, followed by the announcement of Maya's pregnancy. "We spent a year trying to conceive. In the process, we realized that our own family is the greatest creation we can aspire to, "said Yehuda in 2018. Well, the couple is back and Maya's pregnancy has been perfectly illustrated.
More information at Website | Instagram
#1 We're pregnant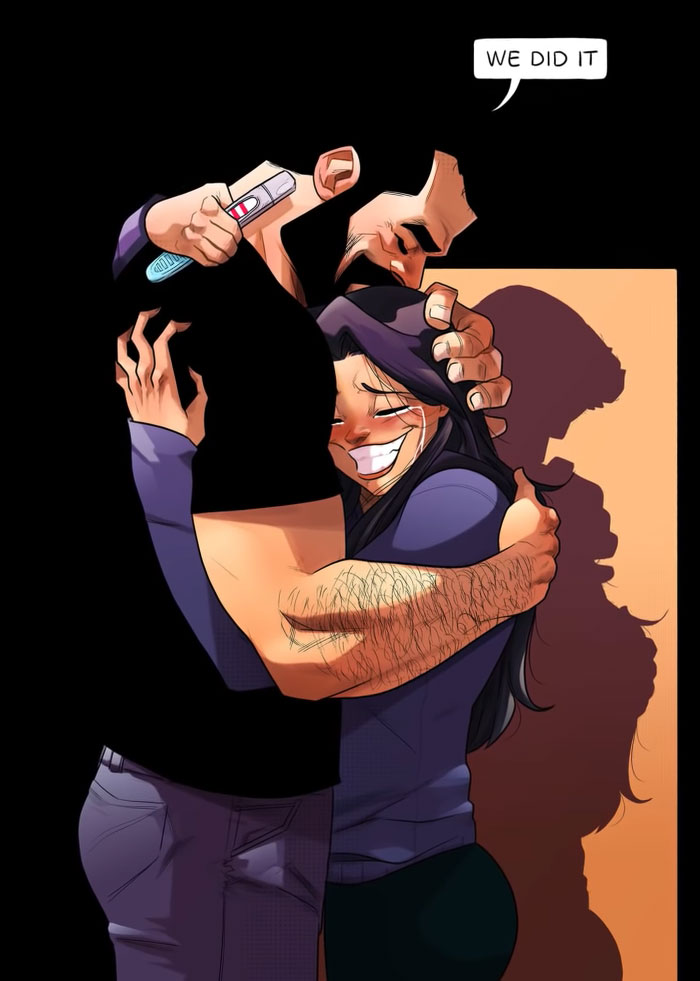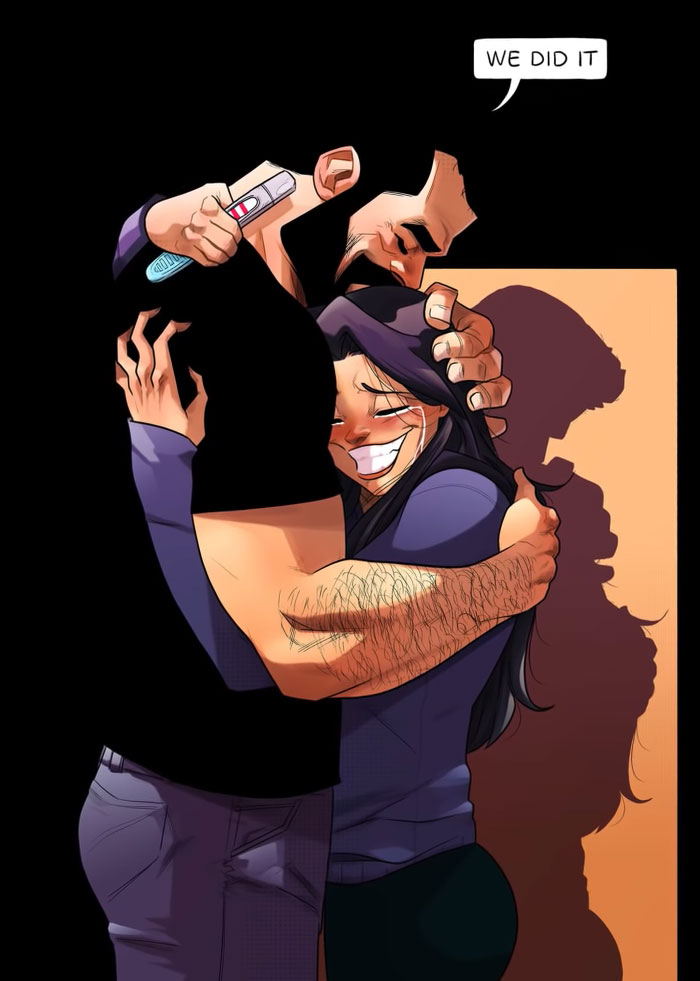 Yehuda and Maya started trying to have a baby in 2018, and the process was tough for both of them. "The hardest thing was at the end of each month when Maya had her period coming. Continually facing failure makes you feel like you don't control your life, it's terrible. "
#2 Moving to the field
#3 Say hello to your new friends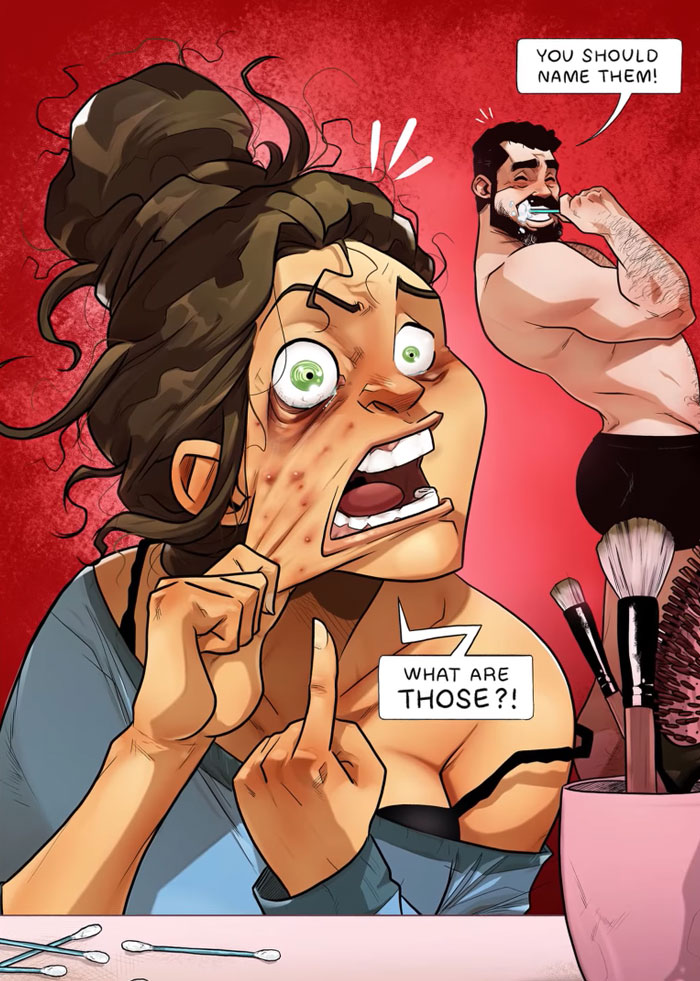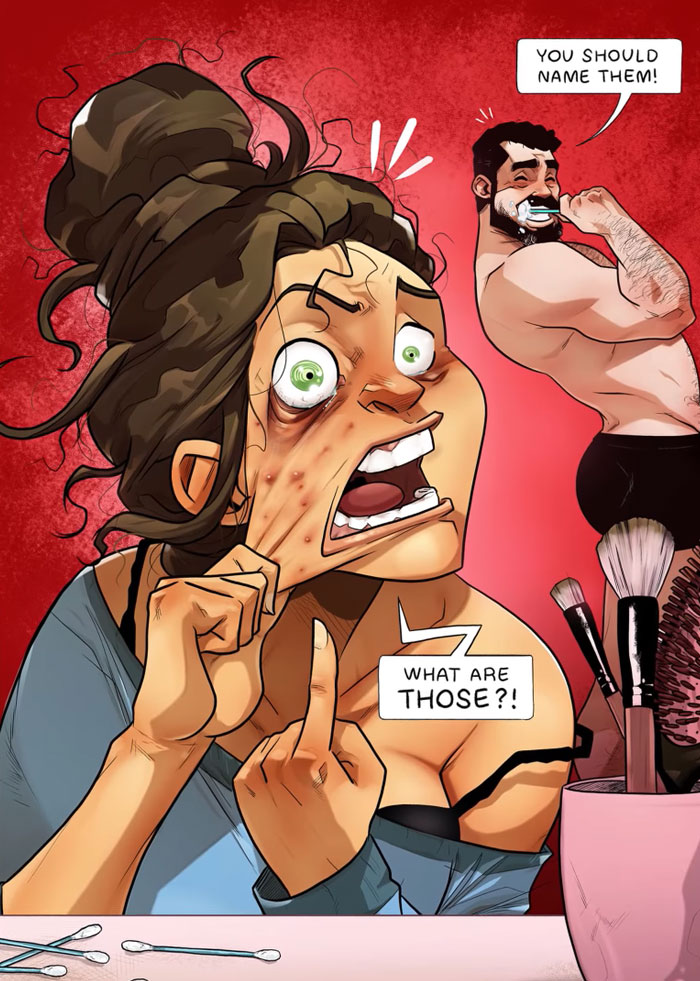 However, despite the challenges, this fun and the creative couple made it through being together. "We have been together for so long that our friendship and love seem very strong and we feel that we can achieve everything if we work together. The challenges make us stronger. "
#4 I bought him an exercise ball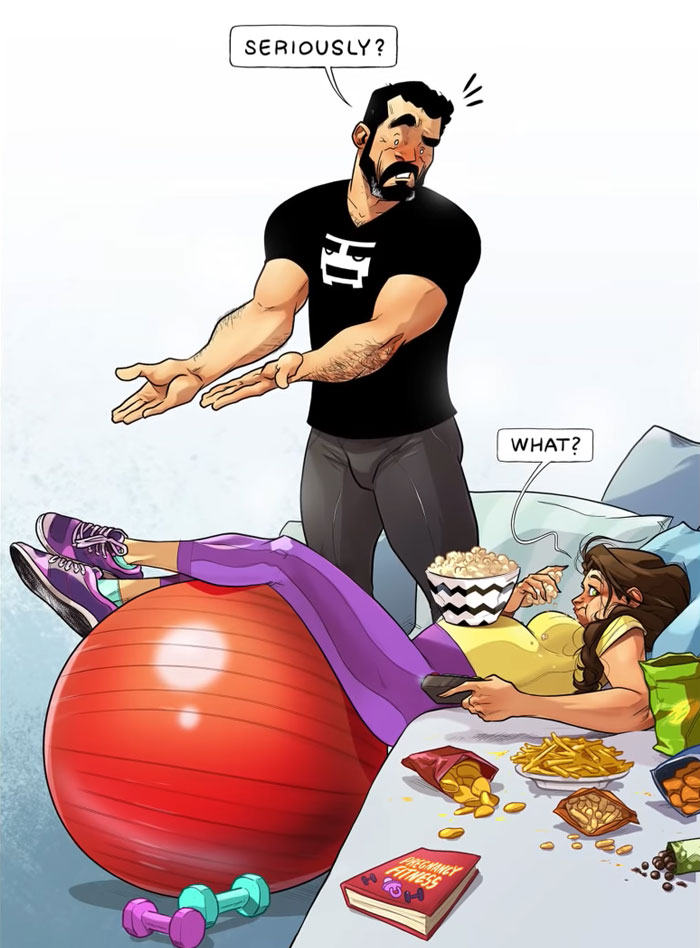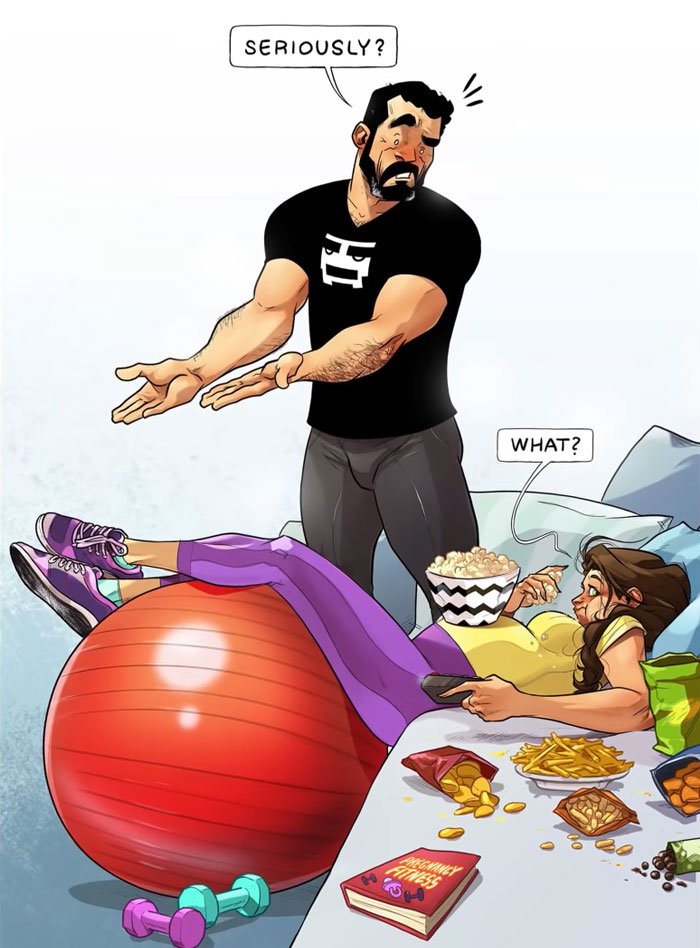 #5 The first kick
The couple's fans adore them for sharing their moments and challenges. They see the comics and feel that they are not alone There are other people in the world who are like them, with ups and downs in relationships, and it gives them a sense of relief."
#6 Body changes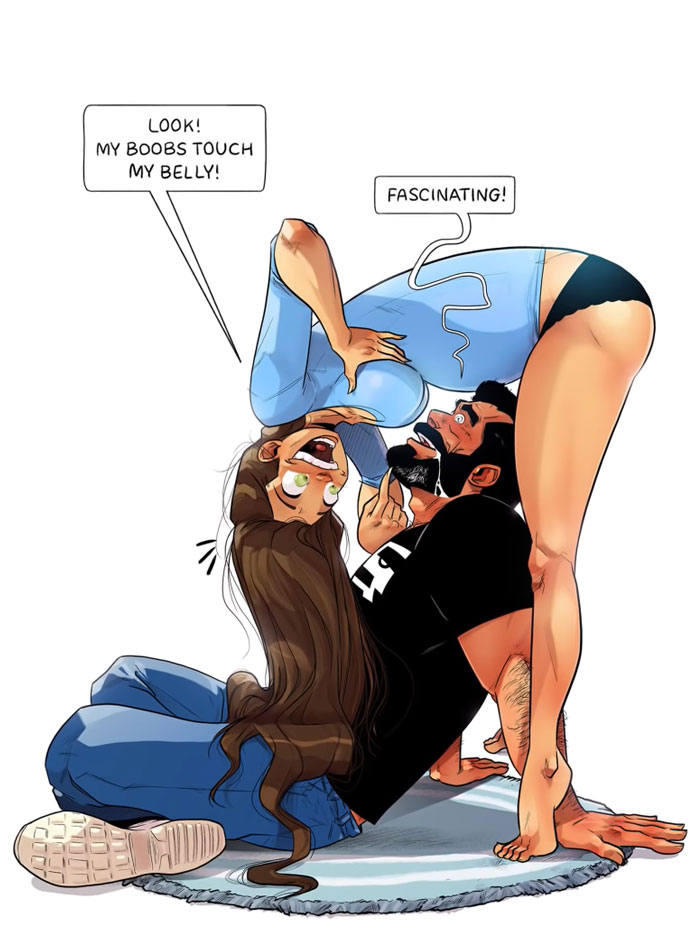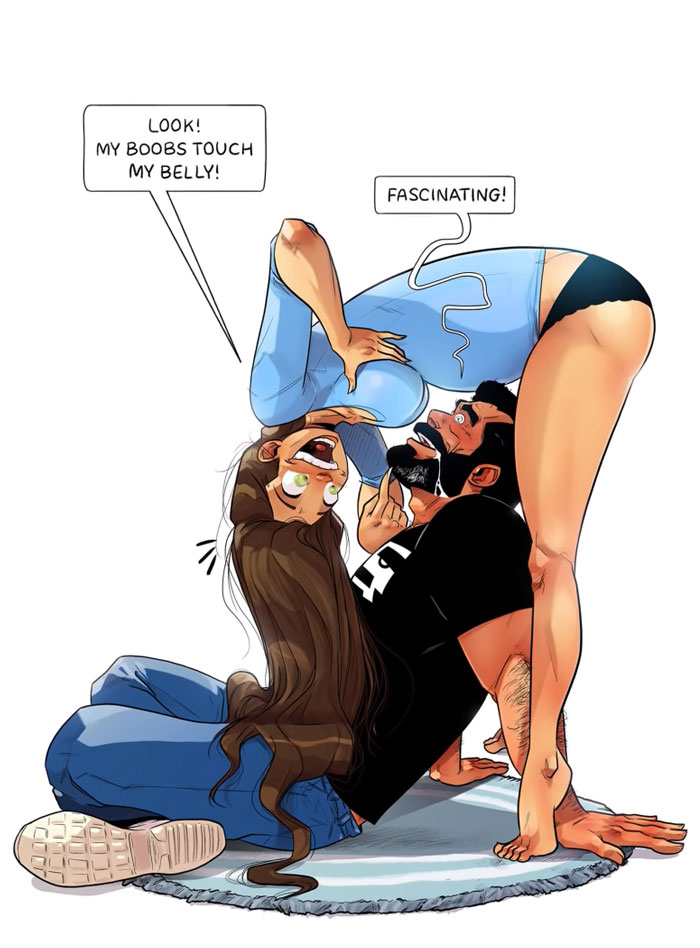 #7 Our Valentine's Day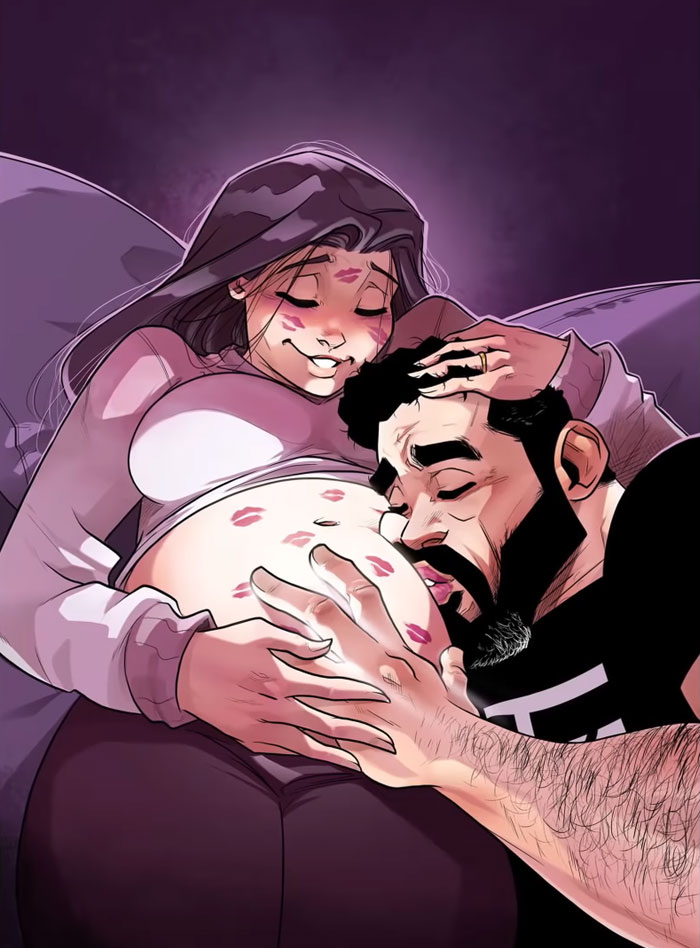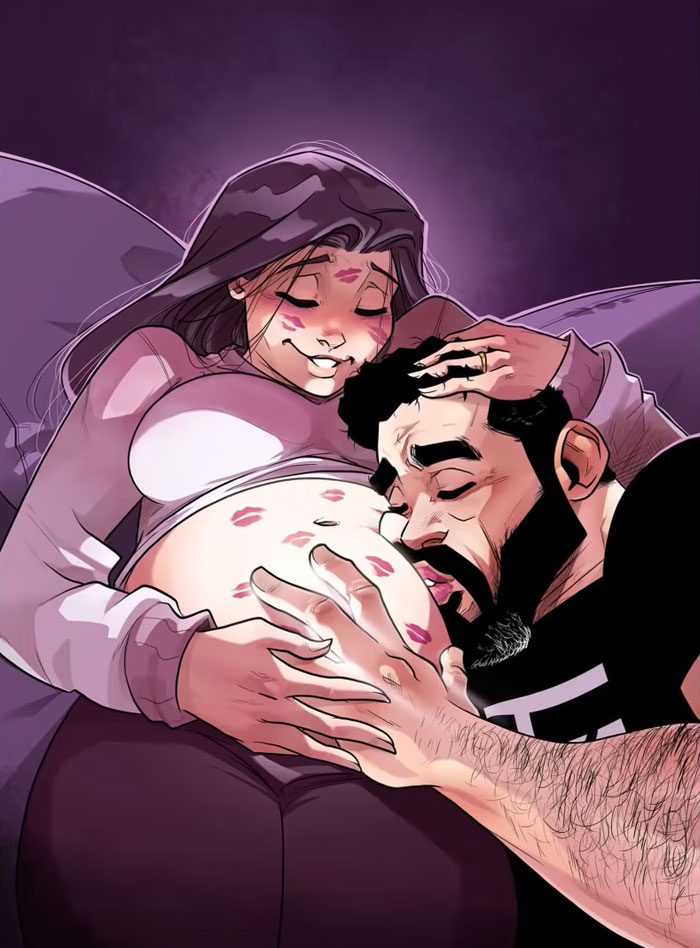 Yehuda and Maya met while doing military service, and after a long period of friendship, they formed a relationship. Our comics are based on real moments that have happened to us, and we try to create fun memories through illustration.
#8 Salt face
#9 Pillow for the belly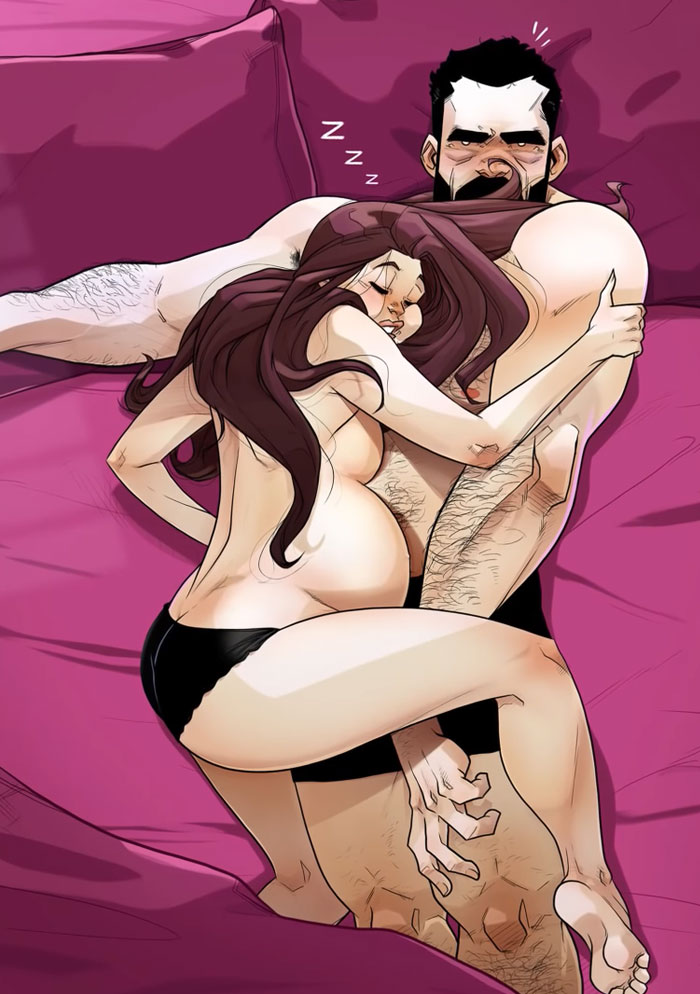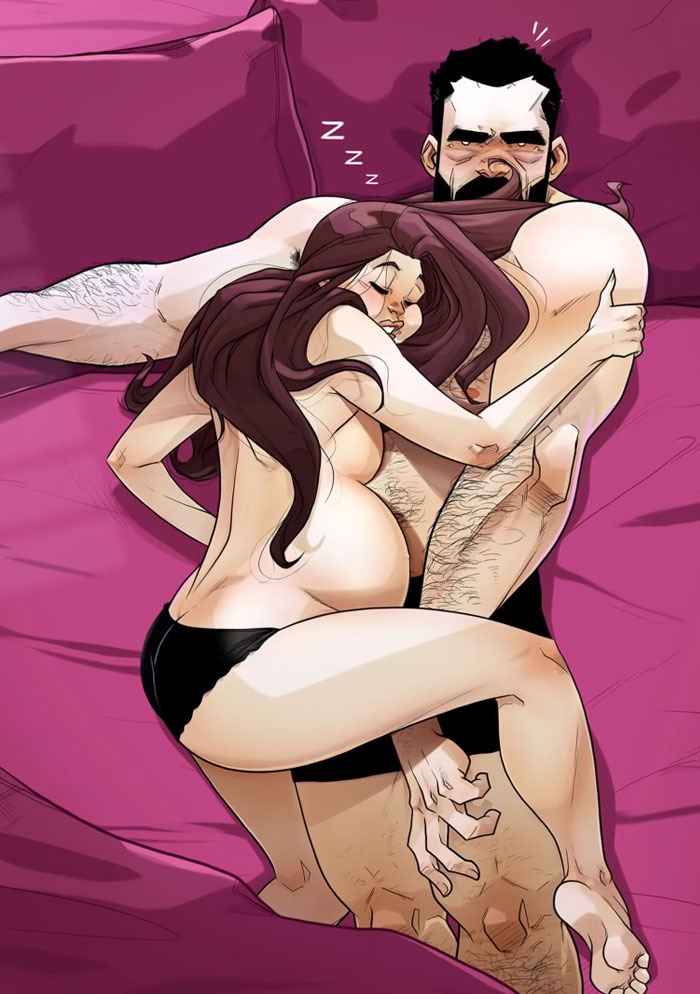 Although Yehuda is the main illustrator, his wife is also an artist and helps her with the concepts and sketches for the composition. "After that, I sit down and start working. When I'm done, Maya adds her suggestions for improvement, suggests color, typography, and more. This whole process does not take more than a day. "
#10 You need to pee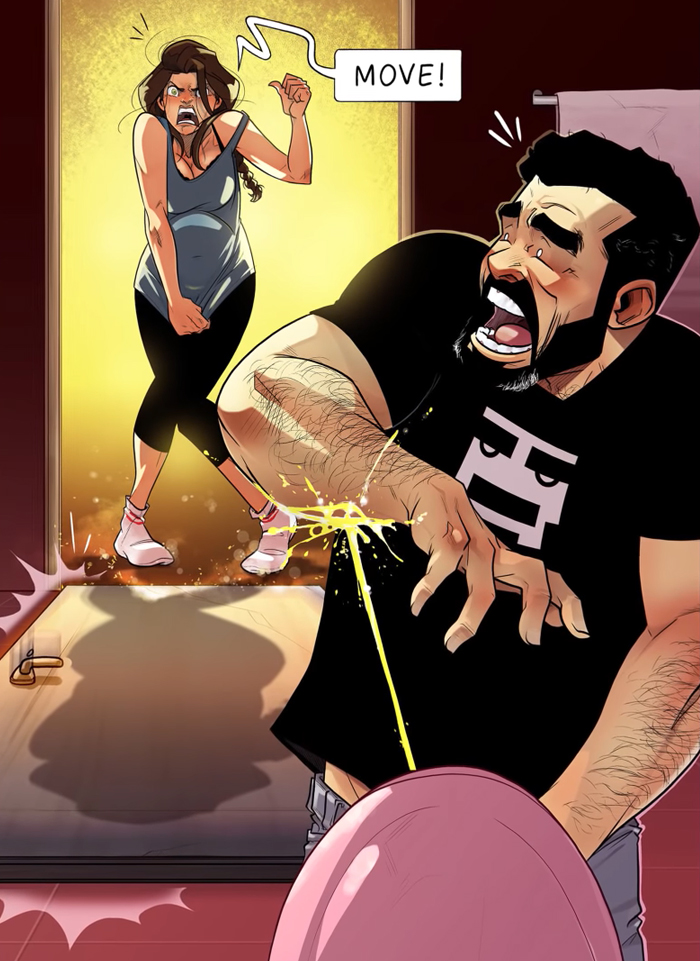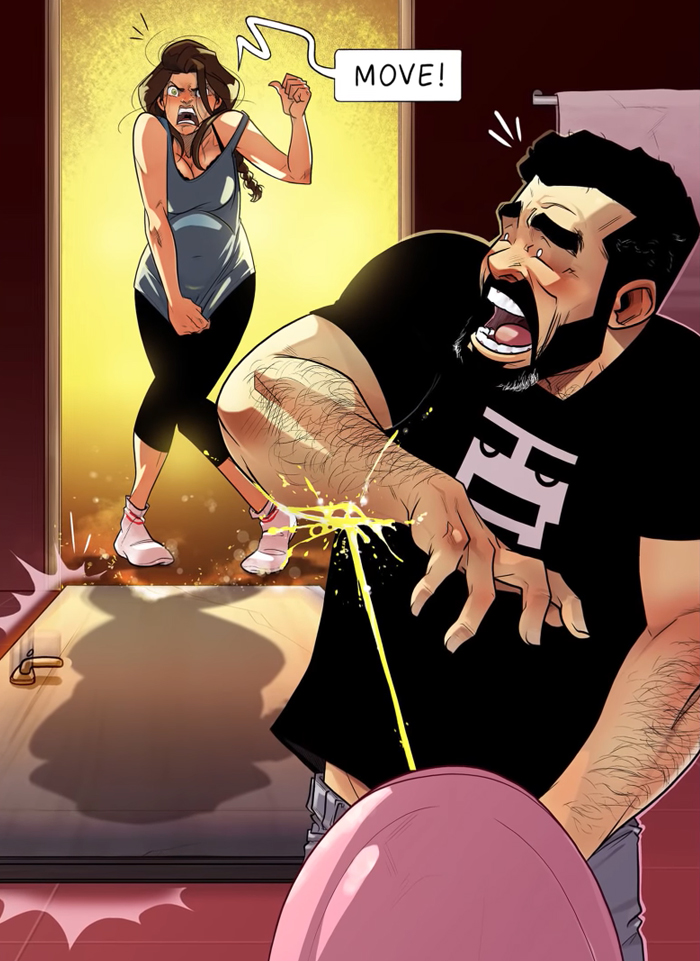 "I wanted to thank all our followers and the love they give us. Thanks to you we can continue creating "One of those days" and make the world a happier place. "
In the comments, people were happy for the couple and are looking forward to seeing the future baby in the comics