The torrential rains in Thailand have caused great damage, but the beautiful action of a man who decided to save the life of his dog is undoubtedly a valuable lesson that should be highlighted about the importance of animal life and that has generated a whole series of positive comments.
The admirable action of a man from Thailand named Theerachot Homjom has generated a whole series of positive reactions around the world. He decided to carry his beloved puppy on his back after the terrible floods generated by Tropical Storm Sinlaku.
The rains caused the Kuang River to overflow, and the buildings in Chiang Rai province where the man lives were completely flooded. People had to flee to higher ground. Some were trying to save their belongings, but for Theerachot her puppy was a thousand times more important.
A man carries his dog on his back to rescue him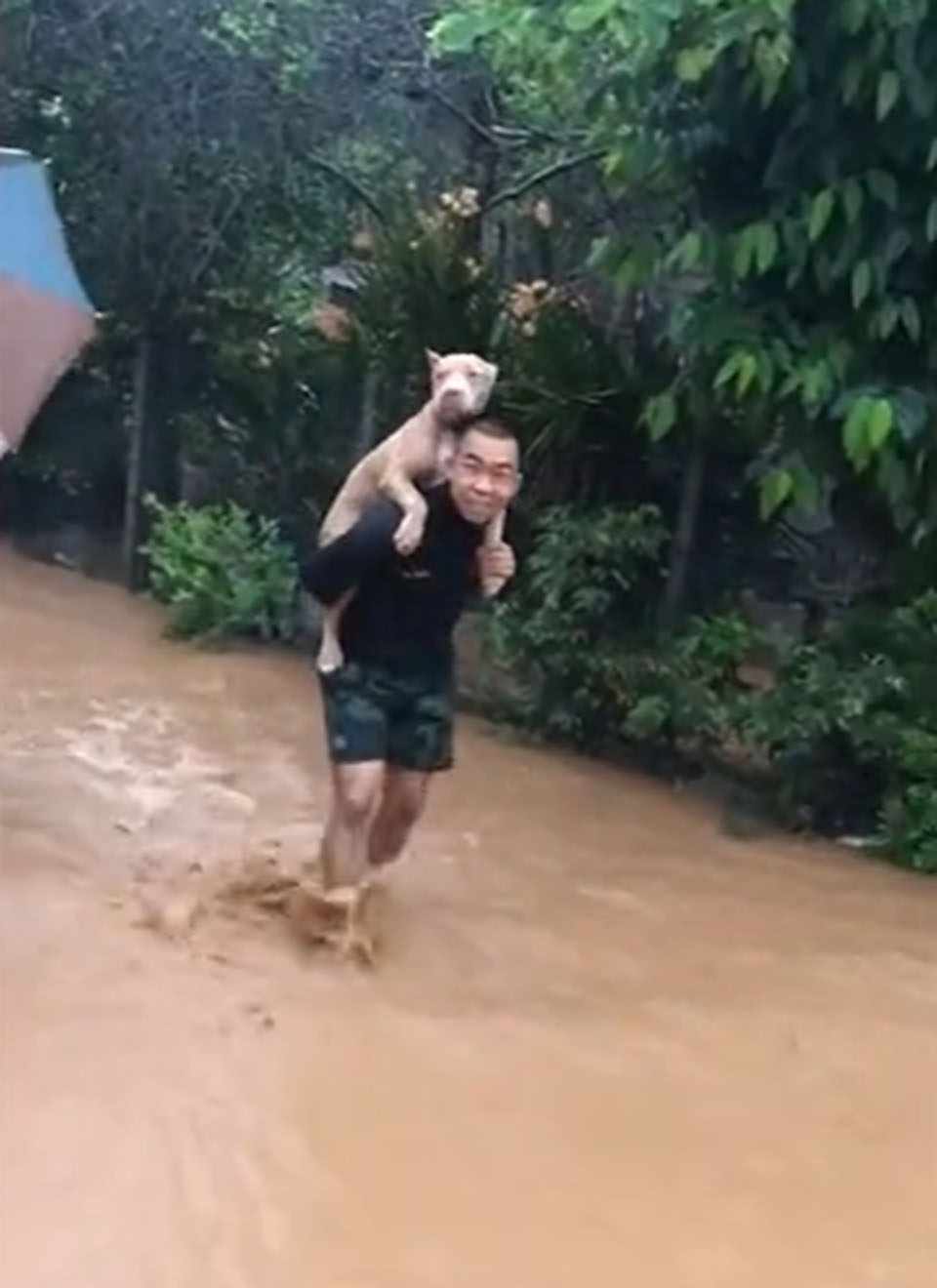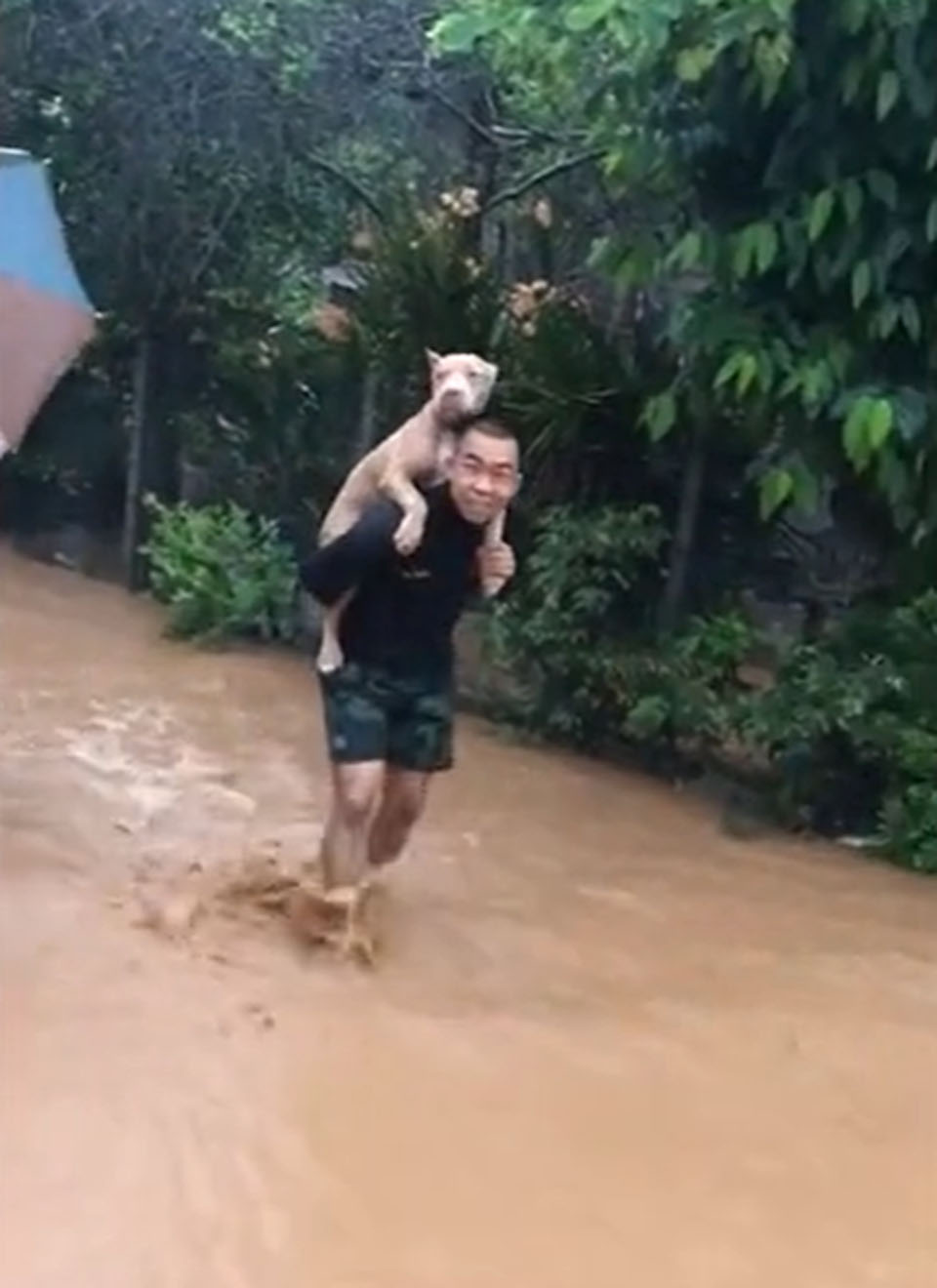 The man is a soldier who has been helping people affected by the floods for the past weeks in 44 Thai provinces, becoming a hero.
According to Metro, Theerachot stated:
Floods can destroy my home, but not this cute dog.
The little dog was very nervous about what was happening, but his adoptive father took it upon himself to make him feel protected. Theerachot gave his four-legged son the level of importance he deserves and that many people ignore,
The beautiful scene of the rescue was captured in a video that was shared through YouTube and the positive comments did not wait.
Unfortunately, according to the Chiang Rai Times, the floods took at least two lives, and hundreds of houses were washed away.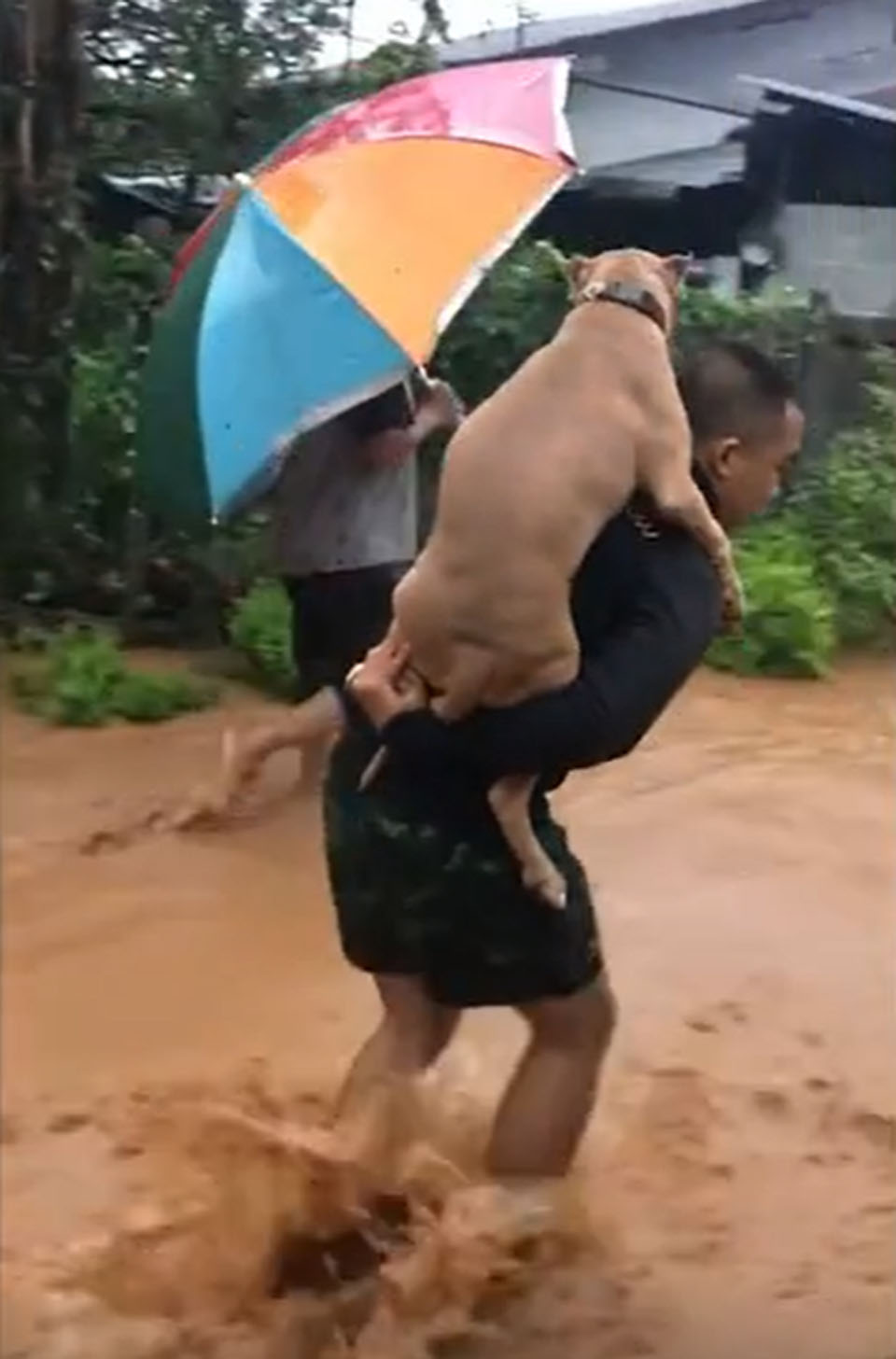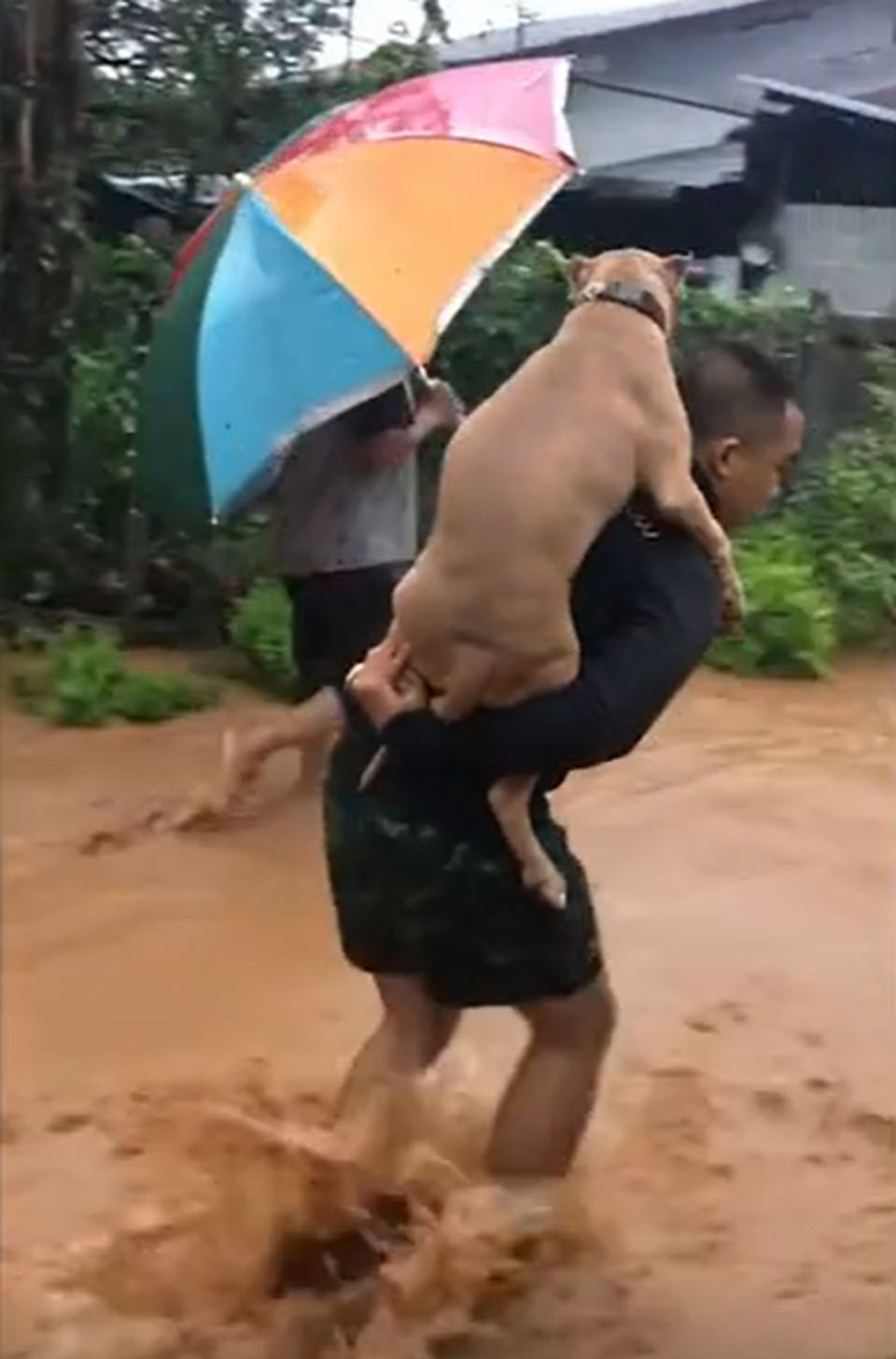 The water was up to people's waist and the soldiers had to use boats to rescue villagers in rural areas, in addition to delivering aid packages, especially in Loei, which is one of the regions that need it most.
Rattiya Panich, who has been affected by the situation, said:
The flood came very fast, my family couldn't catch anything.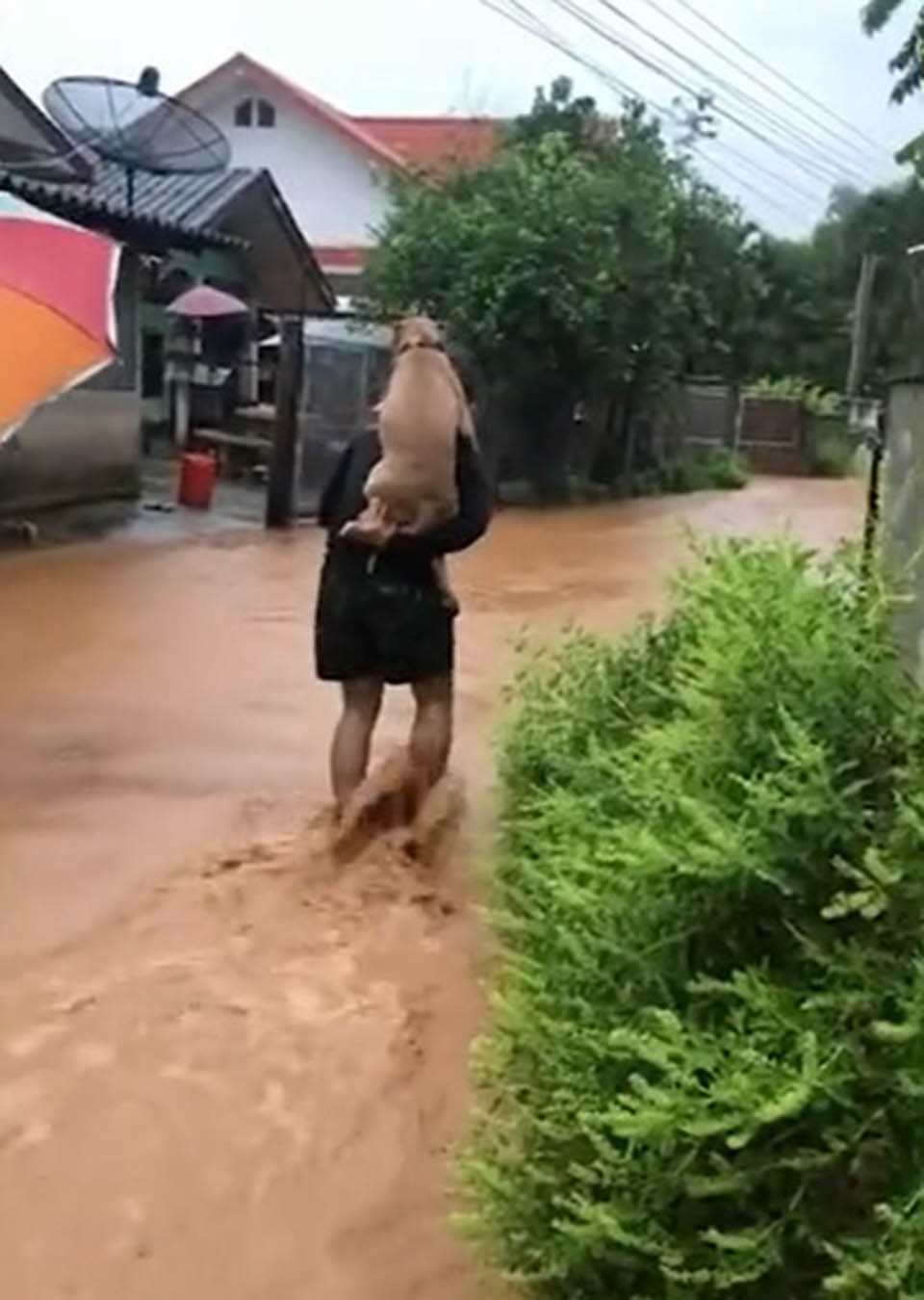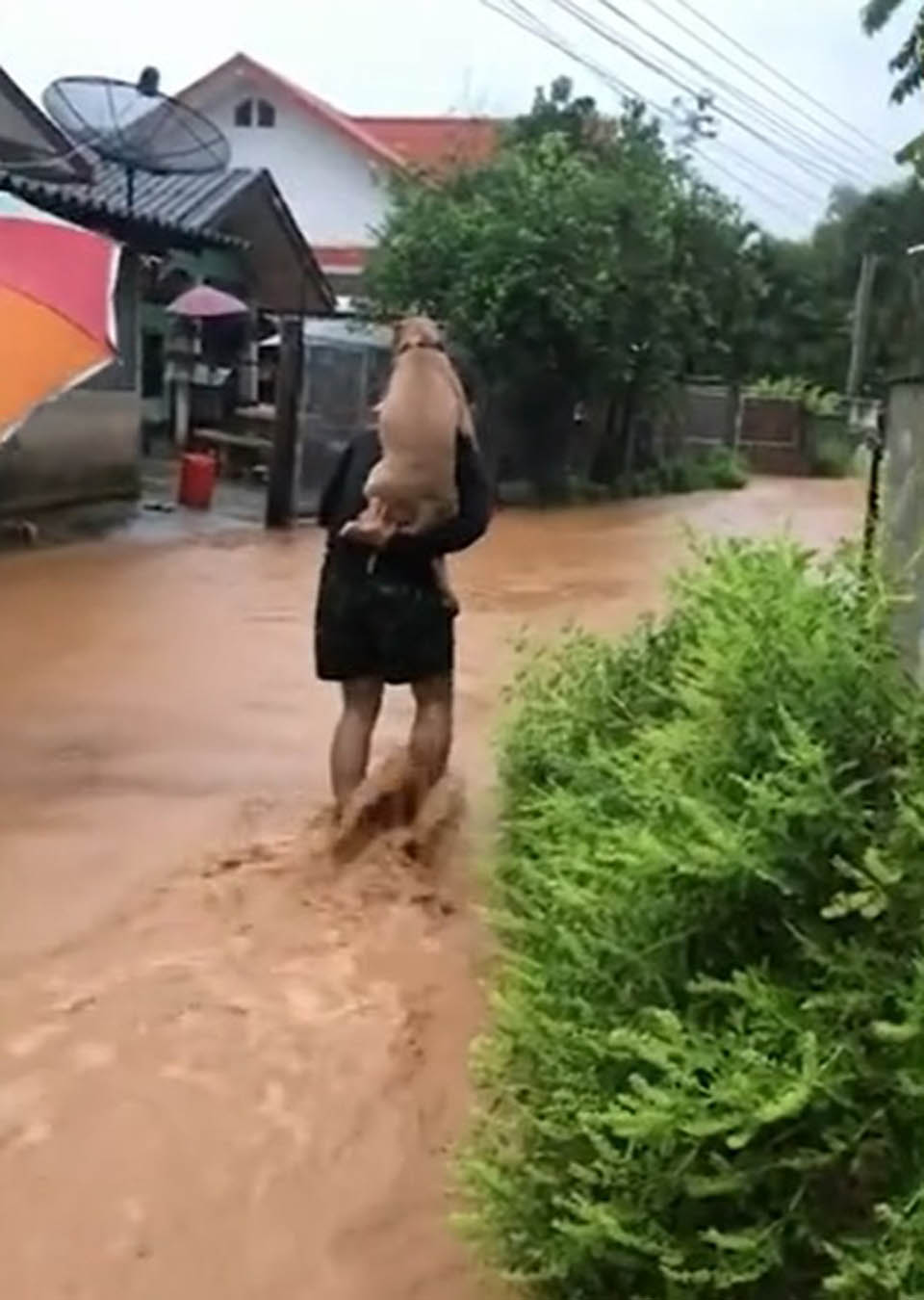 It is unfortunate what happens, but it is also admirable to highlight the work of the soldiers, in this case, that of Theerachot, who in addition to helping those affected decided that the life of his dog was a priority.