This is Mr. Bruce Willis. Not the big screen badass, but this is a fighter too. His story begins with the label of "the saddest cat", since his eyes showed the difficulties of his years living on the street. It took a long time for him to find an owner who loved him, and she too had to overcome obstacles to get him home.
Bruce was 6 years old and had quite a few health problems: scars, an injured eye, broken teeth, the feline immunodeficiency virus, and a few infections he caught at the shelter. Despite his appearance and misfortune, he was "the sweetest and most affectionate", but he could not find a family. On International Cat Day, Sandra saw a post from the Minnesota Animal Shelter that featured Bruce, and it broke her heart. Sandra had no intention of keeping pets, as they did not allow animals in the apartment where he lived, but she could not abandon him and constantly visited him in the shelter, hoping that he would find a human. After a month, she managed to convince her landlord that Bruce needed a home.
After a year with Sandra, the orange cat is unrecognizable. She has gone from being the saddest cat to the happiest, and now she thrills her 94,400 followers on Instagram.
Below you can read the whole story of Bruce Willis!
More information at: Instagram | Facebook
Bruce Willis spent years wandering the streets, until at age 6 he was rescued by an animal shelter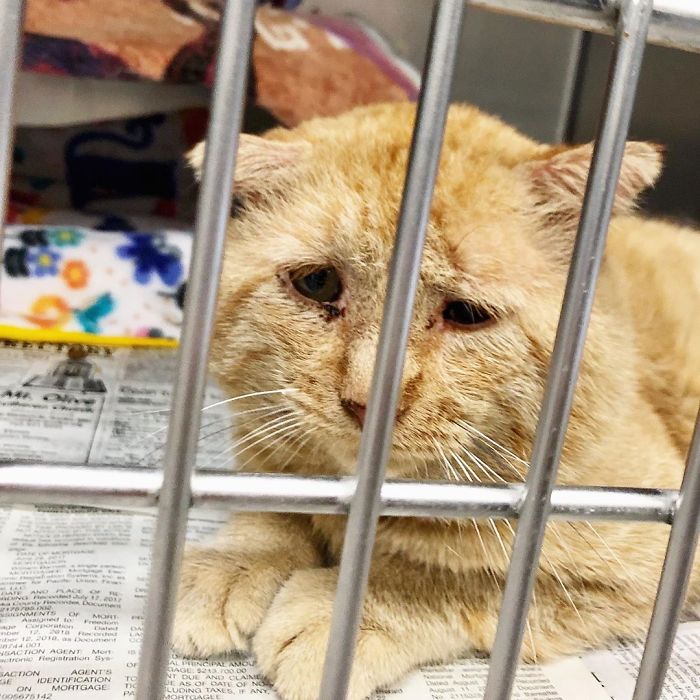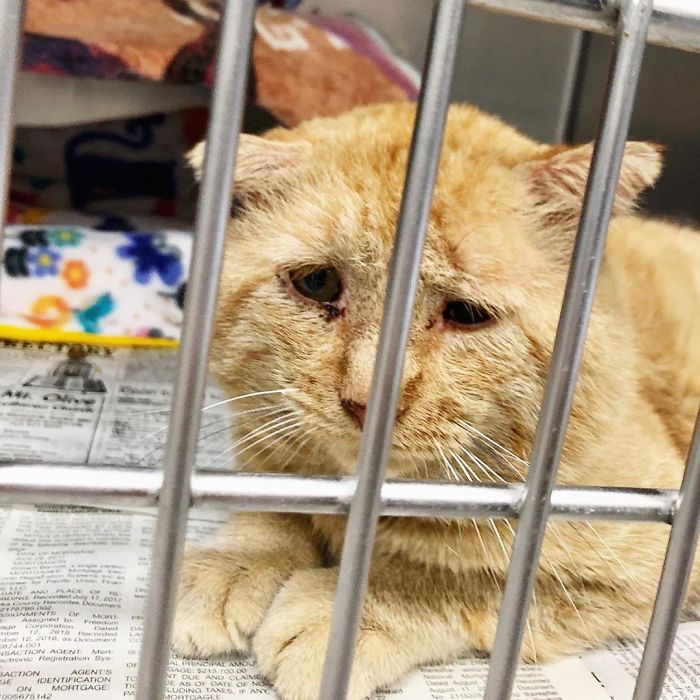 He had fight scars, a wounded eye, broken teeth, and tested positive for feline immunodeficiency, causing him to catch a cold and respiratory infection at the shelter.
But the most moving thing was his sad look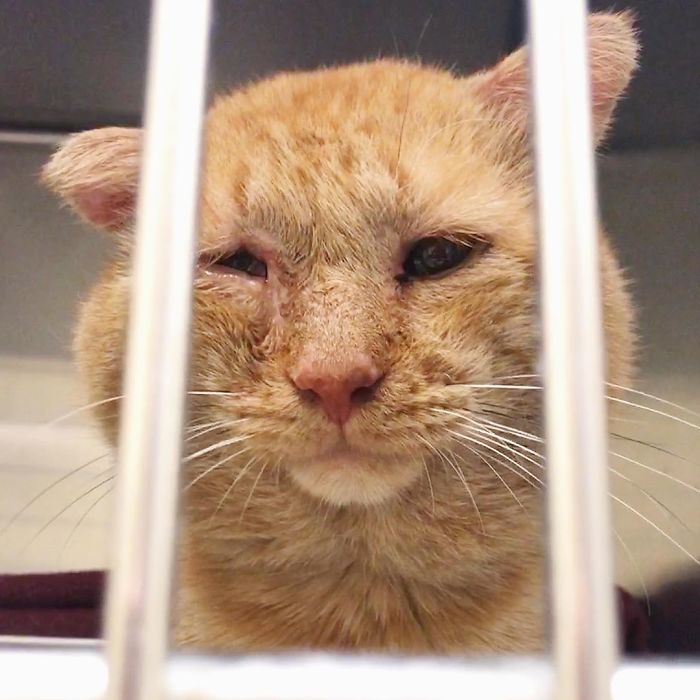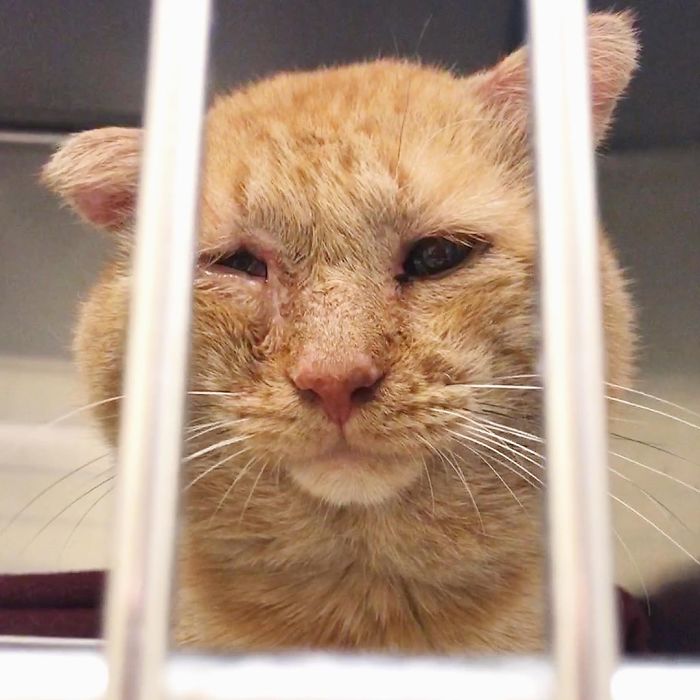 The weeks passed and I was still in the shelter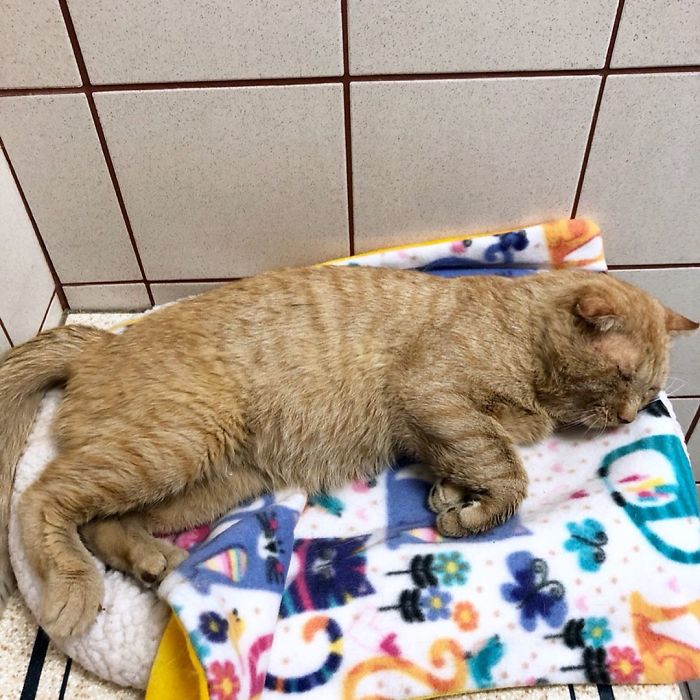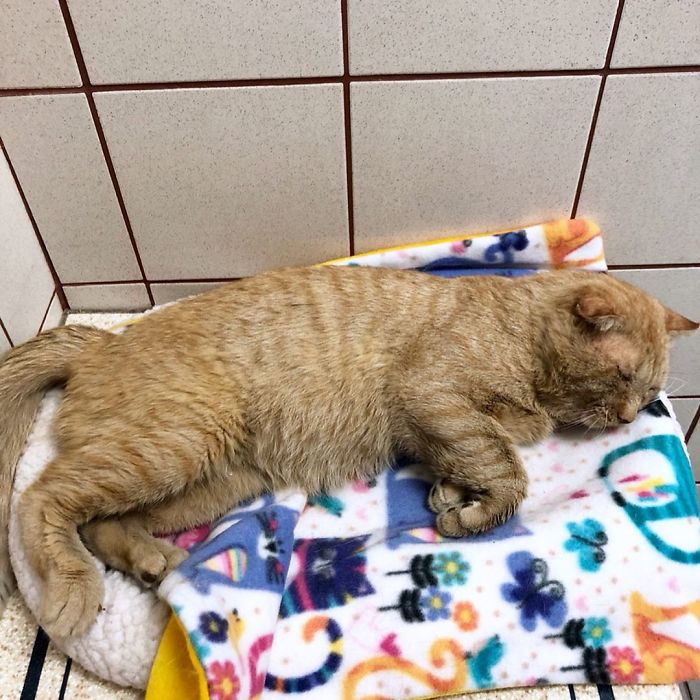 And one day, Sandra, who had no intention of adopting a cat, saw it on Instagram and it broke her heart
I saw it for the first time in a Minnesota Humane Society post from August last year. Her eyes were talking to me, she looked so sad. I knew there was nothing I could do, because my landlord did not allow animals. Despite everything, I had to go visit him. It seemed sadder still and I had to leave after a few minutes because it broke my heart. I kept visiting him. When he got the infection, he was very sick, and he hoped someone would adopt him, but he was still there, week after week.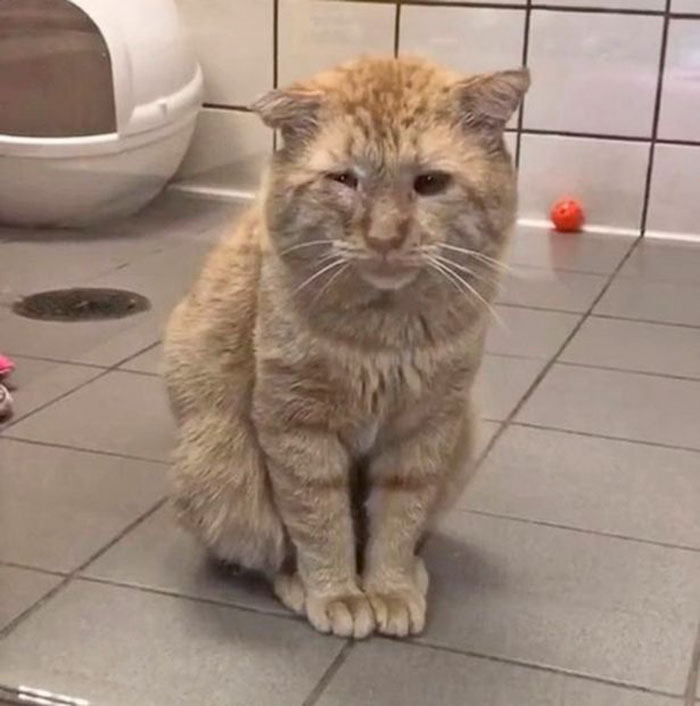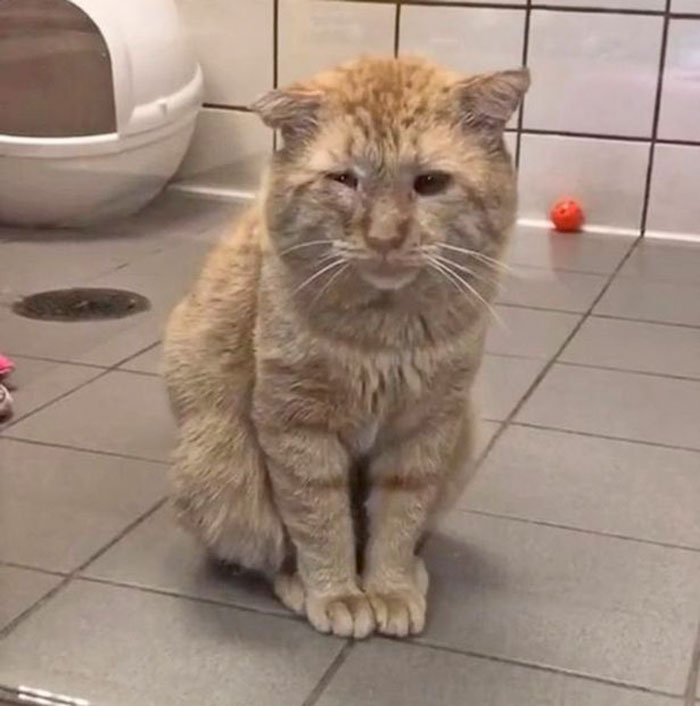 He managed to convince his landlord, who had the no-animal rule, that Bruce was worth making an exception, and their lives were forever changed.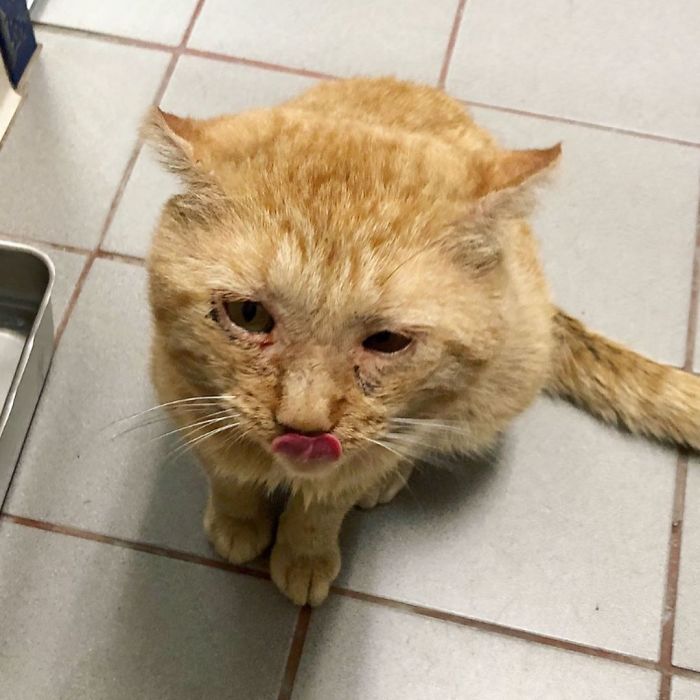 In the end, I decided to ask the landlord for permission to bring it in, and I was surprised that he decided to make an exception. I brought it home the next day. She went from being the saddest cat to the happiest in a couple of hours. She spent the night purring without leaving me.
His first night at home he didn't stop purring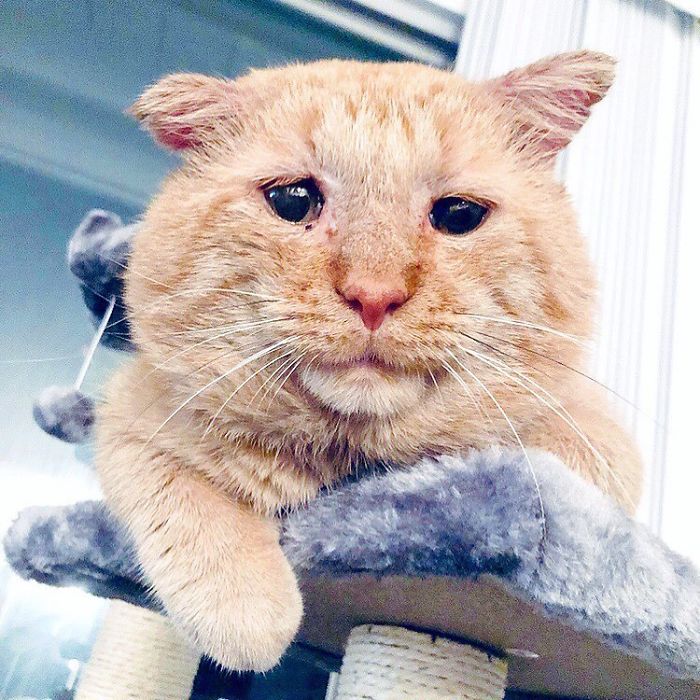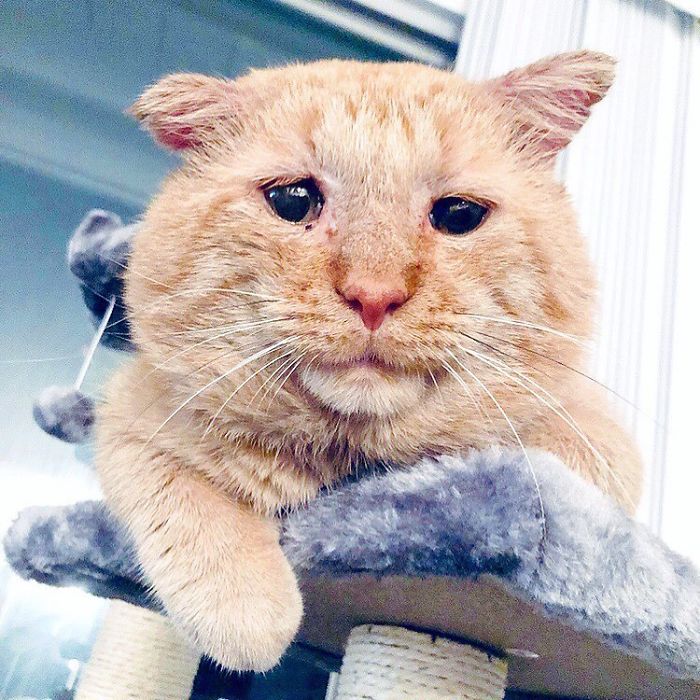 Mr. Willis has feline immunodeficiency virus, which means he has a weaker immune system than normal cats. When I brought him in, he had a cold and eye and ear infections. It took a little longer to fight it, but he got over it, and right now his illness is not noticeable. I just do what I can to keep him happy and healthy. "
It's been a year since Bruce Willis found his home and he's been incredibly transformed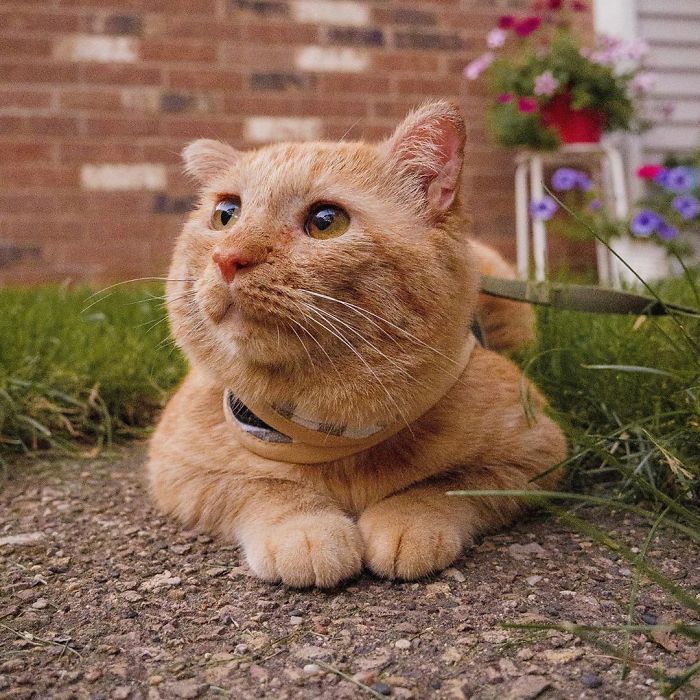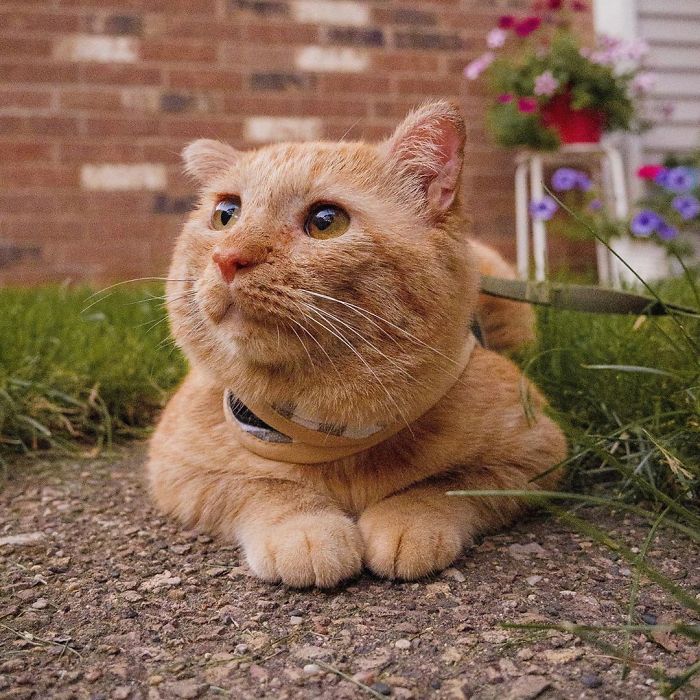 I've had it for a year, and we've had ups and downs. He was very sick and had to go to the vet all the time. Luckily, he overcame it all and today he is happy and healthy.