We all want to live long enough to see our favorite person unite his life with a faithful companion. Charlie Bear, a 15-year-old black labrador, lived long enough to count it, despite a brain tumor. The story is moving.
Kelly O'Connell met Charlie Bear when he was just a 12-week-old cub. The puppy had been abandoned in a grocery shopping cart and taken to a shelter where O'Connell was working while preparing to become a veterinarian. It was love at first sight.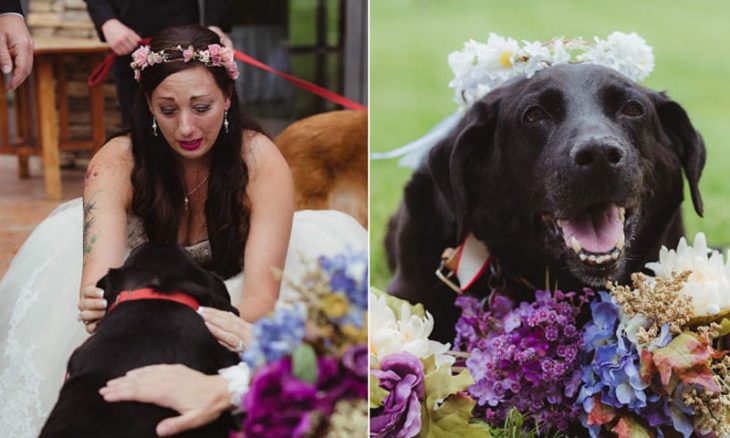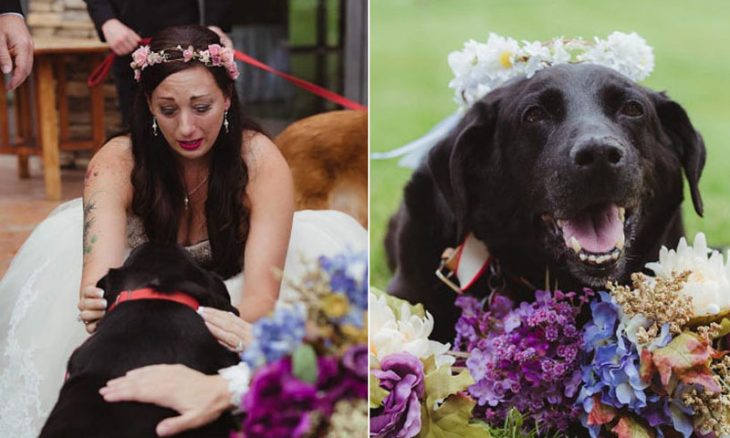 "I wasn't really looking for a puppy. I was 19 years old and I still lived with my parents, I went to school and it was the worst time of my life to have a dog ".
But there are times when you choose and others when life chooses for you …
It came and I said yes I'm taking it home.
Charlie became his best friend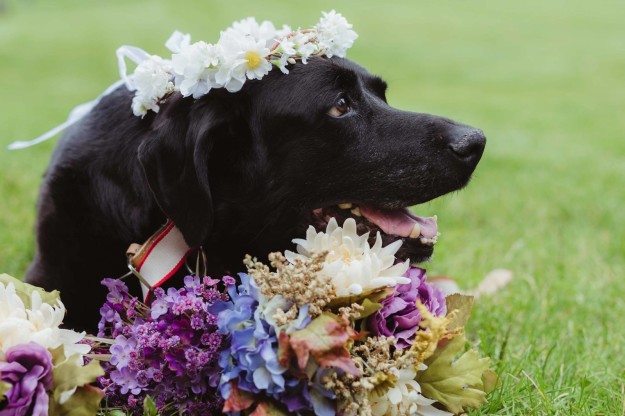 They grew up together and shared many things, including moving from New York to Colorado. In 2019 O'Connell met an aspiring veterinarian: James Garvín, fell in love, and moved in with him and his two children.
"Charlie had what he wanted, but he knew he couldn't offer him a family. As soon as I met James and his children I knew it was the last thing I could give him, a great happy family. "
Charlie Bear was diagnosed with a cancer tumor last April, after a seizure, he suffered when they were out for a walk. The prognosis was not good.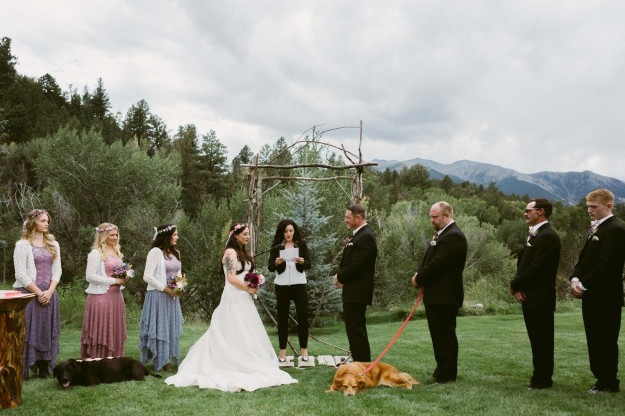 Weeks before Kelly and James's wedding, Charlie convulsed again, seeming to be in pain. O'Connell and her now-husband arranged everything to put him to sleep.
A week before the wedding he looked fine, he had no trouble walking, he looked like new, said the owner. I thought I could make it to the wedding. I thought he would have liked to be part of this event. "
Kelly and James were married on September 1 with Charlie Bear as a companion, in addition to their other five dogs.
O'Connell fell apart when Charlie Bear walked next to her to be by her side.
James and I were just saying, 'We did it, buddy, you did it.
But Charlie was too tired to return, so Katie Lloyd, one of the bridesmaids, took him in her arms and carried him back. Photographer Jennifer Dziuvenis said that everyone started crying when the dog was brought back home.
I heard Katie say, 'Charlie, I can't leave you.' I think he was really glad to be a part of this, obviously, he couldn't understand what was happening, but he did realize that that was his family.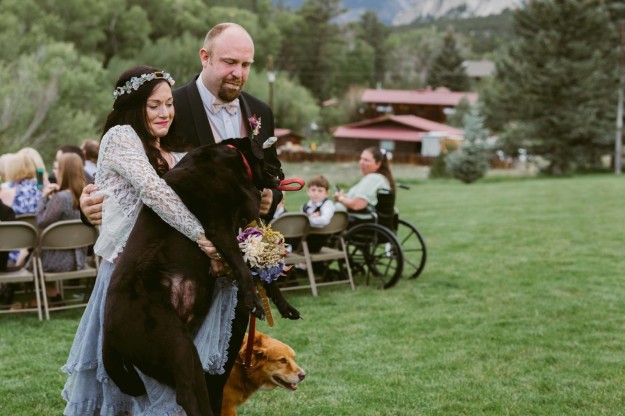 O'Connell said: I saw in his eyes that he held out until the last moment for me. You could tell from the photos how happy he was. He literally looked smiling. His body was ceasing to function, but he was happy. "
Charlie was put to sleep a week later, on September 9. He died quietly at home, in front of a fireplace, surrounded by his new family.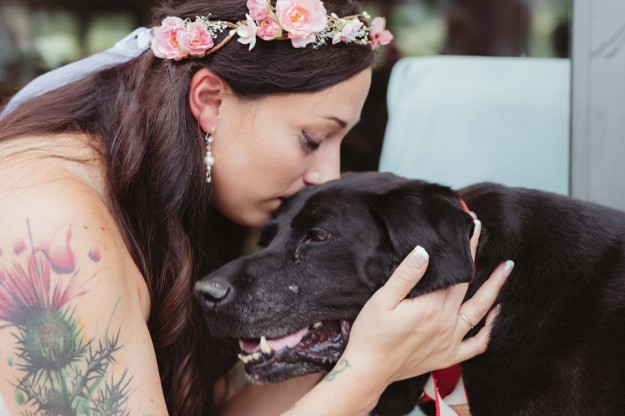 O'Connell claimed that having Charlie at his wedding and being able to have photos to remember him meant everything.