Relatable Comics are a great way to find humor in the mundane moments of our everyday lives. These comics are created with the purpose of depicting situations that many people can relate to and find amusing. They often showcase scenarios that we have all experienced at some point. By highlighting these funny and relatable moments, these comics allow us to laugh at ourselves and the quirks of daily life. They can provide a lighthearted break from the stresses of the day and remind us that we're not alone in our struggles.
Survive Office Doodles is an Instagram account run by artist Shilpi Samson, where she posts circumstances that might be related. She depicts the difficulties of the day in a straightforward artistic manner. She is a Mumbai, India-based artist and illustrator who has become well-known for her relevant cartoons about amusing events that occur in daily life. Her comics are well-known for being funny and relatable, and as a result, she has a sizable online following of 48,400 followers on social media.
Small everyday occurrences that many people can connect with serve as the inspiration for her artwork. Her cartoons include subjects that are common to most people, such as coping with the frustrations of technology and negotiating the intricacies of relationships. Readers of all ages enjoy her writing because of her talent for capturing these commonplace occurrences in a humorous and lighthearted manner. Because it appeals to her readers' common experiences, her writing is not just enjoyable but also relatable. Her comics offer a welcome distraction from the pressures of daily life by addressing these subjects in a lighthearted and hilarious manner.
Credit: Survive Office Doodles
For more info: Instagram | Facebook | Website
#1. Weekend Plans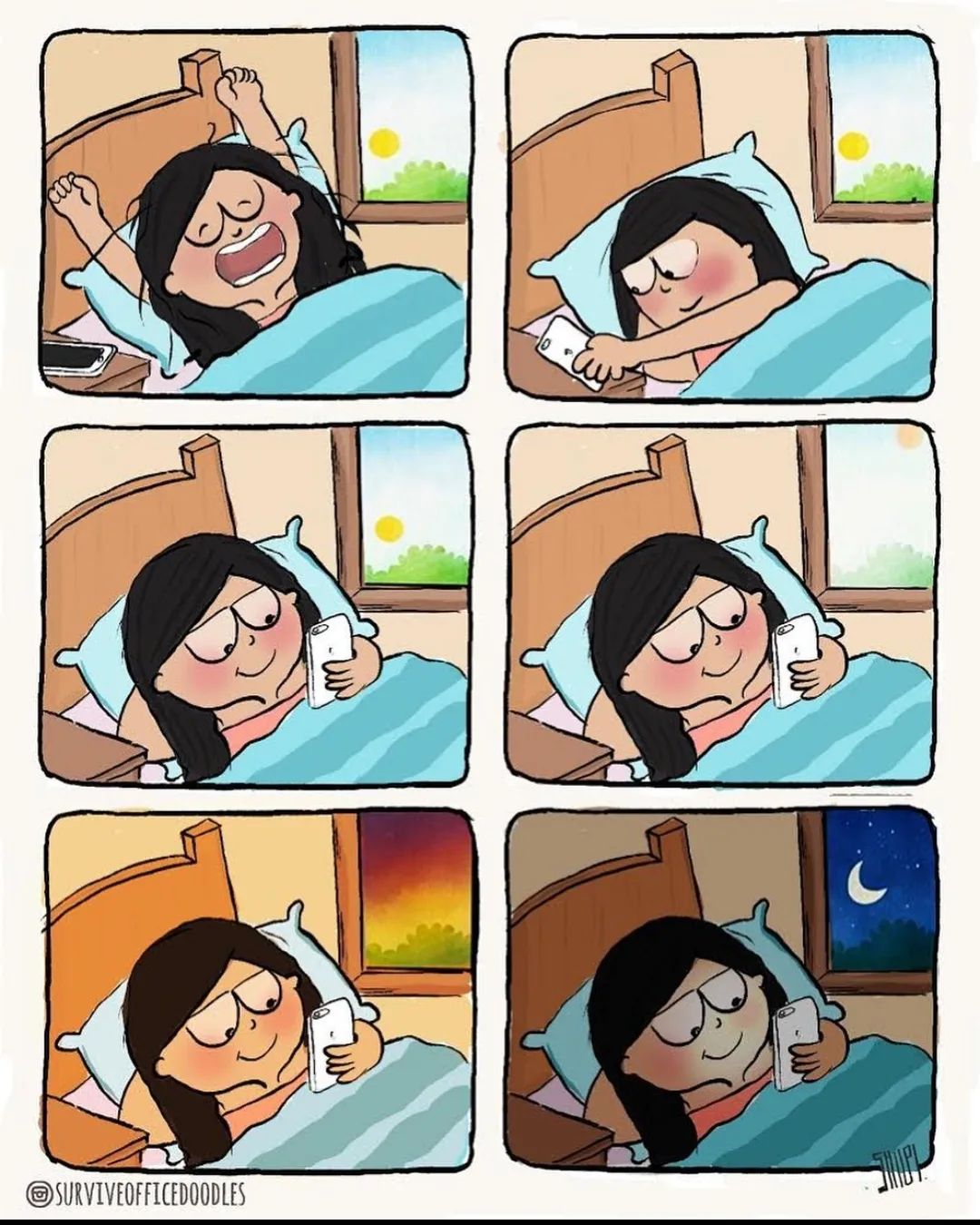 #2. Hot shower in winters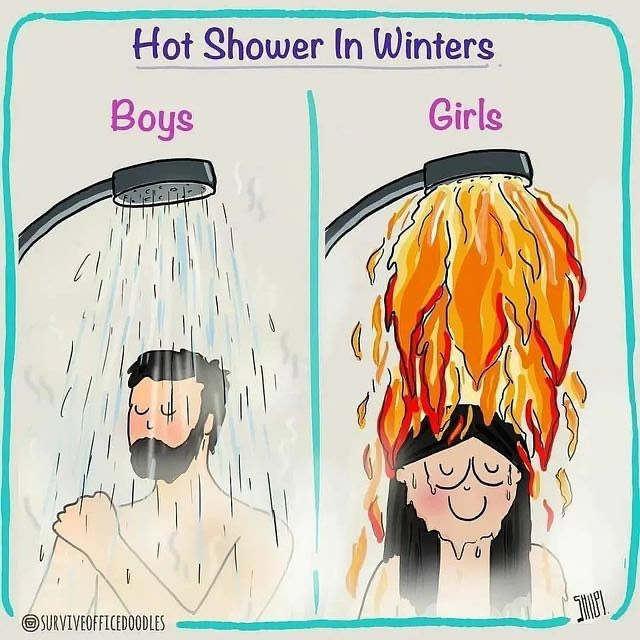 #3. Ordering a snack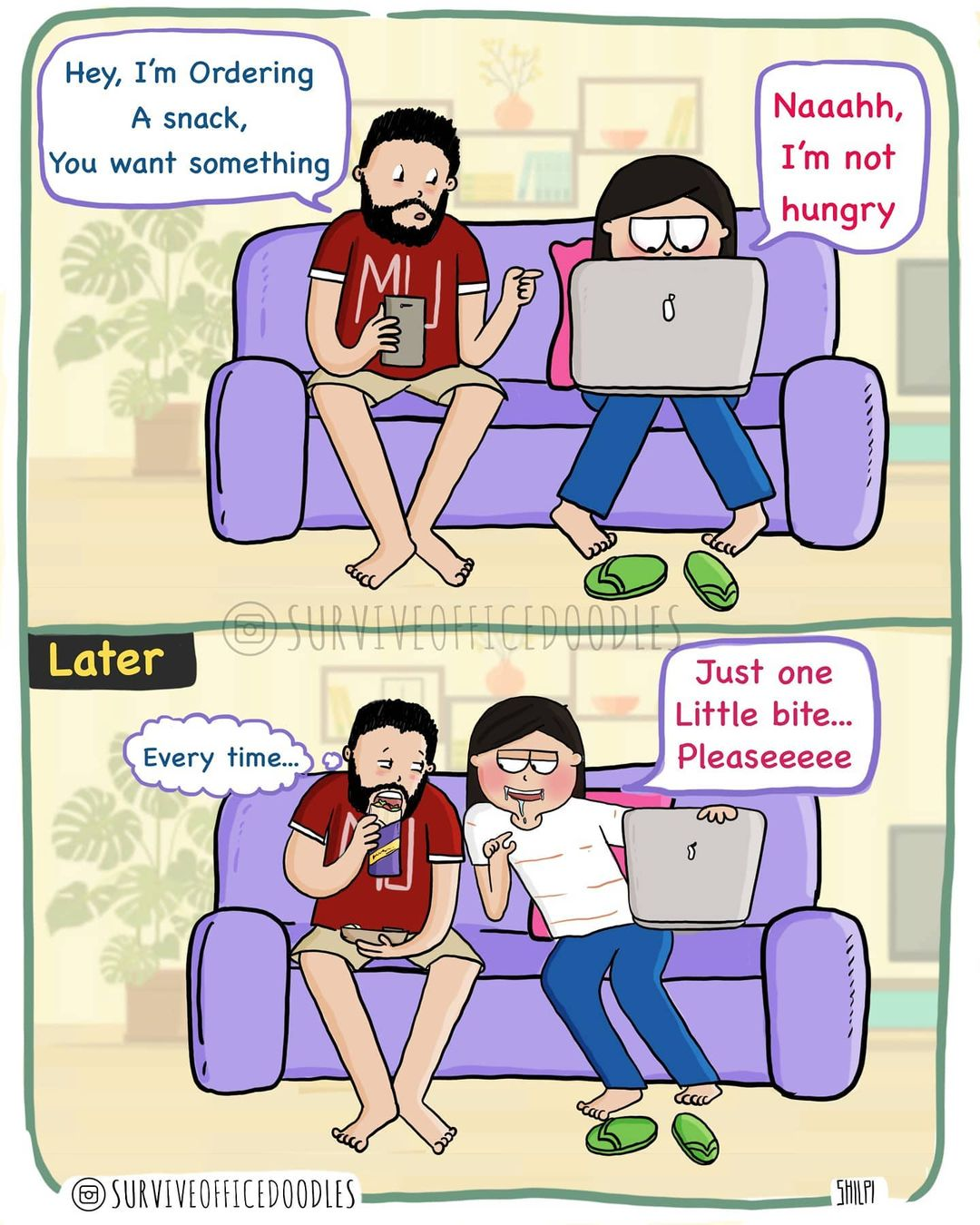 #4. Perfect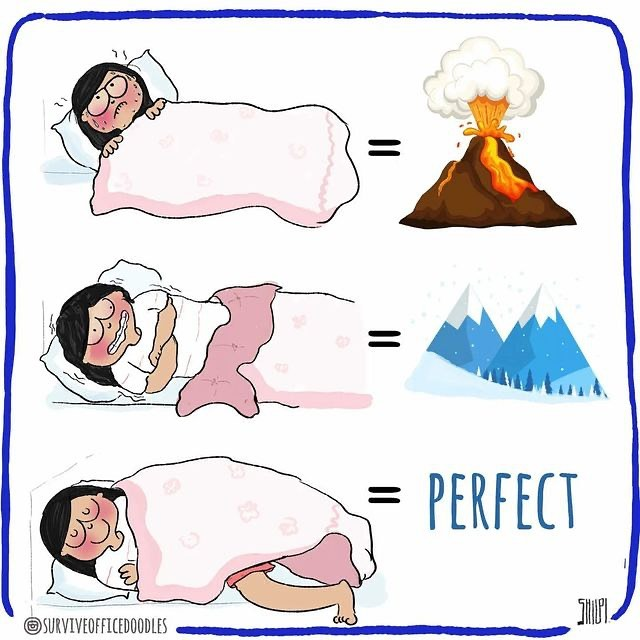 #5. Watching the movie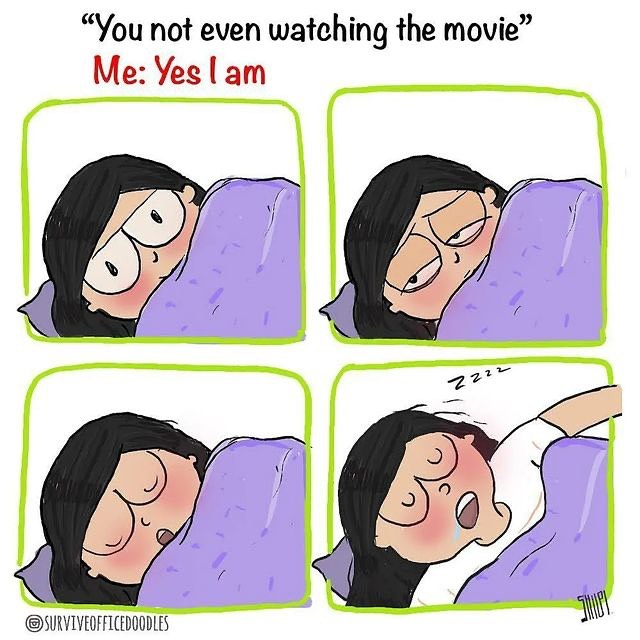 #6. Winter fashion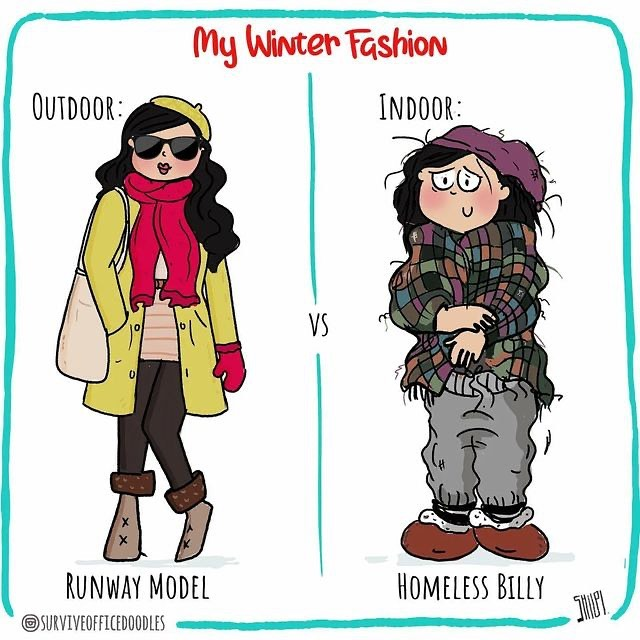 #7. Inside your stomach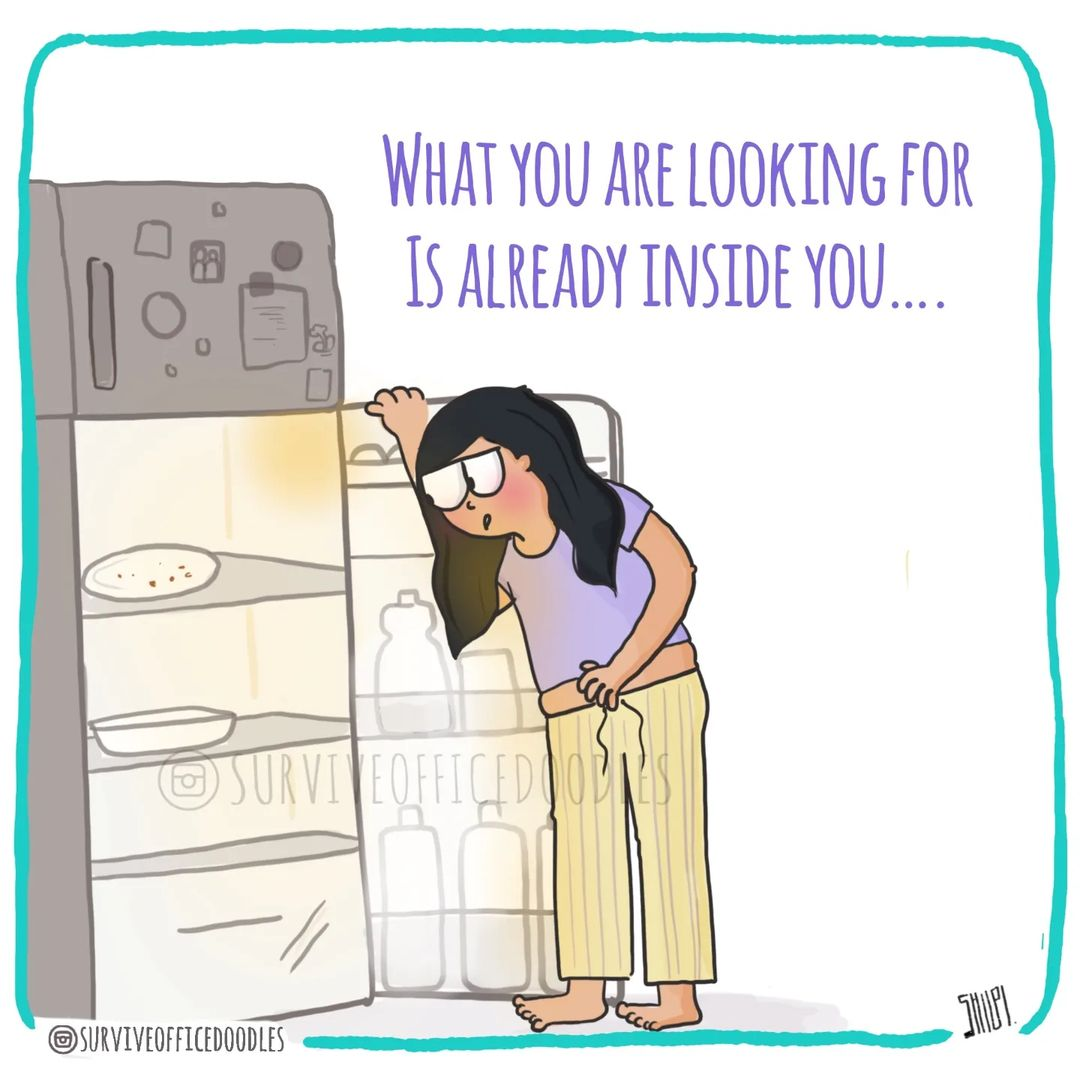 #8. Free time is a myth onve you grow up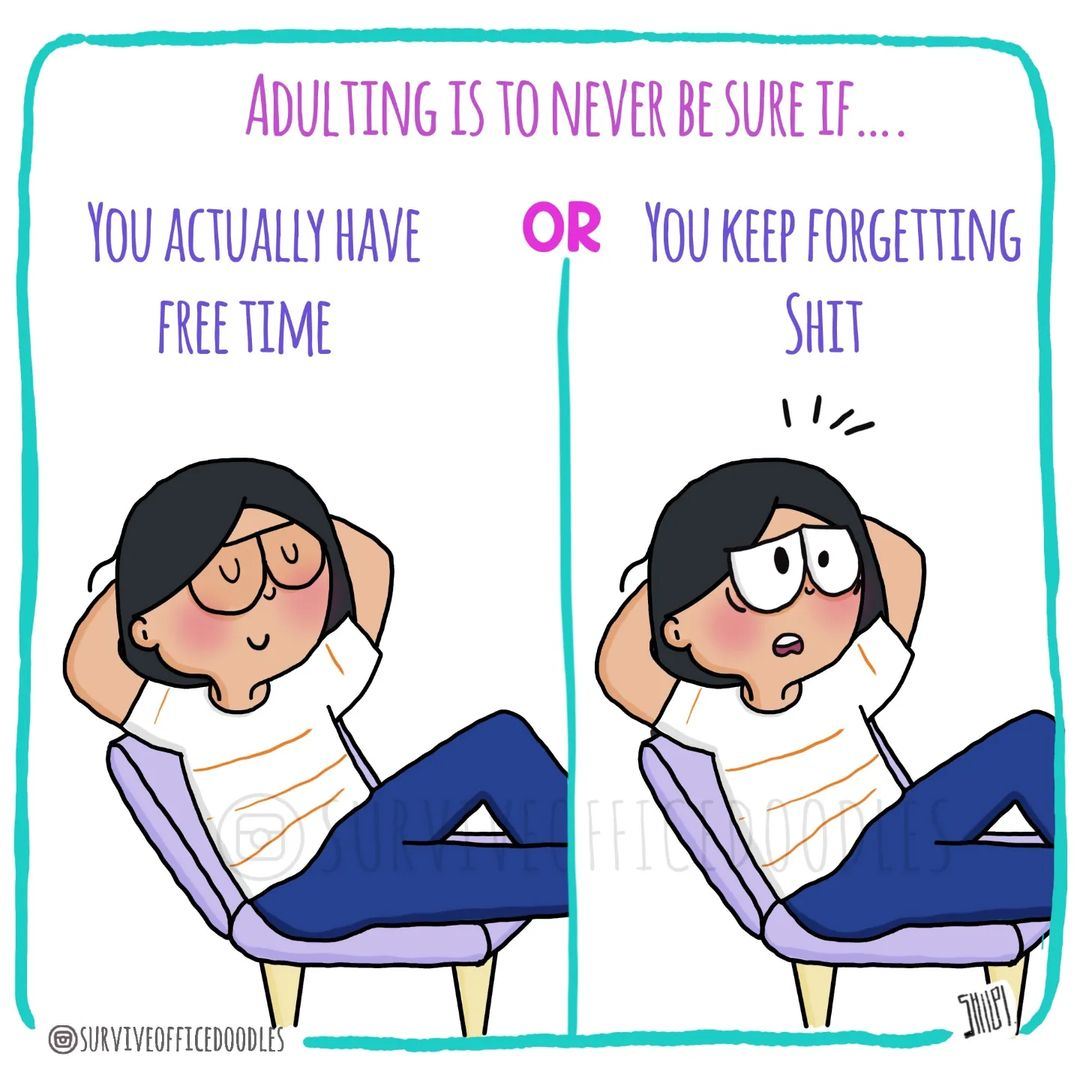 #9. So much work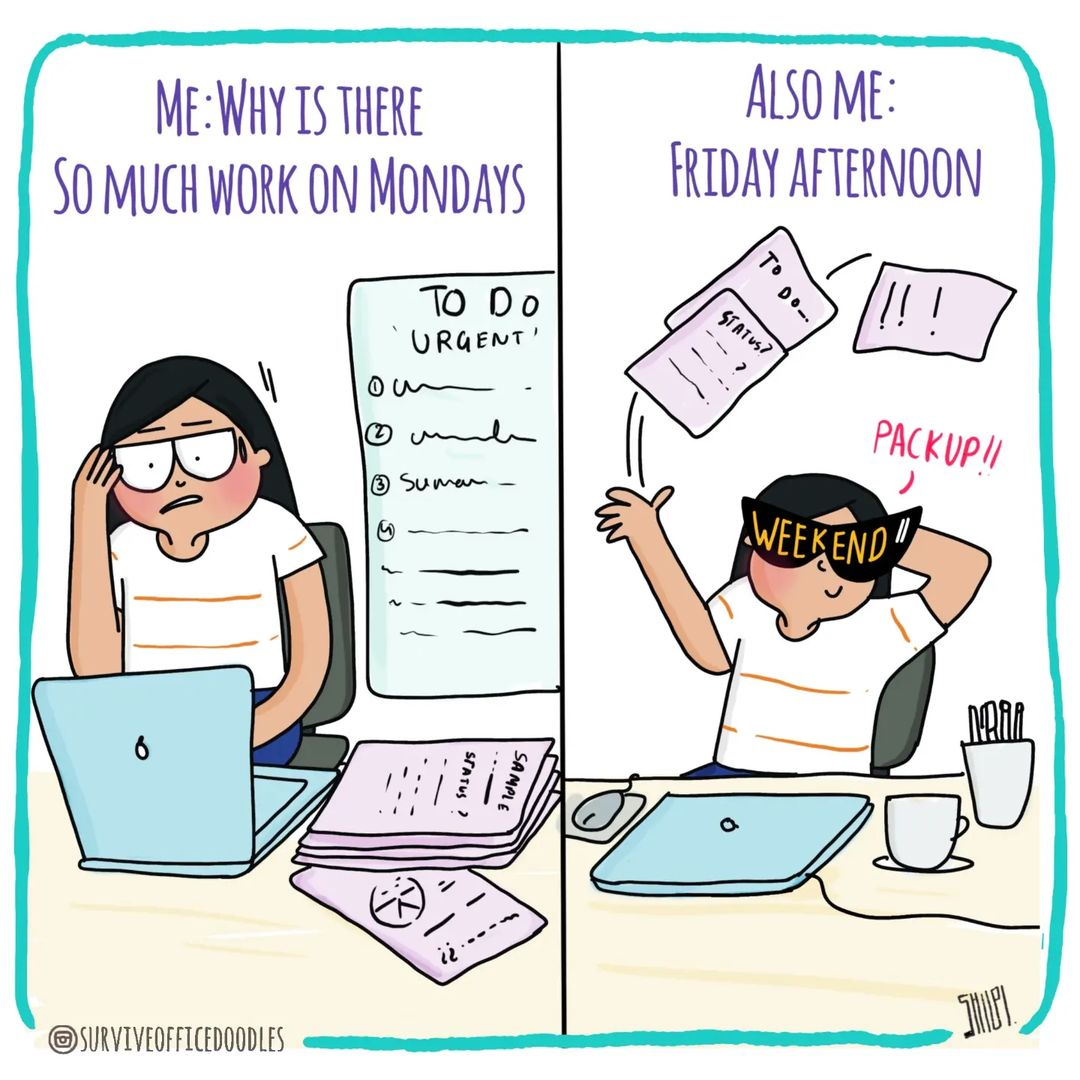 #10. Periods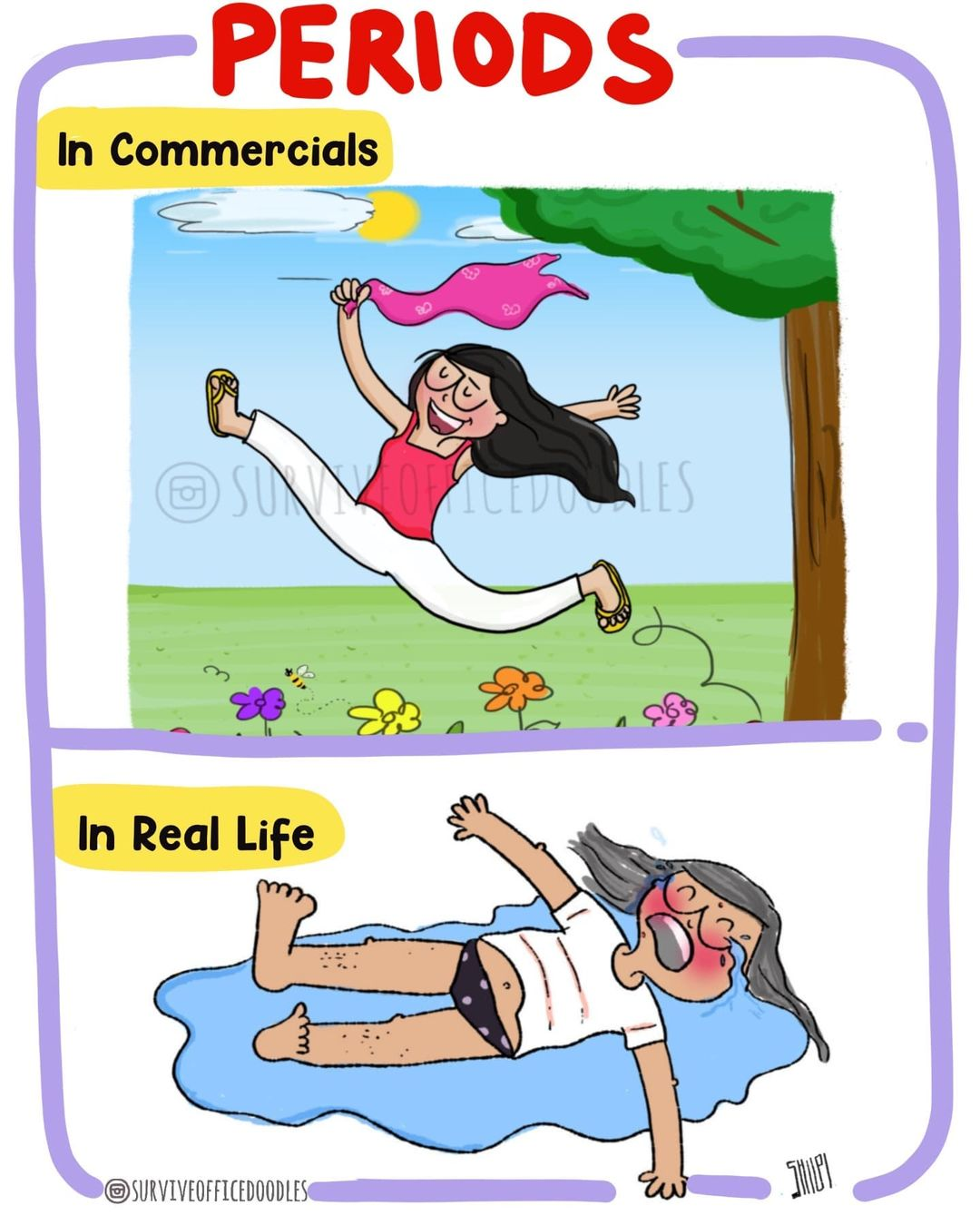 #11. Planning vs doing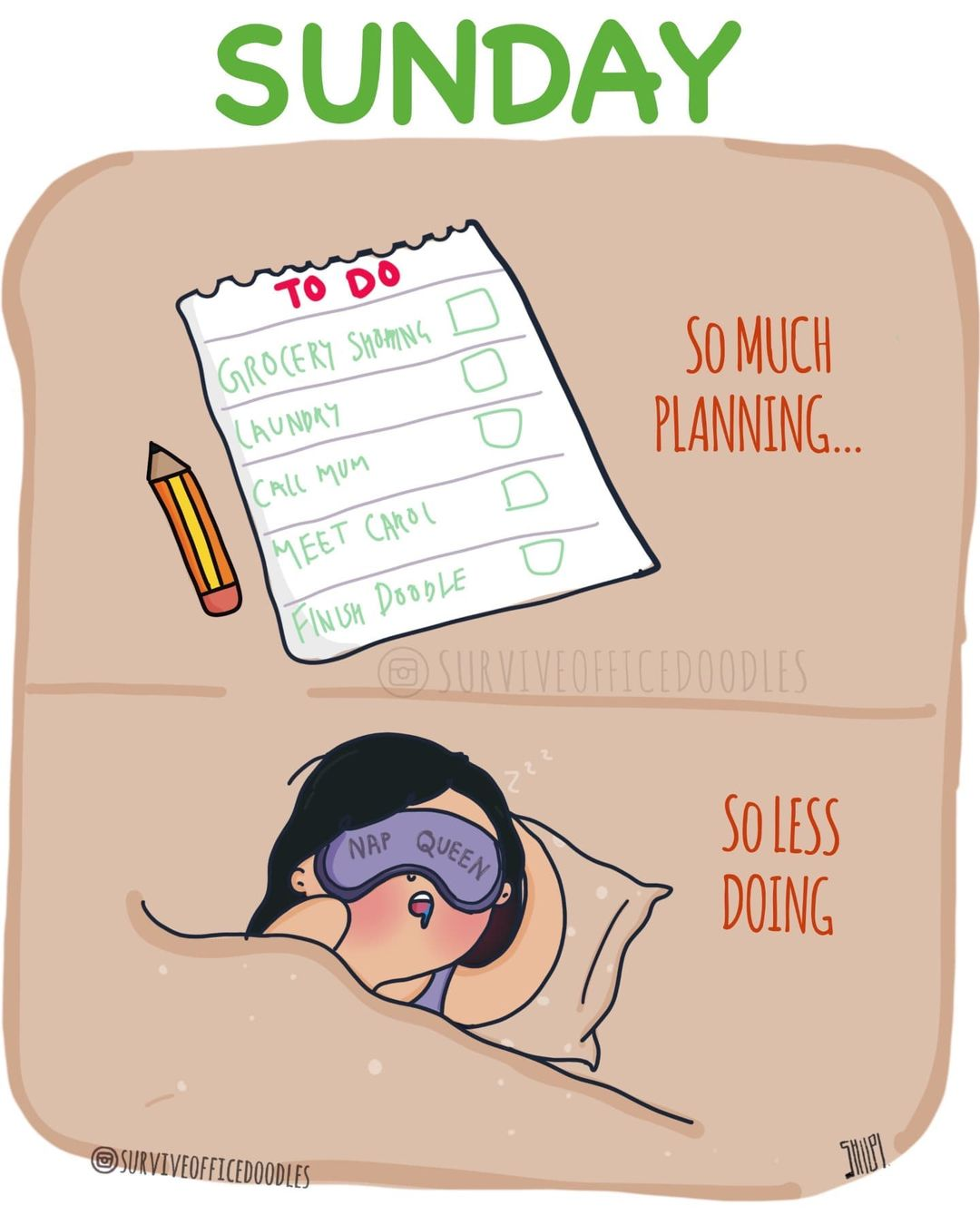 #12. Enjoying the bathtub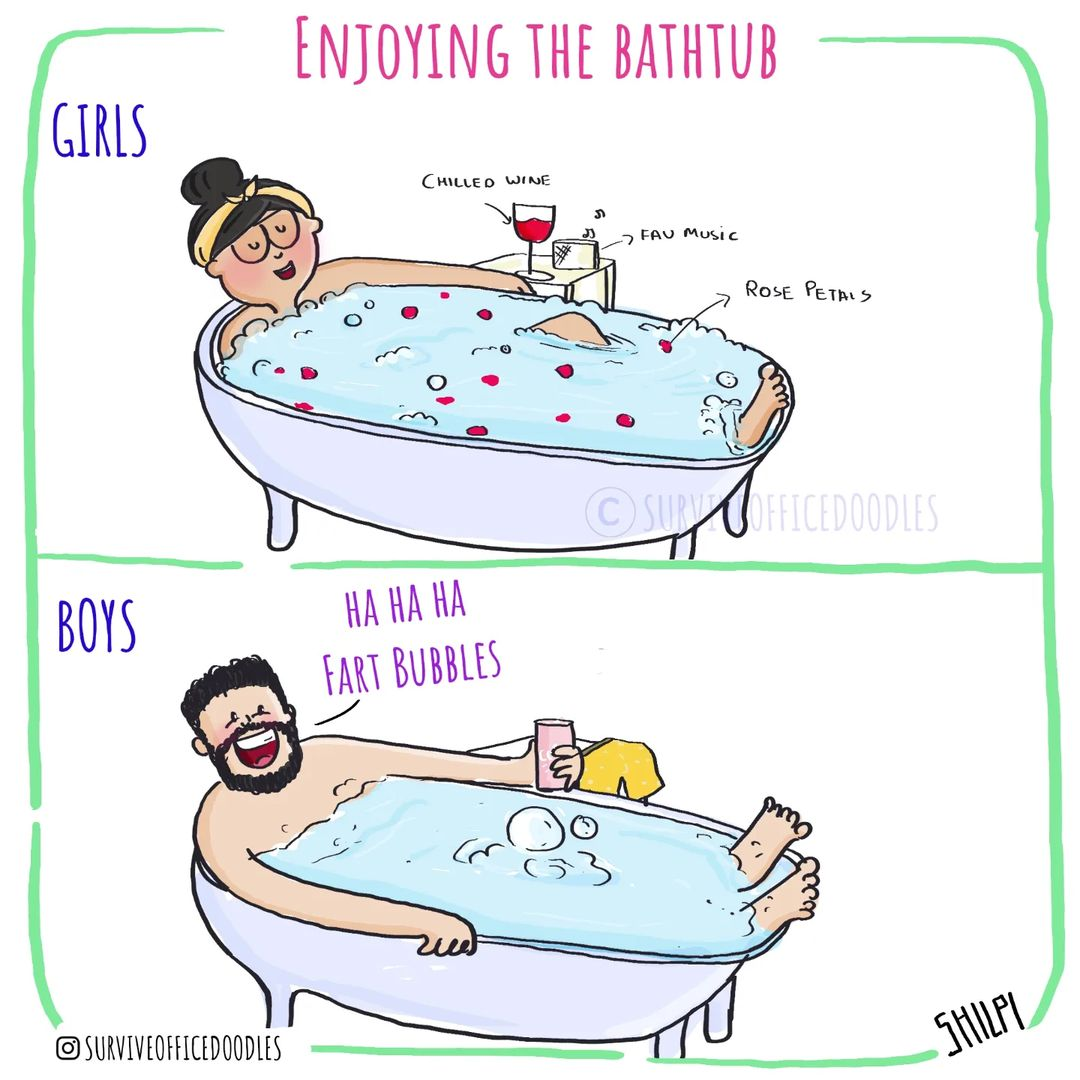 #13. During day vs middle of the night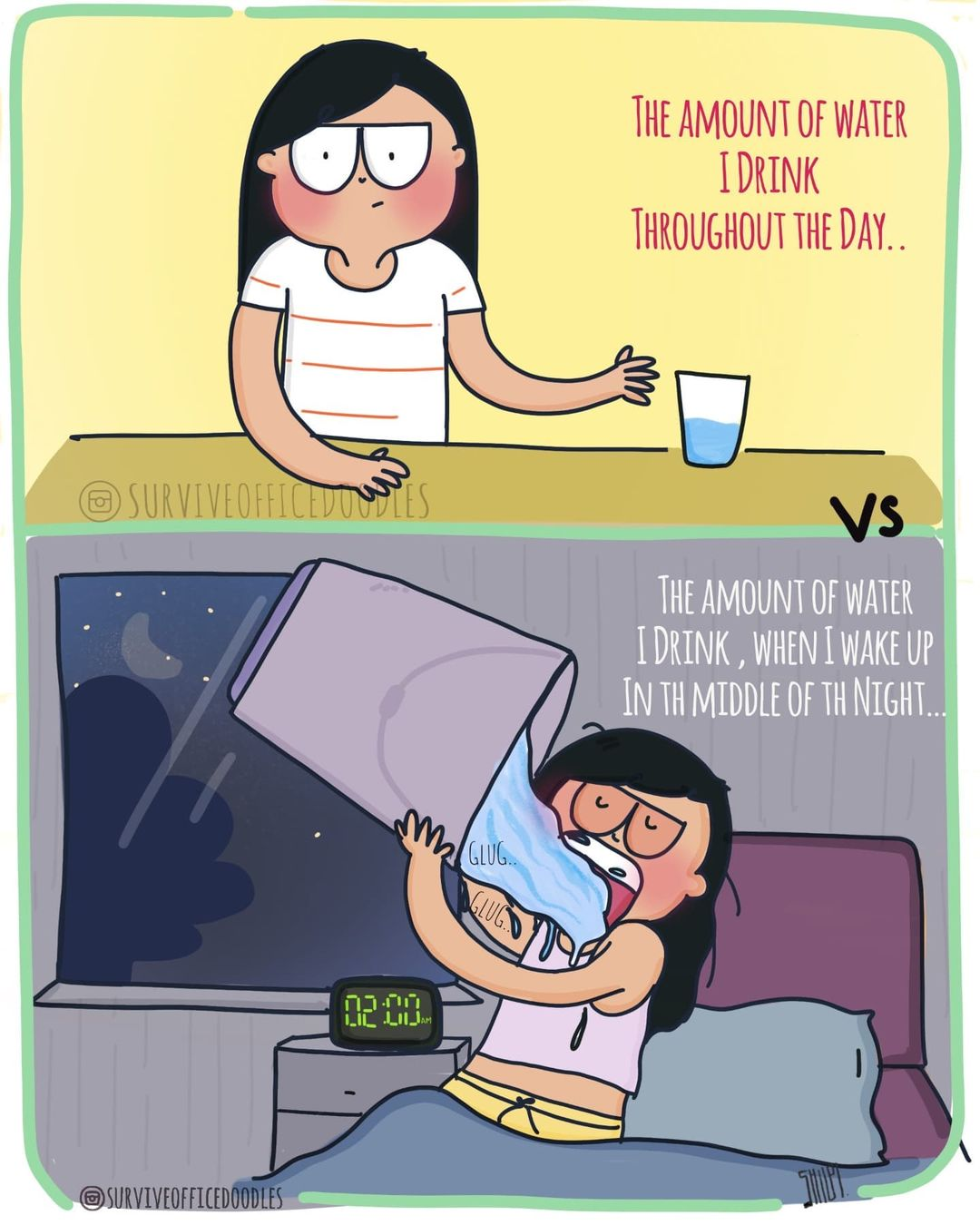 #14. Yoga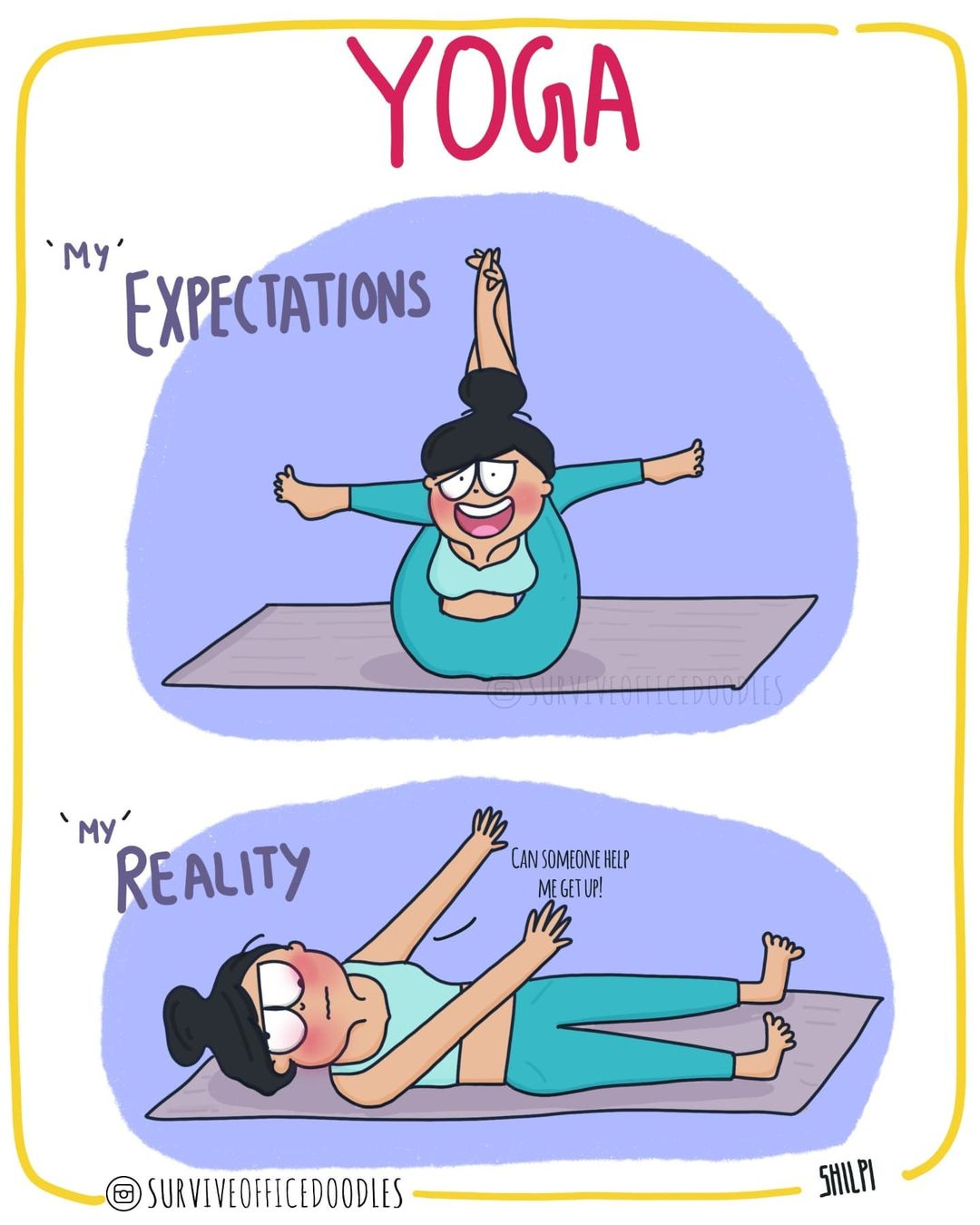 #15. Anyone else do this?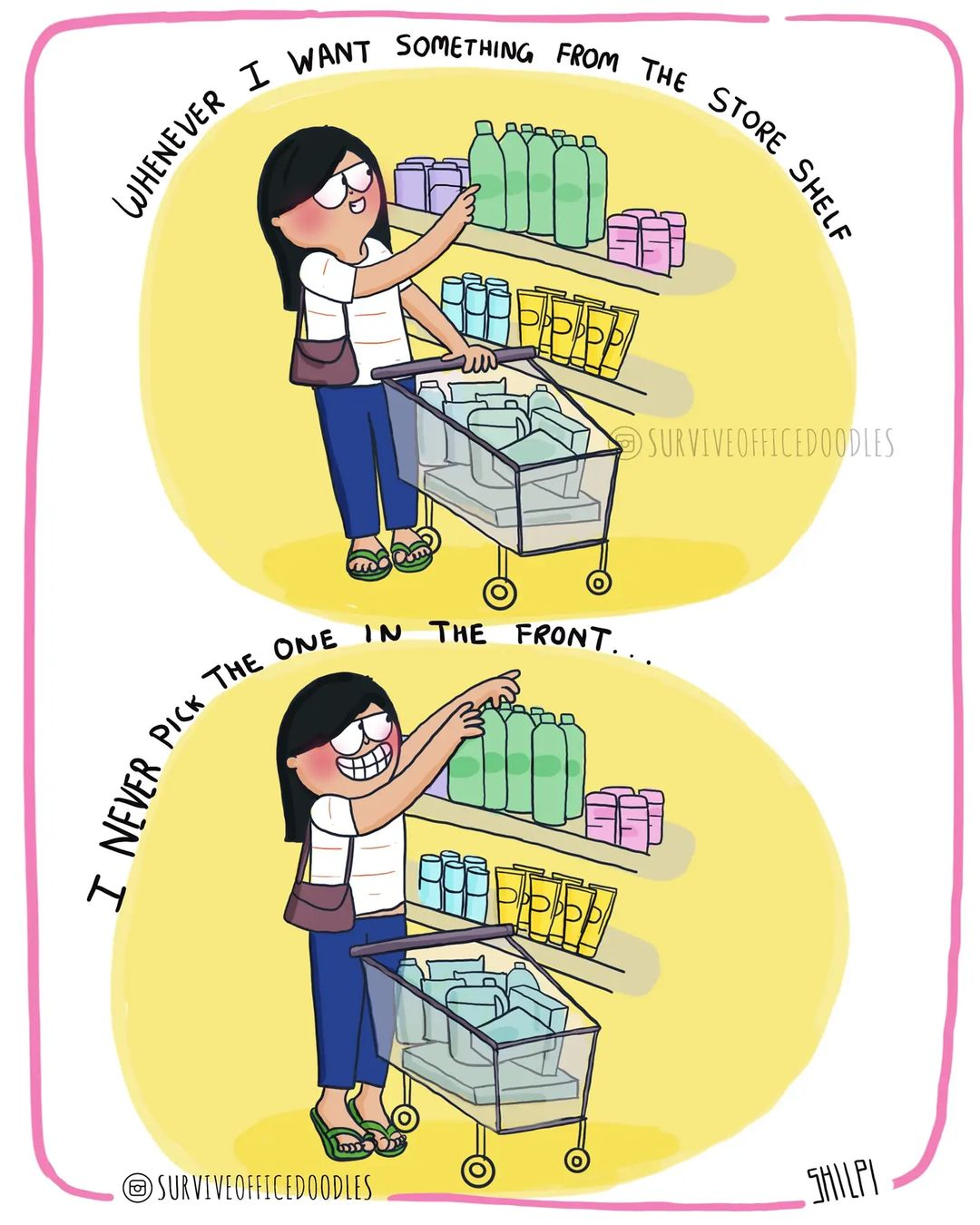 #16. Expectation vs reality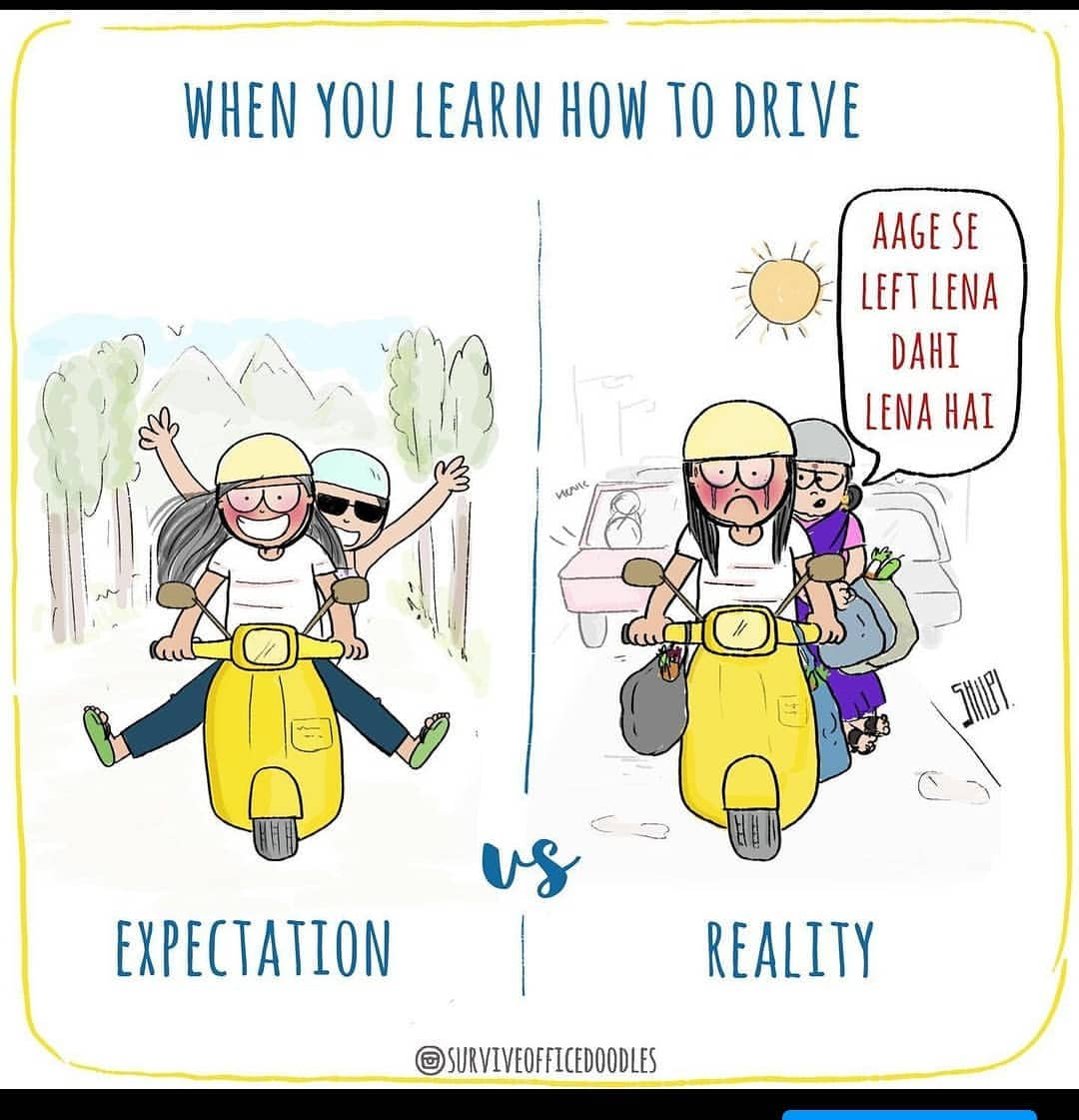 #17. Super productive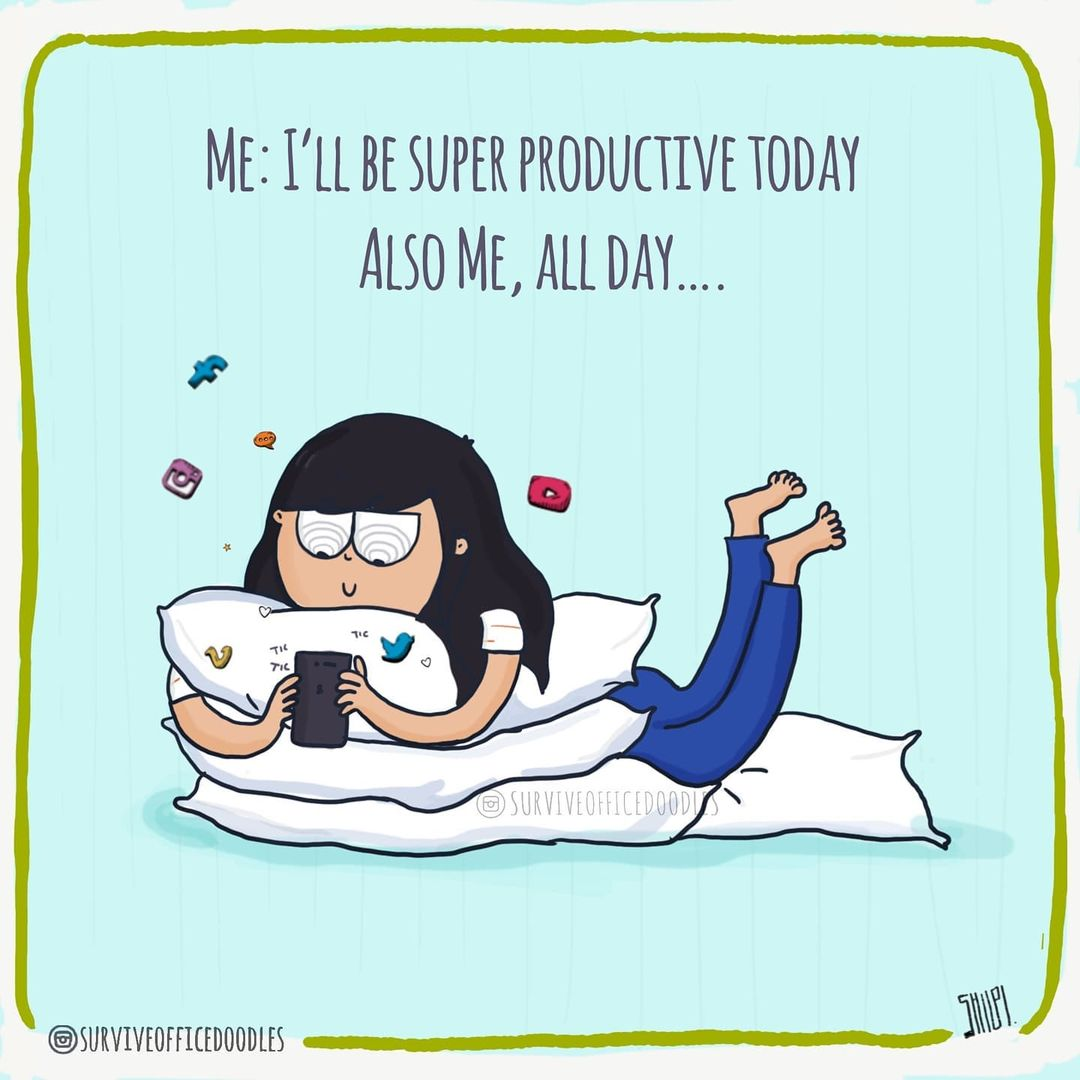 #18. Leg warmer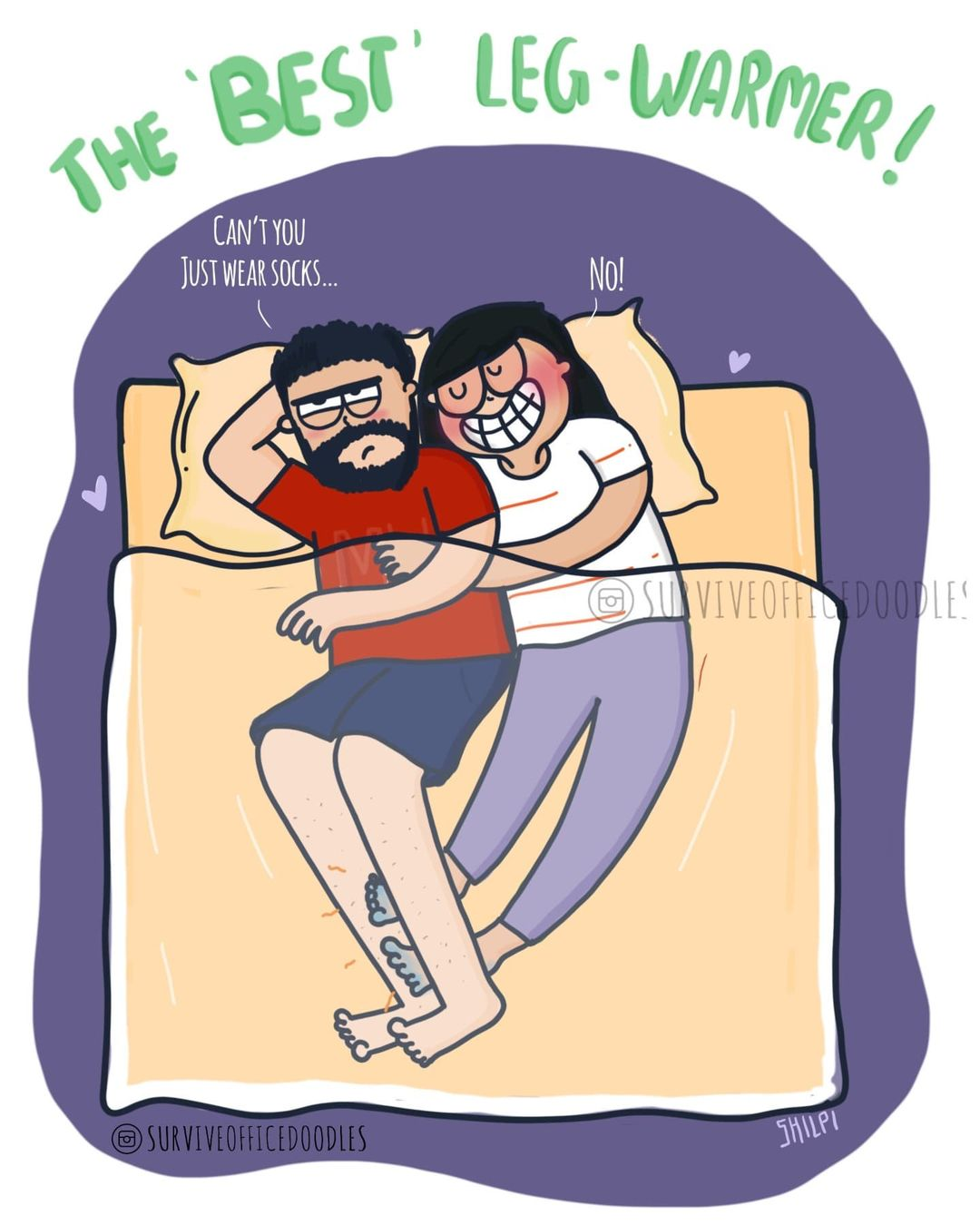 #19. I understand!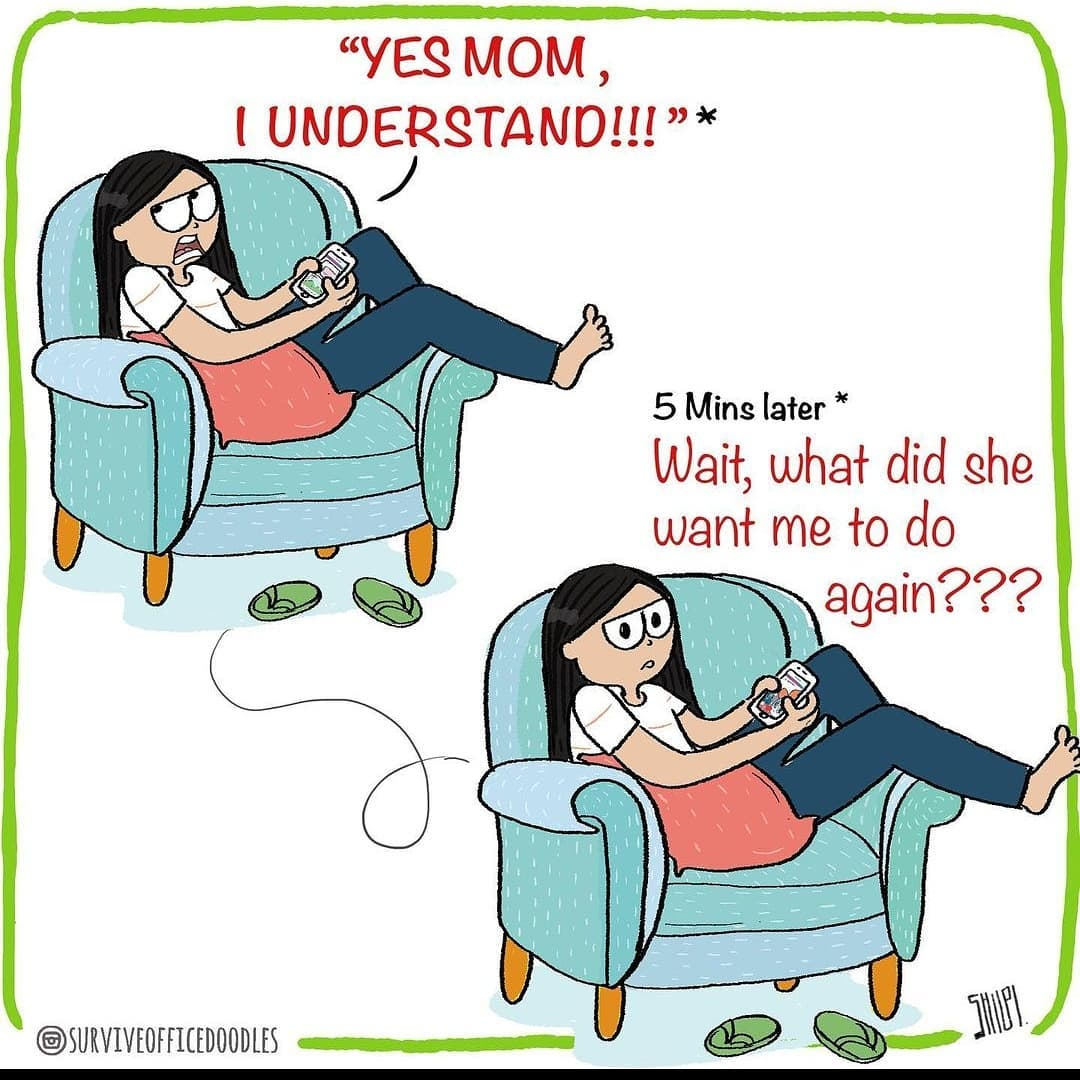 #20. Running