Learn the moving story that went viral on Facebook and shows that there are still people who take pity on animals. Unfortunately, the abandonment of animals is recorded every day and despite the different campaigns that are carried out to raise awareness of people, they are not yet aware of this bad act. Next, we tell you a sad story that went viral on Facebook.
A dog in gestation was sitting by the door of the owner's house very sad and very afraid, so he wanted to go back home, but what this poor little animal did not know is that he had been abandoned.
The founder of Charlie's Angels Animal Rescue was the one who realized this sad scene. It turns out that the dog's family had moved to leave their pet on the street in the area and even worse, they didn't even leave him food and water.
This beautiful dog had always lived inside the house and was not used to being on the street so she did not know how to fend for herself, so she waited sitting at the door of the house where she lived for days waiting for her family to return someday.
As we know, dogs are the noblest and faithful beings that exist. They love their owners so much that they would give their lives for them and never abandon them as humans do.
Faced with this painful situation, the rescuer spoke with the neighbors and notified them that he would take the dog named Marie and that he would also look for a home where they really want her and never leave her.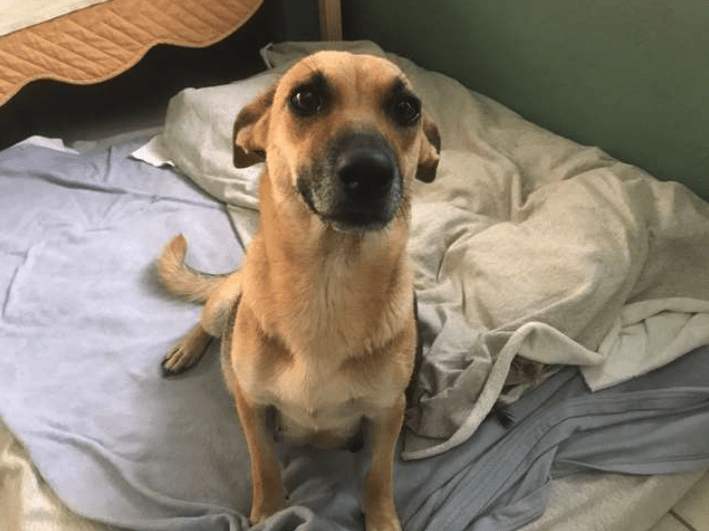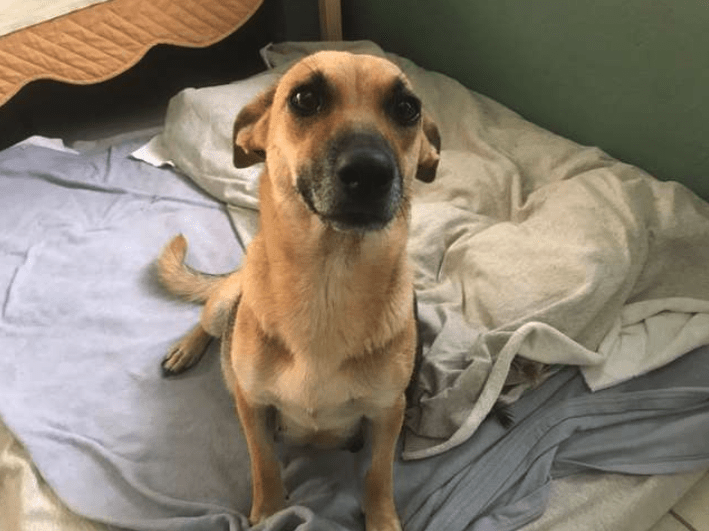 Cappelluti began looking for an adoptive home to care for the pregnant dog. Fortunately, a compassionate man who has been promoting Cappelluti's rescue pets, Wynn Mackey, decided to help the dog.
The good man built him a little bed so that the dog could be well and comfortable to give birth to his puppies. After a few weeks, Marie welcomed seven adorable puppies into the world.
Fortunately, everyone was healthy and safe. Wynn took care of the canine family, and Marie is an amazing mom who looks after her babies beautifully. Subsequently, once the puppies are weaned, they will be ready for adoption.