Bestie The Comic is a semi-autobiographical comic strip created by Norwegian comic artist Kenneth Larsen. Bestie, a figure in a deliciously messed-up world of friendship, is the focus of the comic strip. The comic strip is published monthly in the comics magazine Pondus and is also available on Instagram and Patreon. Larsen's work is detail-oriented and ranges from concept development to pixel-perfect design. He also published a 60-page comic book, which included a compilation of short Bestie stories between 2003 and 2013, before the comic strip became a reality.
When Bestie first appears, he is a little child discovering the stunning surroundings of his own Norway. As the comics go, readers are taken on a journey through Bestie's life, from his awkward teenage years to his challenges and accomplishments as an adult. The stories are all based on actual events. The comic strip focuses on Bestie's dynamic and semi-biographical journey, which offers a distinct and fascinating perspective on the world of friendship. Anyone who likes comics and wants to see a unique and original perspective on friendship should read Larsen's work.
Bestie frequently finds himself in bizarre circumstances as he struggles to deal with the difficulties of love, friendship, family, and the existential issues that come up in life. His adept writing and humorous dialogue give the series depth and poignancy, making it a really distinctive and interesting read. He has 113,000 followers on his Instagram account because his attention to detail and ability to capture the subtleties of human expression bring the characters in his cartoons to life. In the section after this, you may view his most recent 20 illustrations.
Credit: Bestie The Comic
For more info: Instagram | Facebook
#1. Movie night!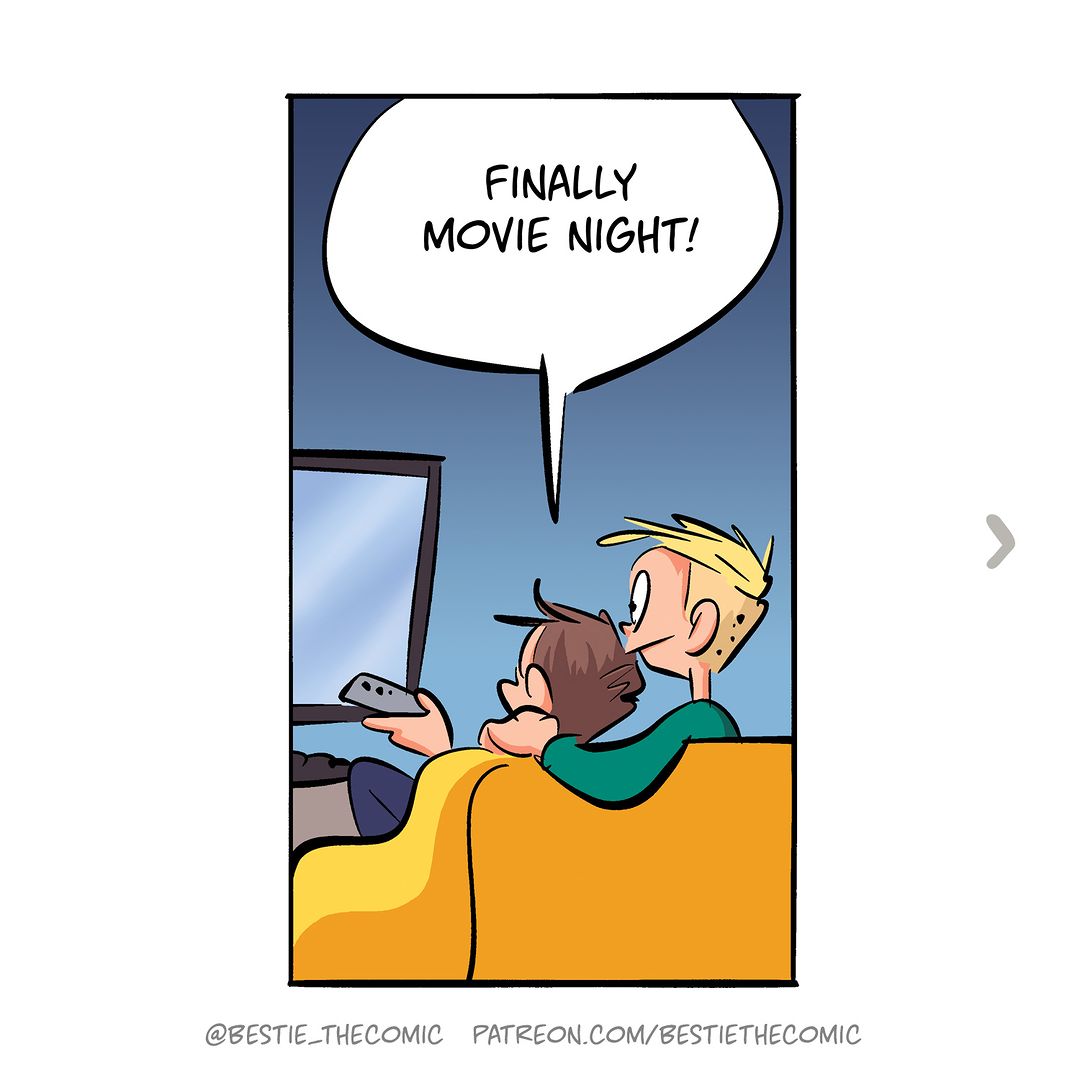 #2. Love is in the air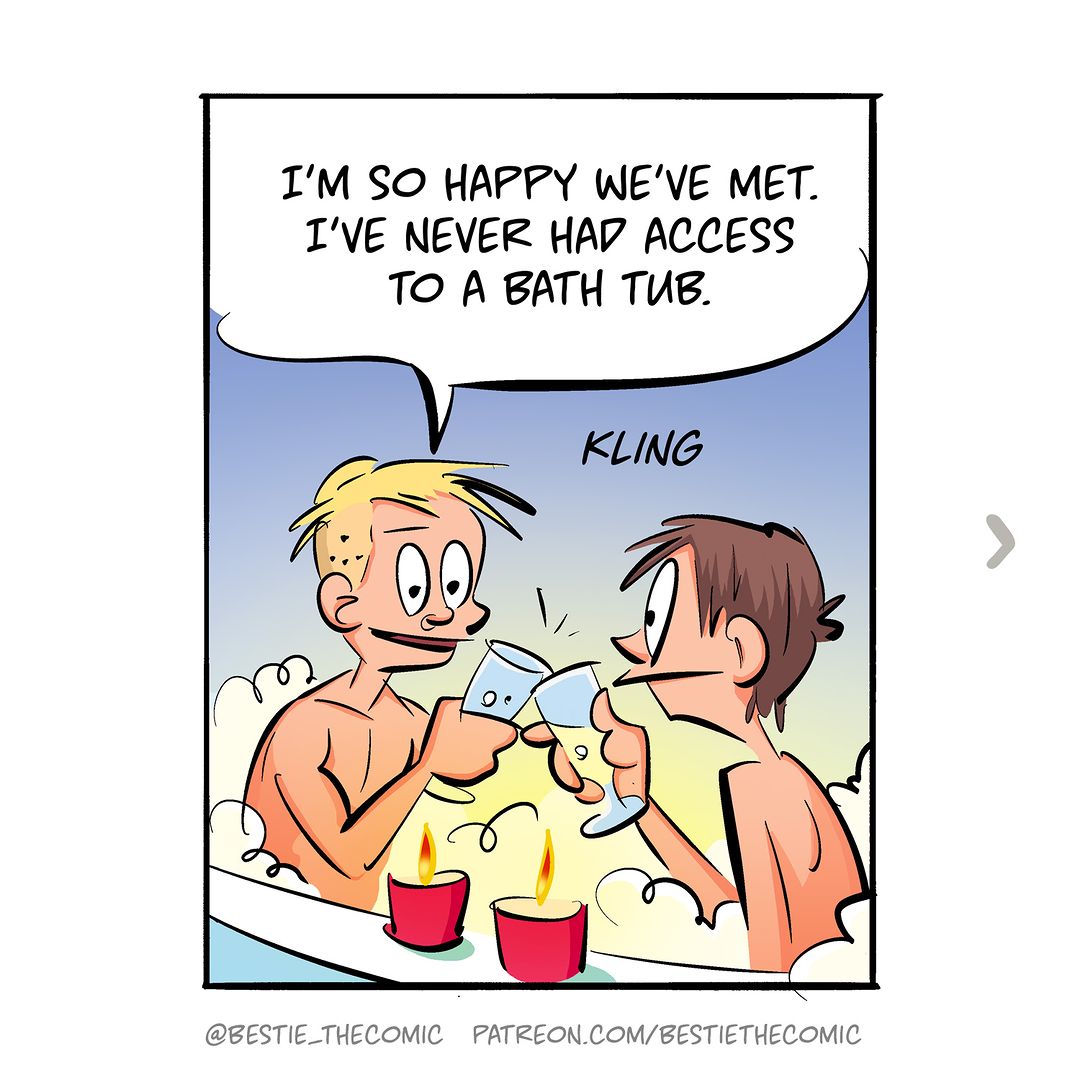 #3. So inspiring!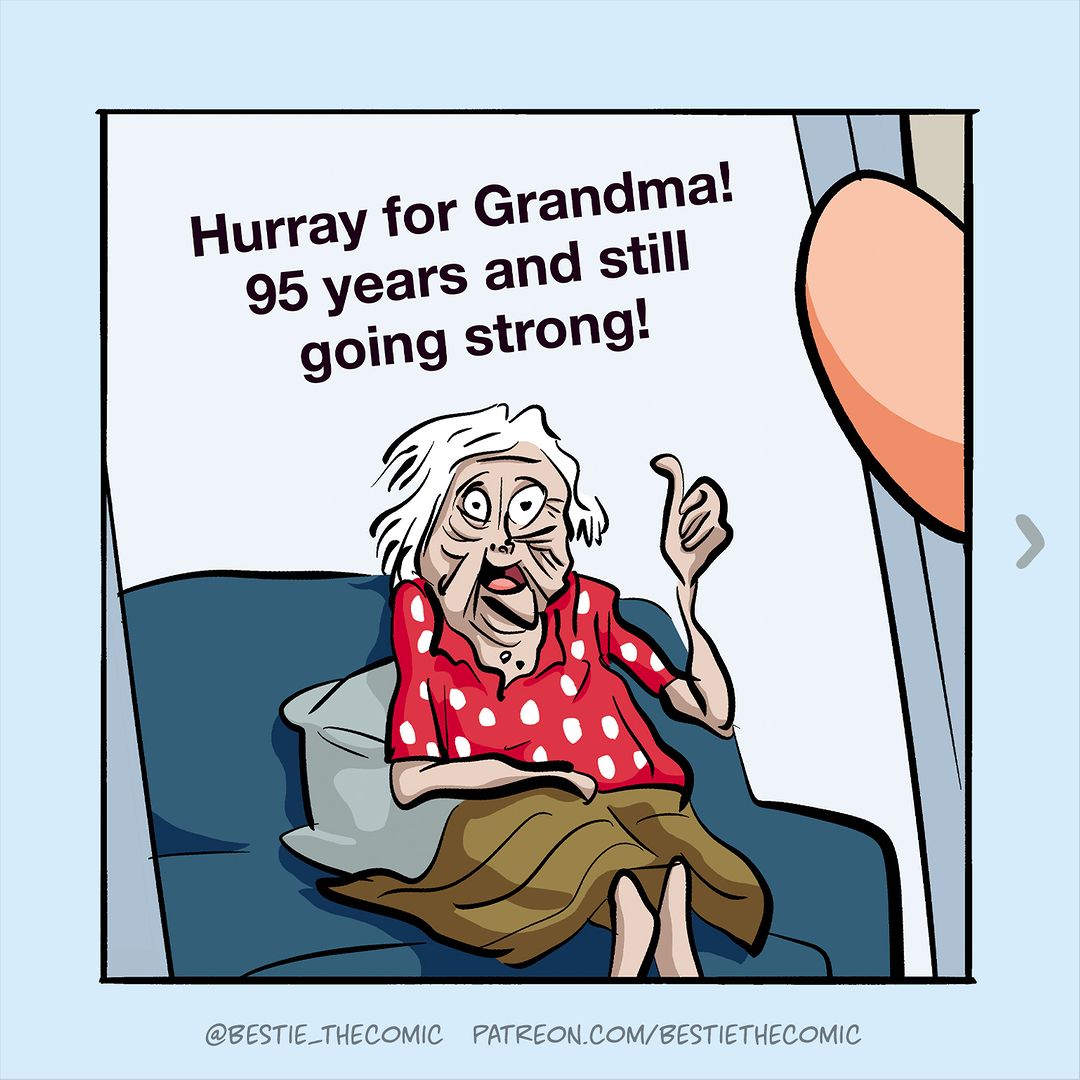 #4. I have company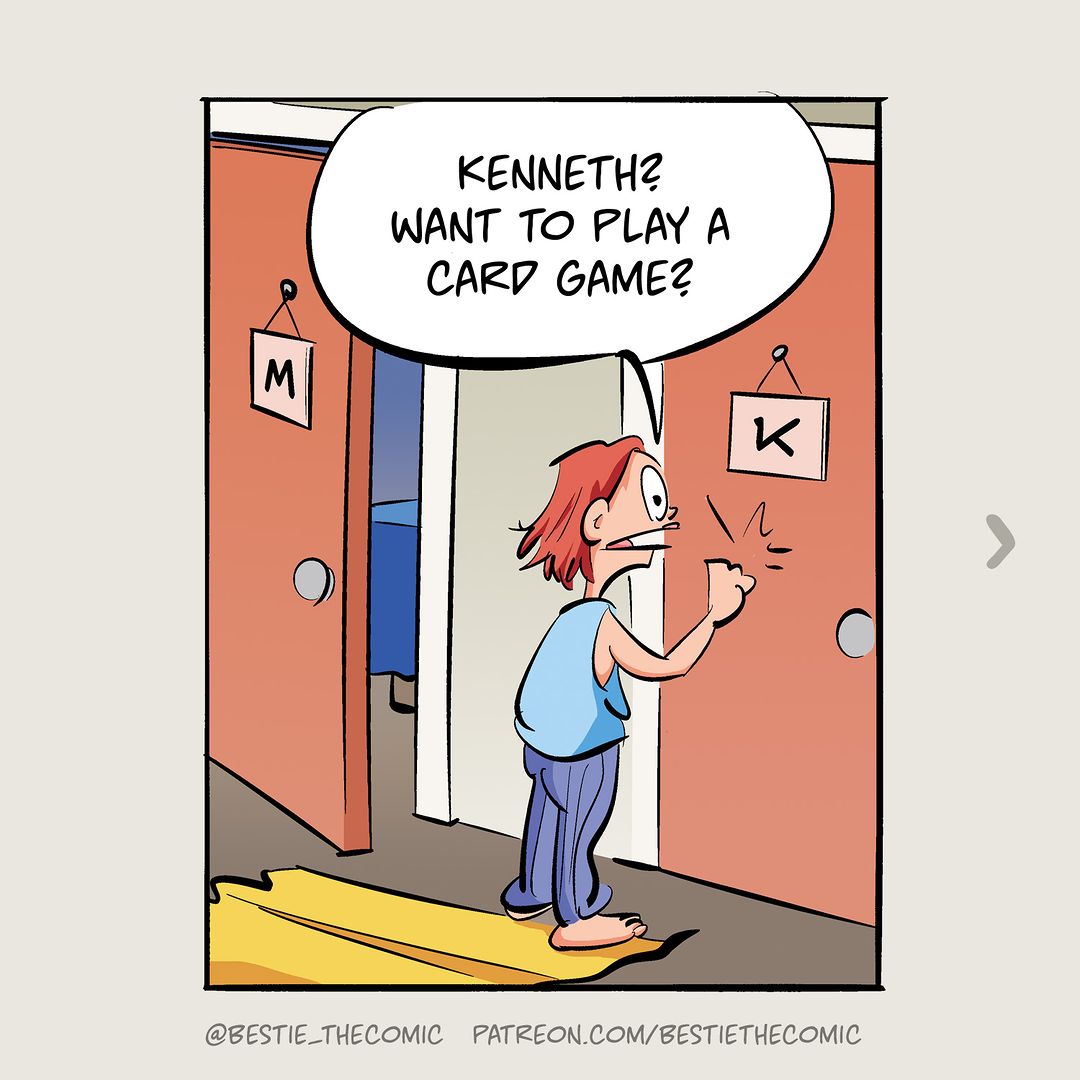 #5. You can put away the pitch forks now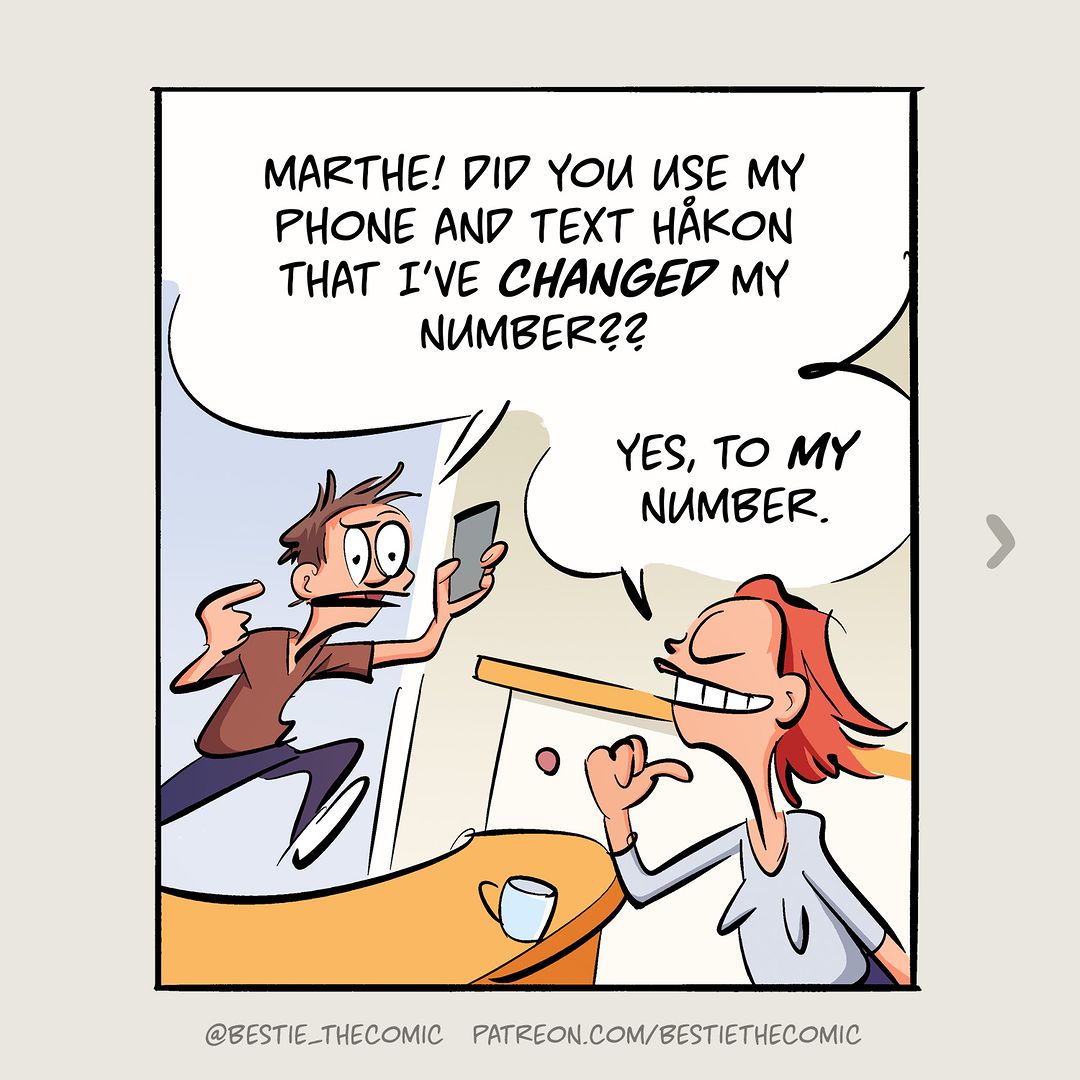 #6. Changing numbers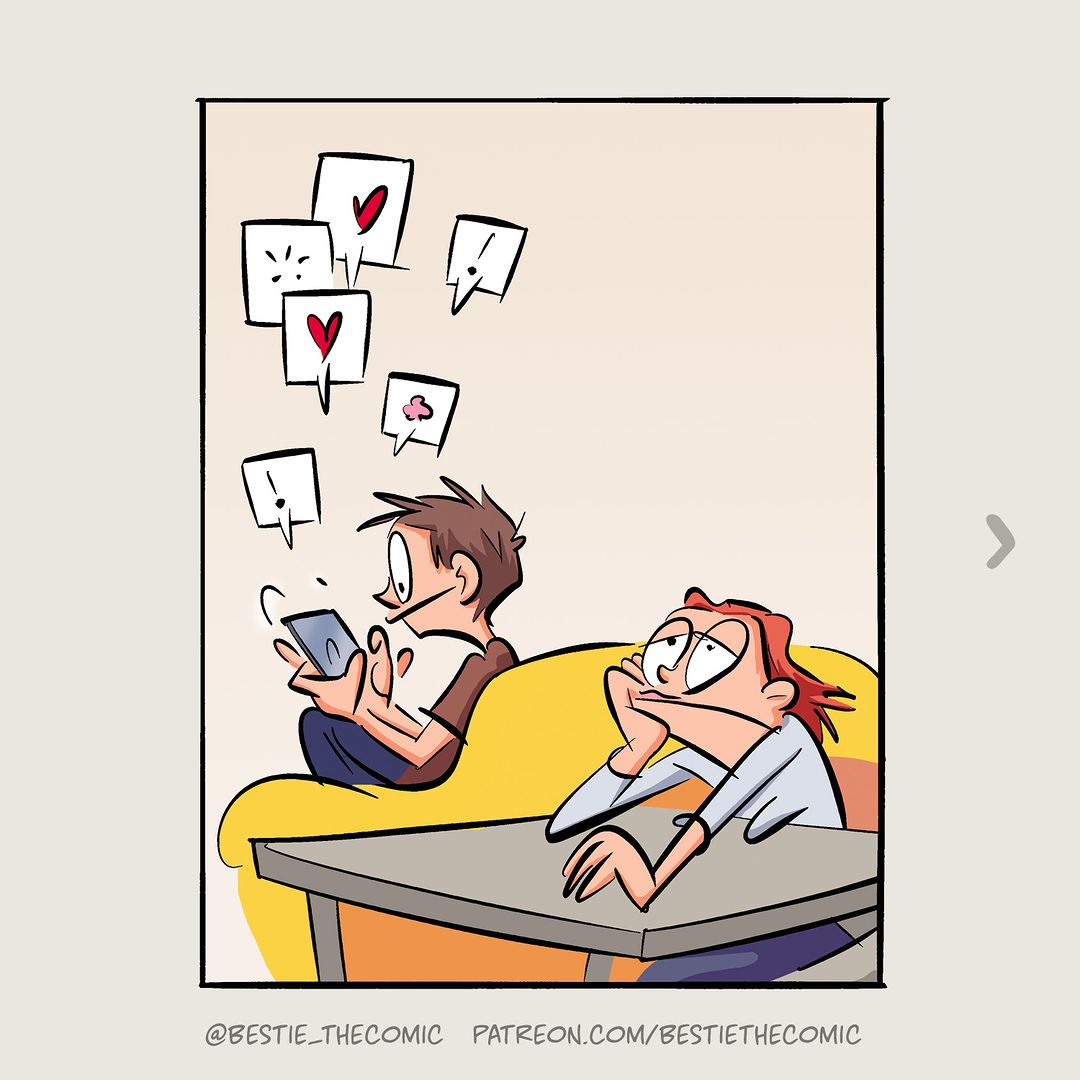 #7. It's gone missing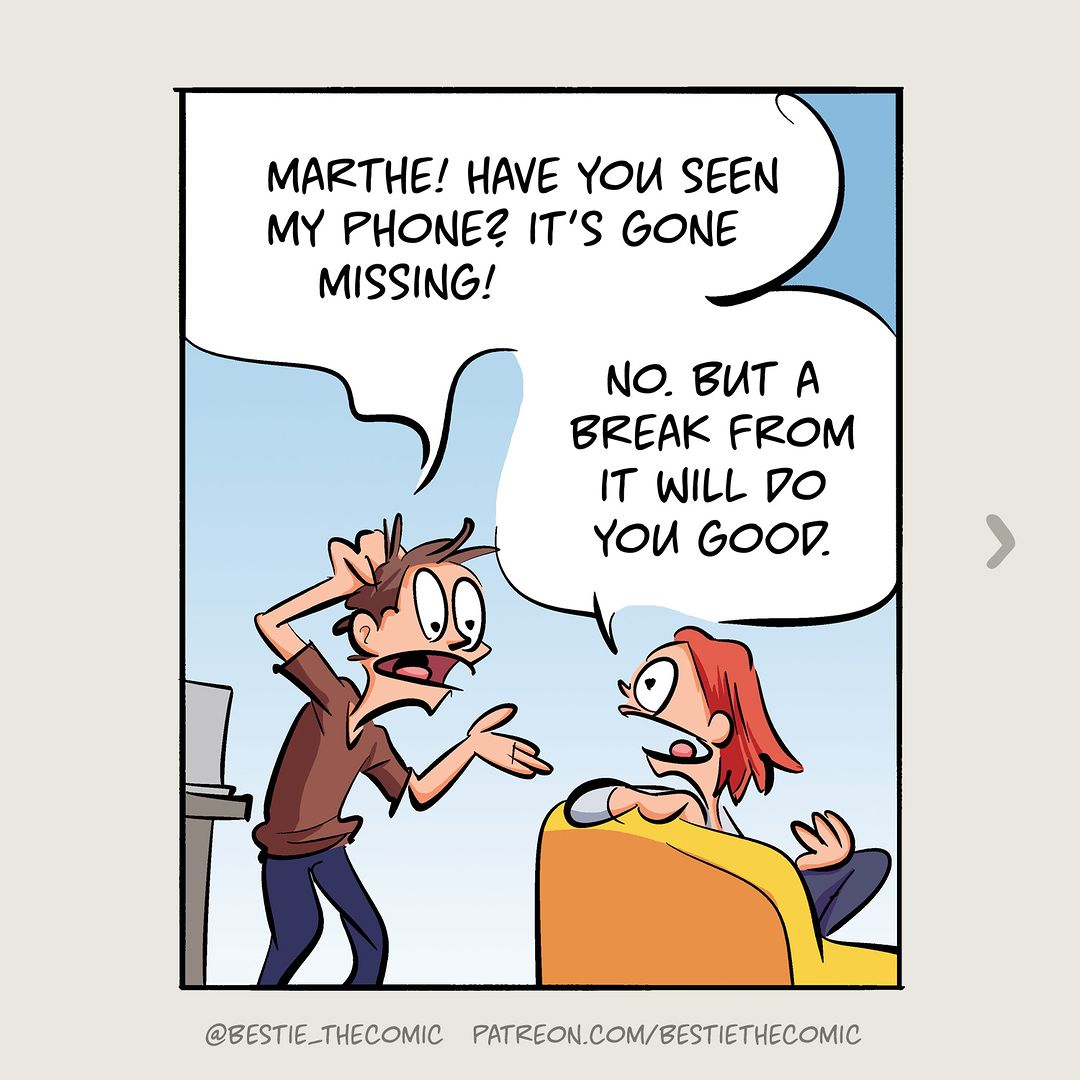 #8. Never let go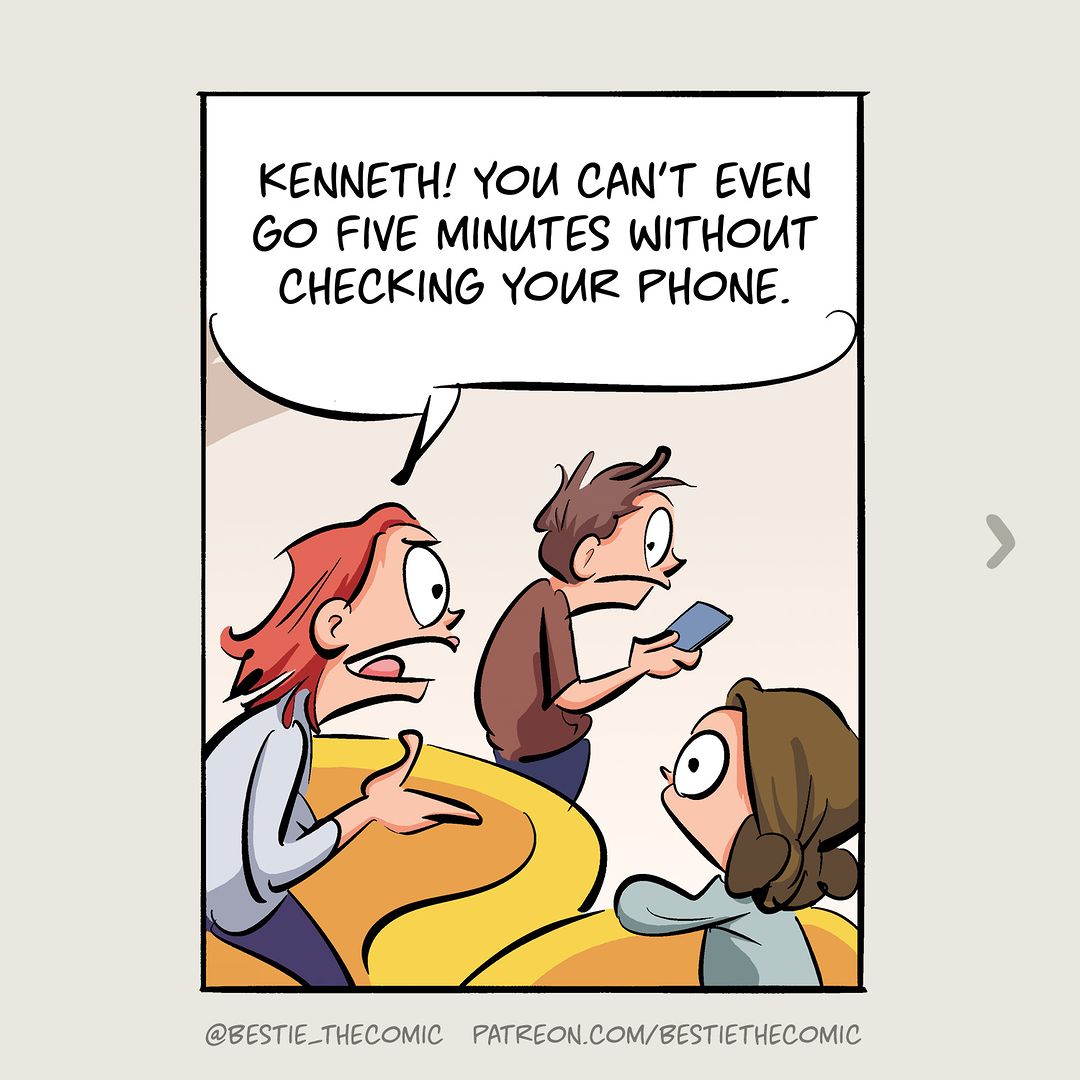 #9. Game over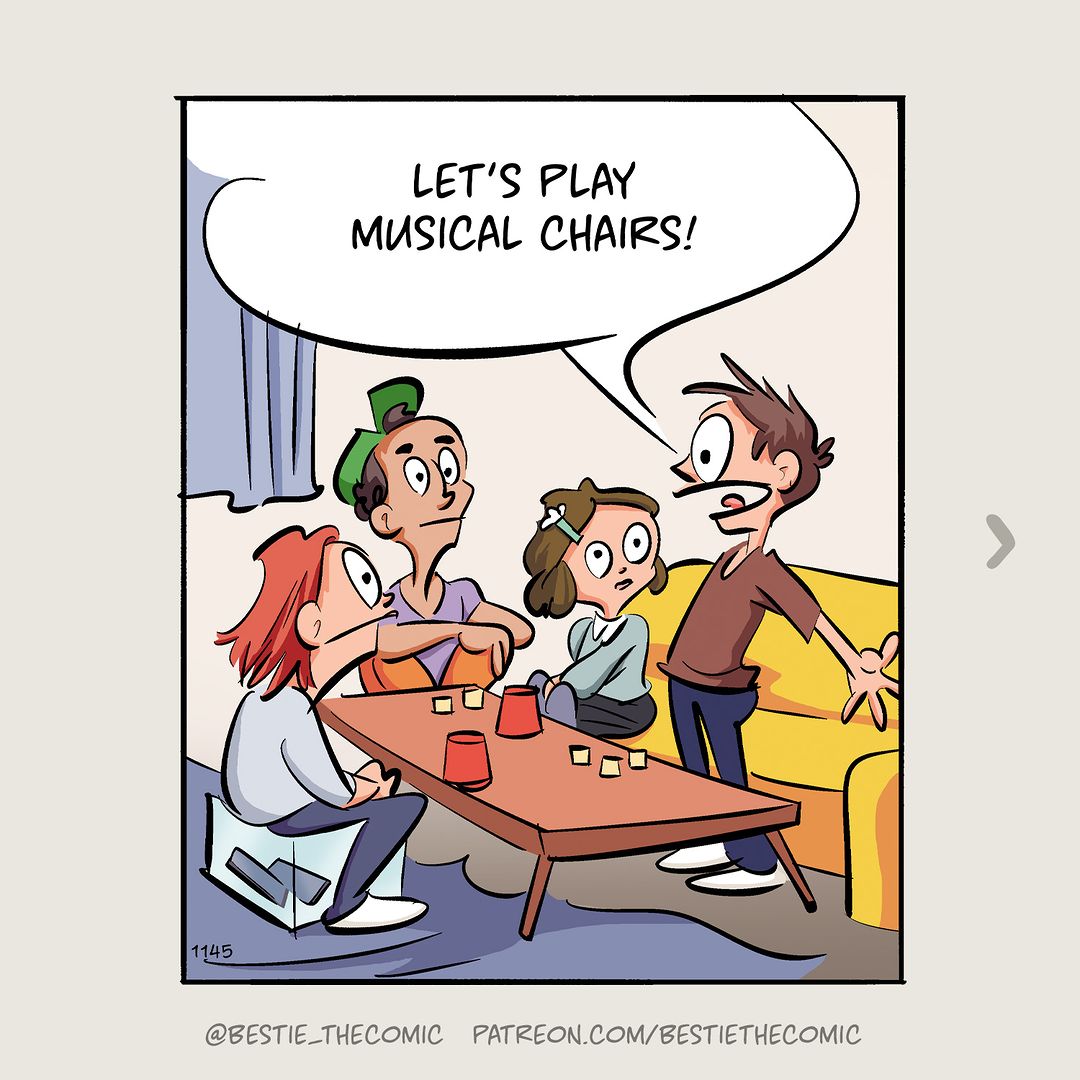 #10. Phone free zone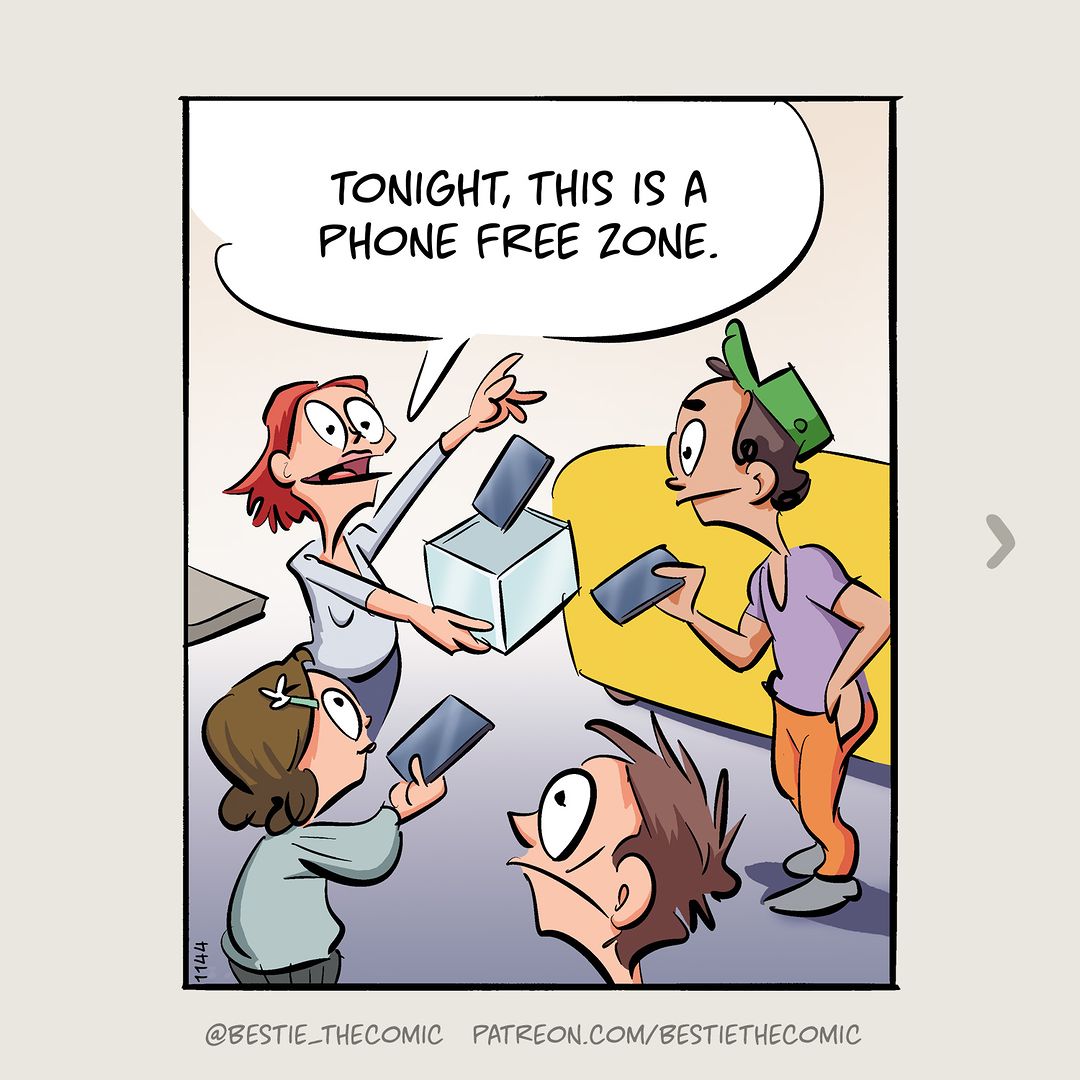 #11. Toilet Texter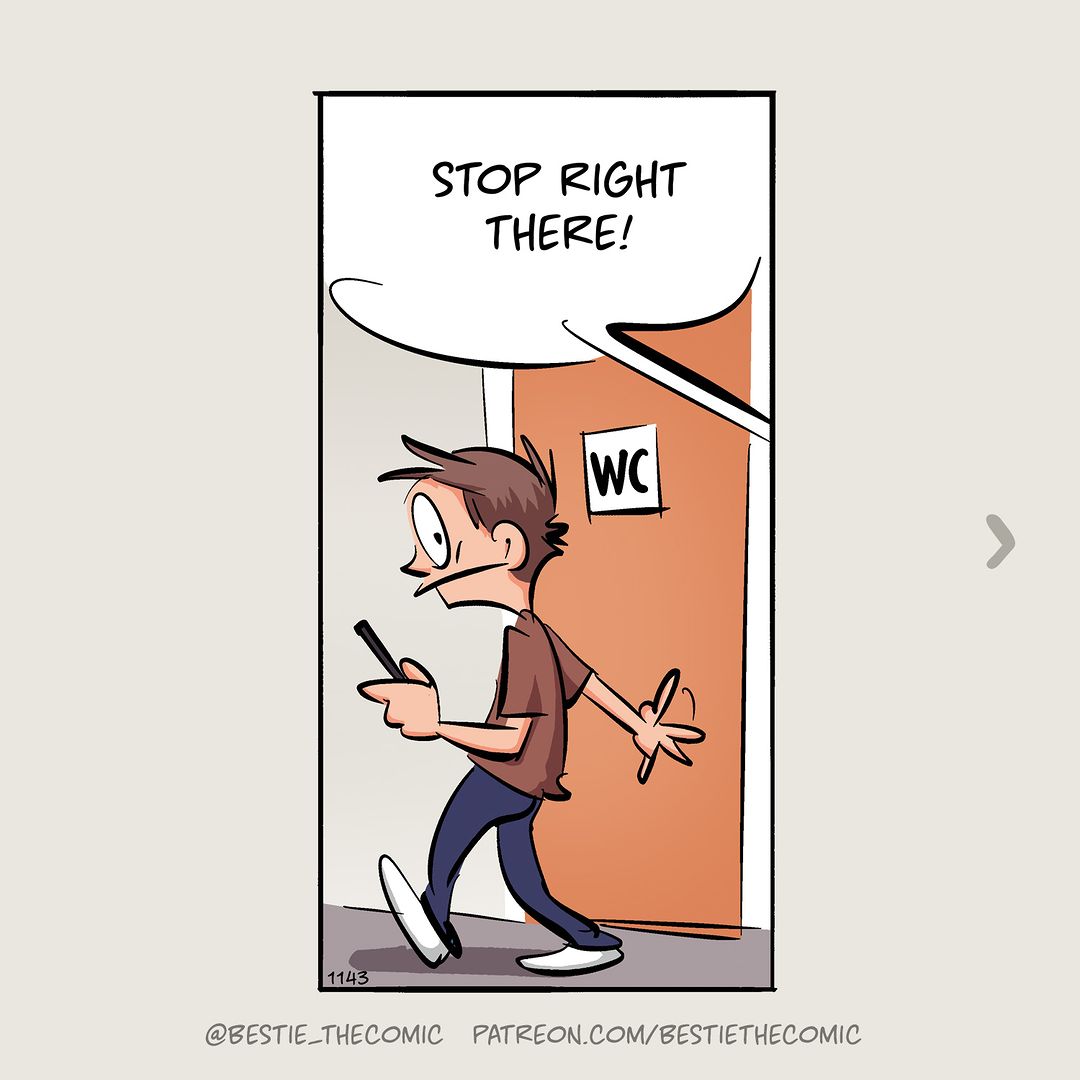 #12. A helping hand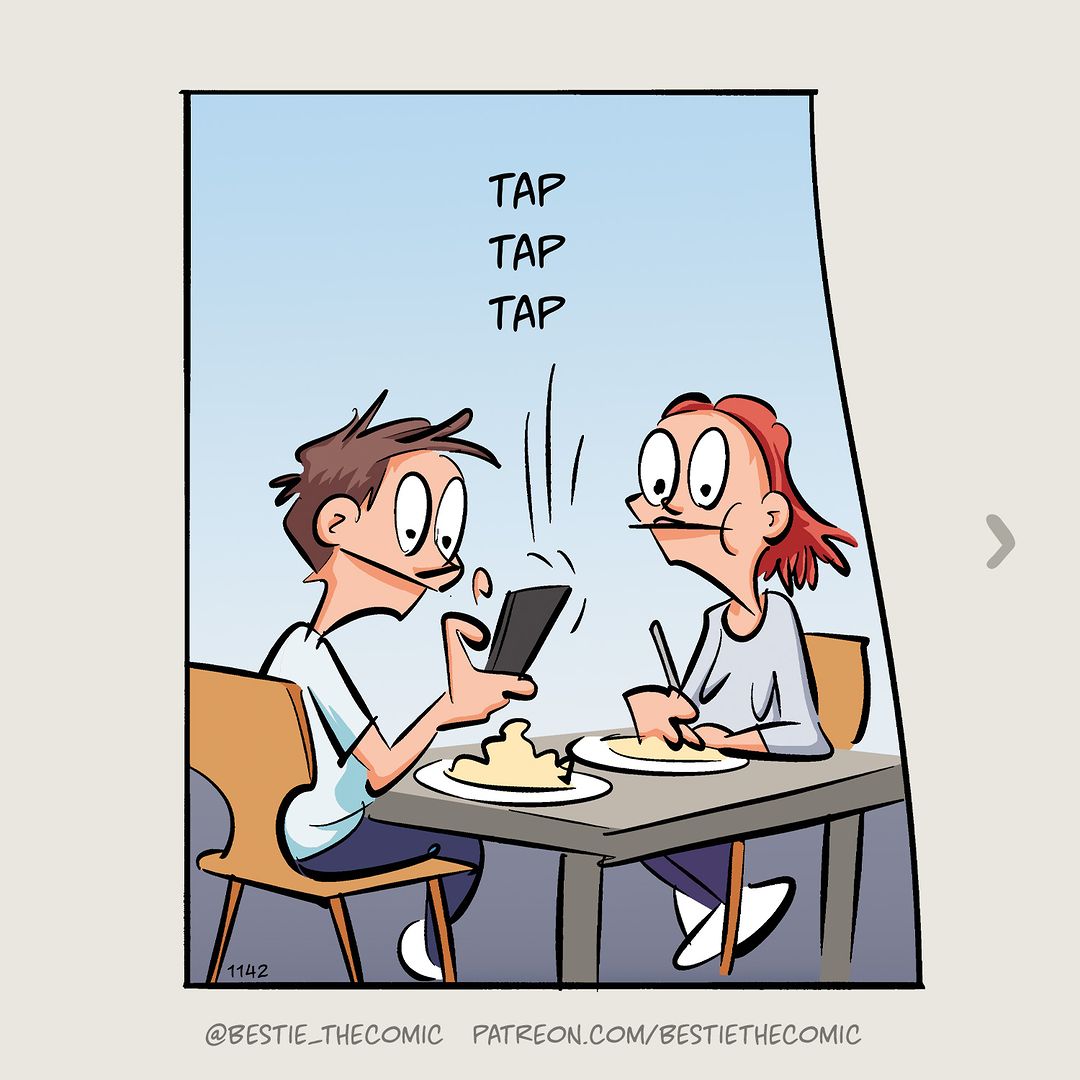 #13. Tap tap tap tap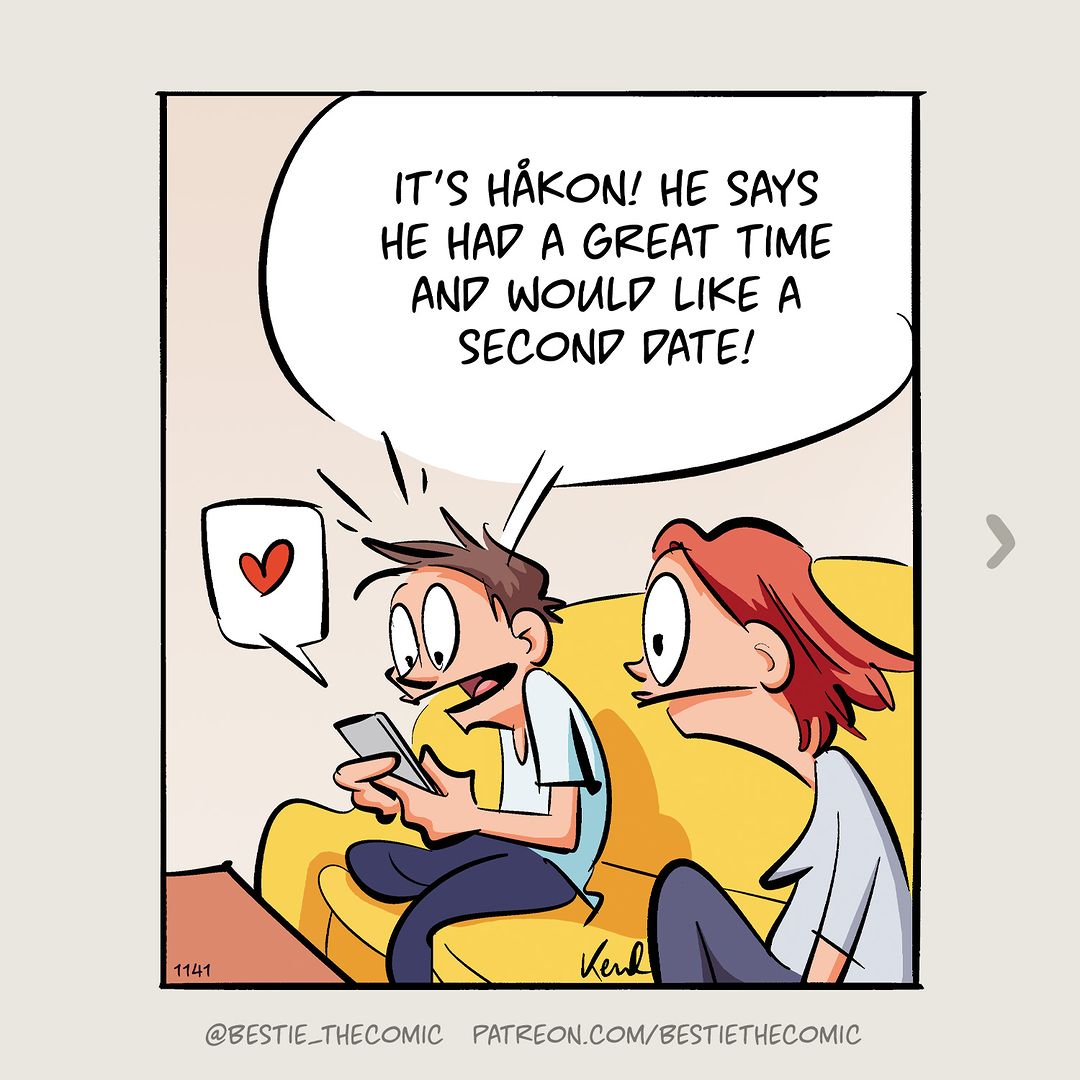 #14. Successful Date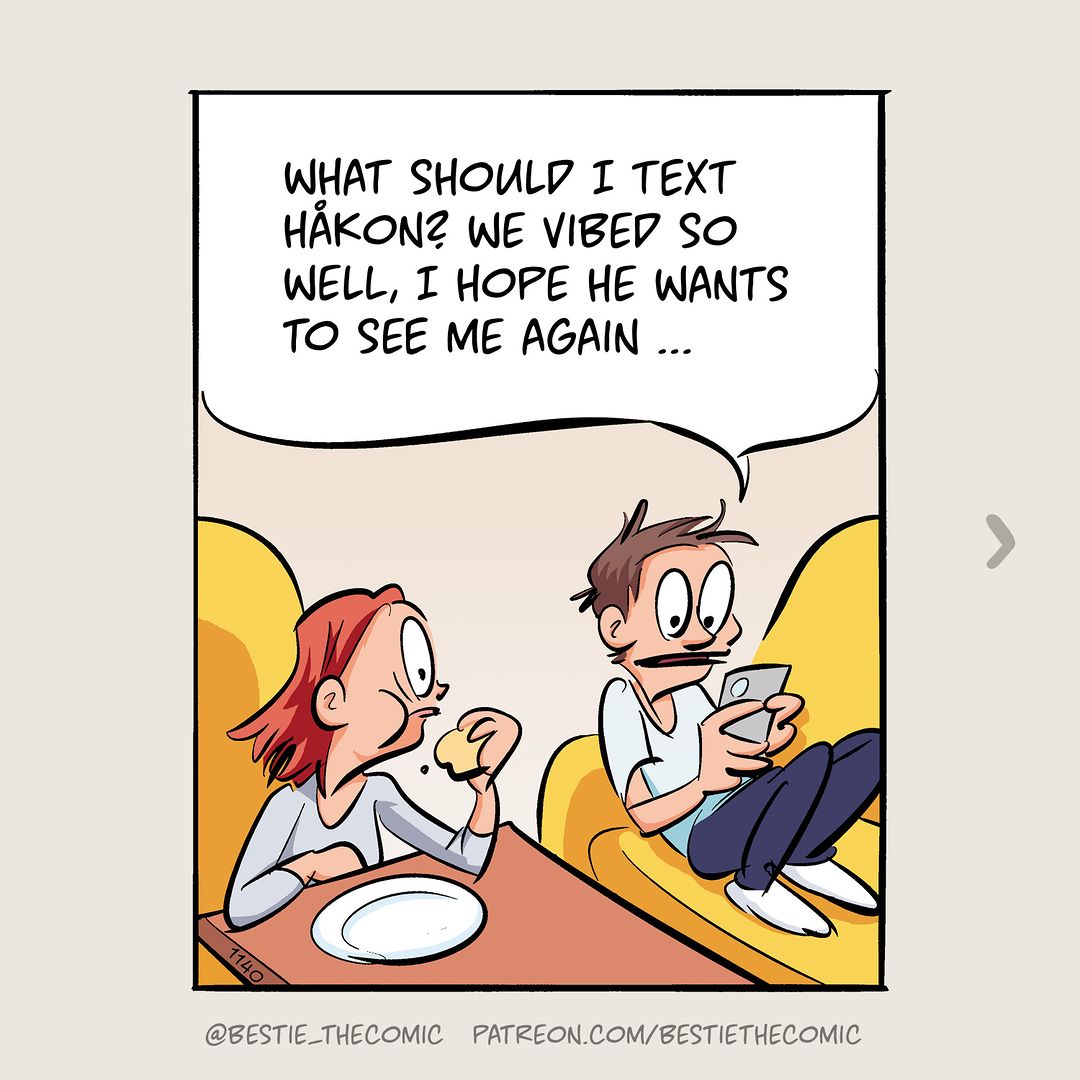 #15. Spill the tea, honey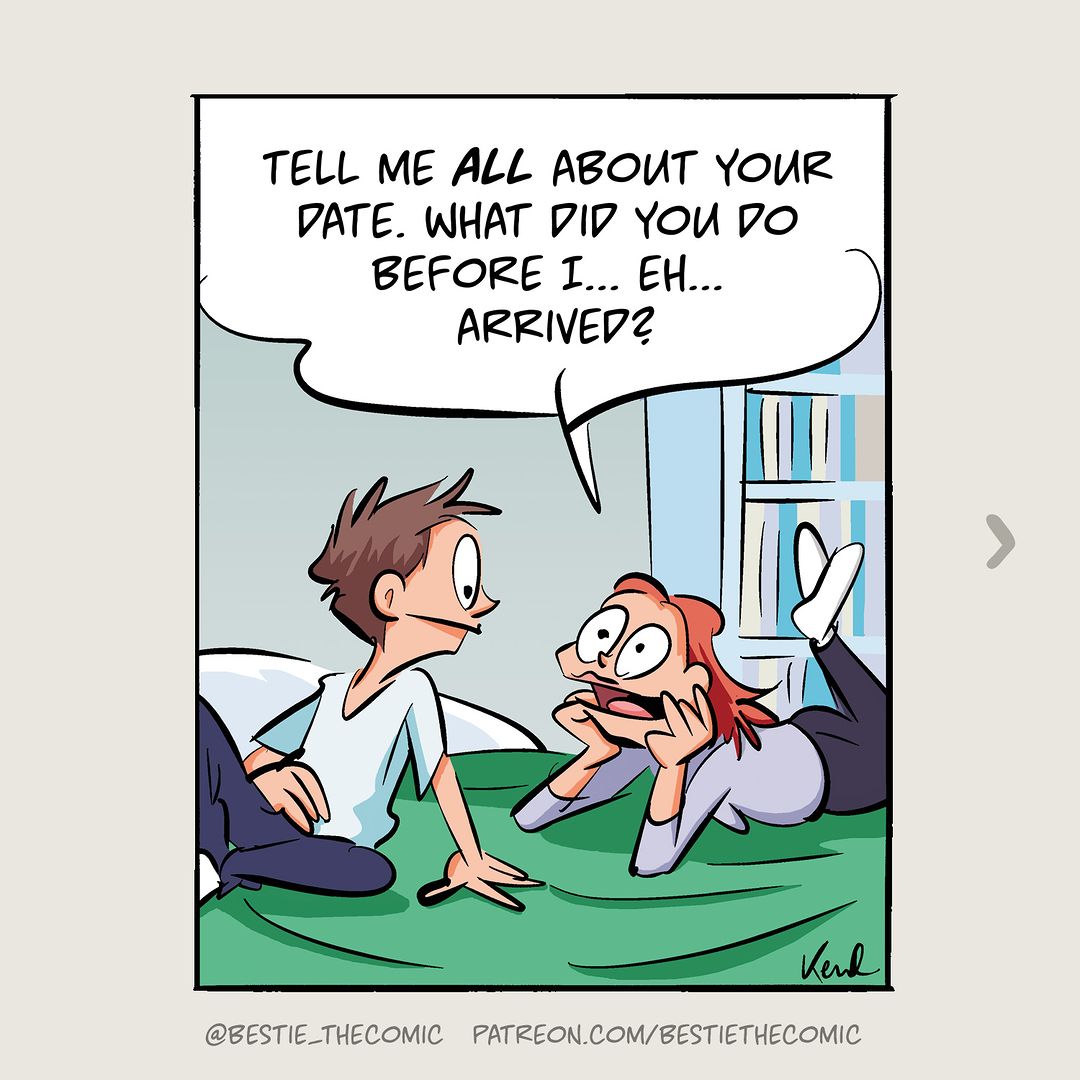 #16. Actually, Nope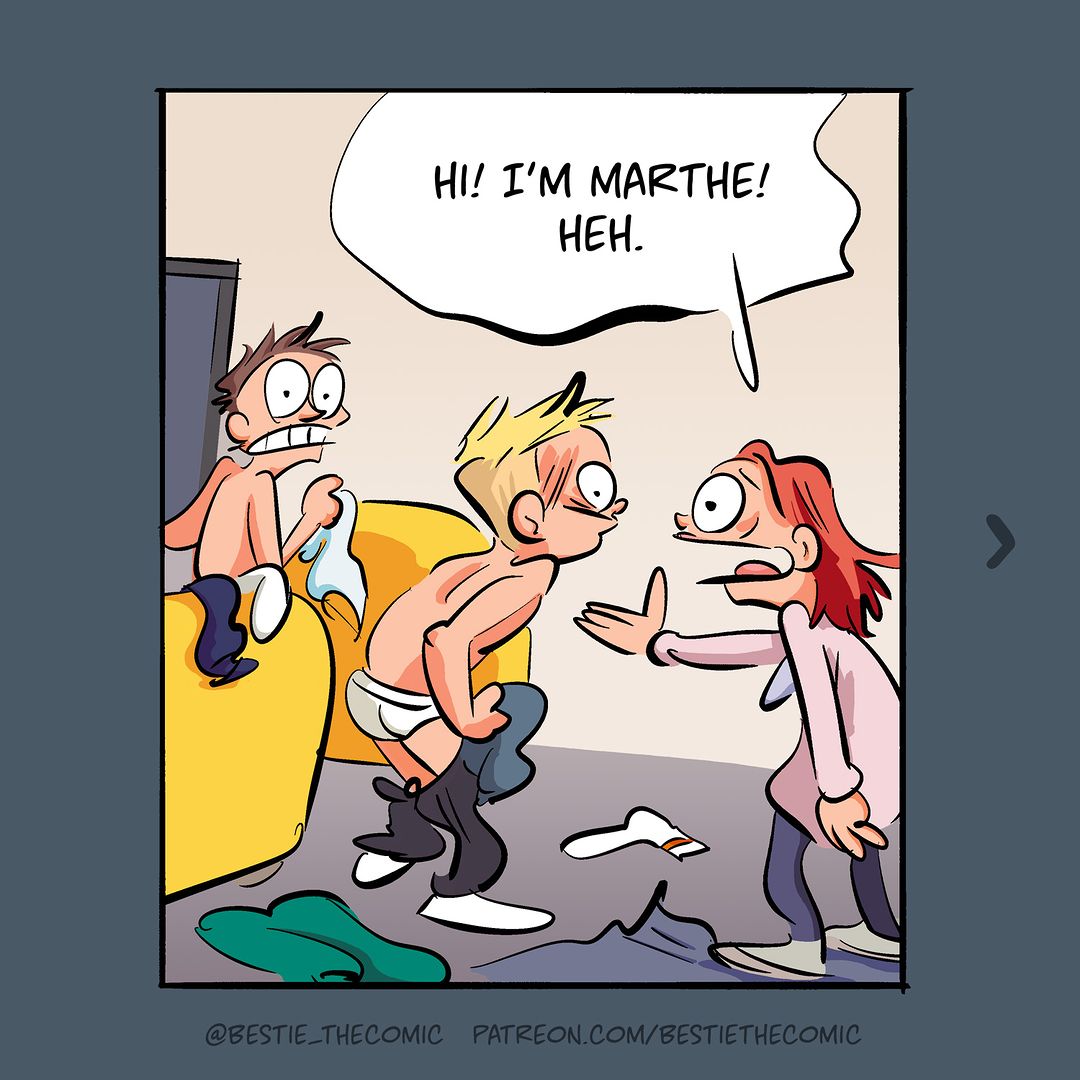 #17. Phone is ringing again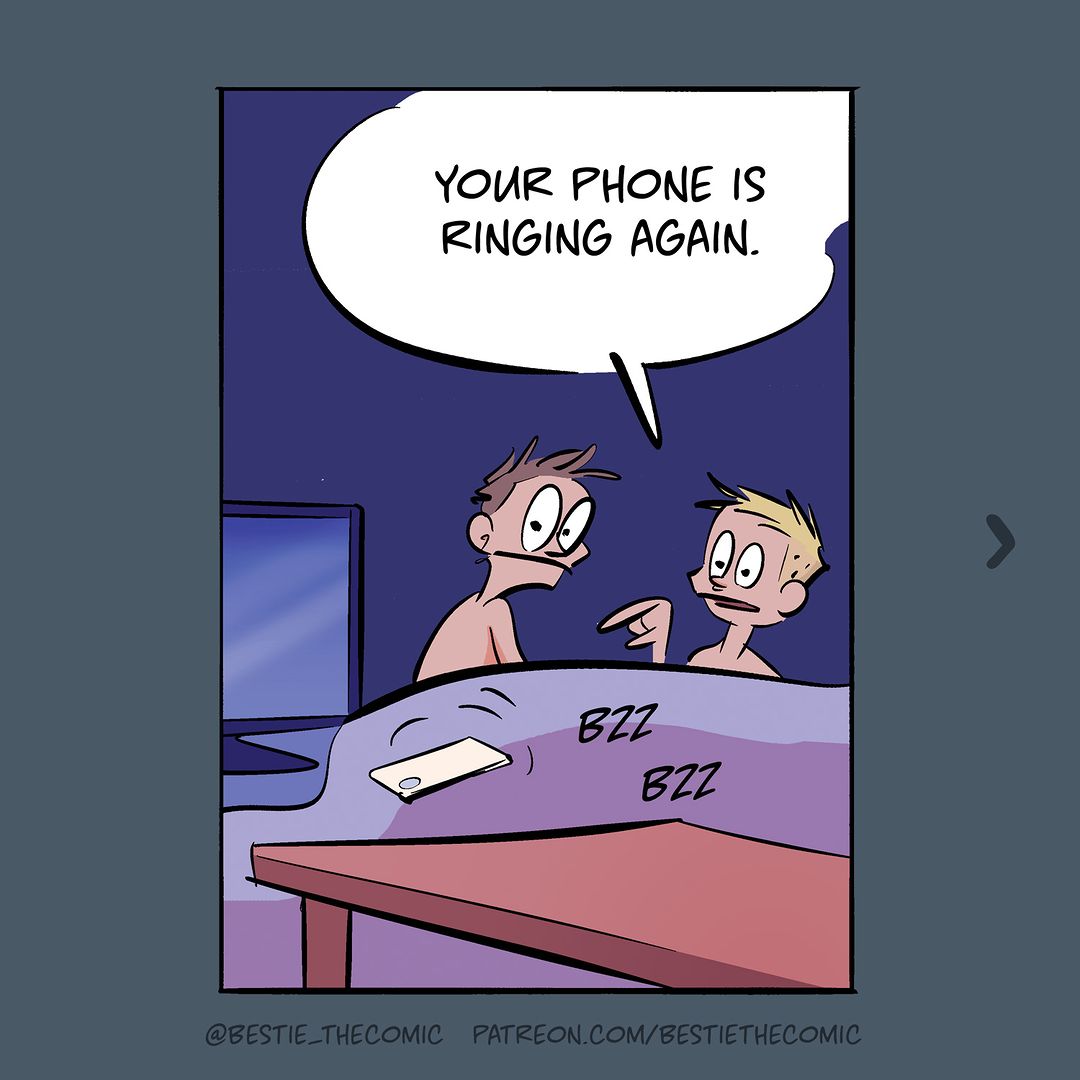 #18. A horror fan's perfect date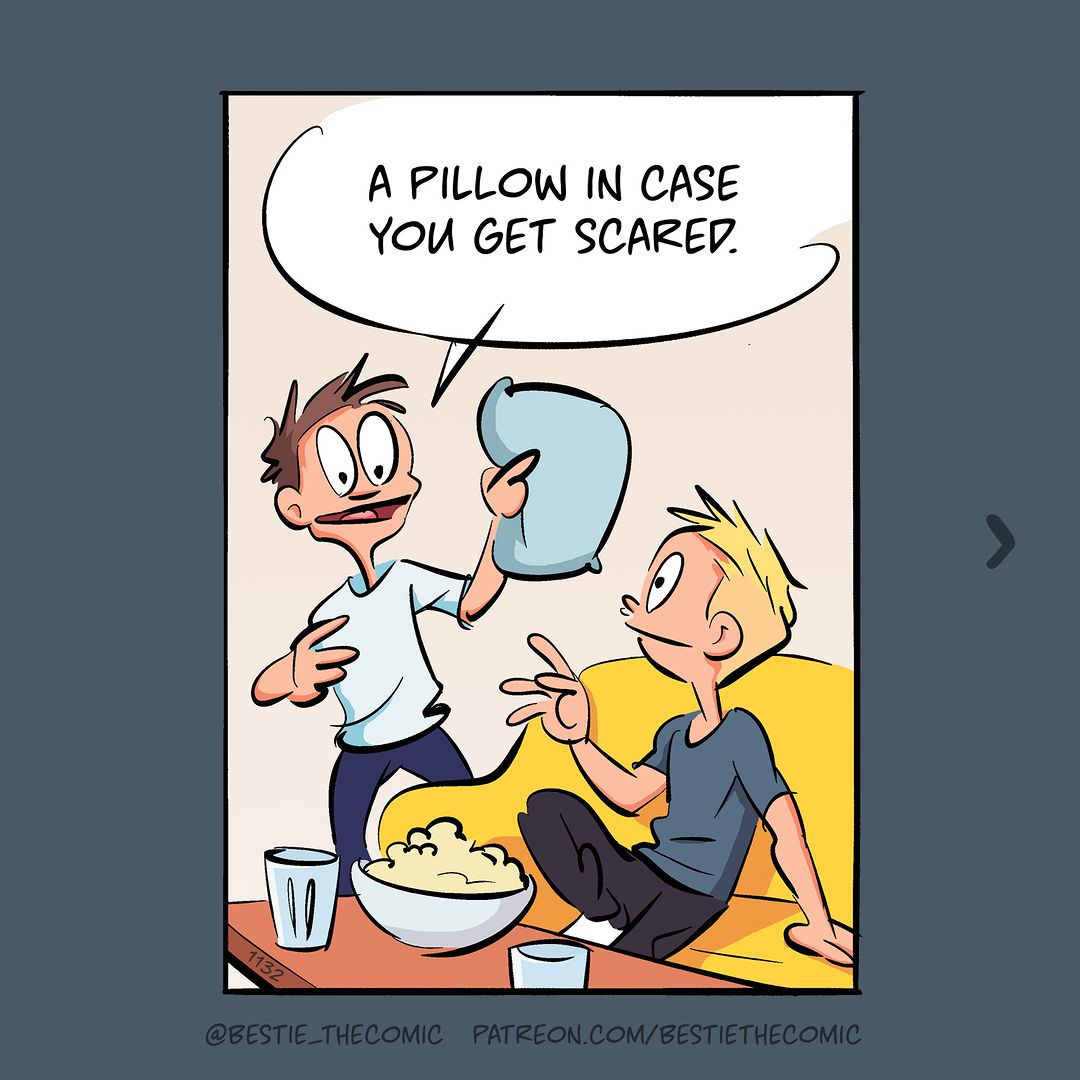 #19. Full time bestie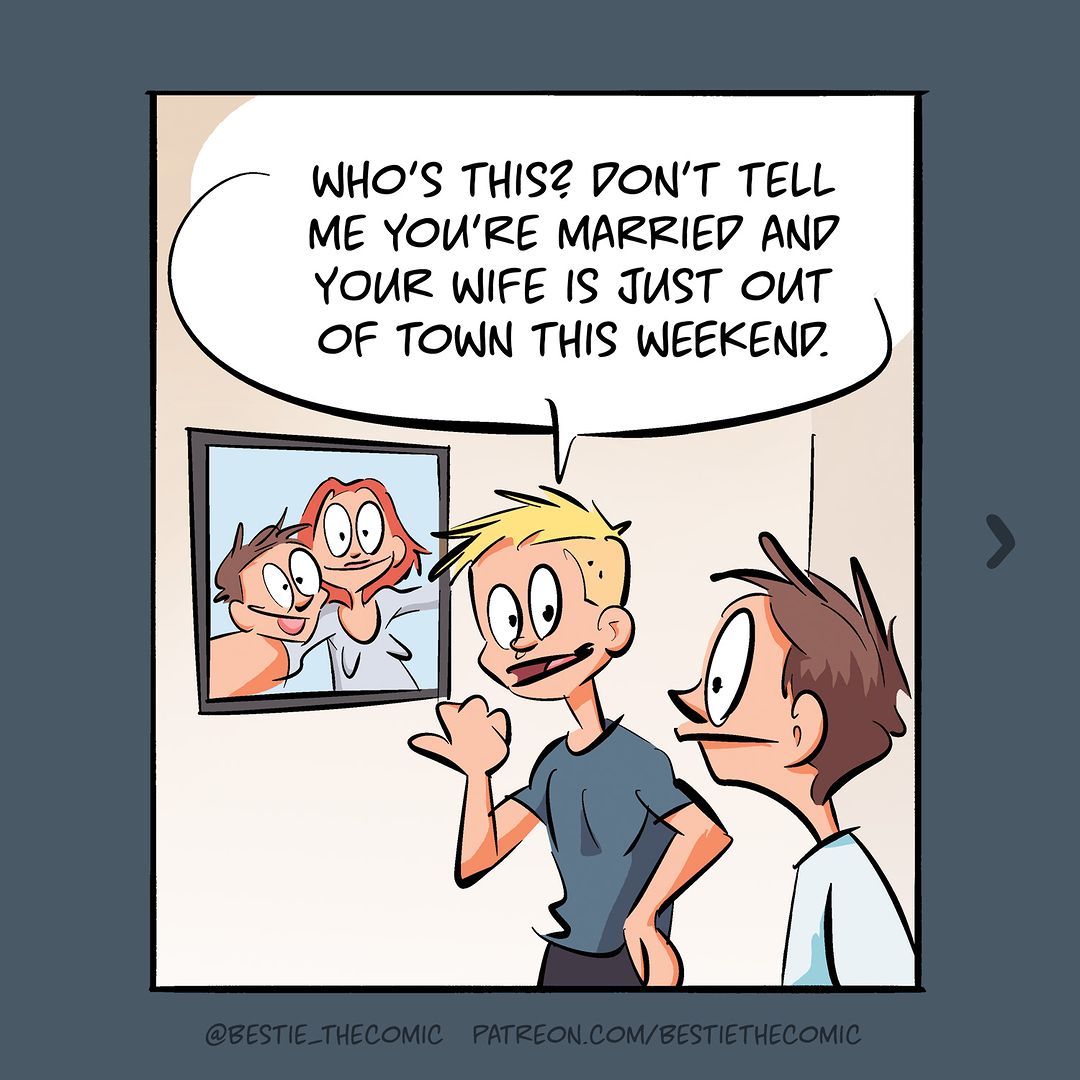 #20. Goodbye Grandma