If you're a fan of witty comics that can perfectly capture the quirks of everyday life, then you'll definitely want to check out the work of Becky Barnicoat. This talented artist has been creating comics based on relatable situations for several years now, and her work has become a fan favorite among those who enjoy clever humor that can make them laugh out loud. Barnicoat's style is simple but effective. Her comics typically feature minimalistic illustrations that showcase the absurdity of everyday life.
From the little frustrations of modern technology to the awkwardness of social situations, she has a knack for taking the mundane and making it hilarious. One of the things that sets Barnicoat apart from other comic artists is her ability to tap into the shared experiences of her audience. Her comics are relatable to anyone who has ever felt like they don't quite fit in or struggled to navigate the complexities of modern life. Another thing that makes Barnicoat's work stand out is her use of clever wordplay.
Many of her comics feature puns or double entendres that add an extra layer of humor to already hilarious situations. She has amassed a sizeable following of 74,800 on her Instagram account. Becky Barnicoat's witty comics based on relatable situations are a must-read for anyone who enjoys a good laugh. Her ability to capture the humor in everyday life is both refreshing and entertaining, and her unique style and clever wordplay make her comics stand out from the rest. Whether you're looking for a quick pick-me-up or just need a reminder that you're not alone in your struggles, her comics are sure to put a smile on your face.
Credit: Becky Barnicoat Comics
For more info: Instagram | Facebook | Website
#1. All valid, all necessary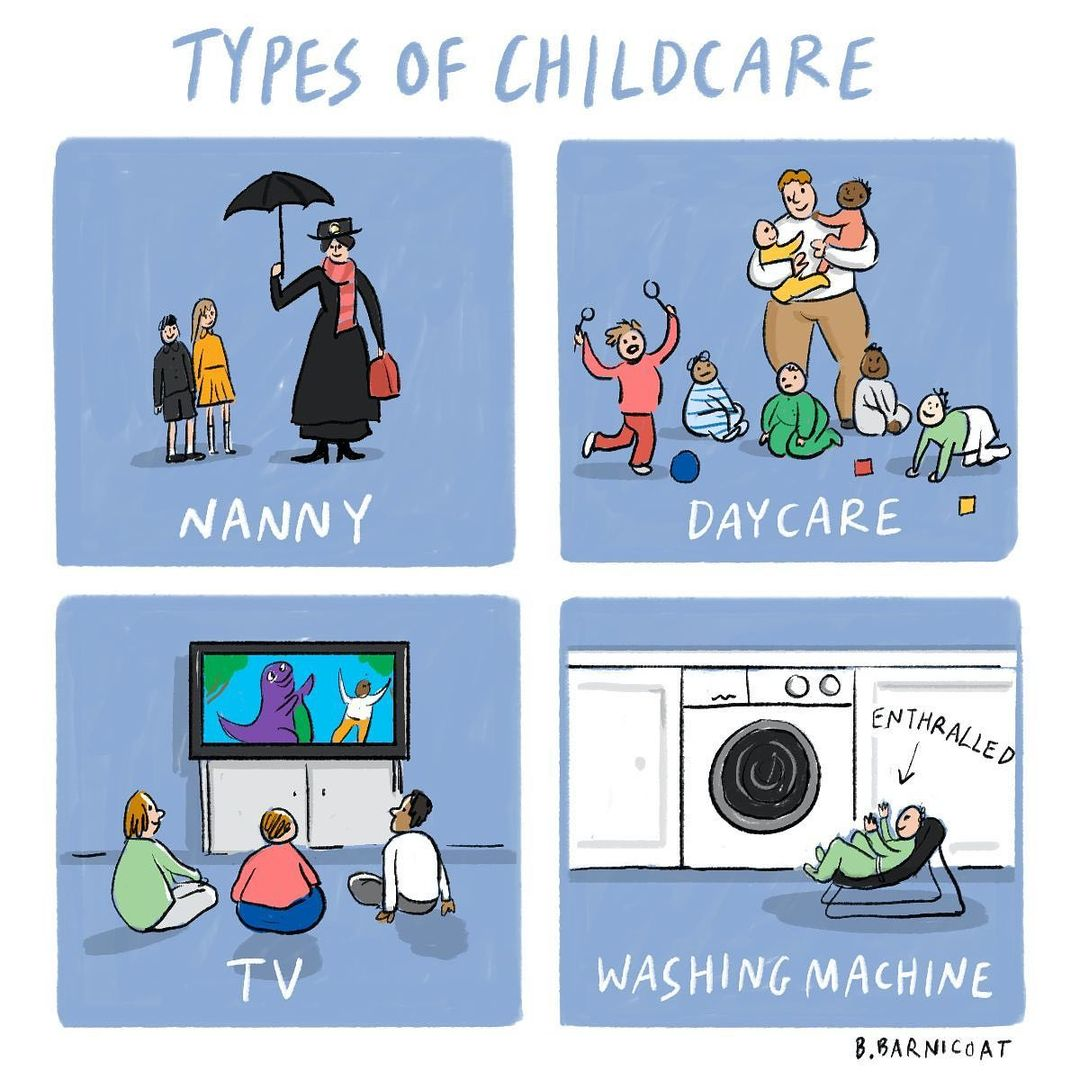 #2. Expectation vs reality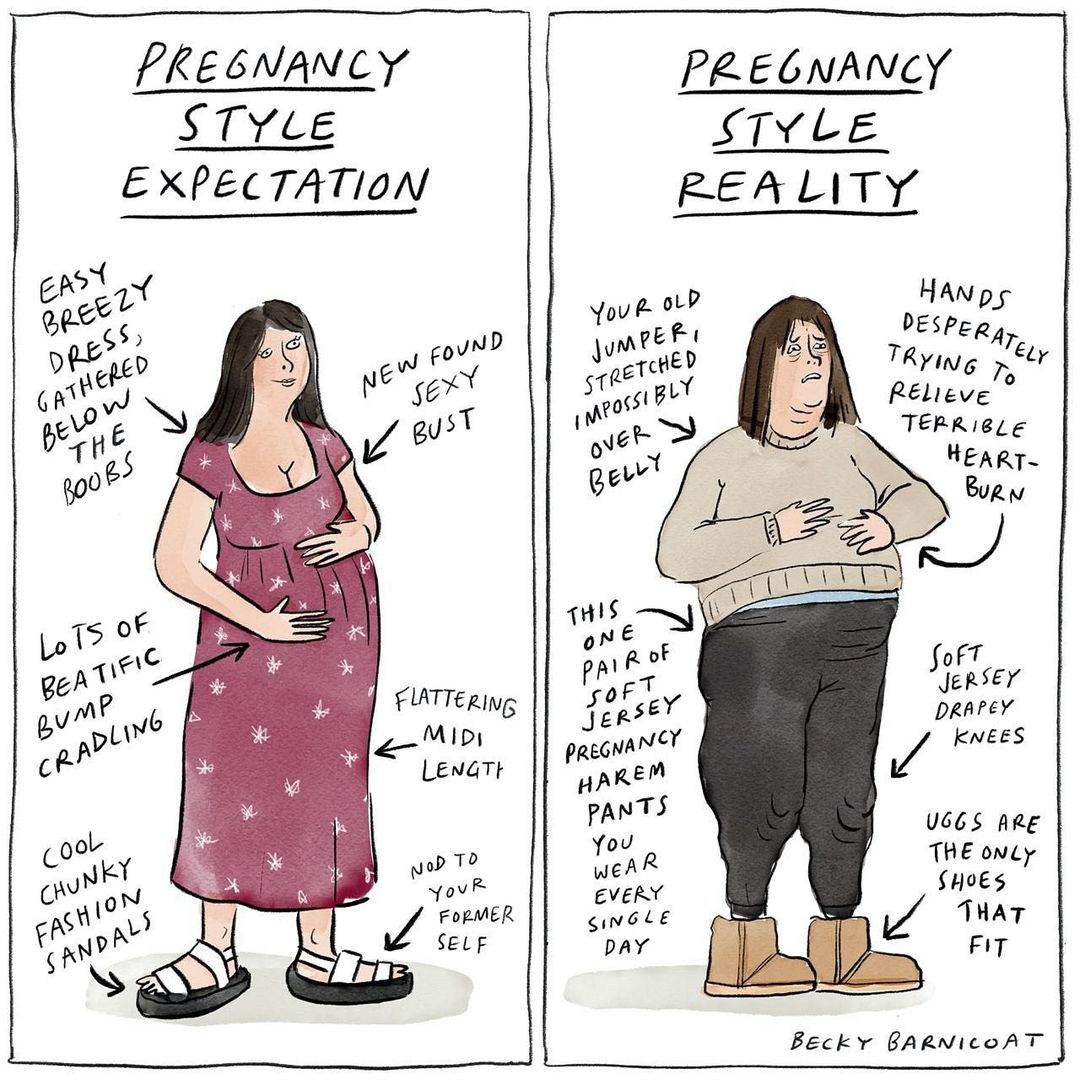 #3. Being pregnant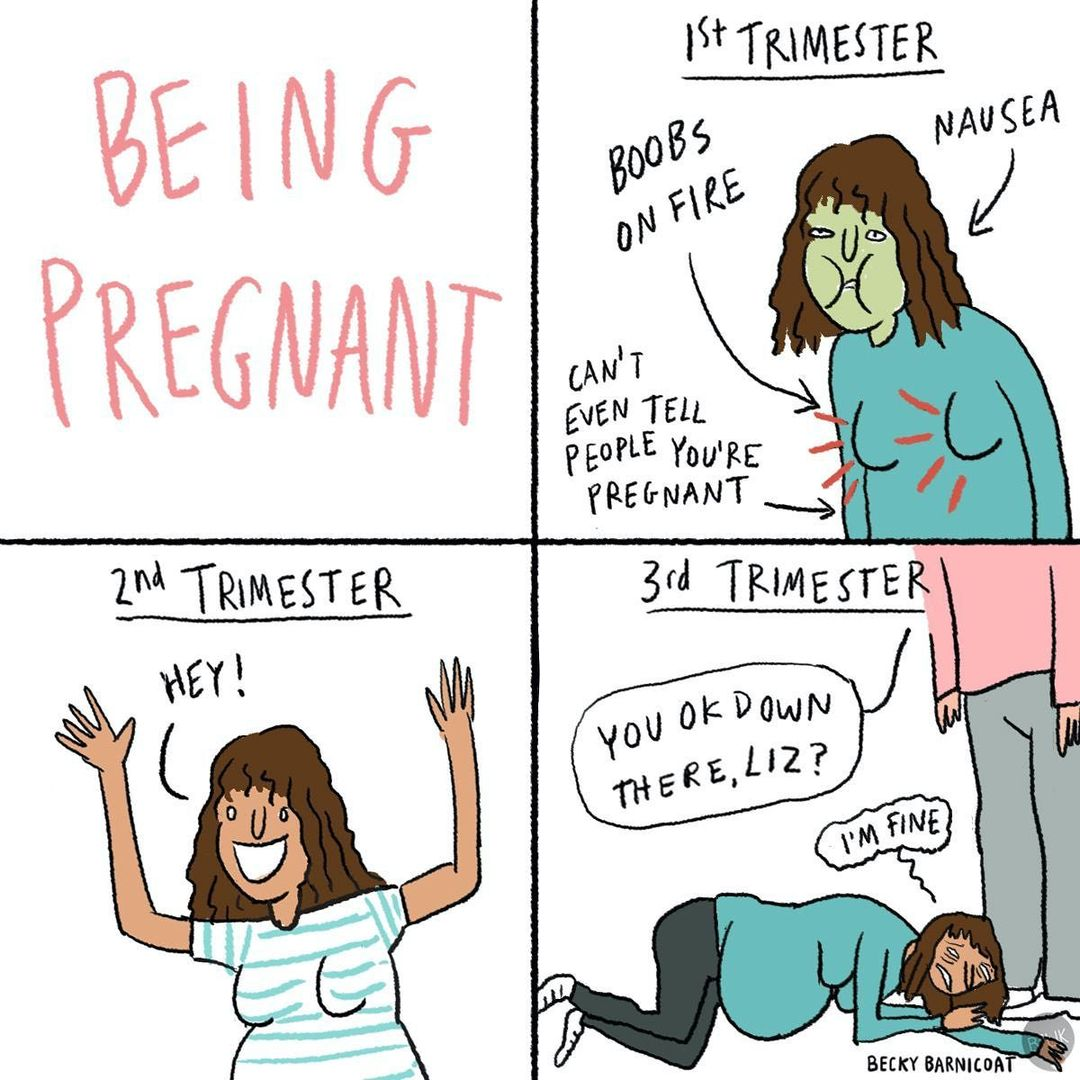 #4. Jumpsuit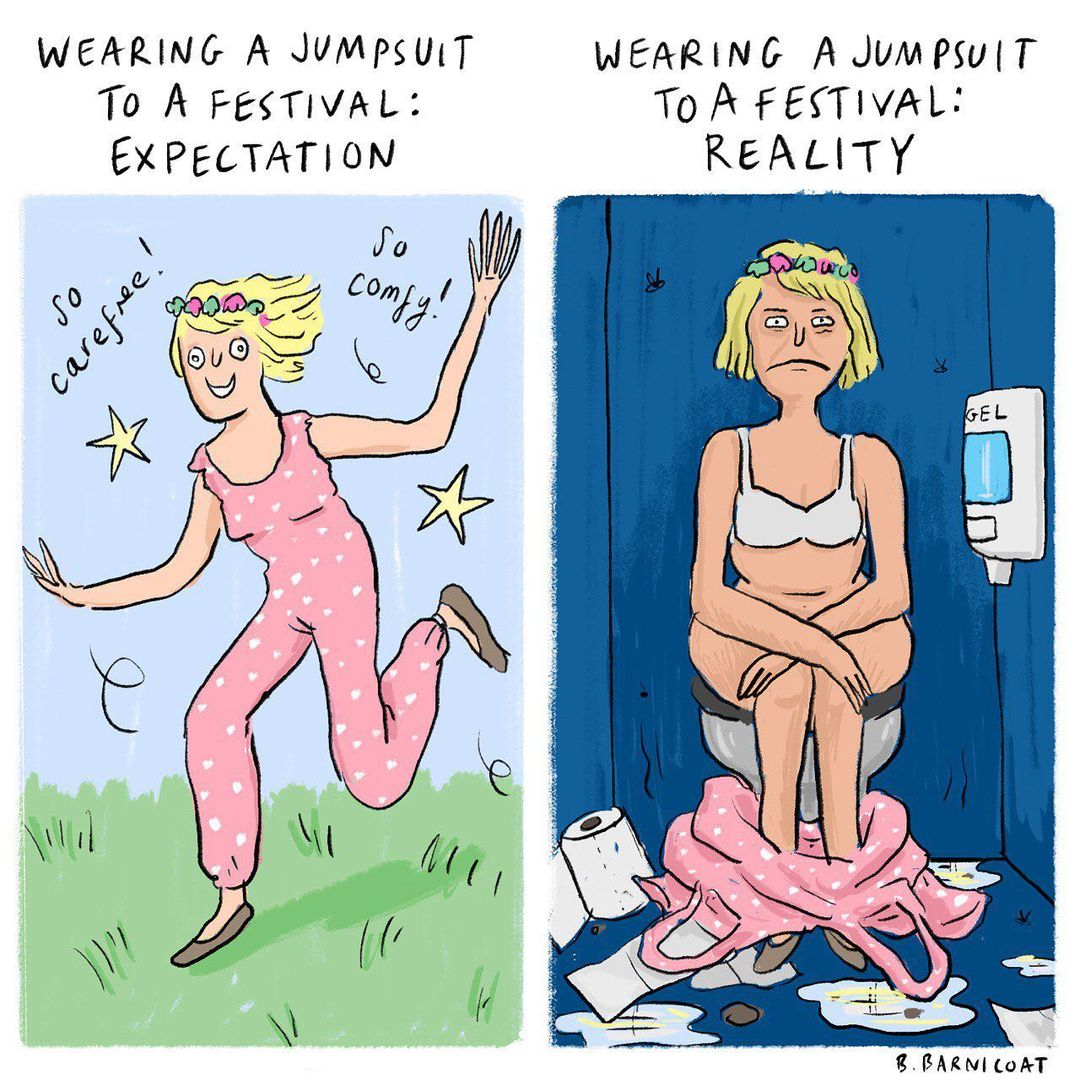 #5. First vs second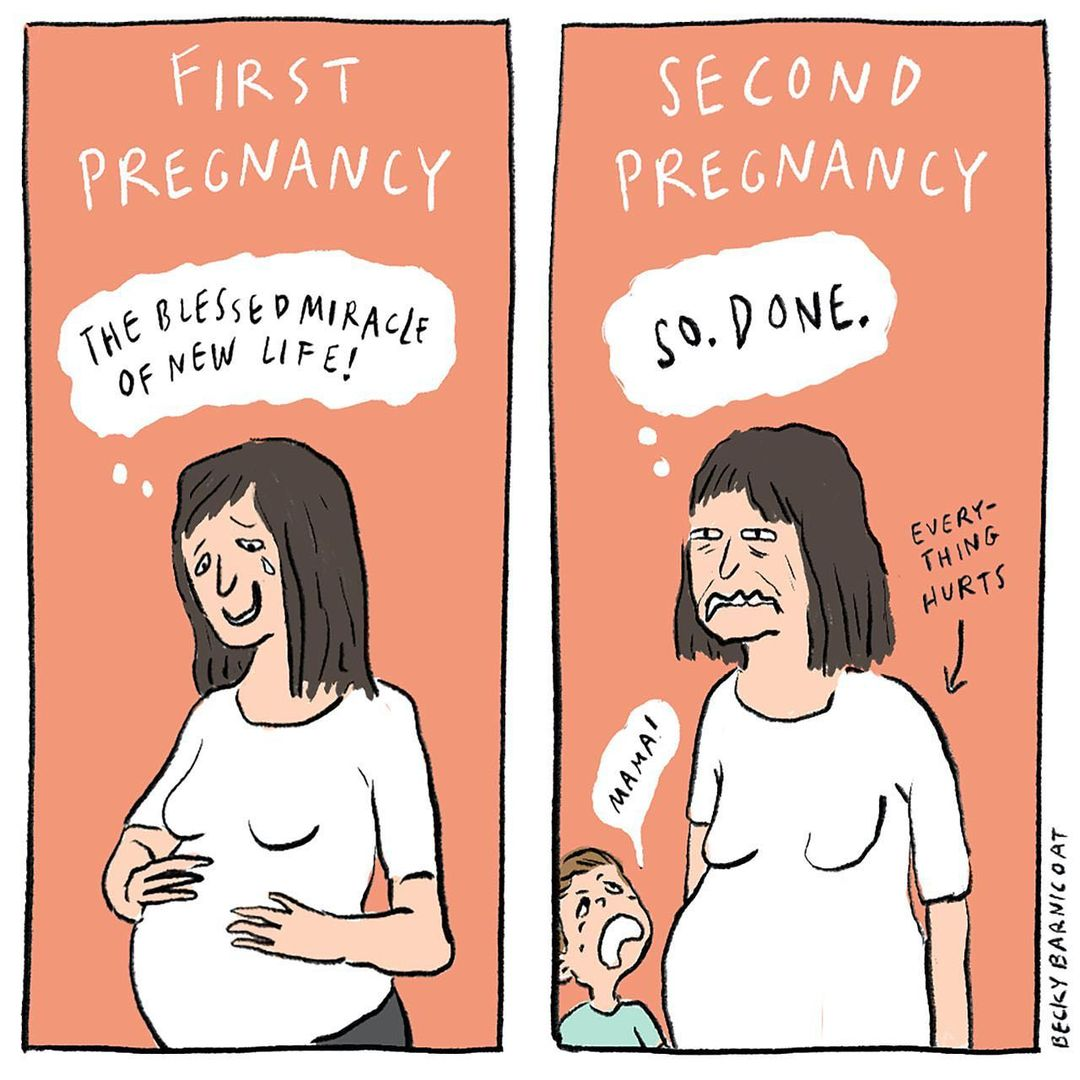 #6. True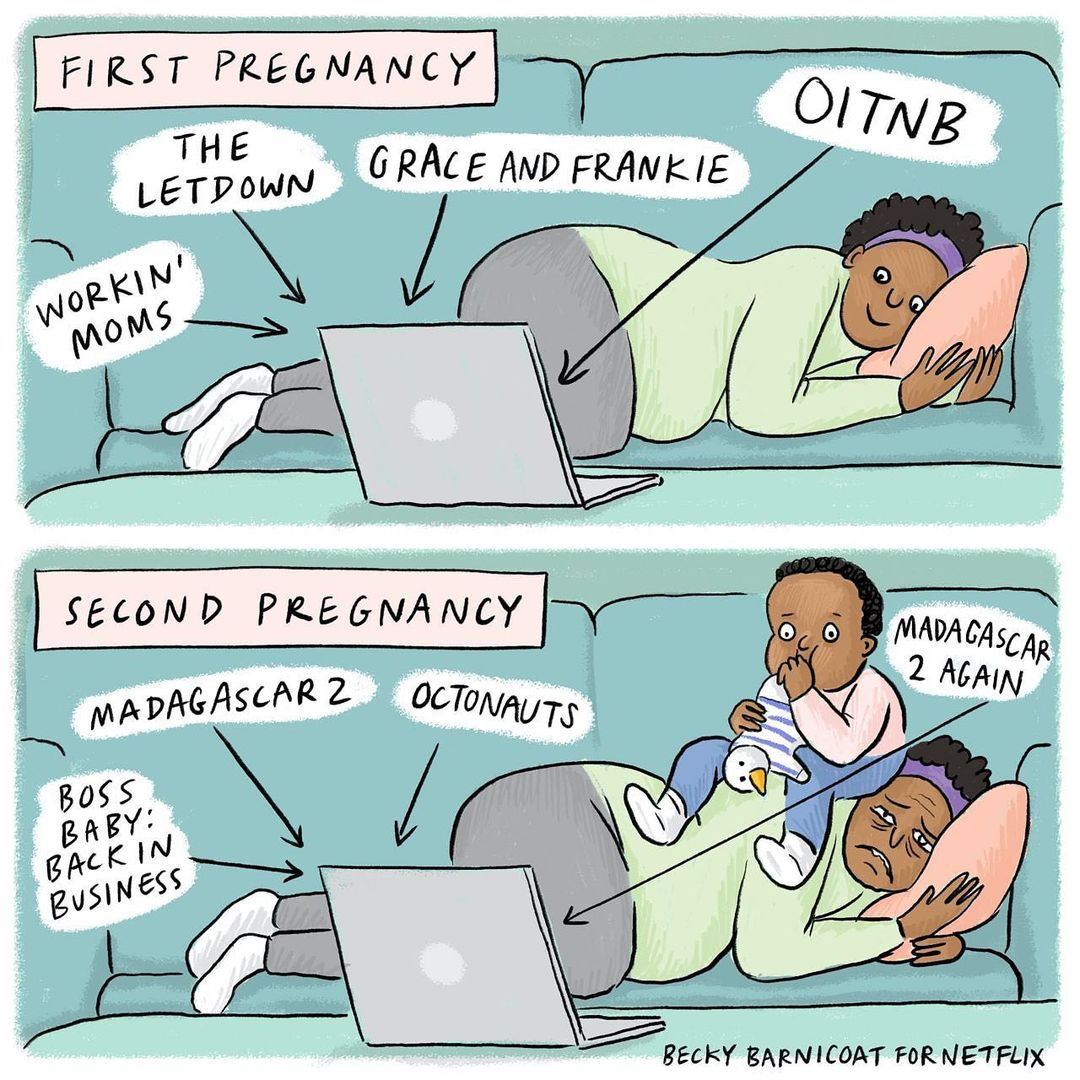 #7. Yoga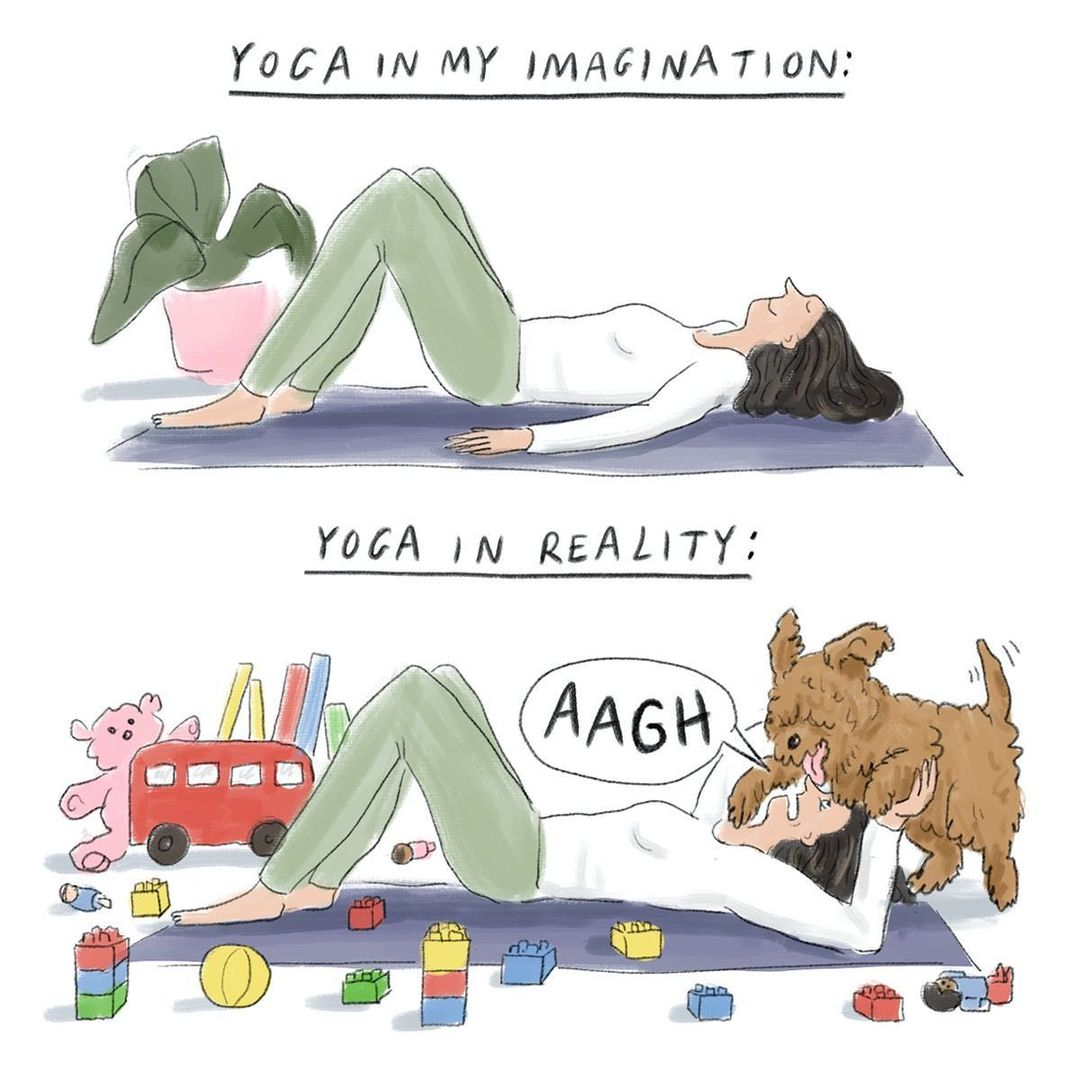 #8. Self-care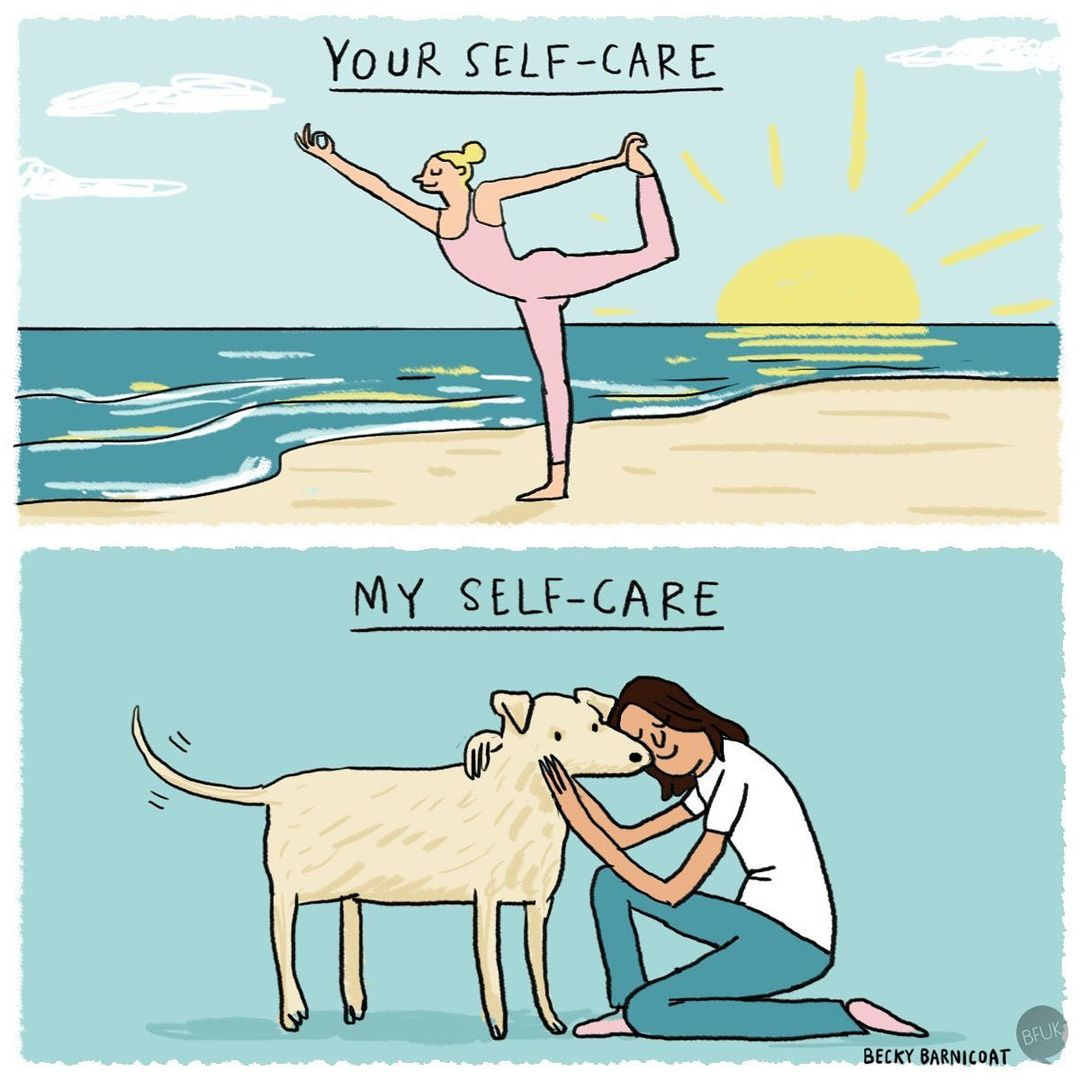 #9. Hair fall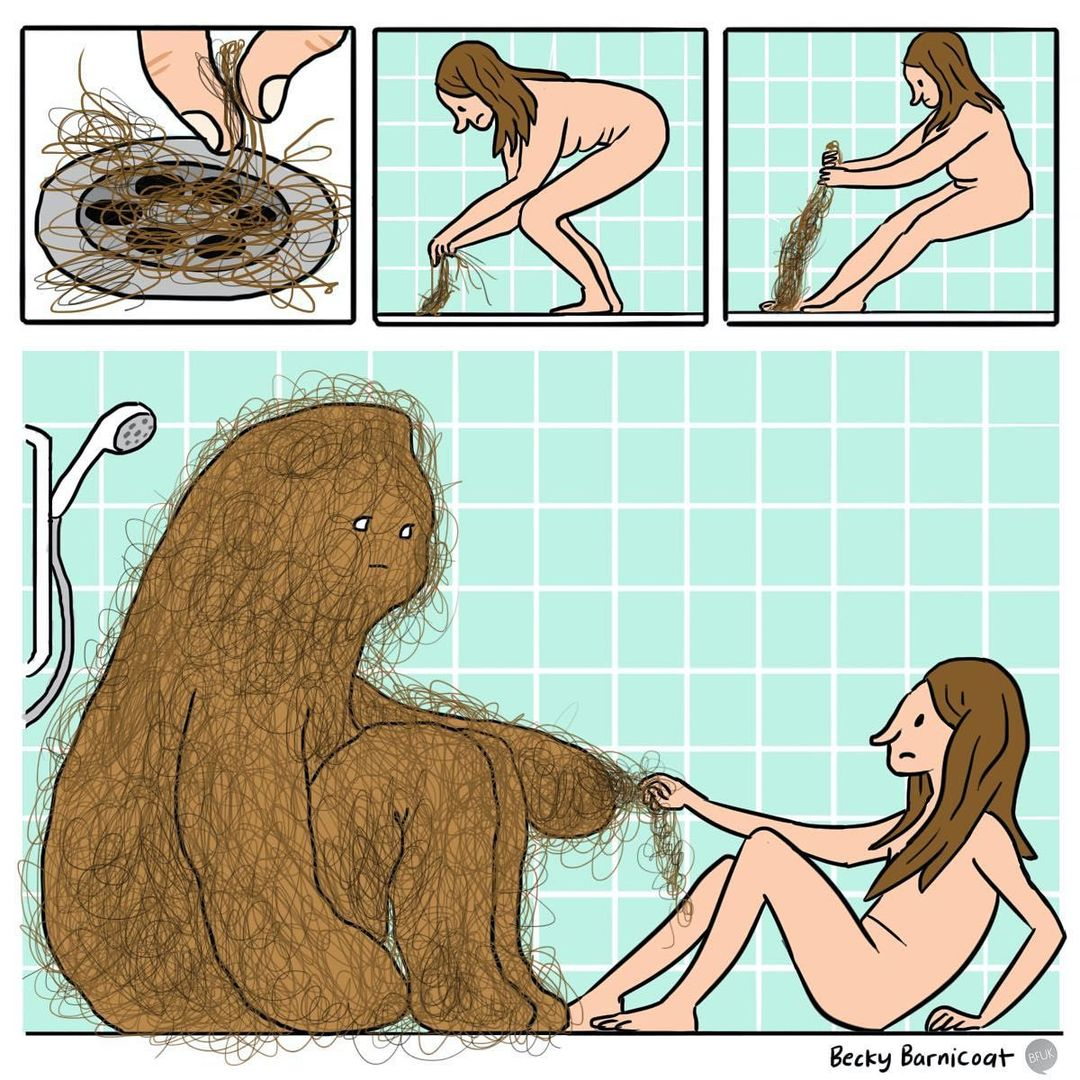 #10. Shower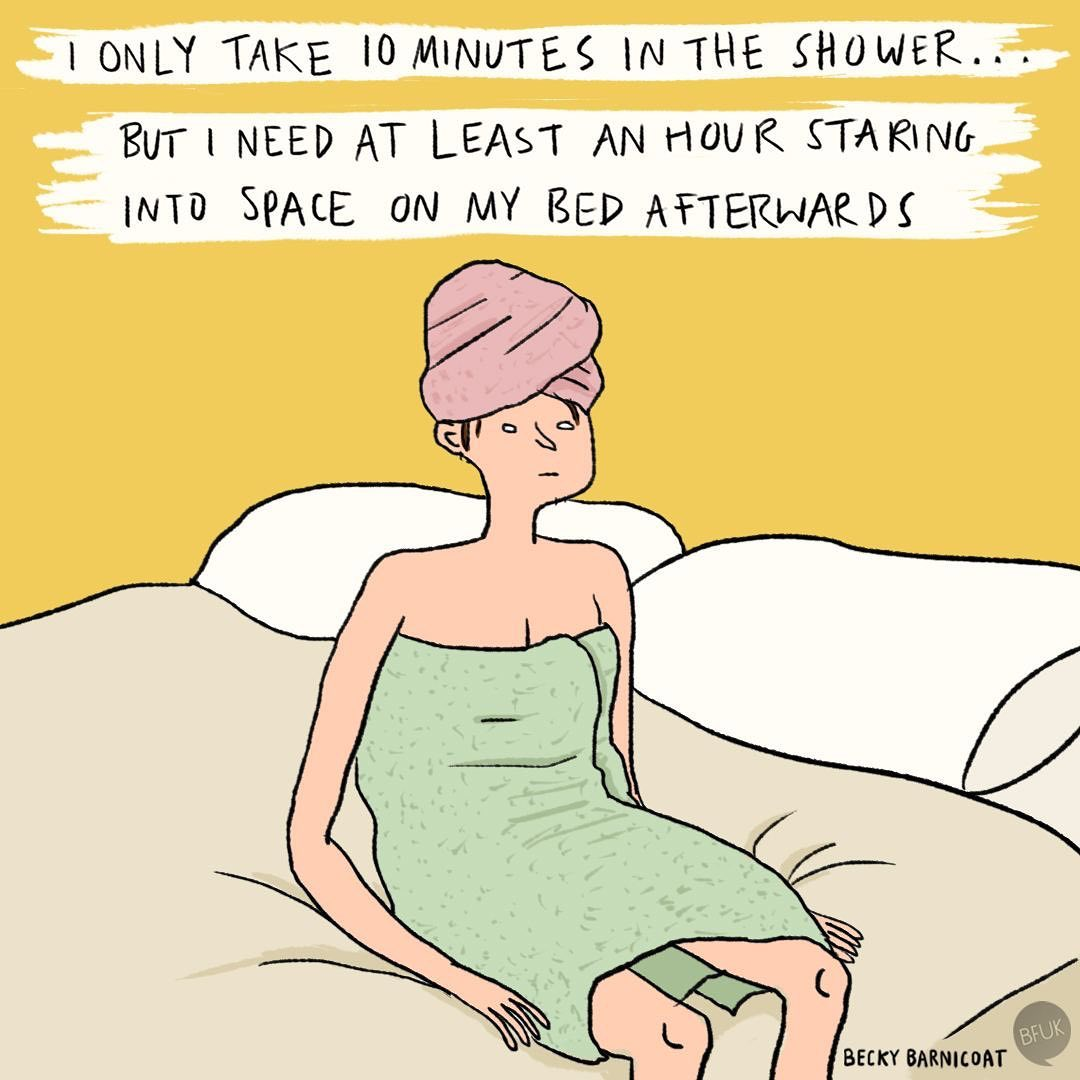 #11. Looking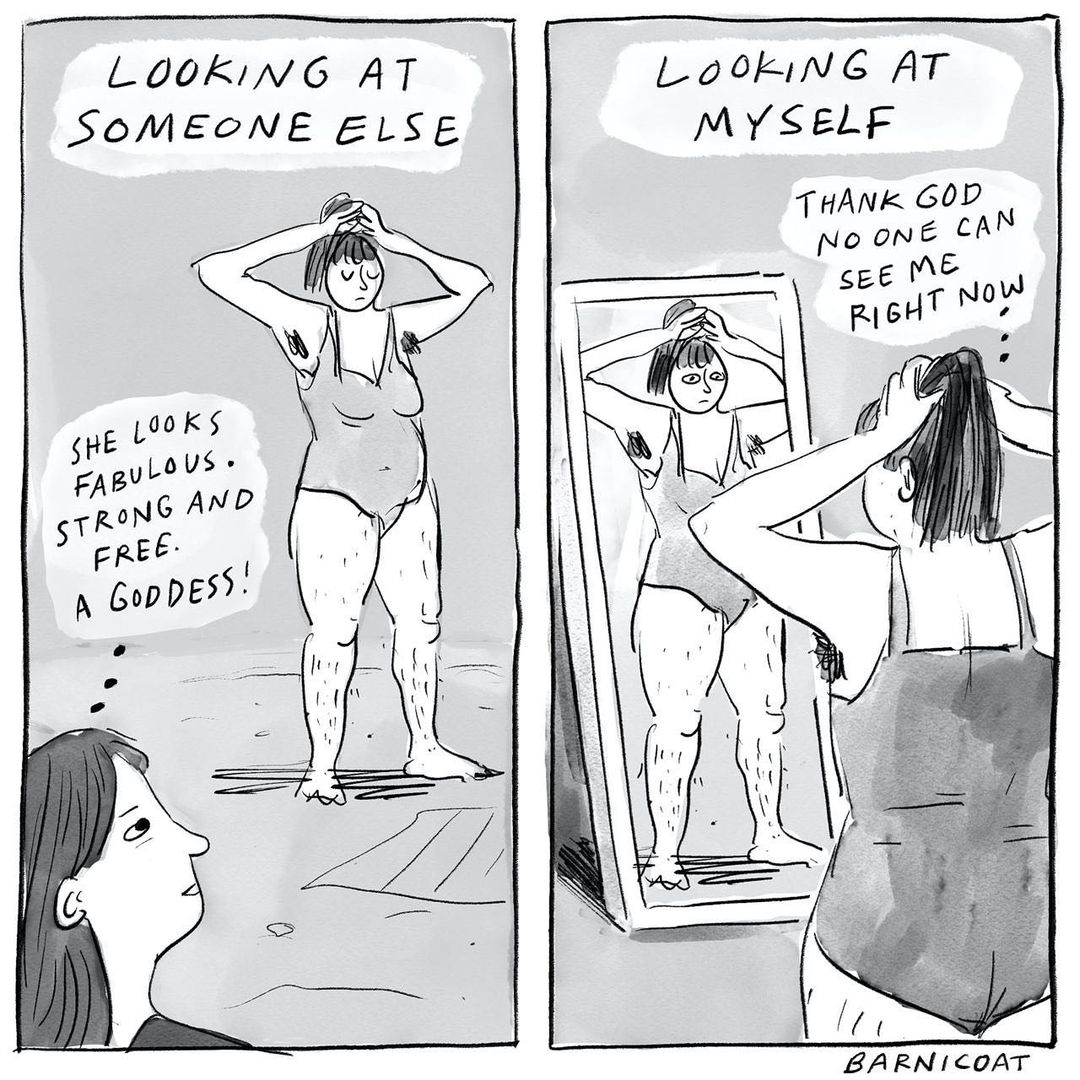 #12. Periods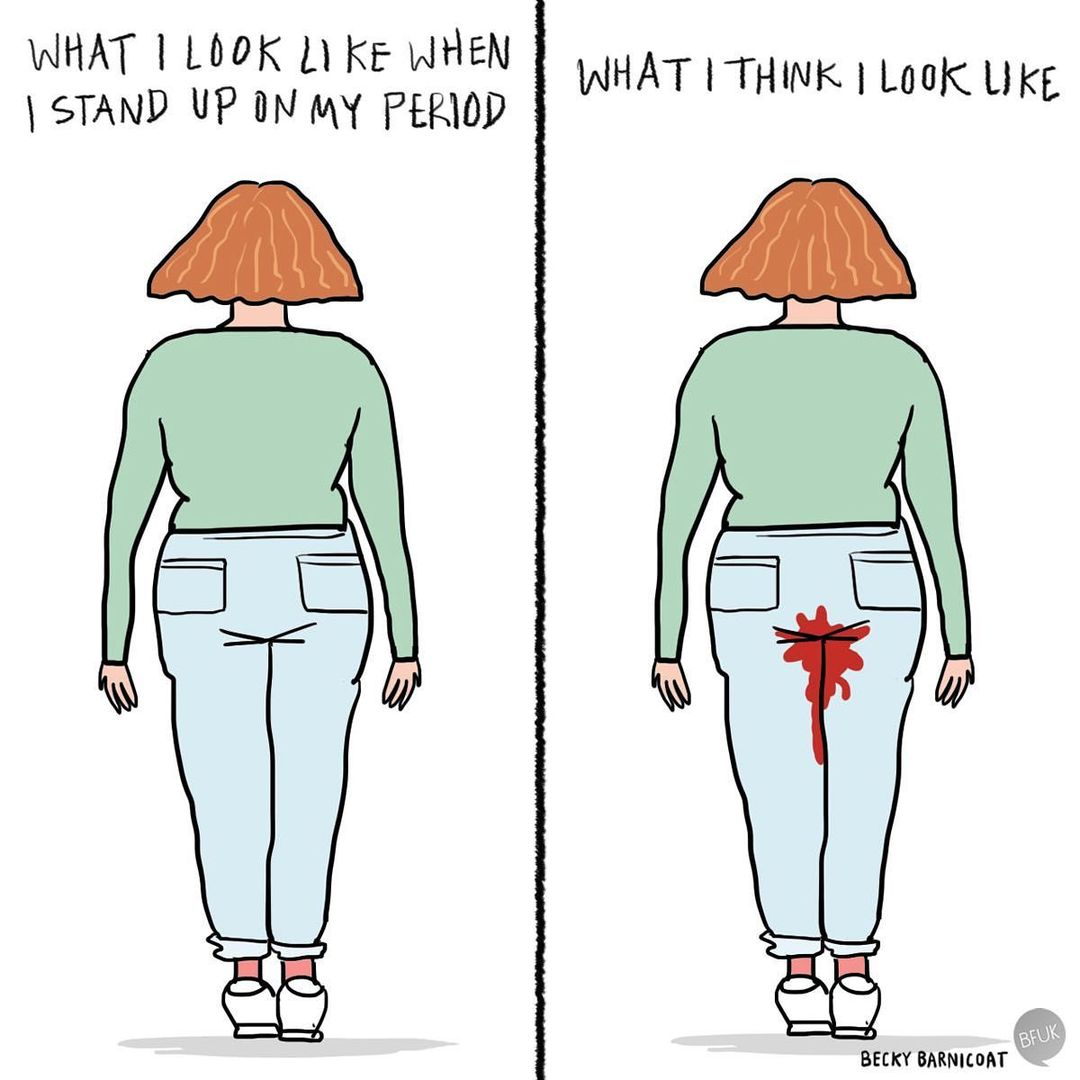 #13. Two types of people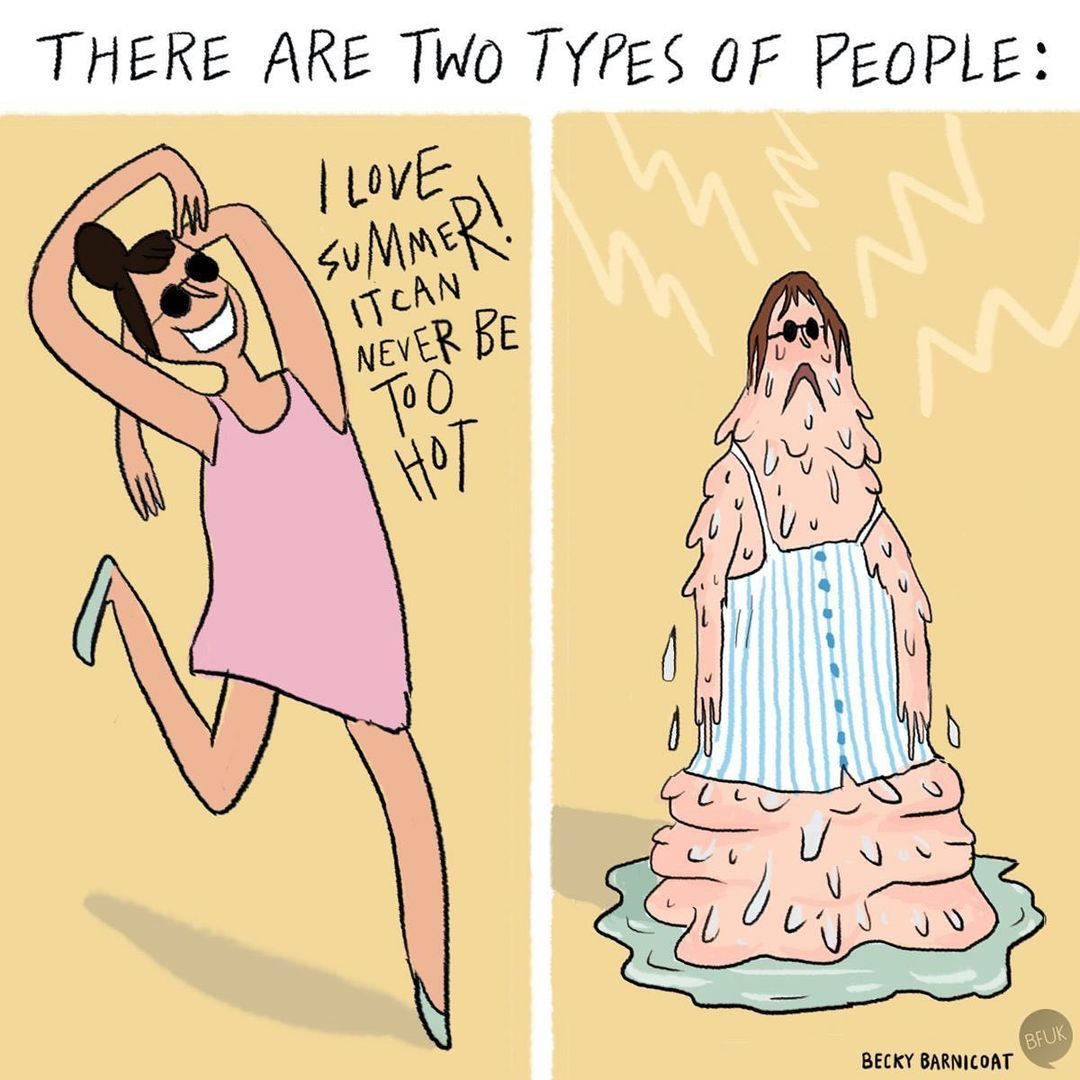 #14. Sun bathing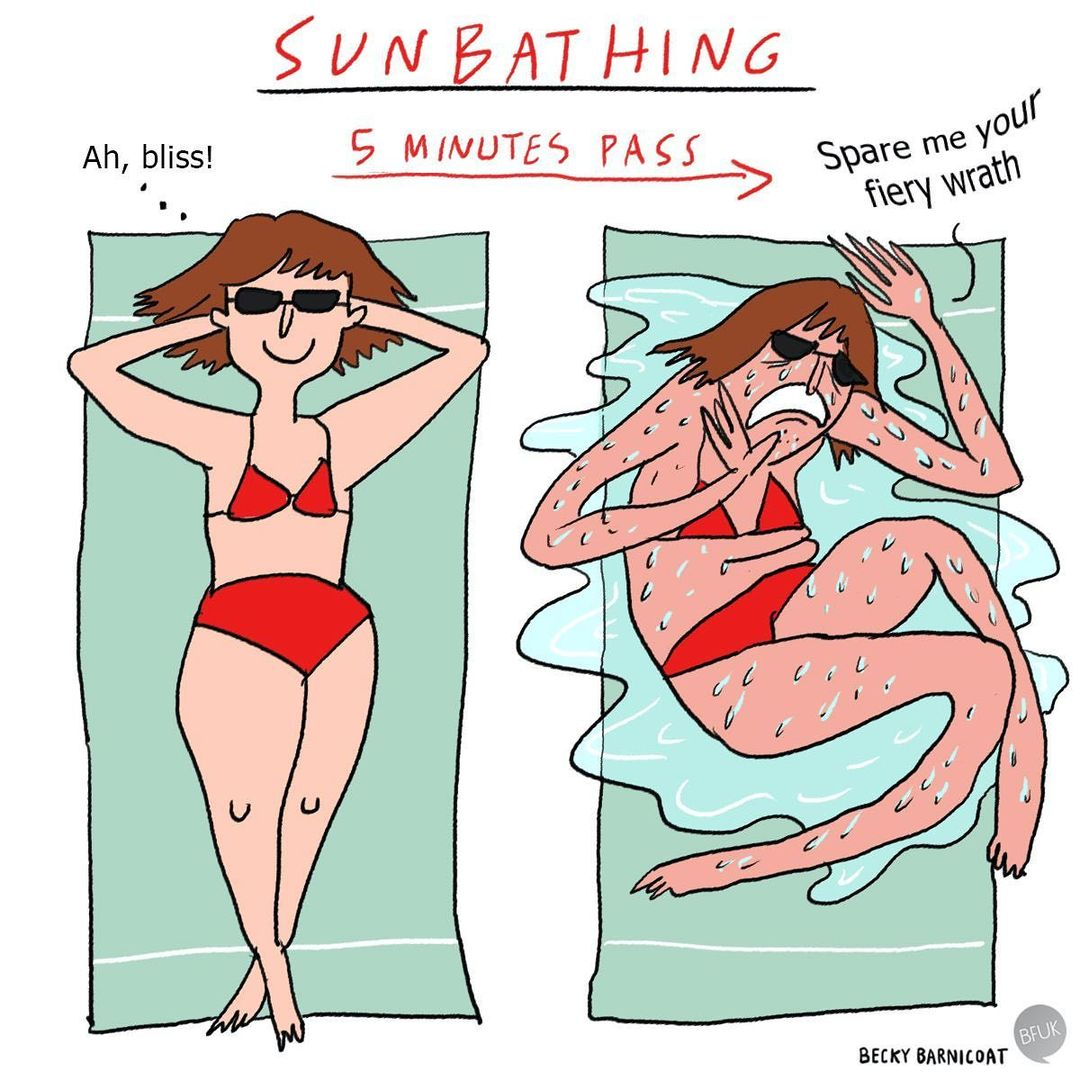 #15. Annual shave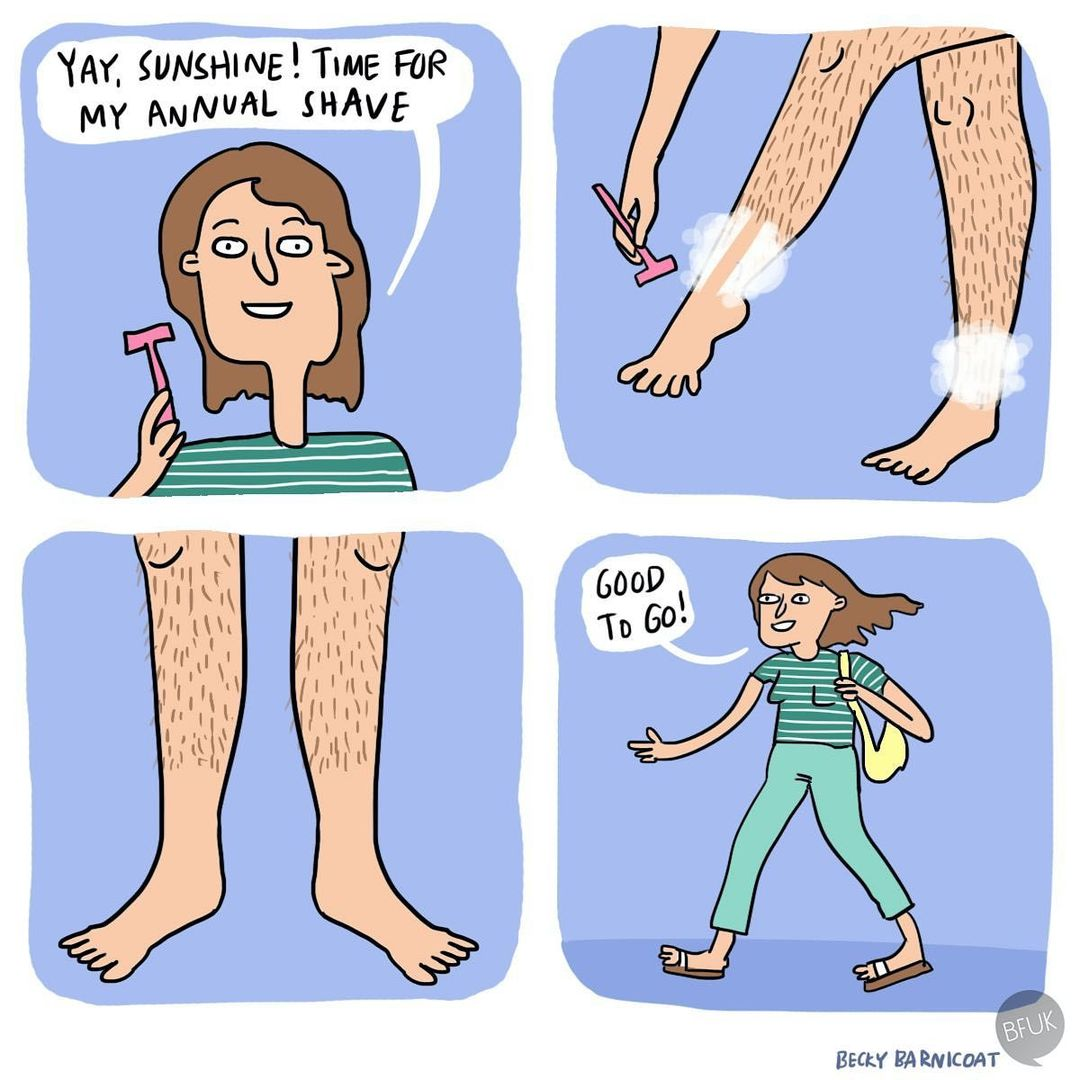 #16. Plastic seat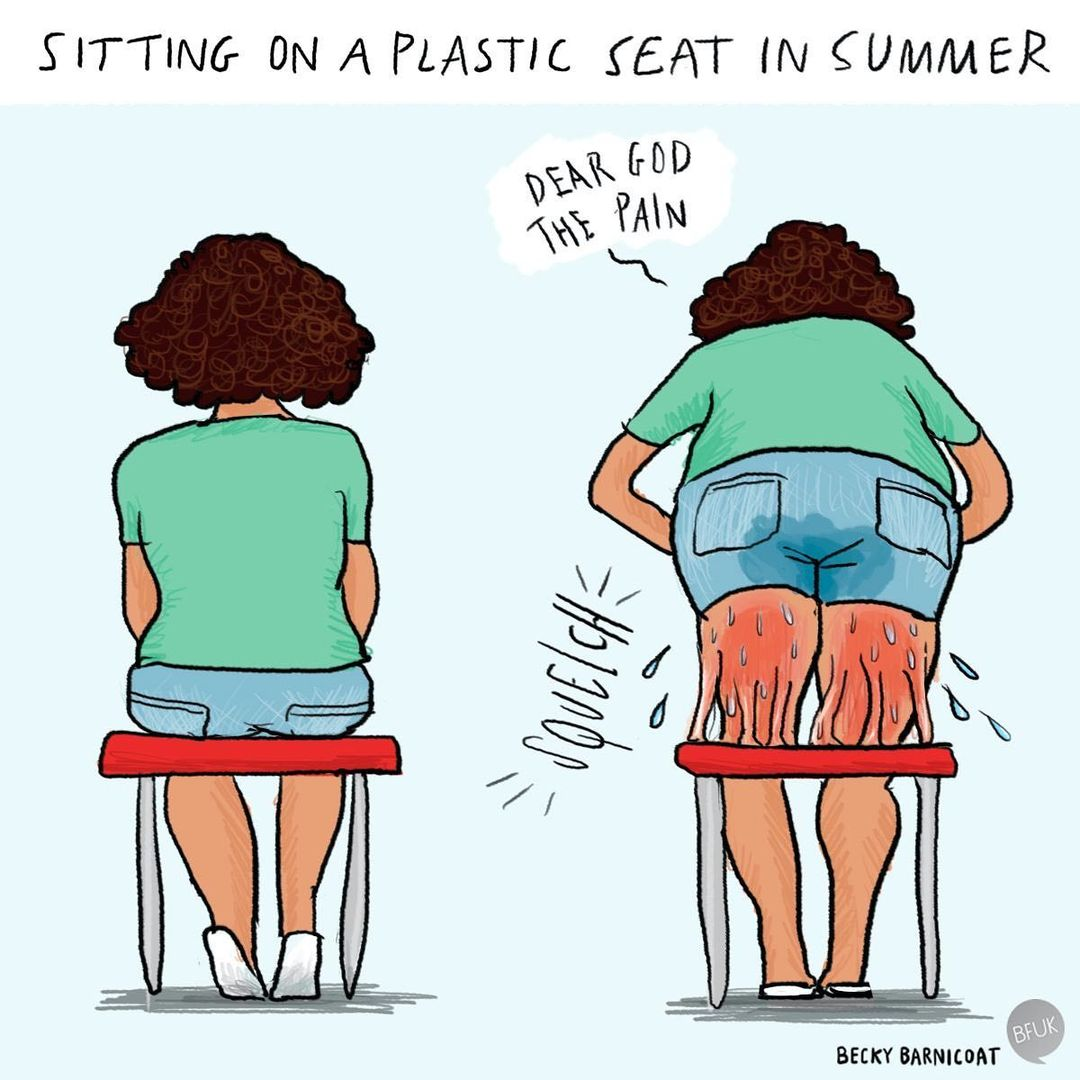 #17. Others vs me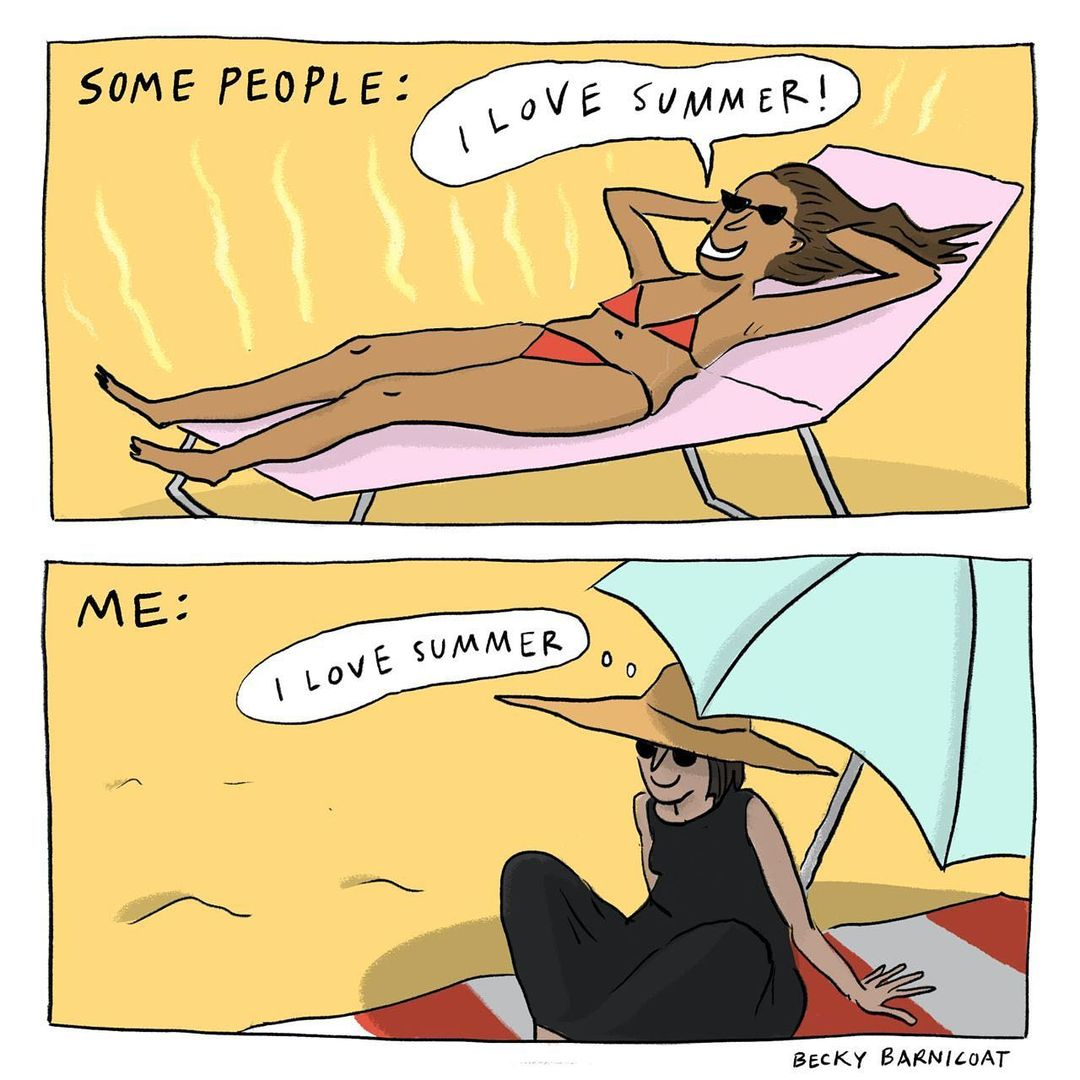 #18. I'm watching you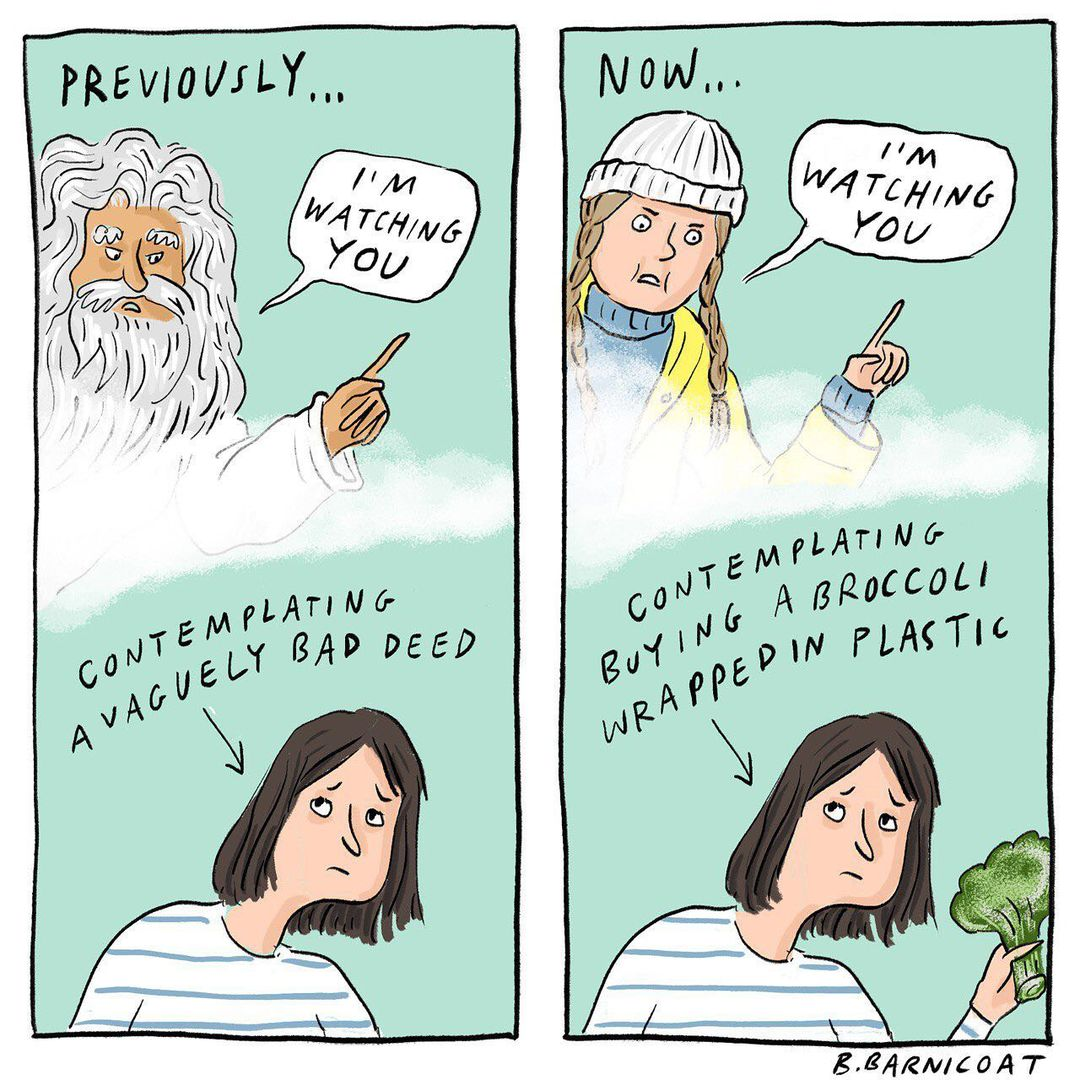 #19. Demo vs reality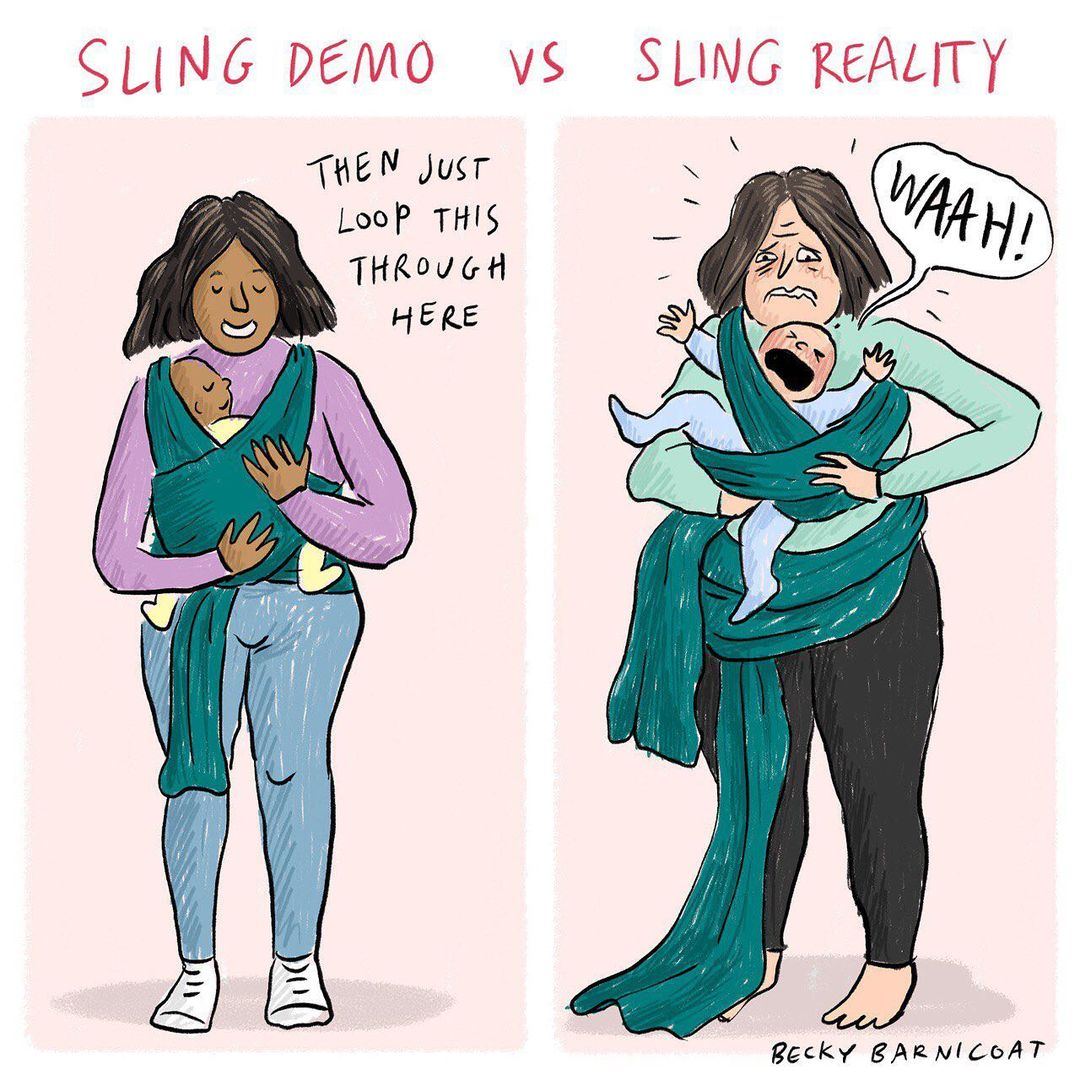 #20. Day vs night