All weddings need a detail that makes them special, and Becky and John wanted theirs to be remembered by all their guests. But just as they were planning what would make her unforgettable, one person posted on the local Facebook page The Lille Guild that she was looking for a home for a litter of puppies she had found. The couple saw the message and thought it would be a good idea to adopt them.
Becky and John would not only give them home; they would also make them part of the memory of their wedding. They started raising the puppies a few days before the big event and when the day finally came, they were too young to stay at home, so they brought them to the ceremony and were part of their photoshoot. And the story does not end there: they also took the cubs to their honeymoon.
Becky and John adopted puppies to start their family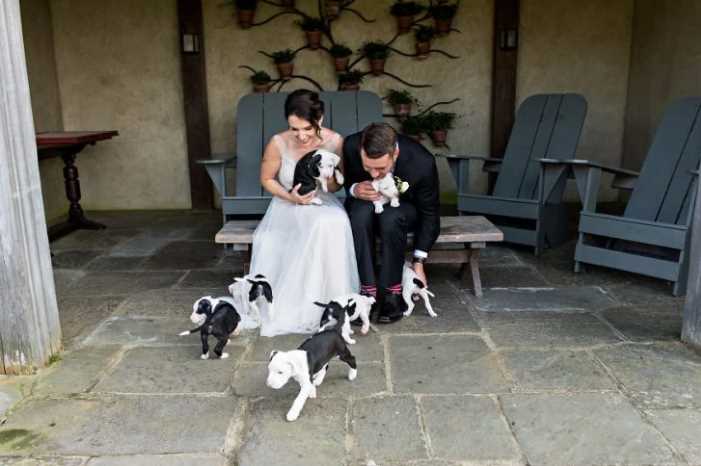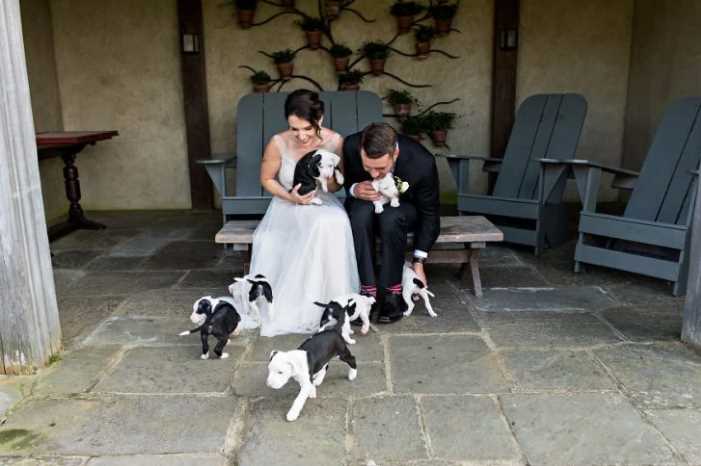 The couple adopted the puppies until they could find a new home for them, but their wedding day was near, so they decided to include them in the photoshoot.
Instead of bouquets, the brides carried a puppy
The bride and groom thought: who needs bouquets when you can give love to some puppies you just rescued? The ladies delightedly accepted and the animals posed with them in an adorable way.
The cubs accompanied them to the honeymoon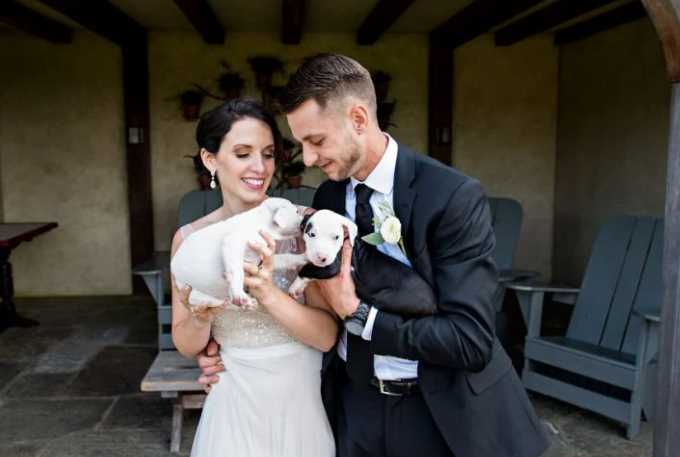 They were so young to stay home that Becky and John decided to take them on their honeymoon. So they bought everything they needed for the trip, including bottles of water, dog food, milk and beds so everyone was comfortable.
Becky and John wanted the cubs to find a home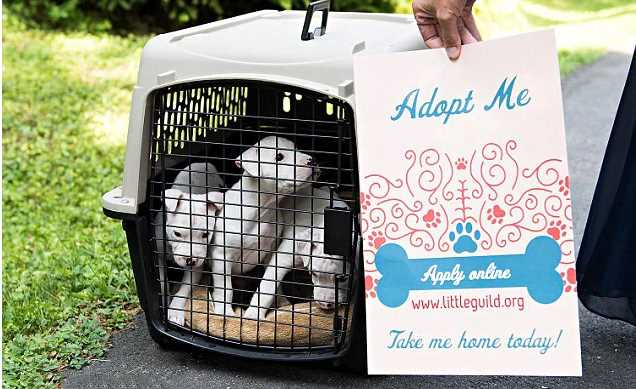 After returning from the honeymoon, the couple set out to find them a home where they were given love and much care.
All puppies found a family
They received many requests from families who were interested in adopting the puppies, but as pet lovers, before delivering them they made sure they were trustworthy people, even asking them for a veterinarian reference.
Some puppies are with the couple's relatives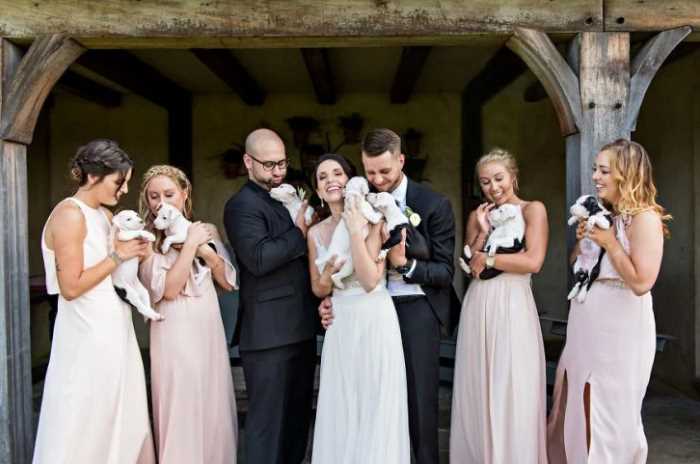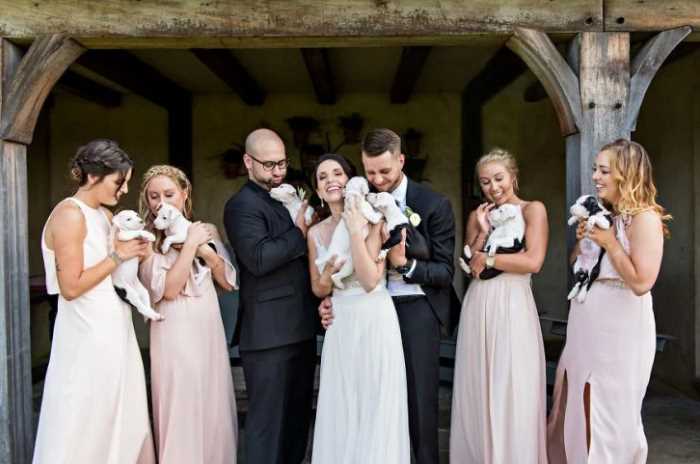 One of them found a home with John's aunt, so they can visit him whenever they want and make sure he is safe and sound.
Everyone received a lot of love on the wedding day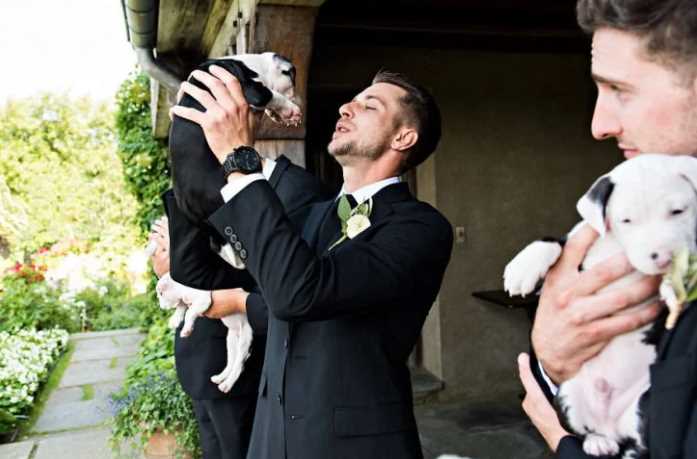 The guests were delighted and did not stop showing signs of affection.
The bridesmaids enjoyed them the most
The images are absolutely adorable and show how the bridesmaids had fun taking care of the puppies.
The couple celebrated their wedding on National Dog Day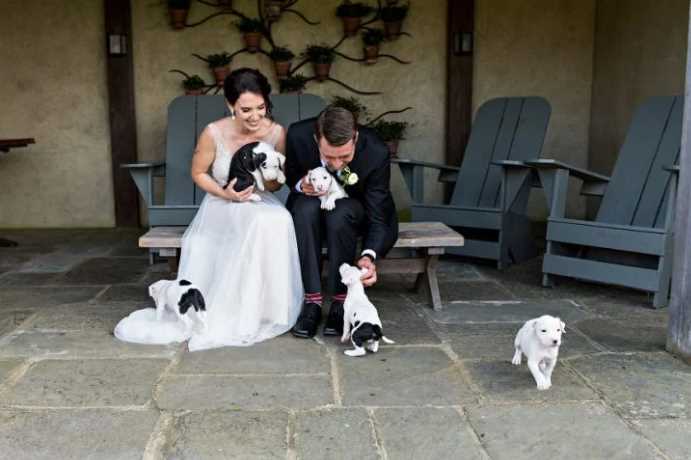 And to celebrate the day, they included the puppies in their photos.
And the groom's groomsmen looked adorable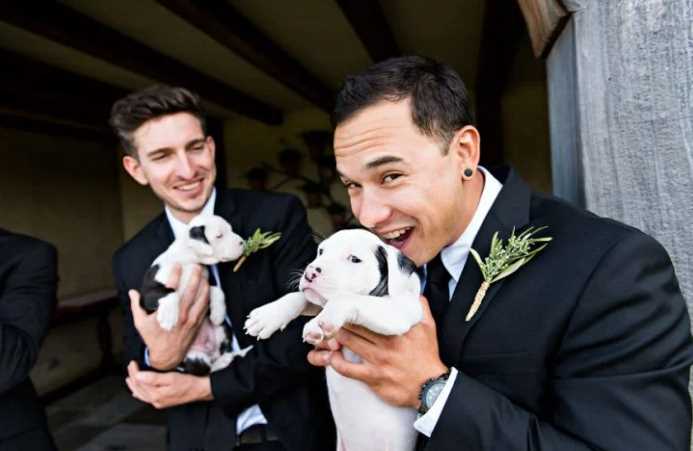 And is that, what woman does not like a man who loves dogs?
These puppies stole the day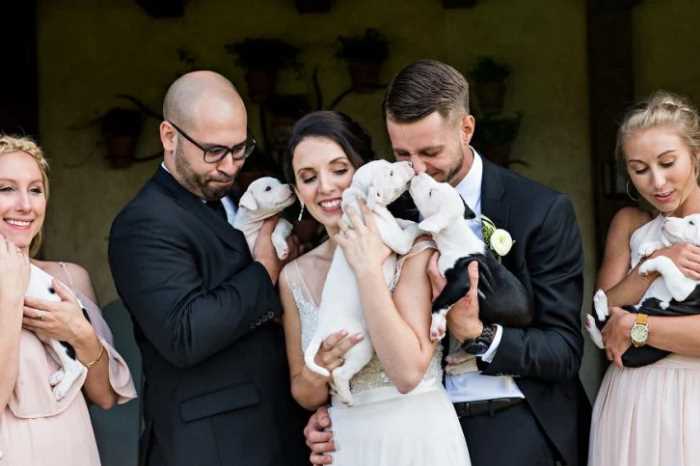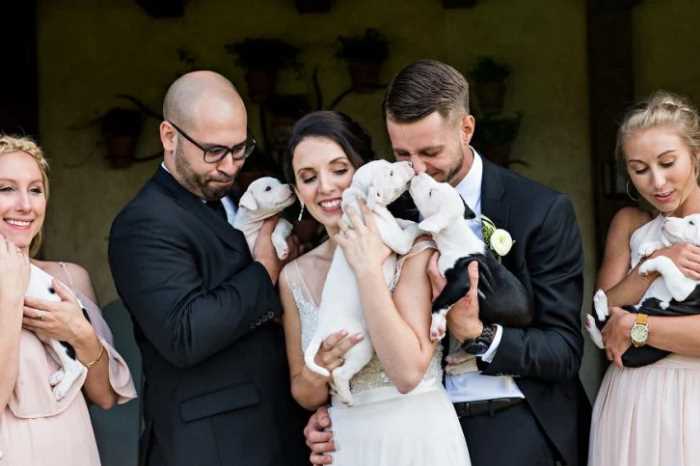 And they did it in the most tender way possible. Definitely, this wedding makes you think that you also want to have a very similar one.