Isabelle Staub, an American illustrator, offers her own perspective to the mythical characters of the cartoons.
Since Instagram is a showcase for illustrators, we've known thousands of artists recreating cartoon characters in their own way. Thanks to this social network we have seen The Simpsons or the Flintstones in swimming trunks, characters like Rick and Morty shopping at the supermarket or protagonists of Disney facing bad care of the environment.
This time it's time for Isabelle Staub, an illustrator from Philadelphia, United States, who has turned the mythical Disney animals into humans. Nala from 'The Lion King', Dori from 'Finding Nemo' or Queen from 'The Lady and the Tramp' become new characters thanks to the North American artist.
It is a new project by Isabelle. The artist, who already has more than 460,000 followers on Instagram and more than 50,000 'likes' in most of her publications, has become famous on the social network by recreating protagonists of all kinds: from Disney Princesses to characters that appear in Quentin Tarantino movies.
Here are some of the illustrations in which he turns the animals from Disney's drawings into people:
More info: Instagram | IsabelleStaub.com
Lady and the Tramp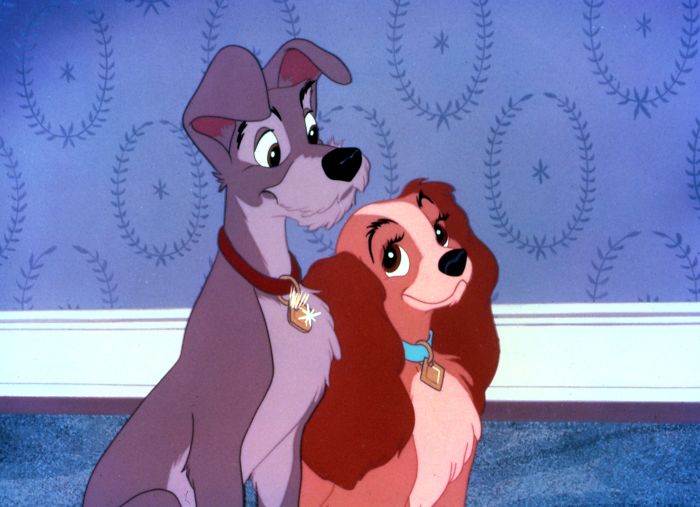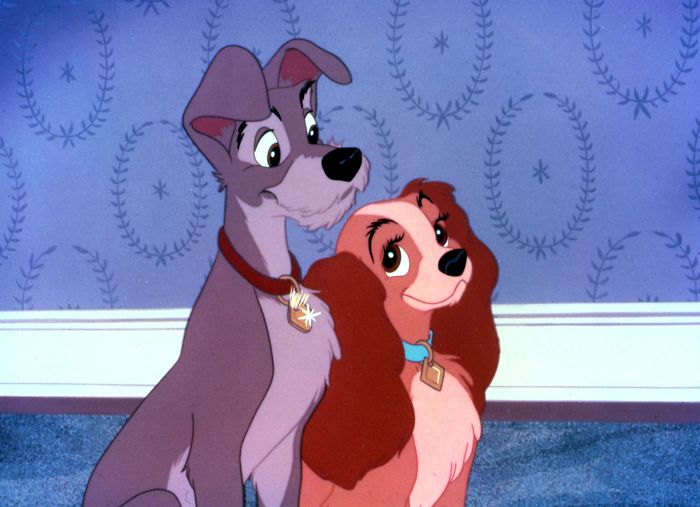 as a human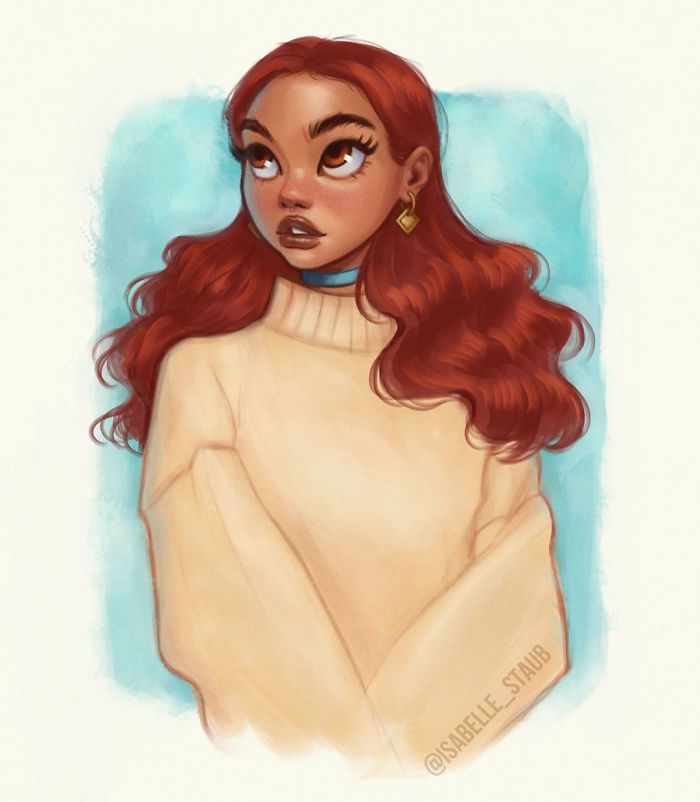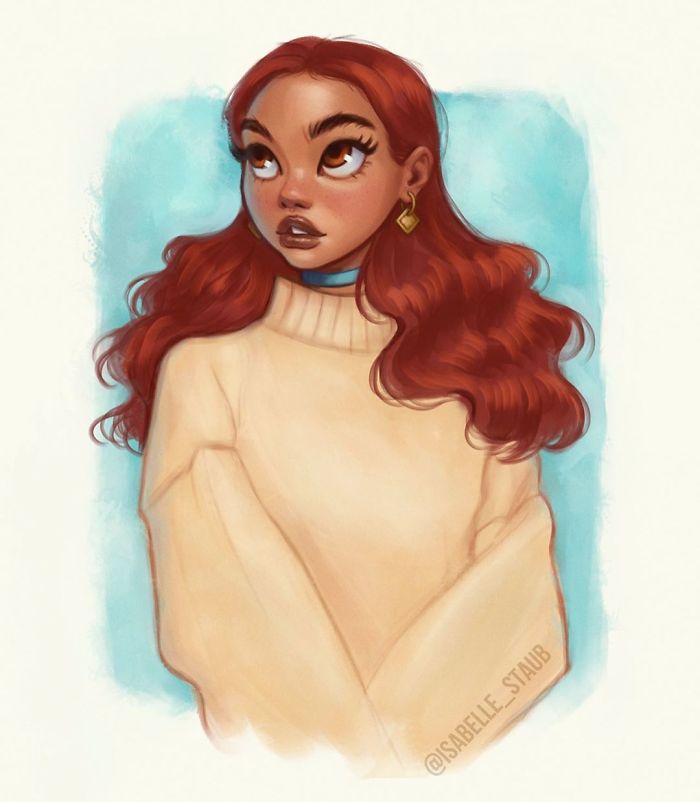 Dory from Finding Nemo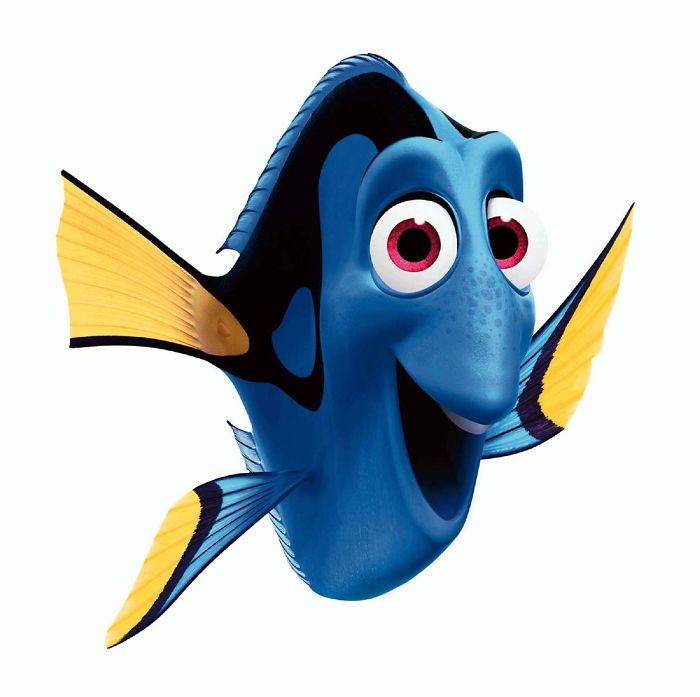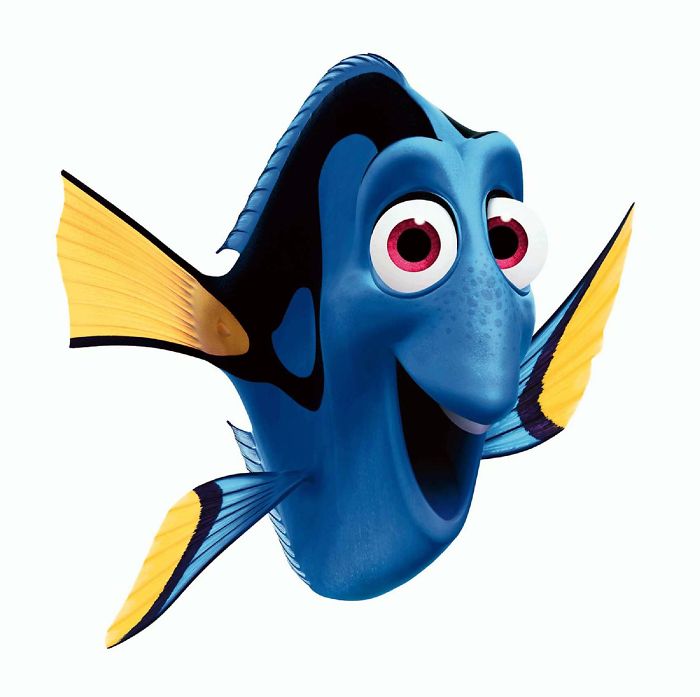 as a human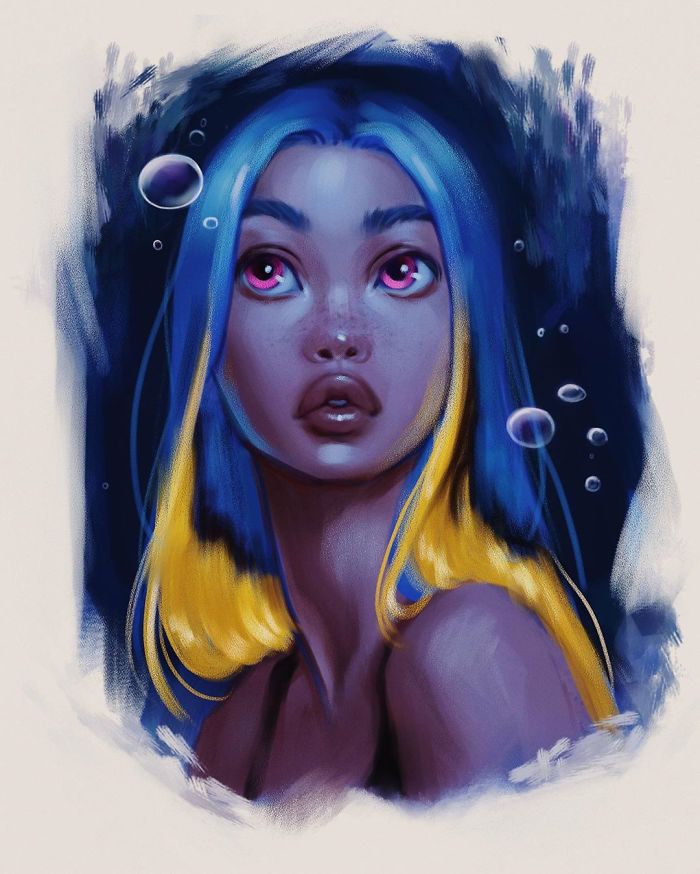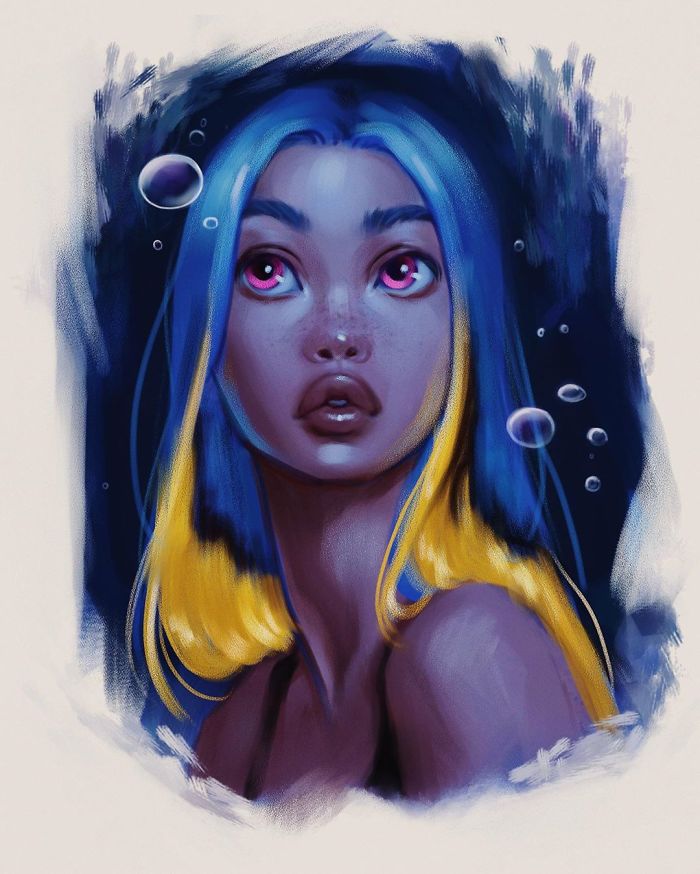 Nala from The Lion King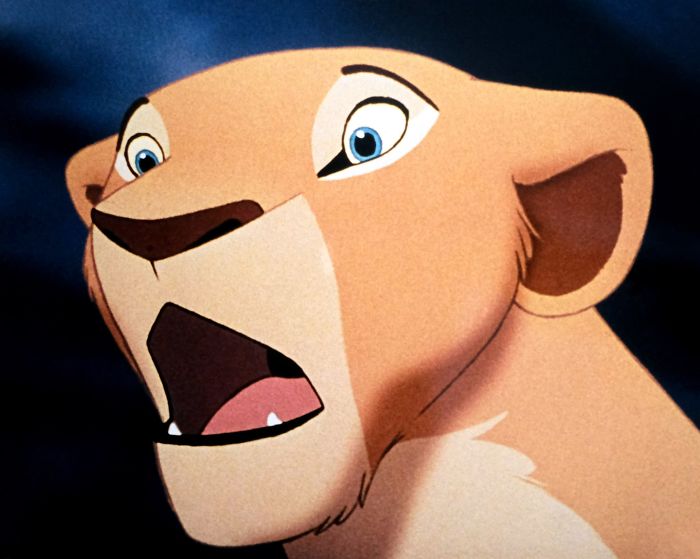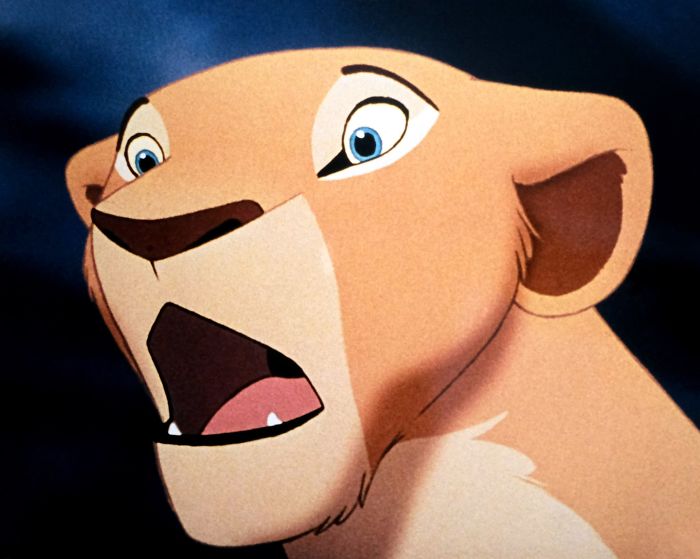 as a human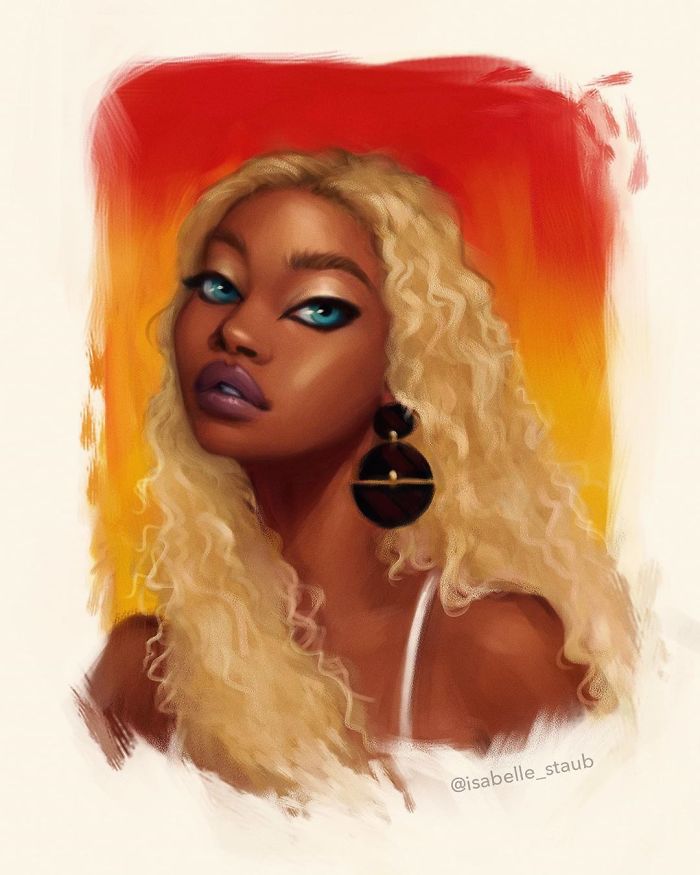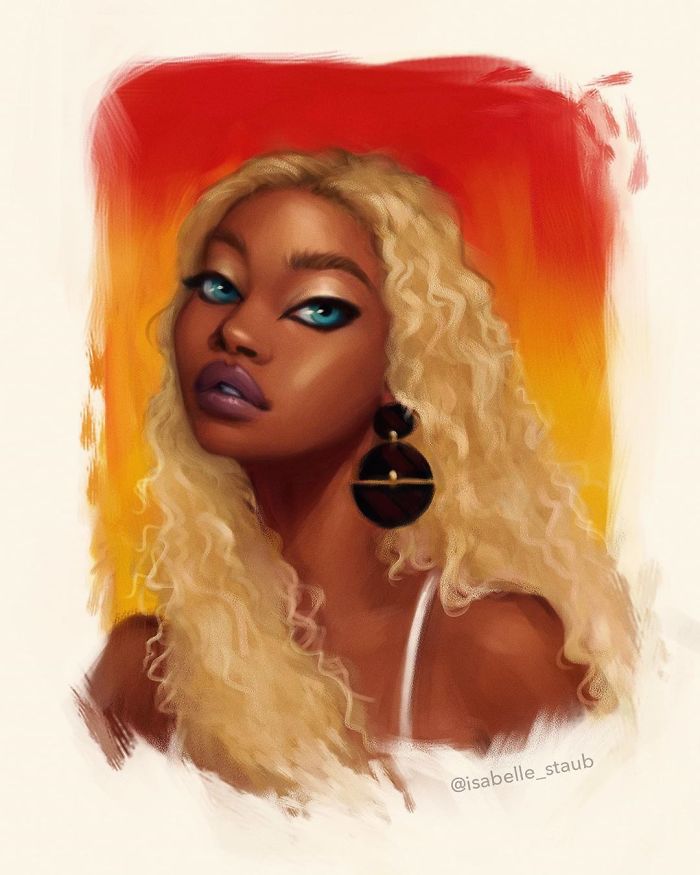 Marie from The Aristocats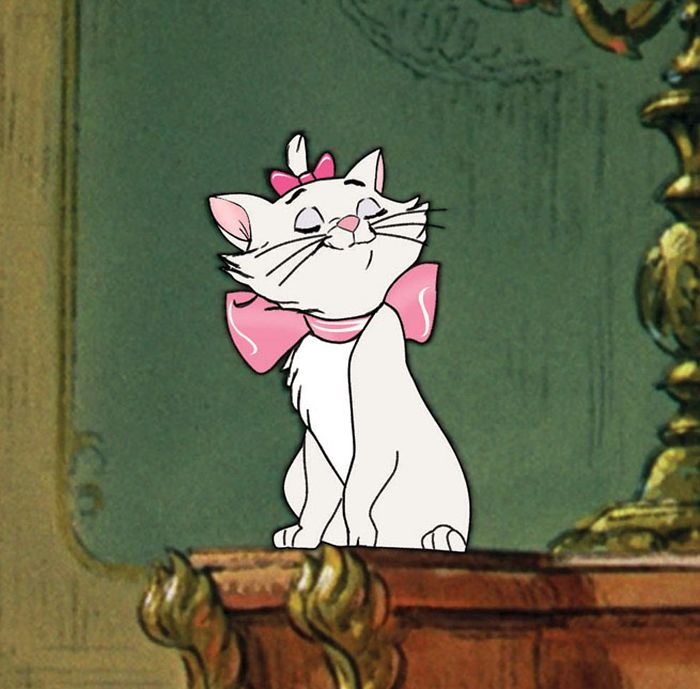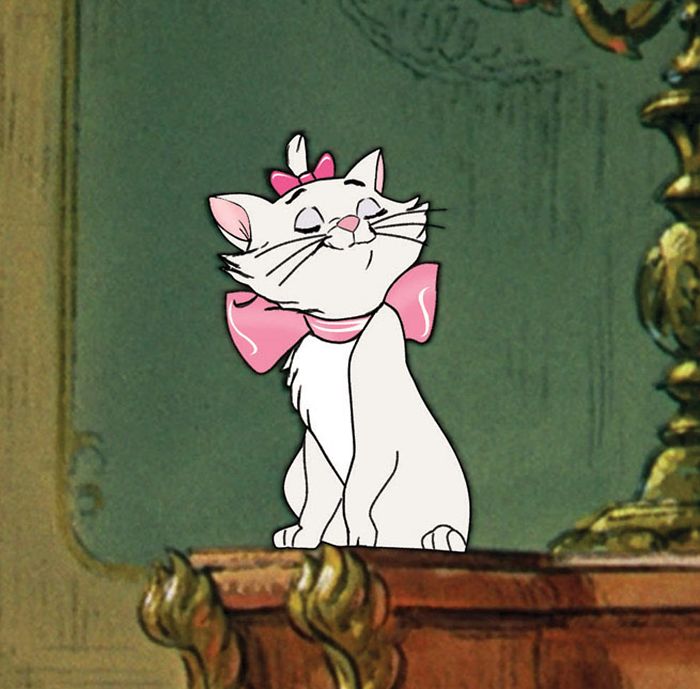 as a human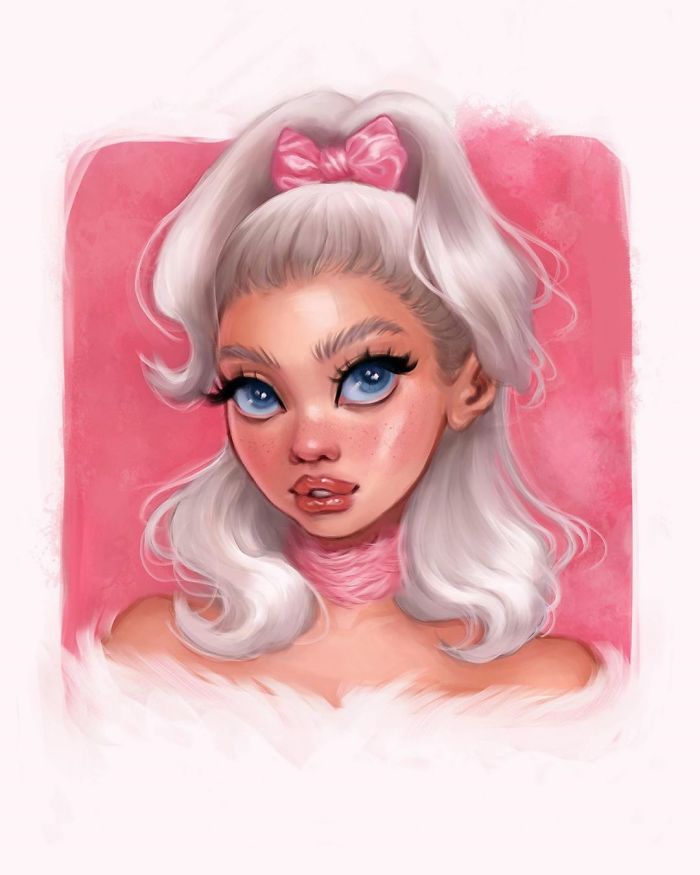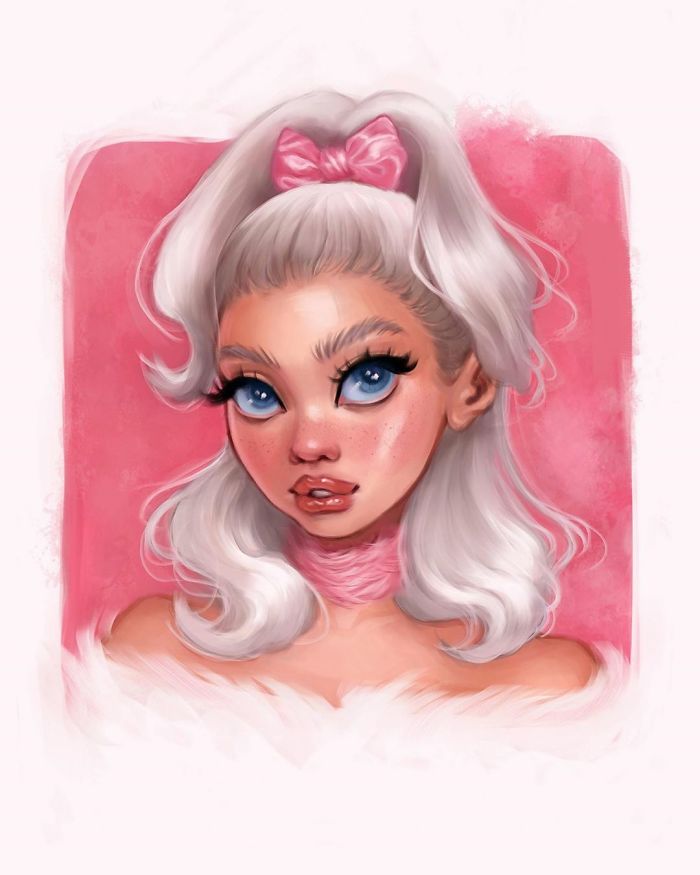 Lola from Shark Tale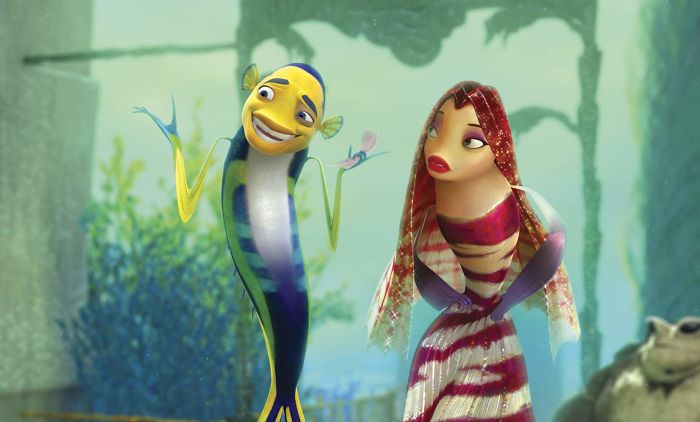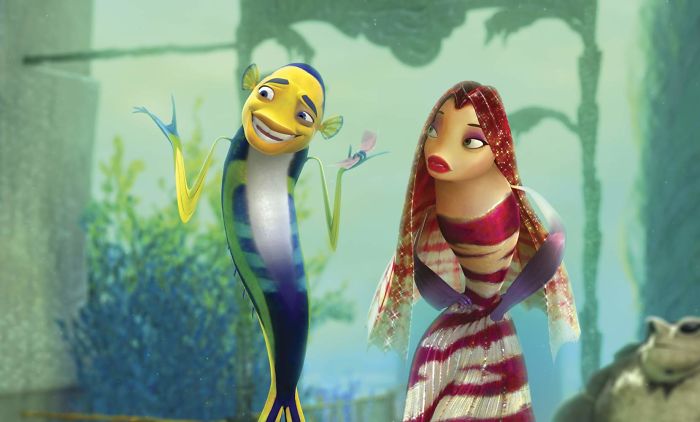 as a human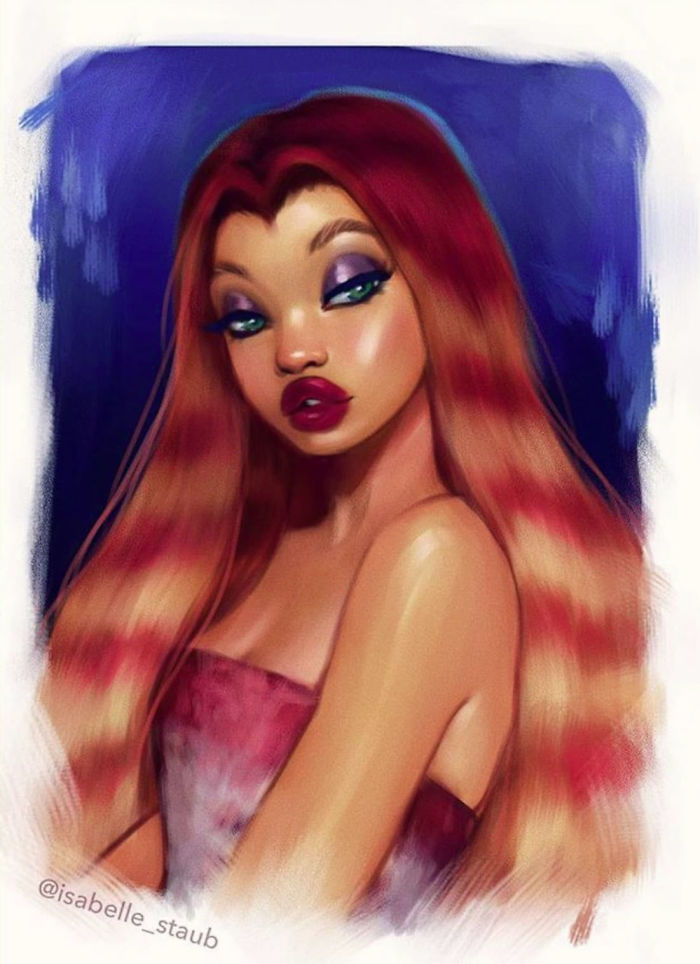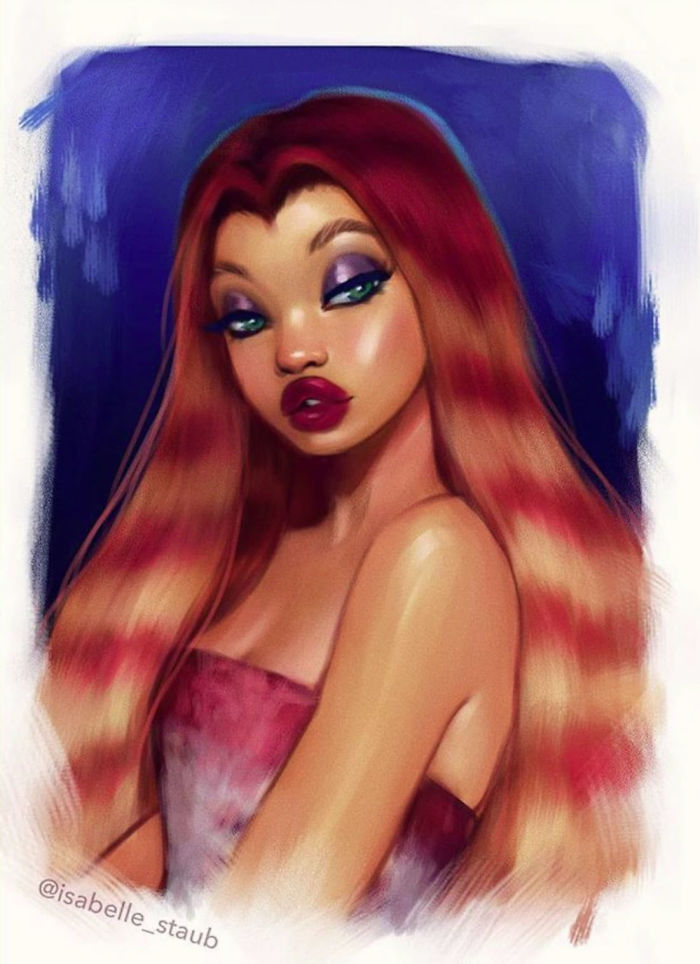 Isabelle redrew other iconic cartoon using her own unique style, Pocahontas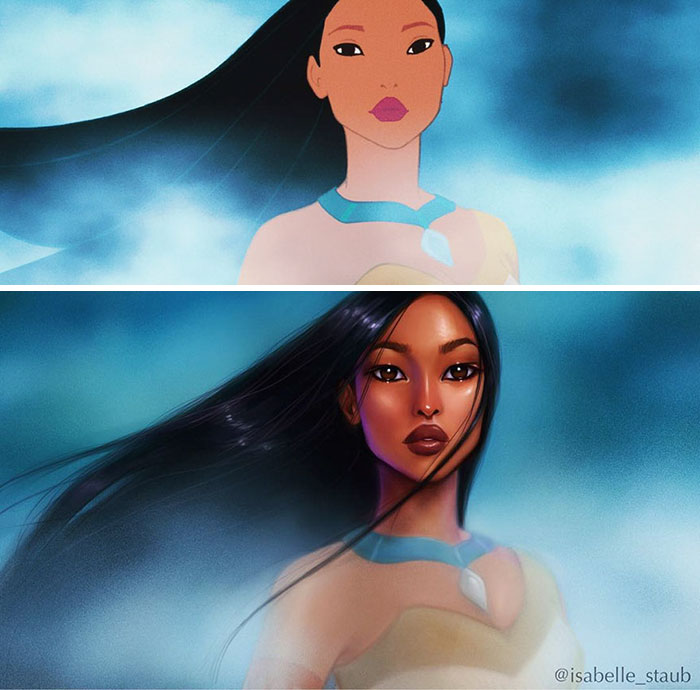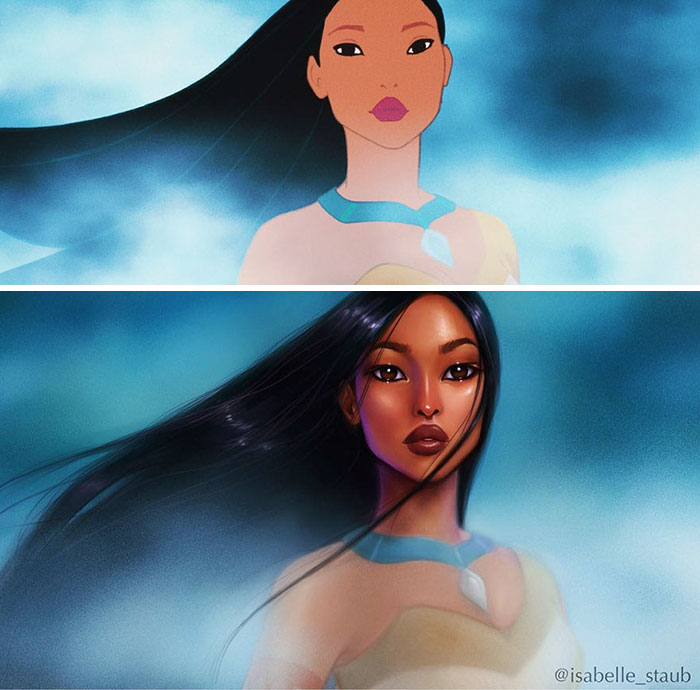 Ariel The Little Mermaid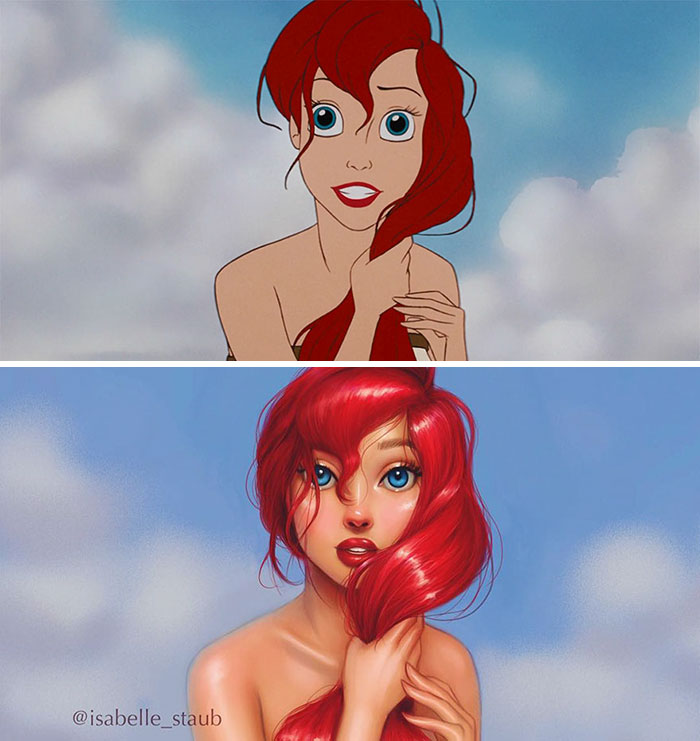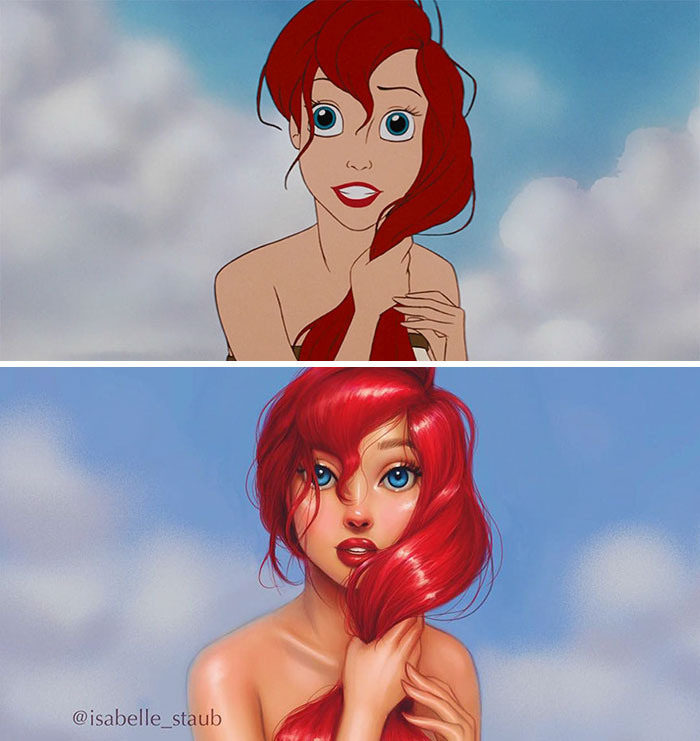 Belle Beauty And The Beast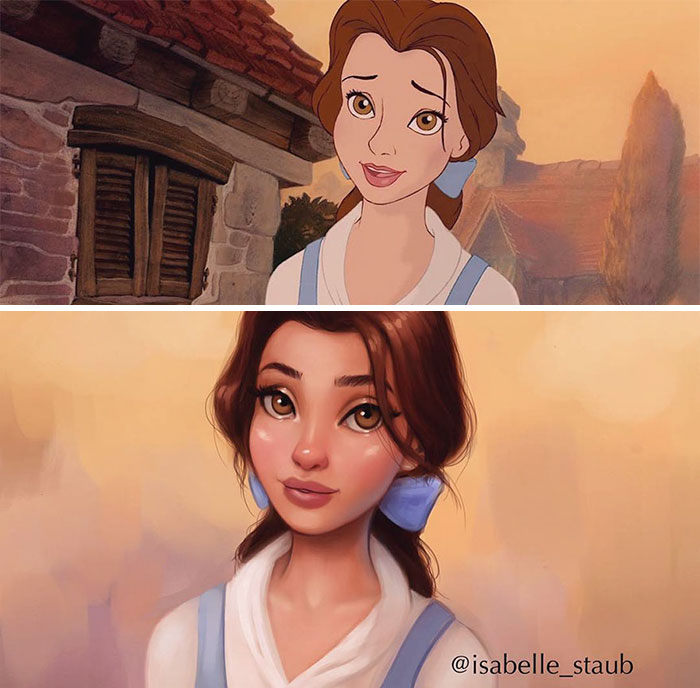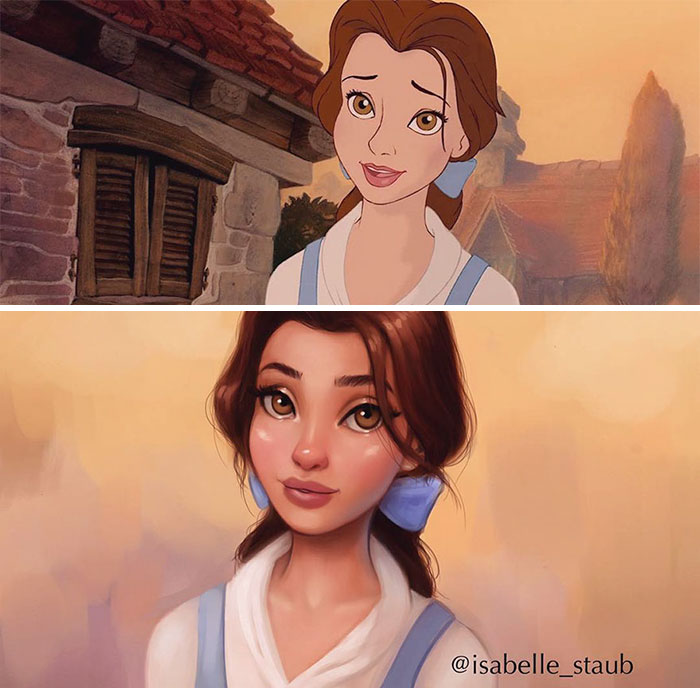 Esmeralda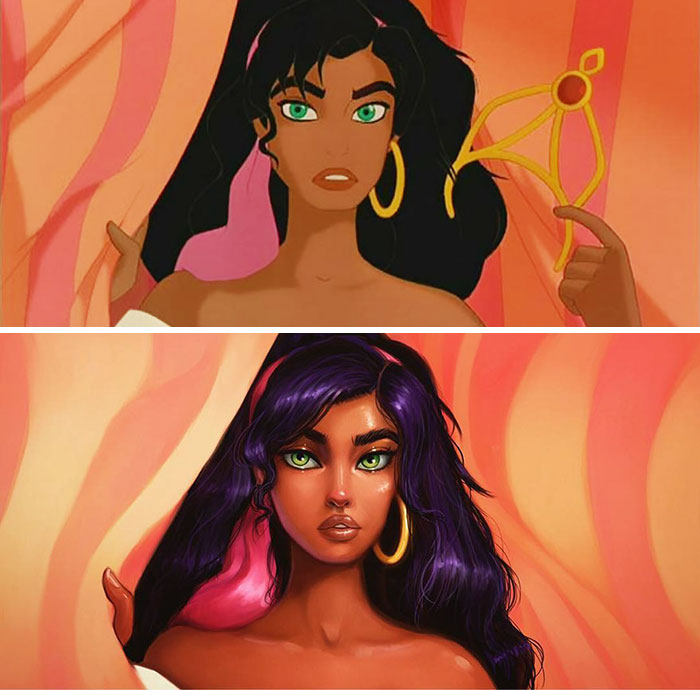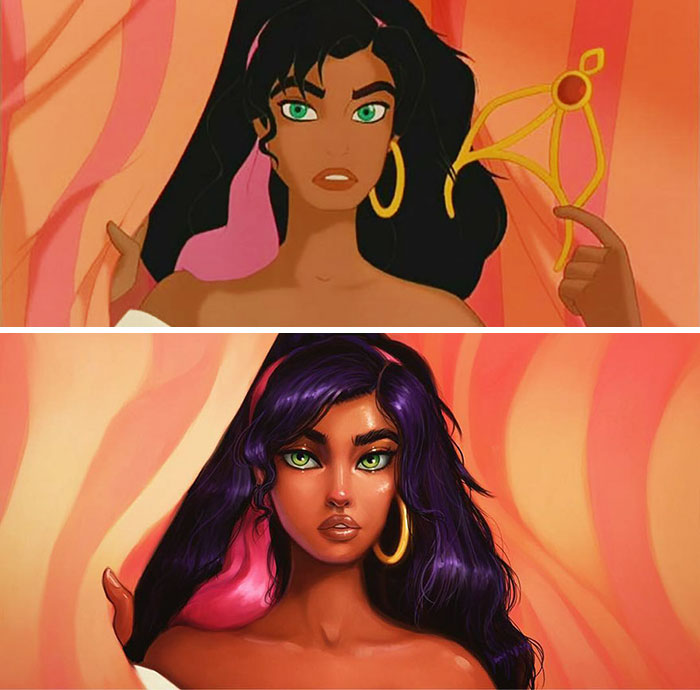 Tiana, The Princess, And The Frog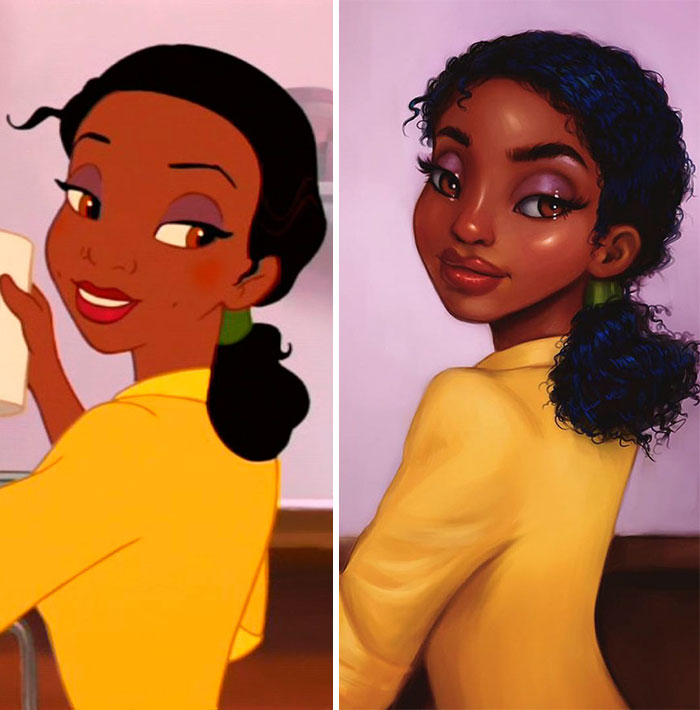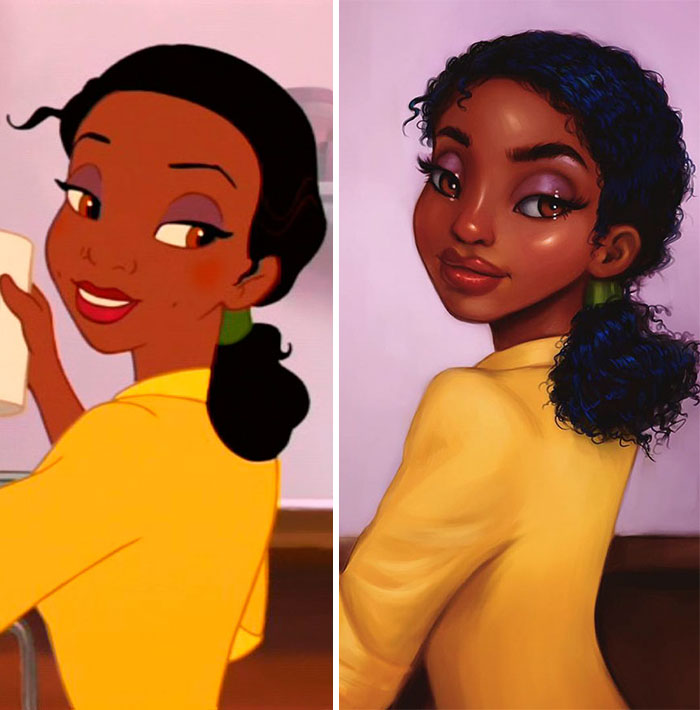 Jasmine, Aladdin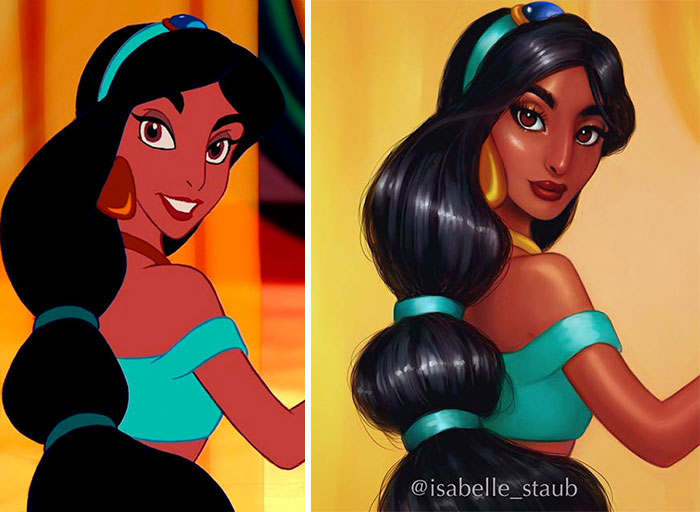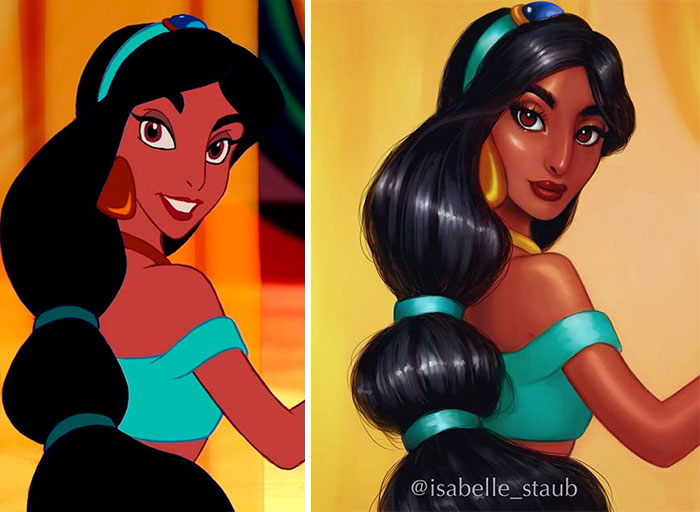 Aurora, Sleeping Beauty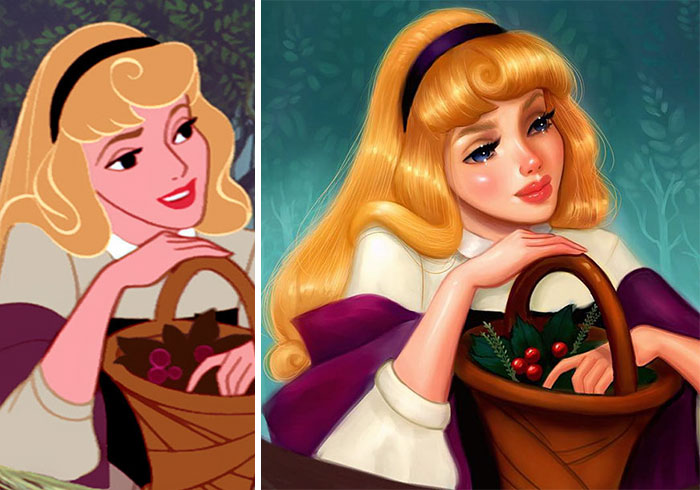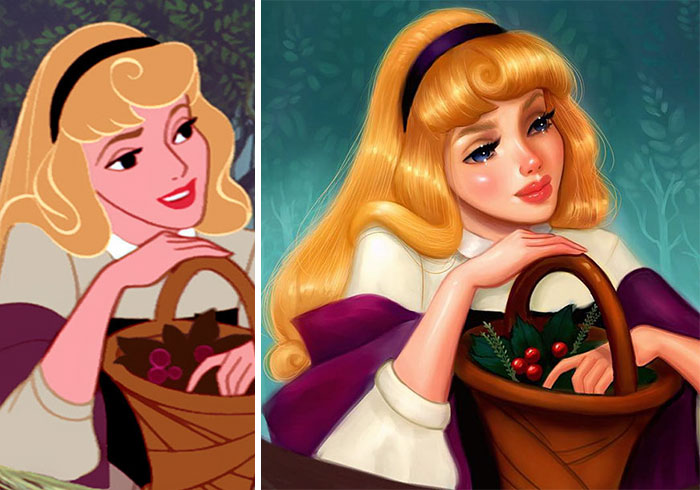 Kida Nedakh, Atlantis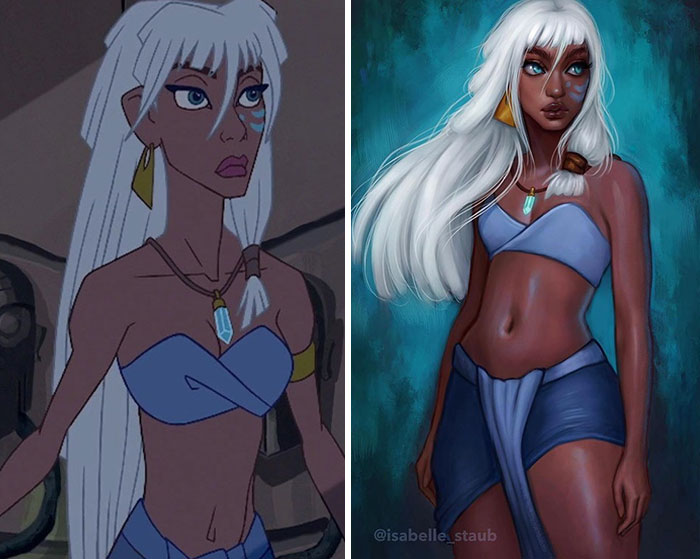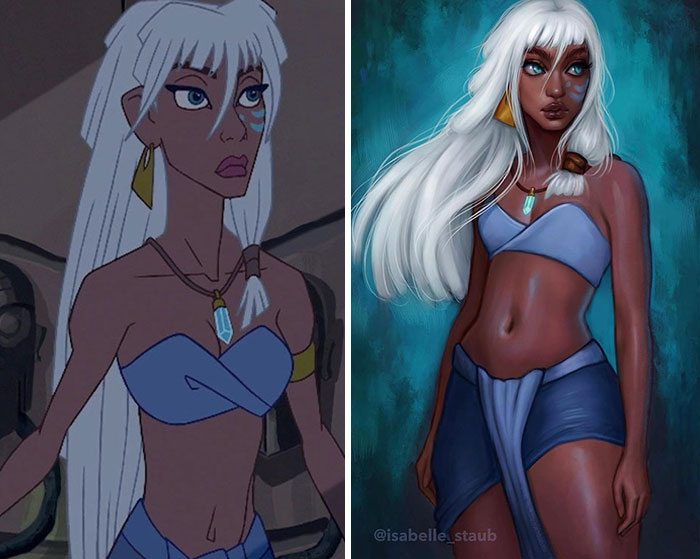 Nani, Lilo And Stitch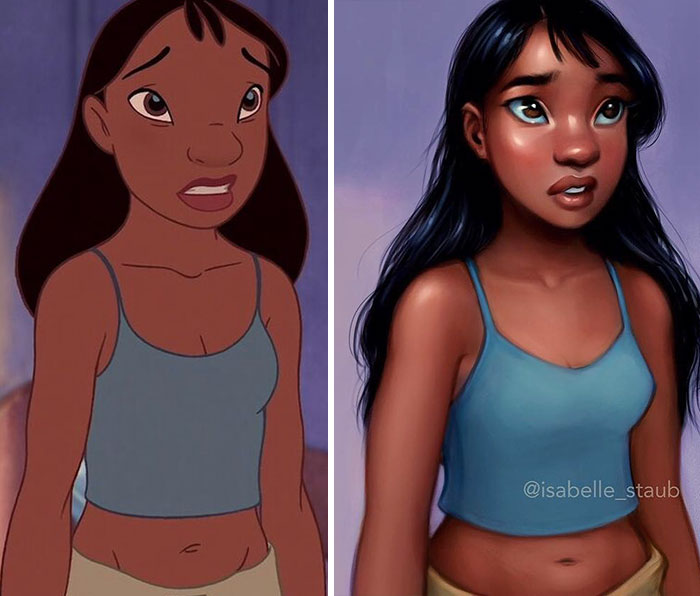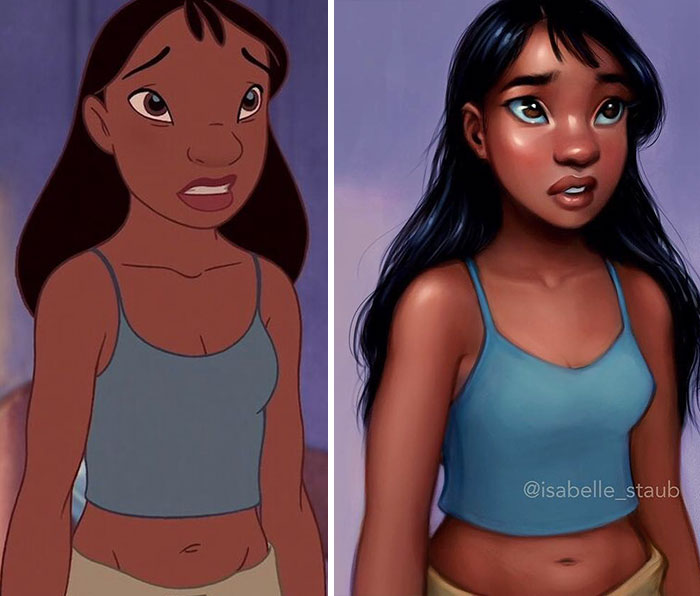 Roxanne, A Goofy Movie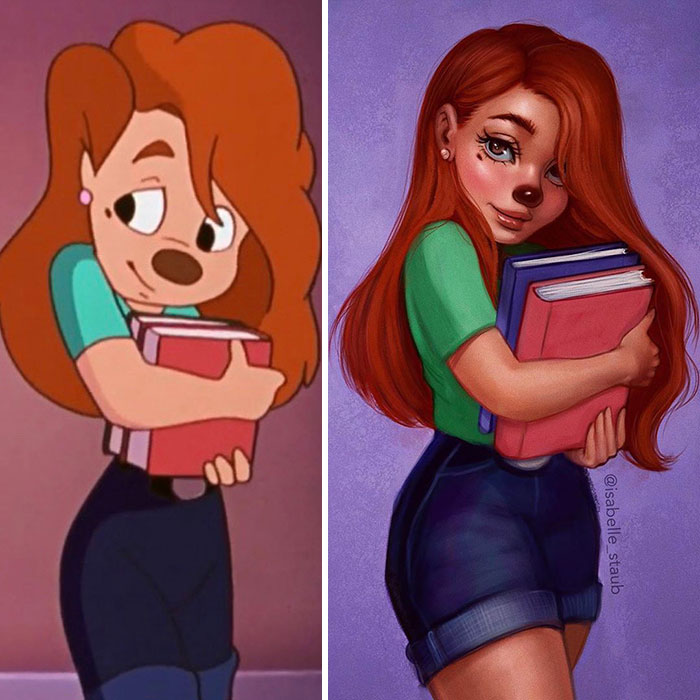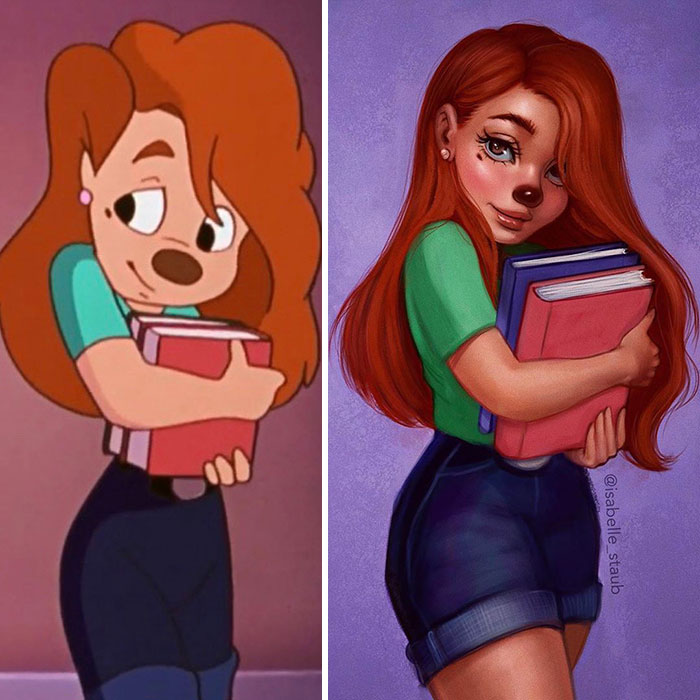 Here what some people said to love their art