Malaysian illustrator and graphic designer Tang Yau Hoong (TYH) is renowned for his provocative and beautiful images. His art frequently employs witty visual puns and plays with negative space to evoke a sense of whimsy and wonder. Tang's illustrations have appeared in many magazines and received various honors. His art has been shown all around the world, and he now has 101,000 followers on social networking sites like Instagram and Behance. His main aim is to bring smiles to his fans' faces through his thought-provoking illustrations.
Tang uses a lot of negative space in his artwork, which is one of the elements that sets it apart. He is able to give his illustrations a sense of depth and intricacy that captivates the viewer by utilizing the surroundings of the main topic. The impact of his work is further enhanced by the use of clear lines and strong, contrasting colors. The use of visual puns is another aspect of Tang's work that sets it apart. His pictures gain additional significance from these deft word and image plays, which frequently leave viewers grinning or giggling to themselves.
Tang's artwork frequently conveys a strong message or remark on societal topics like consumerism, climate change, and the social effects of technology. His illustrations consistently retain a touch of comedy and whimsy that makes them approachable to a broad audience despite the difficult issues he covers. Overall, Tang Yau Hoong's pictures are a monument to the force of imagination and how art can succinctly and beautifully express complicated ideas. His creations serve as both a reminder of the value of finding humor and joy in daily life as well as a source of inspiration for designers and artists all around the world.
Credit: Tang Yau Hoong
For more info: Instagram | Facebook | Website
#1. A Love Story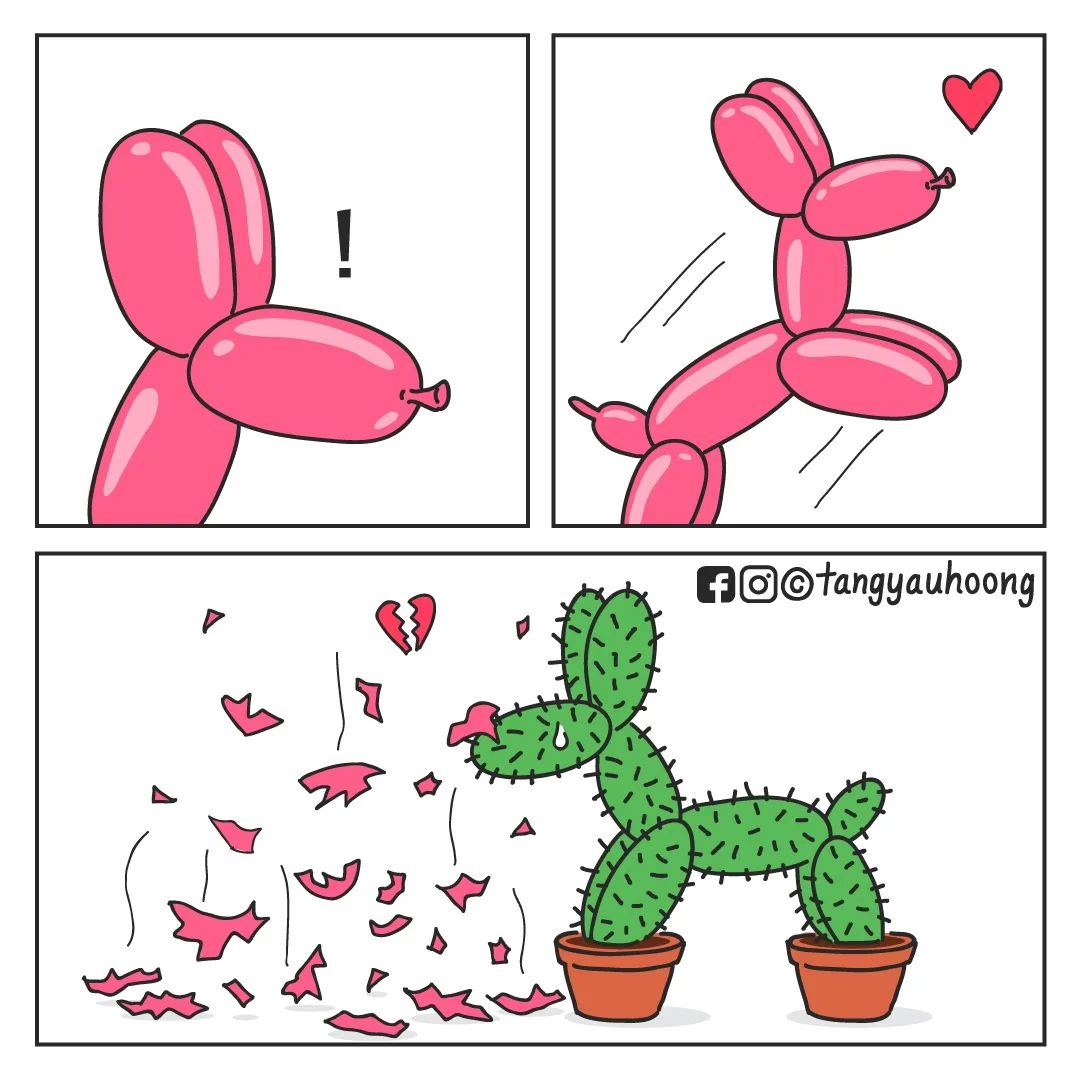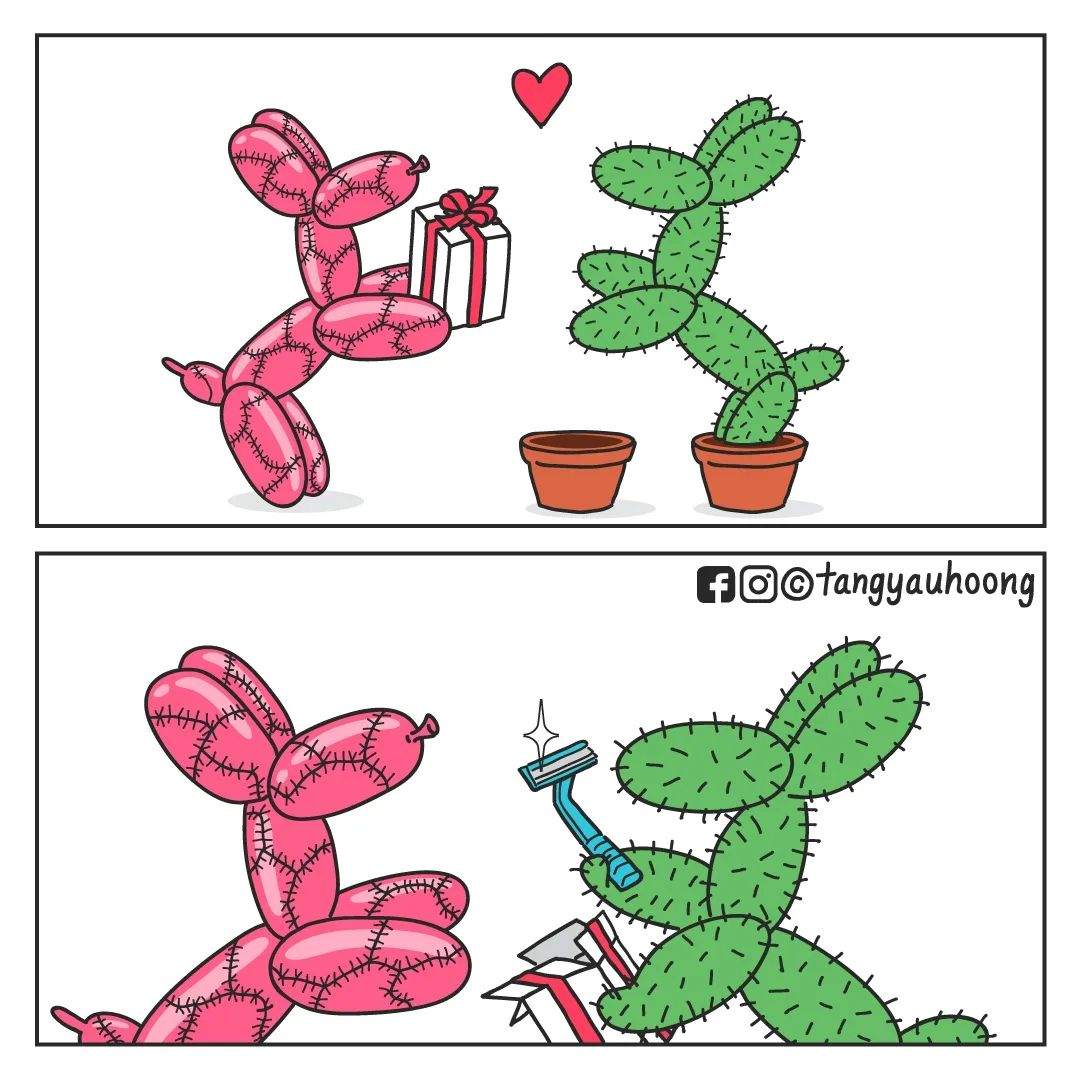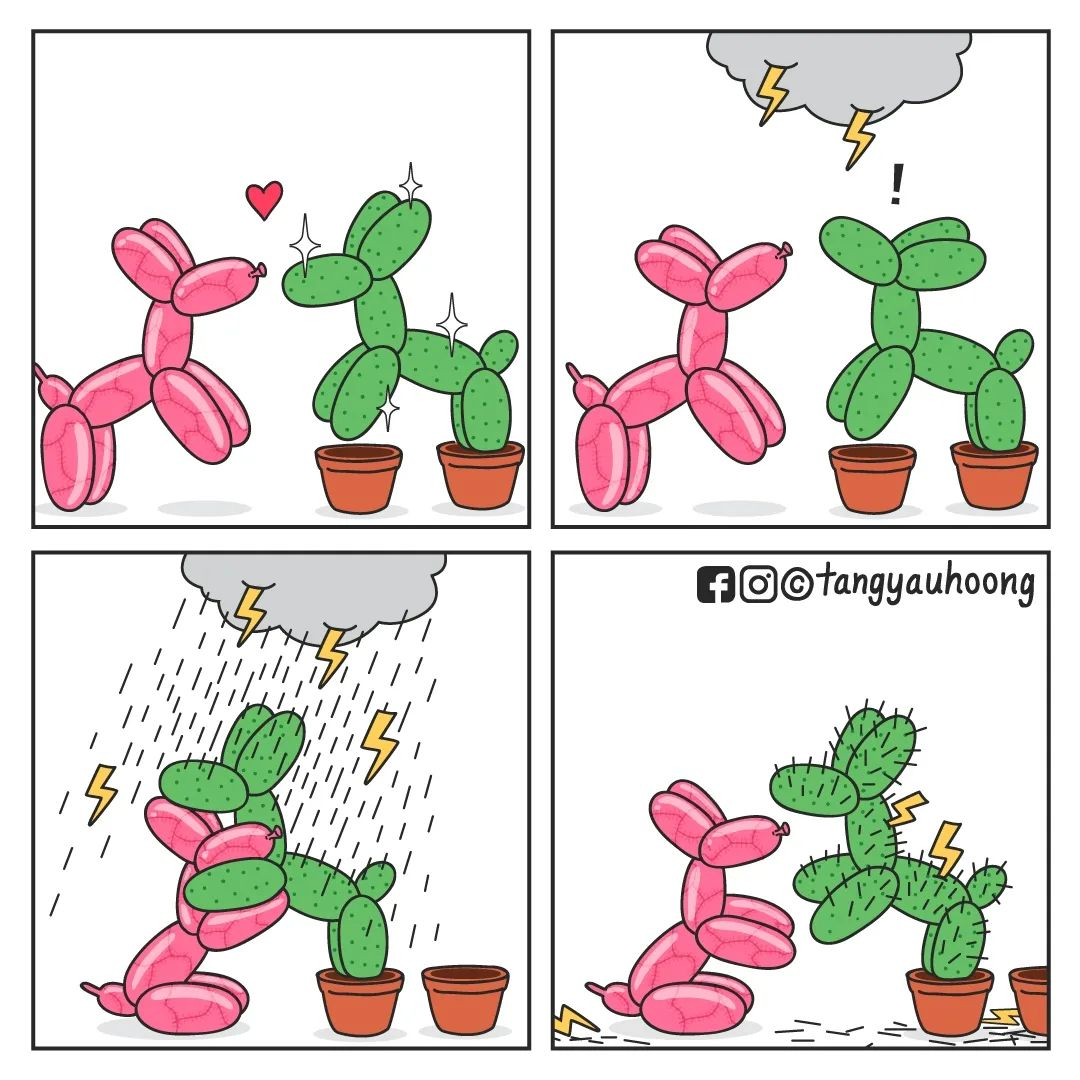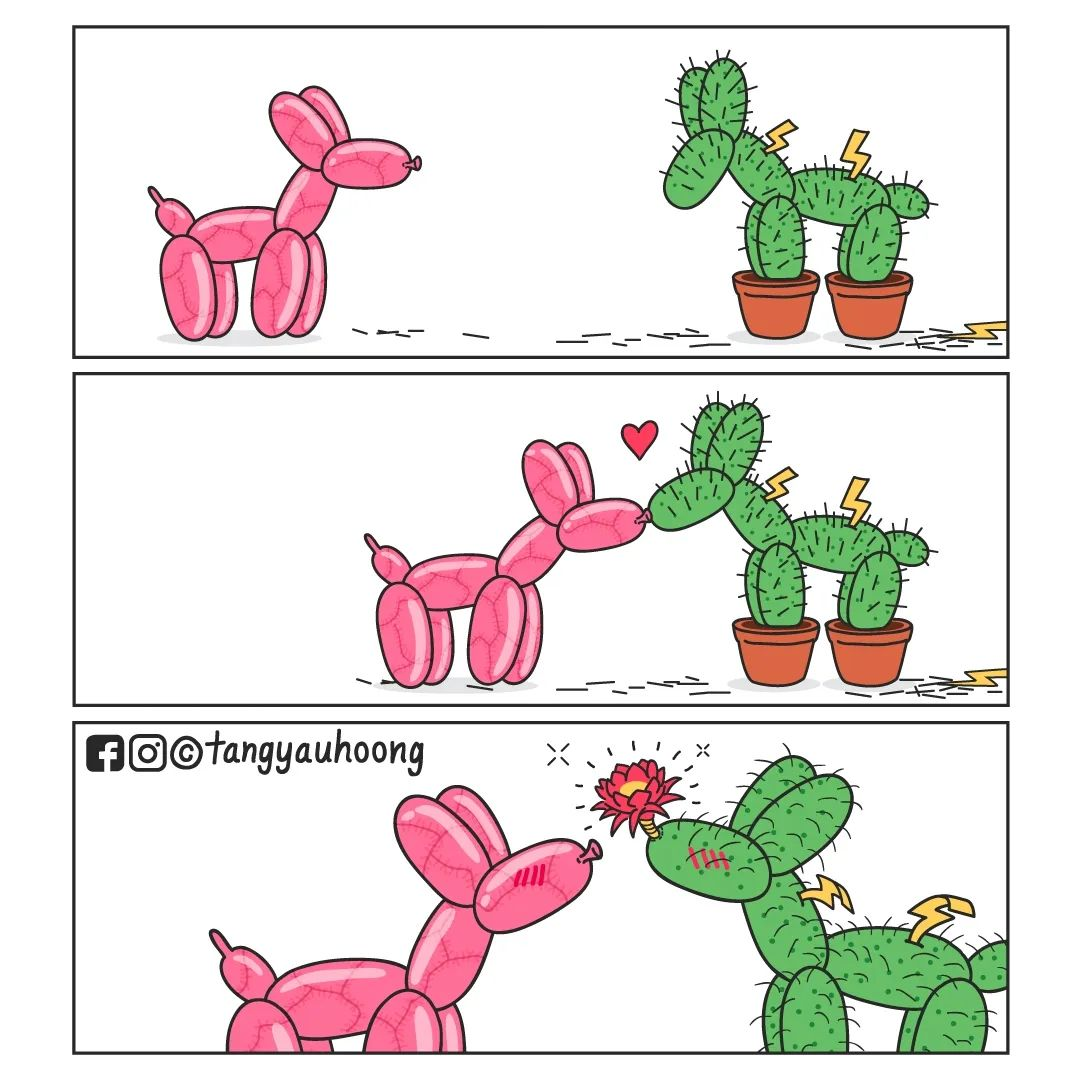 #2. Tickle Tickle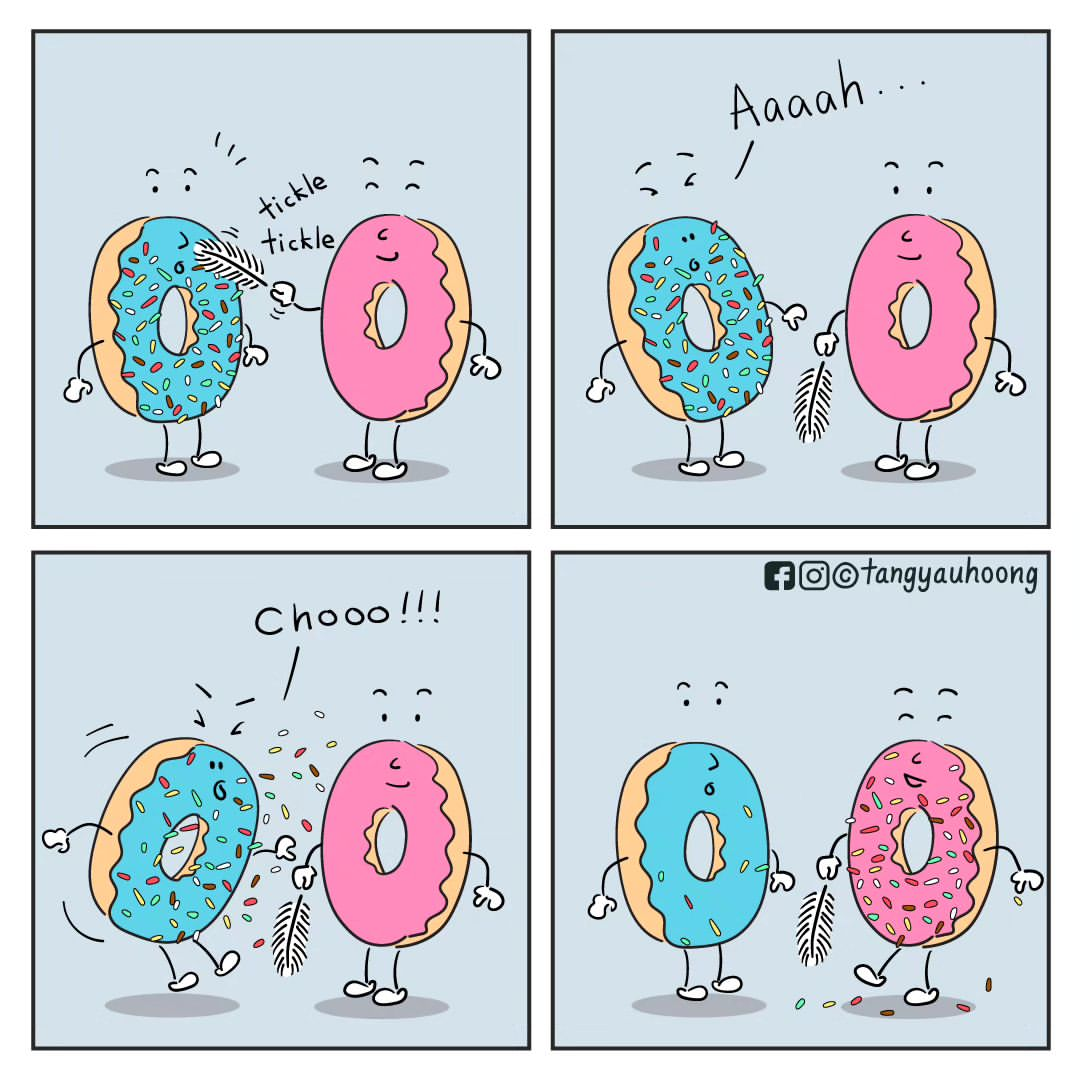 #3. Never Give Up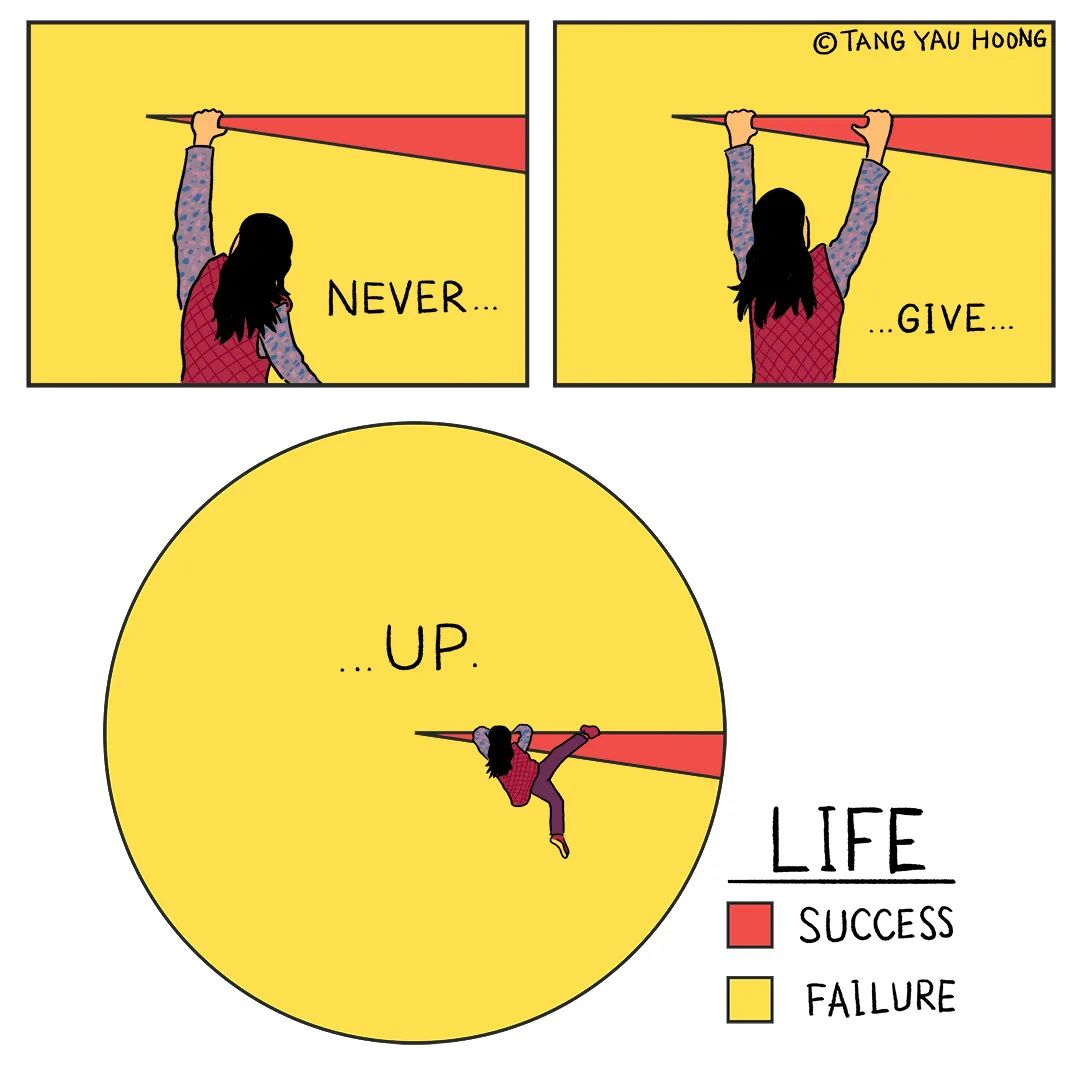 #4. Donut making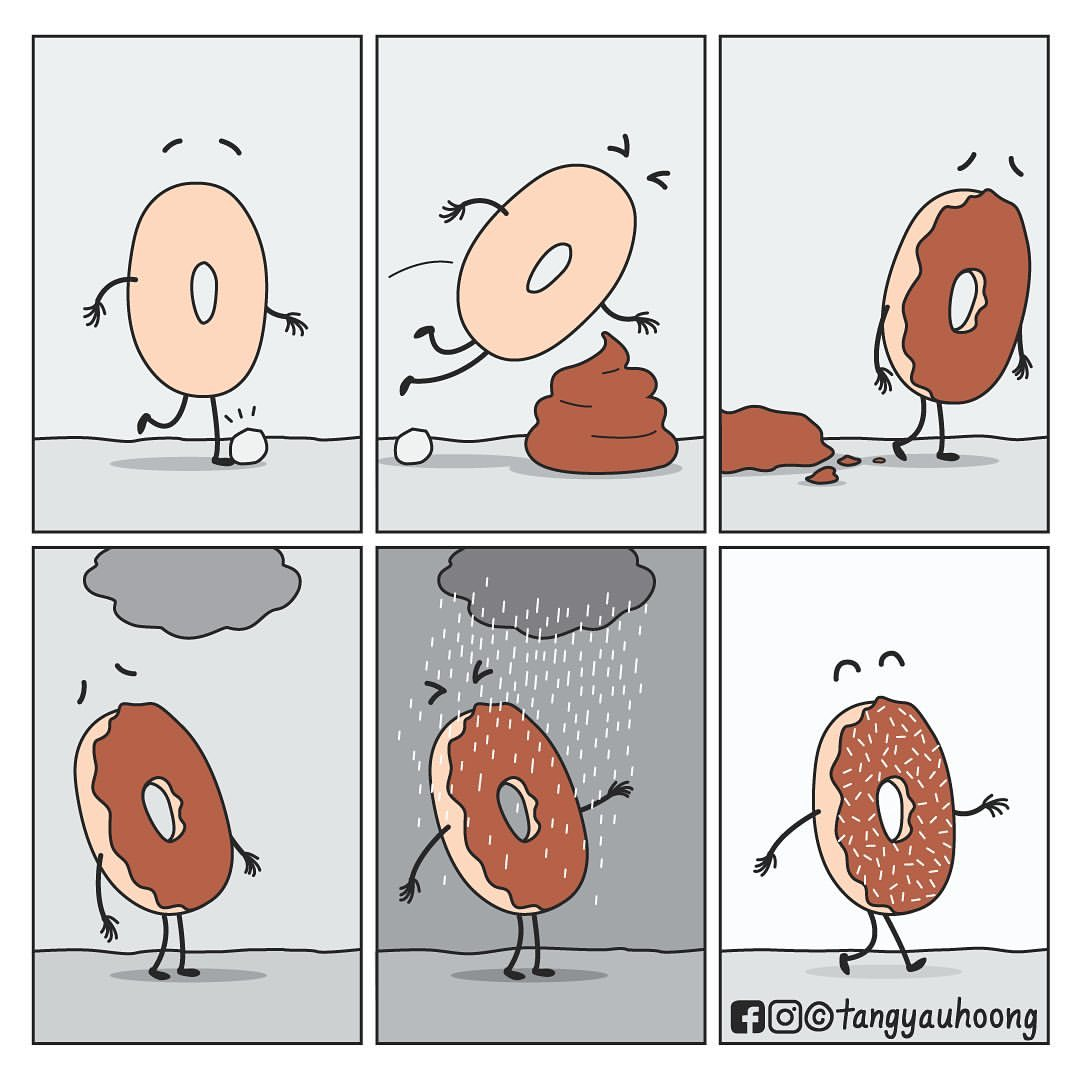 #5. Don't keep looking at your phone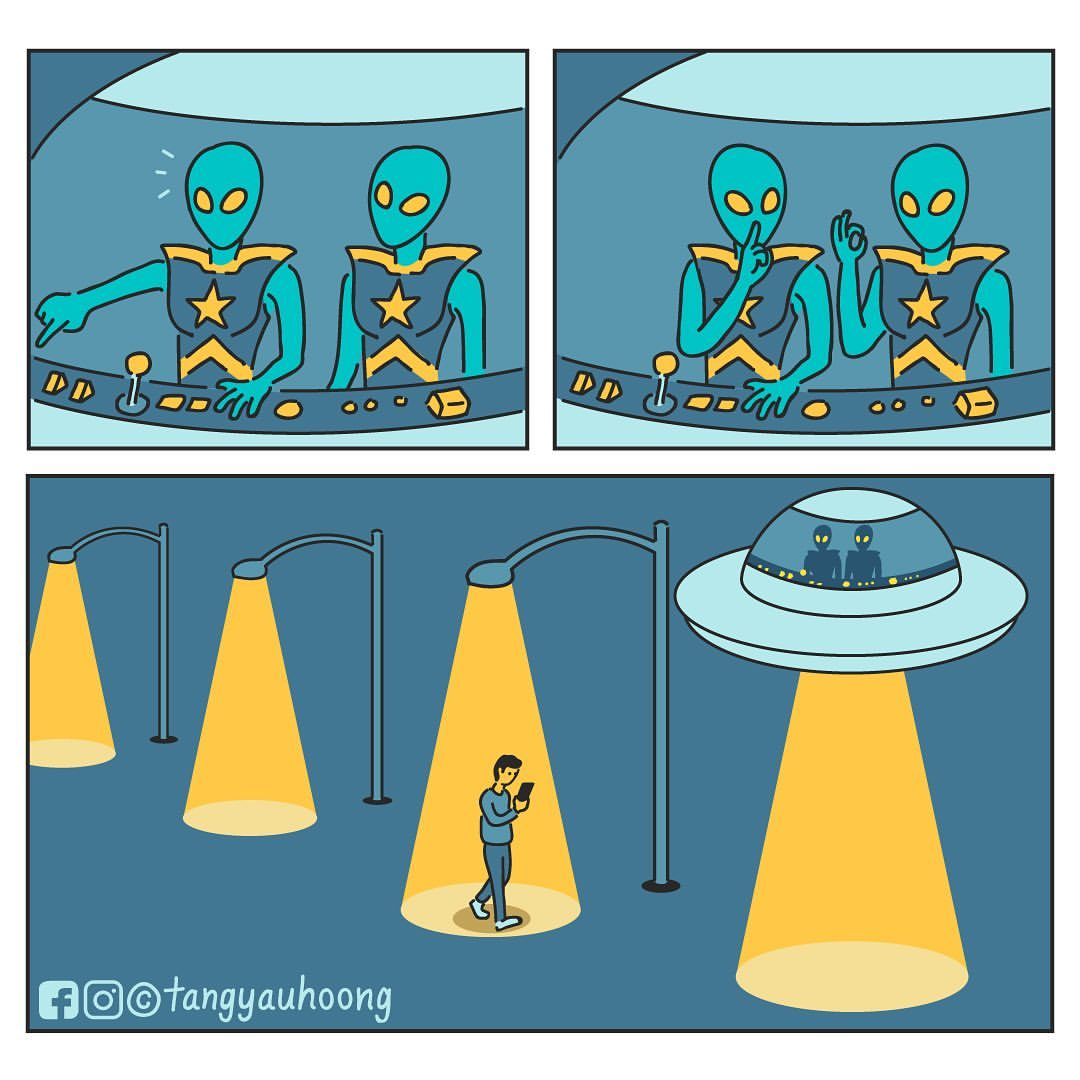 #6. How can I stop my earphones from fighting each other?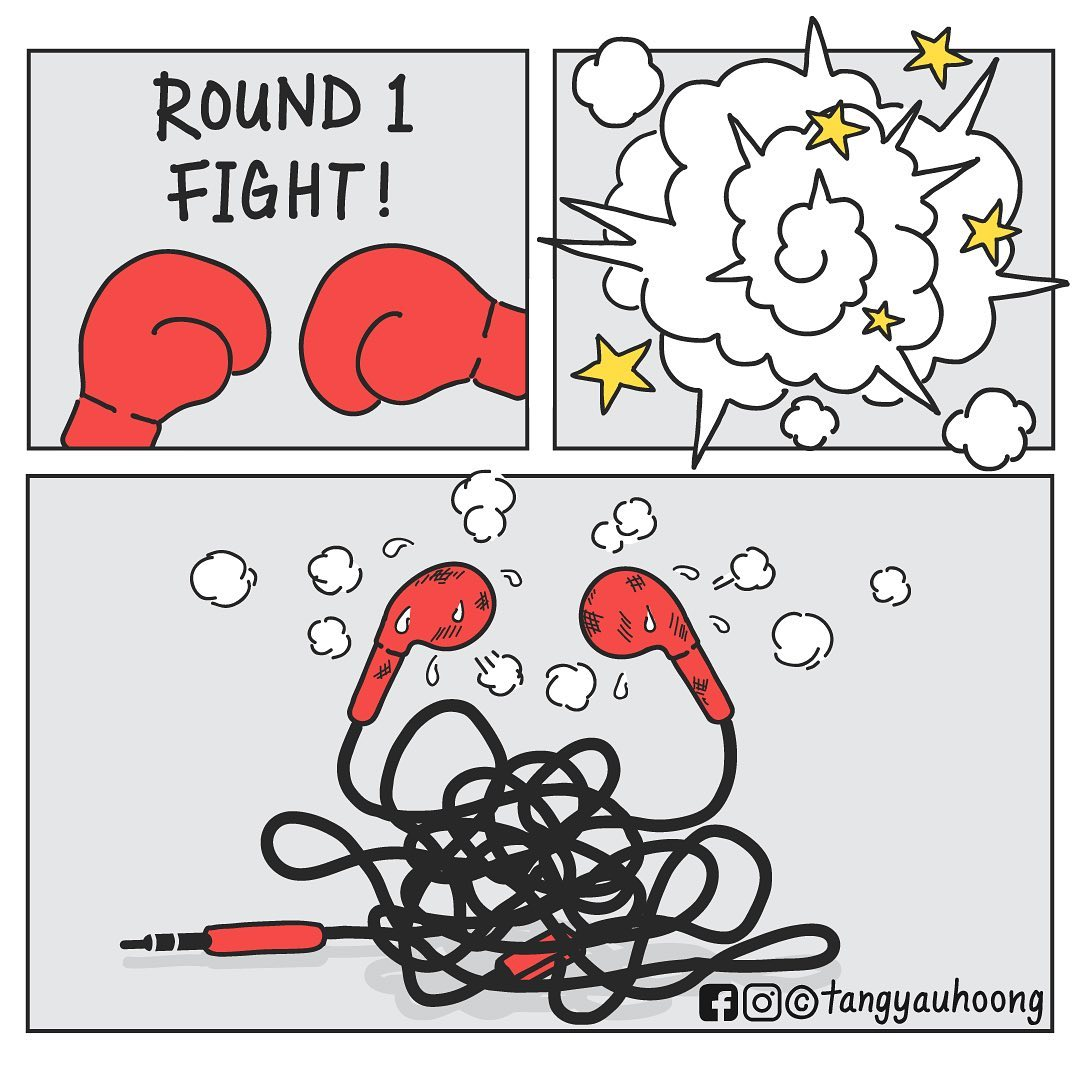 #7. Let's play some music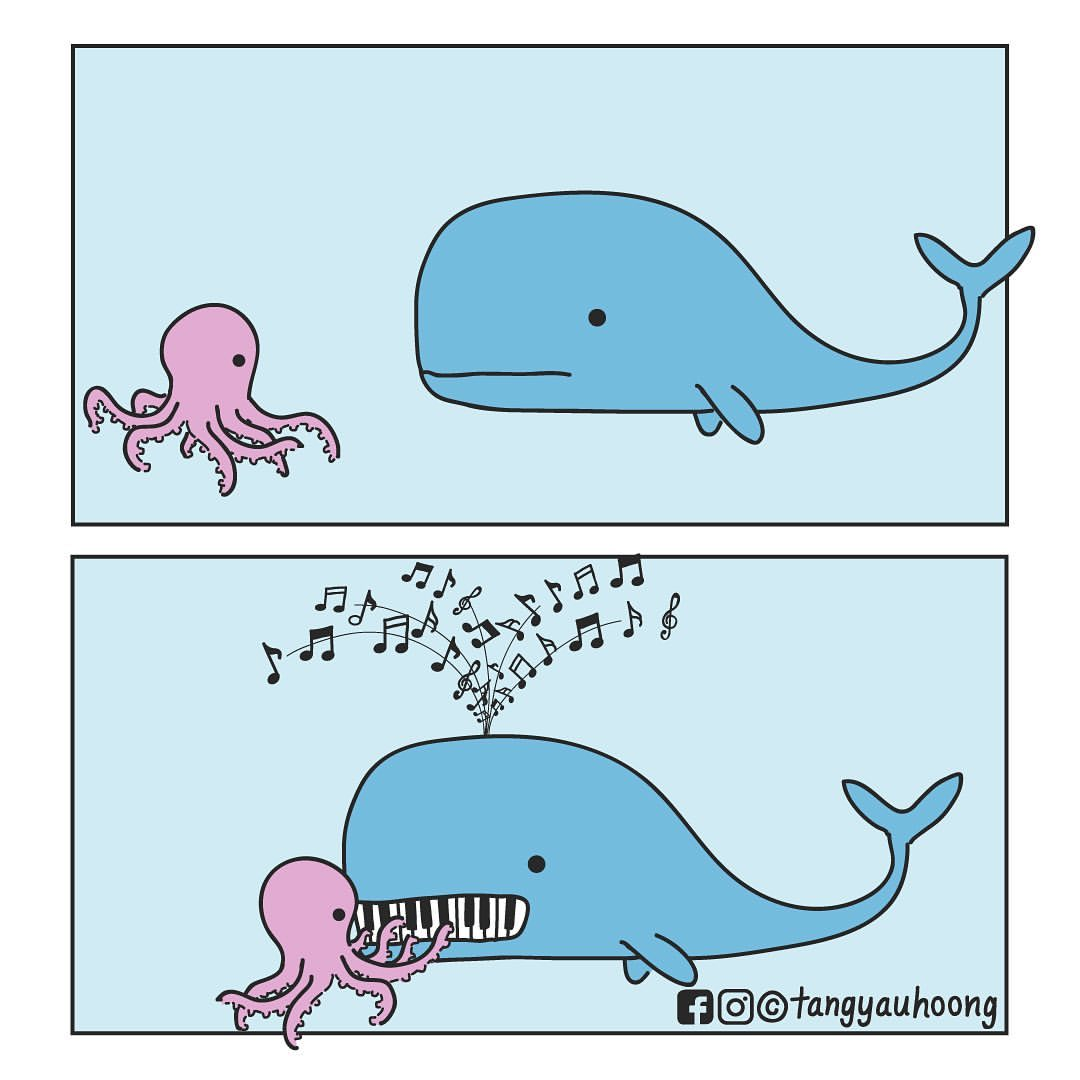 #8. Nice strategy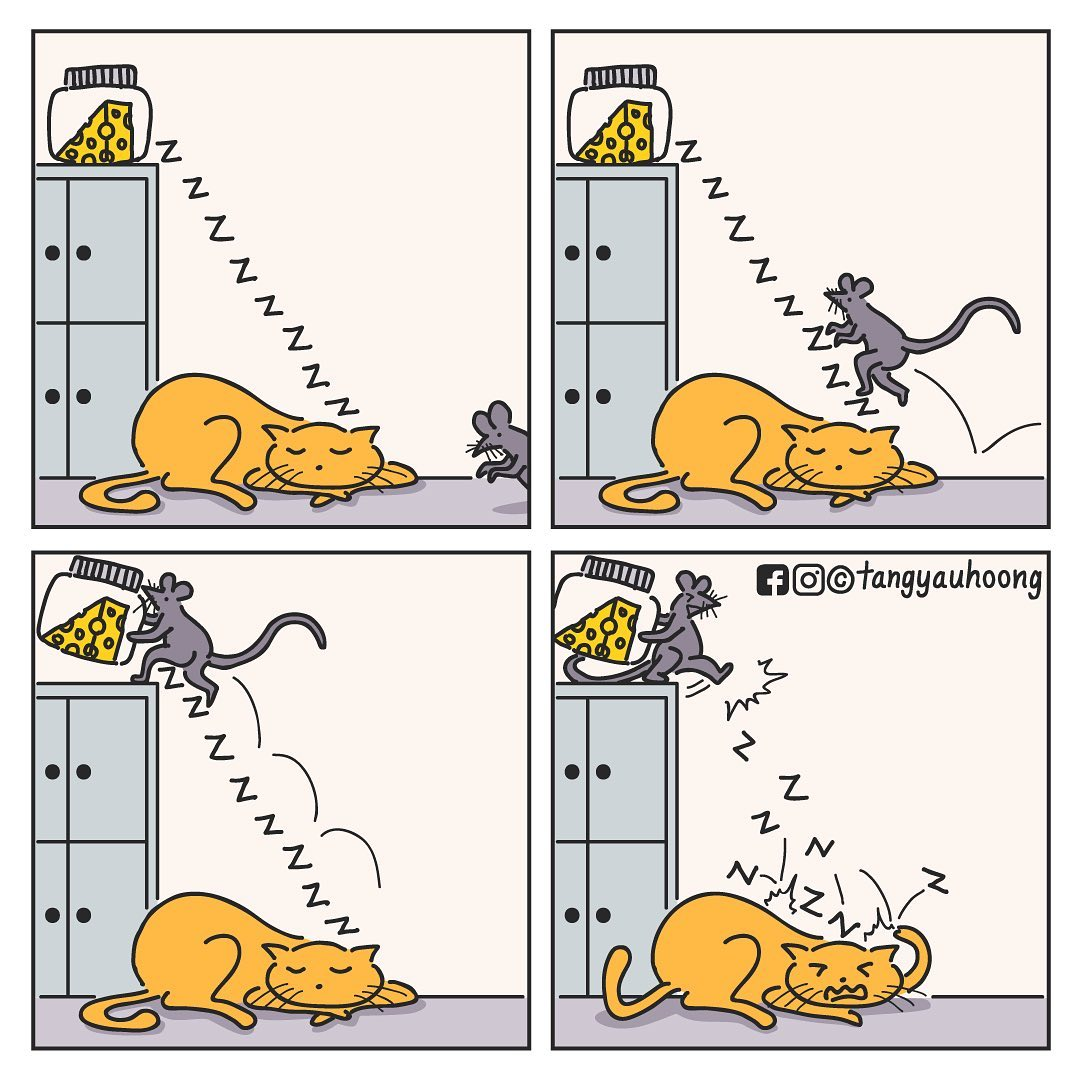 #9. Barbershop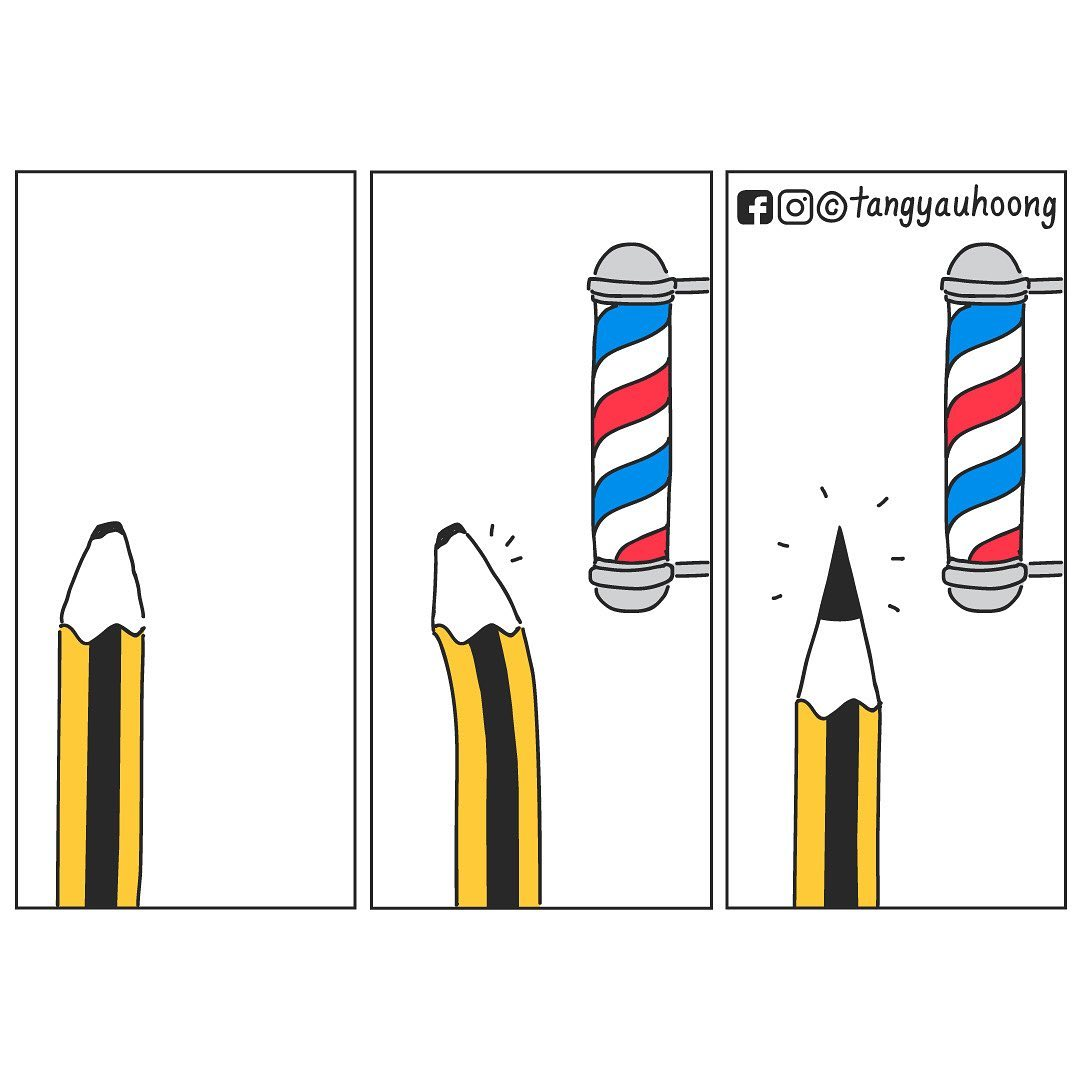 #10. Roadside inspiration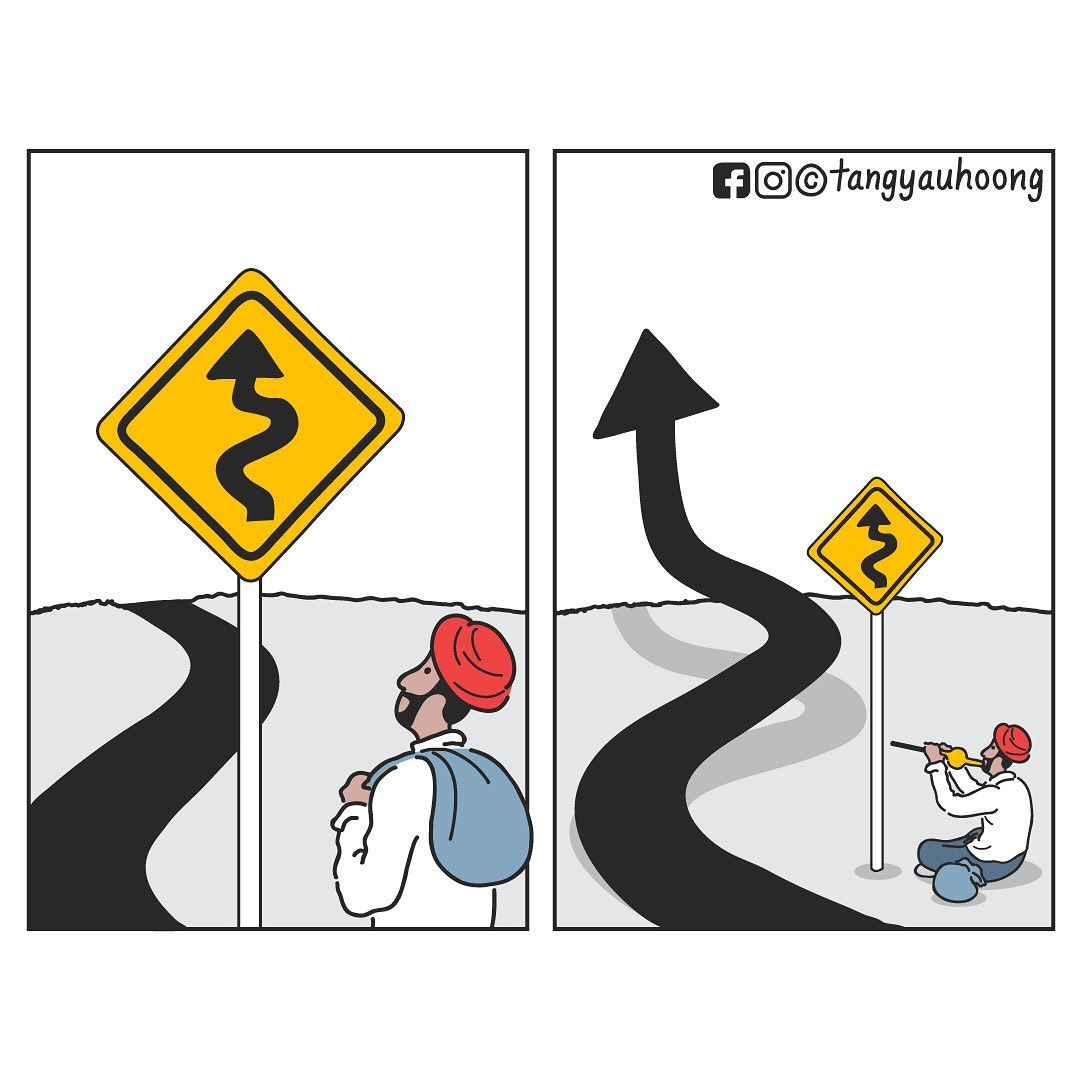 #11. Watermelon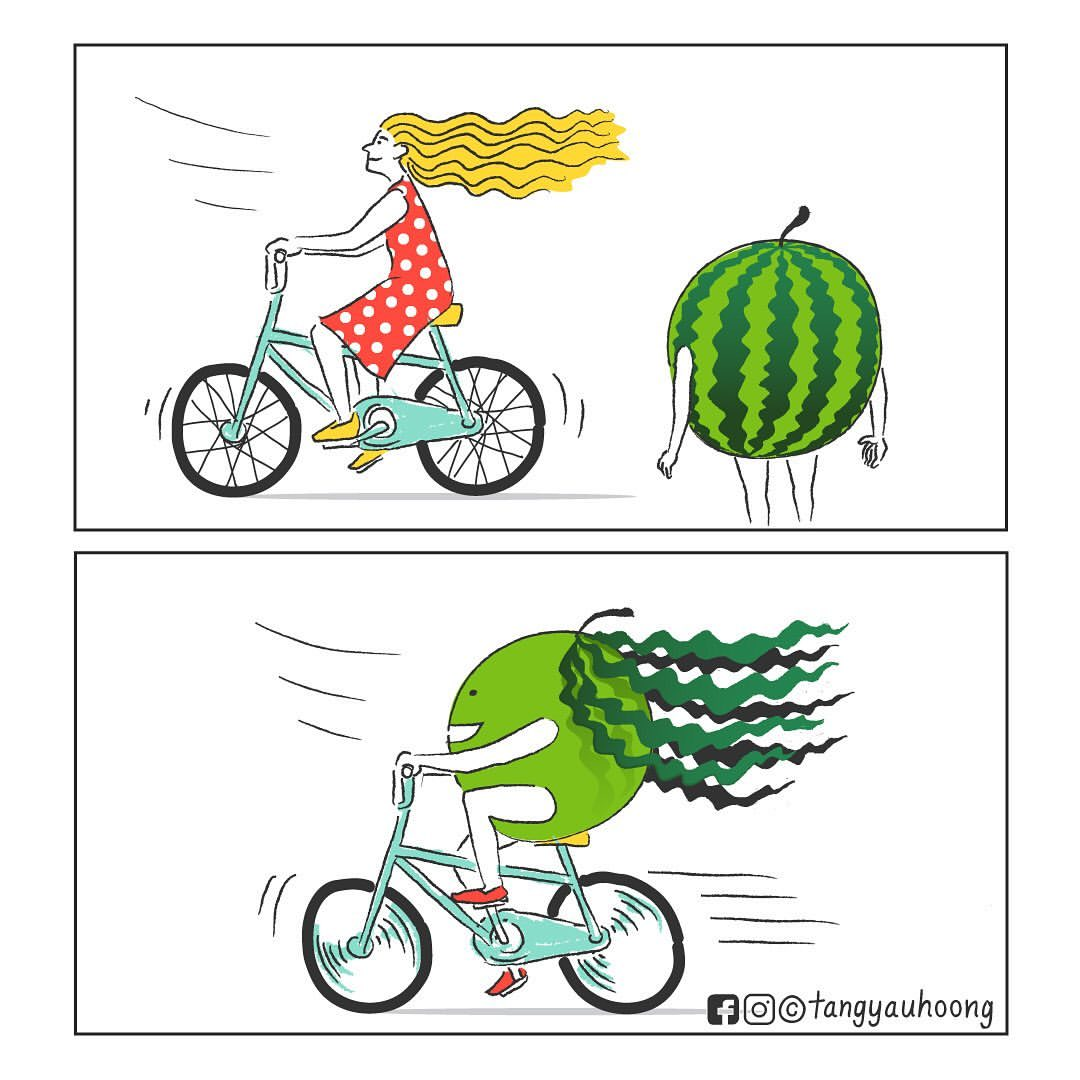 #12. Einstein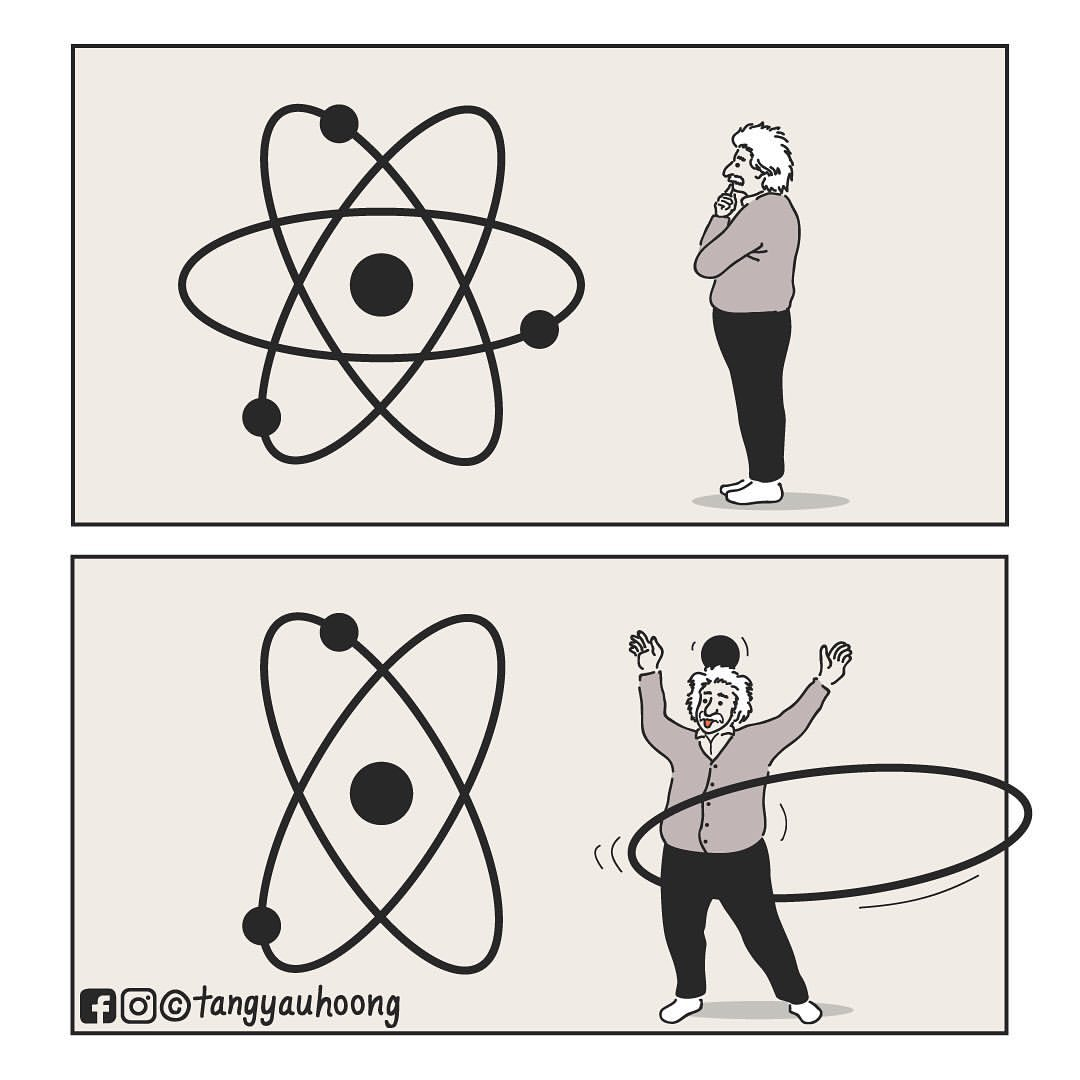 #13. Hiiiiii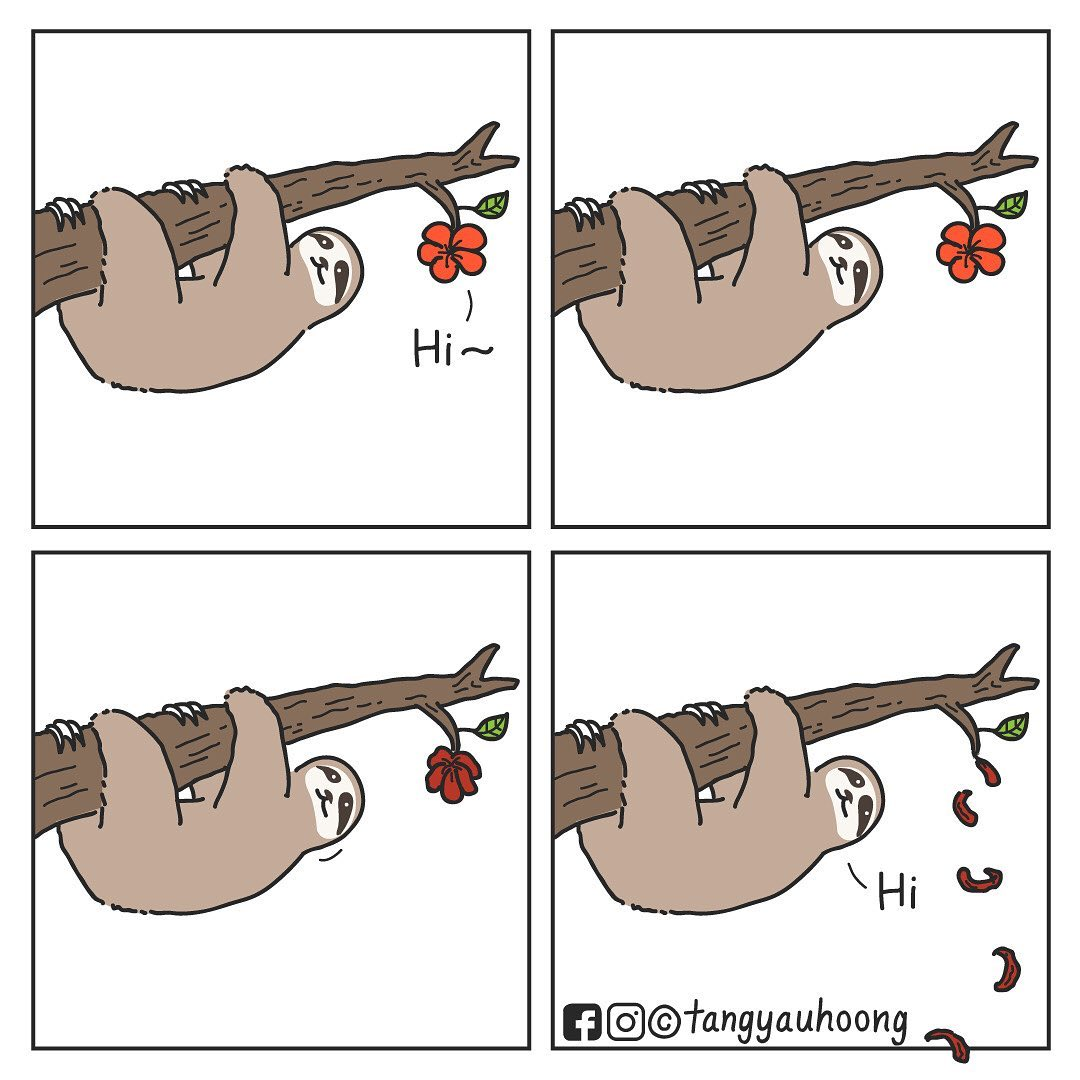 #14. The thinker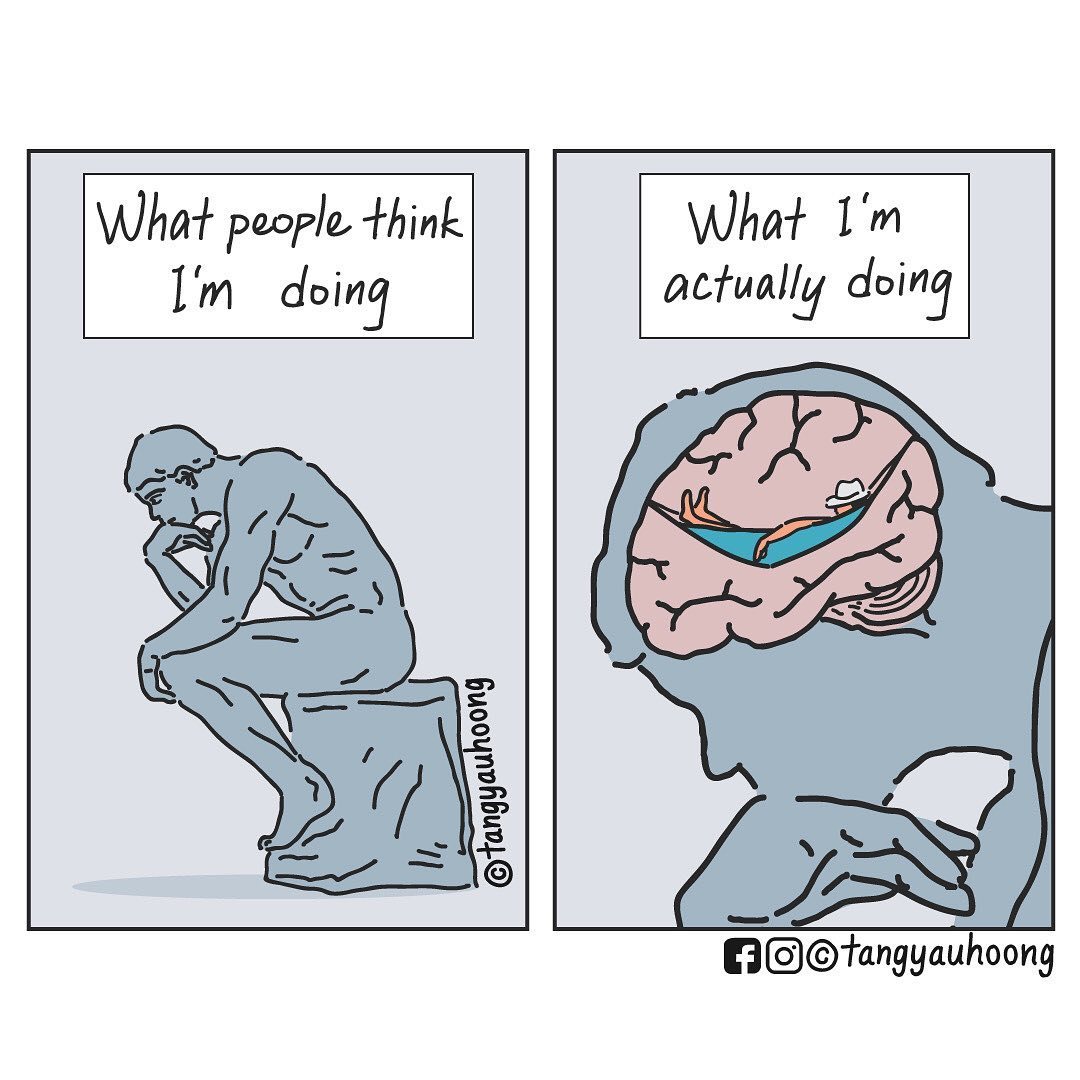 #15. Free wifi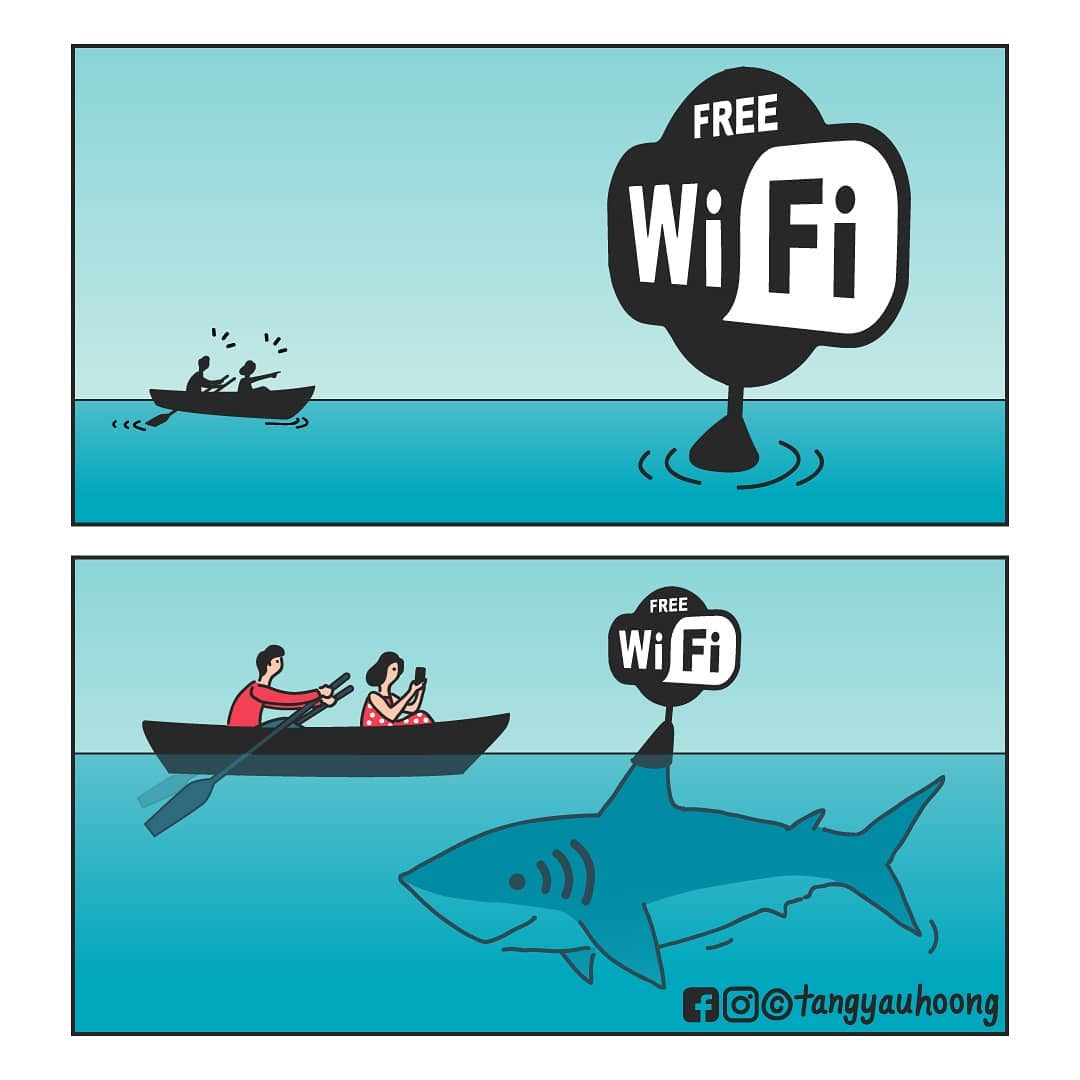 #16. What makes you happy?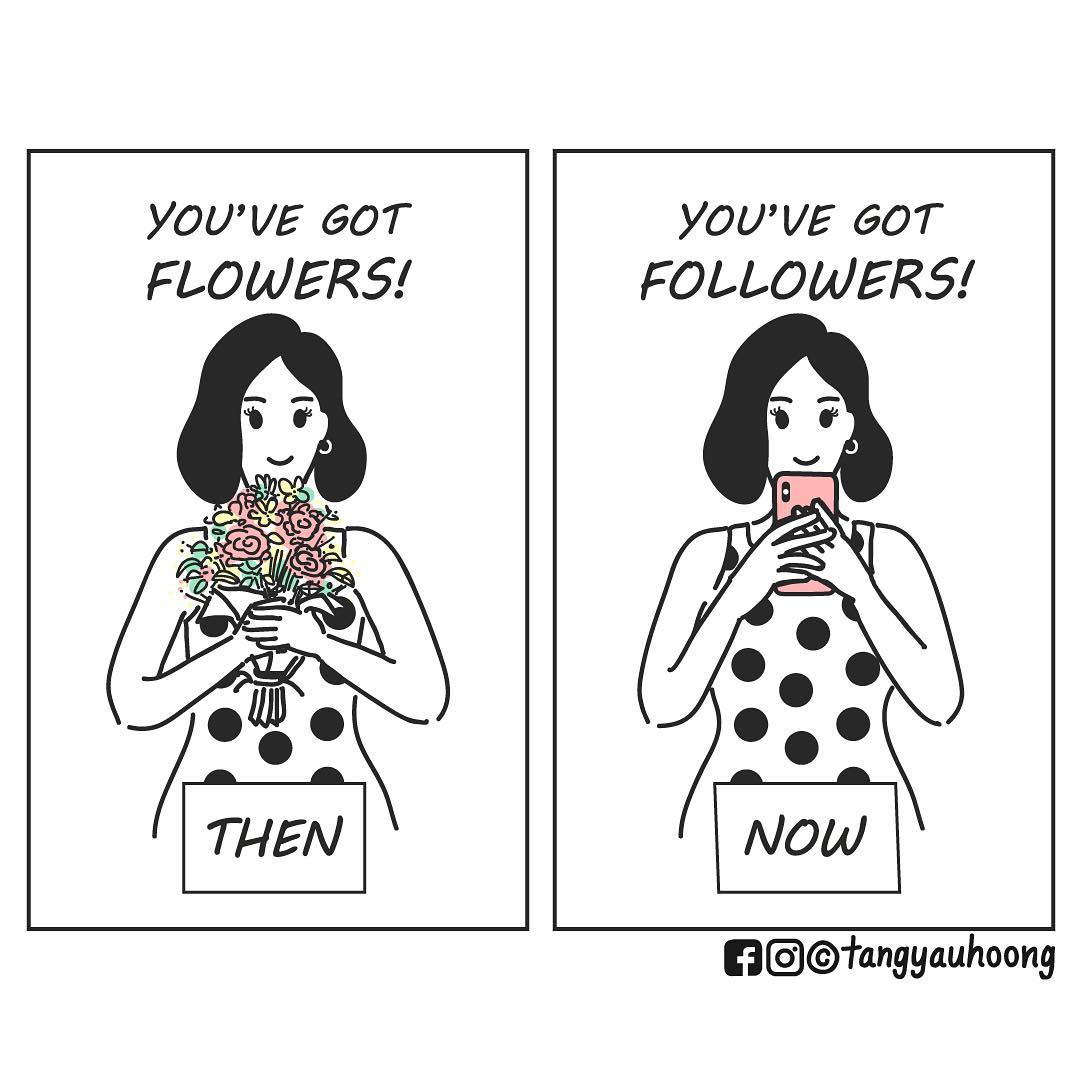 #17. Wanderlust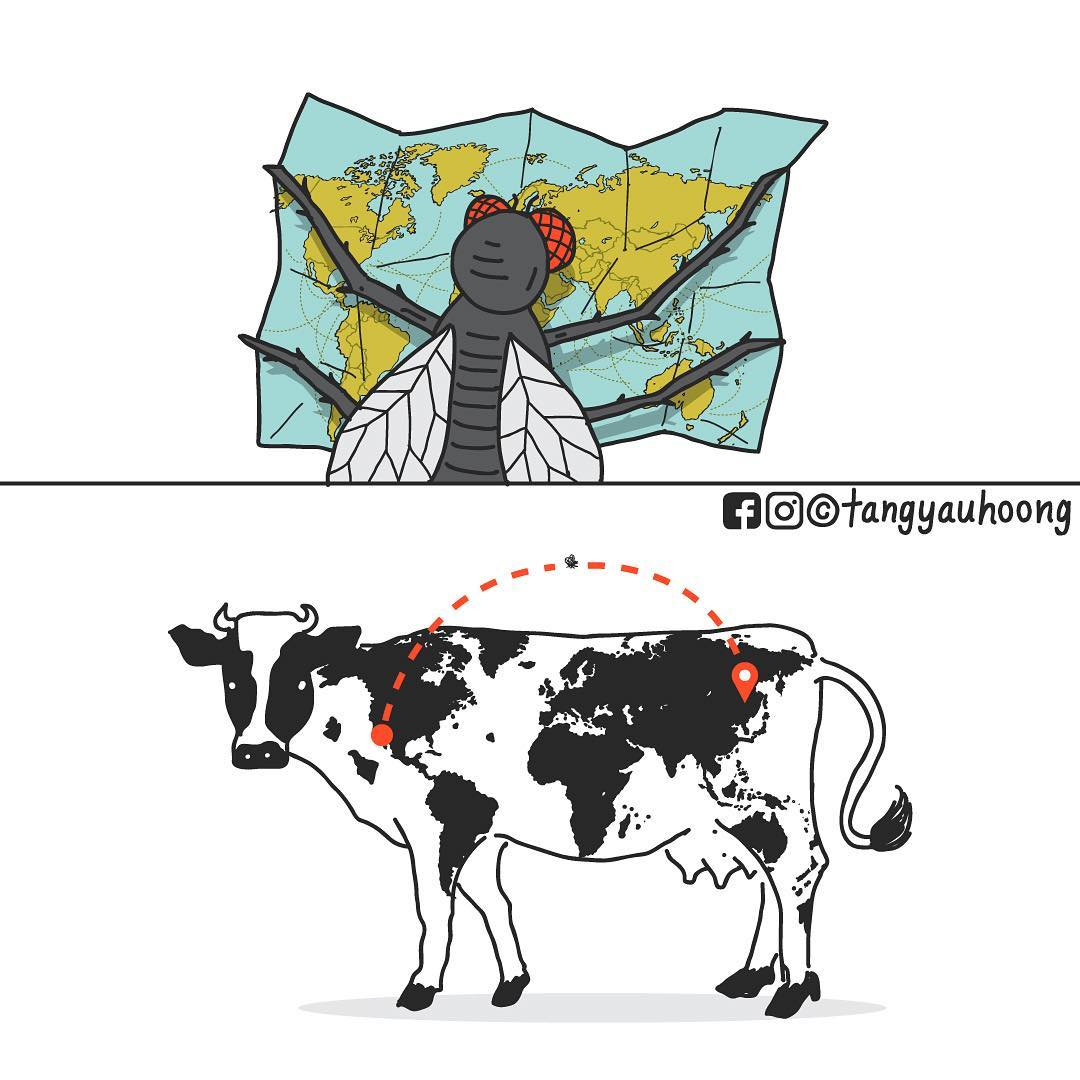 #18. Creativity is intelligence having fun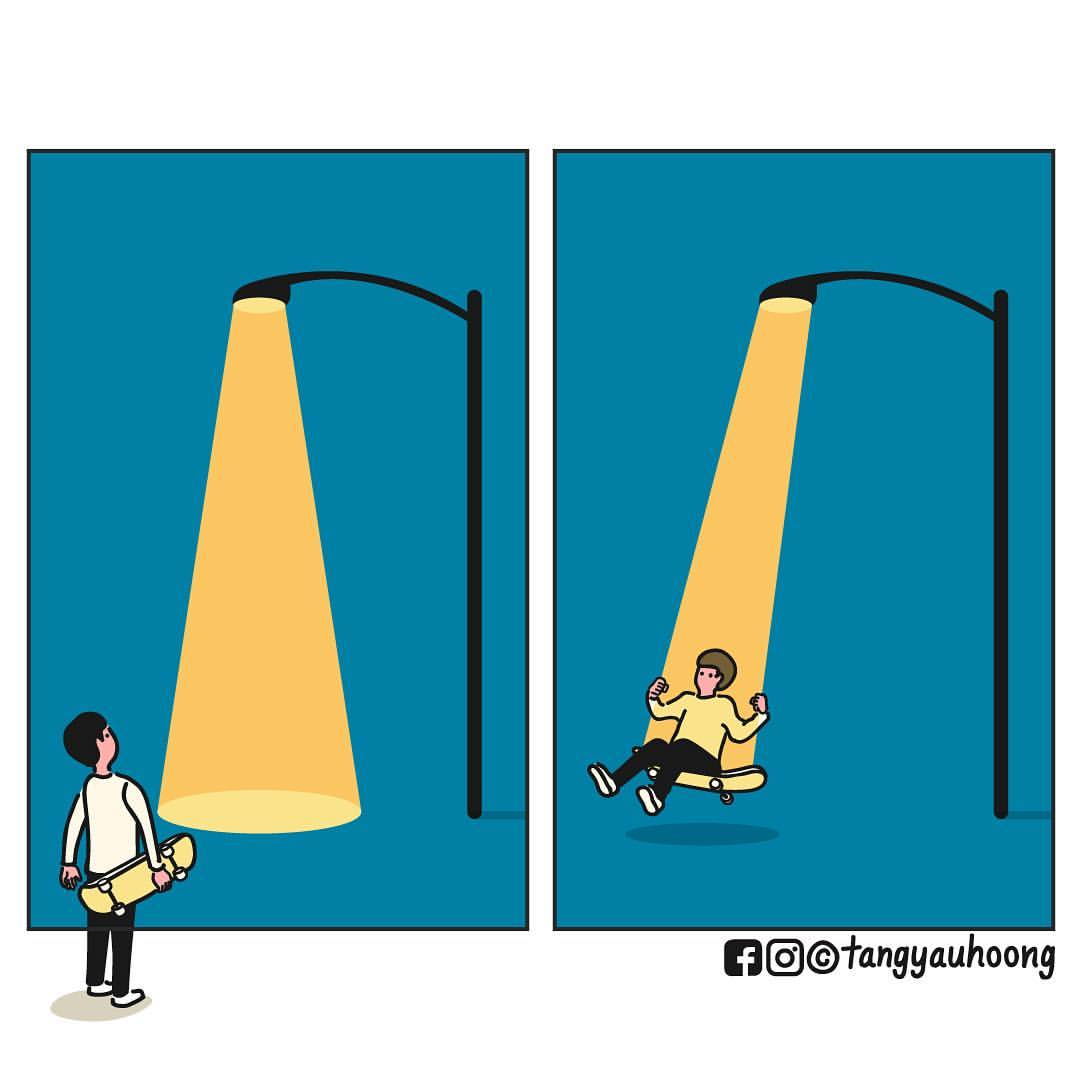 #19. Is my future looking good?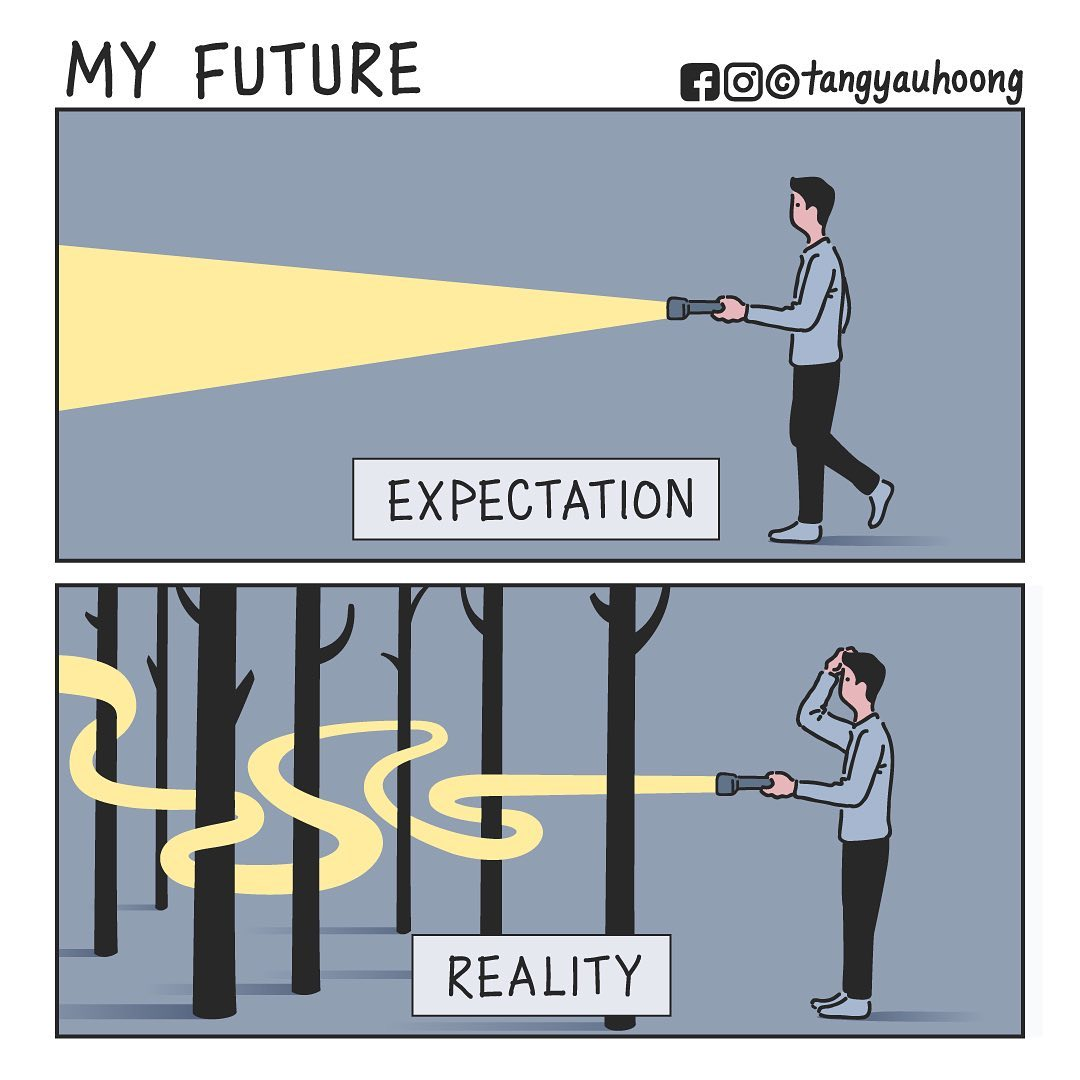 #20. Lol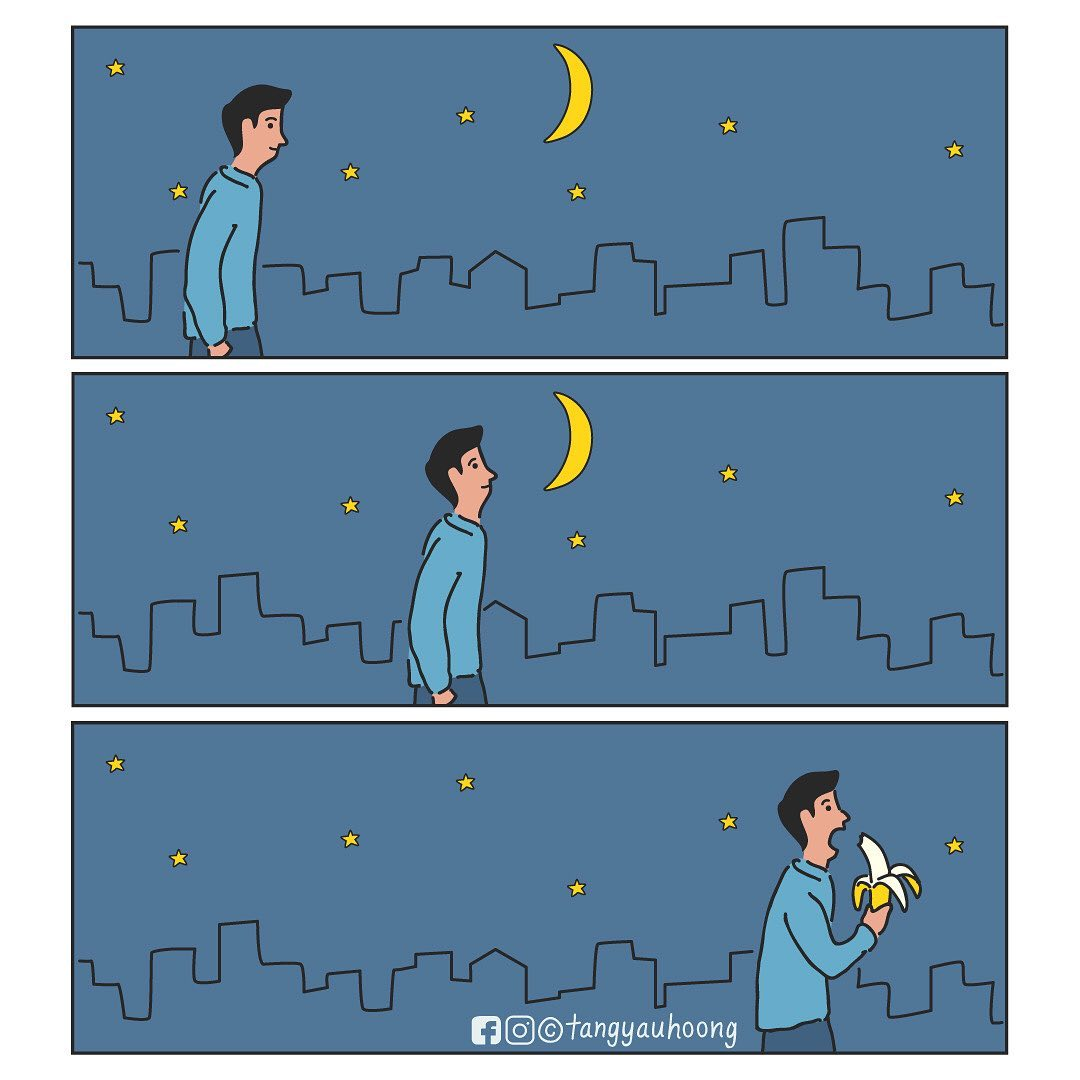 #21. Where have all the UFOs gone?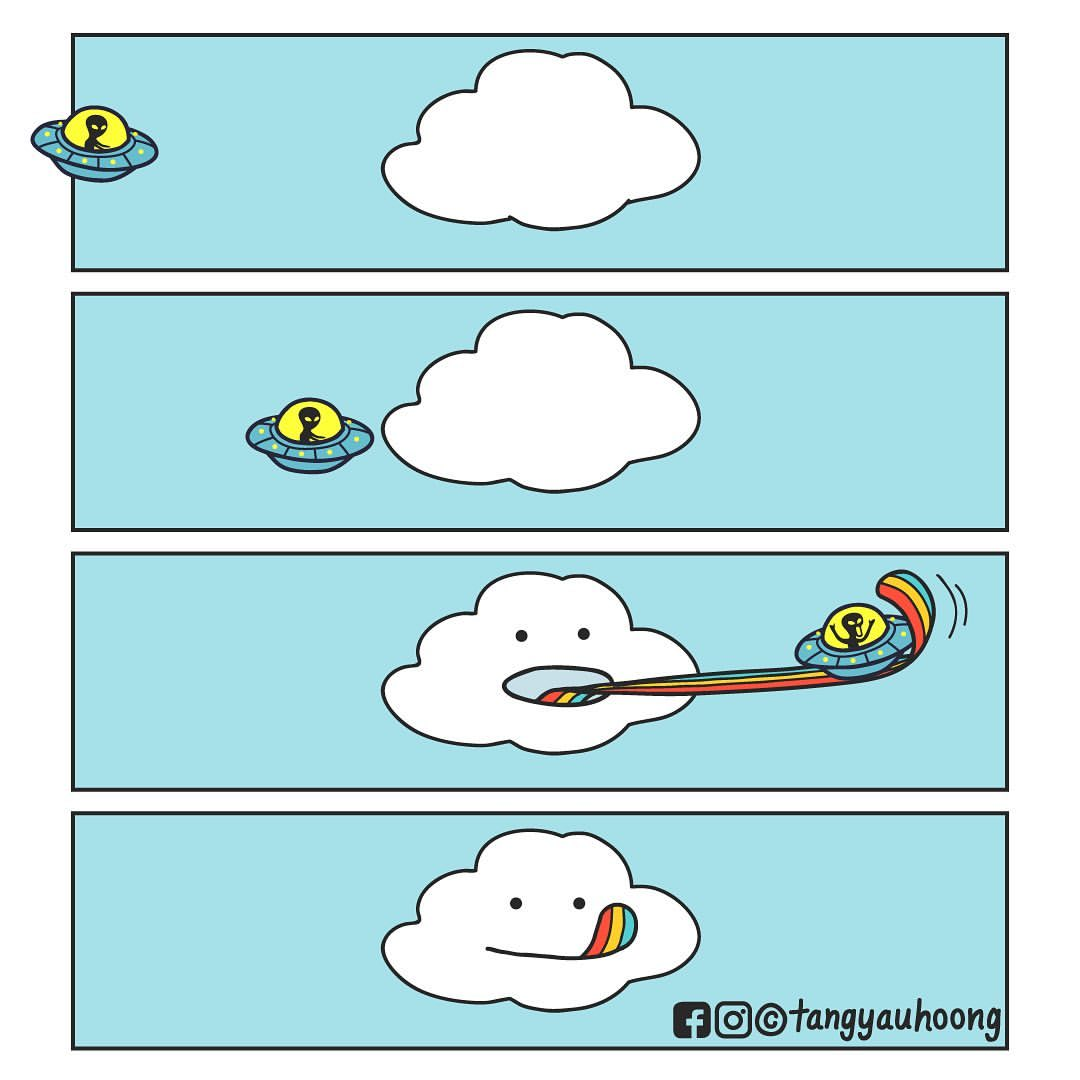 #22. Tickle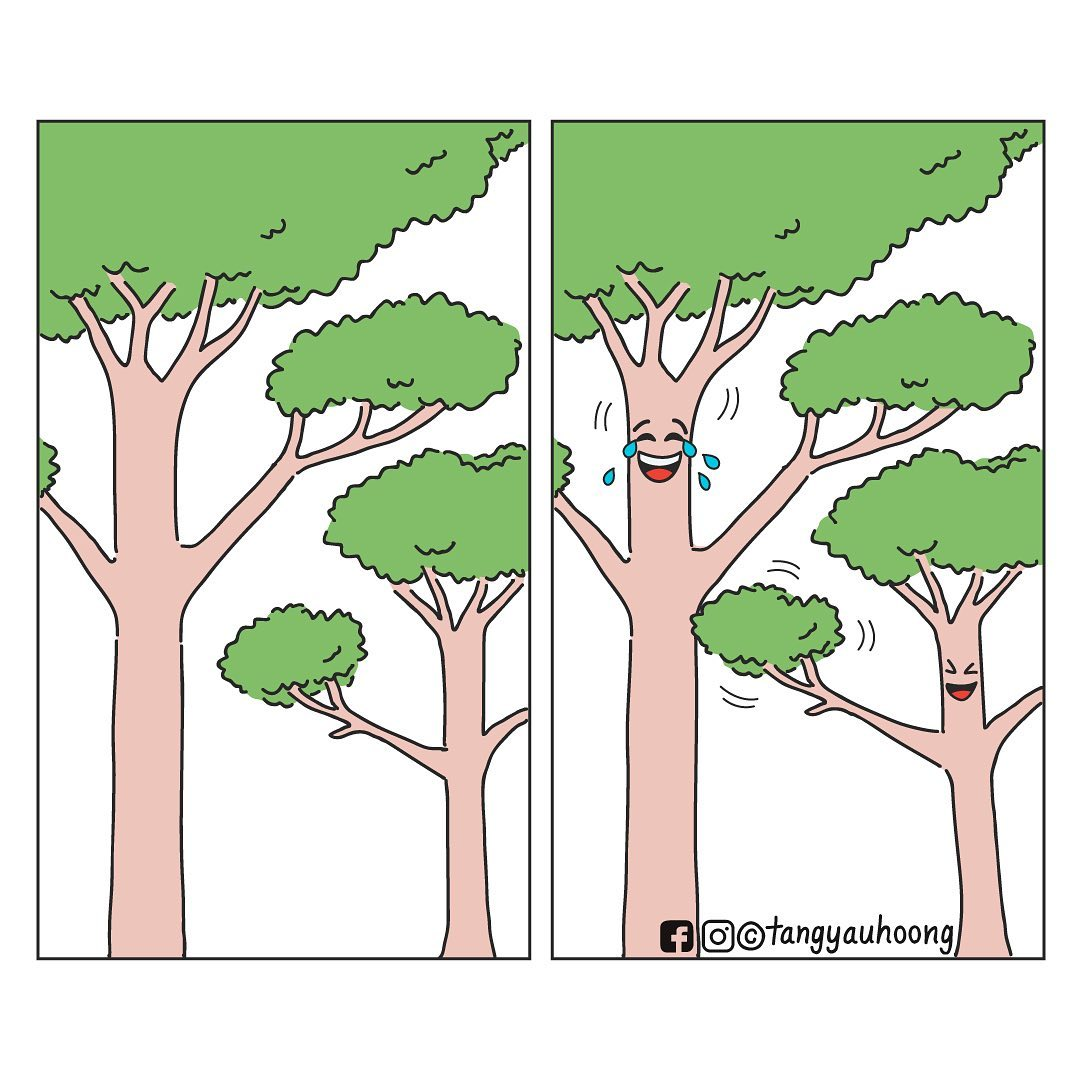 #23. Nap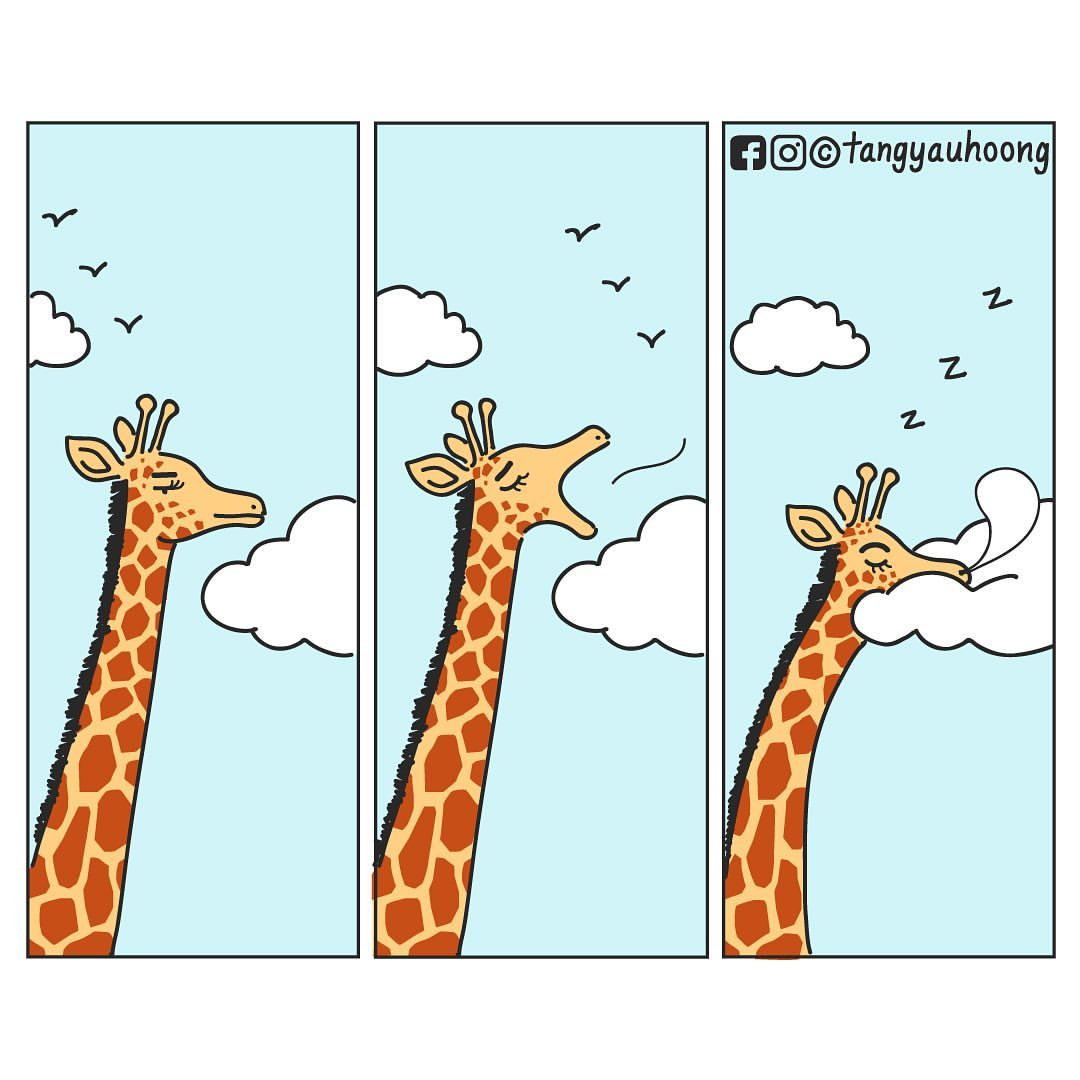 #24. Goodnight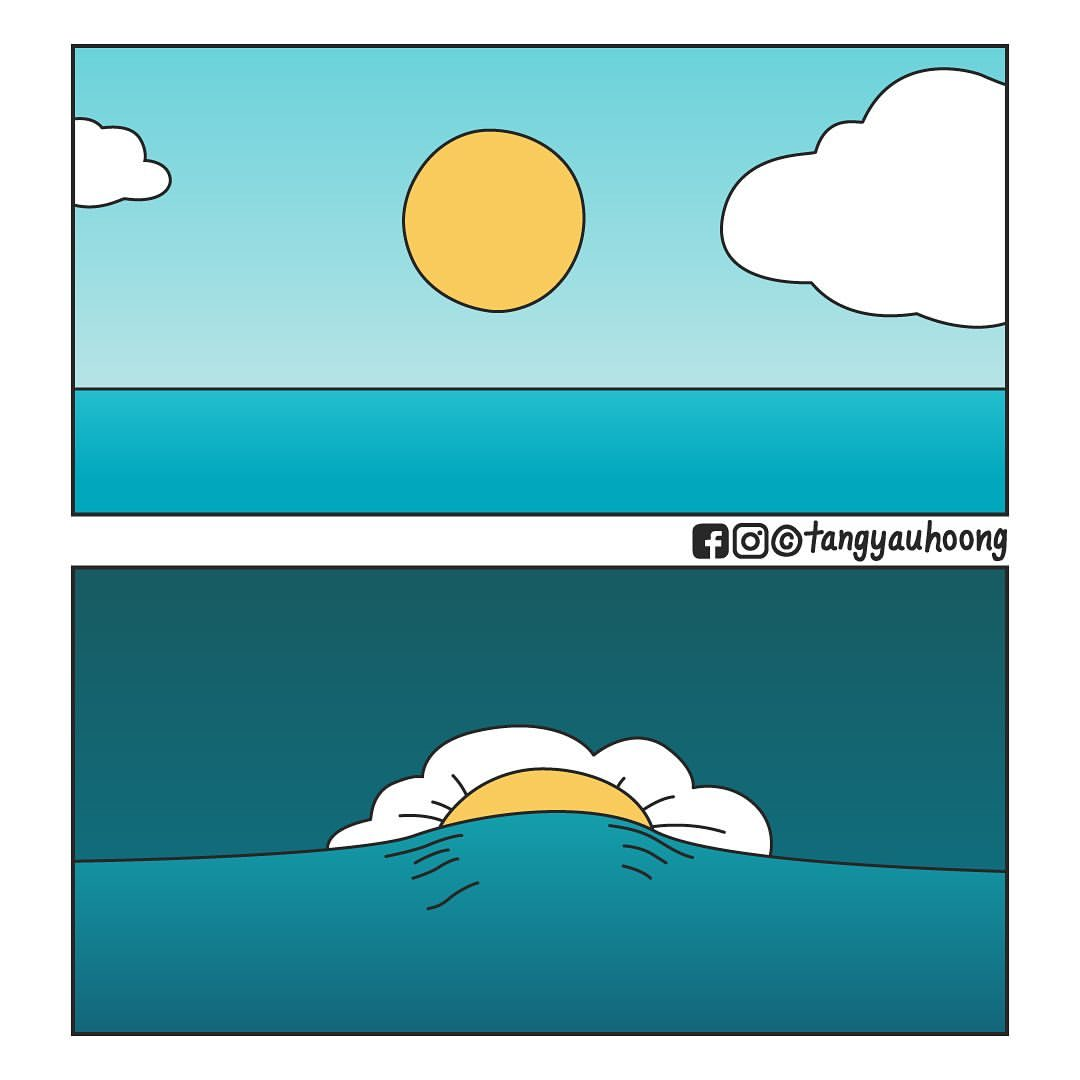 #25. Benefits of Coffee