Comics have been a beloved form of entertainment for decades, capturing the hearts and minds of readers with their unique blend of storytelling and visual art. While many comic artists adhere to traditional storytelling structures and predictable endings, there is one artist who stands out from the crowd with their unconventional approach to creating comics. That artist is none other than Scribbly G, a master of weird comics with unpredictable endings. He was born in the mighty jungles of South Africa. He started drawing comics as a hobby.
Scribbly G, whose real name remains a mystery, has gained a cult following of 45,200 in the comic world for their distinct style and unpredictable storytelling. Known for their quirky, offbeat, and often absurd comics, Scribbly G's work defies expectations and challenges the conventions of the medium. Each comic created by Scribbly G is a journey into the unknown, where readers are taken on a wild ride of unexpected twists and turns that leave them scratching their heads in wonder. His comics are a masterclass in unpredictability. Just when readers think they have the story figured out, he throws a curveball that sends the narrative off in a completely unexpected direction.
His art is intentionally messy, chaotic, and, well, scribbly. Their comics are often filled with bizarre characters, strange creatures, and surreal landscapes that seem to have been plucked from the depths of their imagination. The unconventional artwork adds to the overall weirdness of the comics and creates a distinct visual aesthetic. Topics such as existentialism, the human condition, and the absurdity of everyday life are often explored through the lens of bizarre situations and surreal interactions. You can check his recent 20 illustrations in the next section.
Credit: Scribbly G
For more info: Instagram | Facebook | Website
#1. Nemo Died!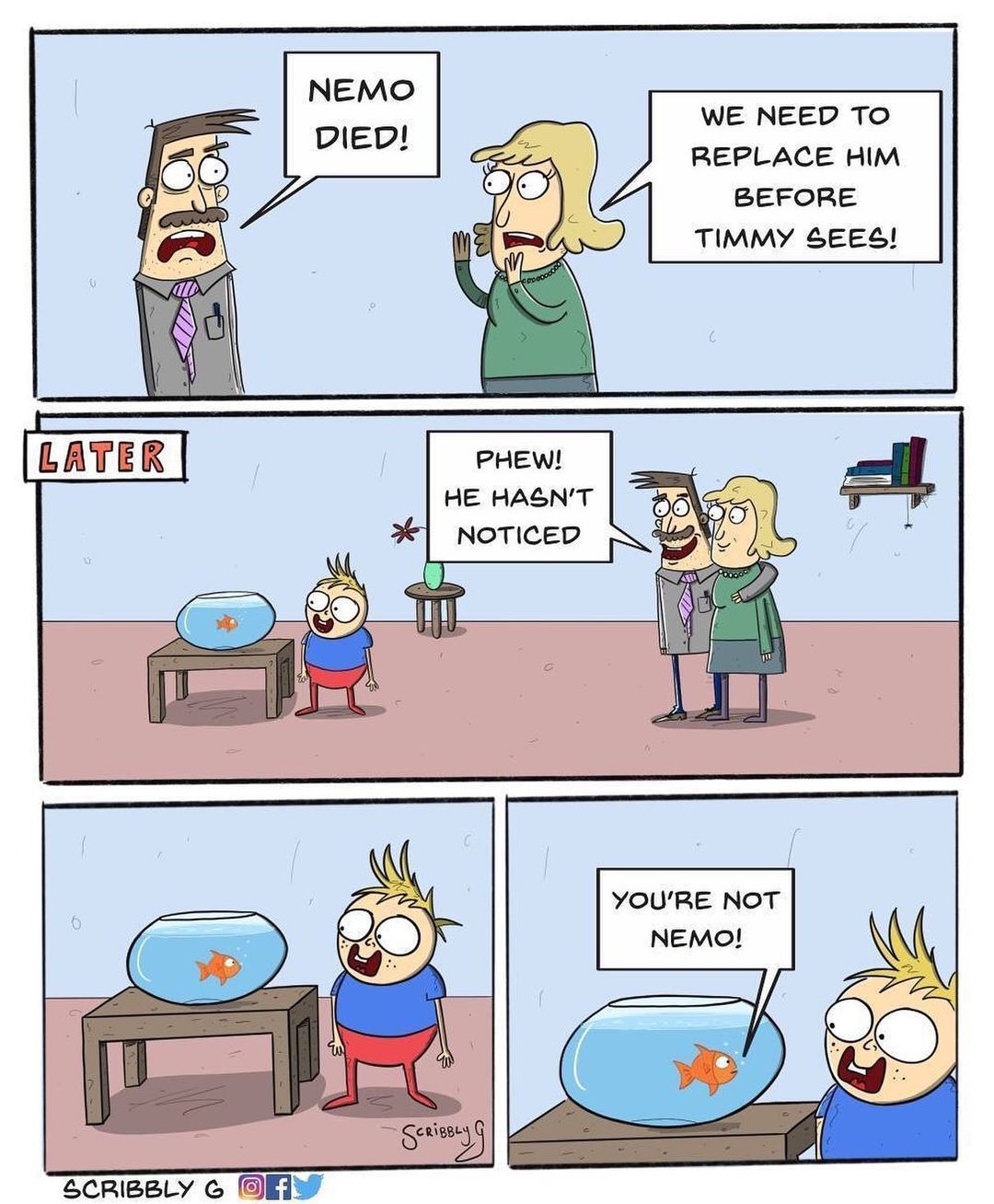 #2. Watering Can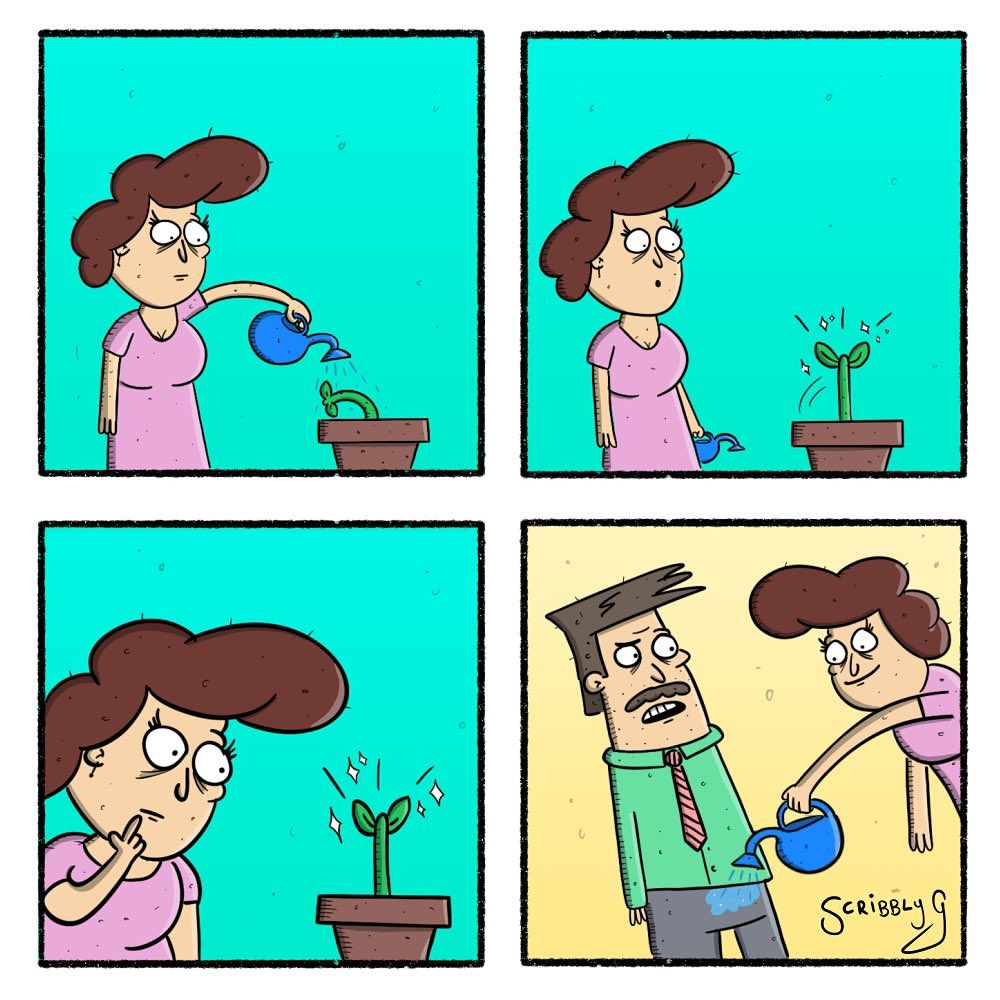 #3. Wakeup Neo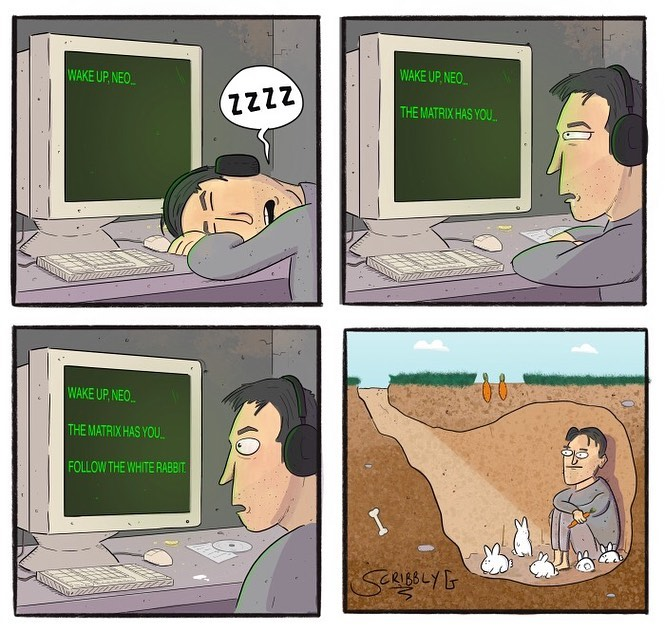 #4. Walking my dog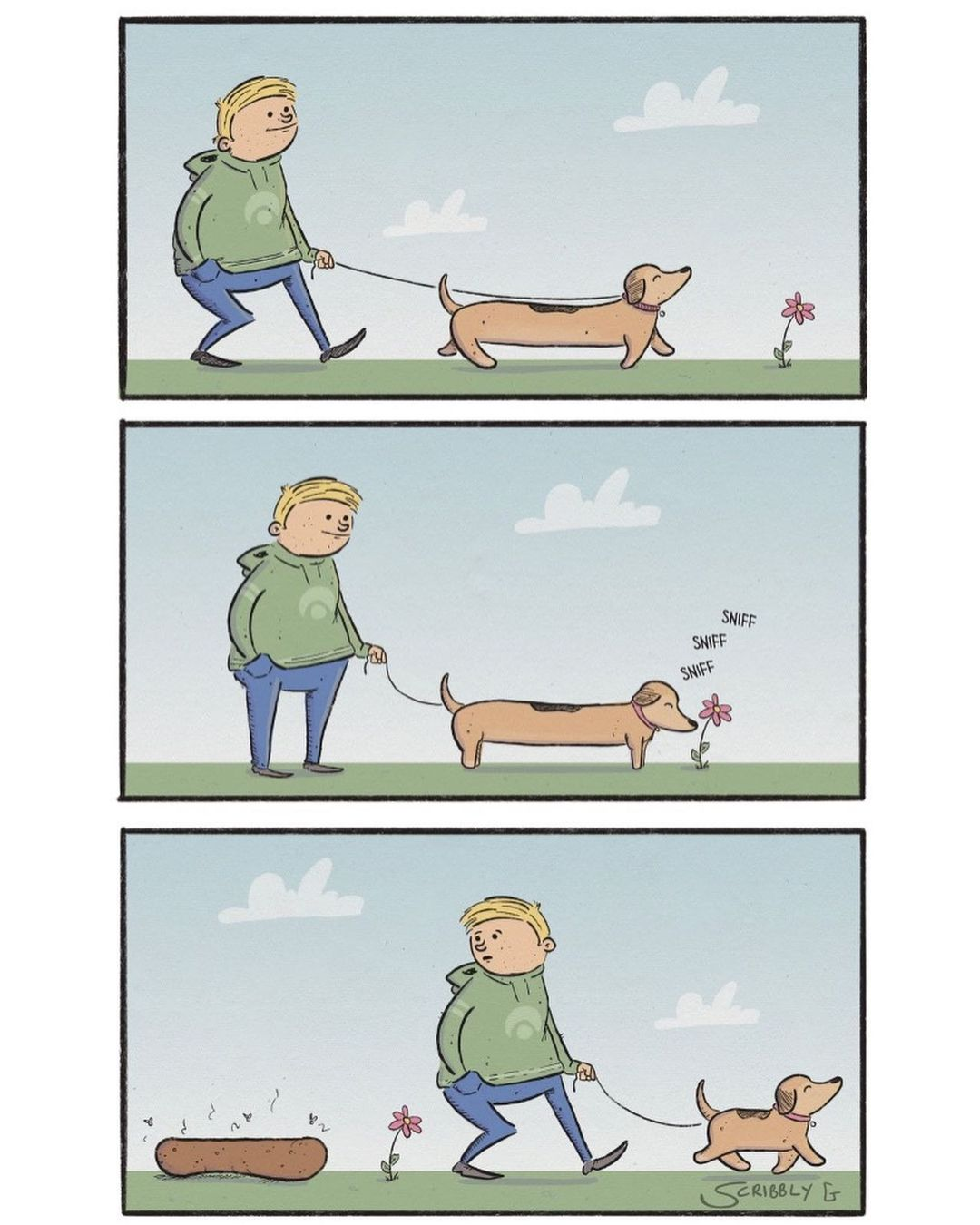 #5. Looks Weird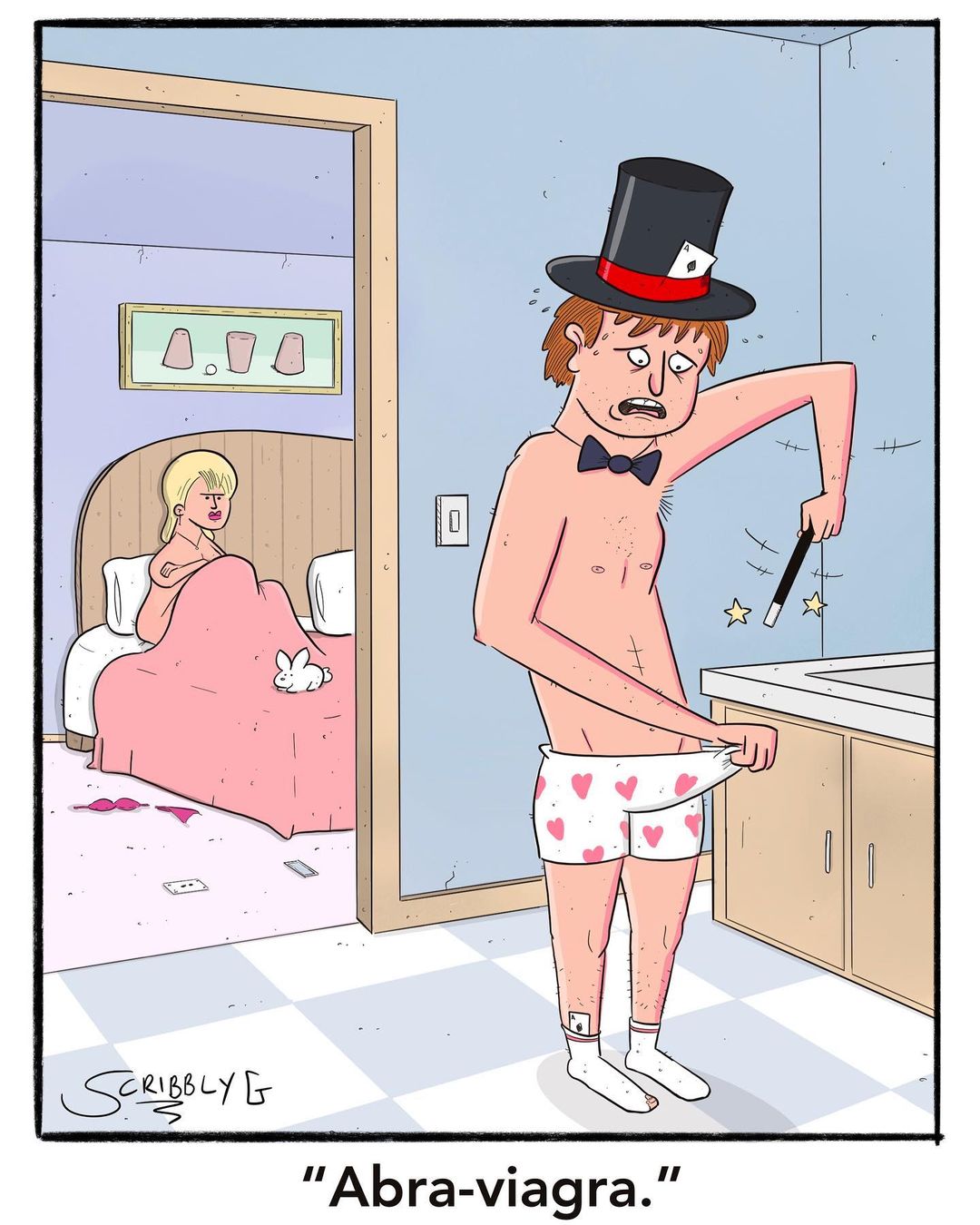 #6. Favourite Teacher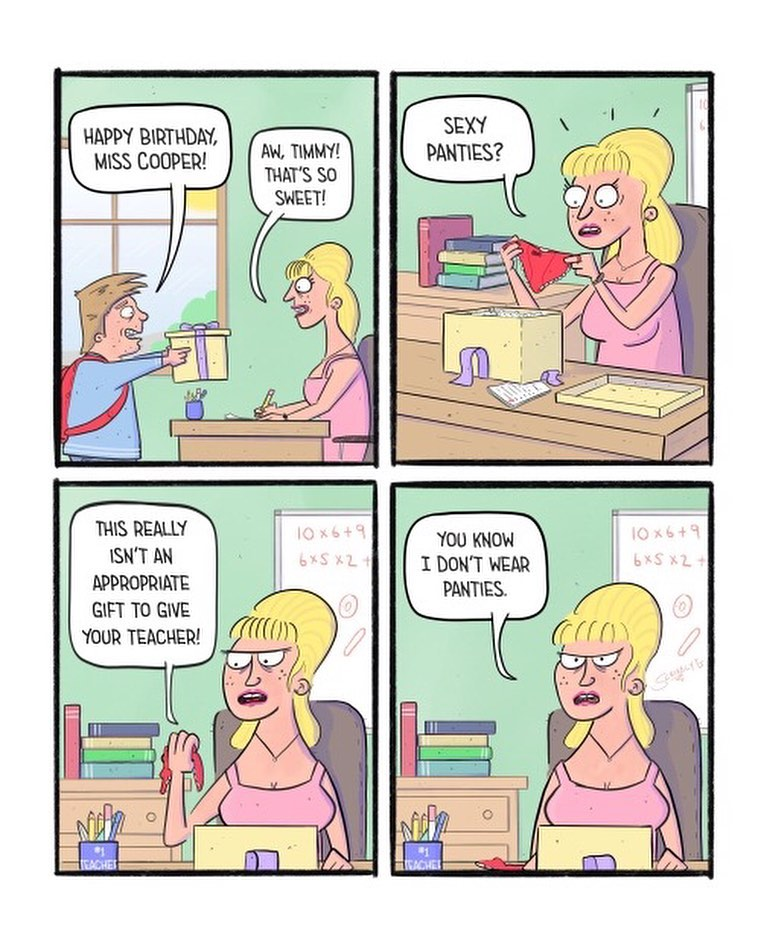 #7. The Trouser Snake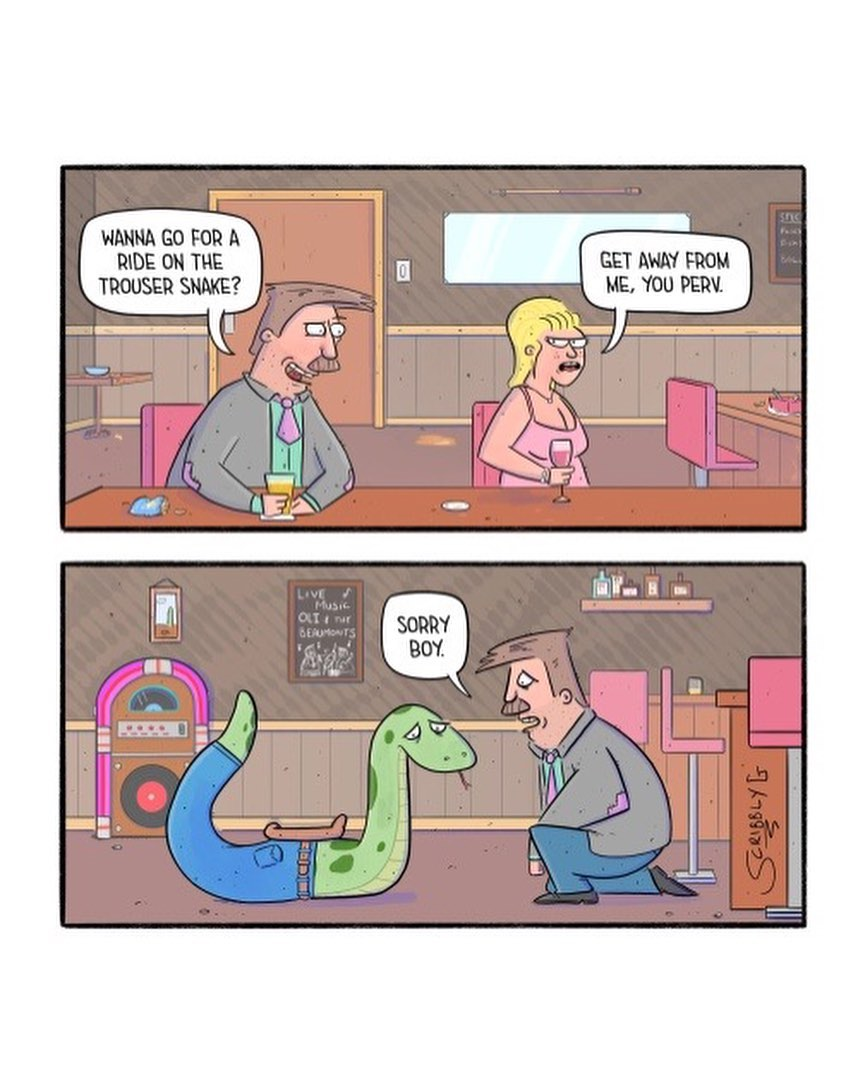 #8. Parenting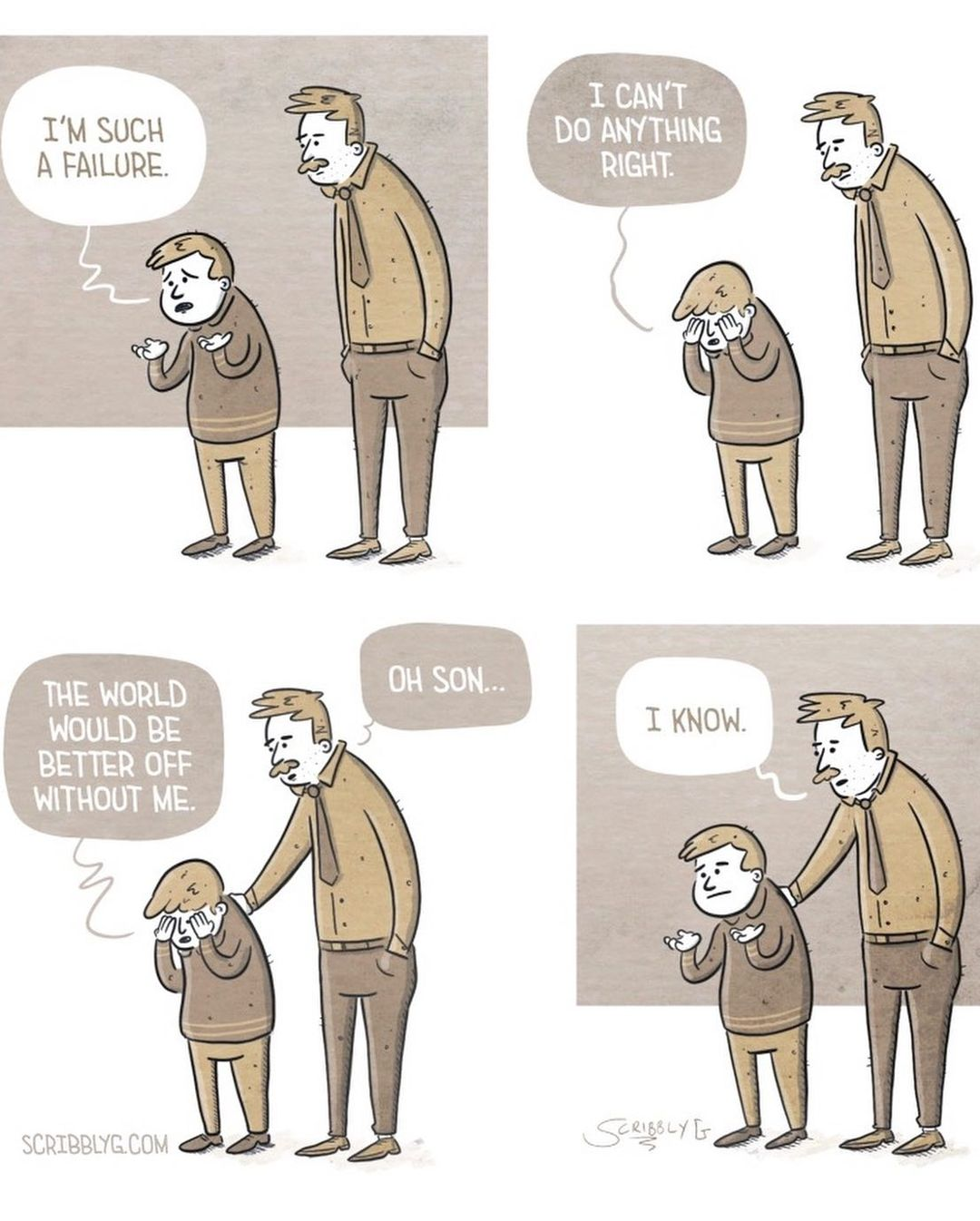 #9. Just one challenge remains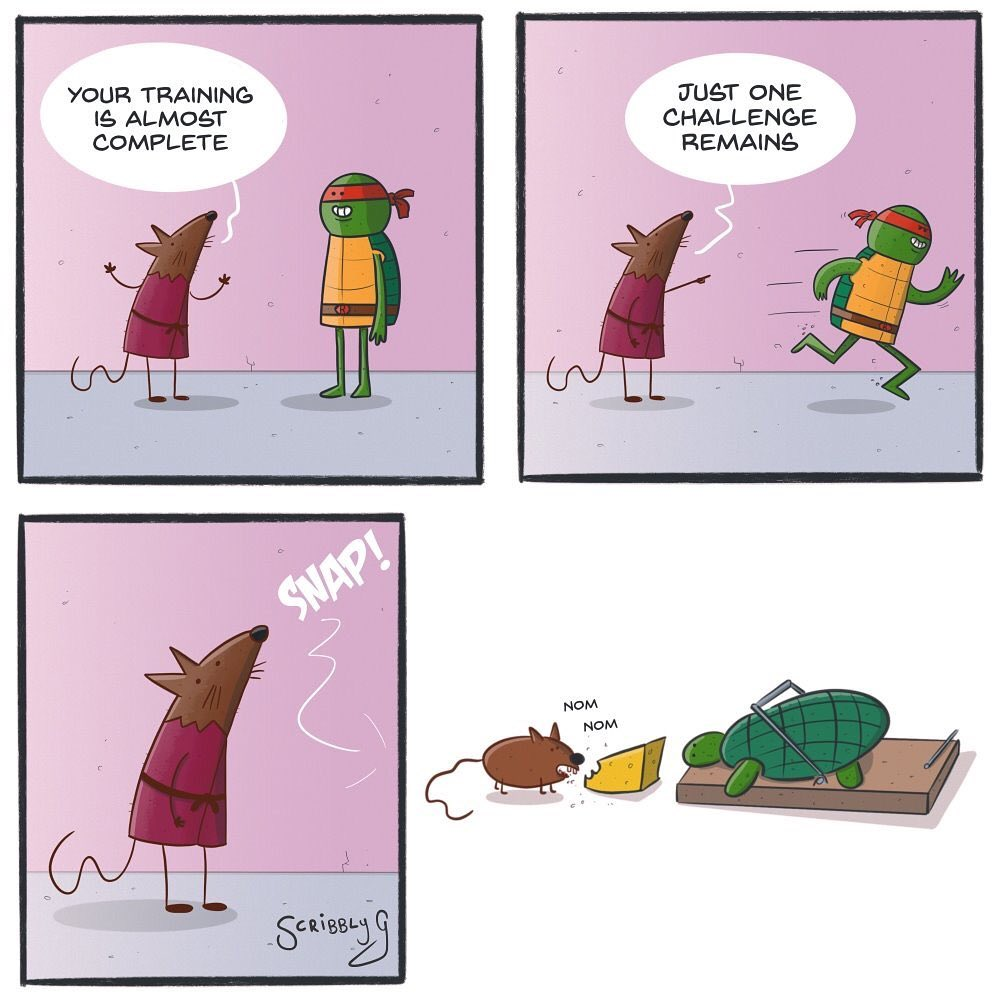 #10. Check my cat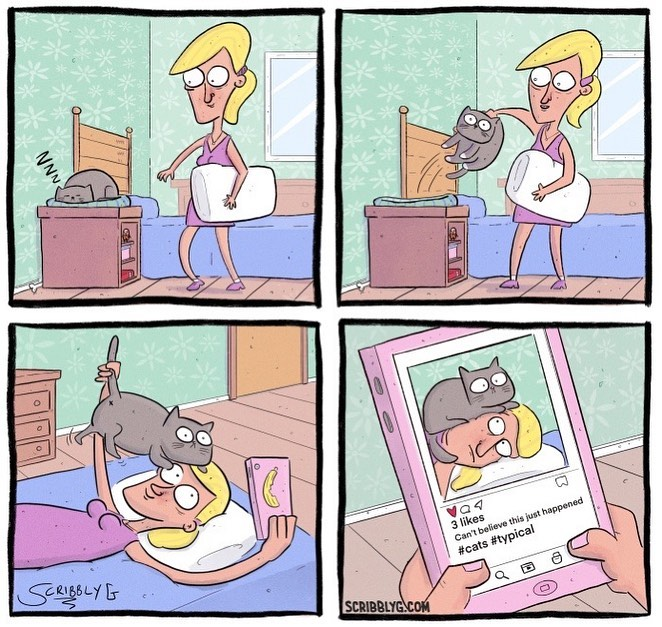 #11. The Cursed Hat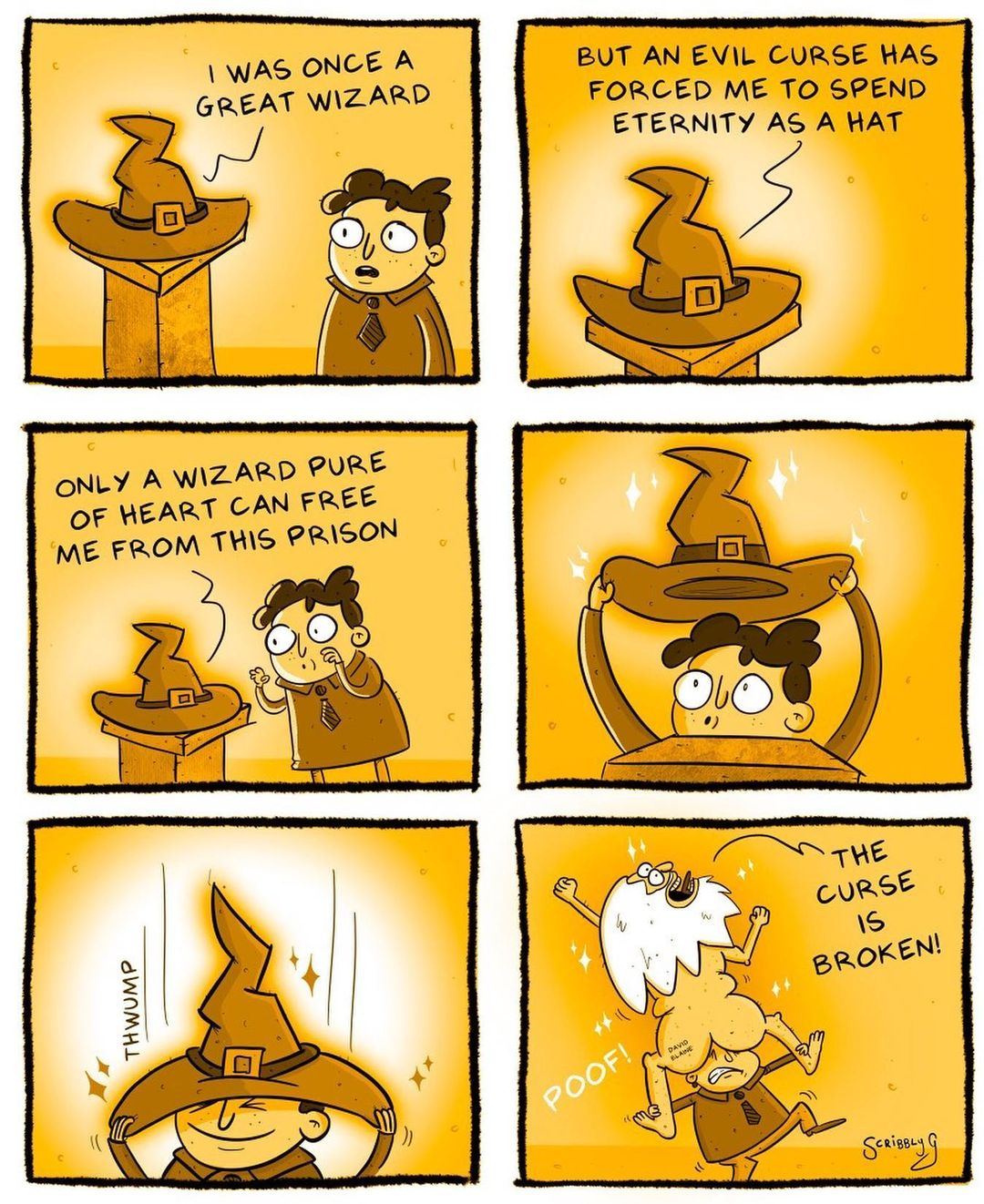 #12. The Spider Bite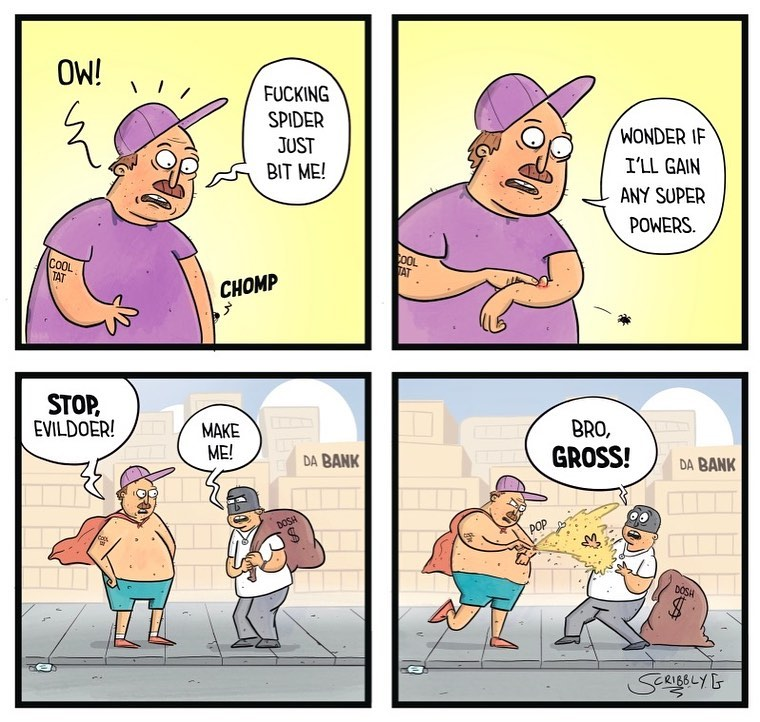 #13. Skip!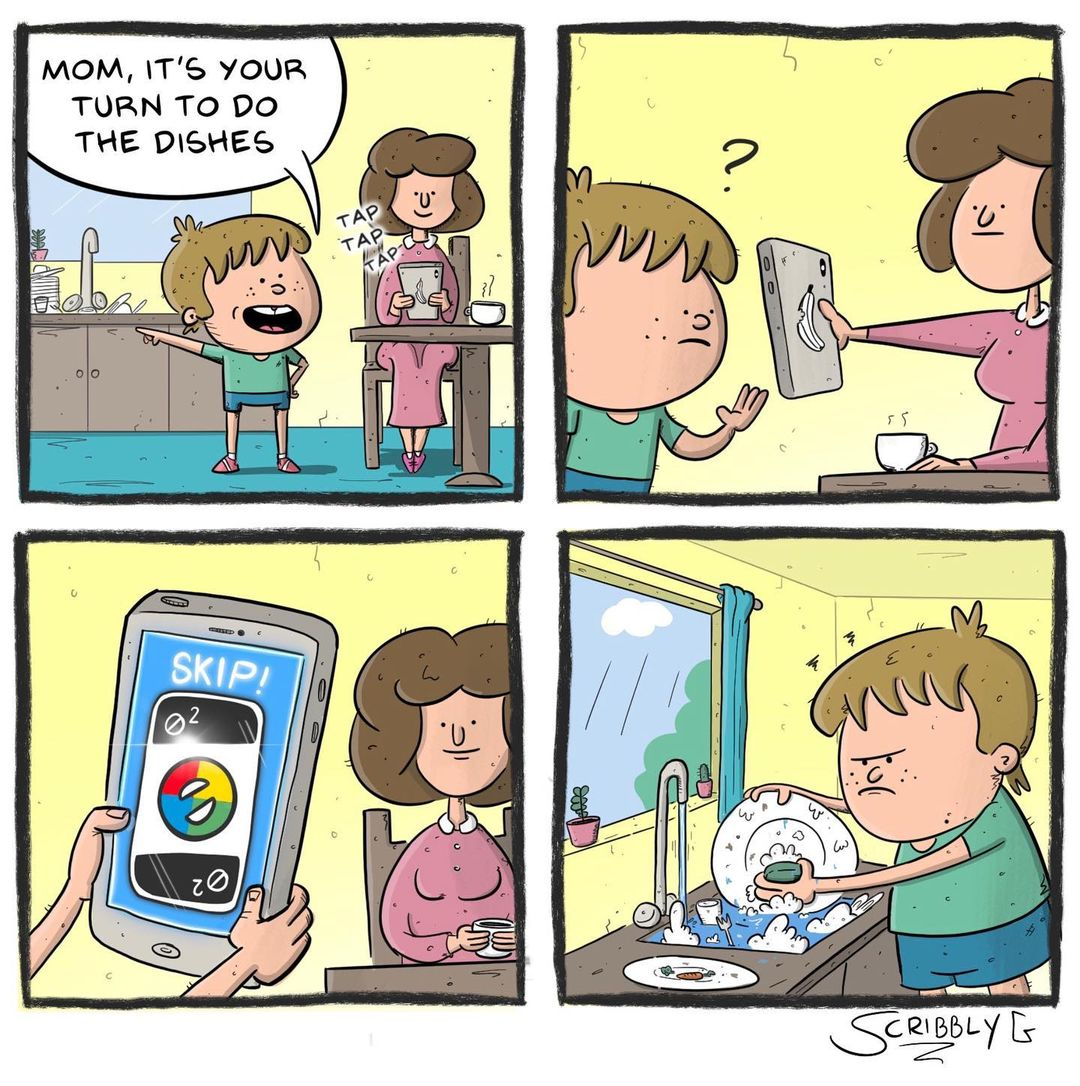 #14. Island Guy Rescue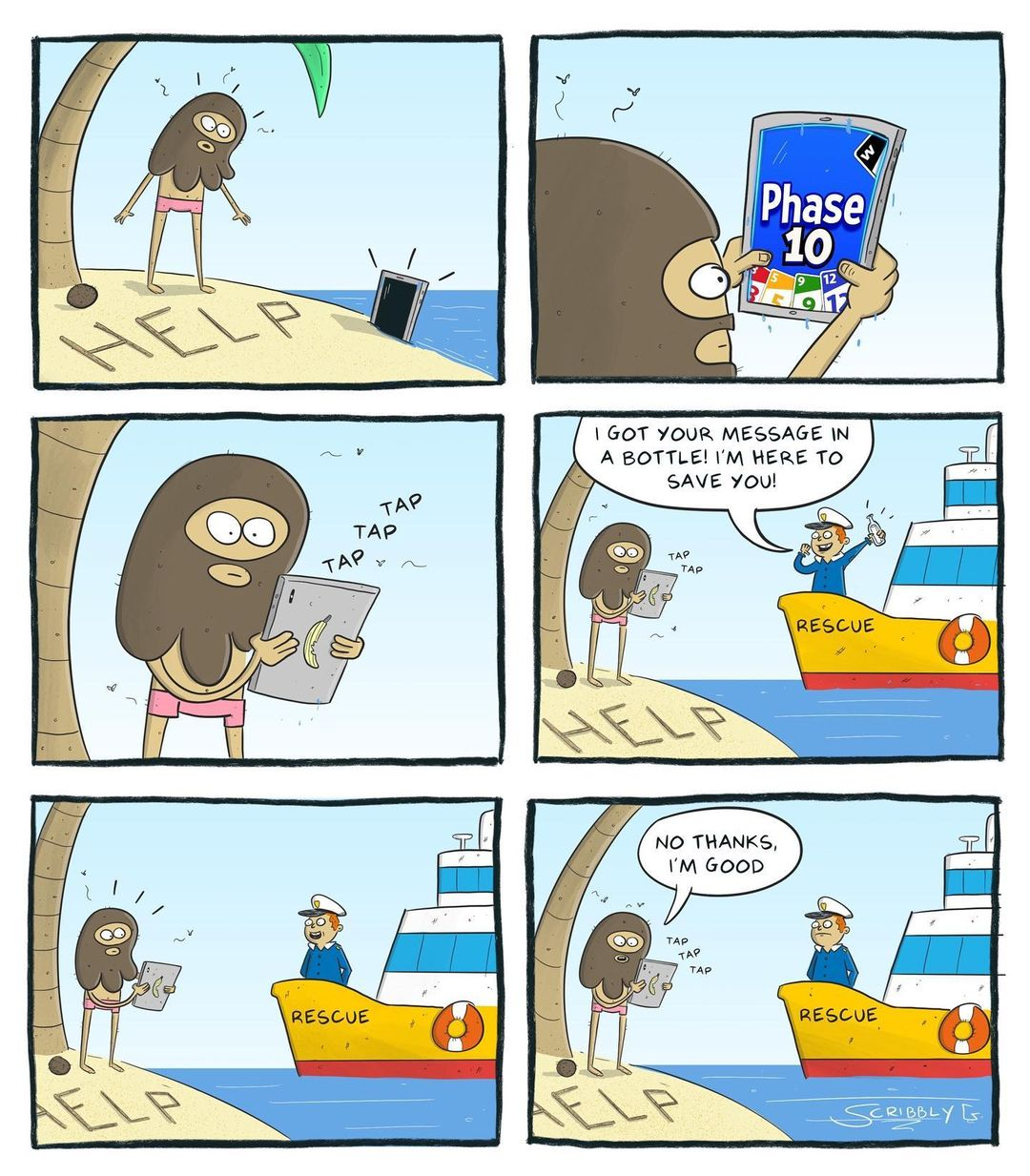 #15. Aaahhh fuck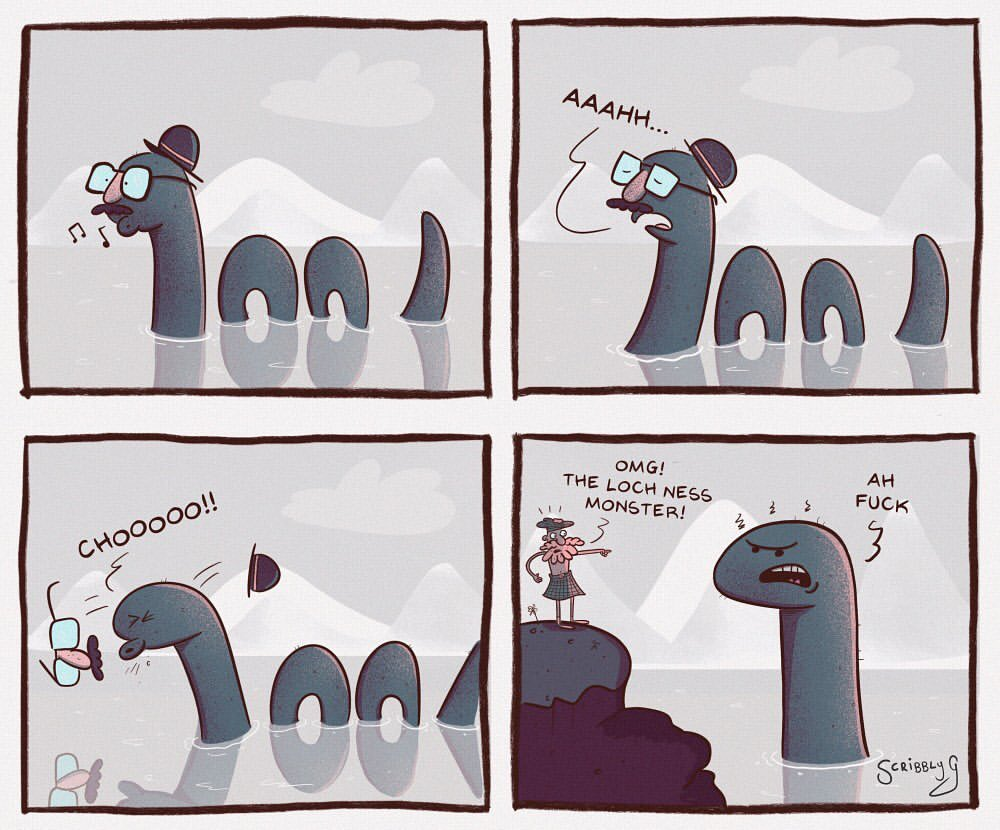 #16. Time Travelling Duck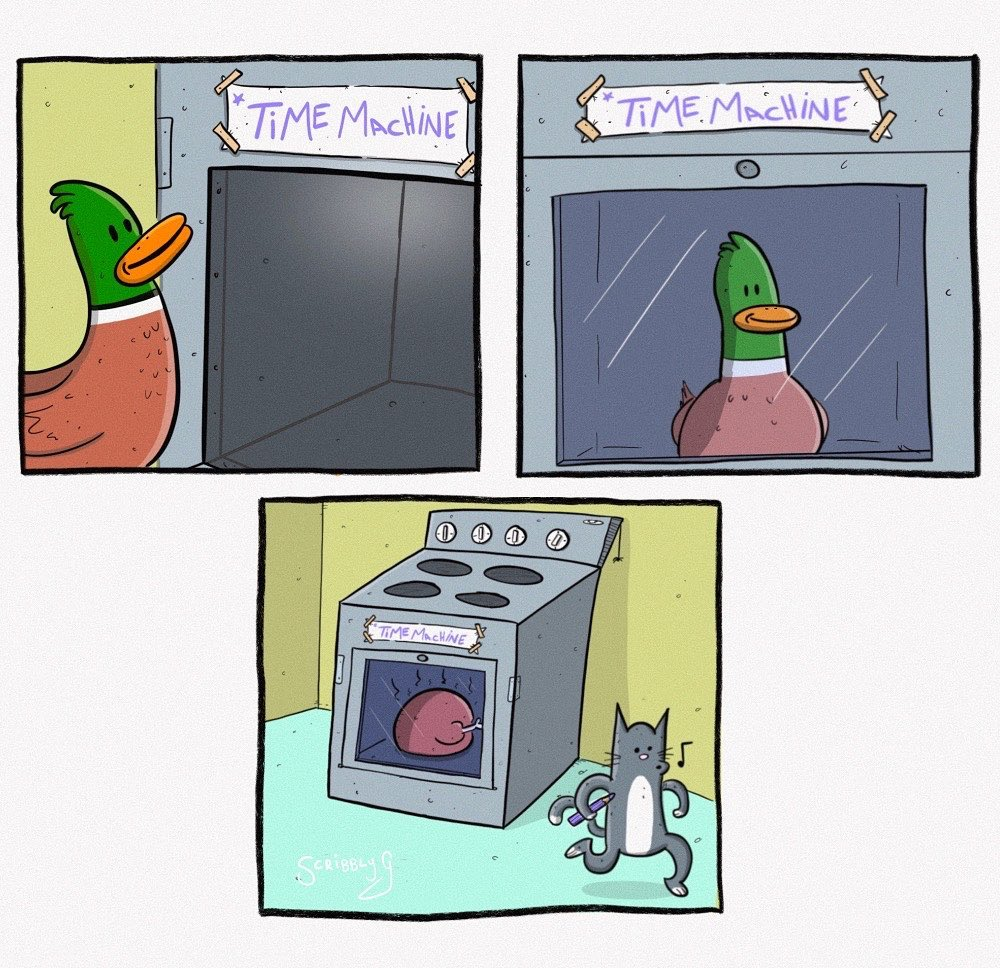 #17. Cinderella Story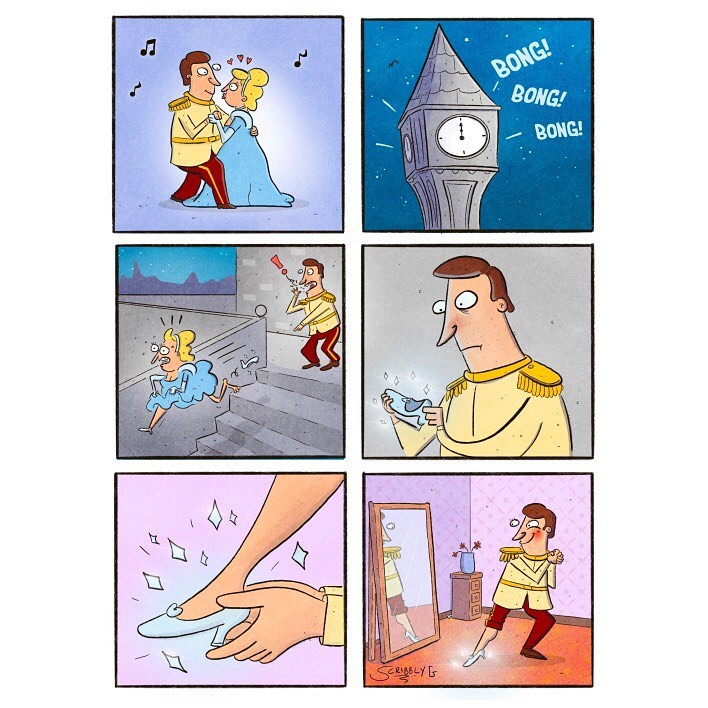 #18. Frank and Ghostie Throwback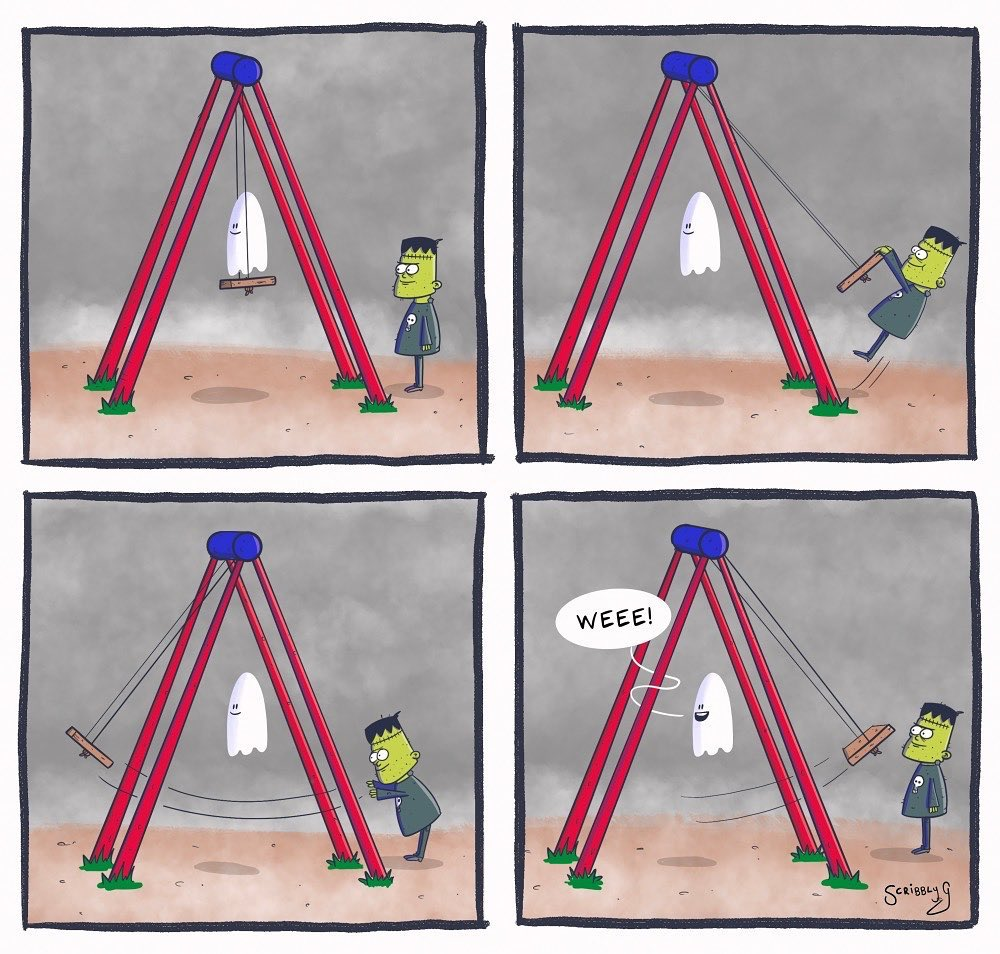 #19. Moon Landing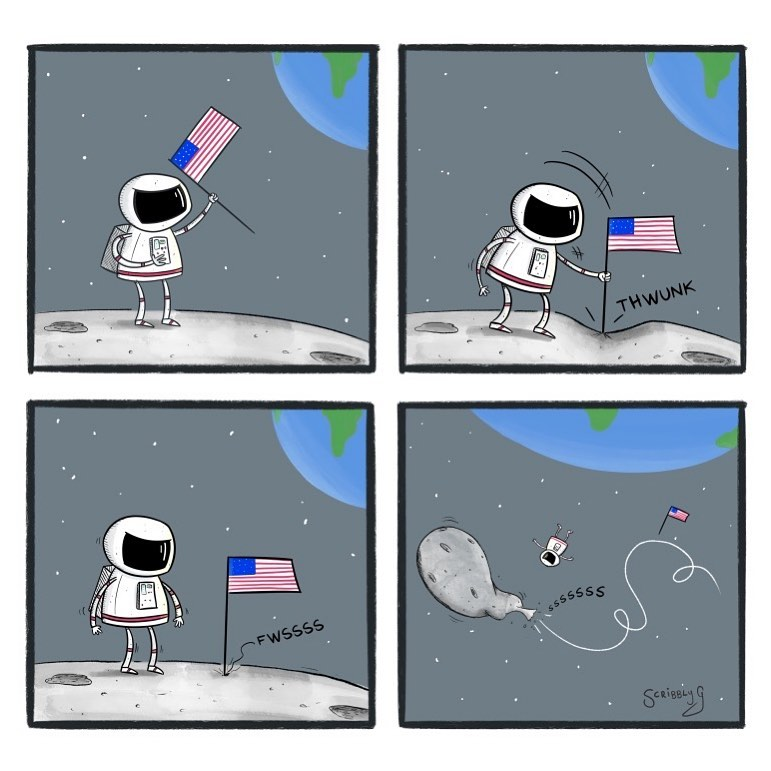 #20. Batman at the bar