Negao is a lovely puppy that has a very unique life, he has what every little animal deserves, a roof where to take refuge, food always served on his plate, daily exercise, lots of love, caresses, and attention to receive. The strange thing in the life of this little friend is that he has a job at a full-time gas station, and also a credential that distinguishes him as the great worker he is.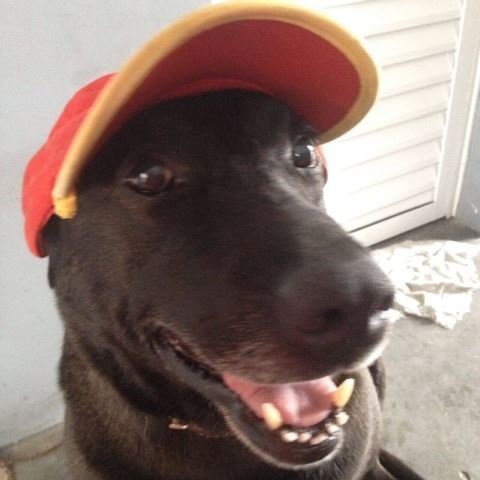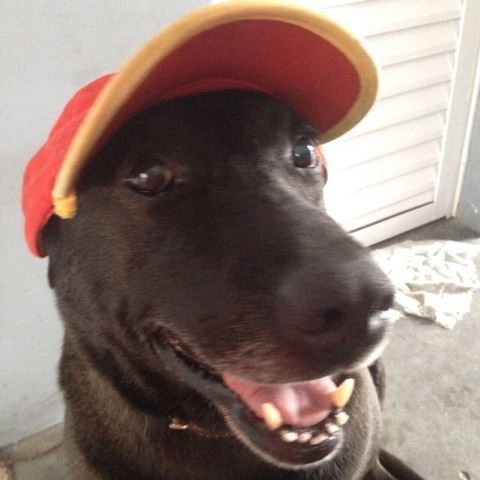 Unfortunately, Negao's life was not always happy. A few months before finding a home at the gas station, he had been rejected by the people he believed were his family. He was unprotected in the same place where today is the gas station, a place alone and helpless, but despite that, he remained there because he was afraid, he did not know where else to go, perhaps also, he kept hoping that his family comes back.
Negao's life began to change when Sabrina Planner and her partner bought a service station from the Shell gas station, located in the area where this friendly dog ​​was wandering around to change his life.
When noticing the little animal alone, misplaced and hungry, they did not hesitate to adopt it and give it the life it deserved, although they did not have a place to have it, because the business still did not have the conditions to open, they took it to the veterinarian to guarantee your health and you bought all kinds of things in the pet market, in order to make sure that nothing was missing.
When the station was finally opened, Negao appropriated the site and corresponded to all the care that his new family gave him, thus being the best and friendliest employee of the site.
Negao waits for people to arrive and then goes up to greet, winning them with their charms. Customers love him. Some people even bring toys. – Planner says.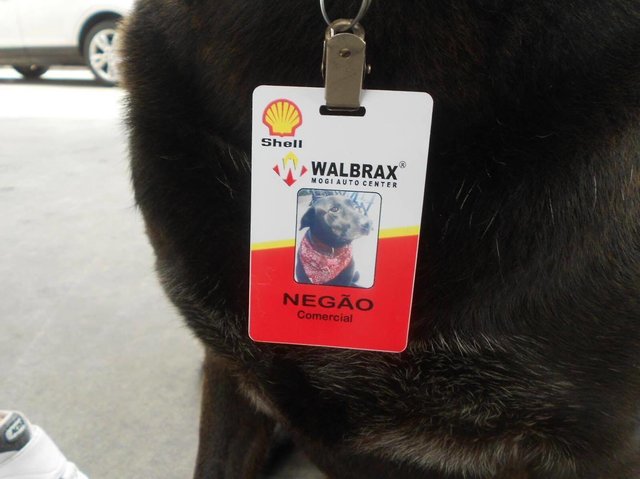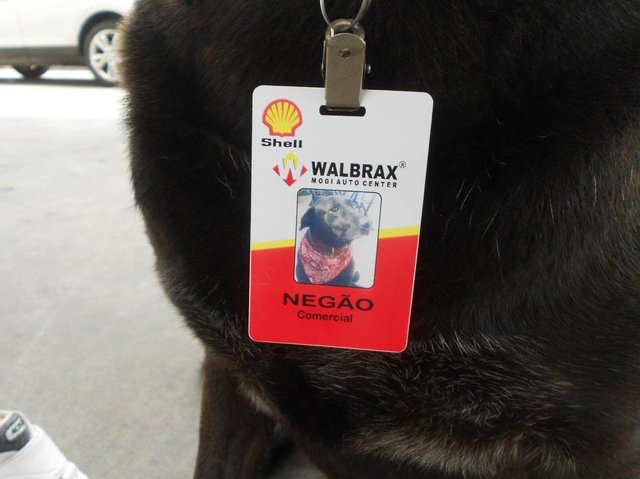 The puppy is undoubtedly very happy, the station is open 24 hours a day, 7 days a week and there is always at least one employee pending to attend all the needs of this four-legged friend, among those, give walks around the neighborhood every so often.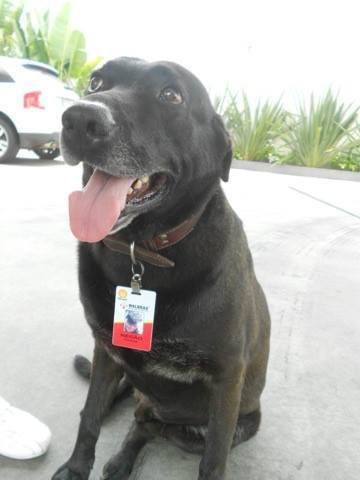 Negao, in addition to making his owners and customers happy with his great joy and love, became the representative of an initiative of the charity Grupo FERA, which seeks to gather stray dogs in search of a house, and yes, unfortunately, they will not find a home in a family, be located in companies that can meet their needs and provide a home, so this is not the most traditional.
The Plannerer family is aware of the great work that was done with Negão and therefore invites other establishments to embrace the idea of ​​giving a home to a small animal in need. They are the example that if you can not in a house, you can in business, after all, I can not imagine a better welcome than to be received by a furry happy to see you, thus making your visit, a full space of joy and much tenderness.