as children or even adults, imagine what it would be like if we joined our favorite fictional characters on their adventures on the other side of the screen or if they jumped in and infiltrated our everyday lives. Since this would be impossible in reality, Samuel MB applied the available tools to experiment with this idea. This artist, actor, and elementary school teacher invites iconic Disney characters into his life using Photoshop and it seems like they're actually interacting in whimsical and identifiable situations.
We previously showed how Samuel hangs out with Disney characters in creative digital manipulations of him, but his fantasy world is too rich not to share more of his fanart! What cartoon characters would you love to meet in real life? Let us know in the comments!
More info: Instagram | youtube.com
#1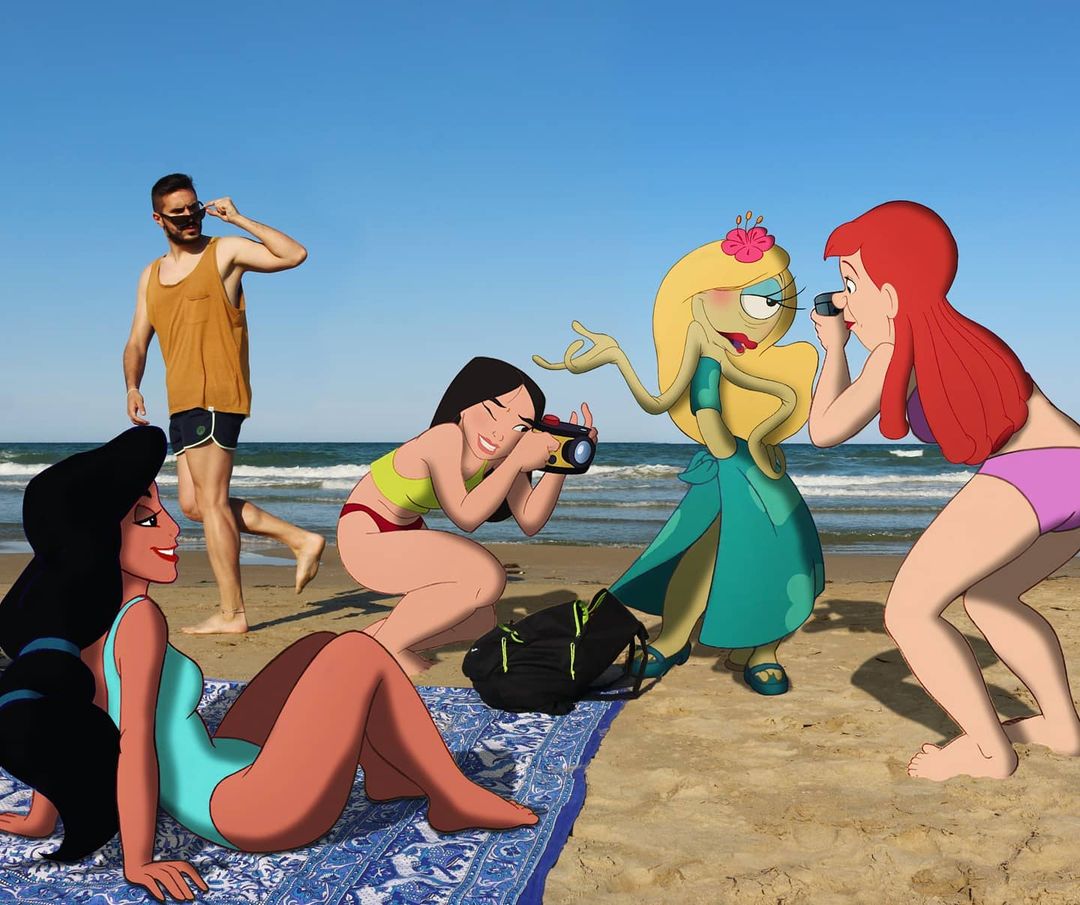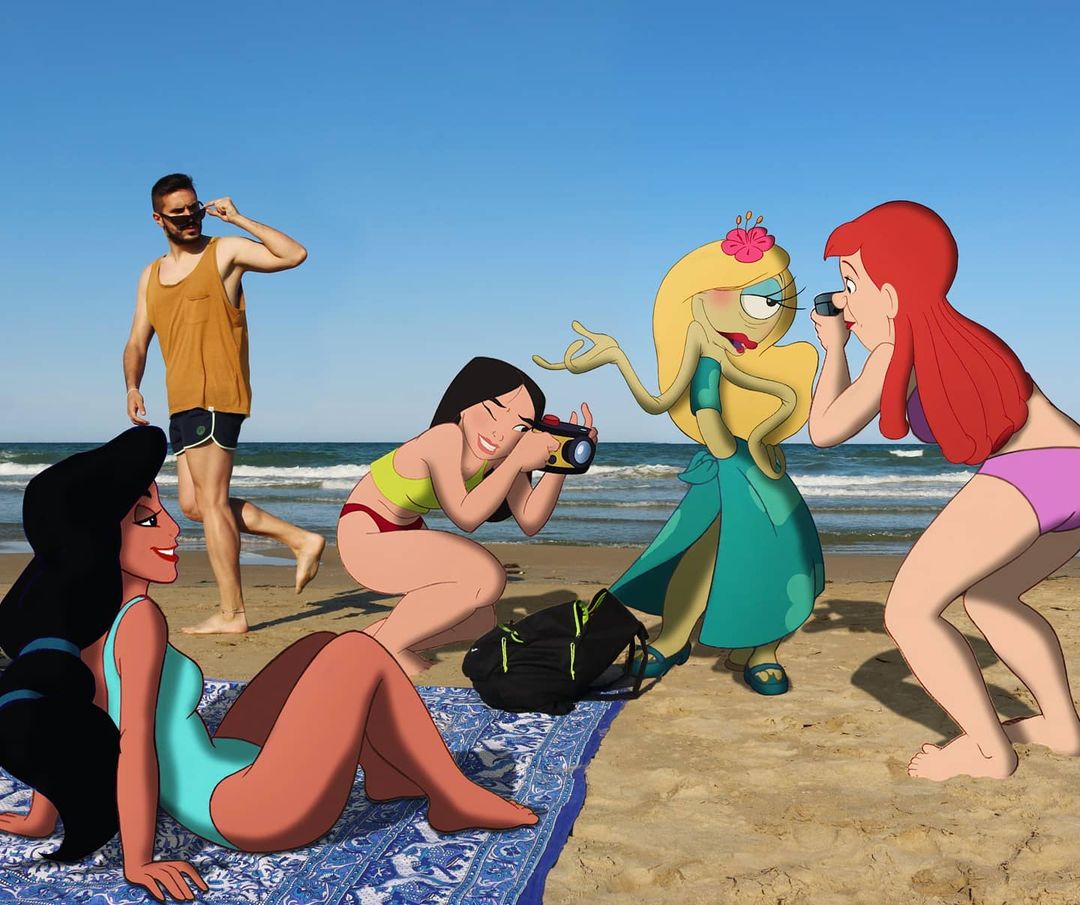 #2
#3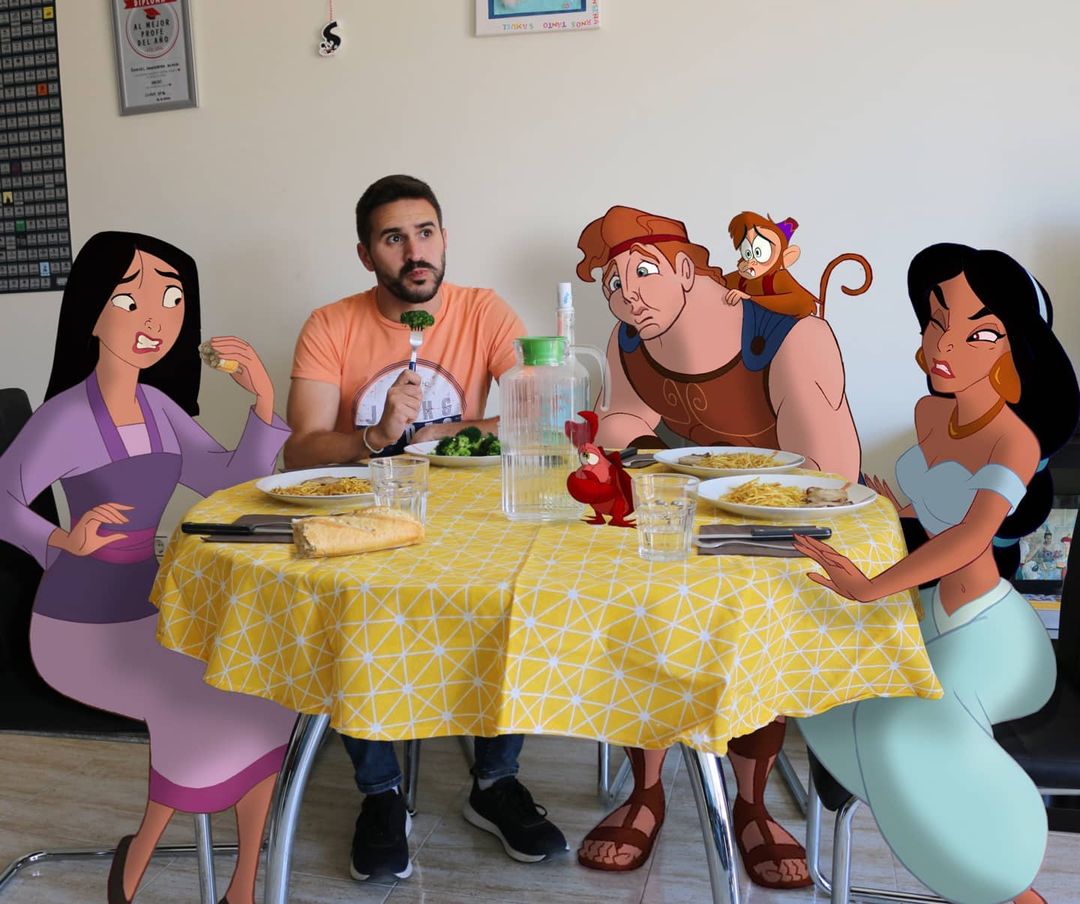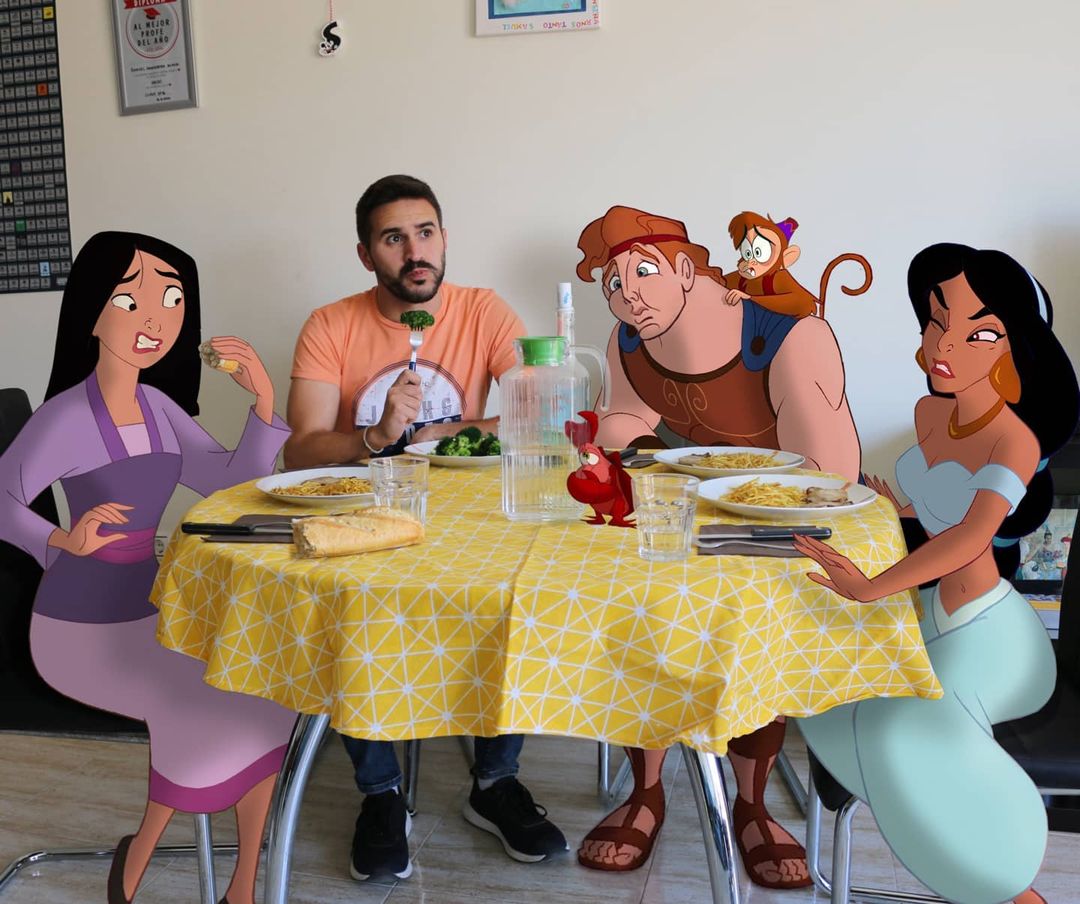 We contacted the artist one more time to ask him to guide us through the process of his artwork and it turns out that most of it were done in his own home.
The first thing you need is a good idea for a photograph. Sometimes I am doing everyday things at home and suddenly I am inspired to create a photo. Other times, the inspiration comes from watching Disney movies. When I know what photo I want to create, I just have to use Photoshop and create magic. The first thing I do is look for the frames that I need in the movies to create the characters. Then I take the photo at home with my camera, and then I present the characters created in the photo with Photoshop.
#4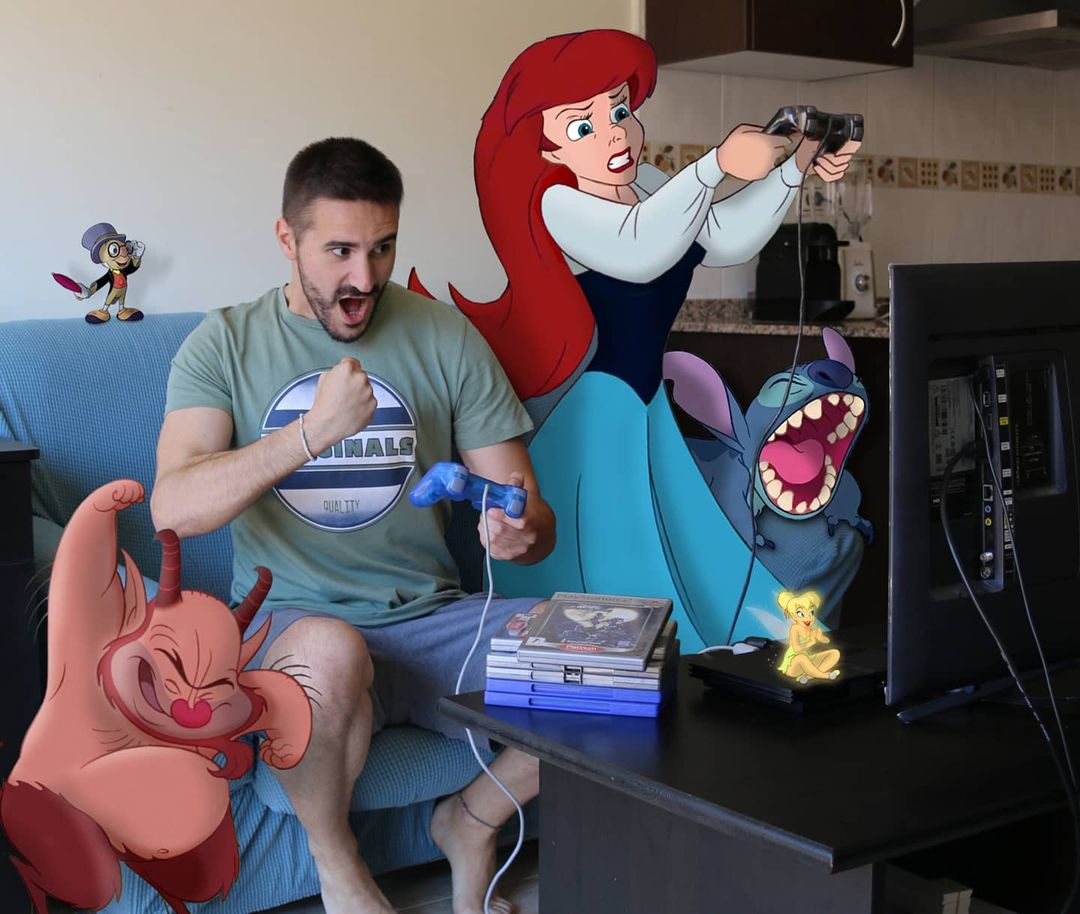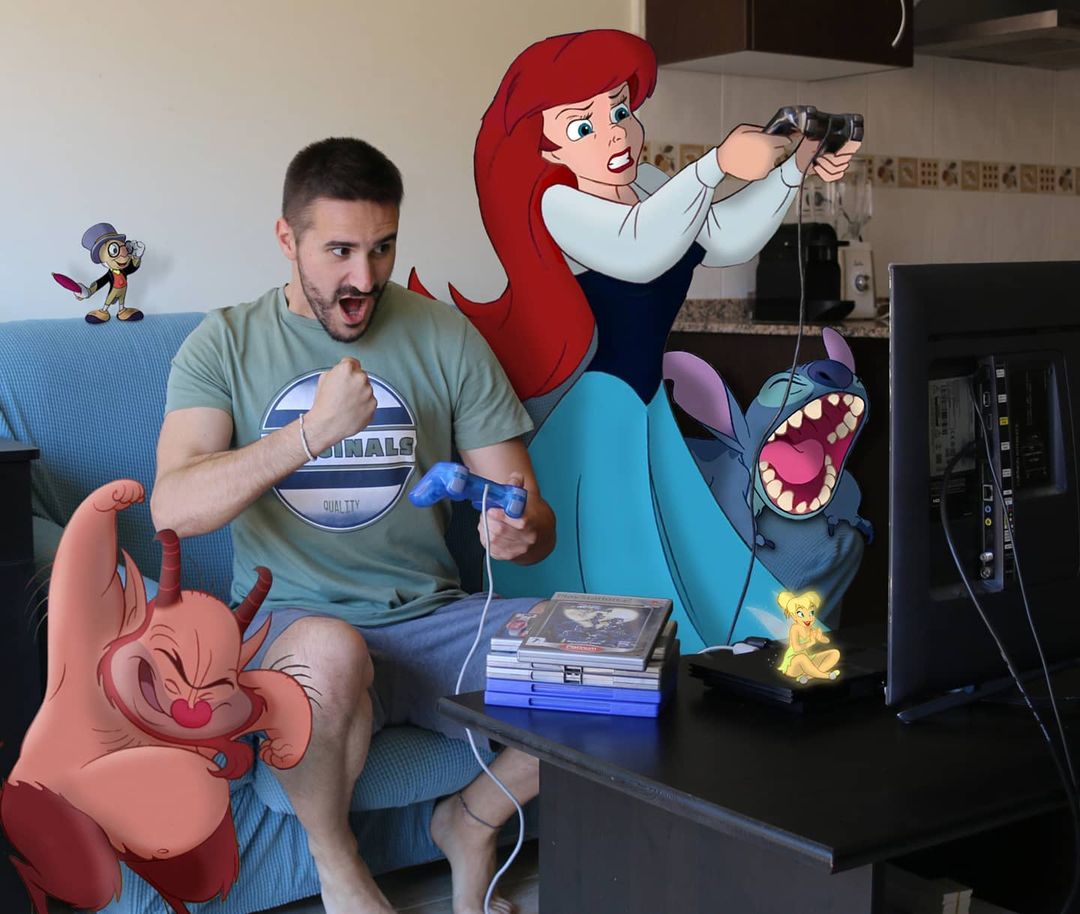 #5
#6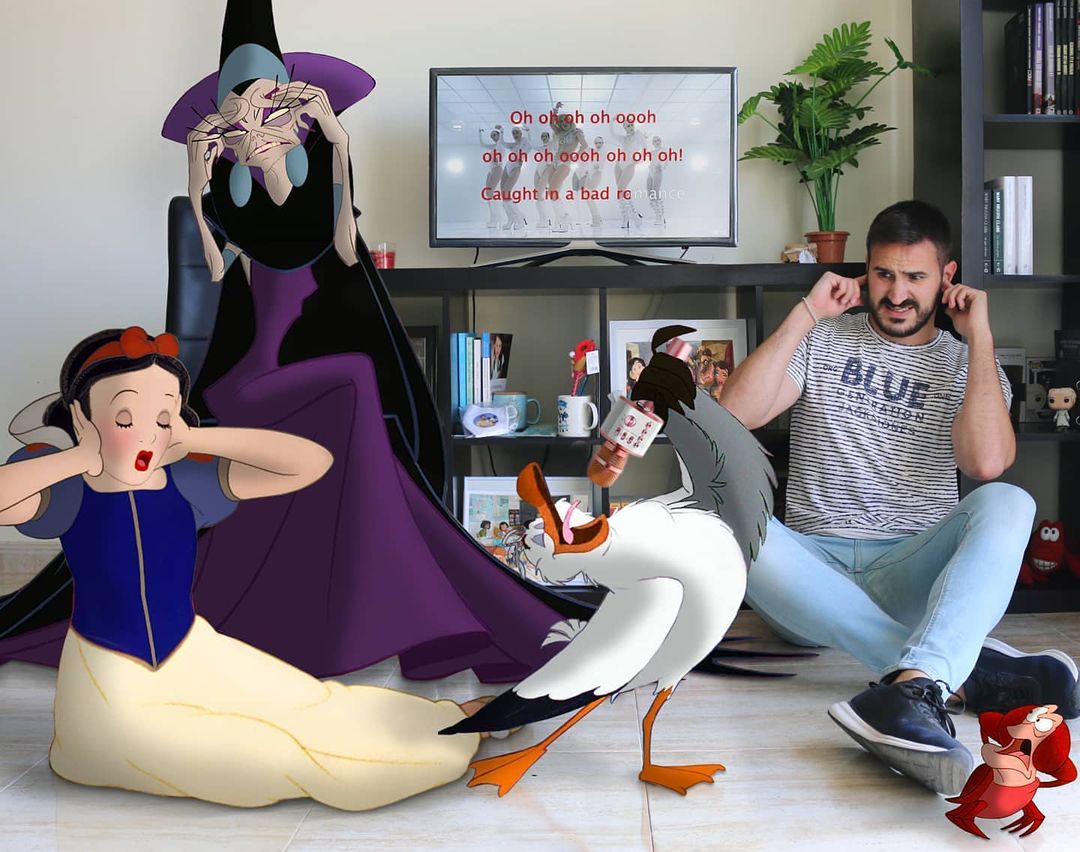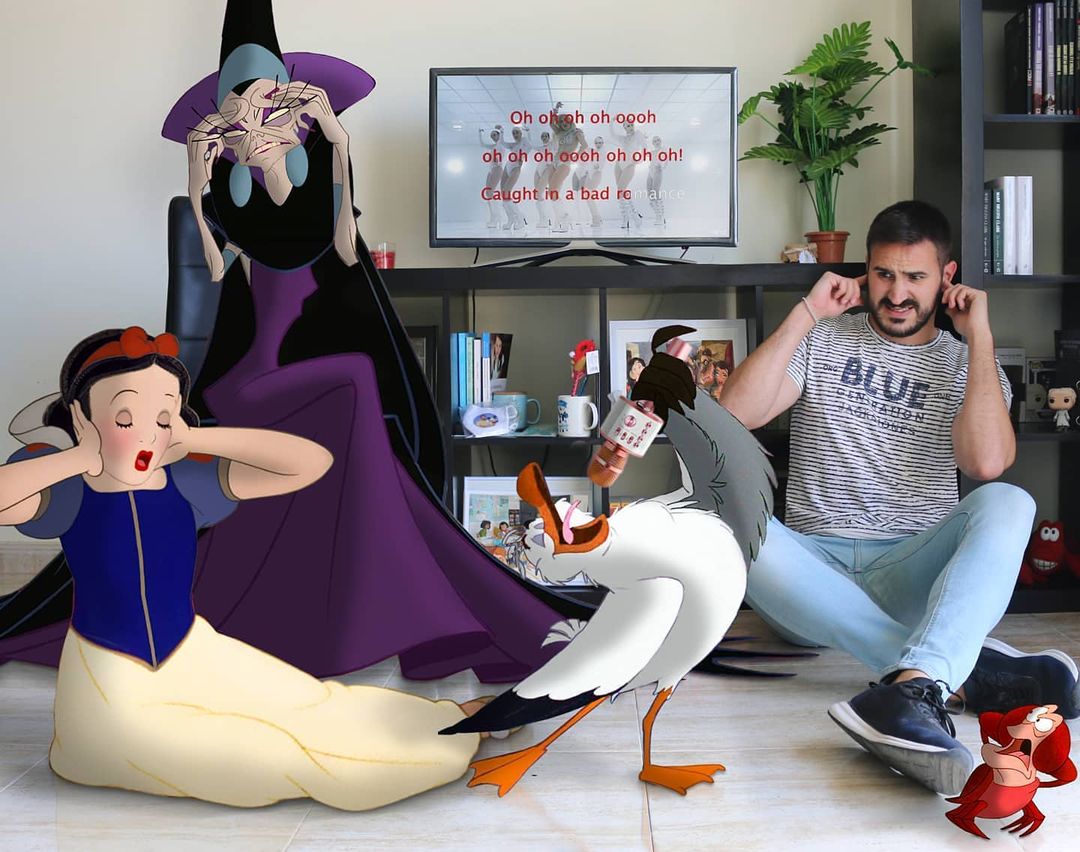 #7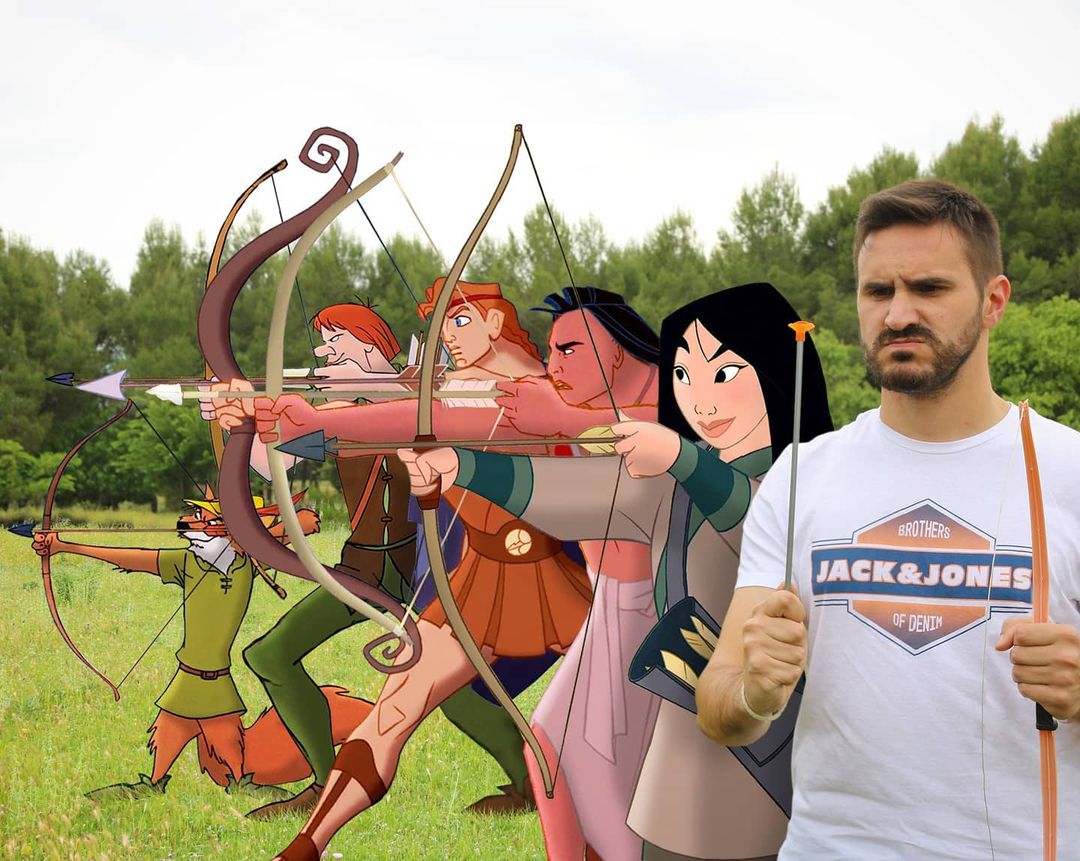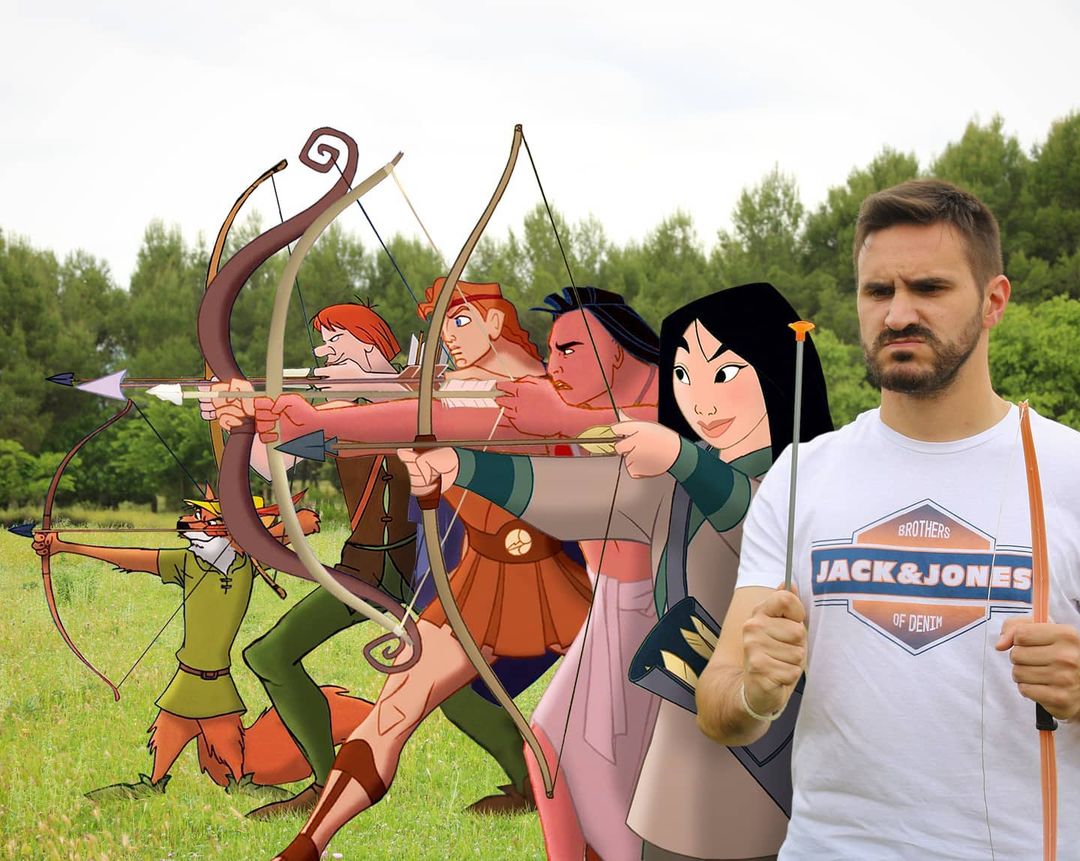 #8
#9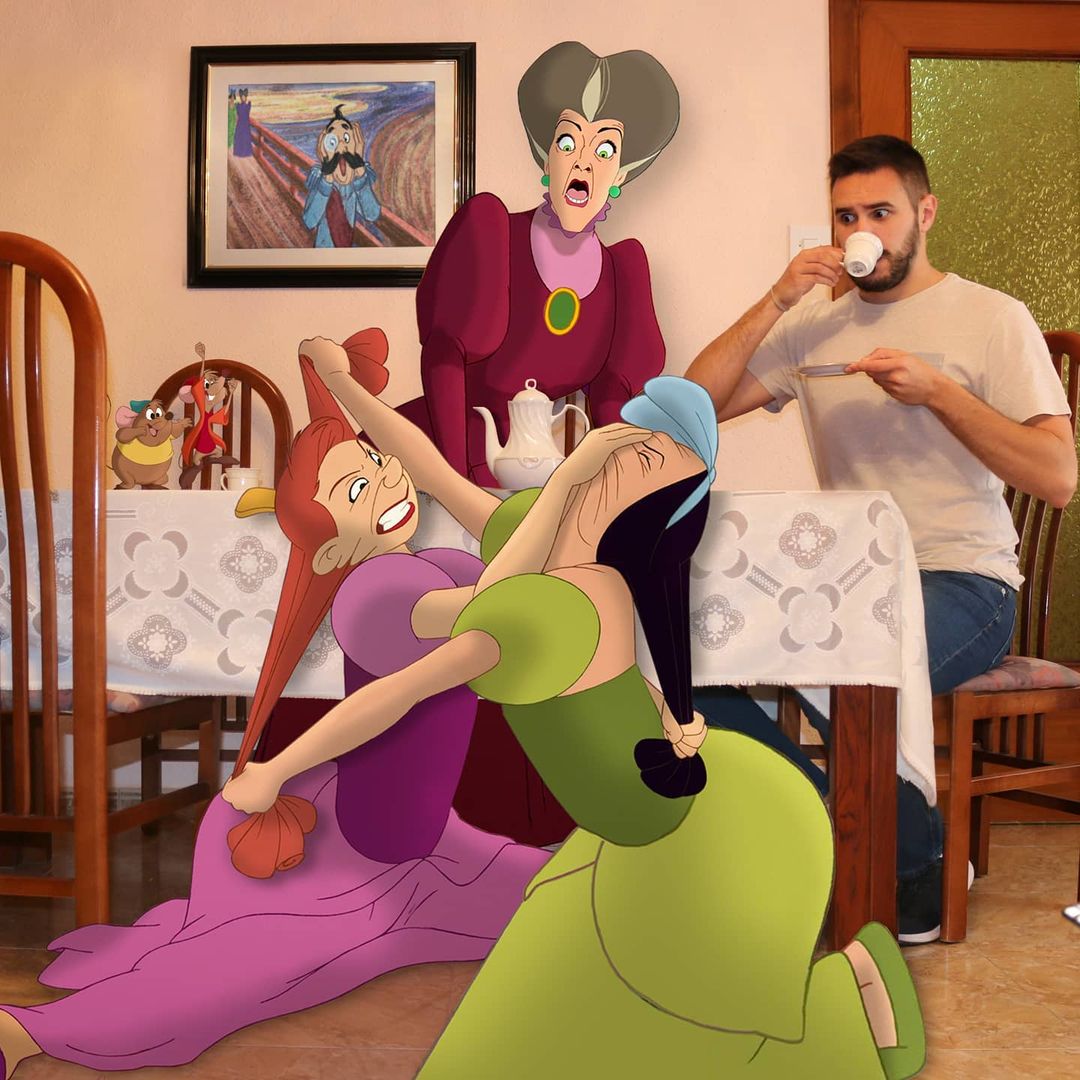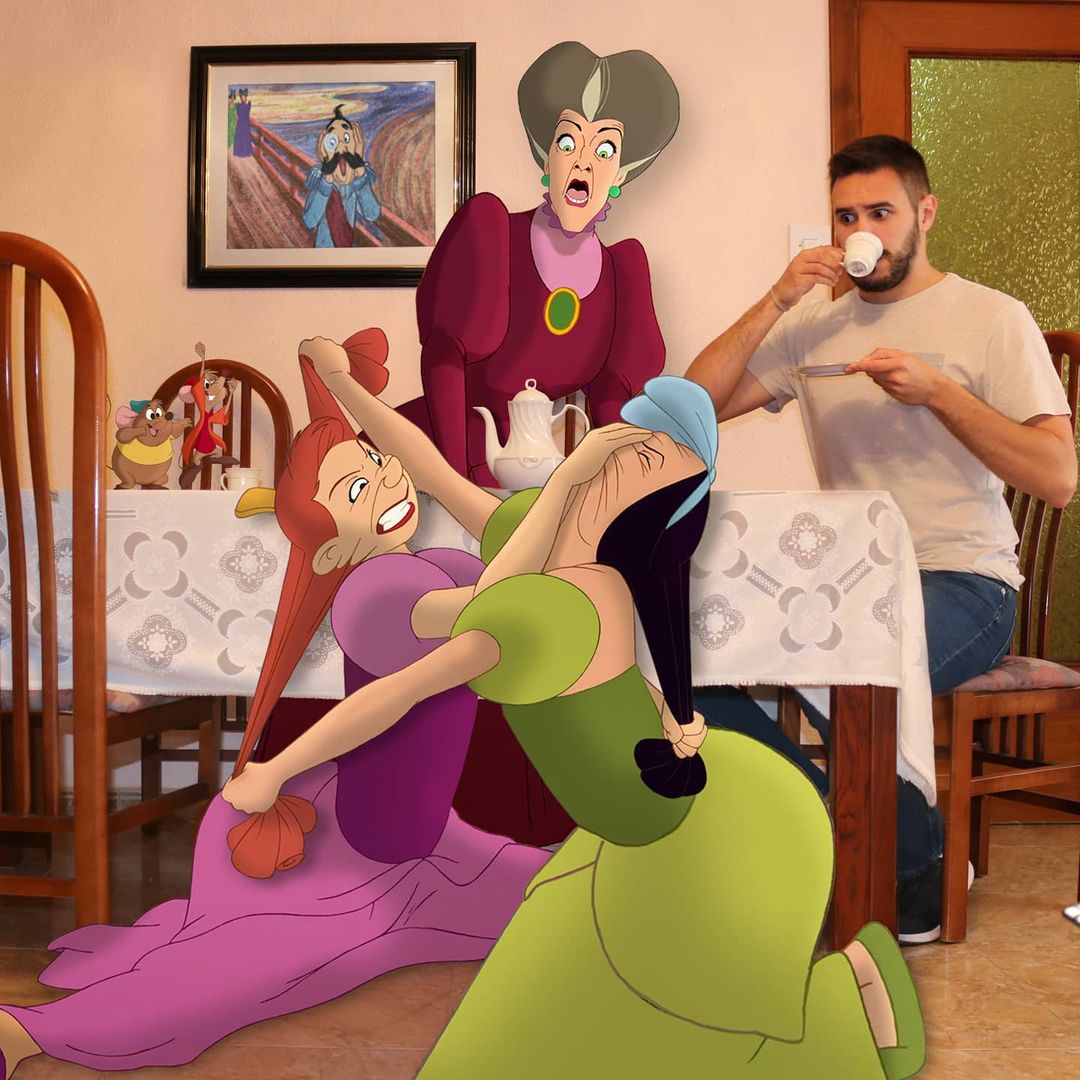 #10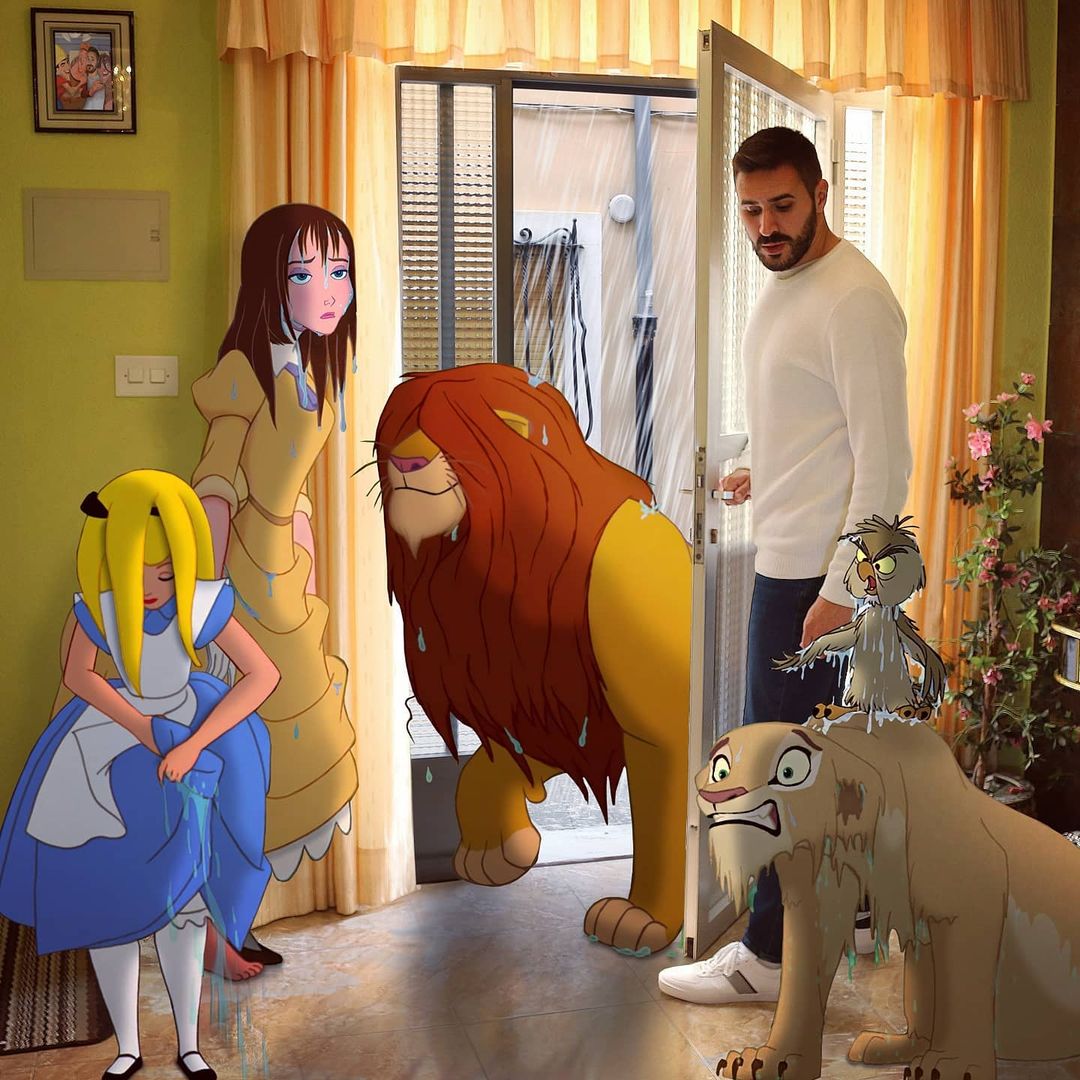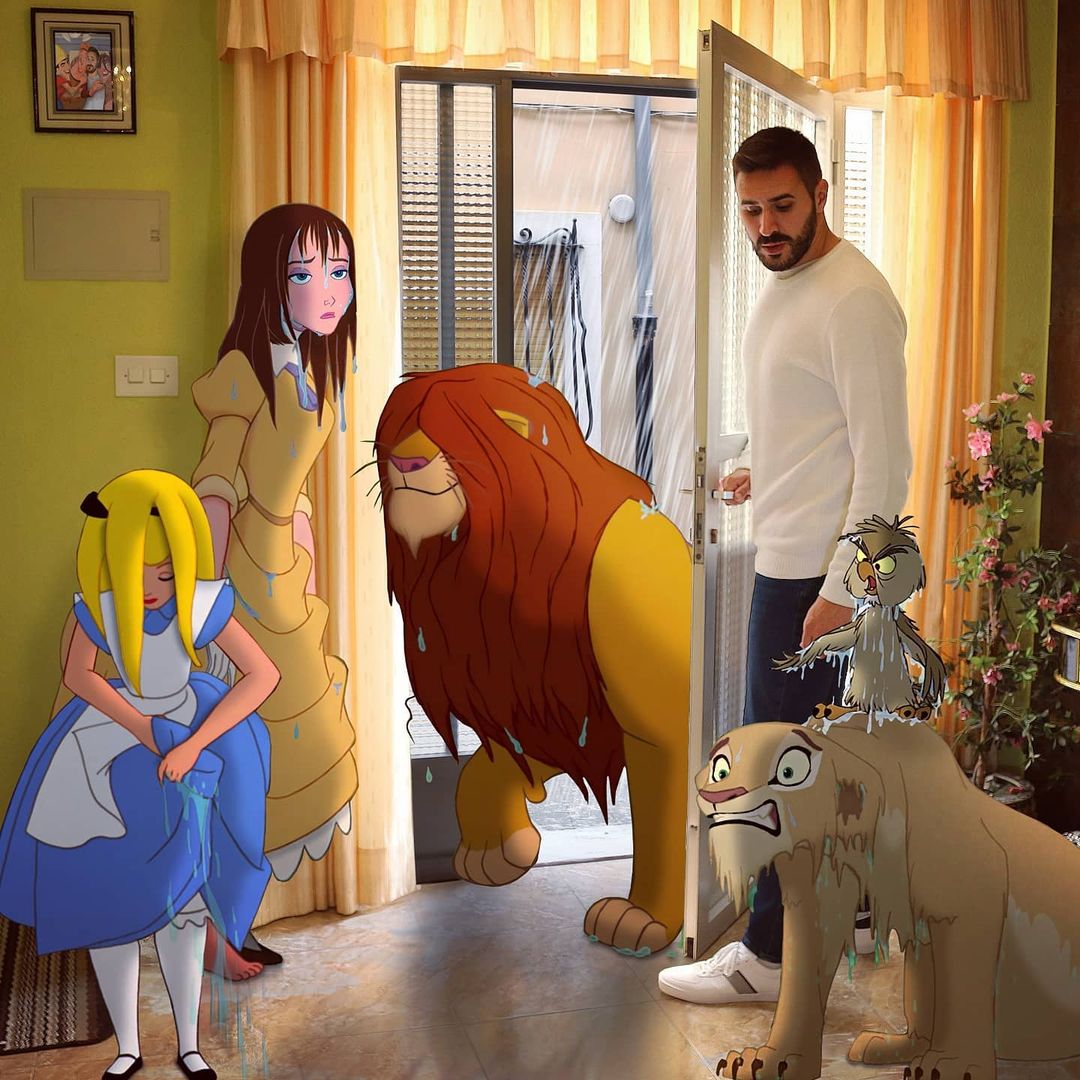 #11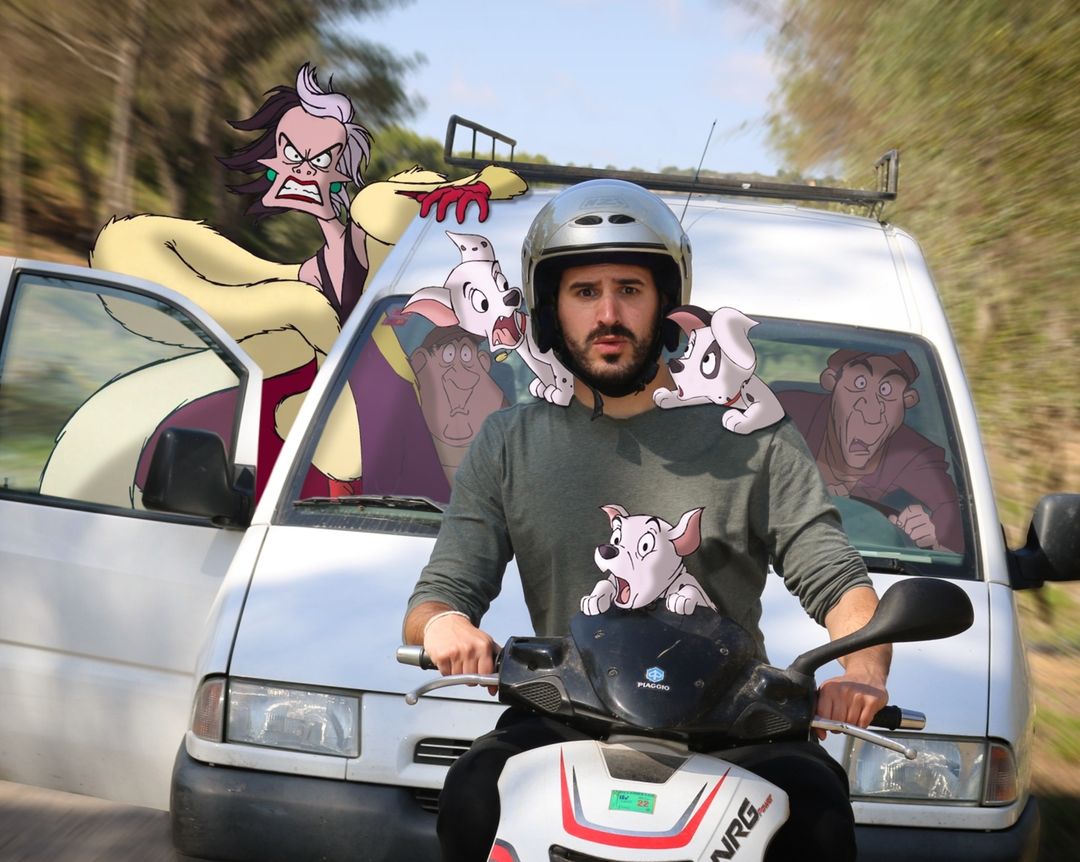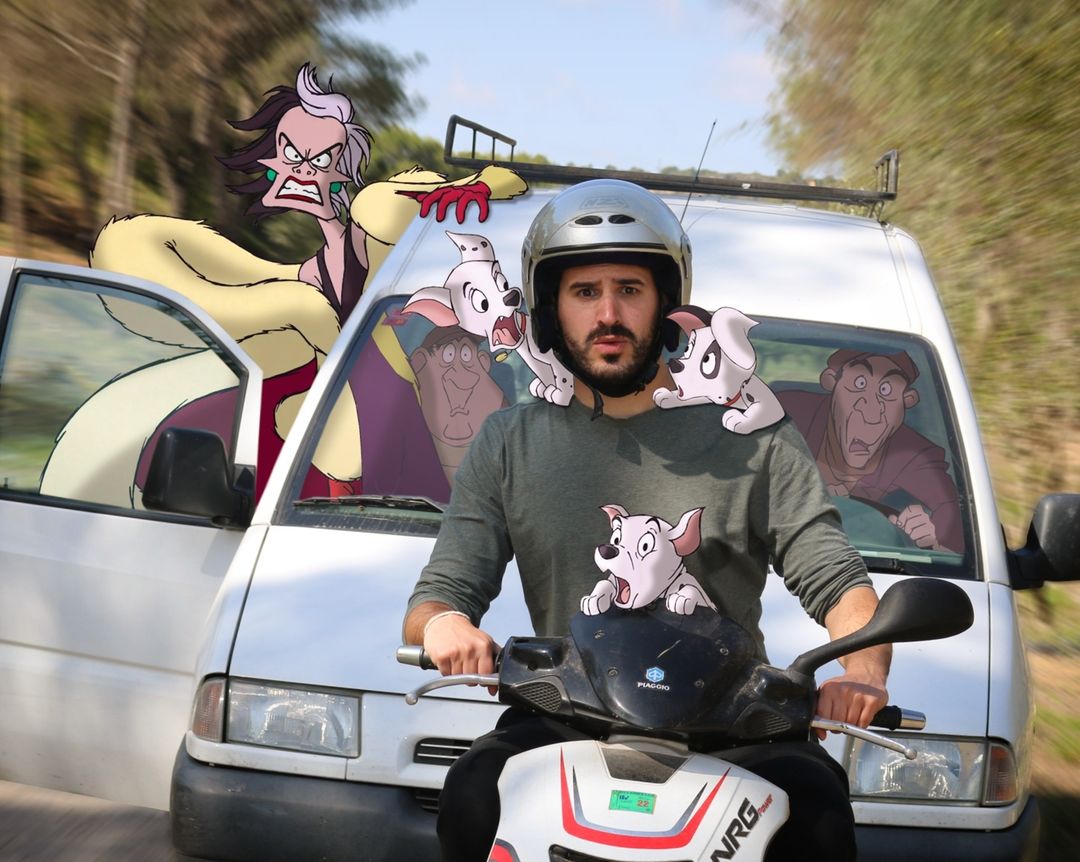 #12
#13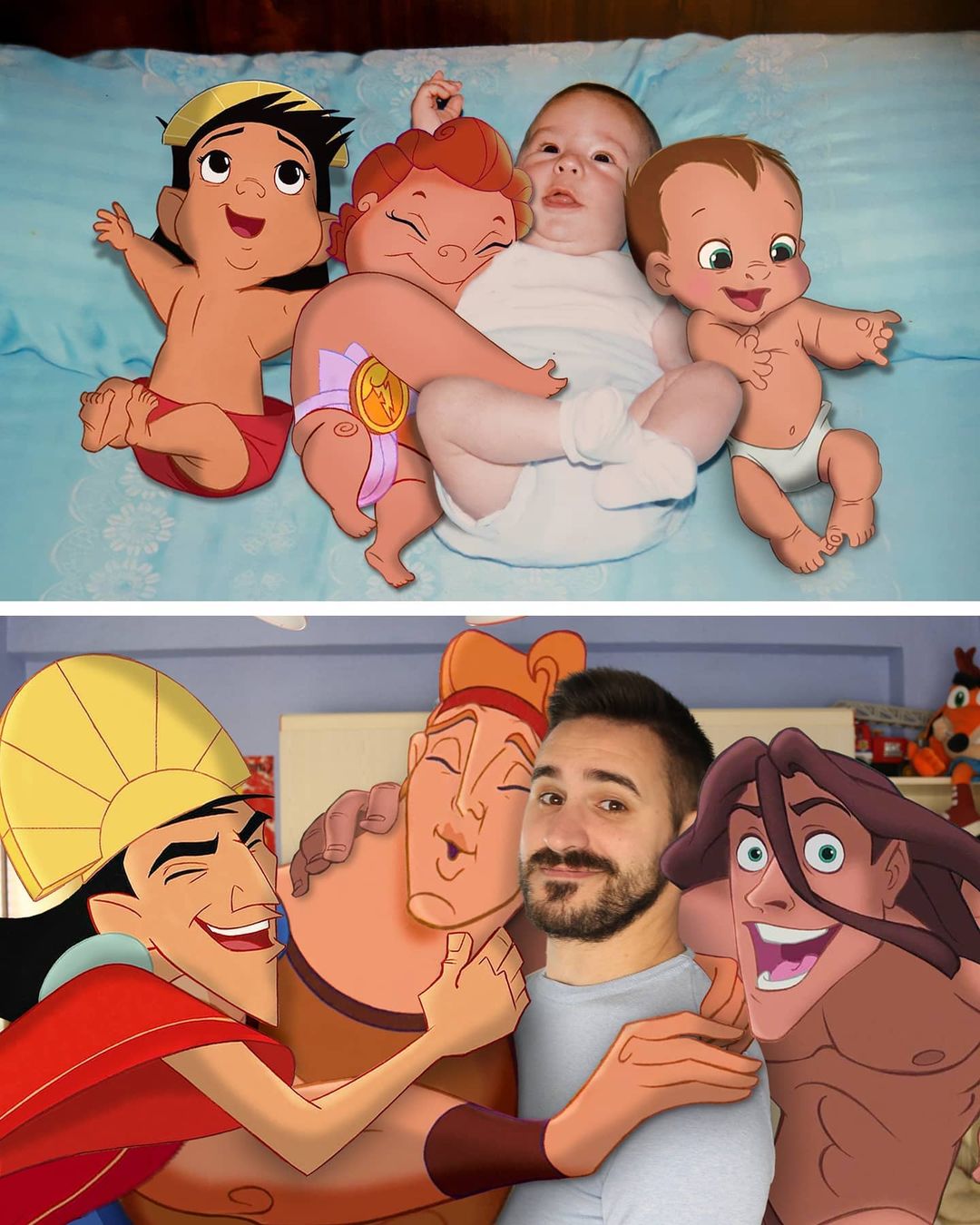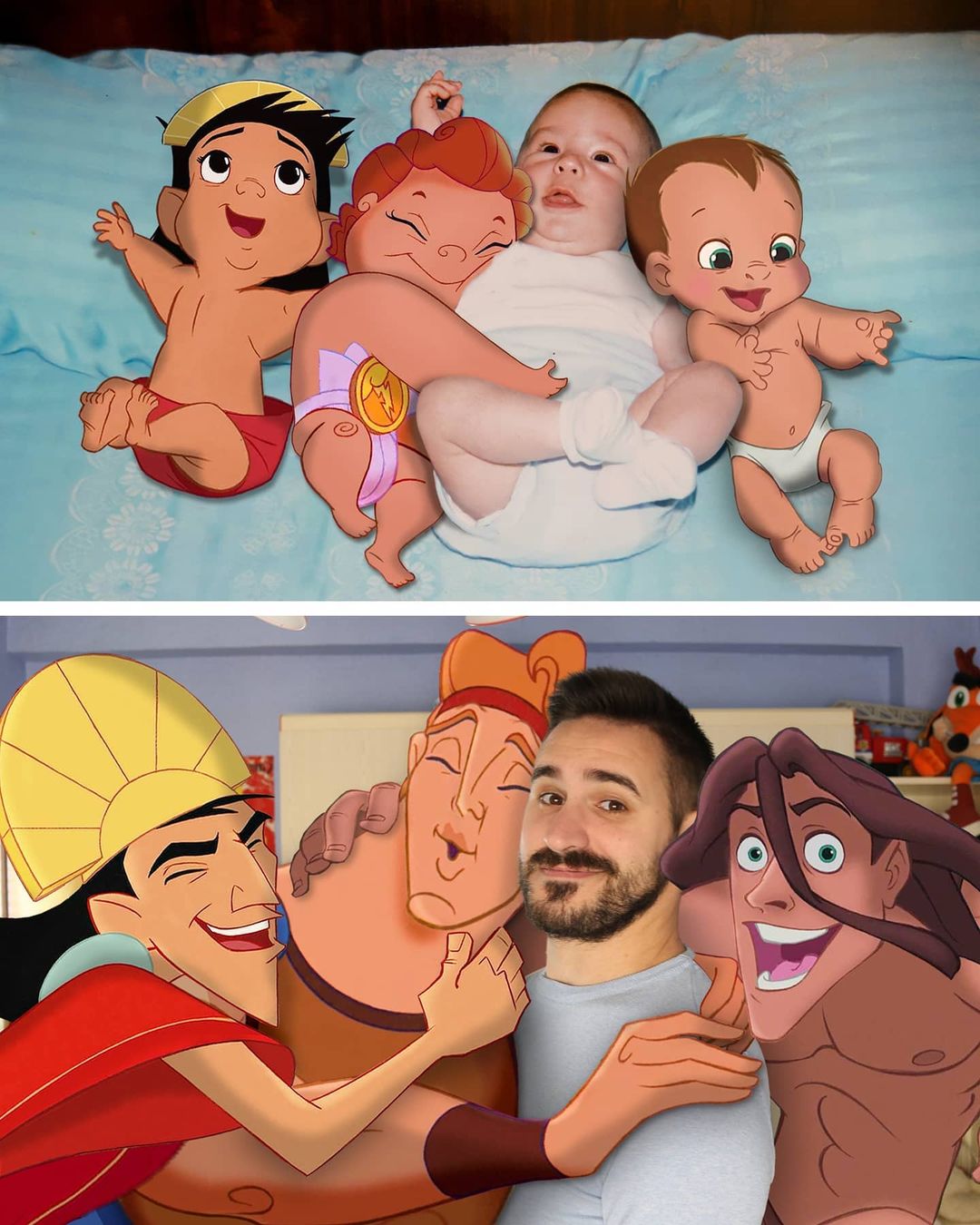 #14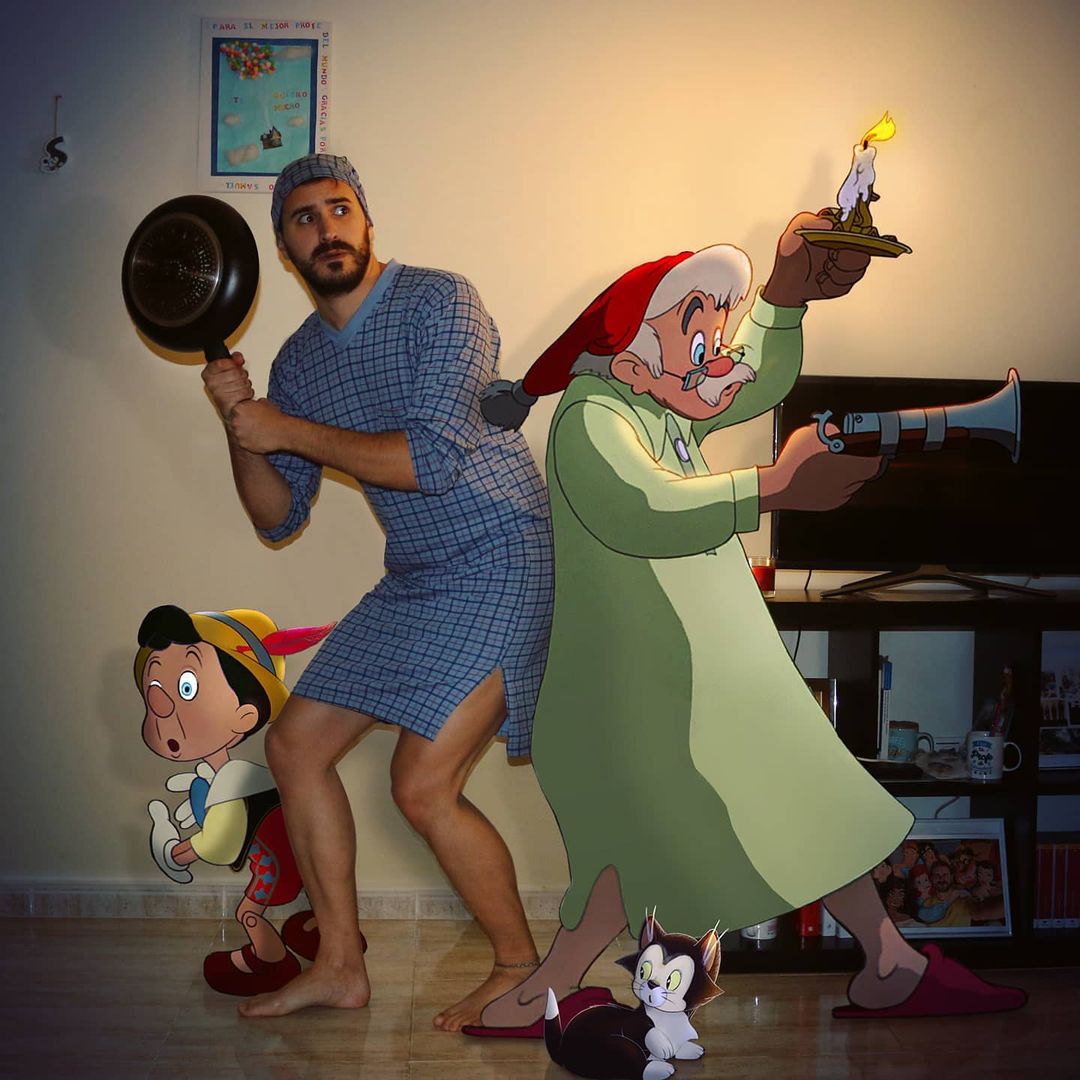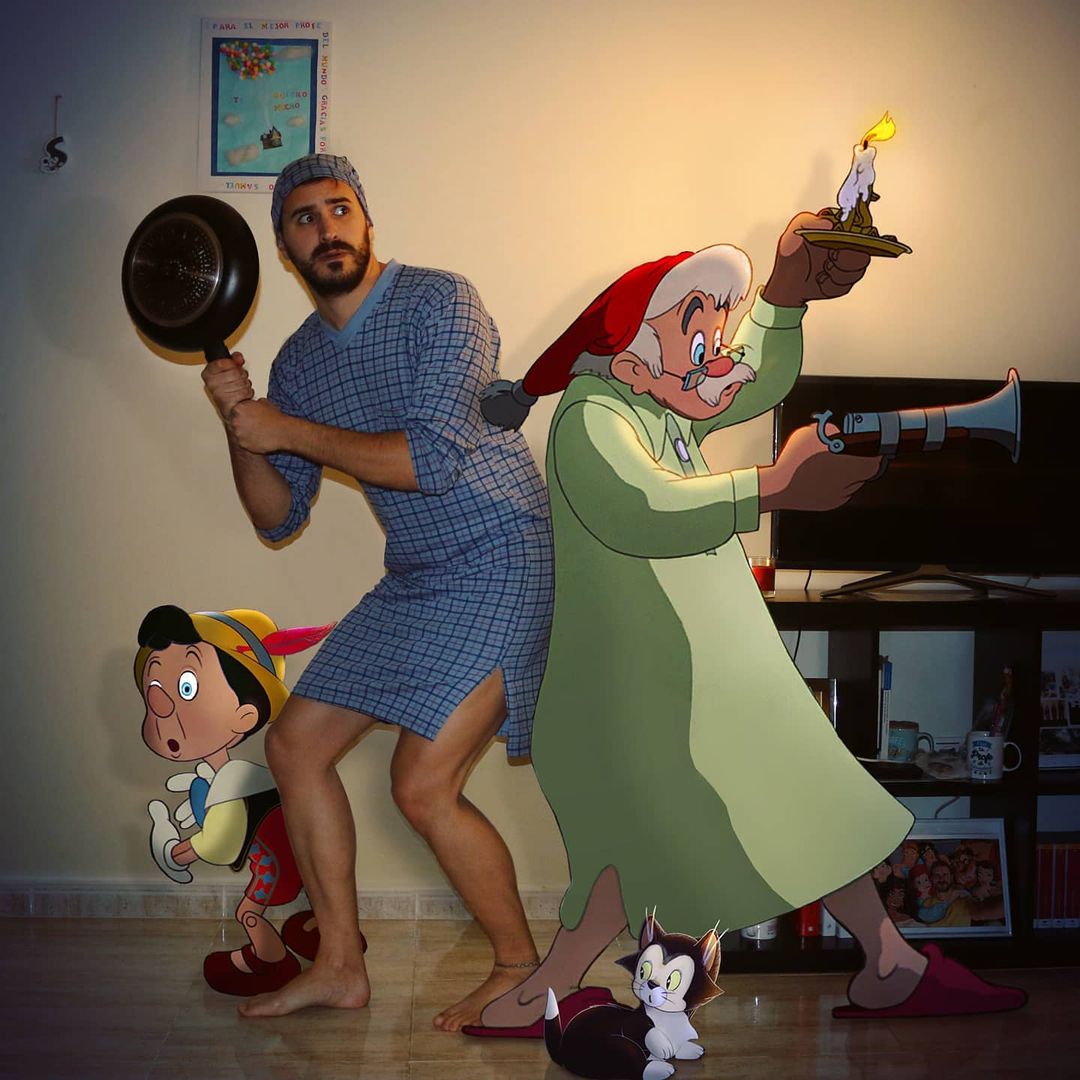 #15
#16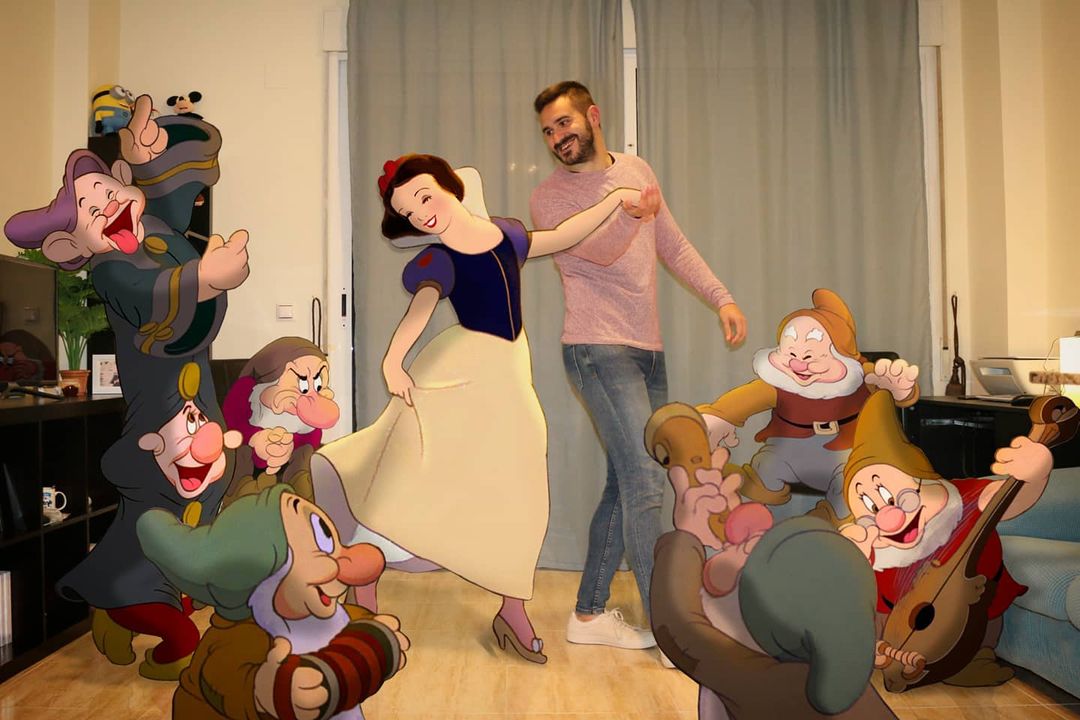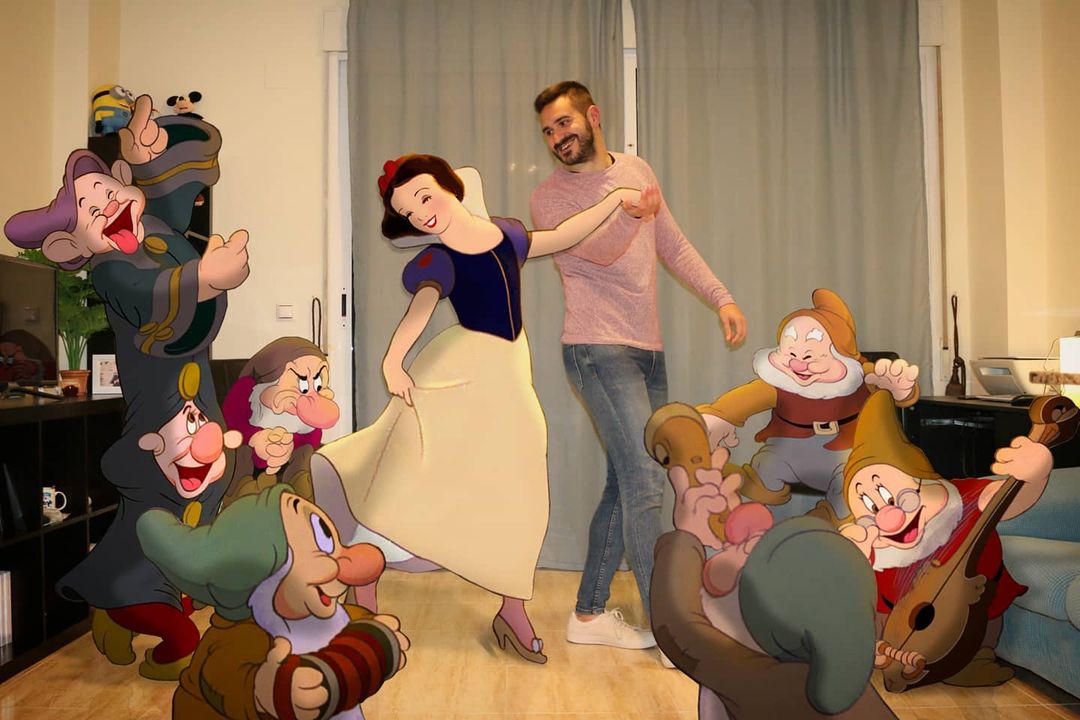 #17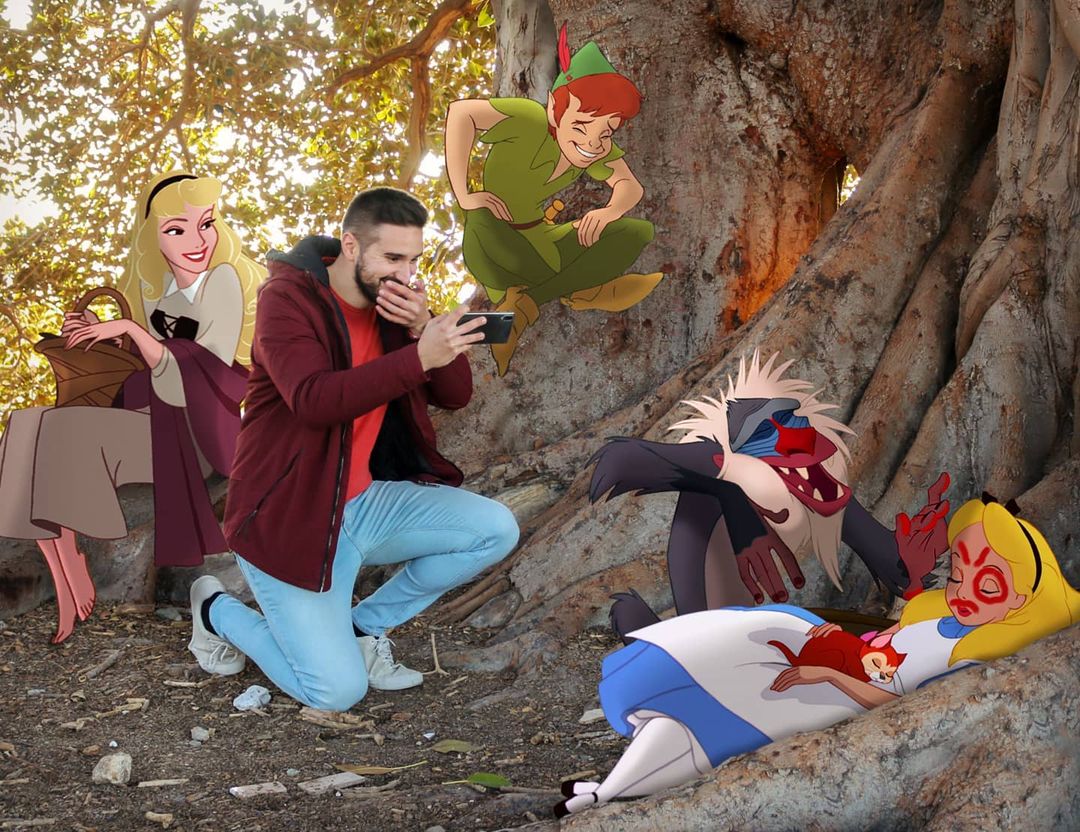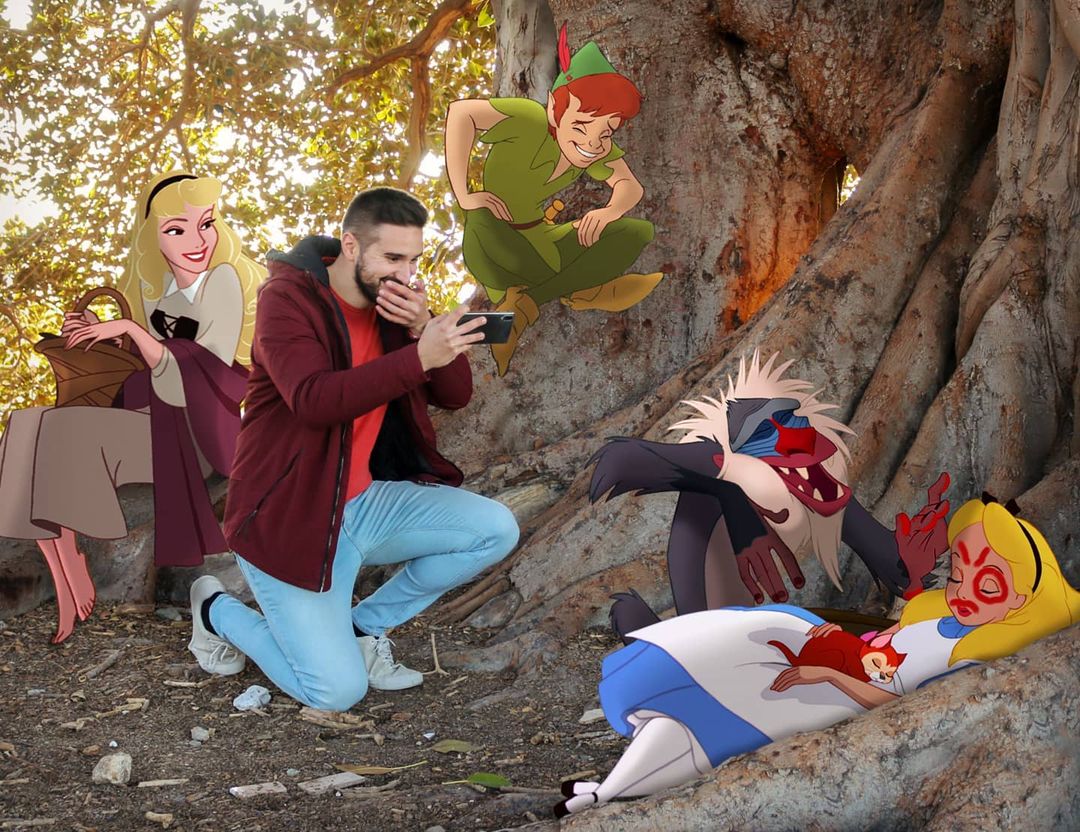 #18
#19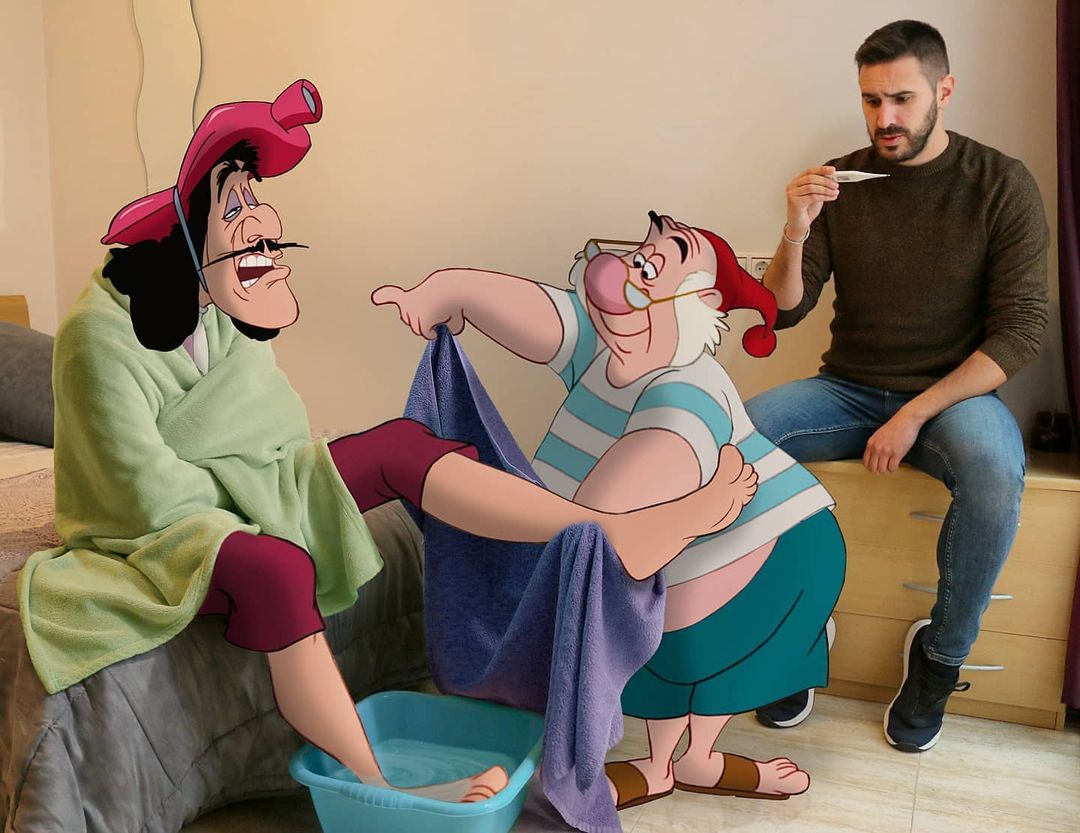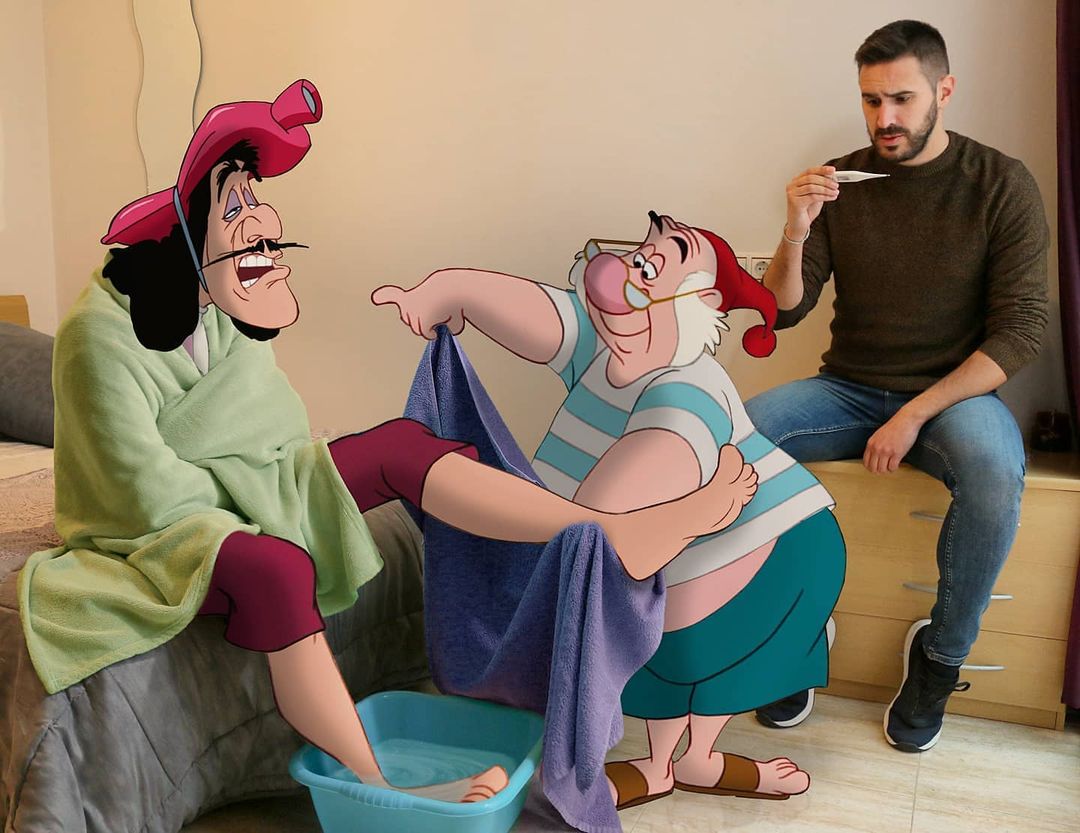 #20