Artist behind @okbluecomics, cute and wholesome comics all draw in blue, recently shared a more personal webcomic featuring his pooch, Korbin.
About a year ago my dog, Korbin, was running to the home from the back yard, when he got to the deck he made a strange yelp and started limping. go to the vet, we were given some medication and sent on our way. We brought it again but the resolution was trying to keep him from playing with his sibling and lowering activity…didn't help the limp.
The vet said If we had gotten to it sooner, we could have prevented the arthritis…?
the surgery went great and when he got home we decided to give him a stuff avocado toy he loves to play with and his jammiest to snuggle in. He's doing well now and he finally gets his cone off on Thursday! Still a bit to go towards healing, but he's doing great and responding well to the at-home therapy!
The jammies helped keeping my other 3 dogs from licking his leg, he doesn't wear them all the time, but he will try to get his head into them if they are out. Picture was right after anesthesia, so he looks kind of loopy
Check out the wholesome comic of the story below! And follow @okbluecomics on Instagram for more wholesome and related content!
More info: Instagram | twitter.com
#1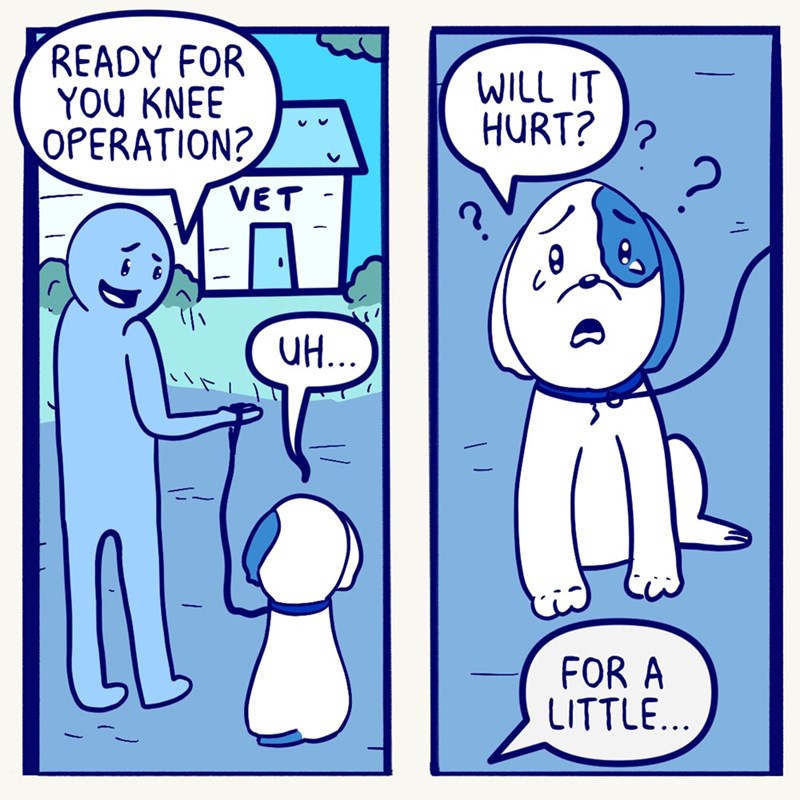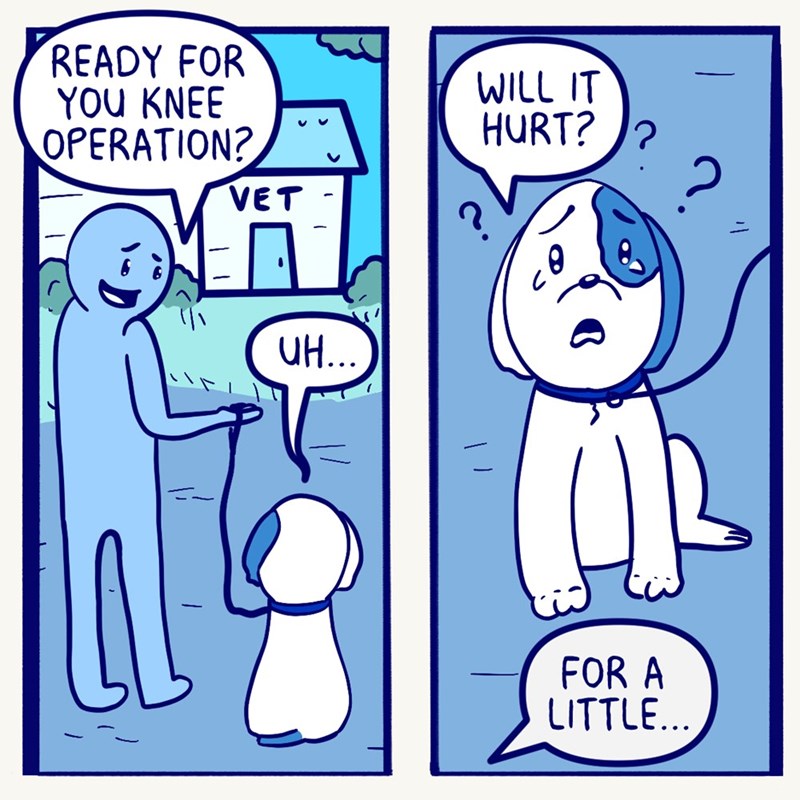 #2
#3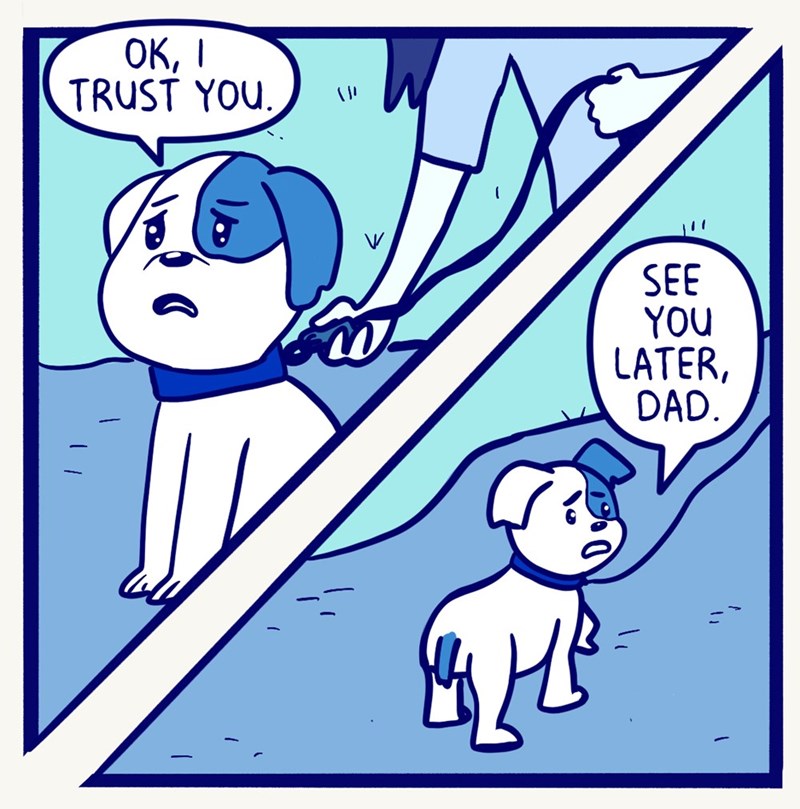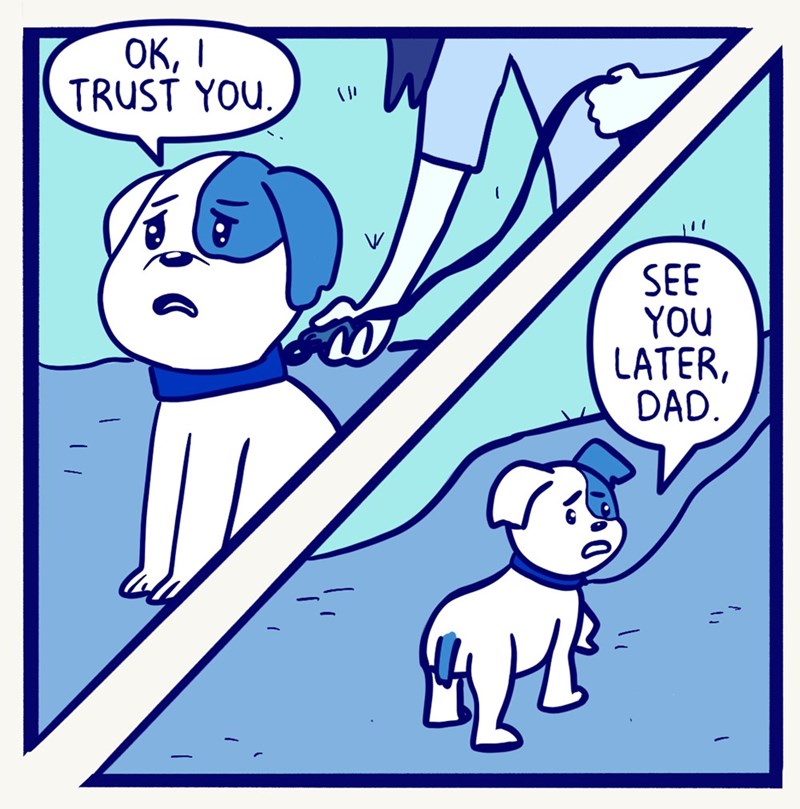 #4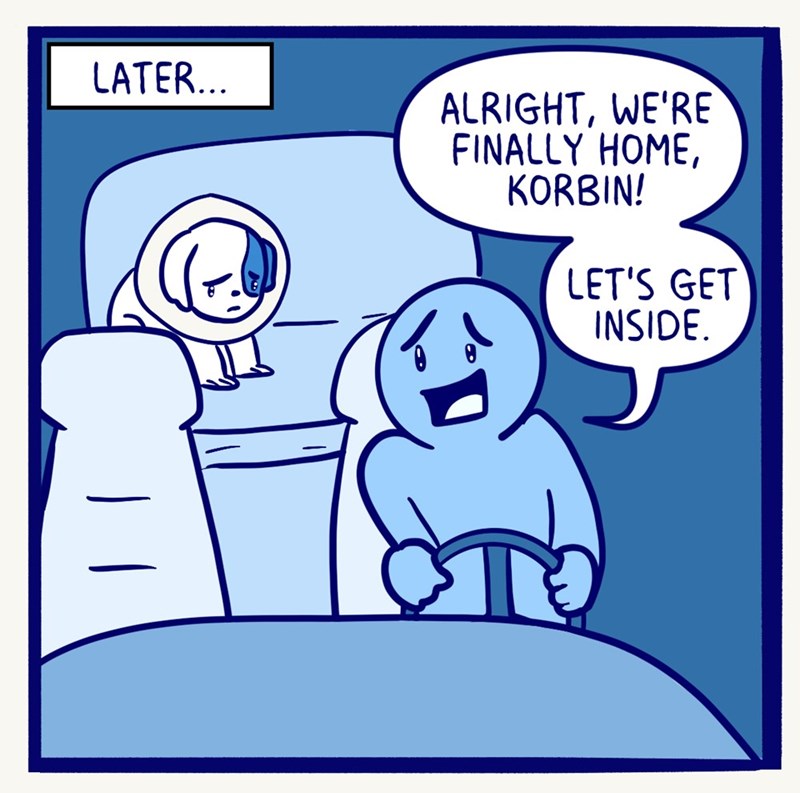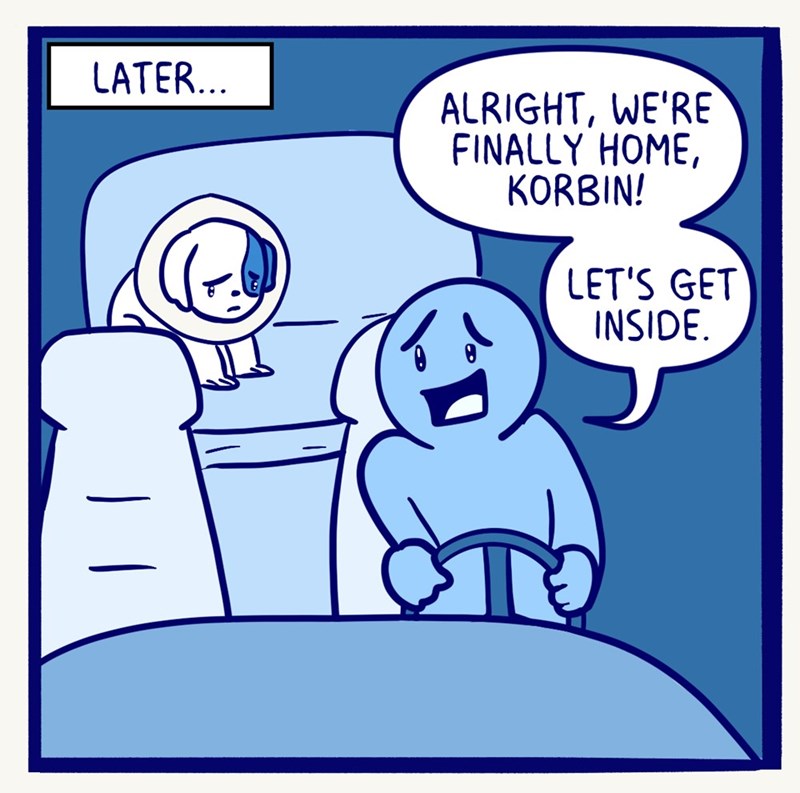 #5
#6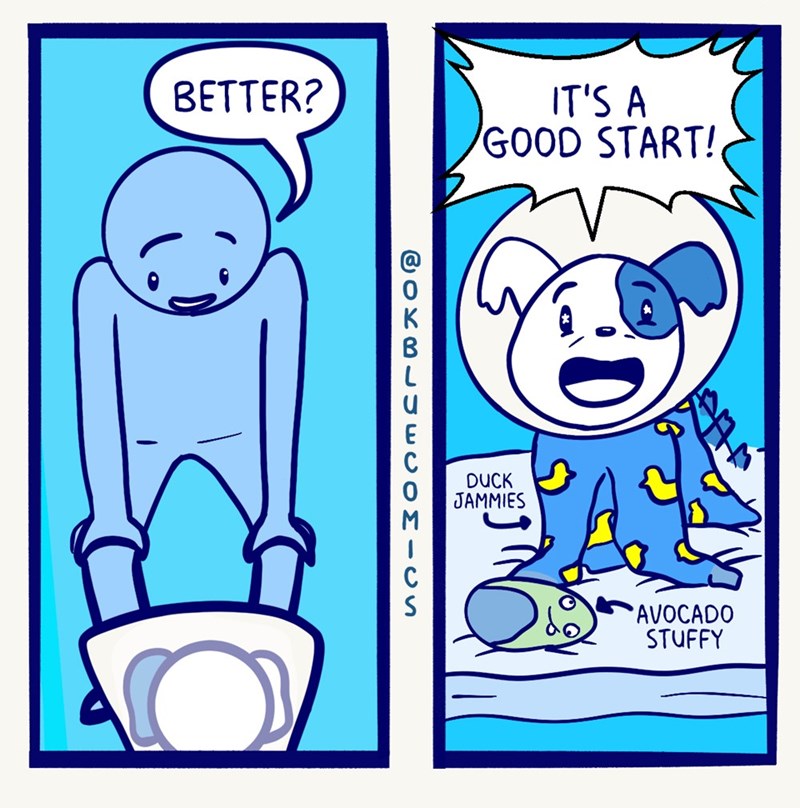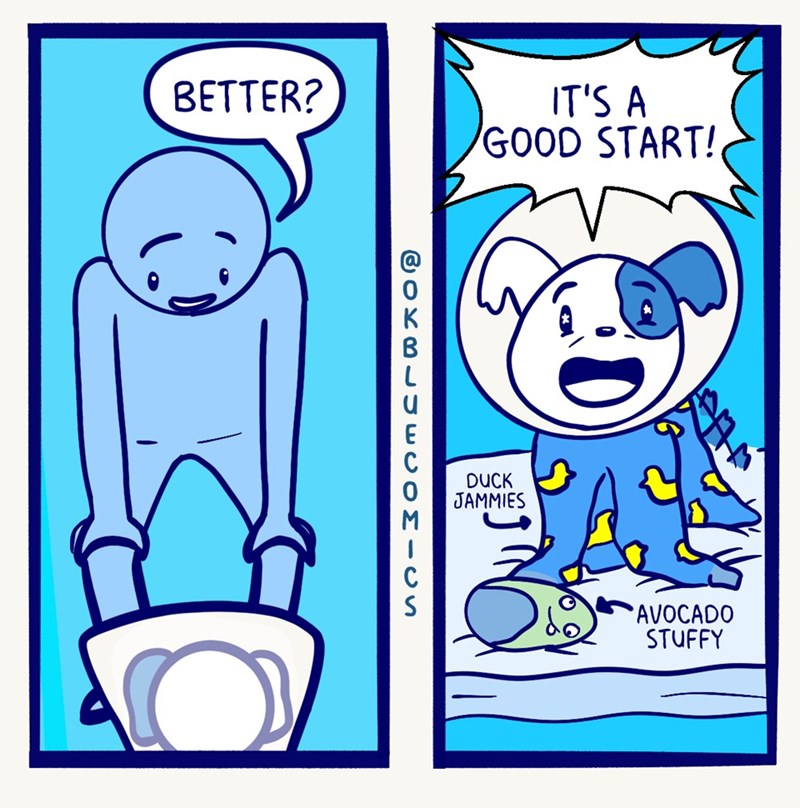 #7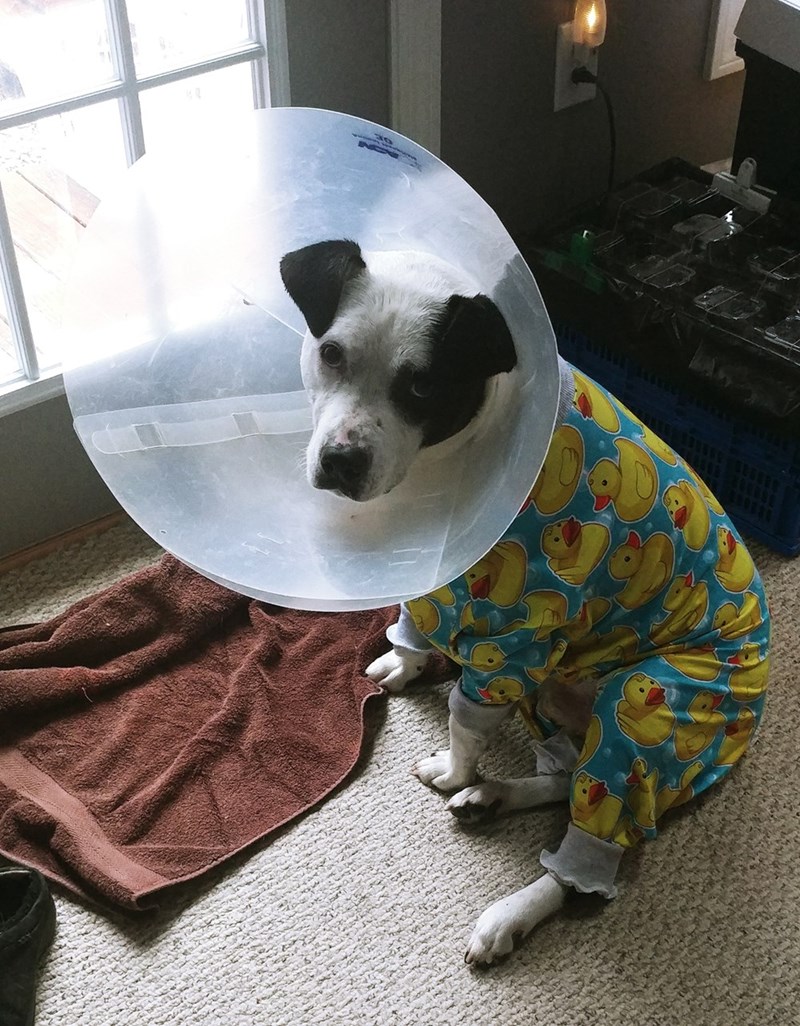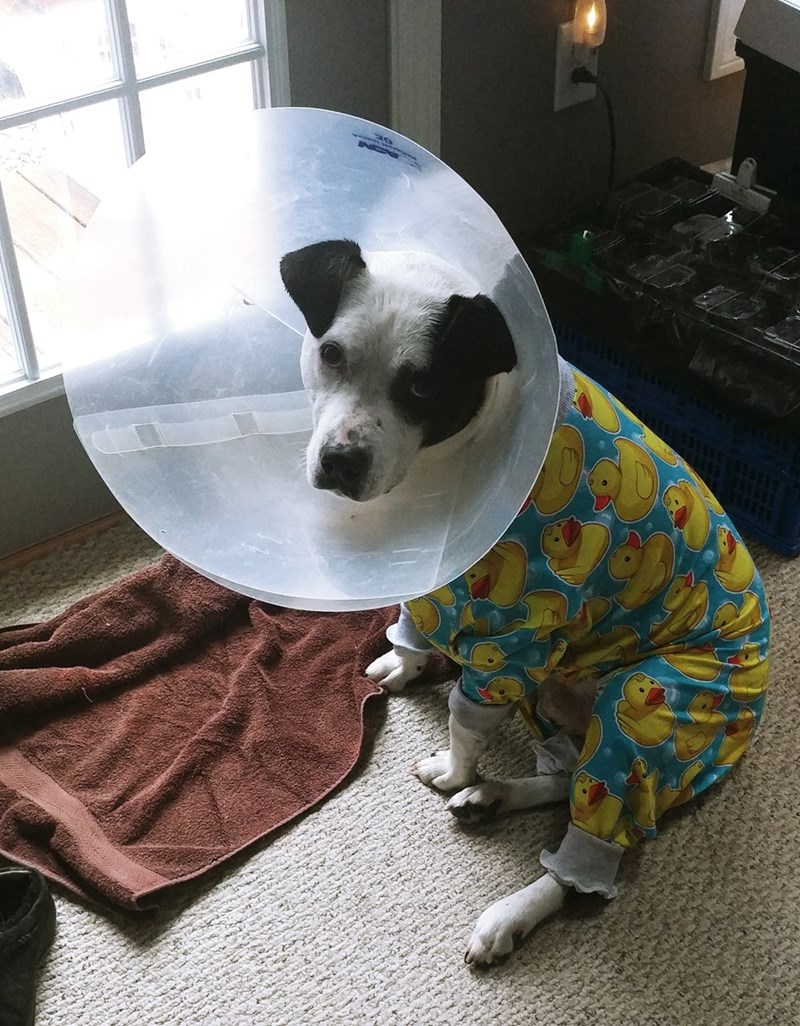 The jammies were so the other pooches wouldn't lick his surgery point…the cone was so he wouldn't. He's much happier now that he's on a good road to recovery!