Name Nameson is an artist who is well-known for her hilarious illustrations that are guaranteed to make you laugh out loud. She is the owner of the webcomic series Off Key Comics, which features a cast of quirky and relatable characters in a variety of humorous situations. Her comics are witty, irreverent, and downright ridiculous in the best possible way. She not only makes comics and shares them with her 45,800 followers, but also posts her digitalized drawings on her personal Instagram account.
In her comics, she gives us an intimate look into her daily life with her cute dog and her sister's cat. The cuteness of these animals is what most readers can see in her comics. Offkey Comics is more like a slice-of-life comic series that the artist wants to share with comic lovers. One of the things that makes Brittany's work stand out is her distinctive style. Her illustrations are simple and bold, with a cartoonish quality that perfectly captures the absurdity of her characters' antics. Her main aim to bring smile on his fan's faces.
Each character has unique idiosyncrasies and personality qualities that readers can identify with and find endearing. She draws anything with a sense of pleasure and delight, whether it's a hamster dressed as a superhero or a sloth on a skateboard. Numerous comics created by the artist compare and contrast cats and dogs. This is what makes people who love animals feel like they have even more in common. Aside from that, the comic's signature, lovely vibe has been added by the brilliantly loosely drawn art style. Therefore, not looking at these 20 off-key comics would be a missed opportunity.
Credit: Off Key Comics
For more info: Instagram
#1. Hallmark!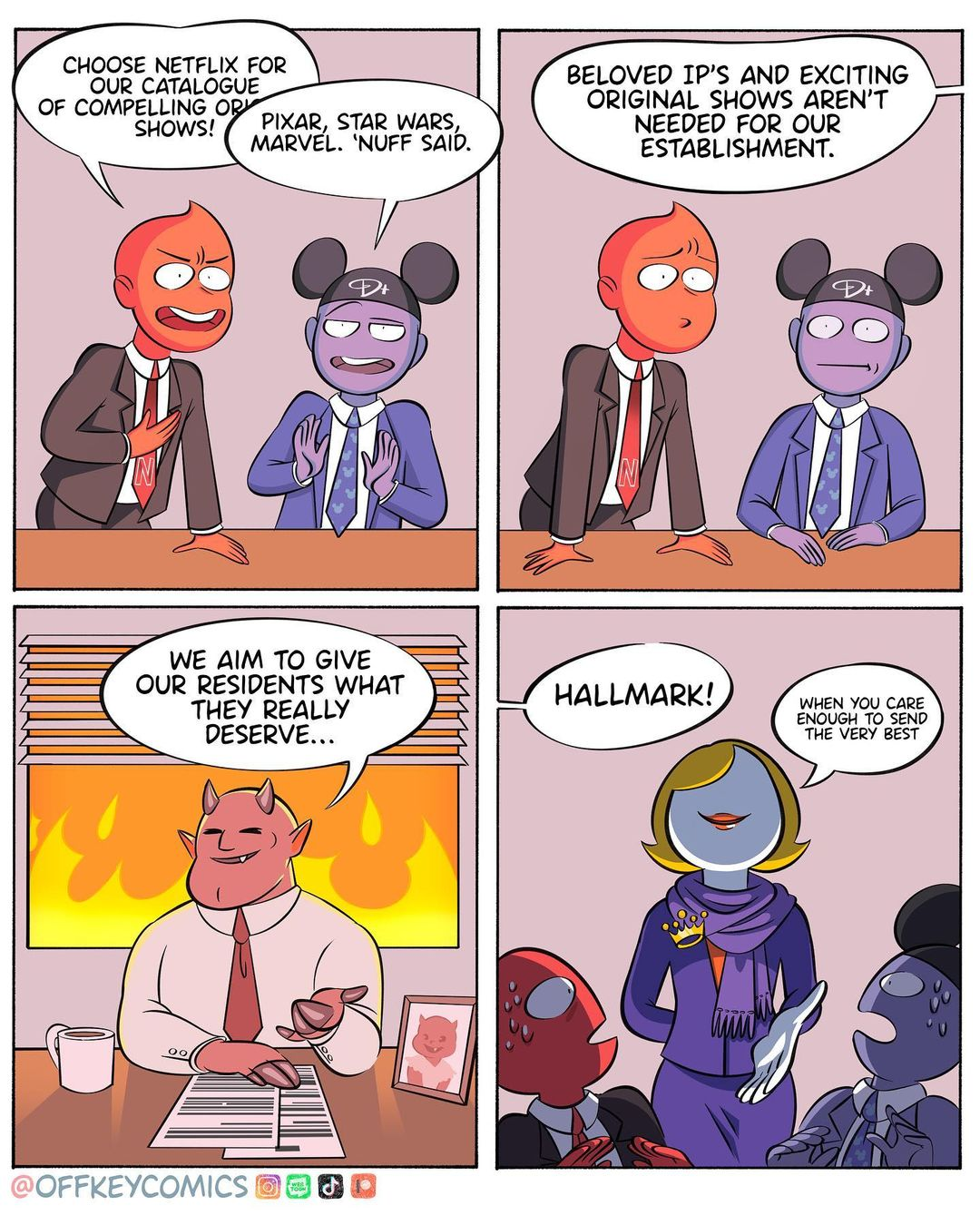 #2. Laundry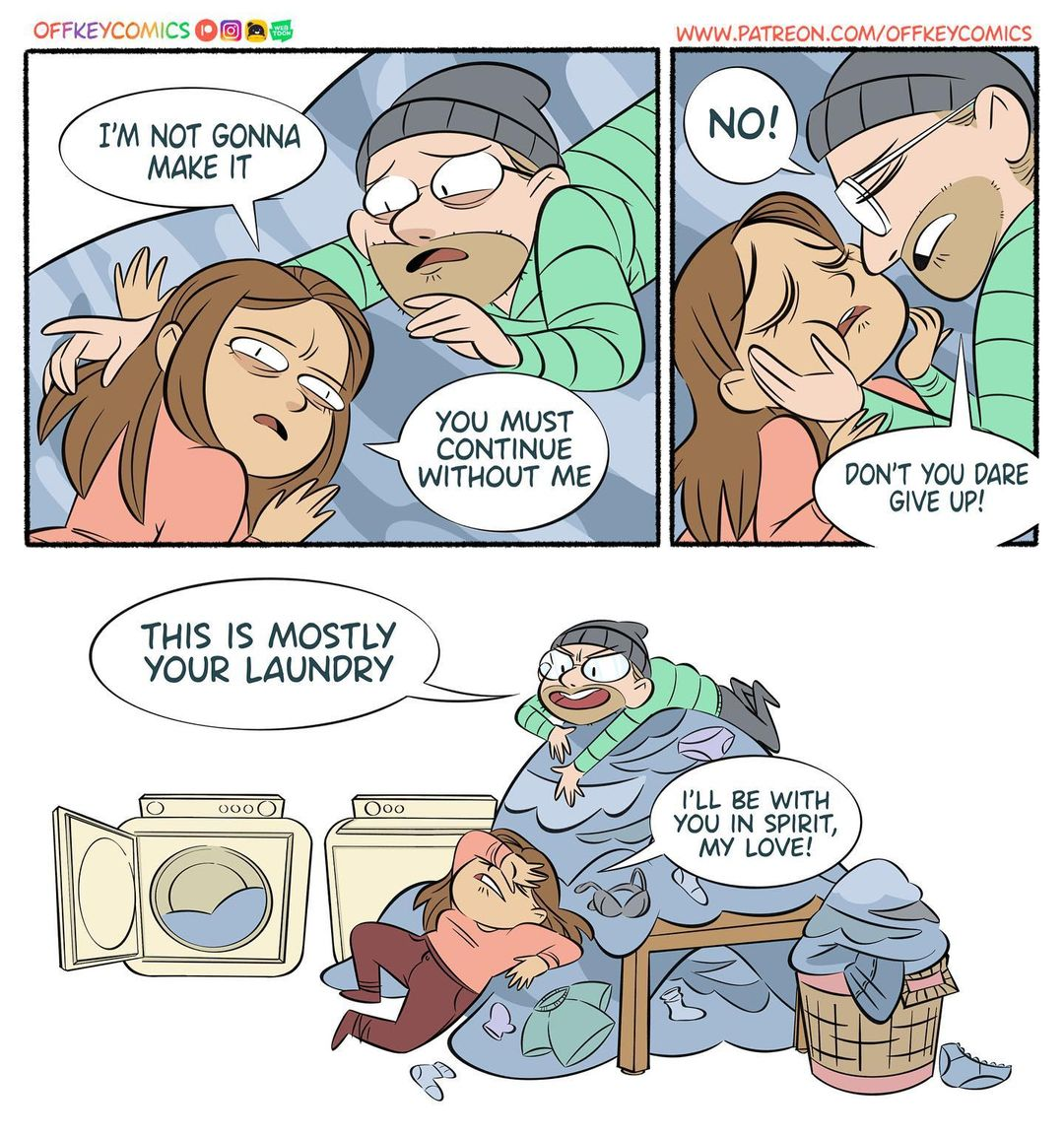 #3. Beach (part 1)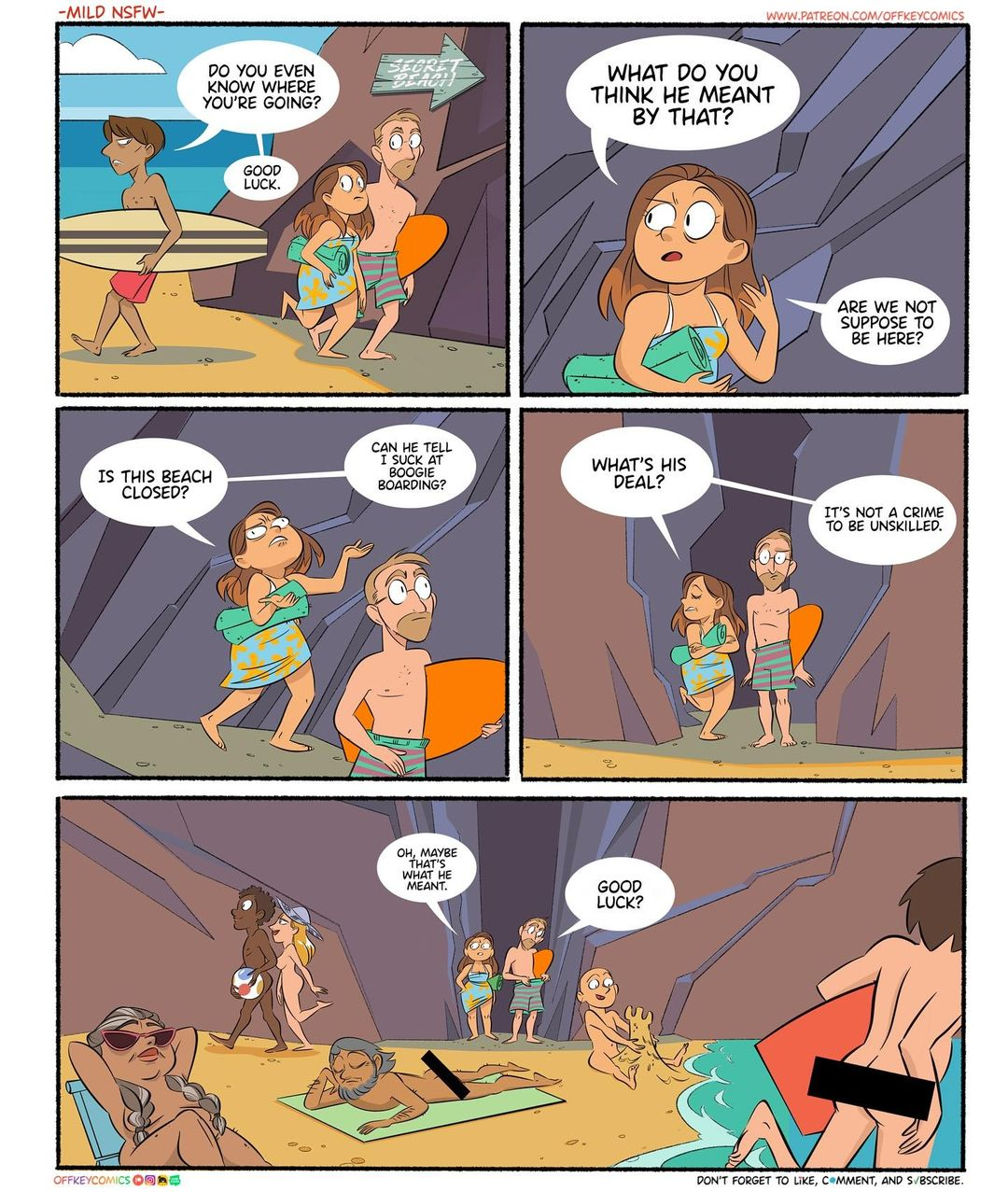 #4. Beach (part 2)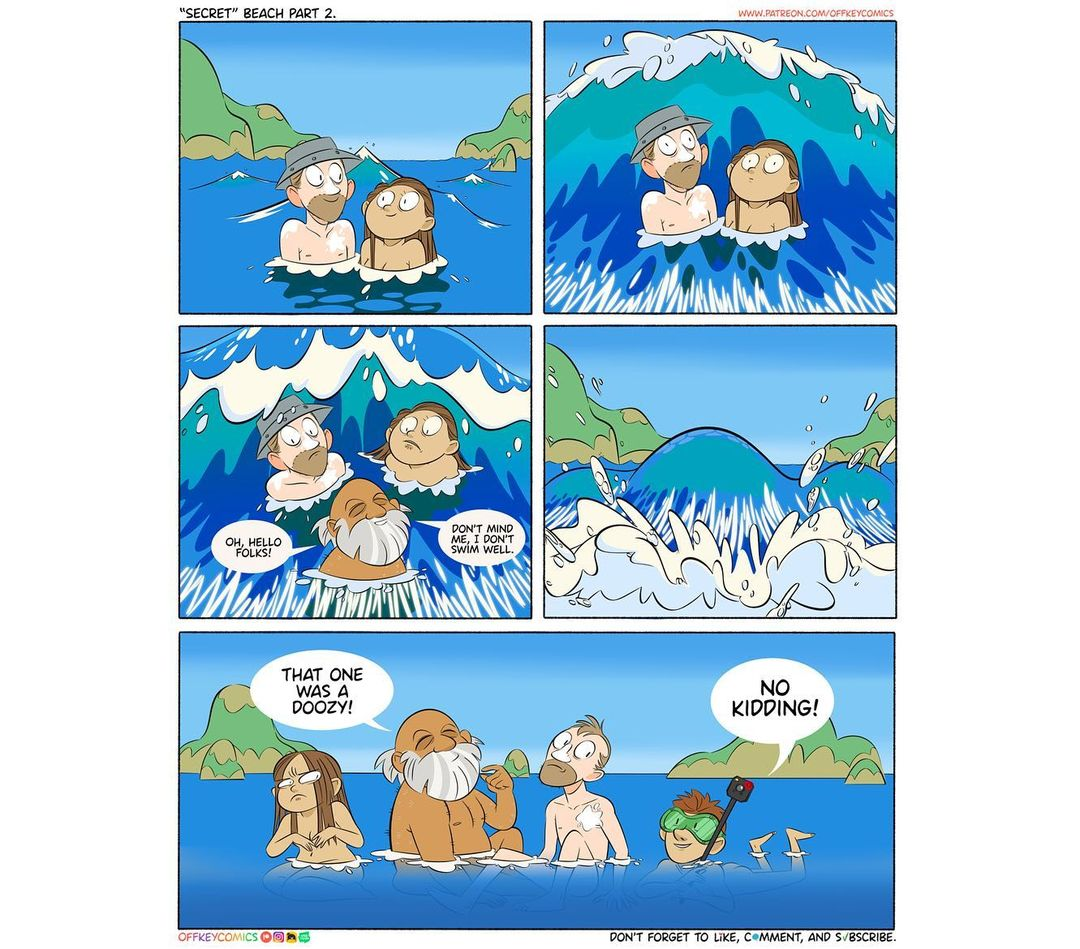 #5. New year resolution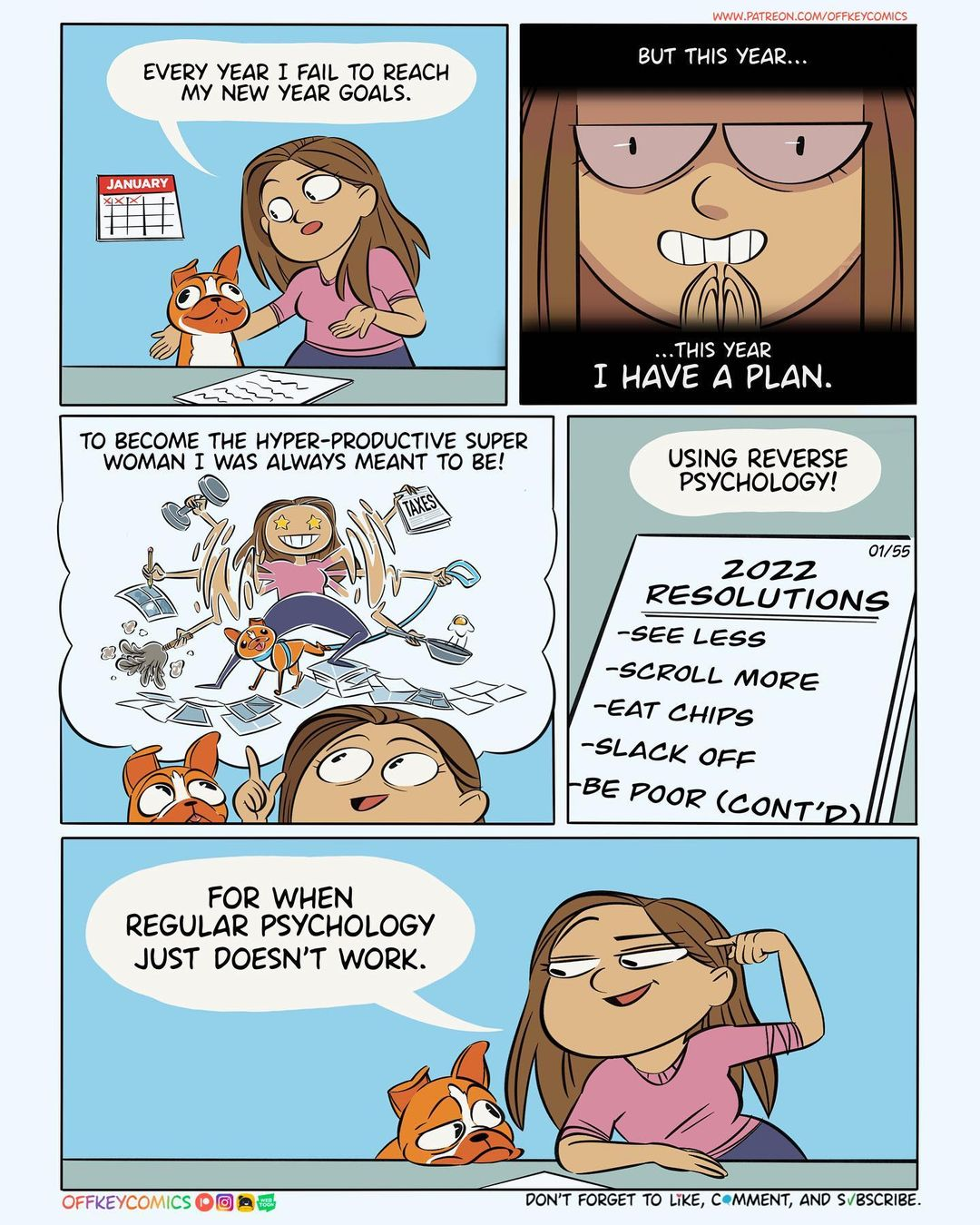 #6. Winter
#7. Peppermint Mocha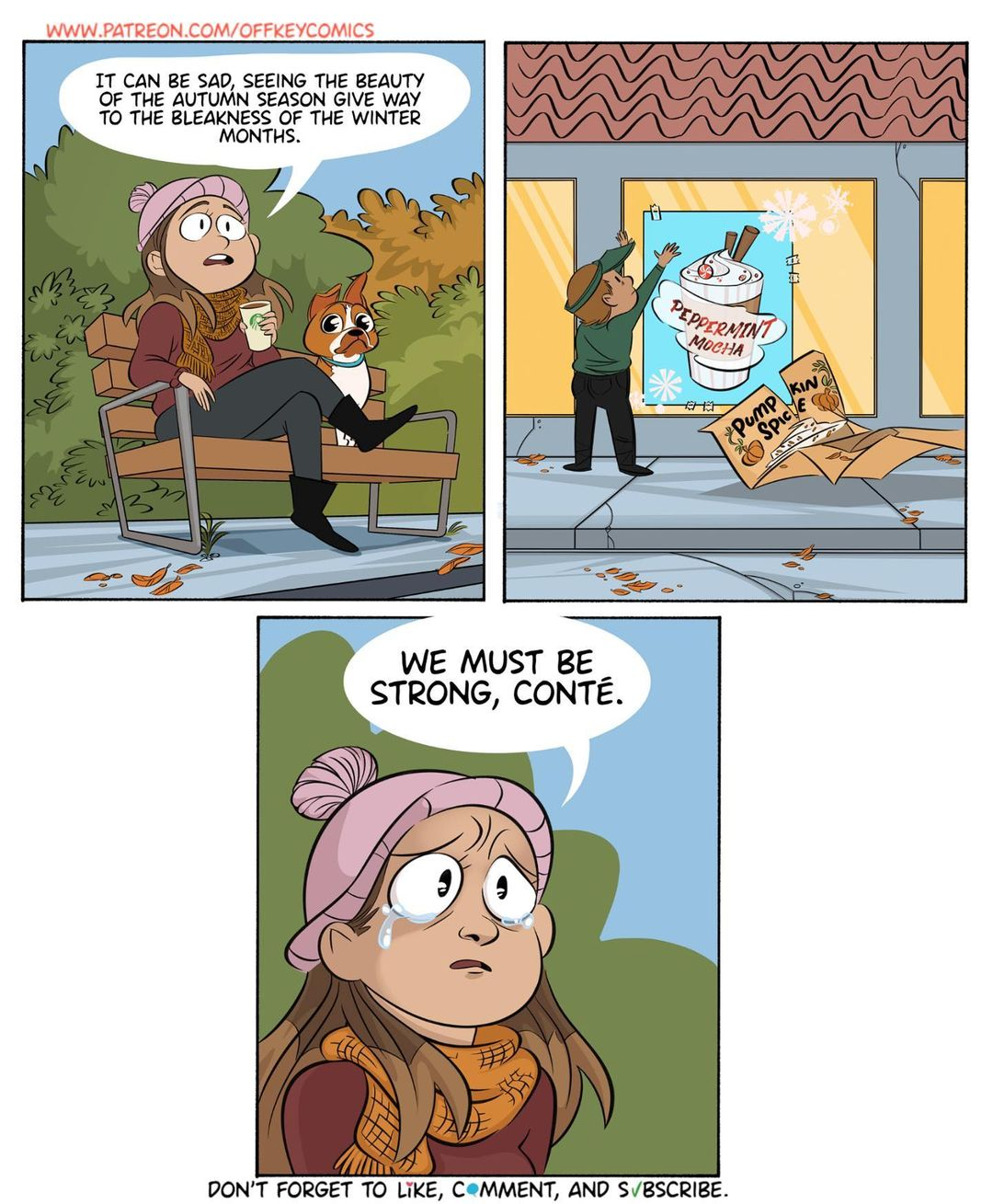 #8. When you want web privacy but are also lazy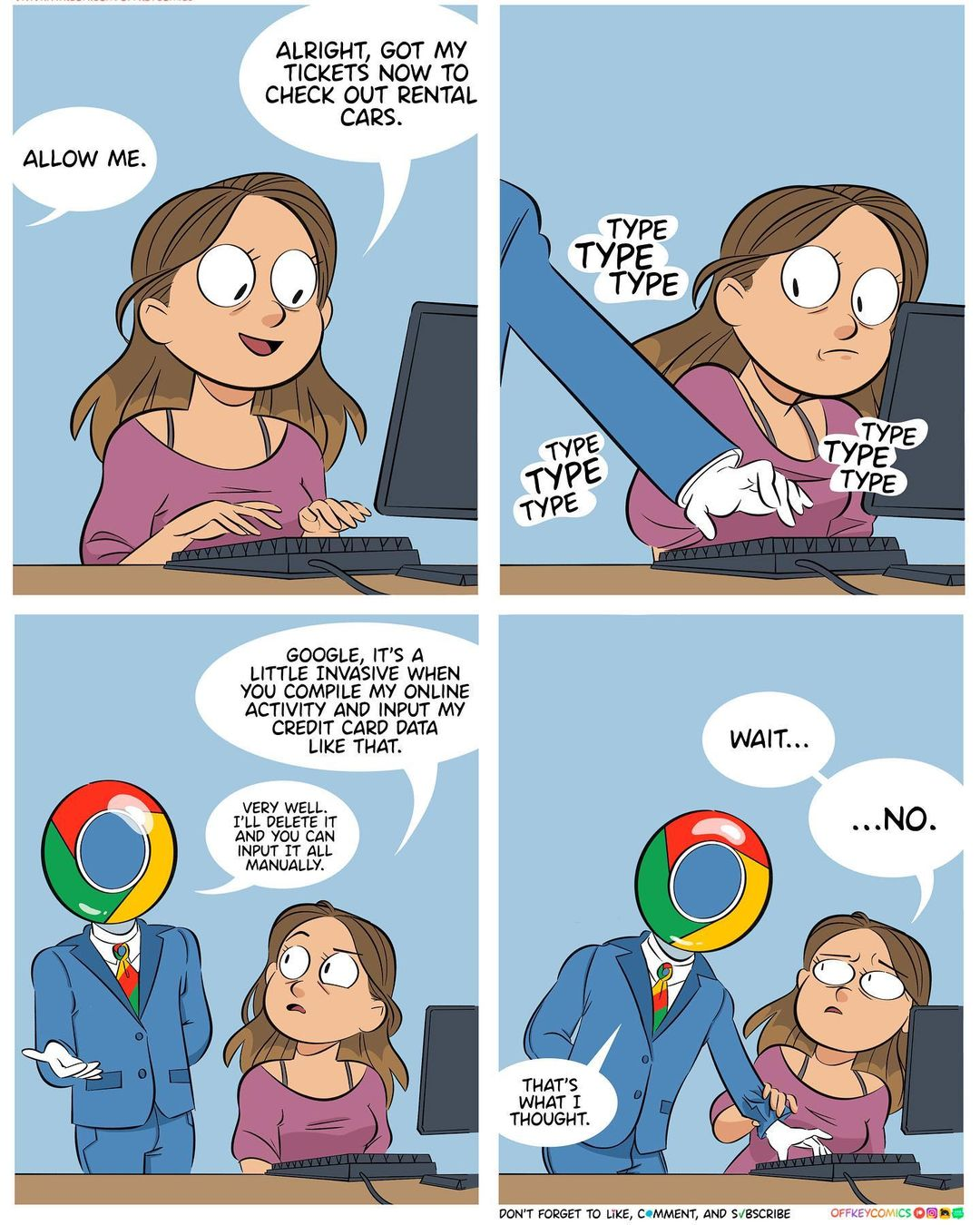 #9. Halloween costume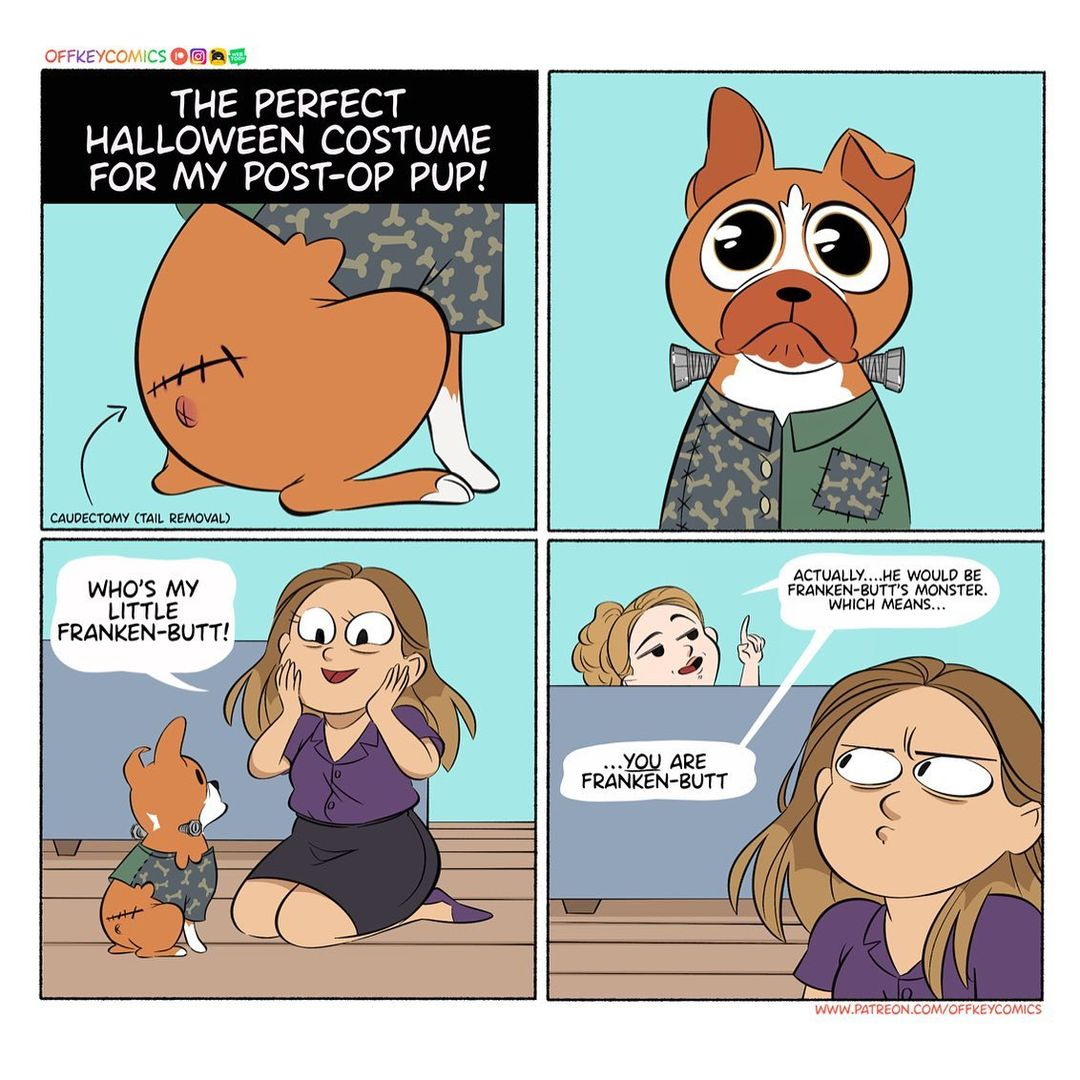 #10. Ugly filter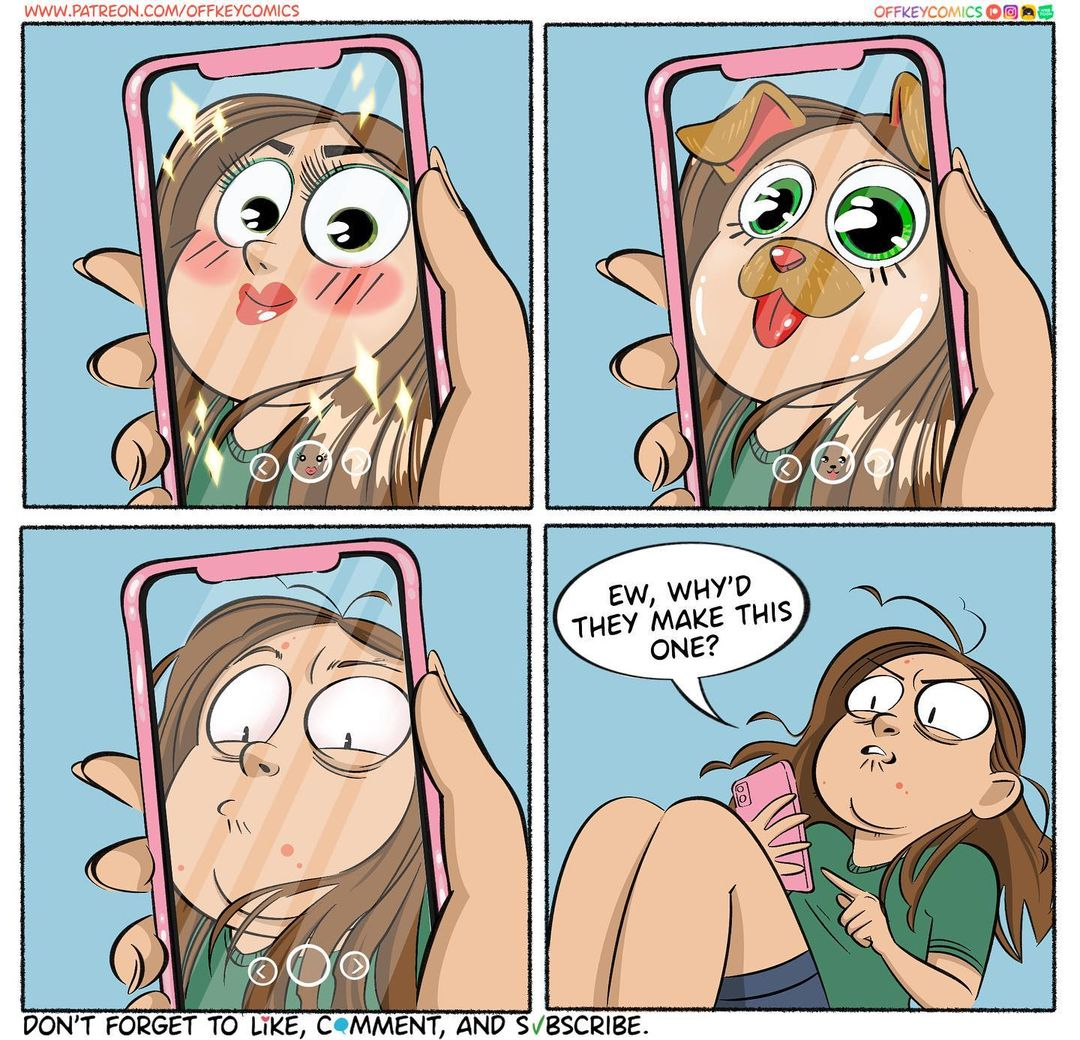 #11. Fancy meeting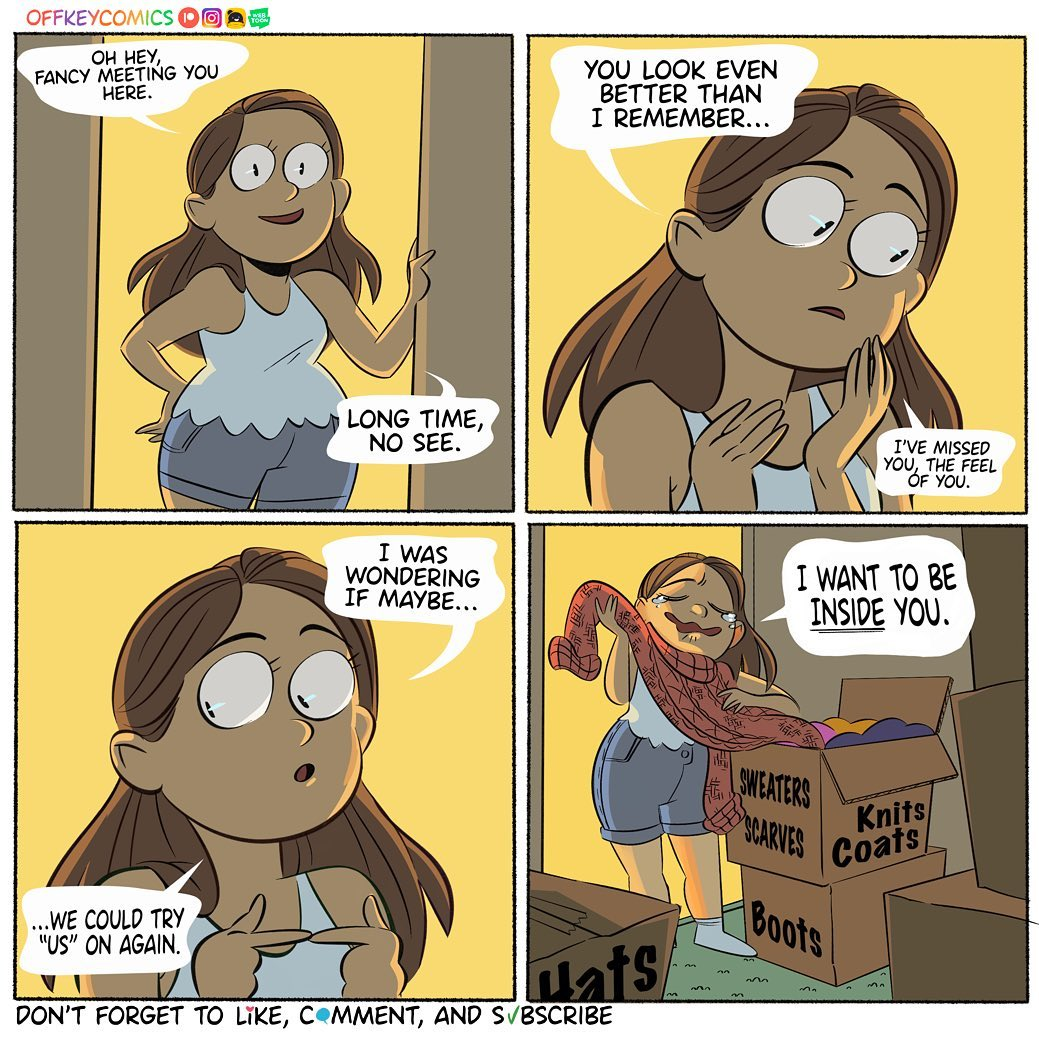 #12. Domestic goddess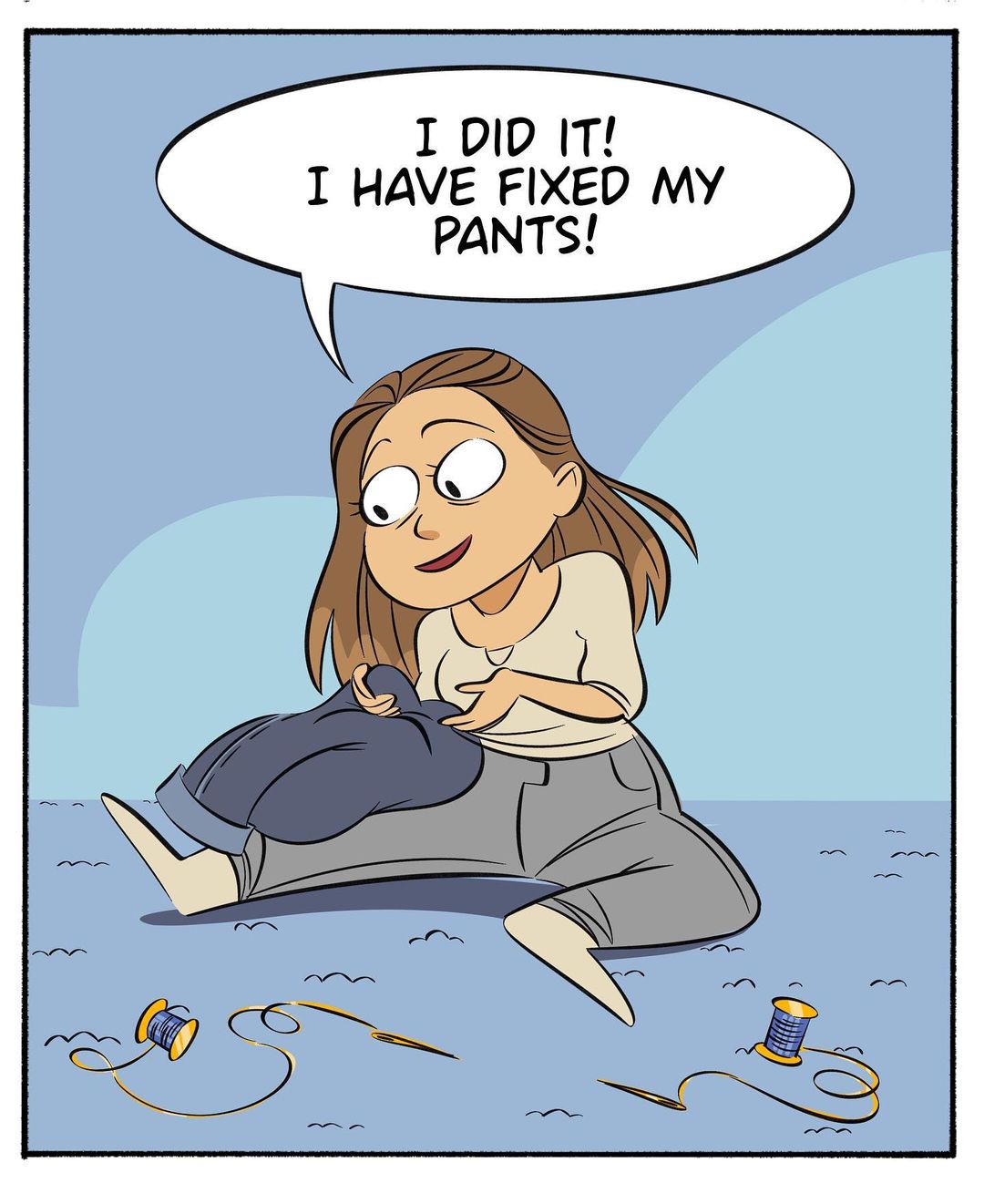 #13. Pet dreams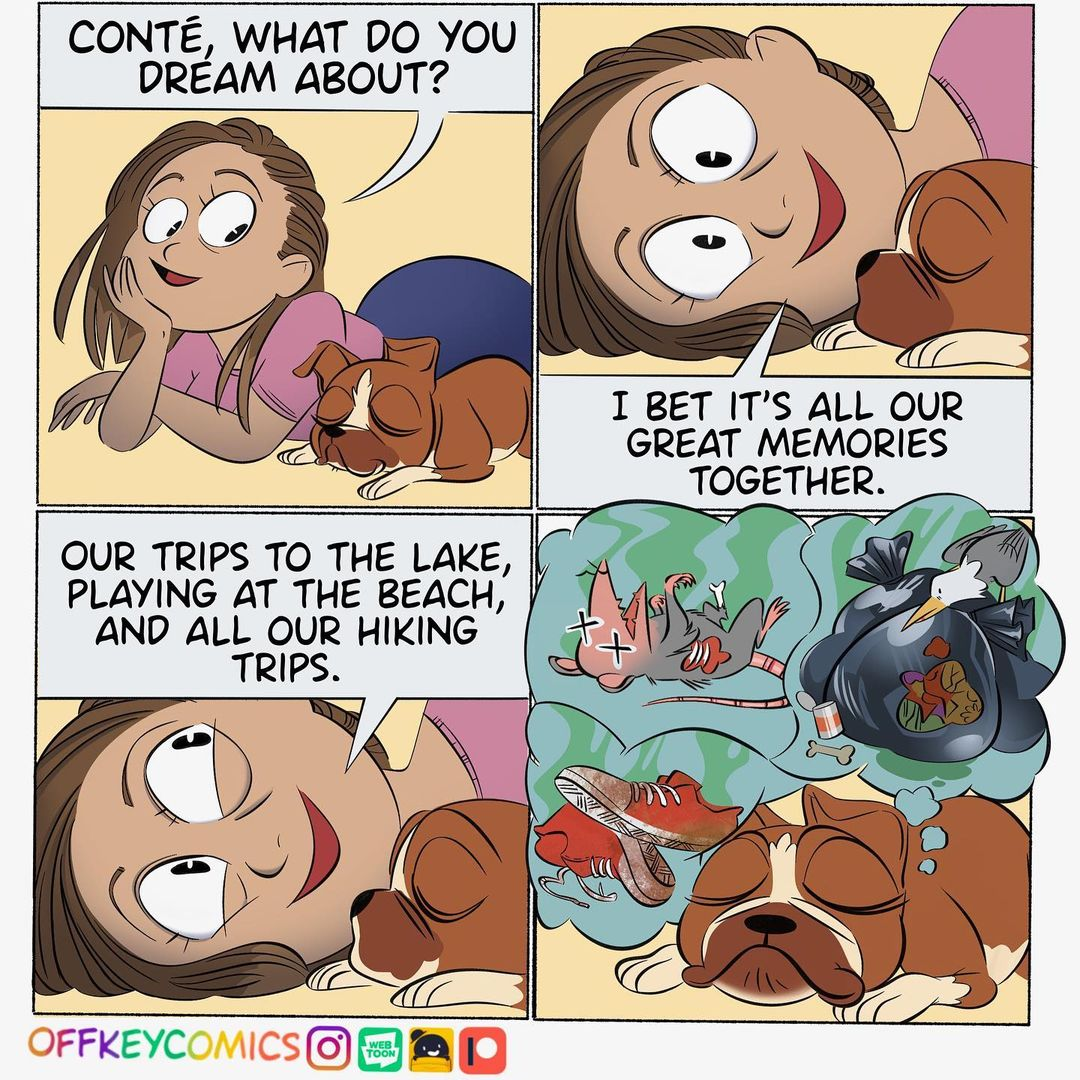 #14. May seem cruel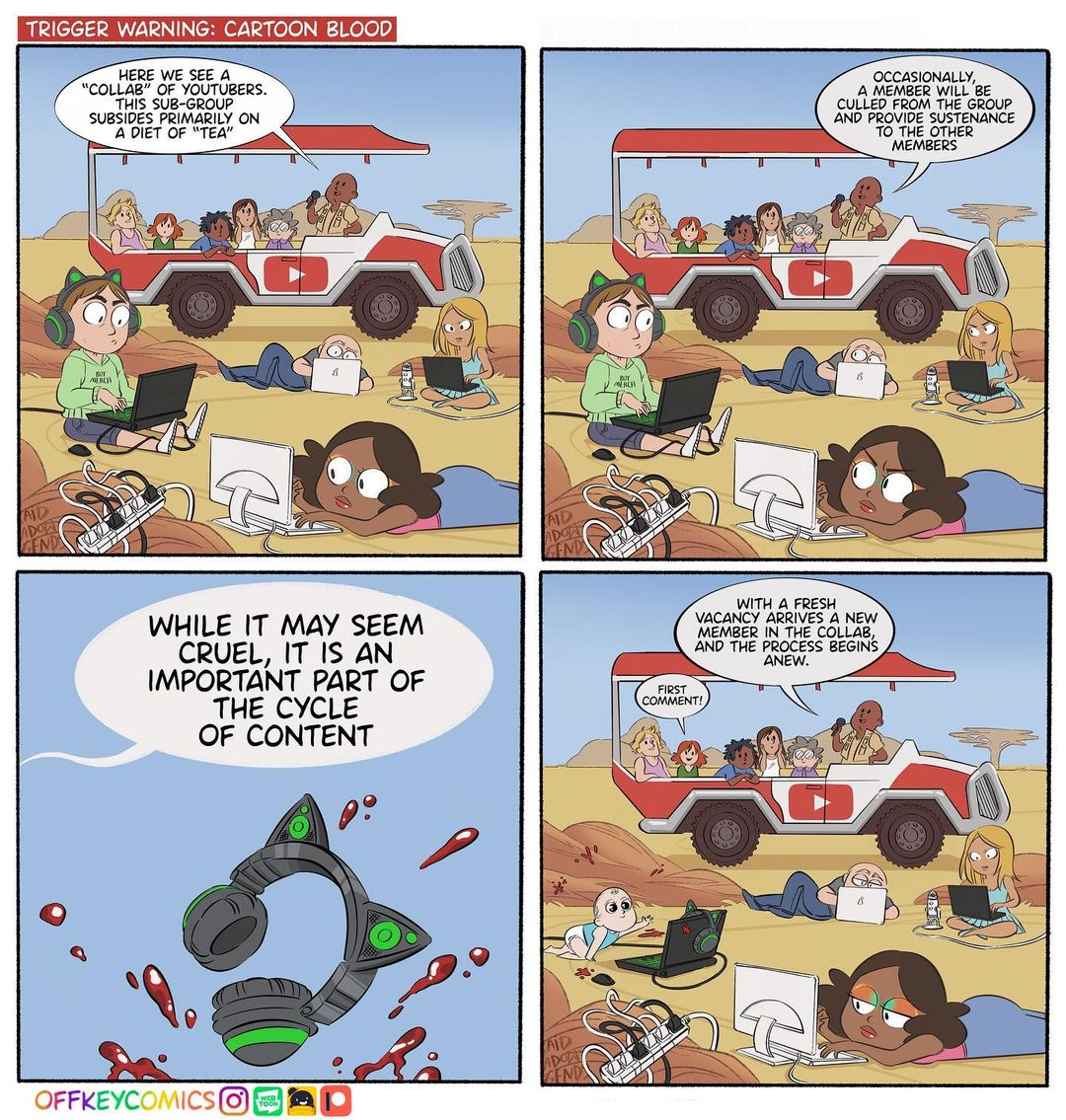 #15. Another remake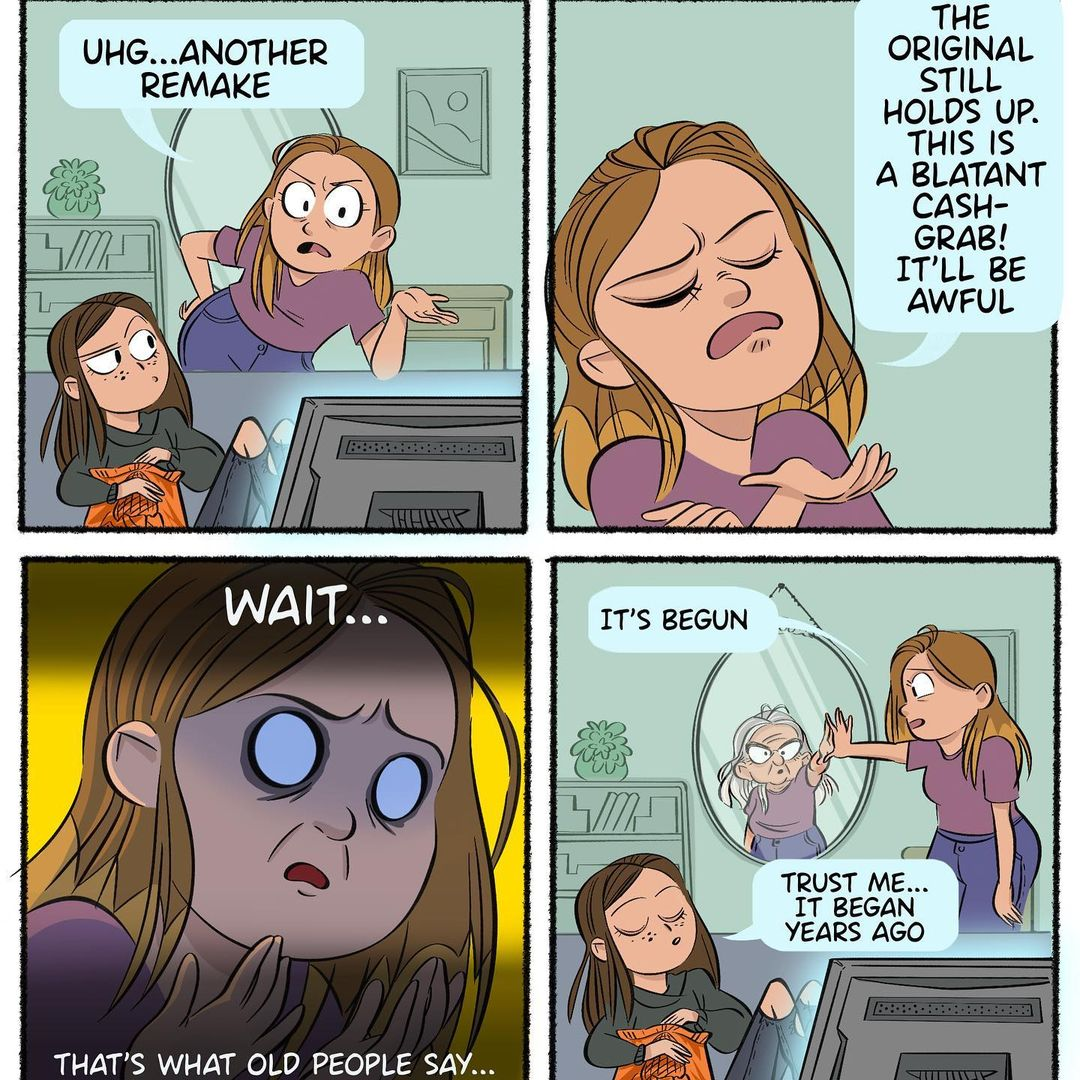 #16. Responsibilities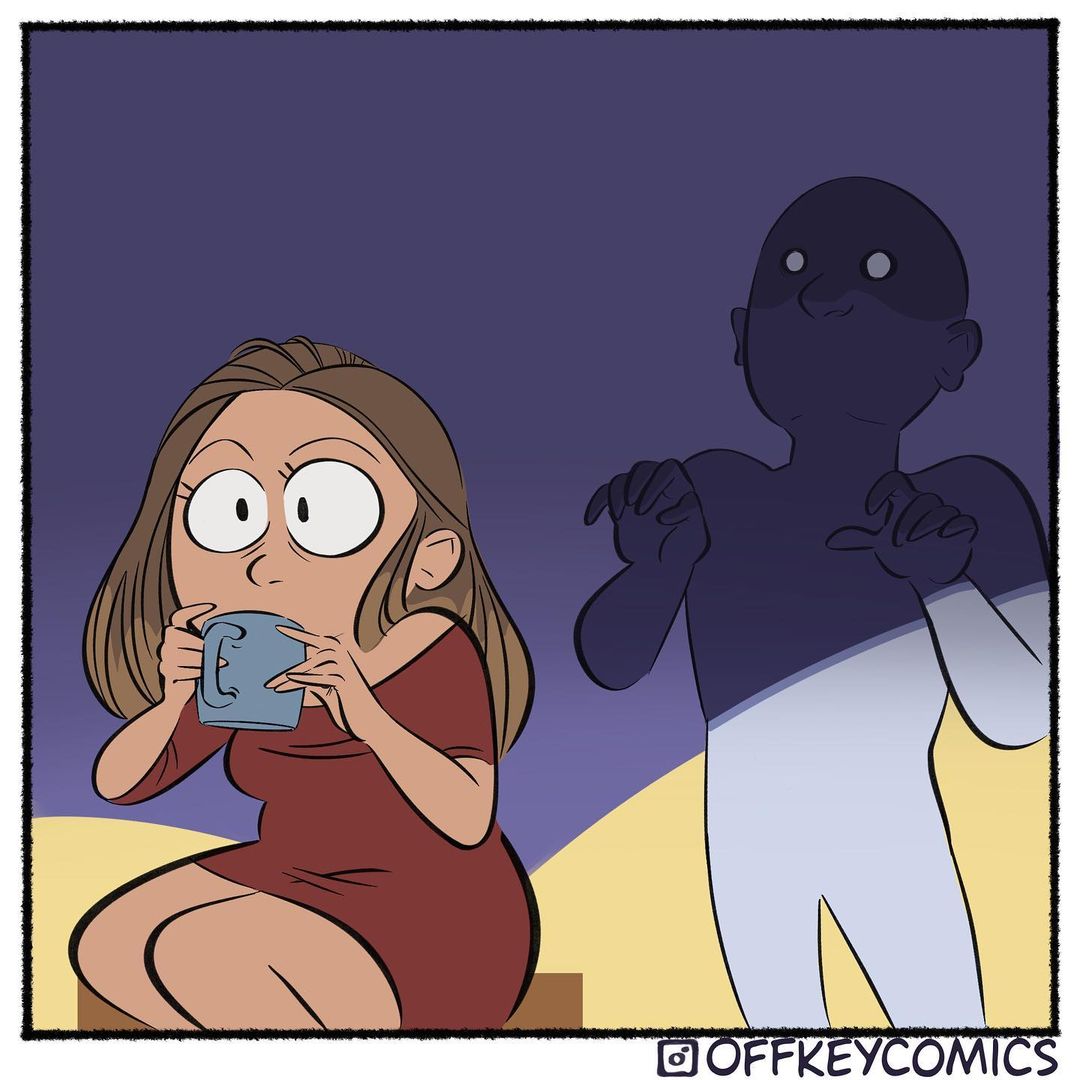 #17. Vitamin gummy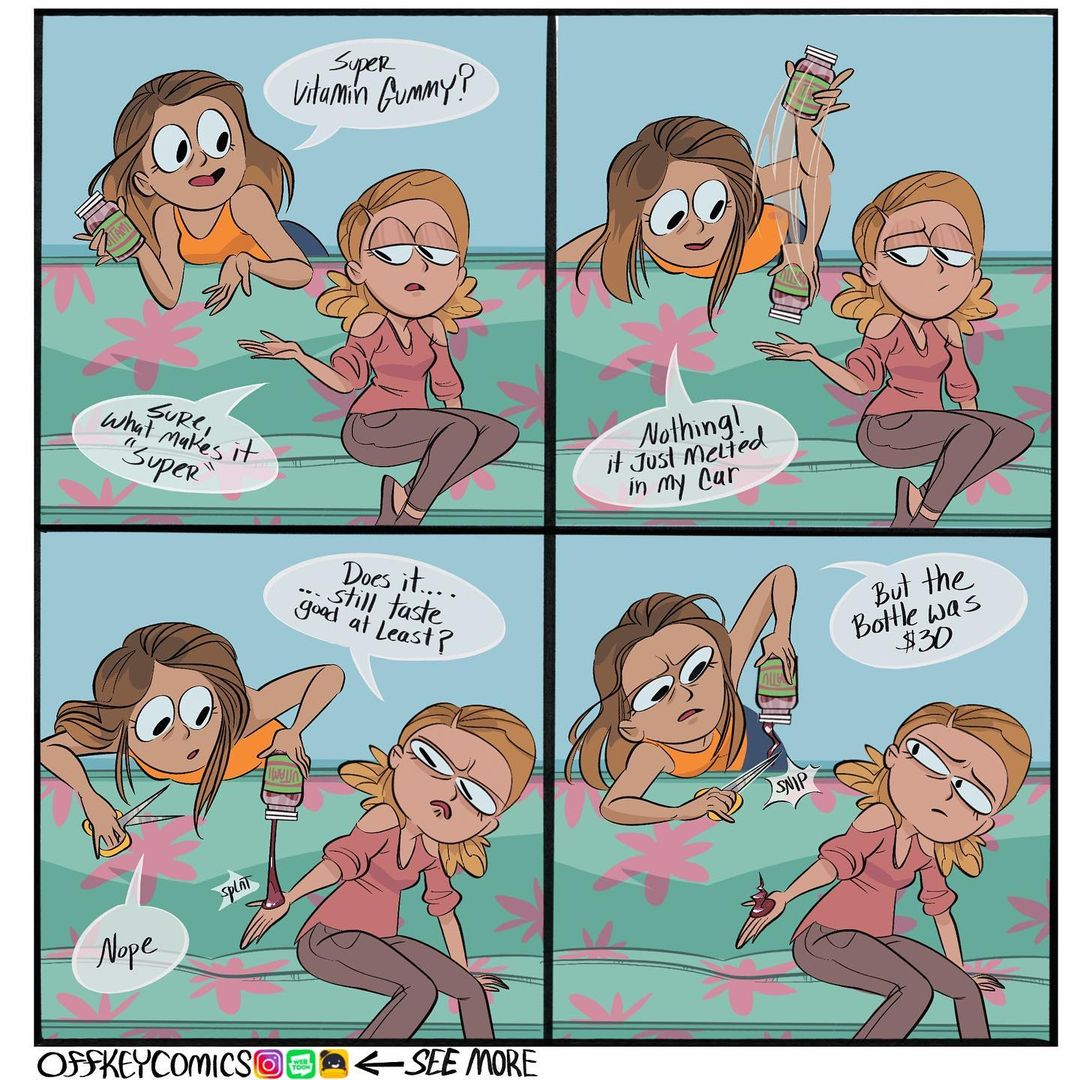 #18. They're just like me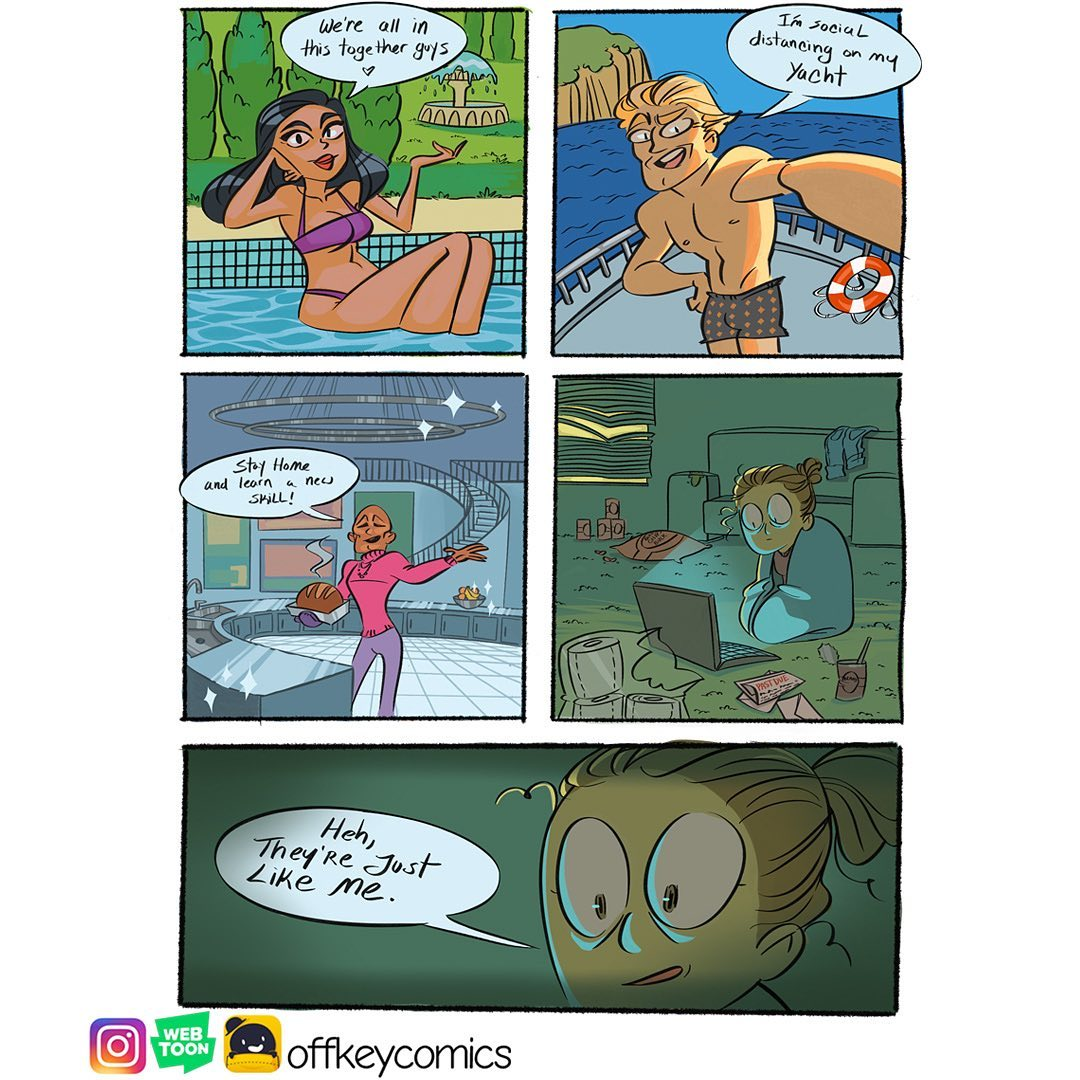 #19. Jogging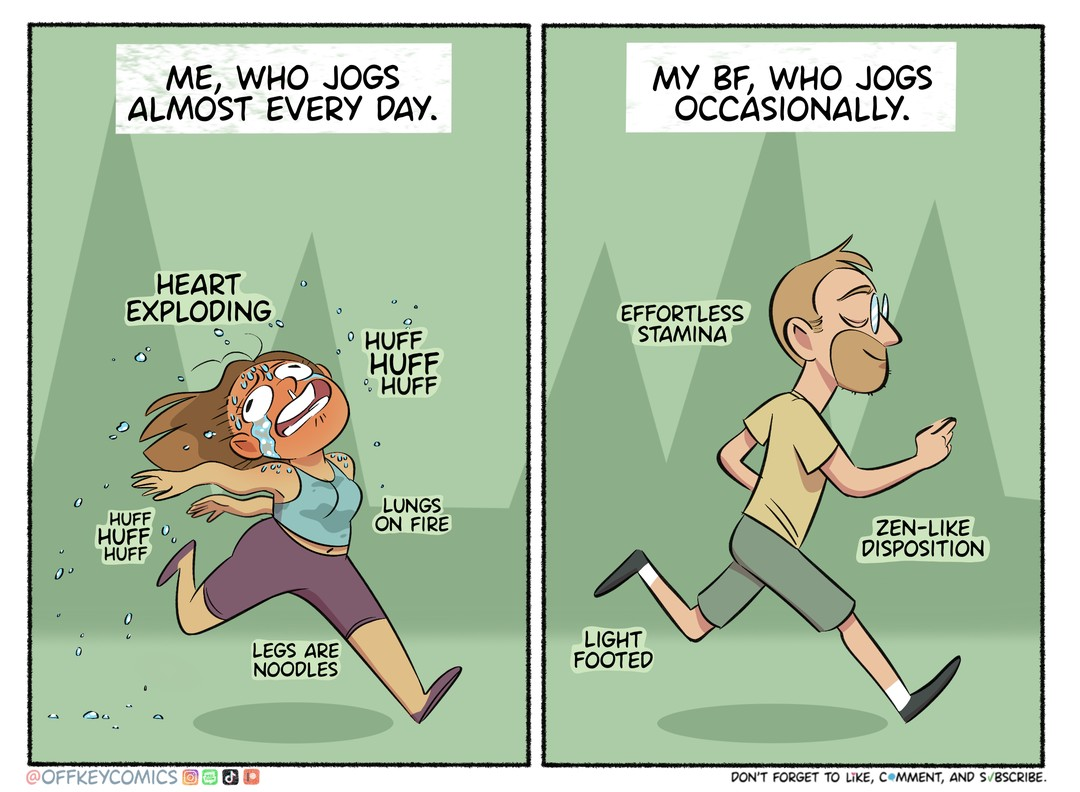 #20. Tech wizard