Most of us wouldn't get out of bed in the middle of the night unless you're one of those cursed with waking up at 3 in the morning for mysterious reasons, but that's another story.
Finn Knudston is almost 2 years old and a good reason for that. His best friend has 4 legs and sleeps on the floor in his room. And the surveillance camera shows that Finn is unable to part with his boxer Brutus, even for 8 hours.
In the adorable video, Finn is seen clutching his blanket in the middle of the night, getting out of his bed and joining Brutus on the rug to sleep together. Although Brutus barely moves, Finn tries to get comfortable, even if he has to use his pillow friend. His mother, Paige, says that "whether in the dog's bed, in Finn's, or on the floor, the two always sleep together", and the truth is that he is charming.
Finn and his best friend, the boxer Brutus, are inseparable even to sleep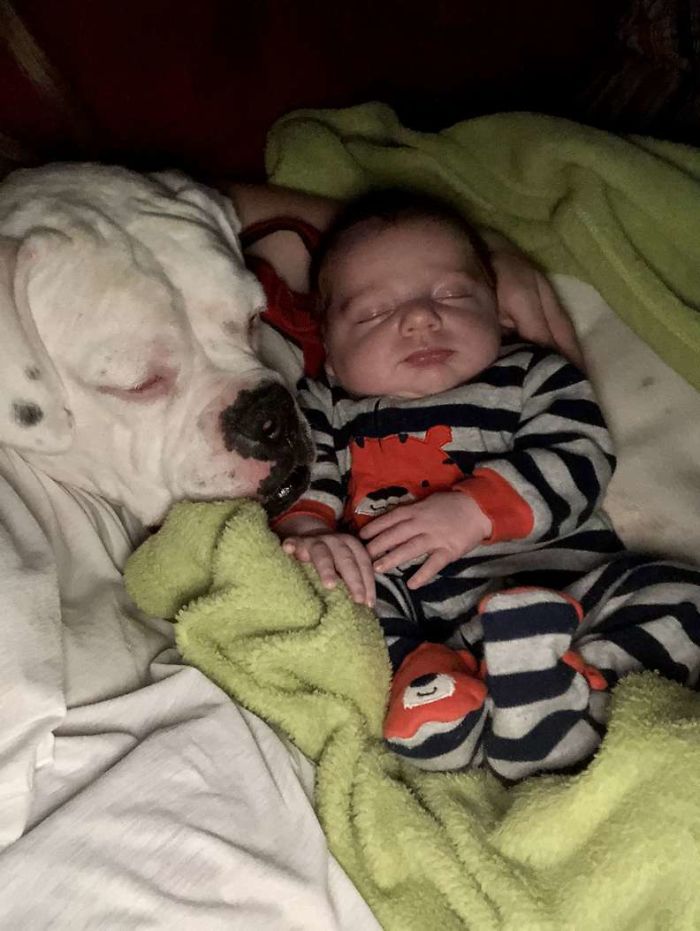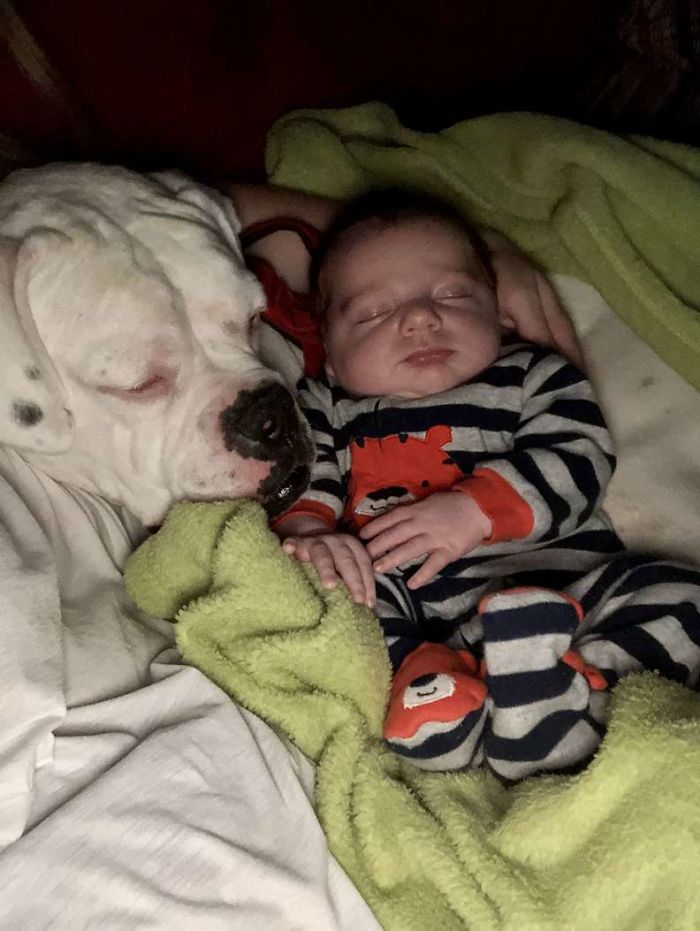 The night camera captured the adorable moment Finn slipped out of bed to join Brutus on the carpet.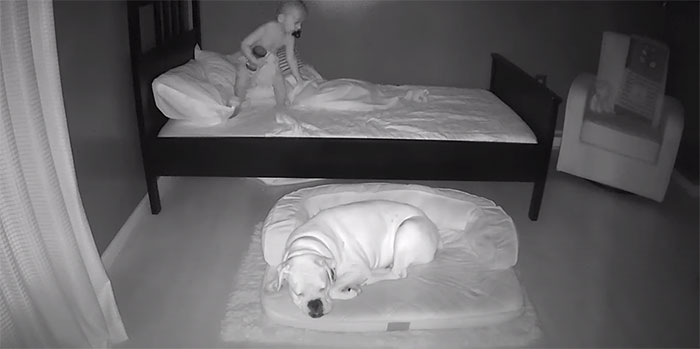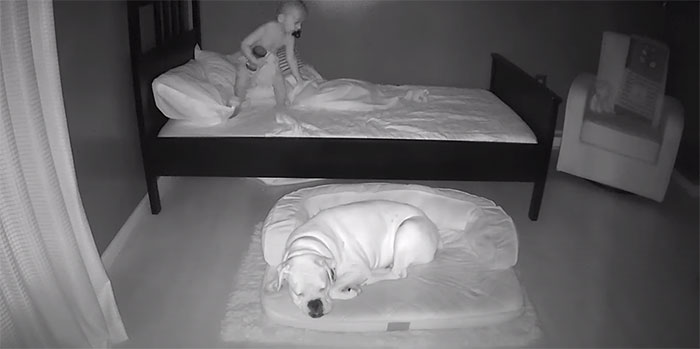 After his mother found Finn huddled next to Brutus, he was intrigued to know how it had happened and put up a camera. The amusing video showed Finn settling in with Brutus for 5 minutes, while the 4-year-old dog barely moved.
"At first, Brutus slept on the rug in front of his crib every night," says Paige, and then when Finn started sleeping on a bed, "Brutus started sleeping by the bed every night, by his side, so that won't fall off. " When Finn started to get out of bed, Brutus started sleeping next to him too.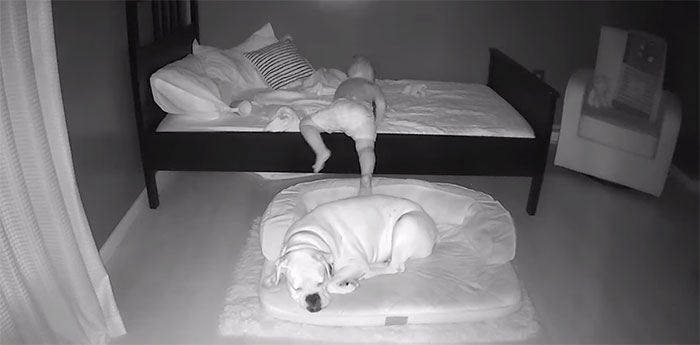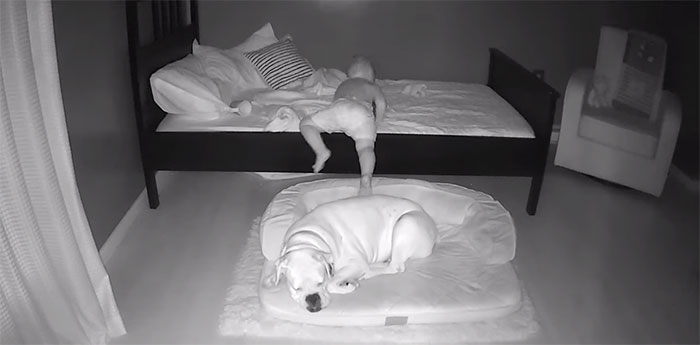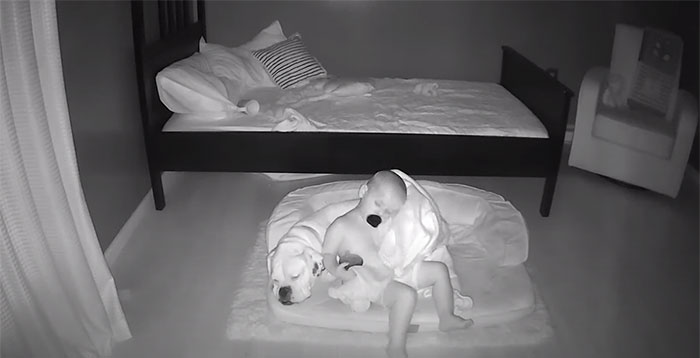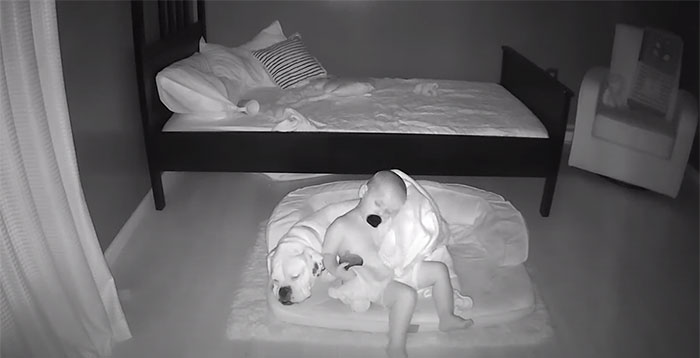 Paige is an ER nurse, and says Brutus is always with the little boy because "he feels he needs extra protection."
When she was 20 weeks pregnant, "the scan showed that the fetus had heart failure called transposition of the great vessels." They were lucky to find out before he was born or Finn "wouldn't be here with us today.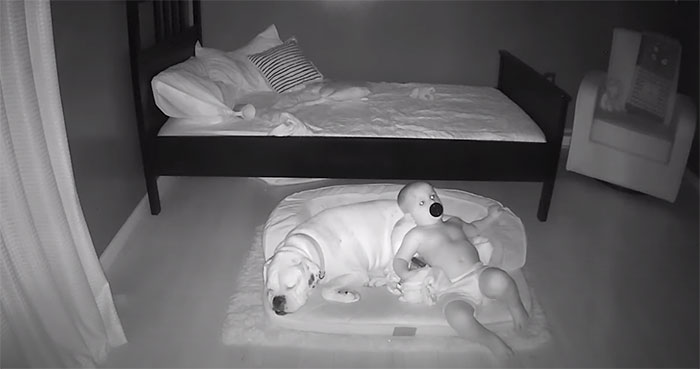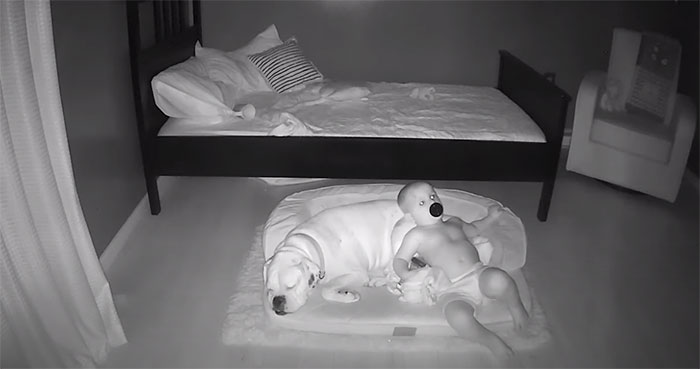 It was a challenge that the little one could go home with the family. "They put the arterial switch on when he was 11 days old, and after 7 weeks, some complications and an extra operation," the little one was discharged. Paige says at the time it was "as if Brutus knew that Finn needs extra vigilance, and has always been by his side ever since."
Here you can see the full video
And this is what people said about the adorable friendship: