Comics about everyday life have become increasingly popular in recent years, thanks to their relatable humor and ability to capture the absurdity of daily experiences. These cartoons frequently depict regular individuals going about their daily lives, but with a comedic twist that makes viewers smile and nod their heads in agreement. Obi Arisukwu is a gifted cartoonist who has established a reputation for producing funny strips about everyday life. With 271,000 followers in the world of webcomics, his humorous comics are loved by readers.
Aris draws inspiration for his comics from his personal life and the world around him. He offers an unexpected and enlivening twist of humor to everyday situations. His comics are so accessible and funny because his characters are frequently based on real-life individuals that he knows or comes into contact with on a regular basis. The comics by Aris are not only entertaining but also beautiful to look at. His comics stand out from other webcomics because of the use of strong colors and clear lines that give them a contemporary and polished appearance.
Additionally, Aris is renowned for his absurd and offbeat comics. Readers of these cartoons are frequently left chuckling and shaking their heads in bewilderment by the strange scenarios or shocking punchlines they encounter. He frequently depicts everyday people going about their regular lives in his cartoons, but with a hilarious twist. He has a gift for making the most ordinary situations, like standing in line at the grocery store or dealing with a bothersome coworker, funny. His characters are likable and relatable, which makes reading his comics even more pleasurable. The next section contains a collection of his finest illustrations. Scroll down to the section below to view the comics.
Credit: Obi Aris
For more info: Instagram | Website | Facebook
#1. Scars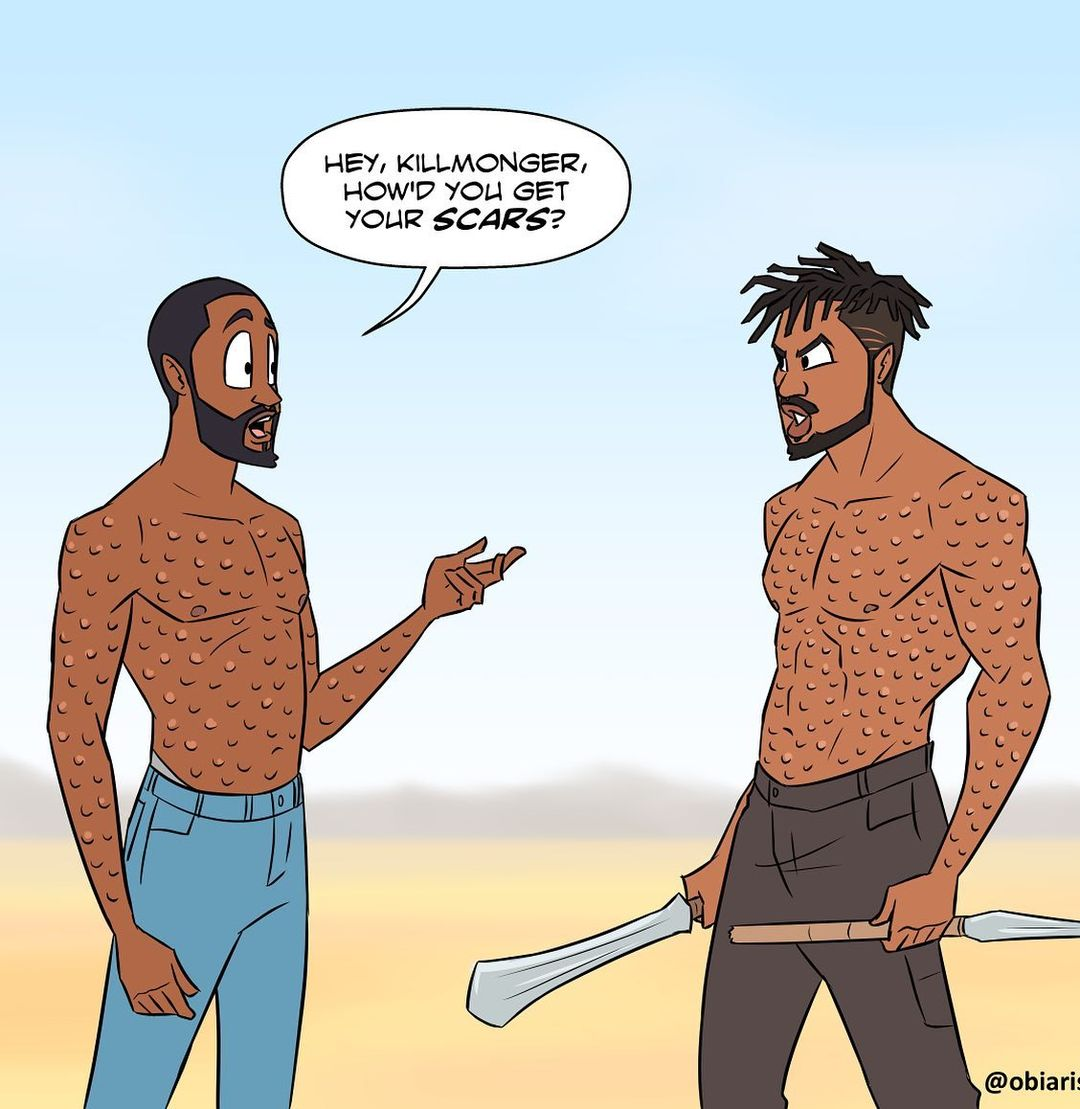 #2. Merry Christmas!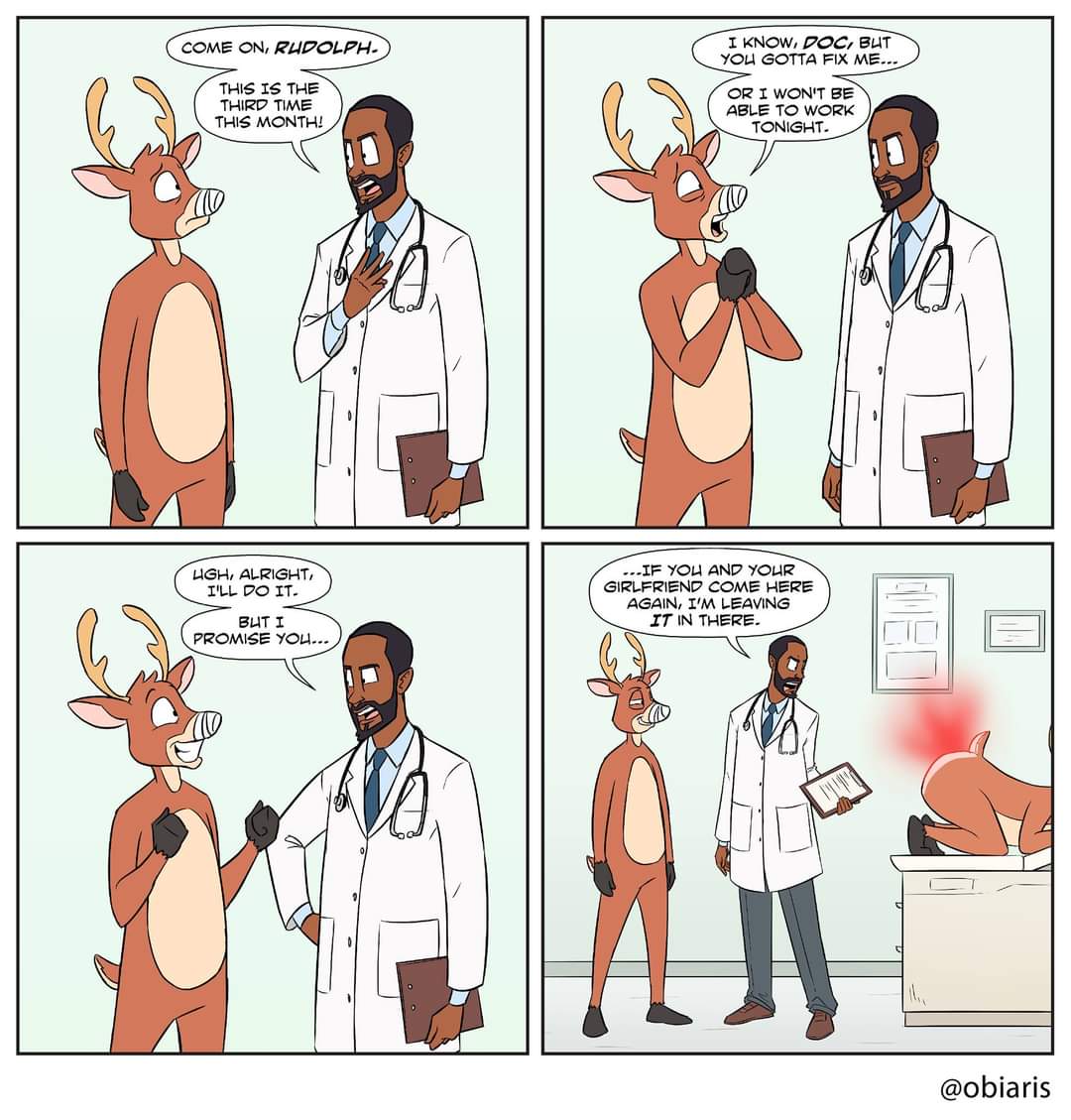 #3. Don't forget to get my angle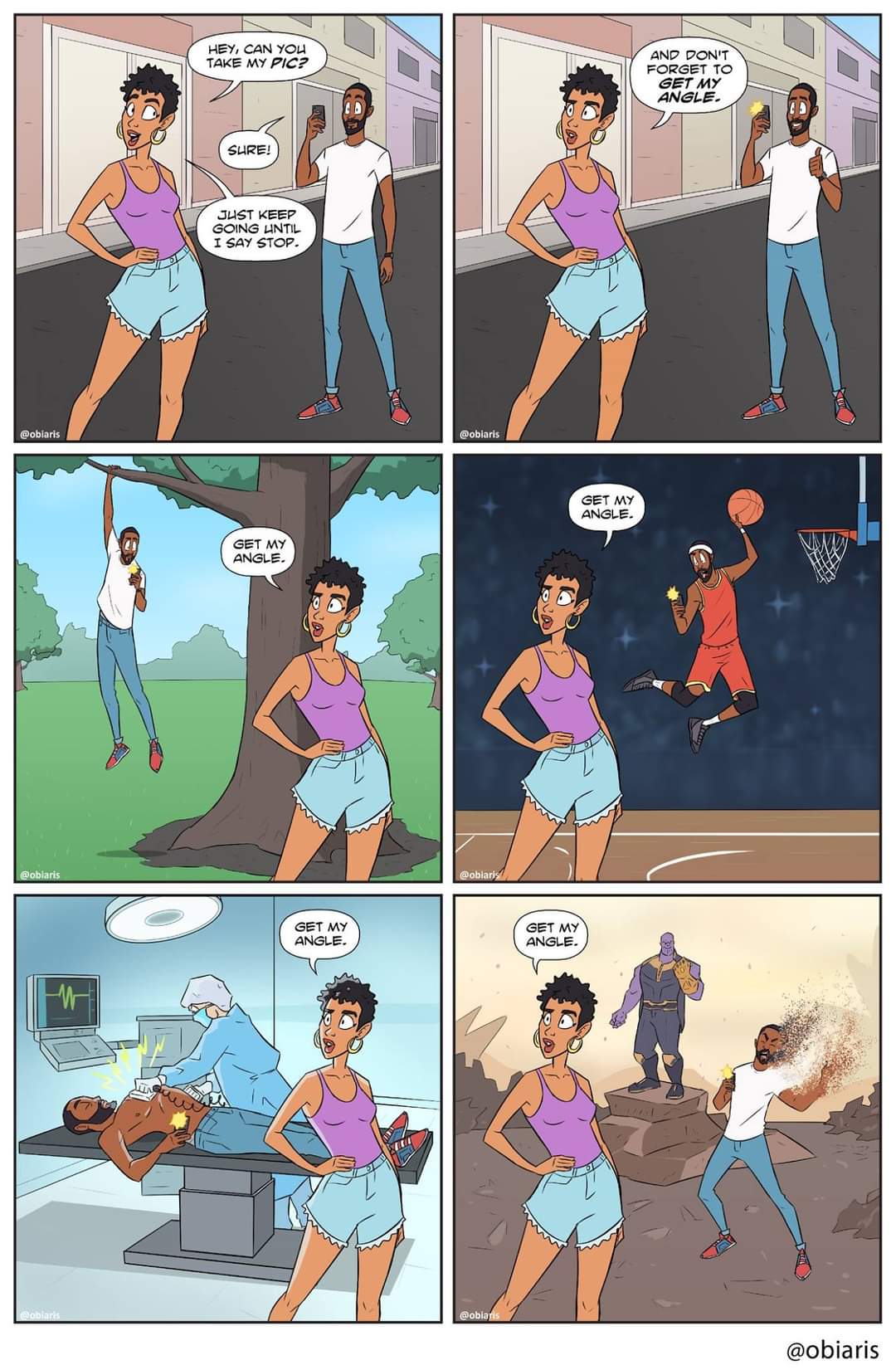 #4. Was that thunder?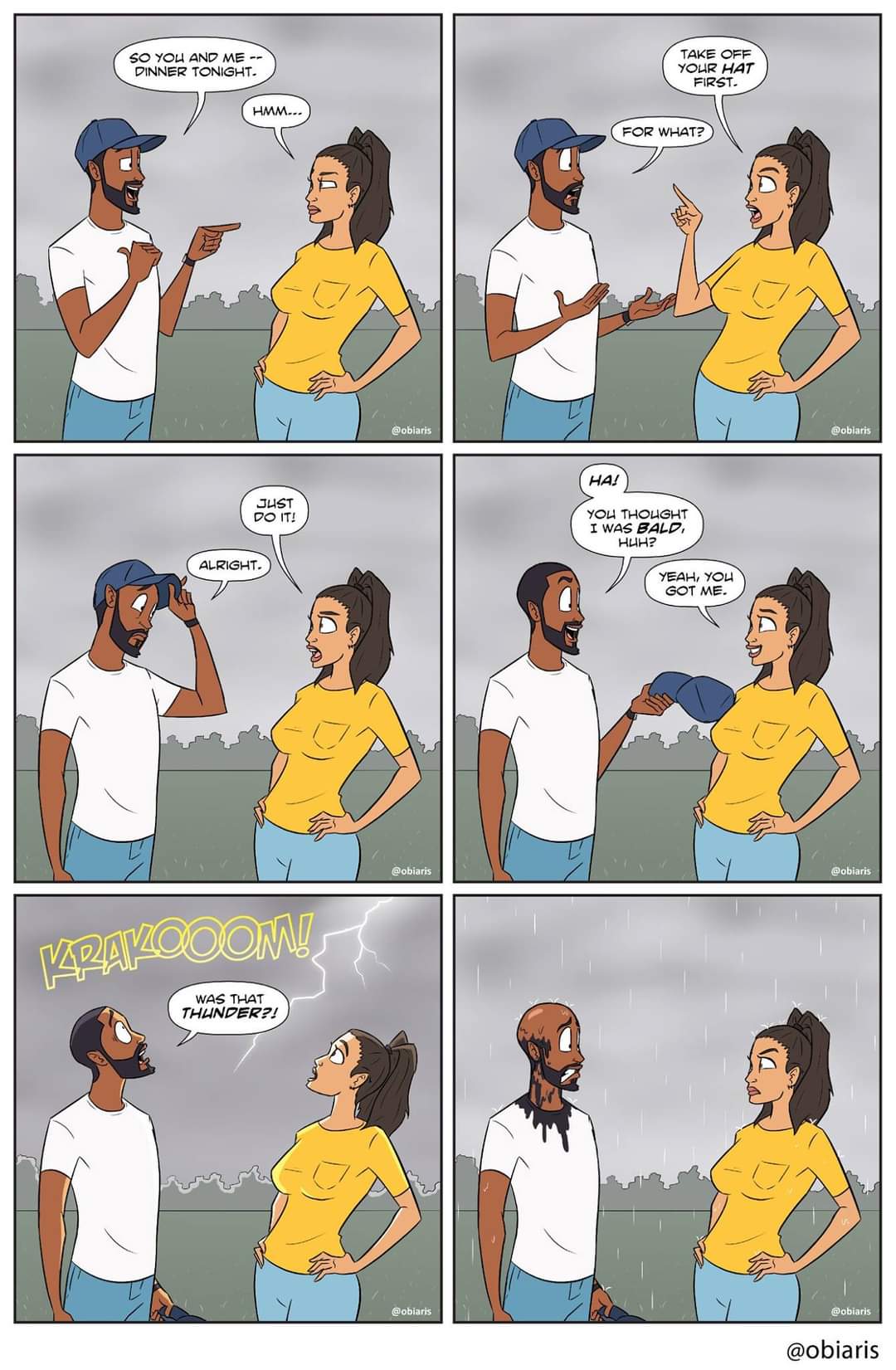 #5. Why are you calling me?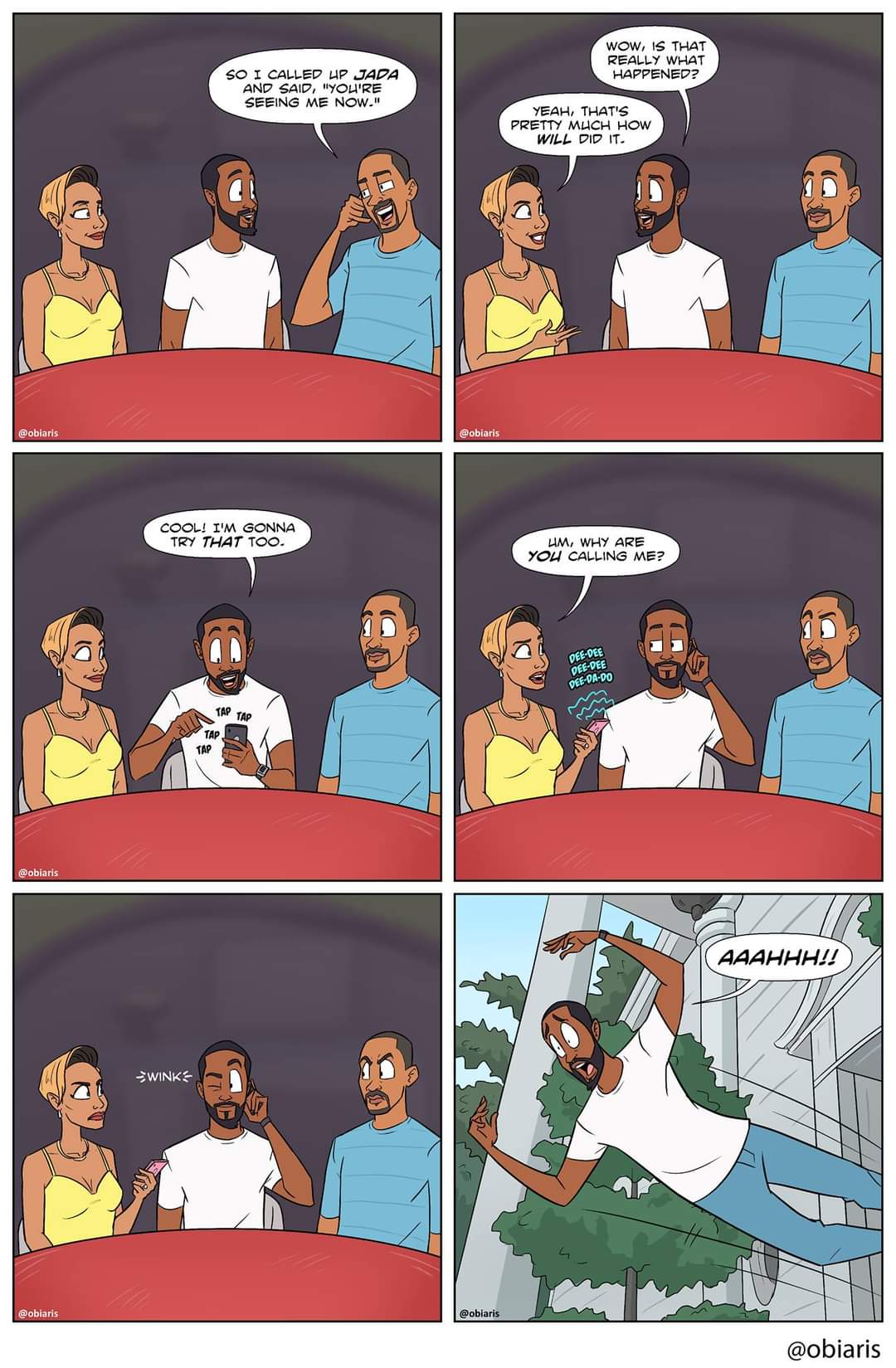 #6. We are making a comic strip!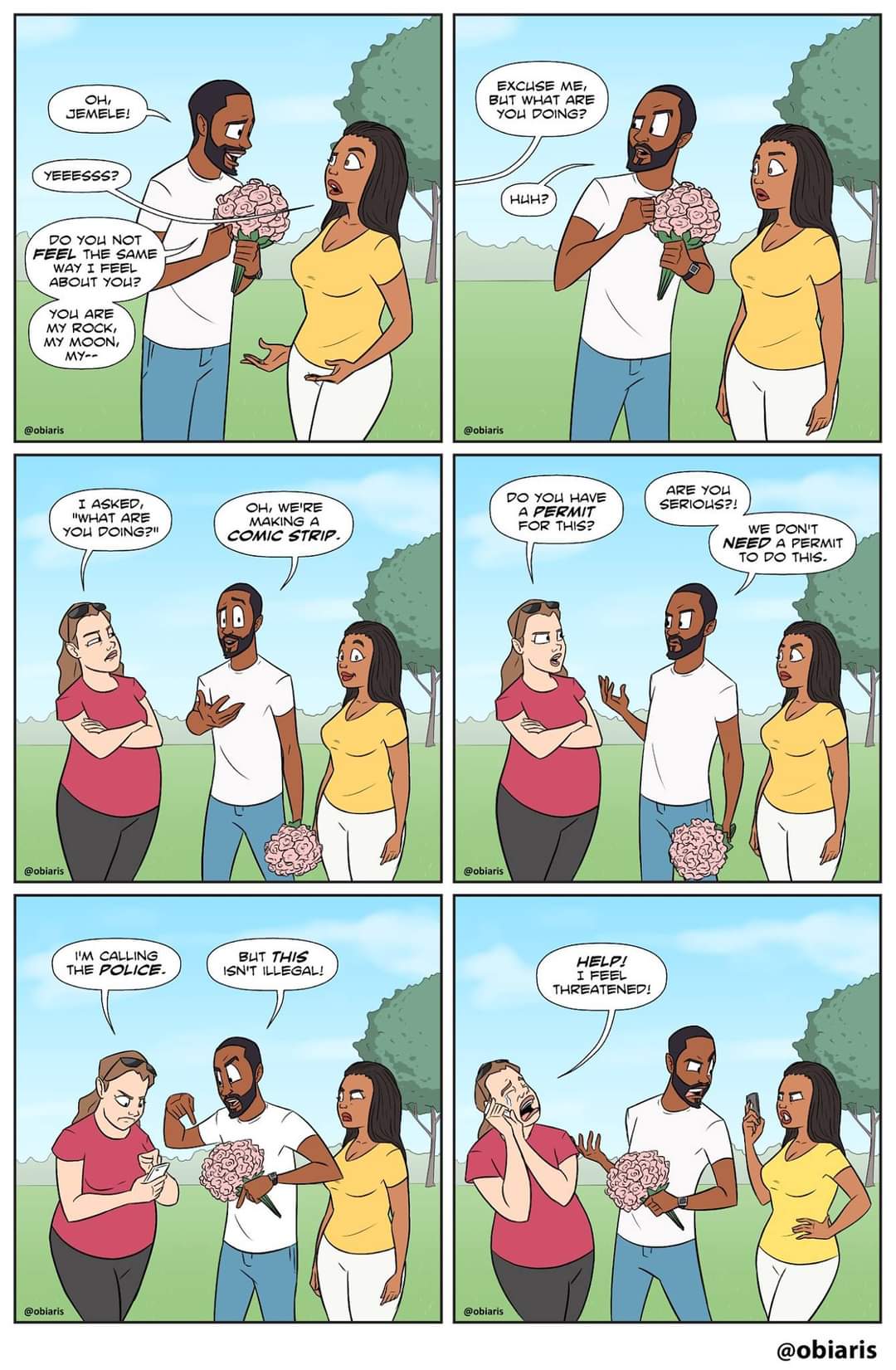 #7. My Queen!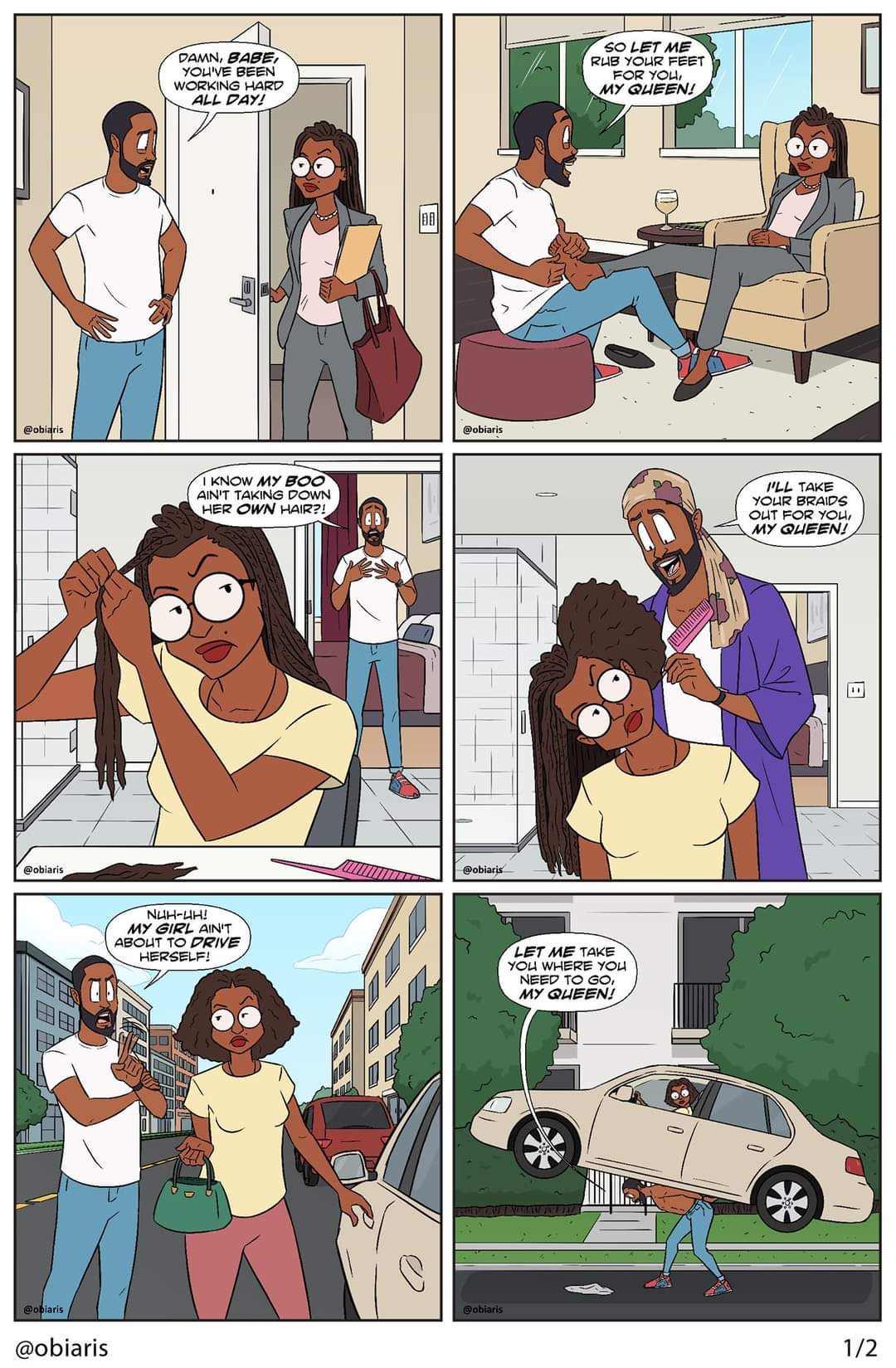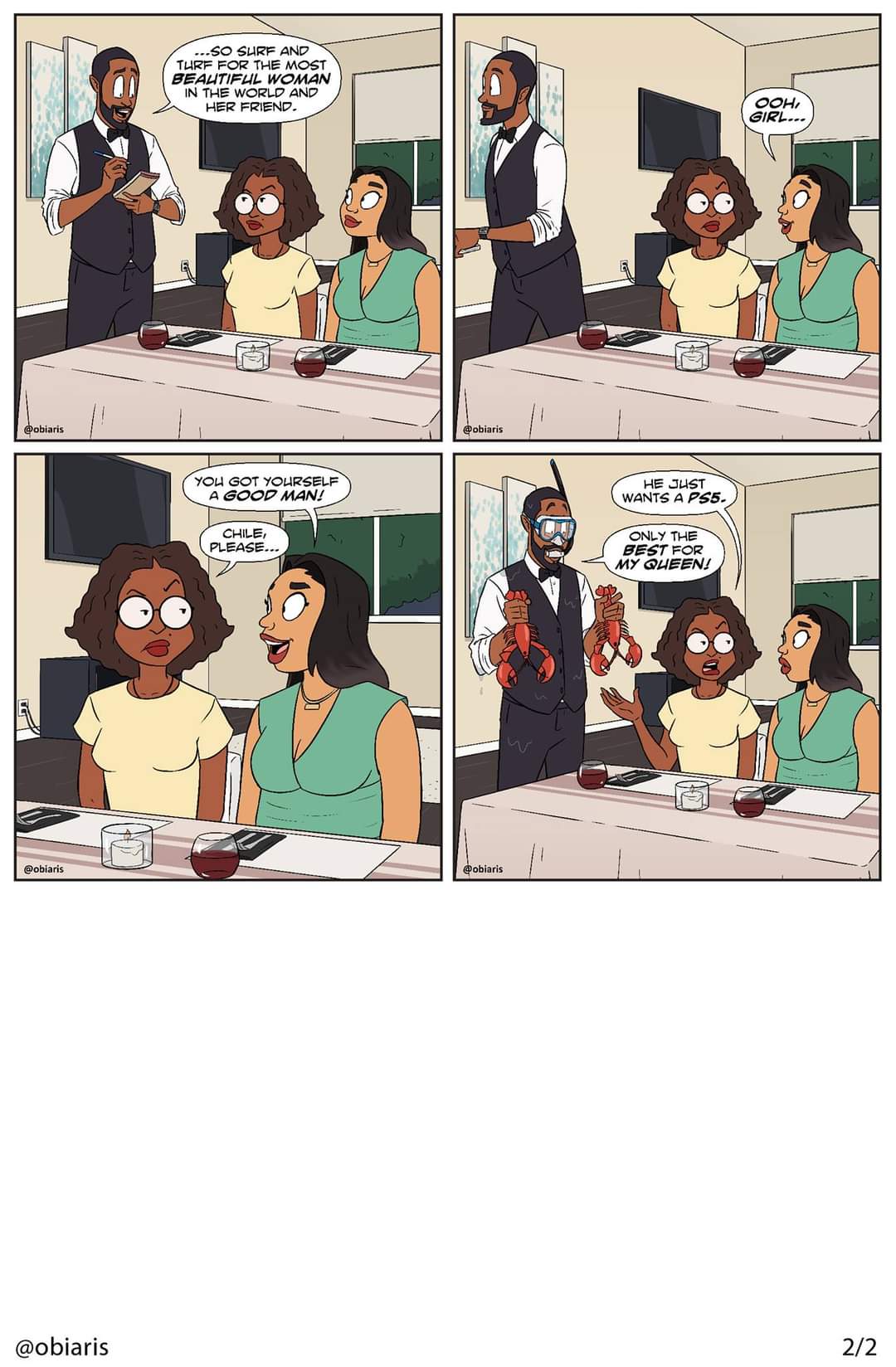 #8. You need this way more than i do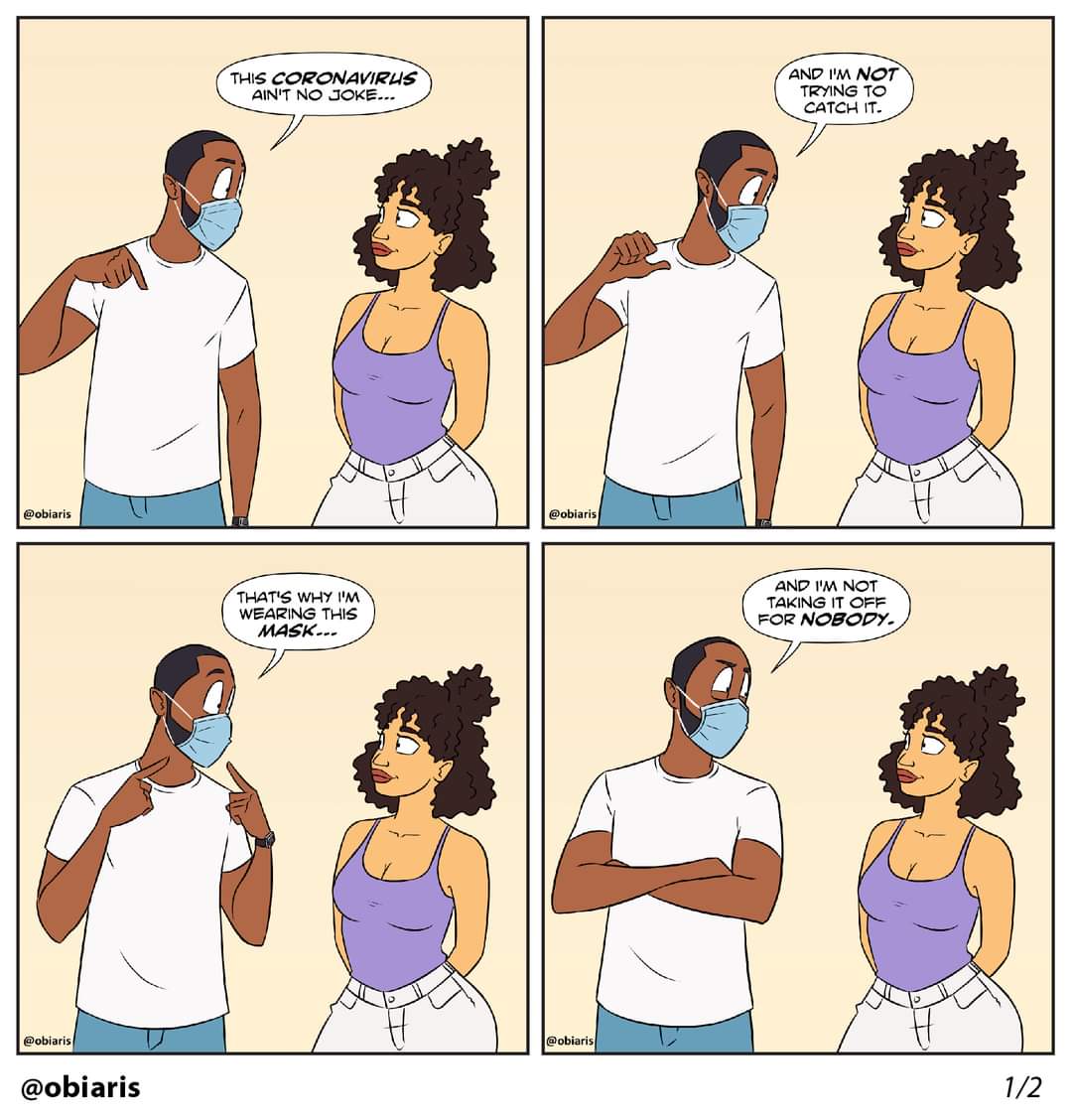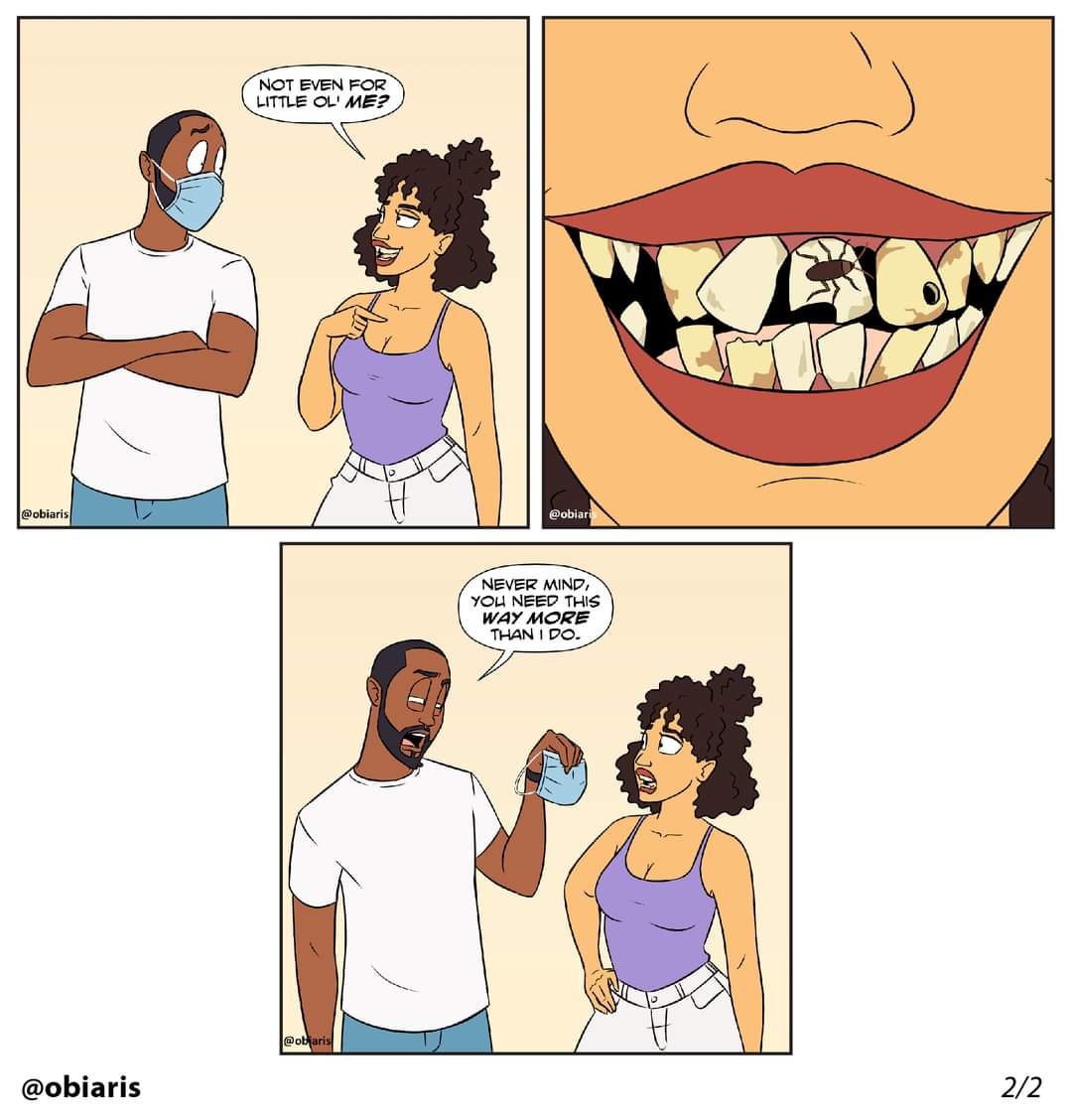 #9. Throw long hair to rescue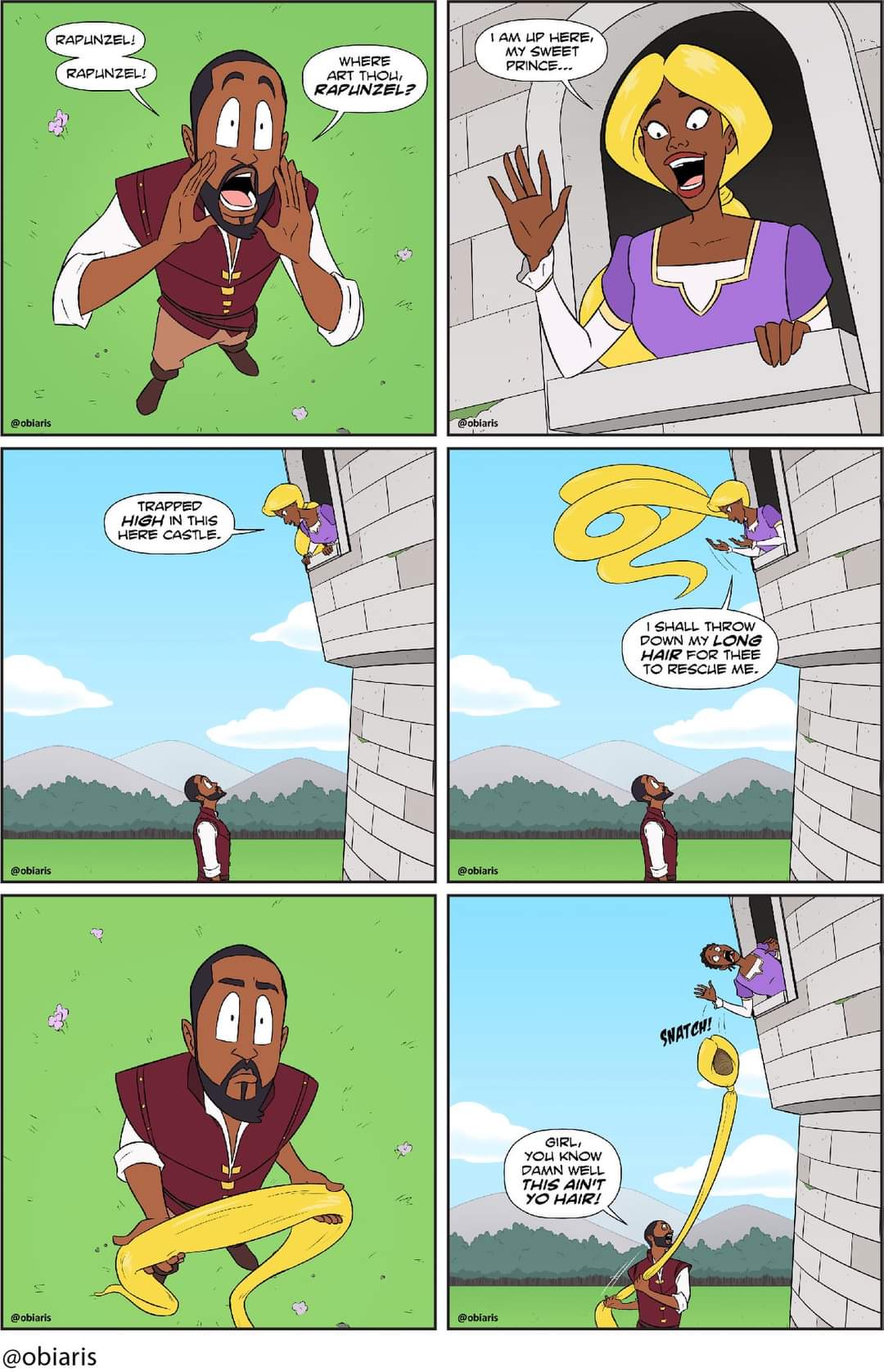 #10. Powerful Genie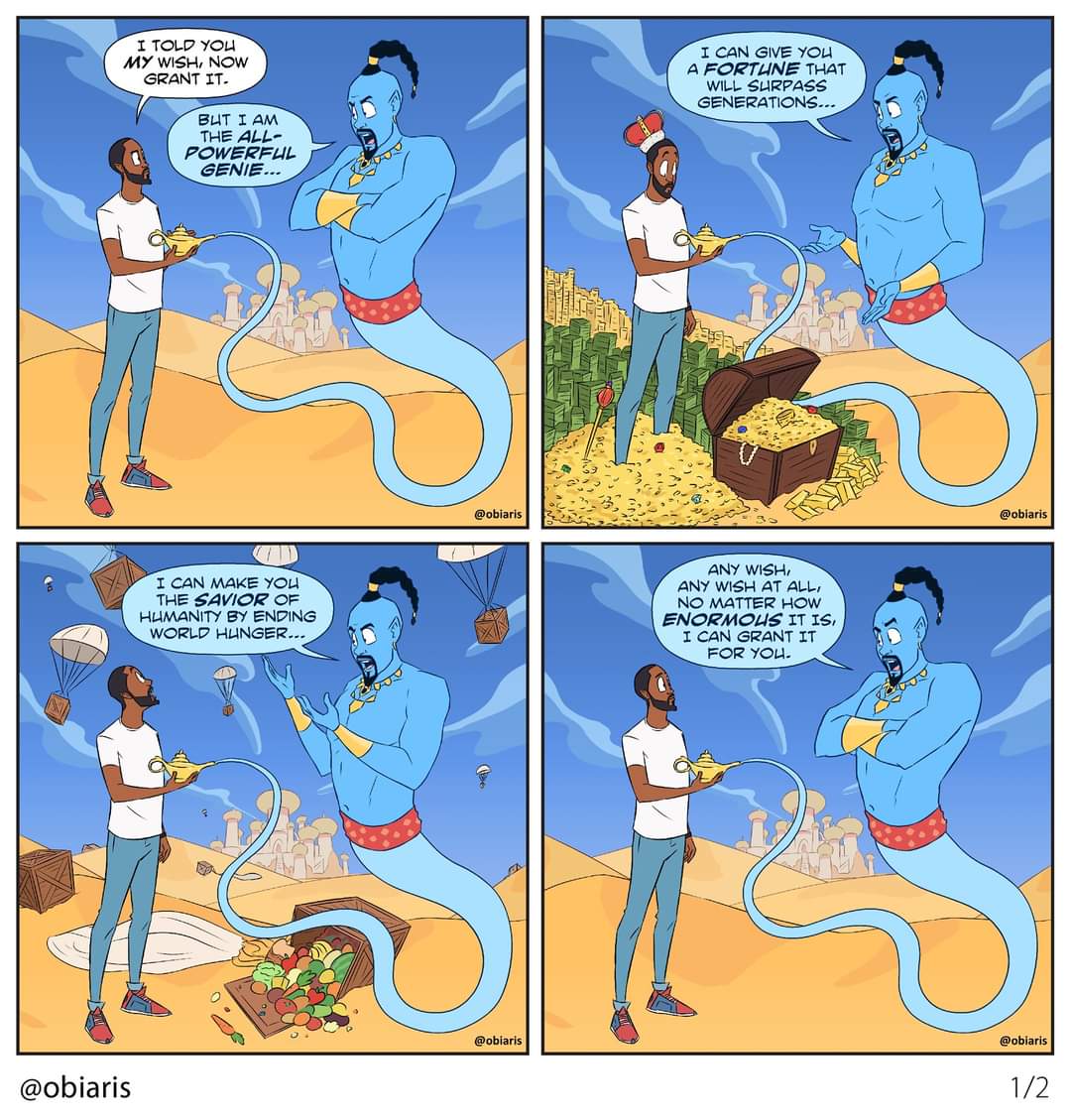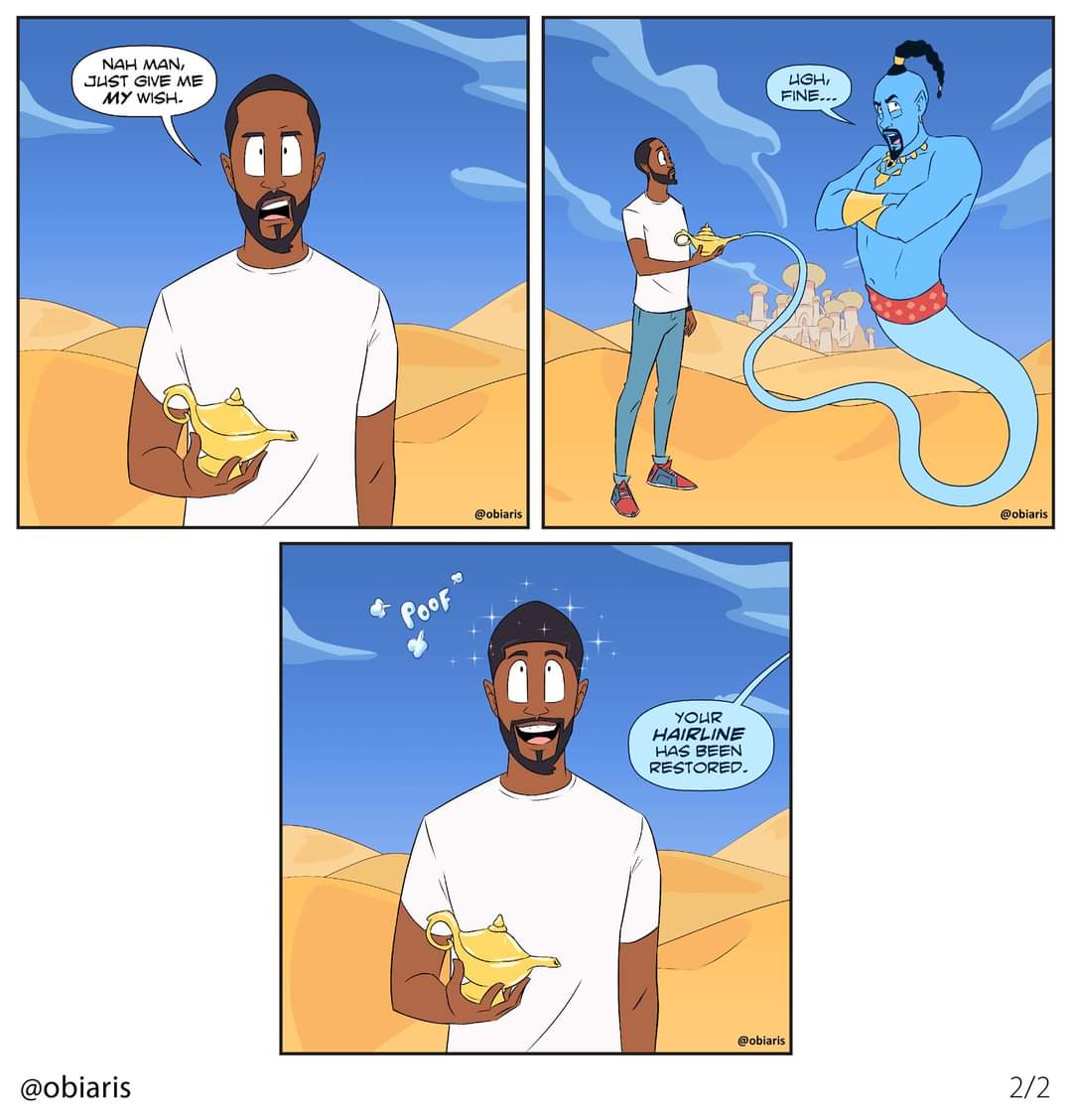 #11. Outfit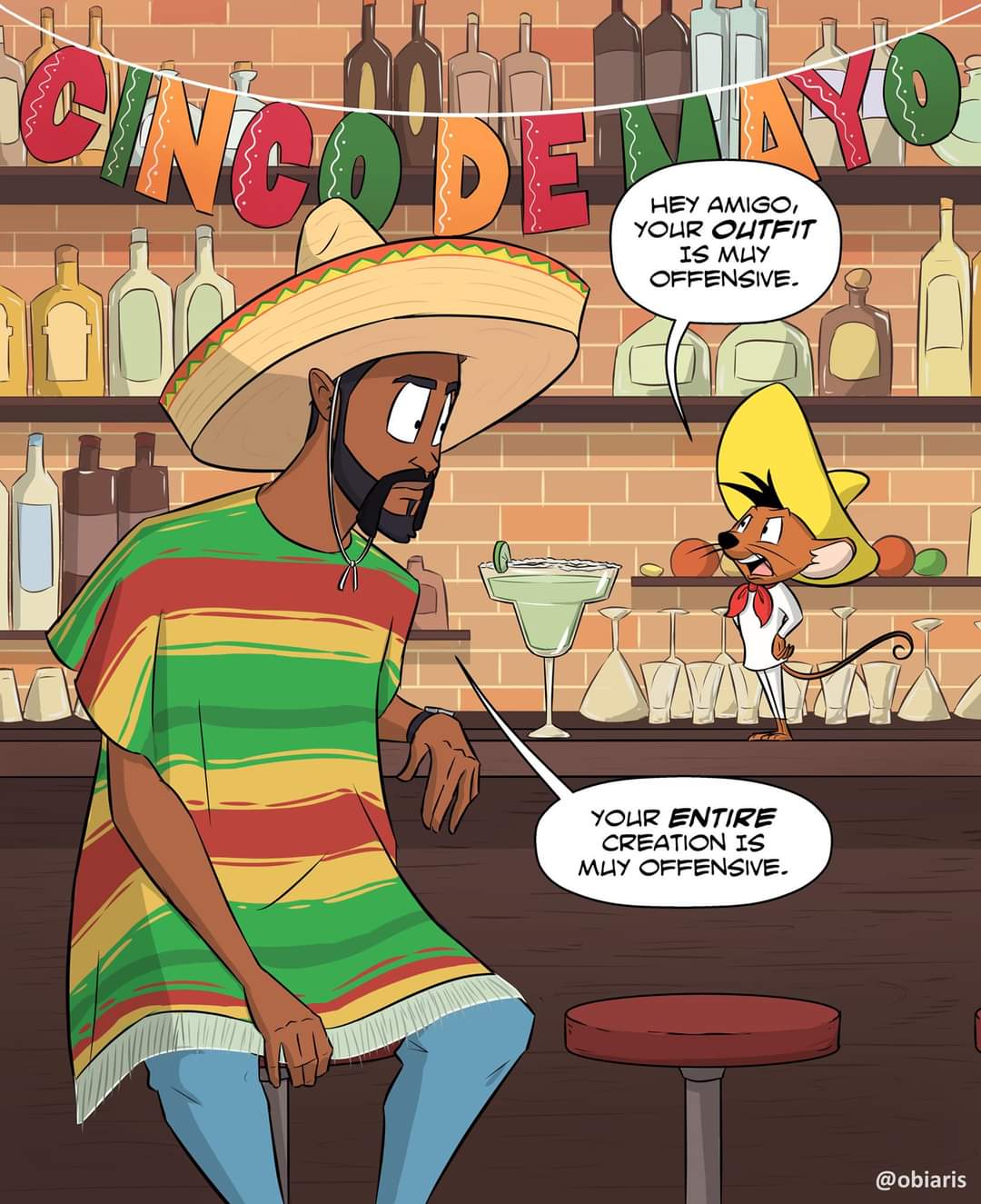 #12. Different outfits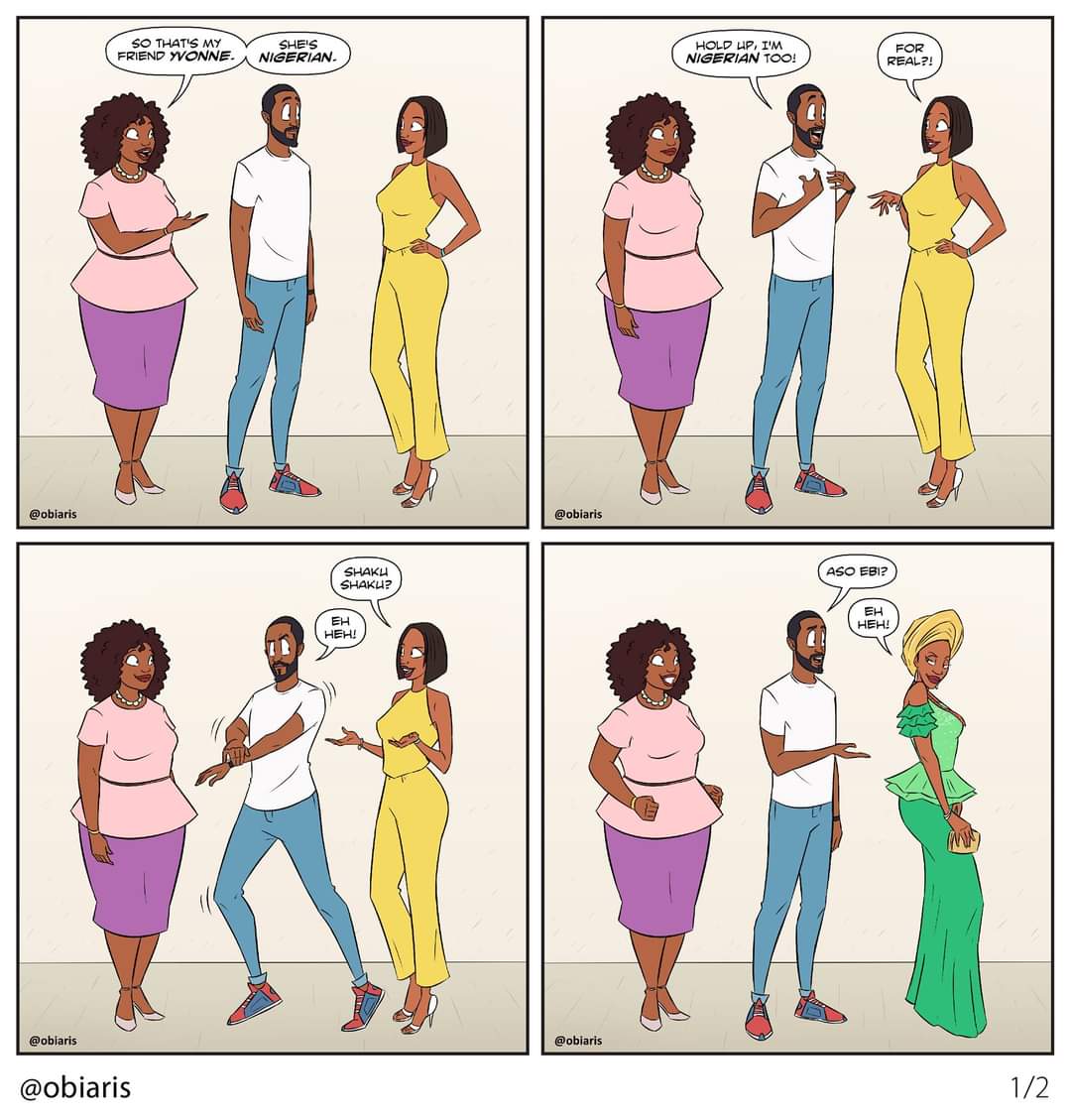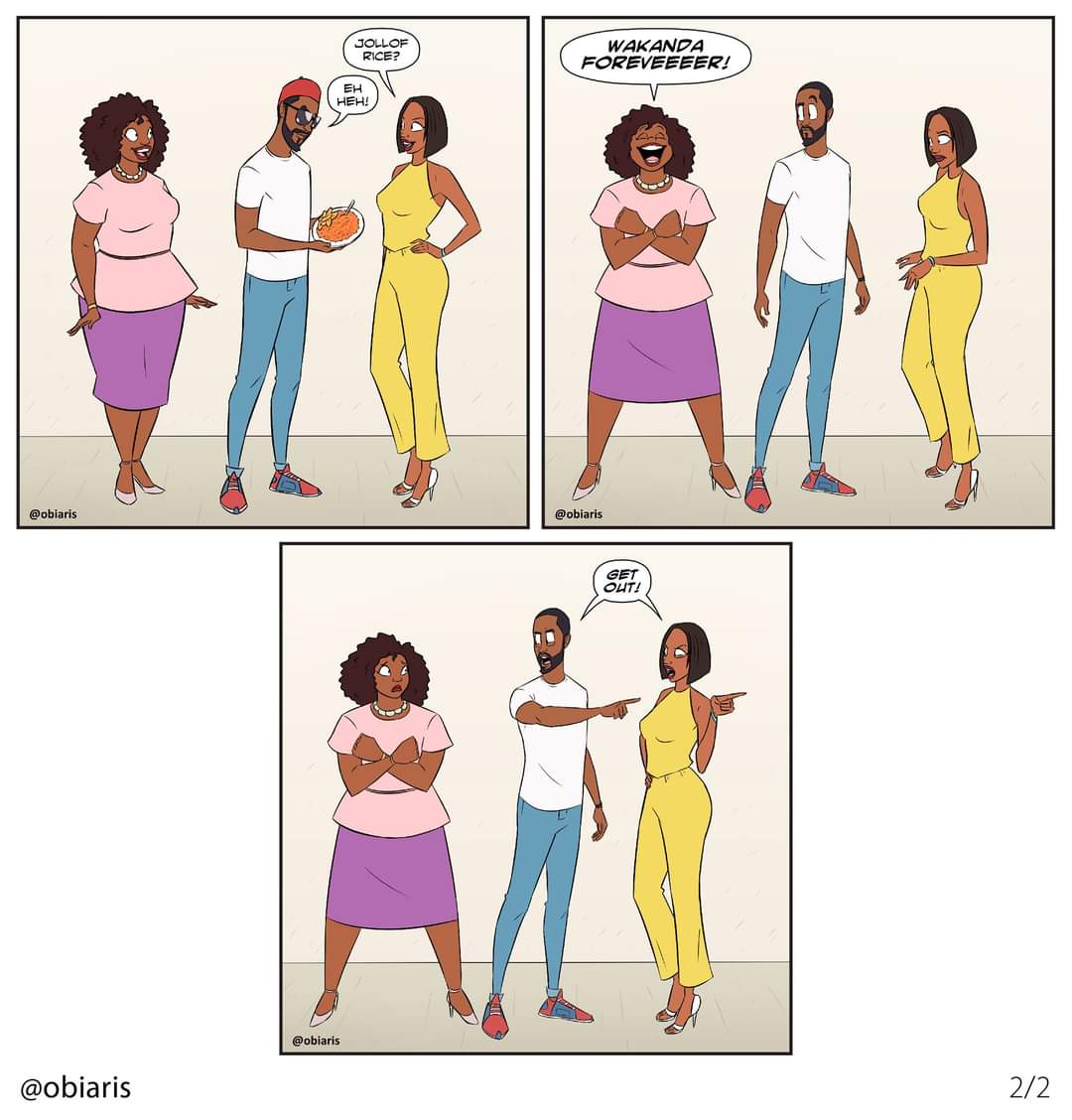 #13. Scrapbooking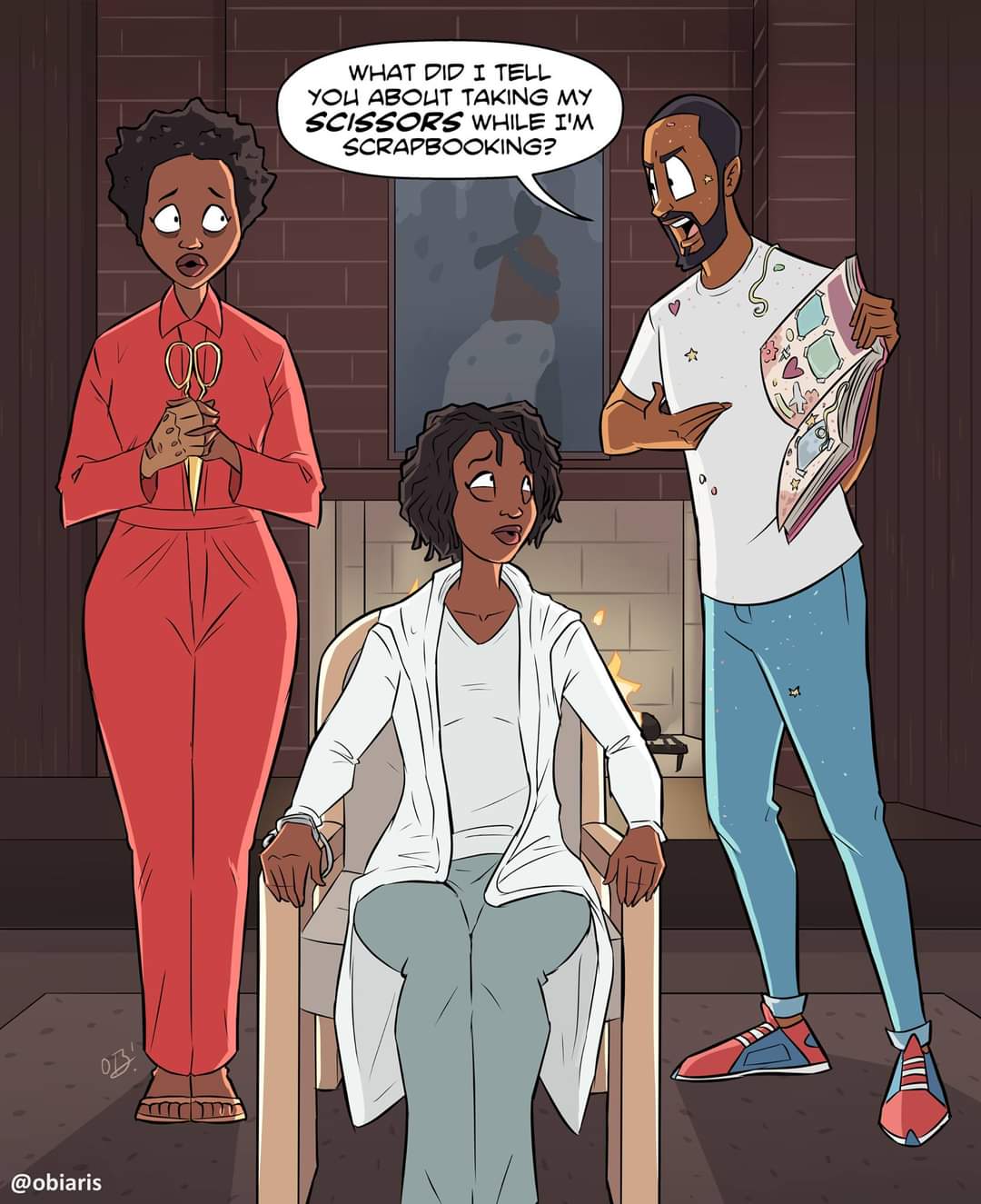 #14. You look stupid!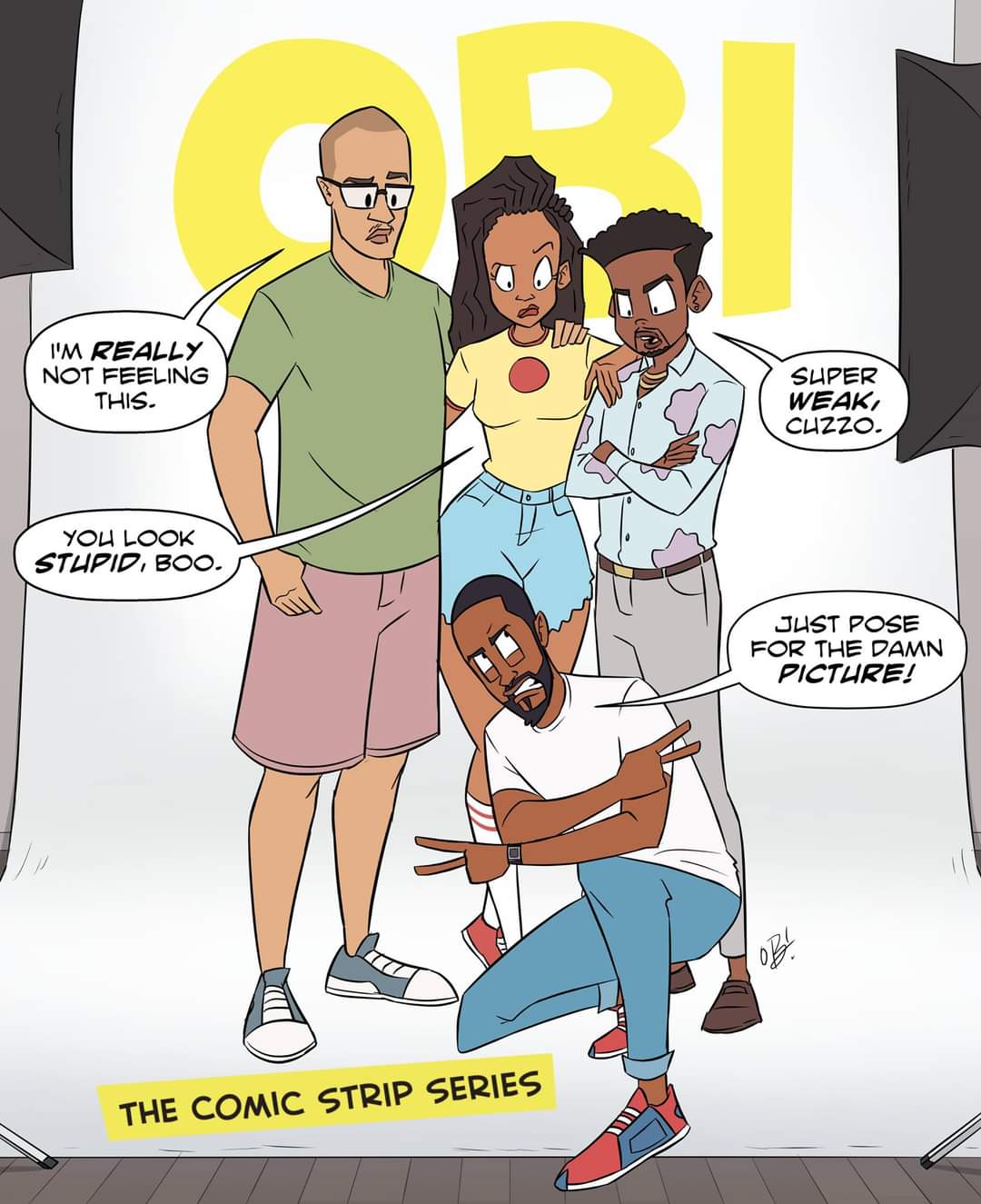 #15. Seller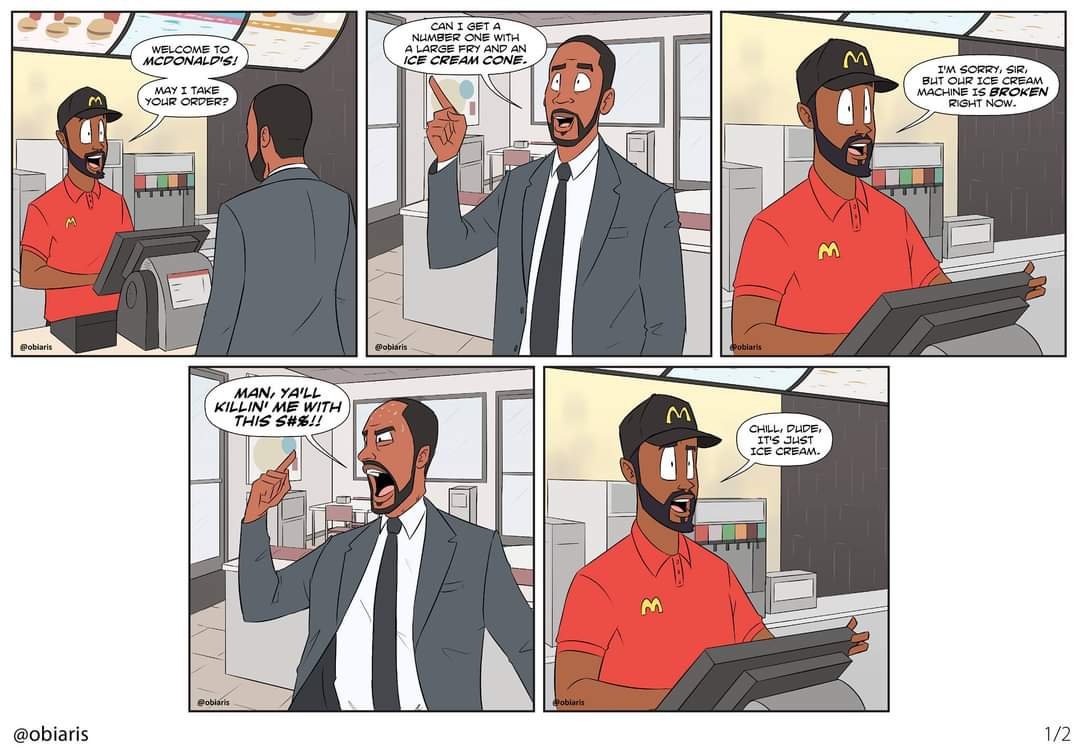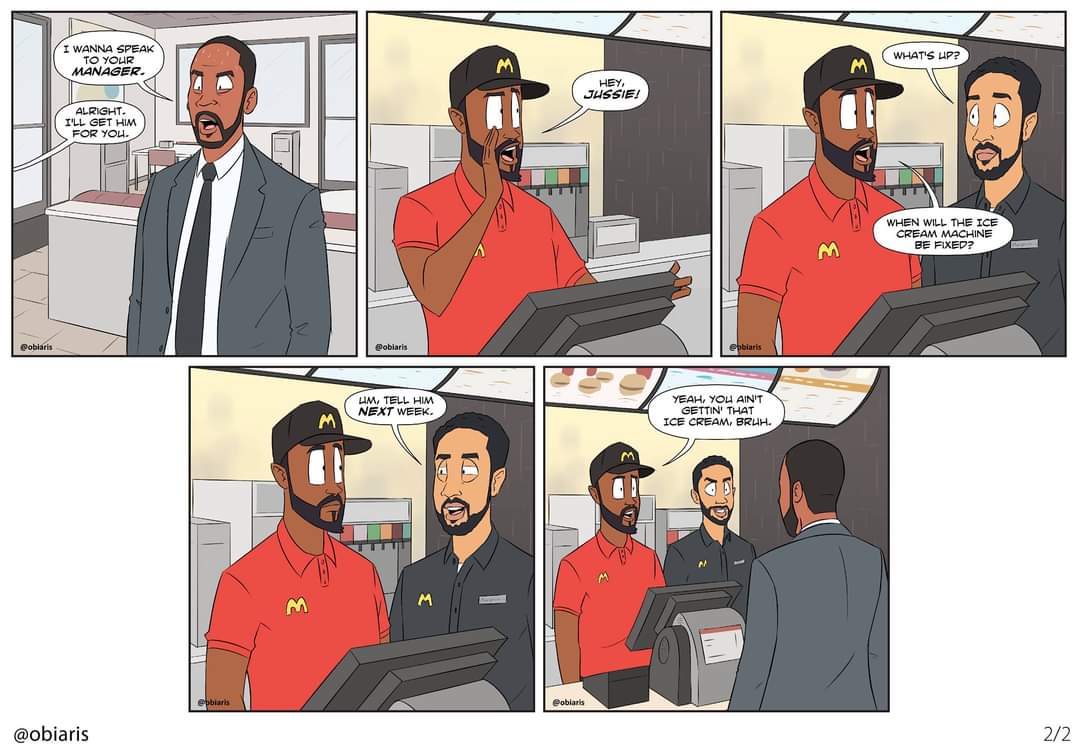 #16. Pursue my passion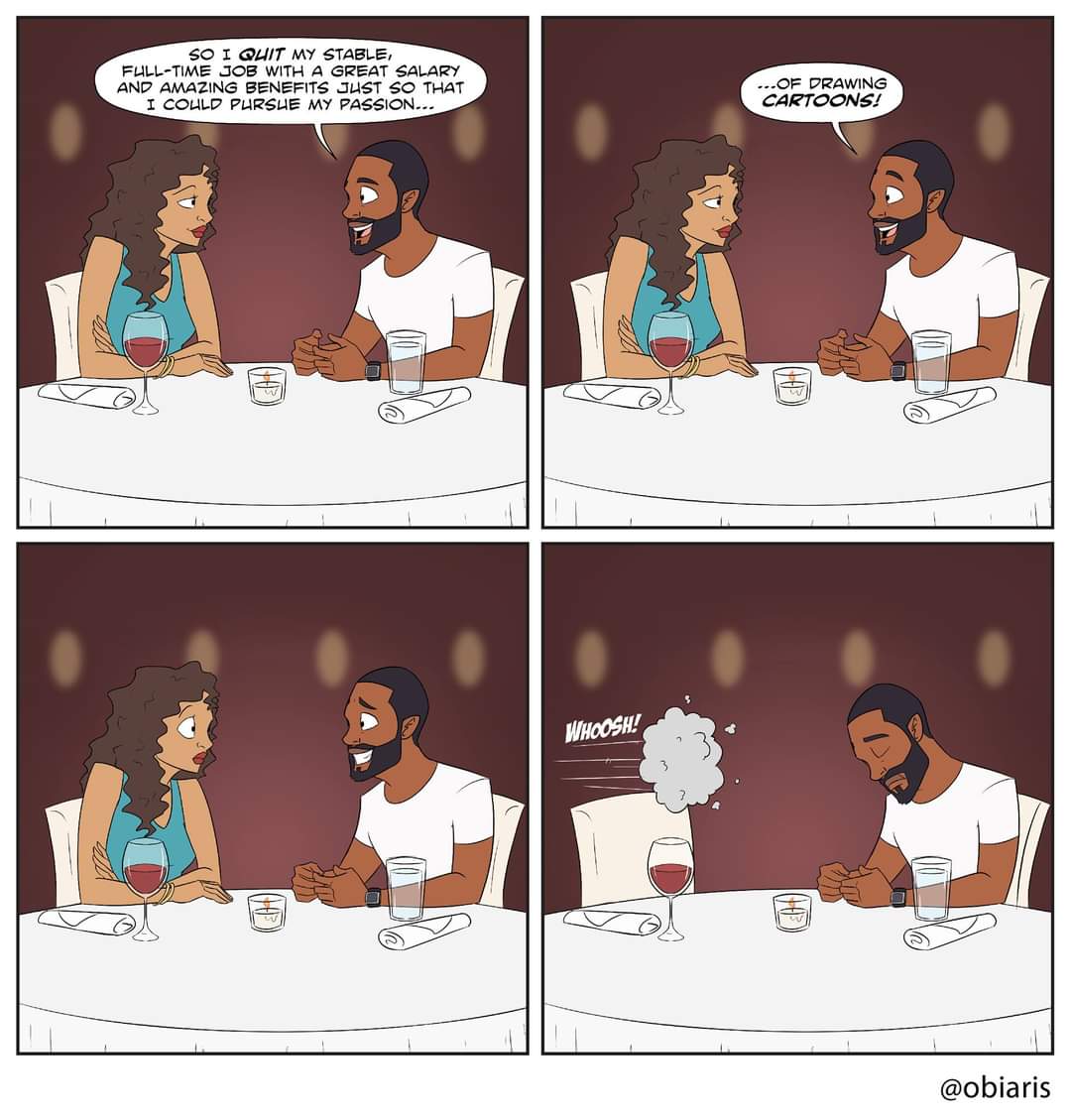 #17. Save me!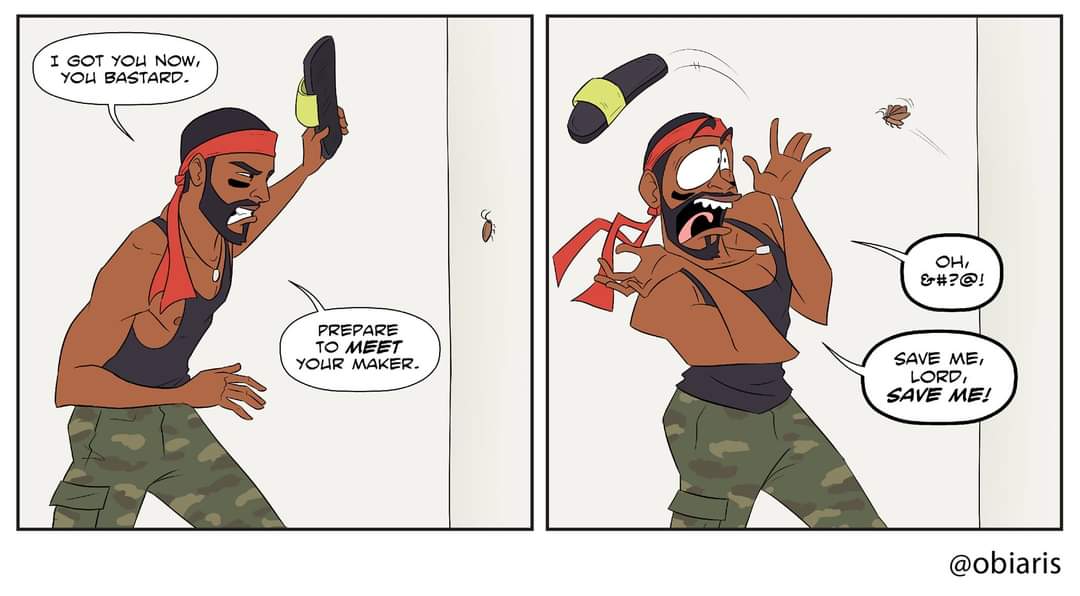 #18. I'm not really that hungry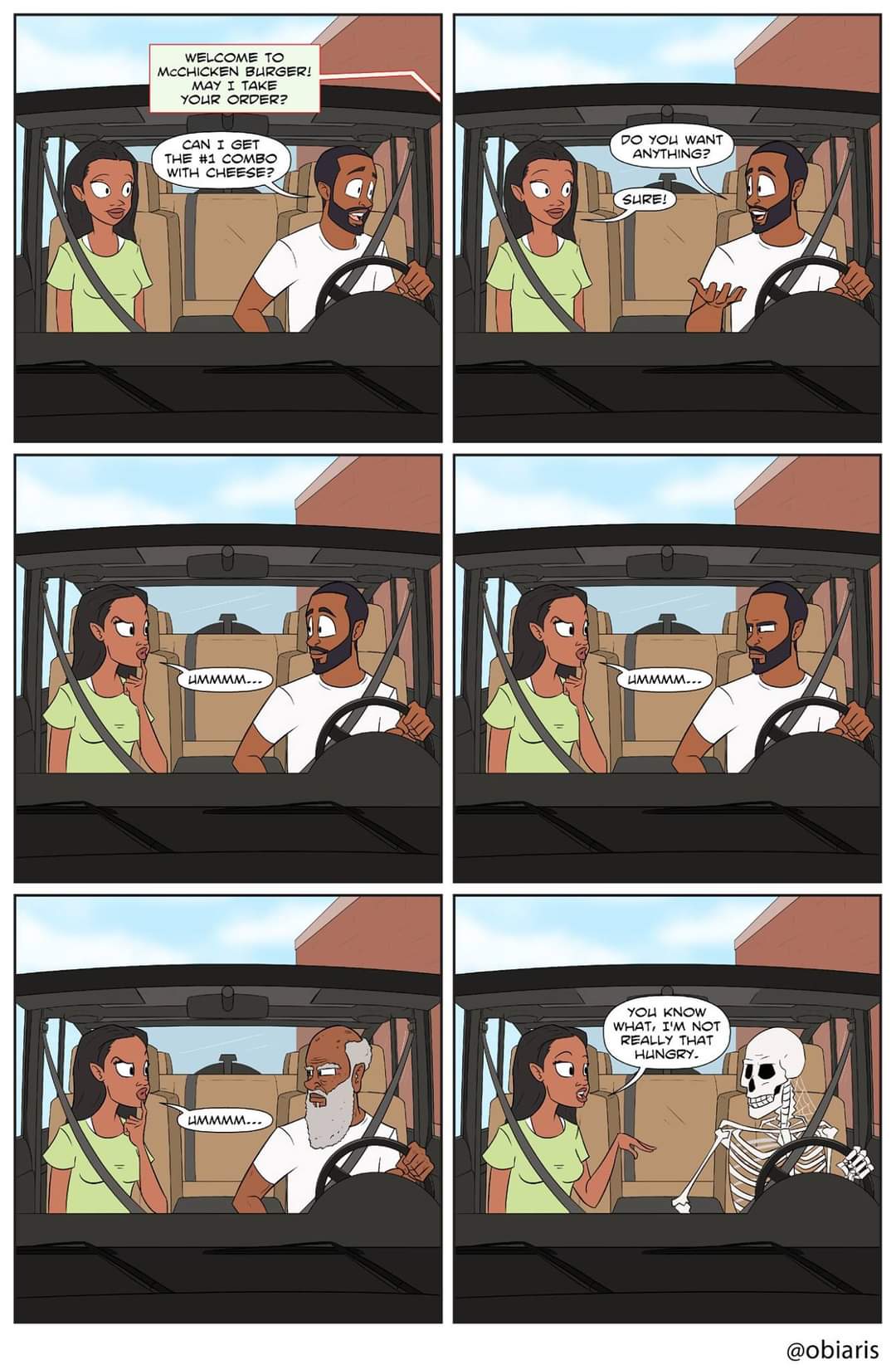 #19. Skinny jeans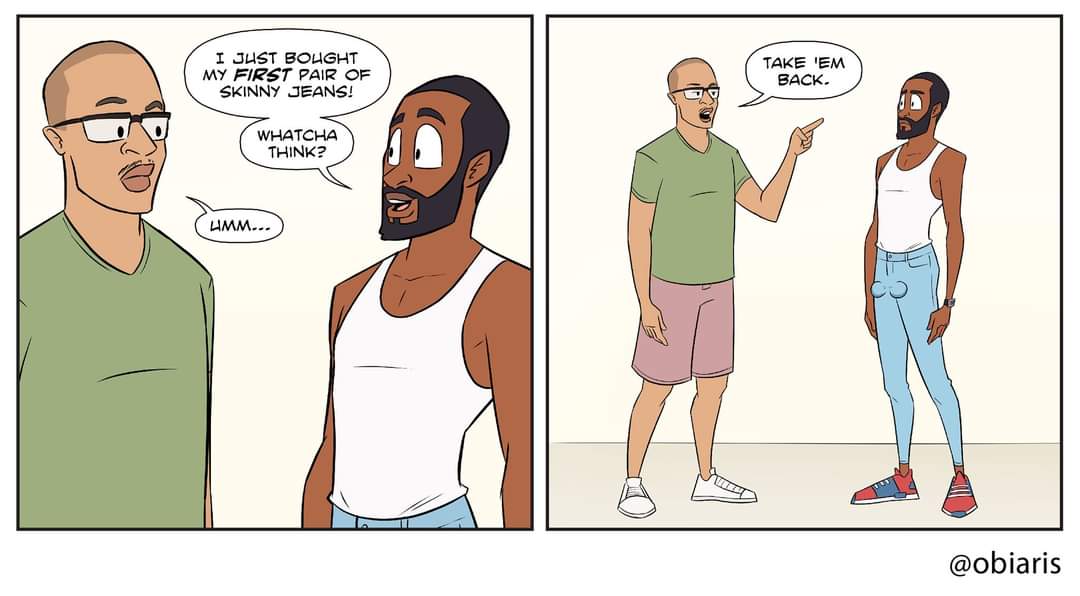 #20.