The dog Betty was rescued on the streets of Bratsk, Russia, by an animal shelter. Once safe, her caretakers gave her a bath to remove the pair of eyebrows that, they believed, a soulless human had painted with down on the puppy's face.
But when the coloration didn't fade after grooming they realized it was her natural eyebrows! The little girl had a rare pigmentation that gave her a human and curious appearance.
No one wanted her for her peculiar appearance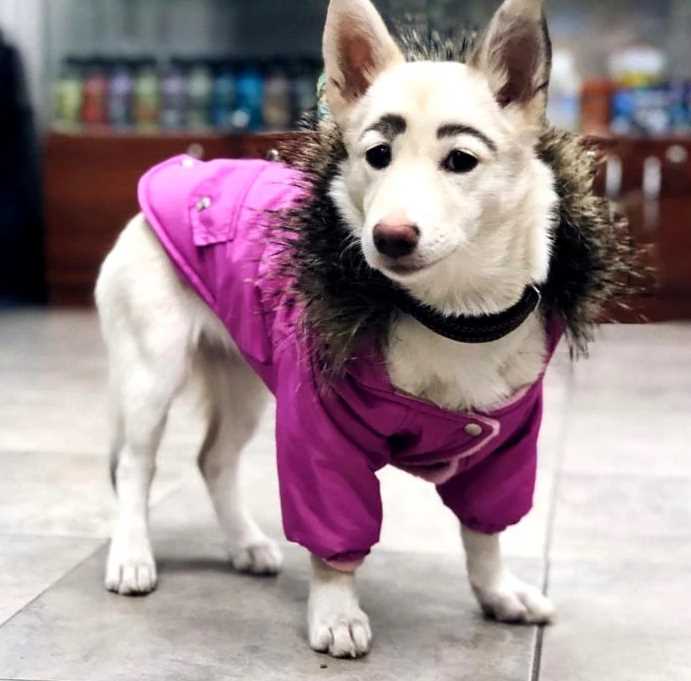 The hostel owners posted photos of Frida (named after Frida Kahlo) on their website and even appeared on a local newscast. Everyone was confident that her unusual image would make her find a quick owner, but it wasn't.
Despite the fact that some people communicated with the intention of adopting it, once they saw it up close they no longer wanted it because it seemed strange to them.
Finally found a home
Luckily Oskana Maymsina stumbled upon the photos of the puppy on the internet and felt sorry to read that no one wanted her for her eyebrows. Then she decided it would be her.
Upon reaching the shelter, he carried her and Frida felt so comfortable and confident that she fell asleep in his arms.
Her name is Betty now. She's incredibly smart and has already befriended my 17-year-old cat.
Why do you have eyebrows?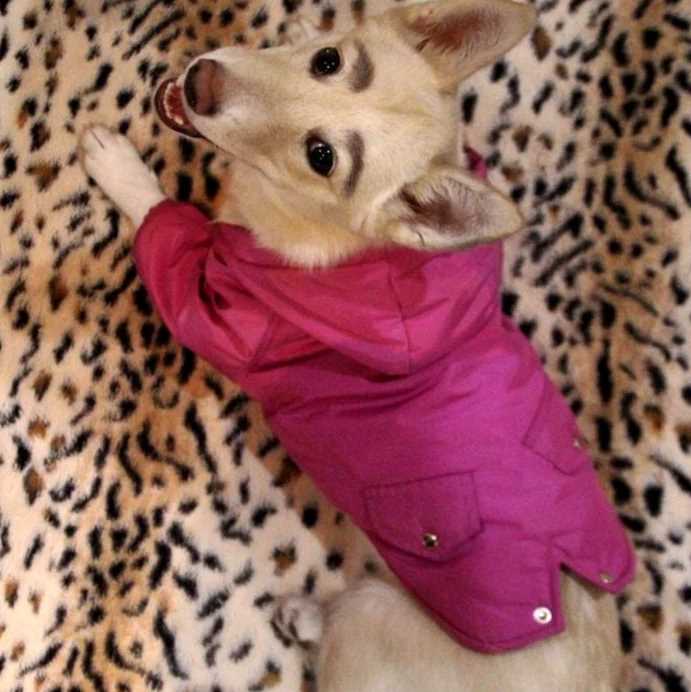 One of the shelter workers says that in all her years working at the site, she has never seen an animal similar in appearance to the dog.
Veterinarian Nadezhda Grozetskaya described the strange pigmentation as a "joke of nature" and said it had nothing to do with Betty's race (who is, in fact, a mixed-race) or her parents. It is simply a birthmark, a mole that will lighten over time but will not disappear.
Although it took him a while to find a house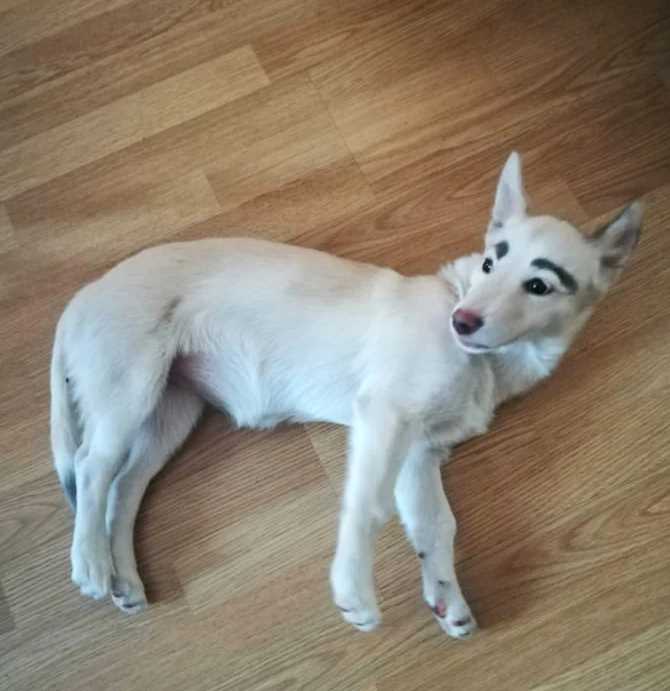 The wait was worth it
Betty was in the best hands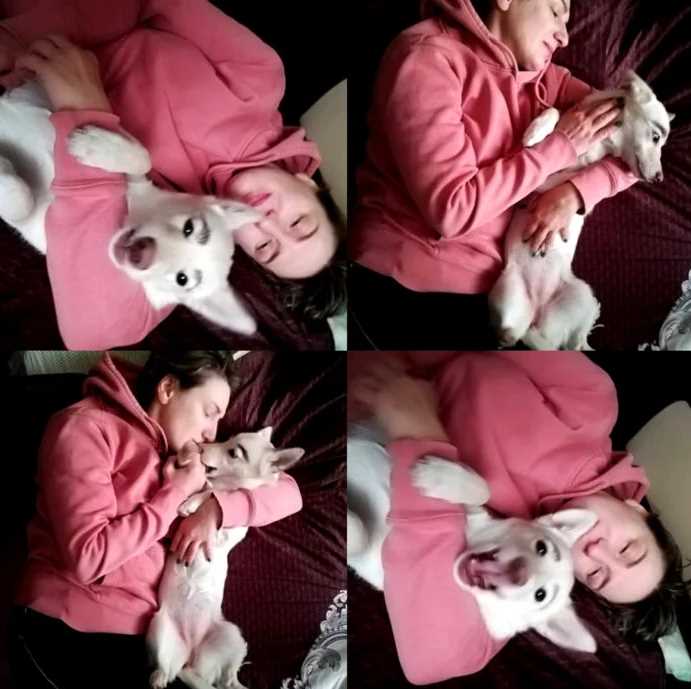 And she won't be alone again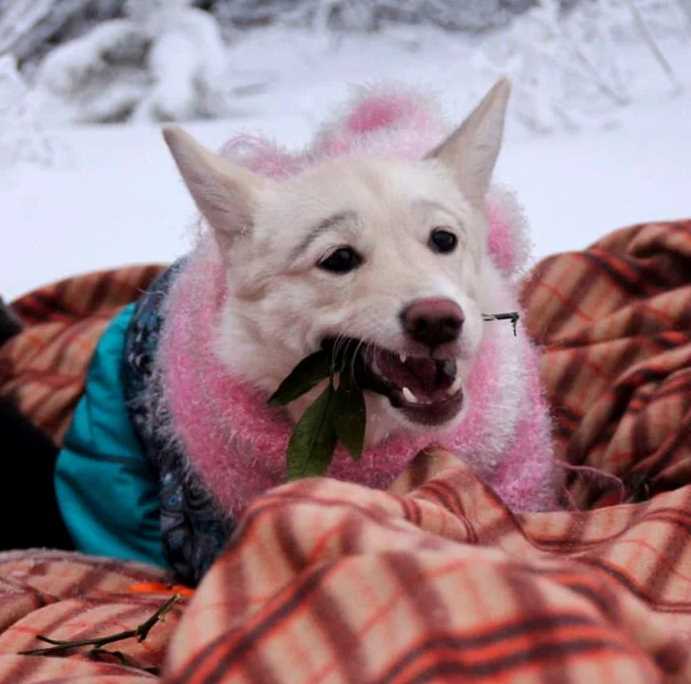 Now you only have to worry about sleeping
Run in the snow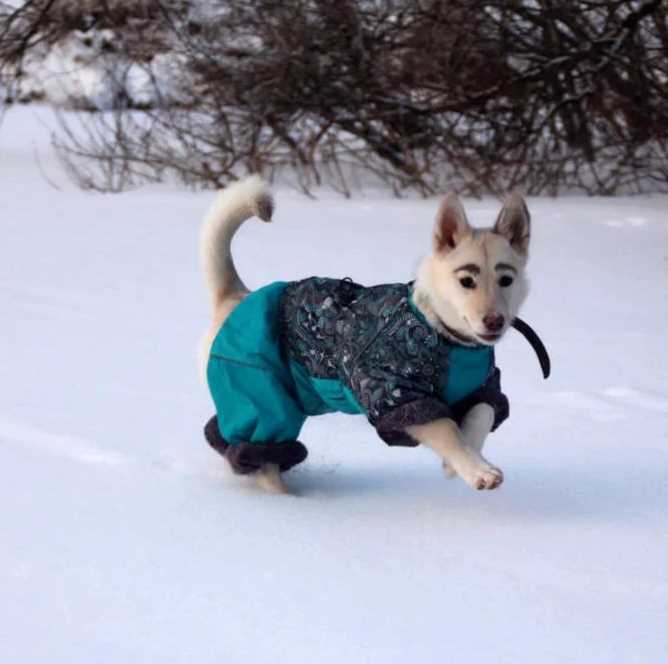 Posing for her fans to paint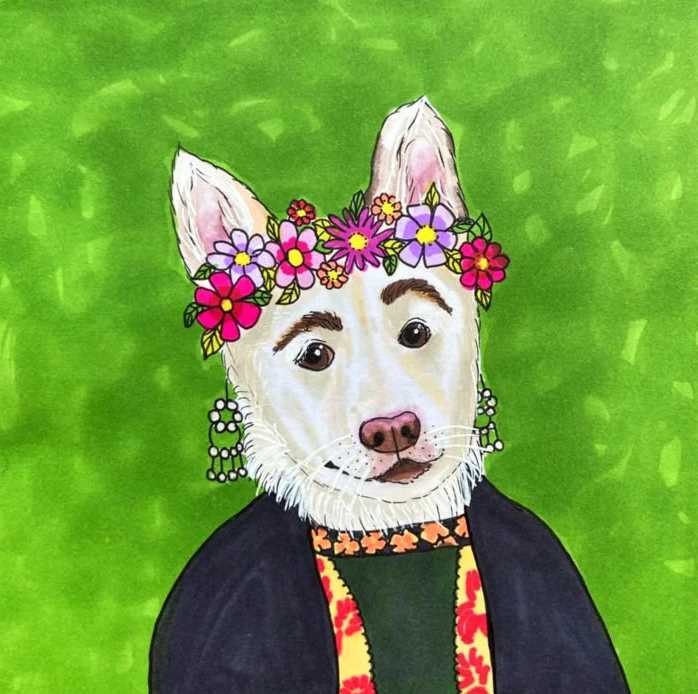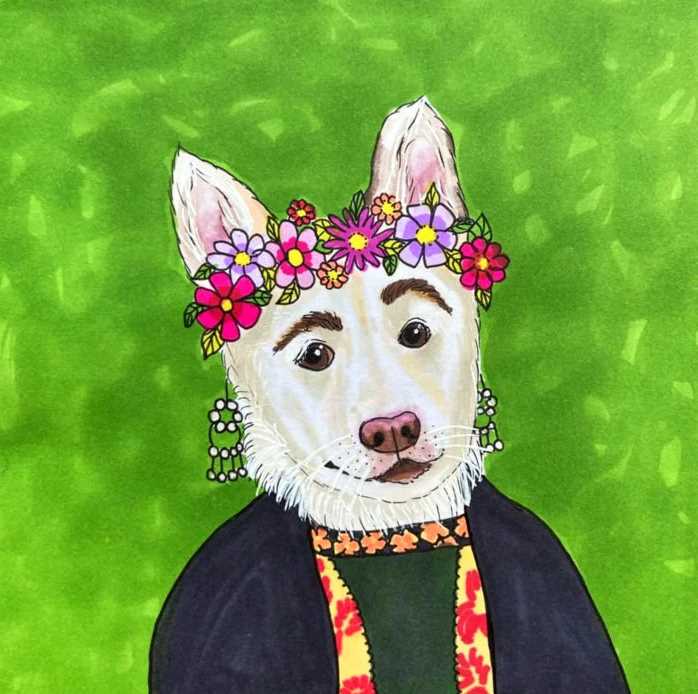 And wear cute sweaters!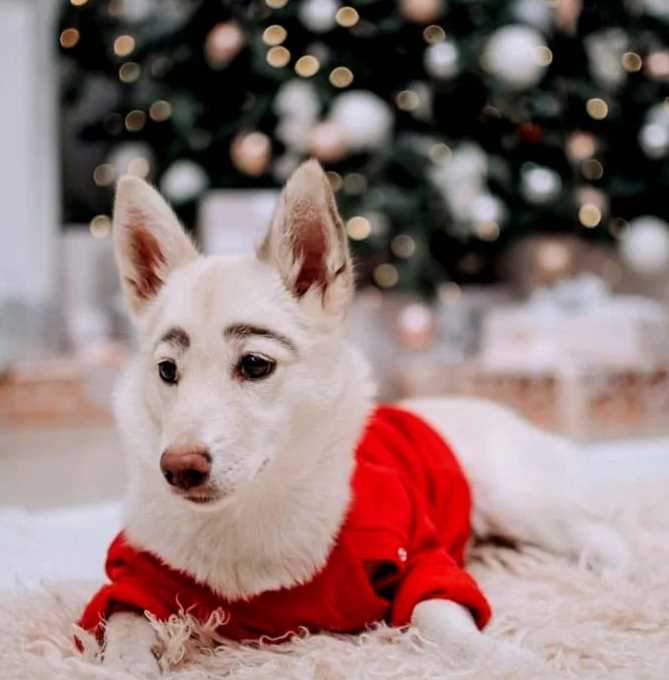 She is a lucky dog
And with better eyebrows than those of any influencer