Burly began his webcomic about the great beyond toward the start of this current year yet it has just made considerable progress. The Immortal Grind grabs your attention with simply its tagline – "Chronicling the day by day life of afterlife – however, it doesn't let down once you begin looking too.
More info: Instagram
#1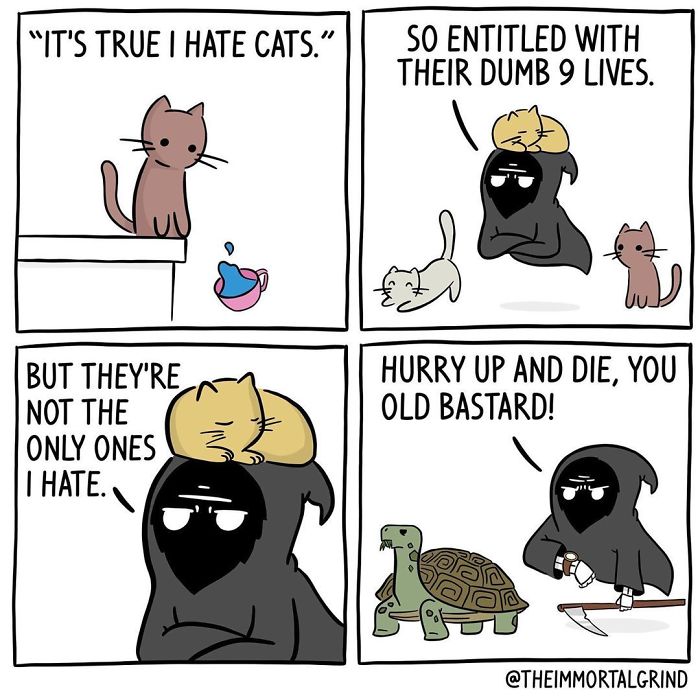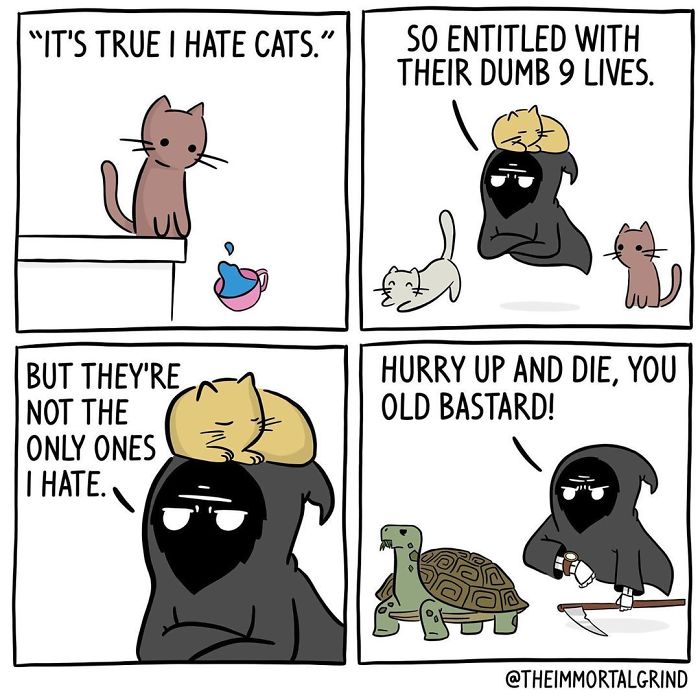 My experience is in graphic design yet with all the more emphasis on vector-based structures (like logos and symbols). I chose to begin a webcomic as an approach to get more experience in digital drawing and the related tools," Burly clarified
The series is tied in with making jokes about "a day in the life" of those in the afterlife, consequently the name. The creator said this incorporates pretty everything from the annoyances of functioning as Dea-th to the ordinariness of running Hell.
#2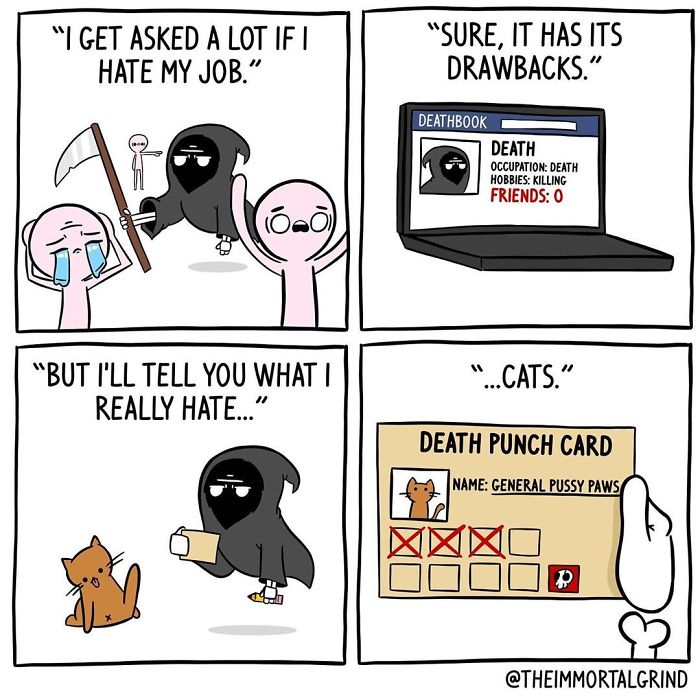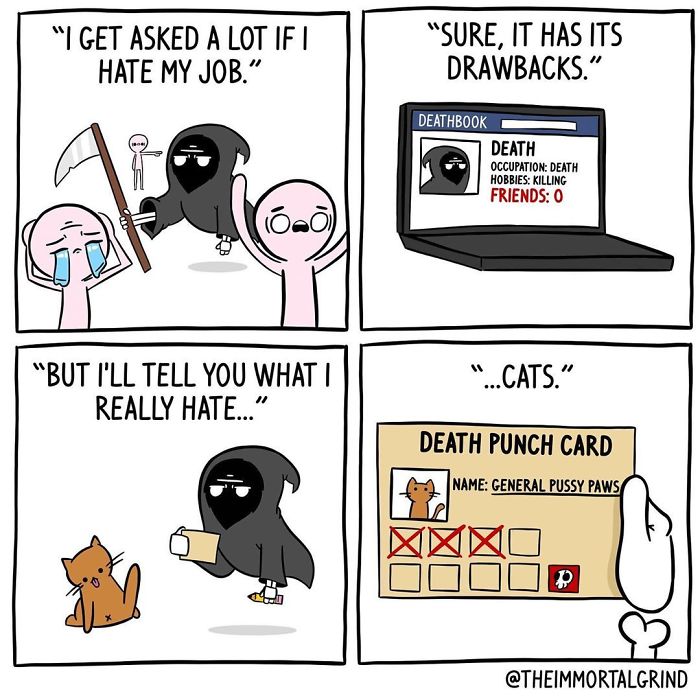 #3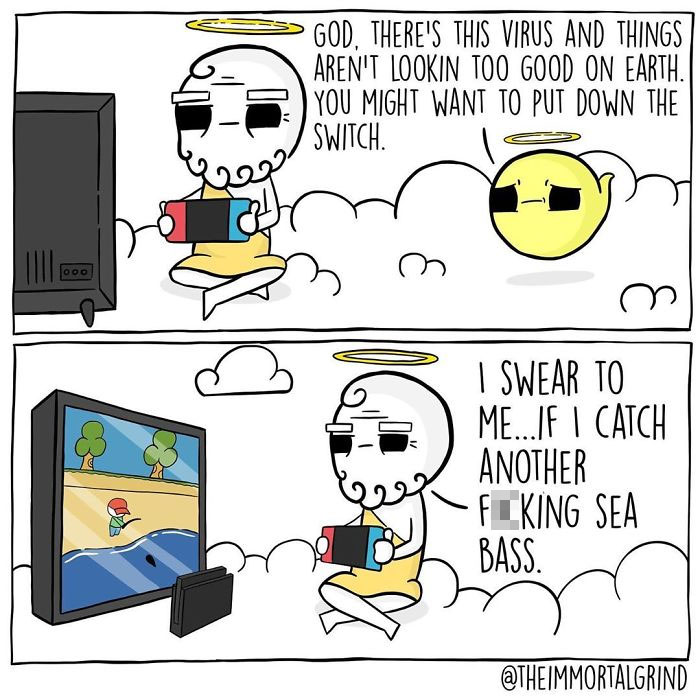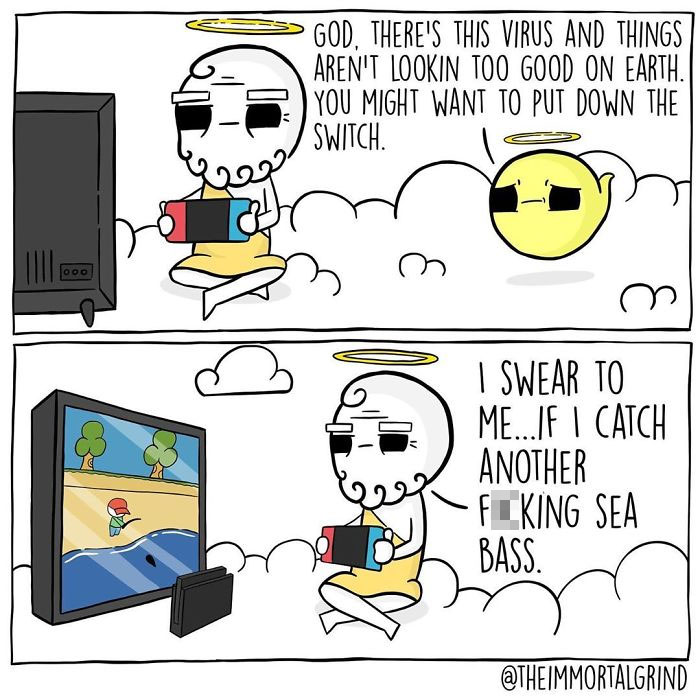 #4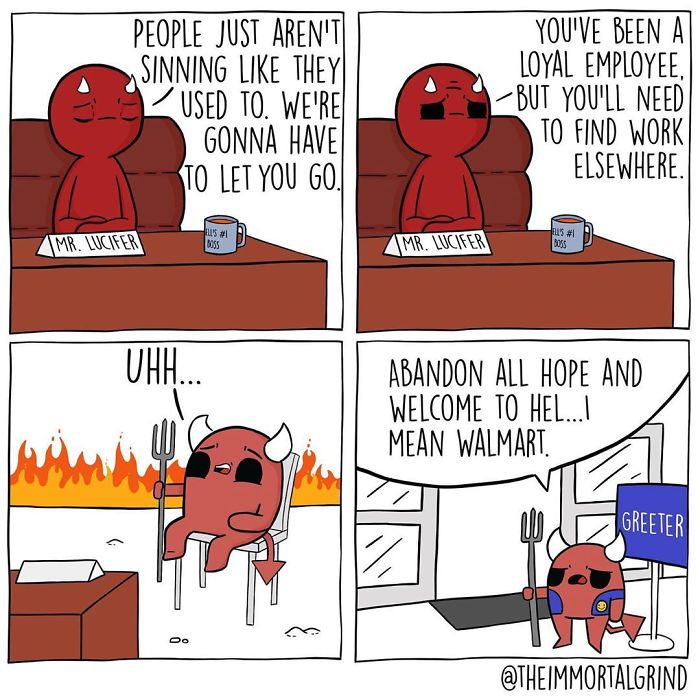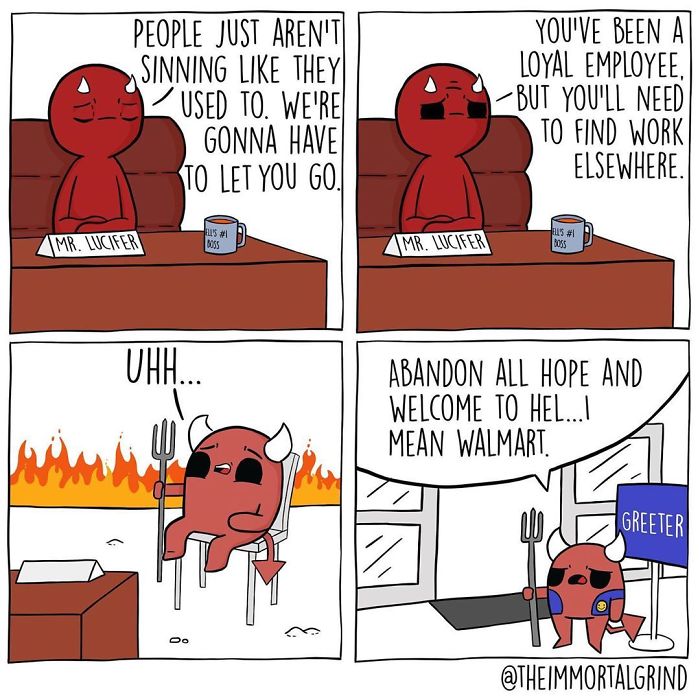 #5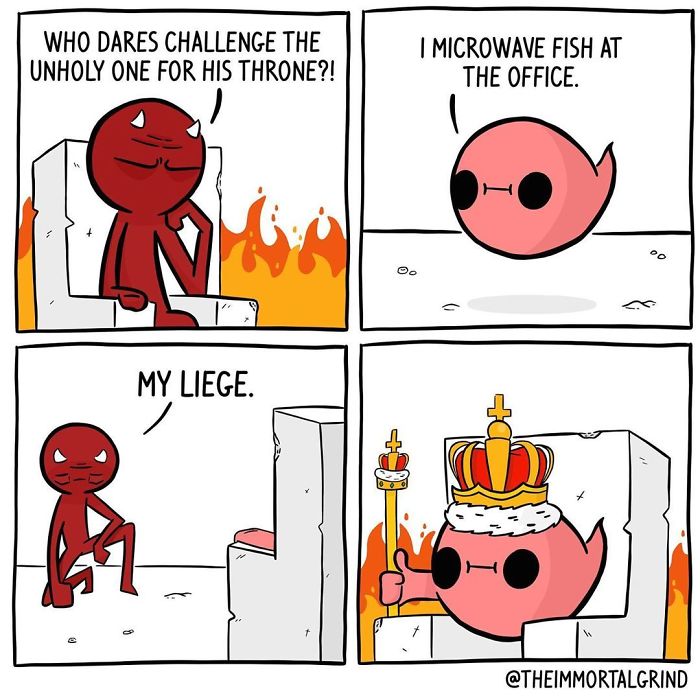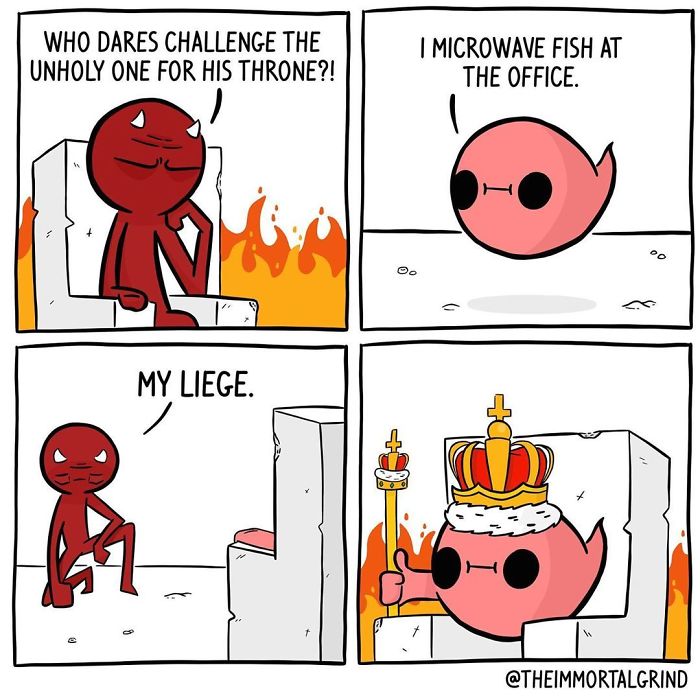 #6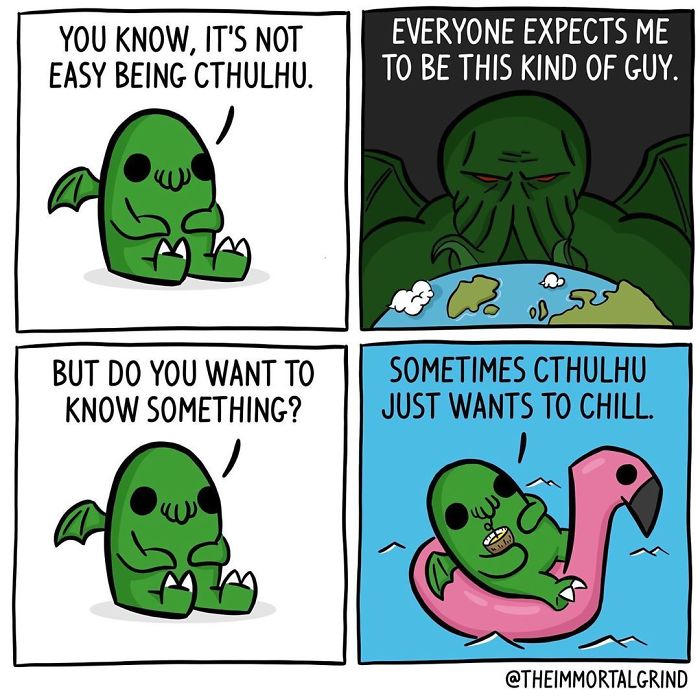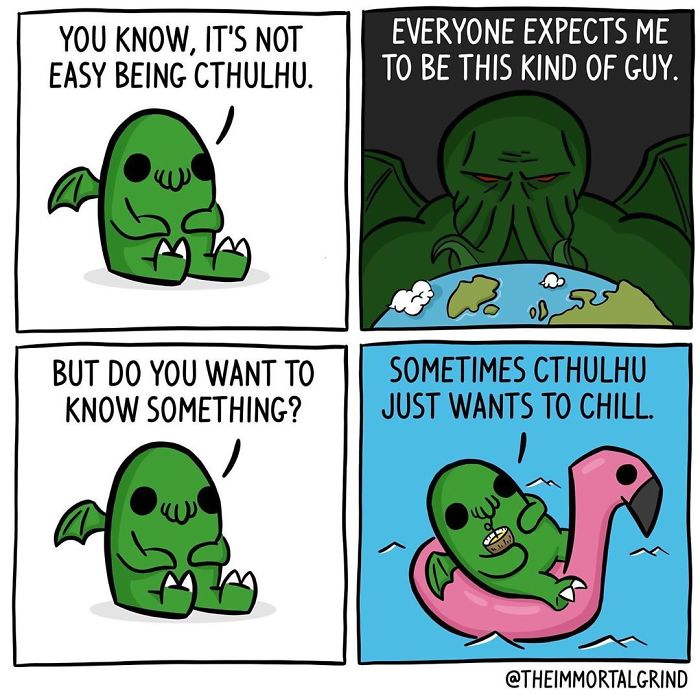 #7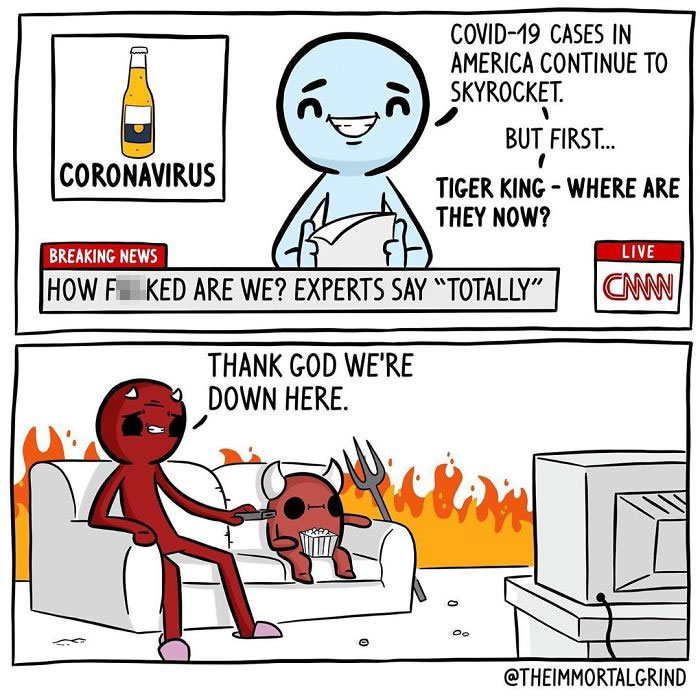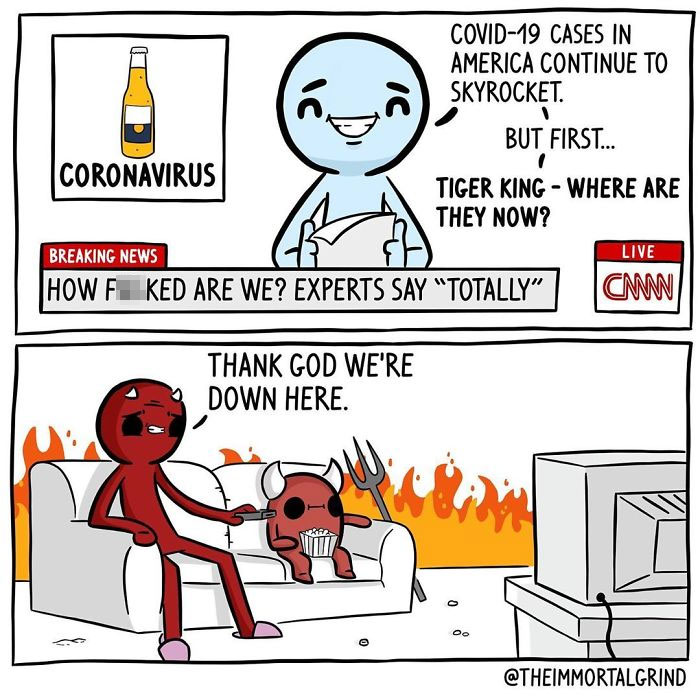 #8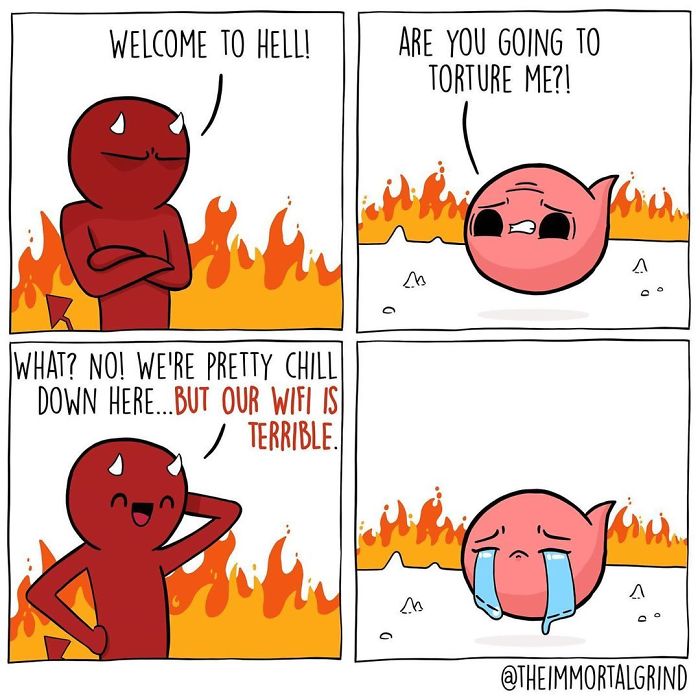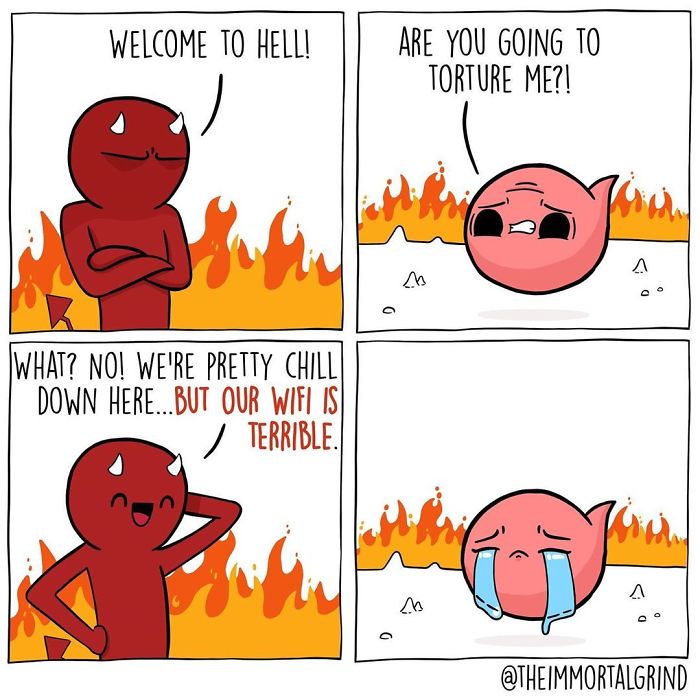 #9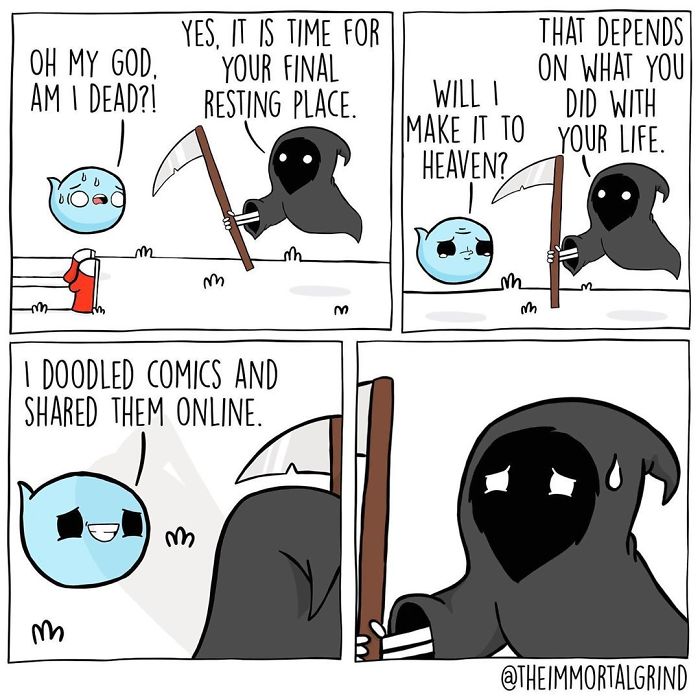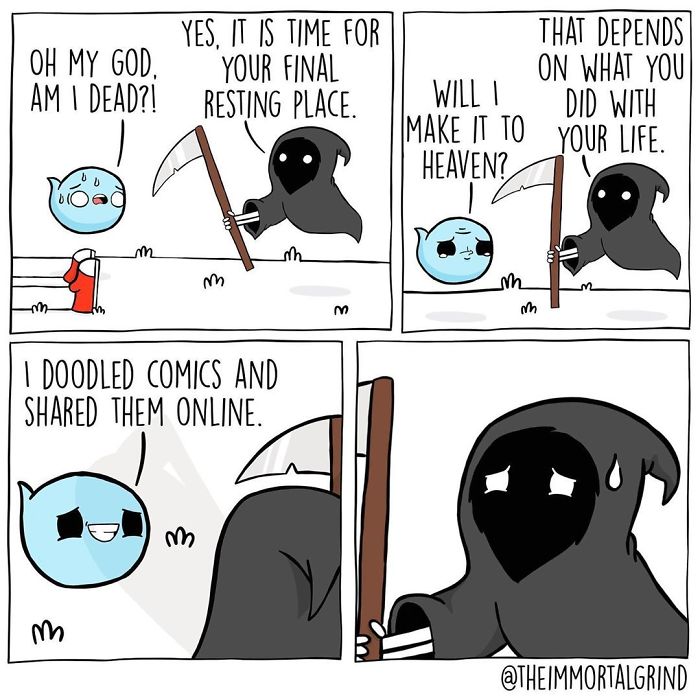 #10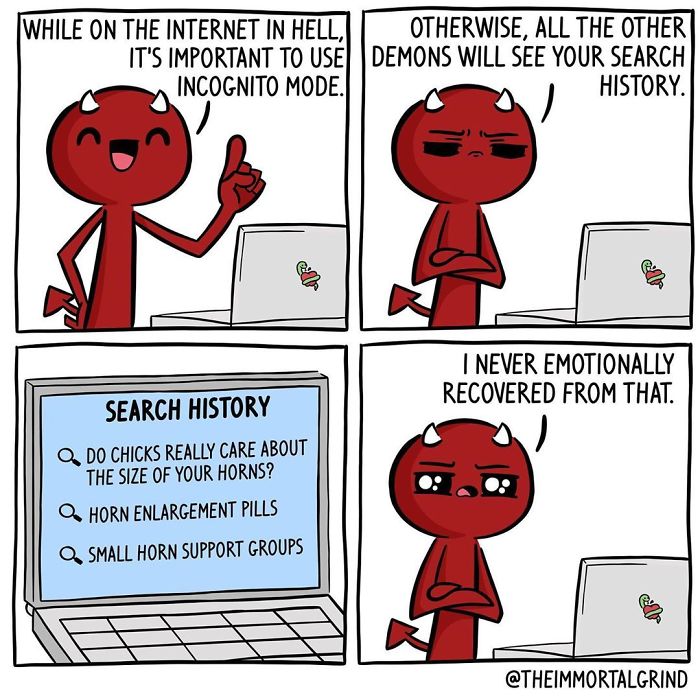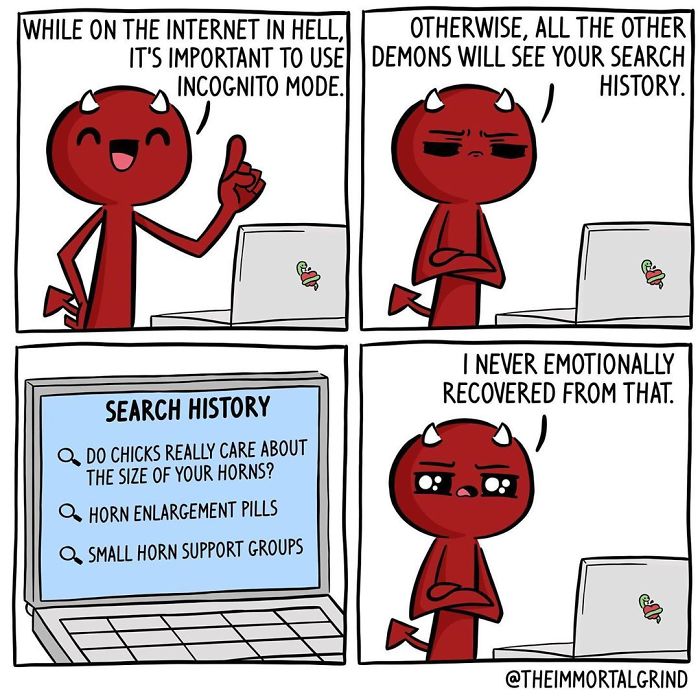 #11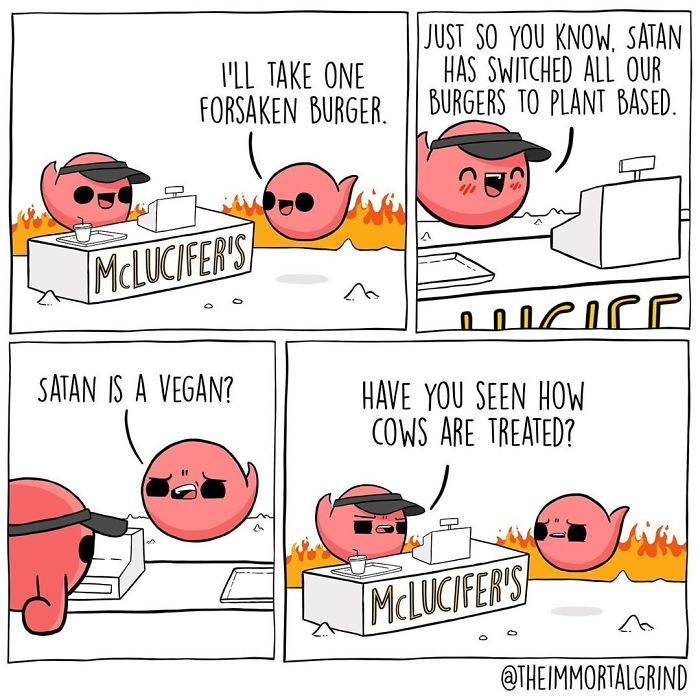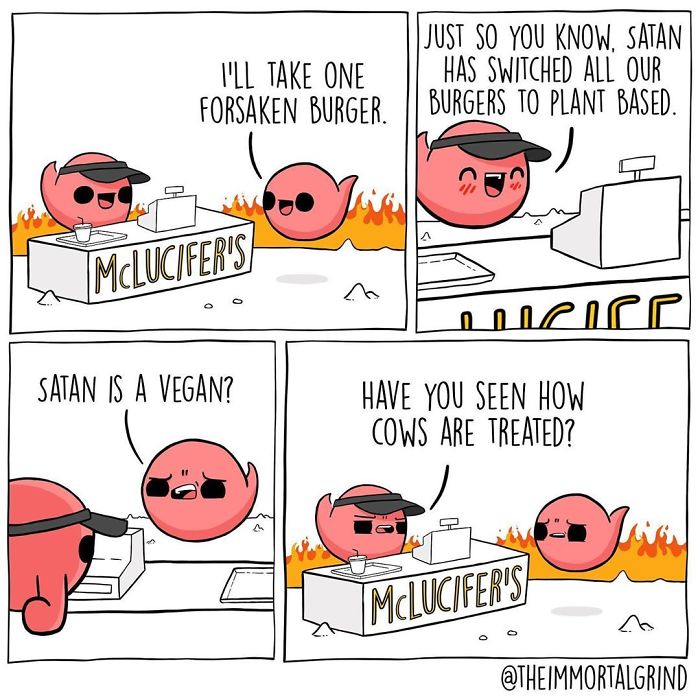 #12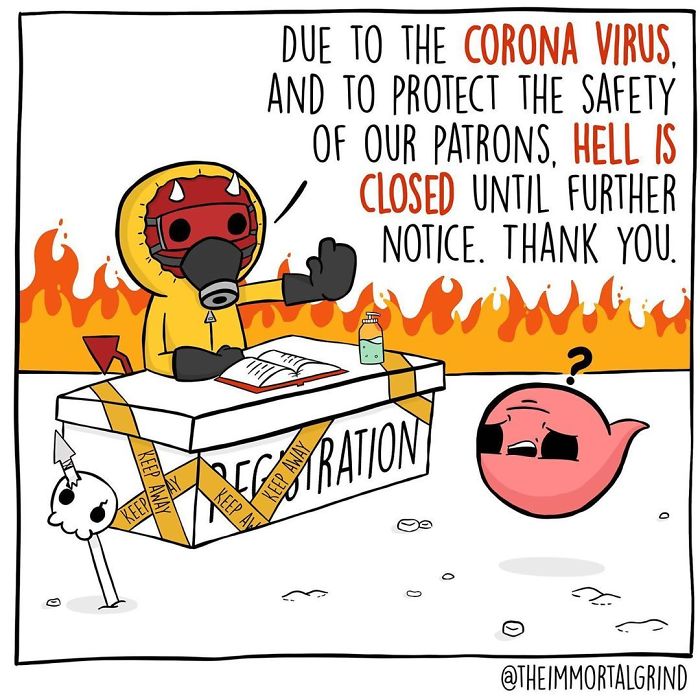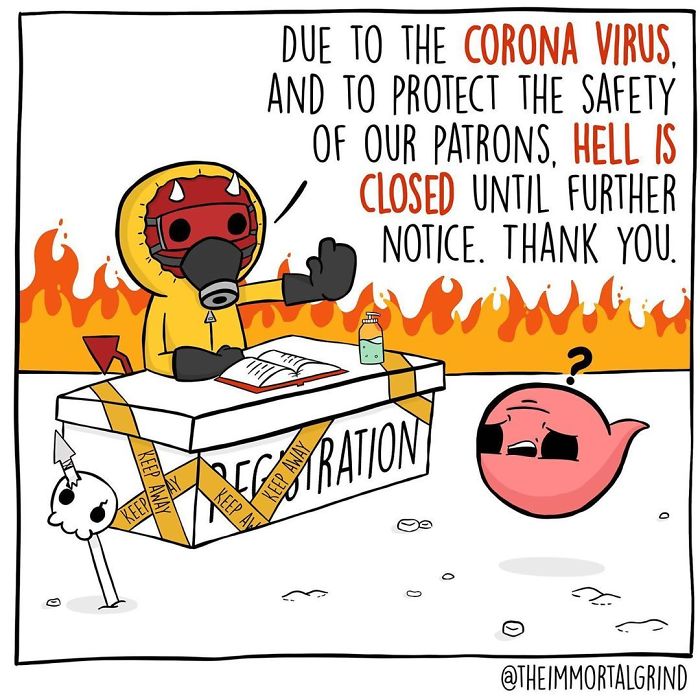 #13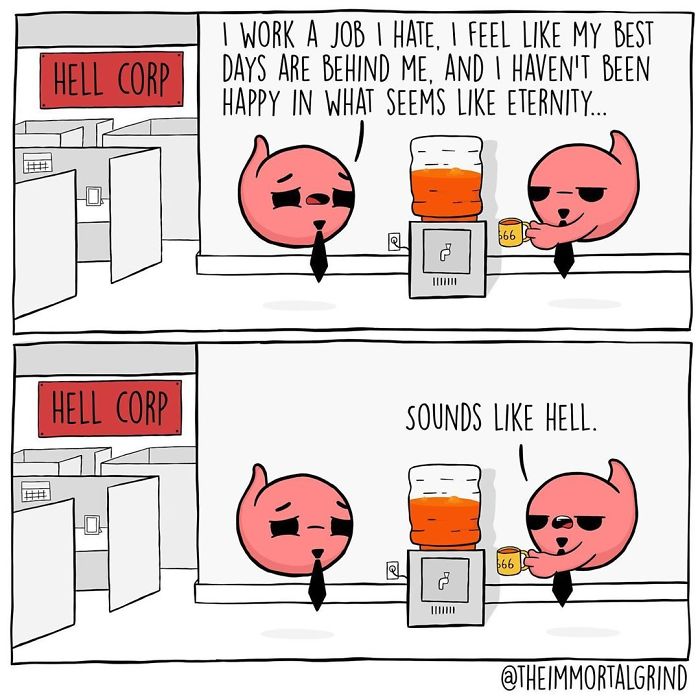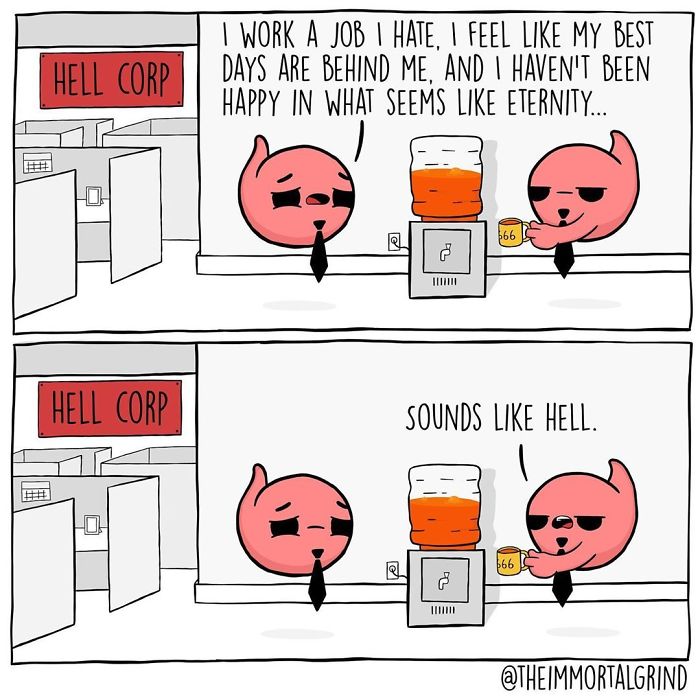 #14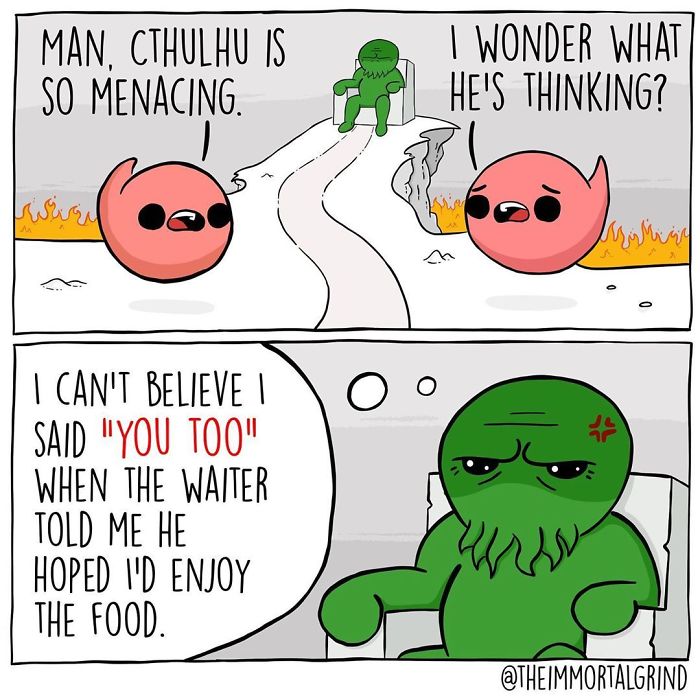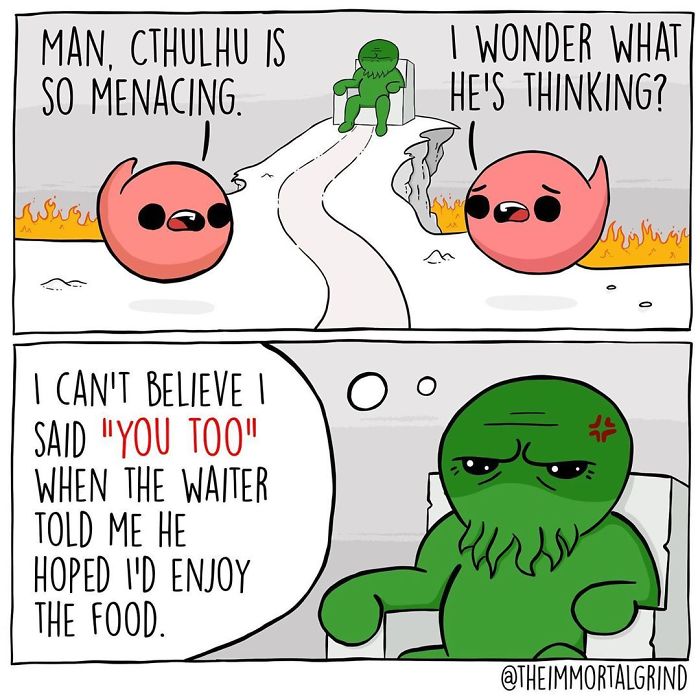 #15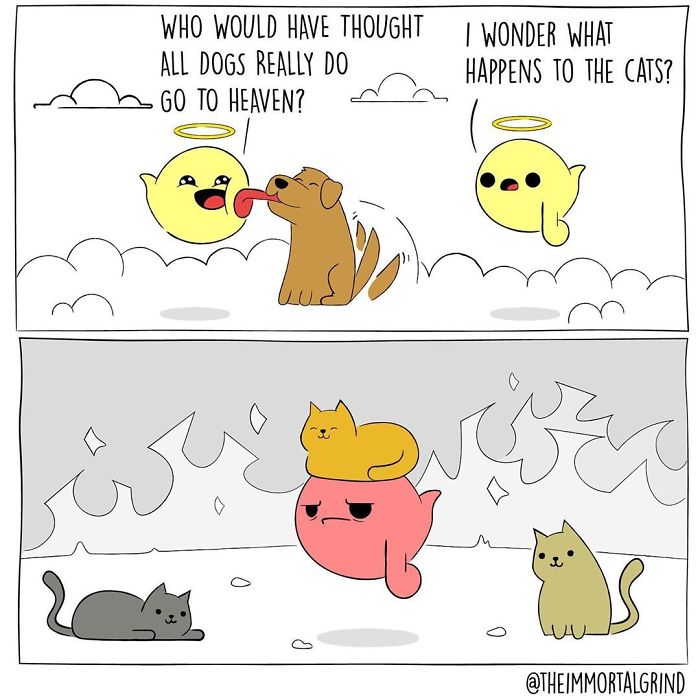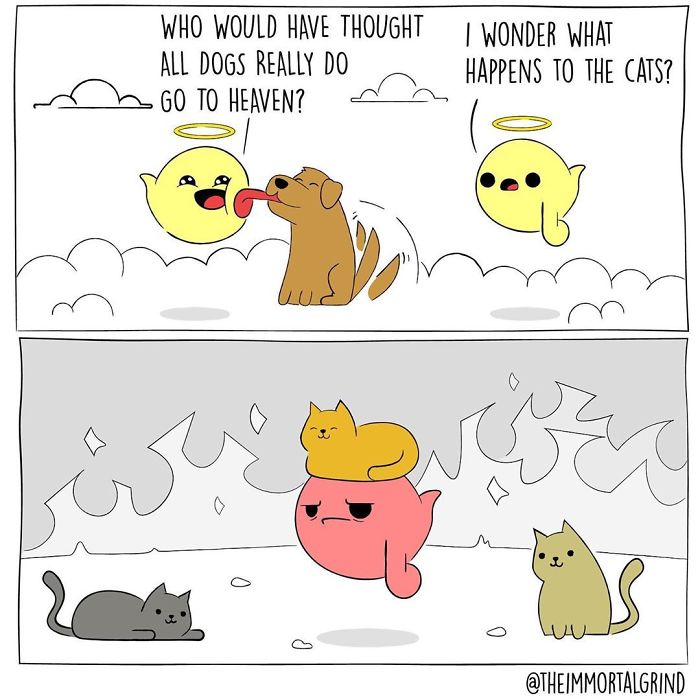 #16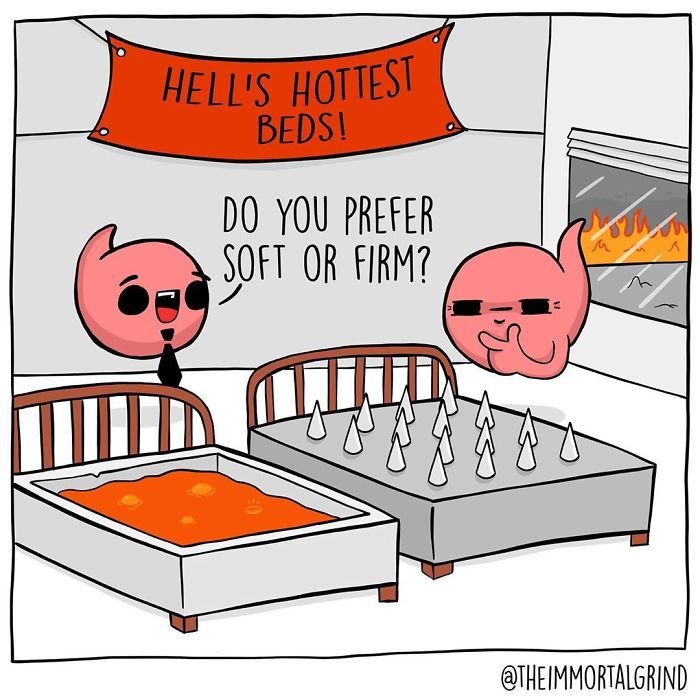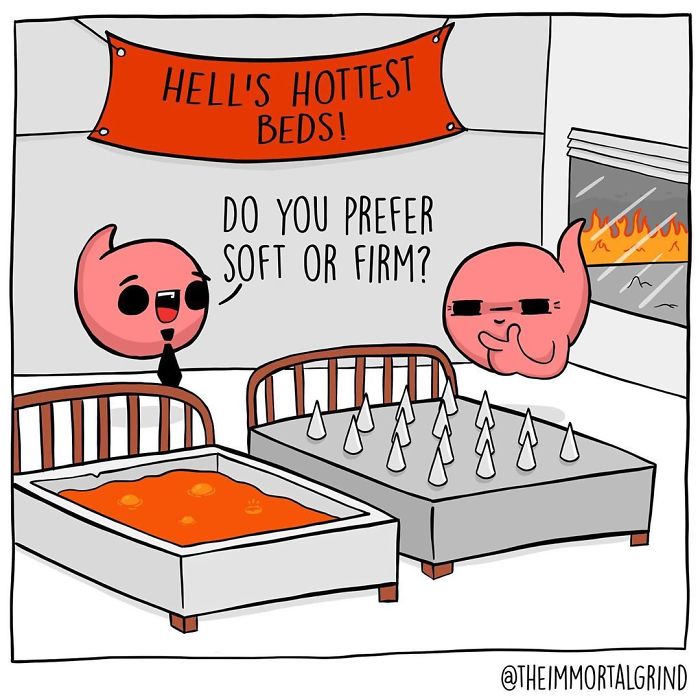 #17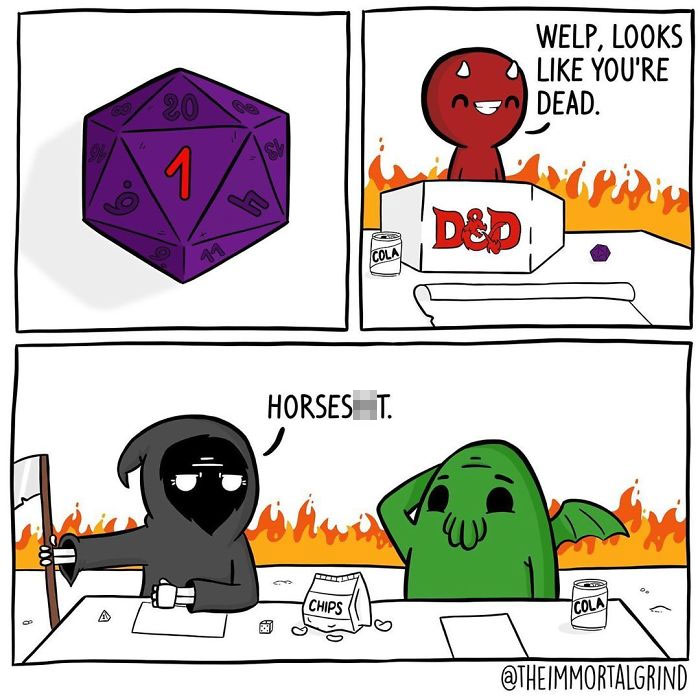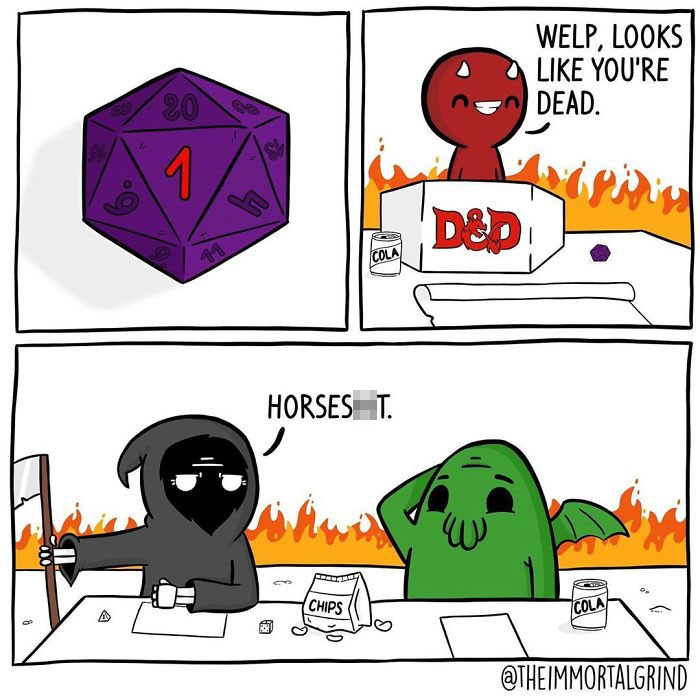 #18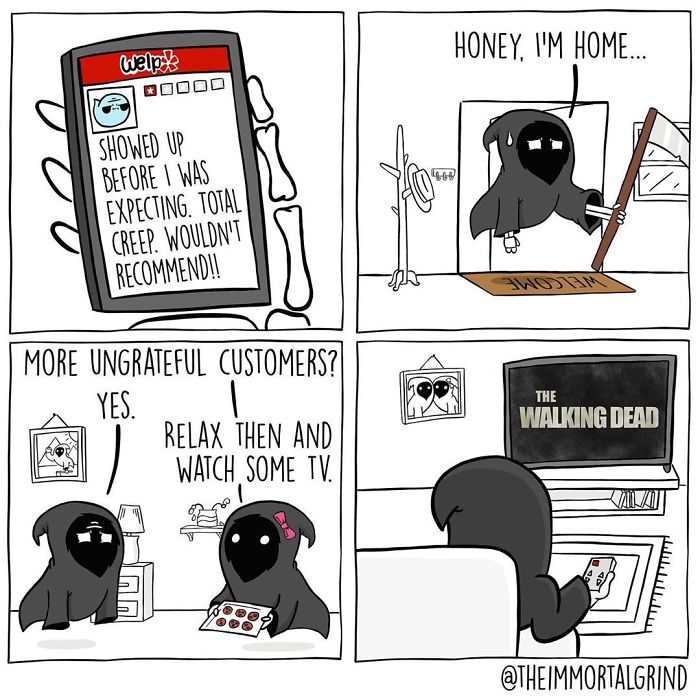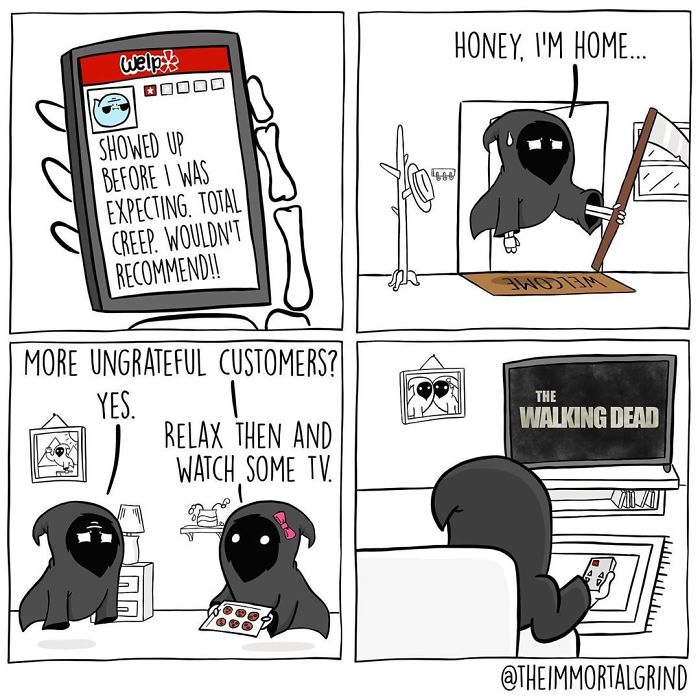 #19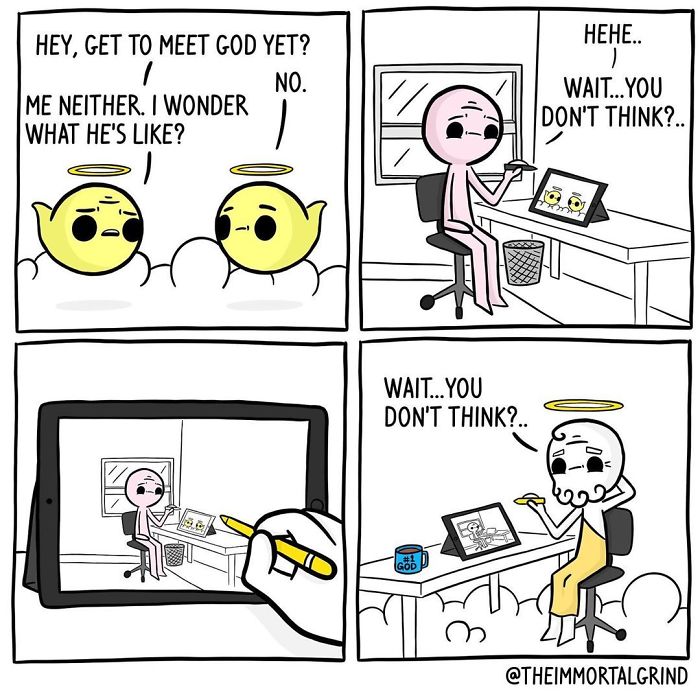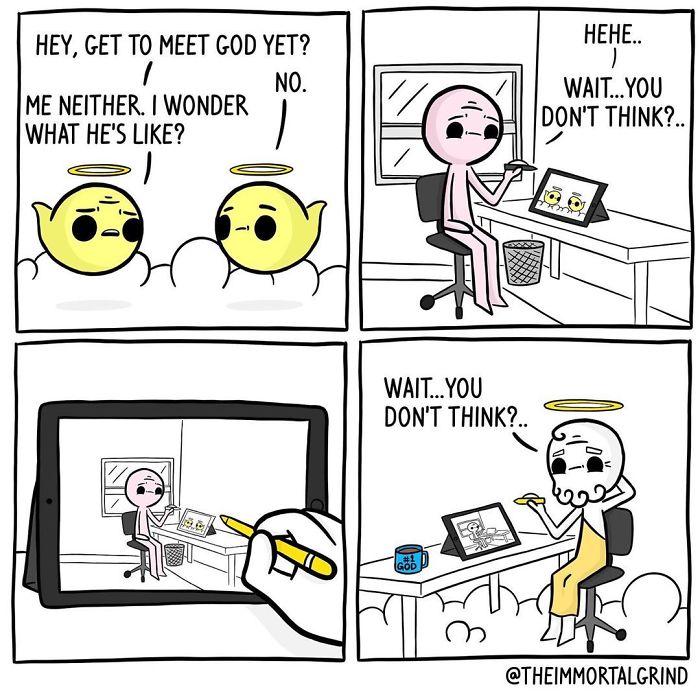 #20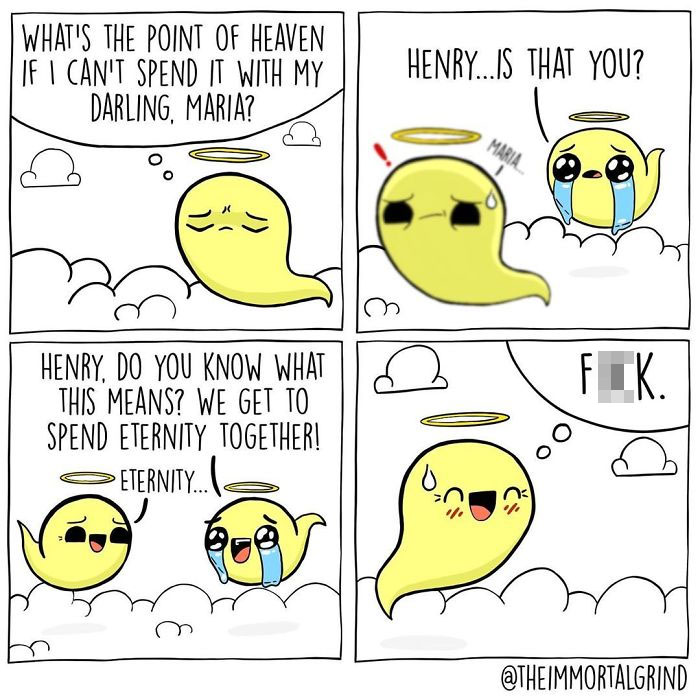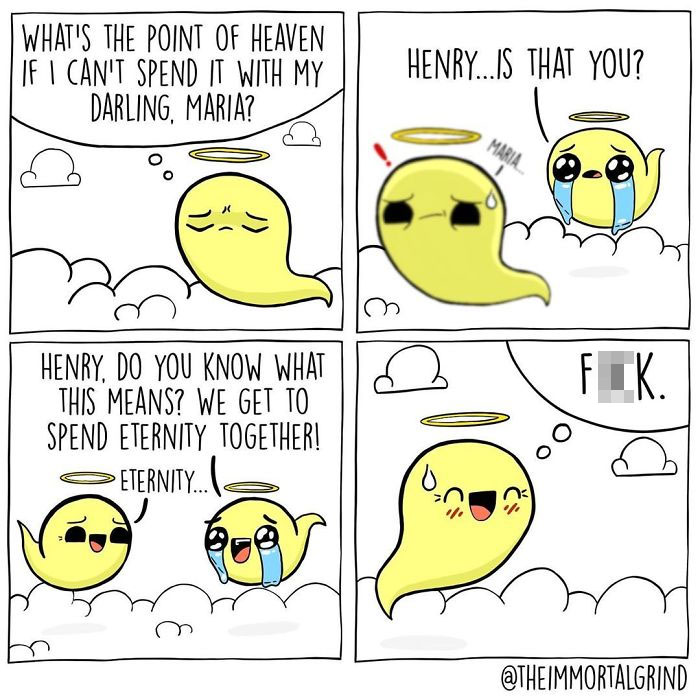 #21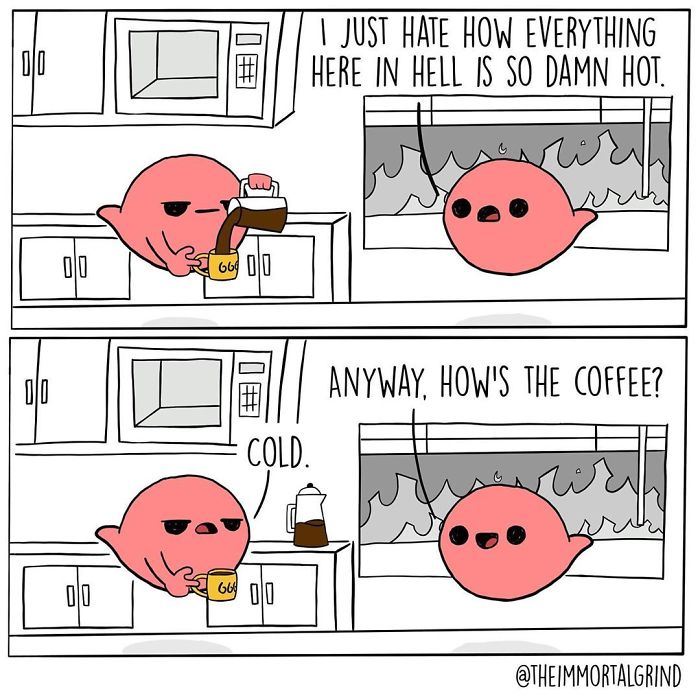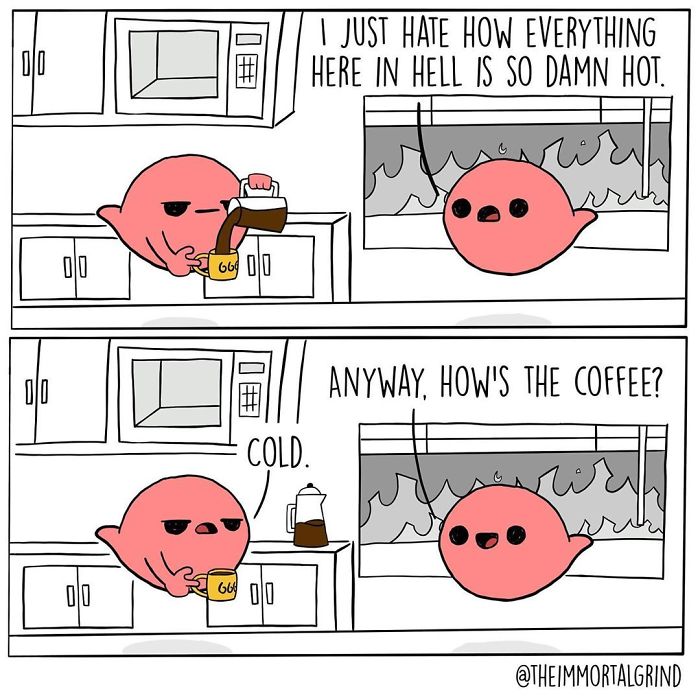 #22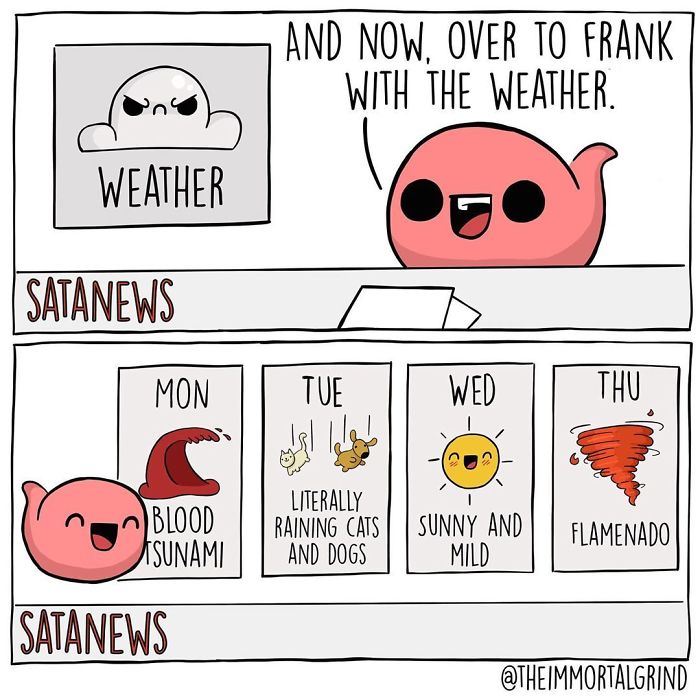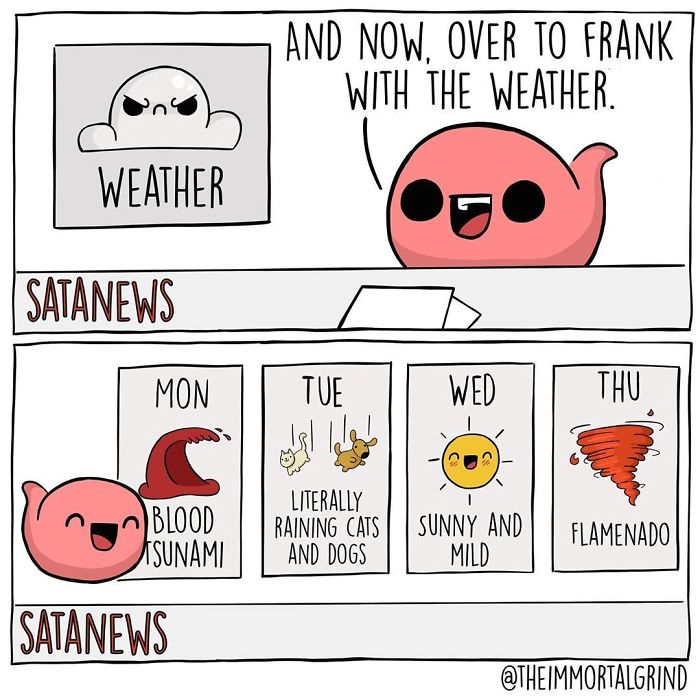 #23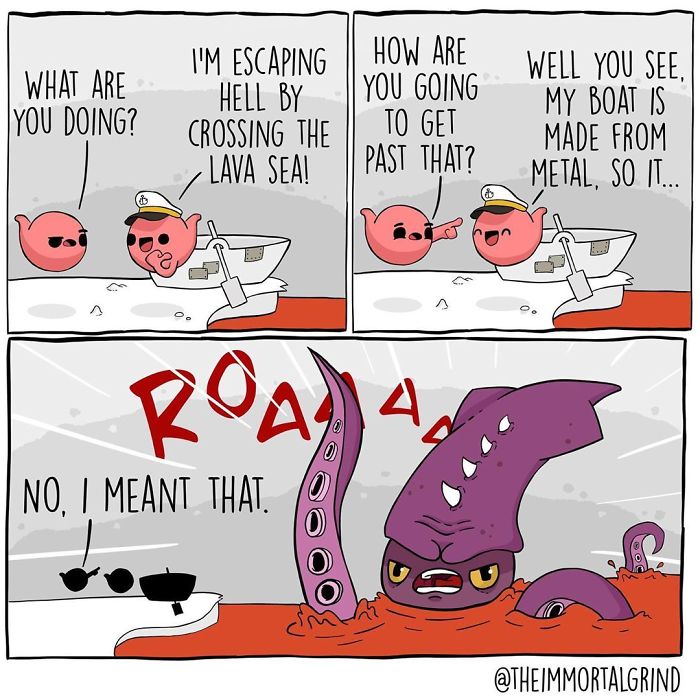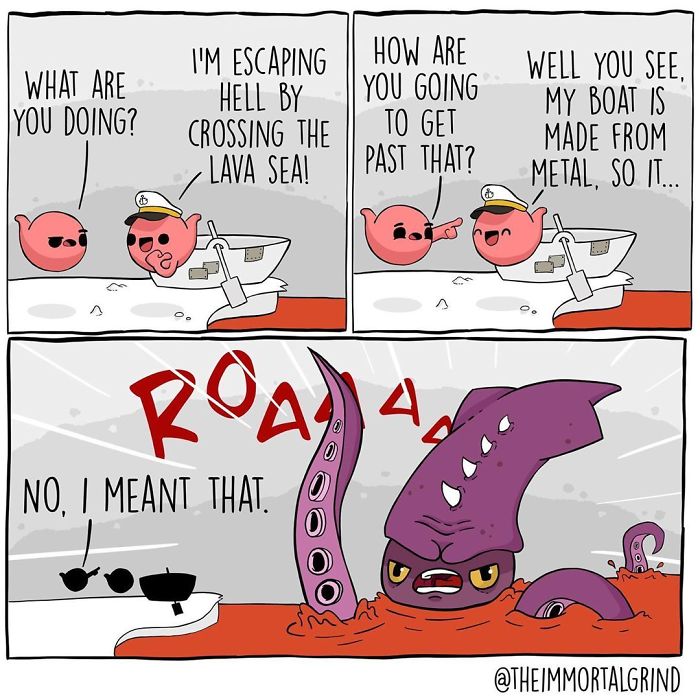 #24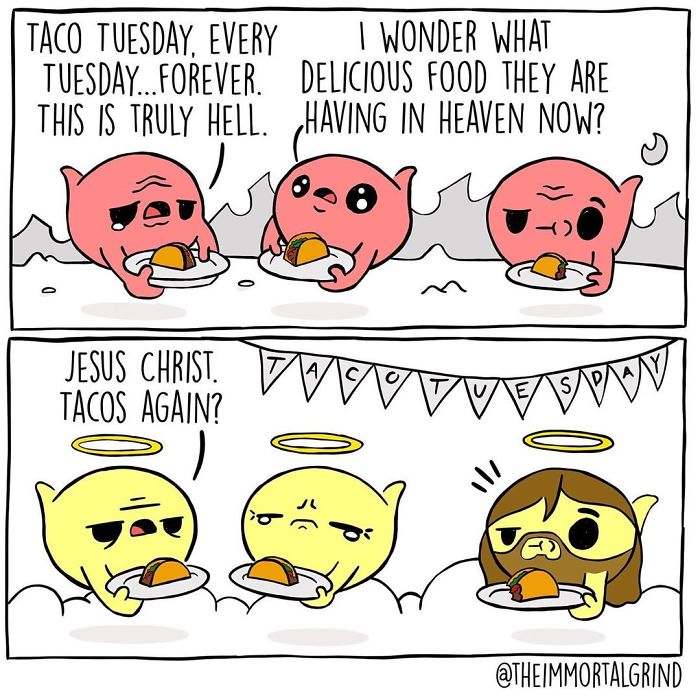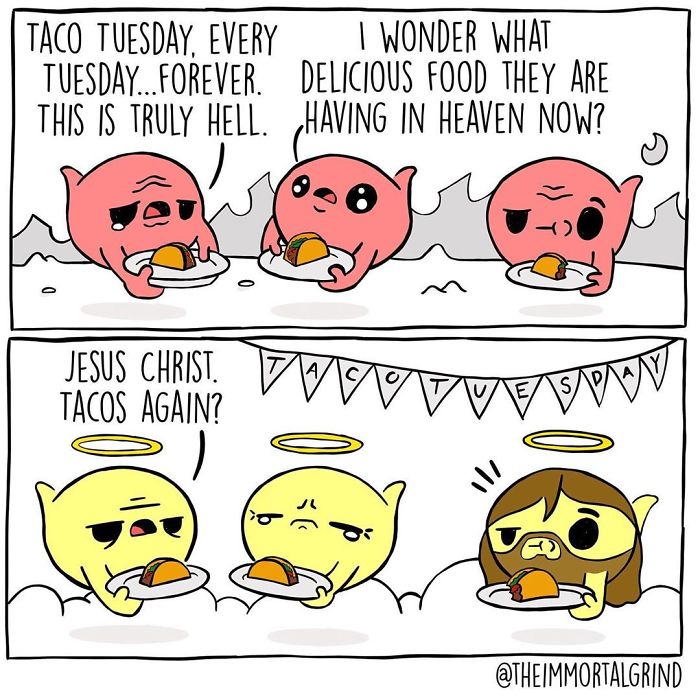 #25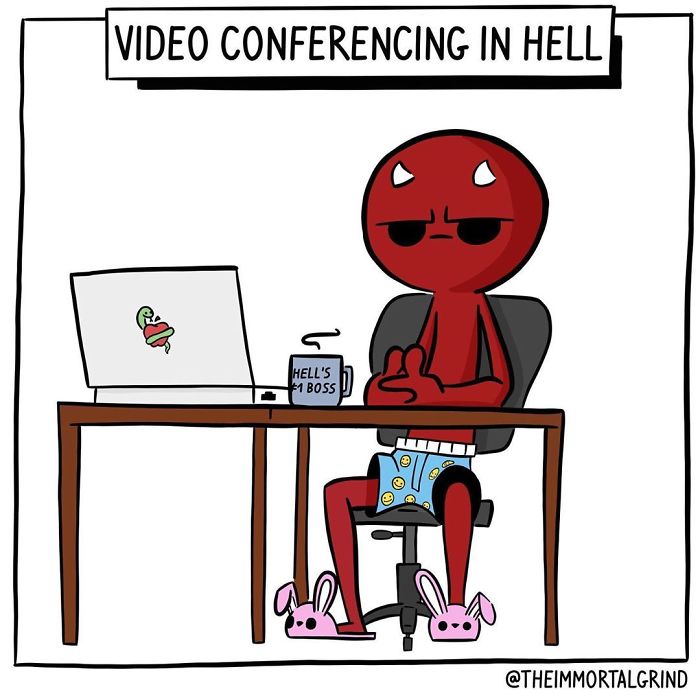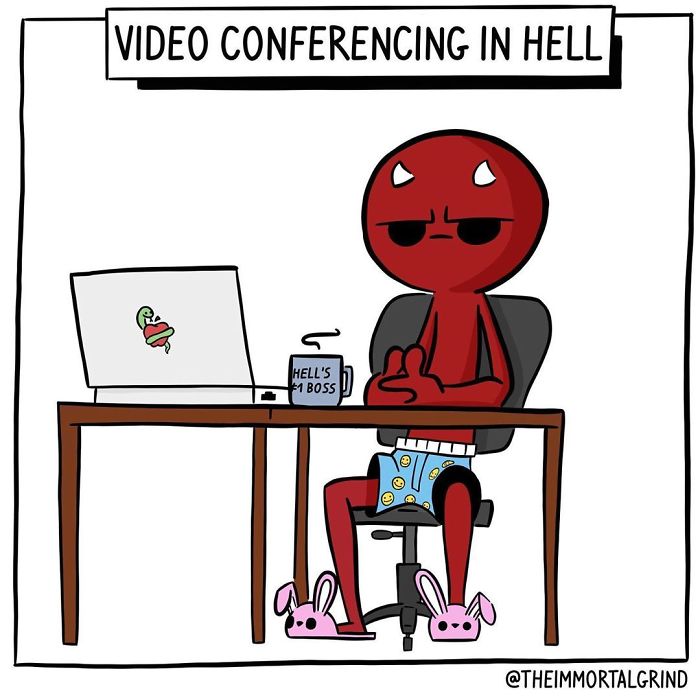 #26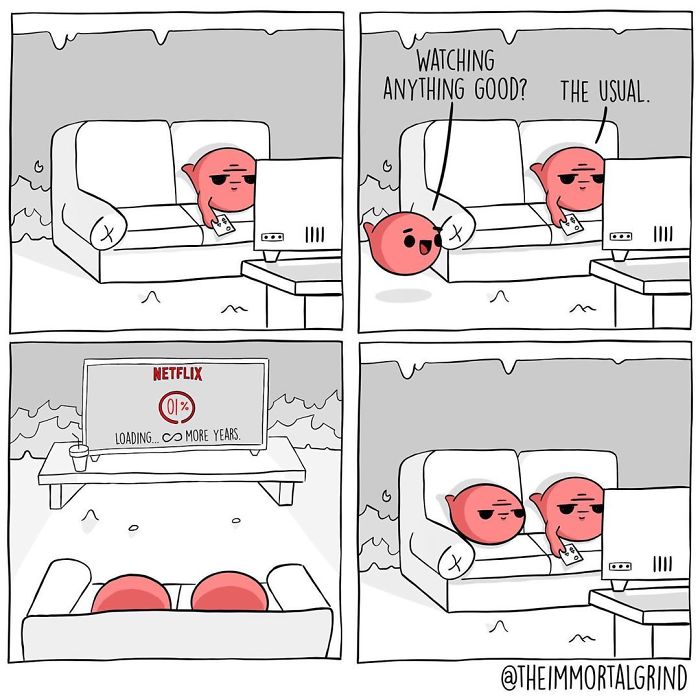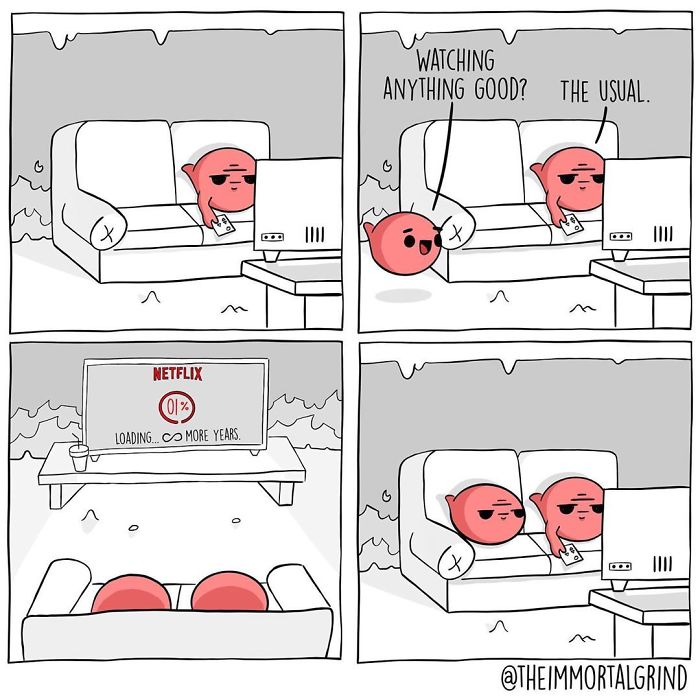 #27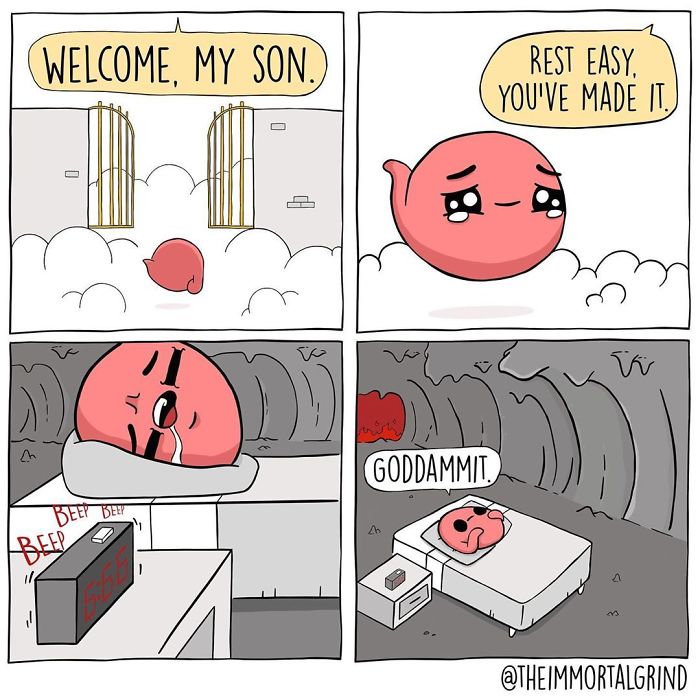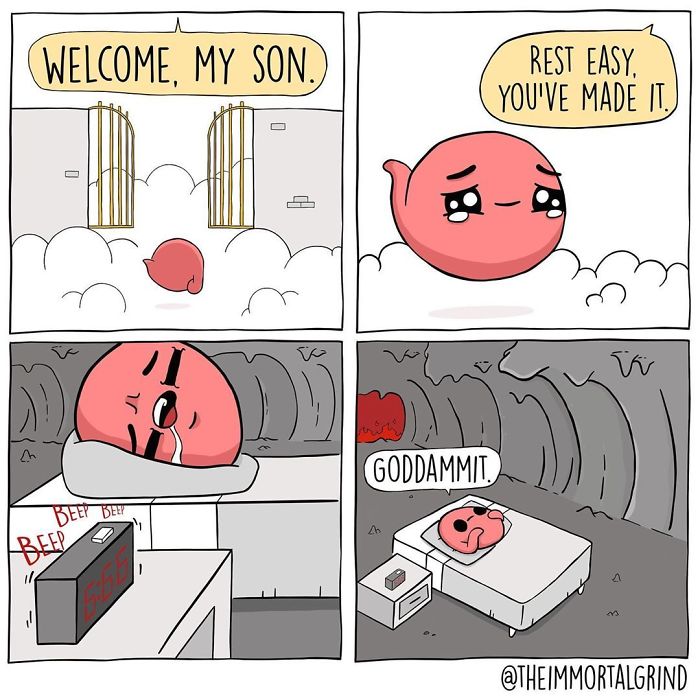 #28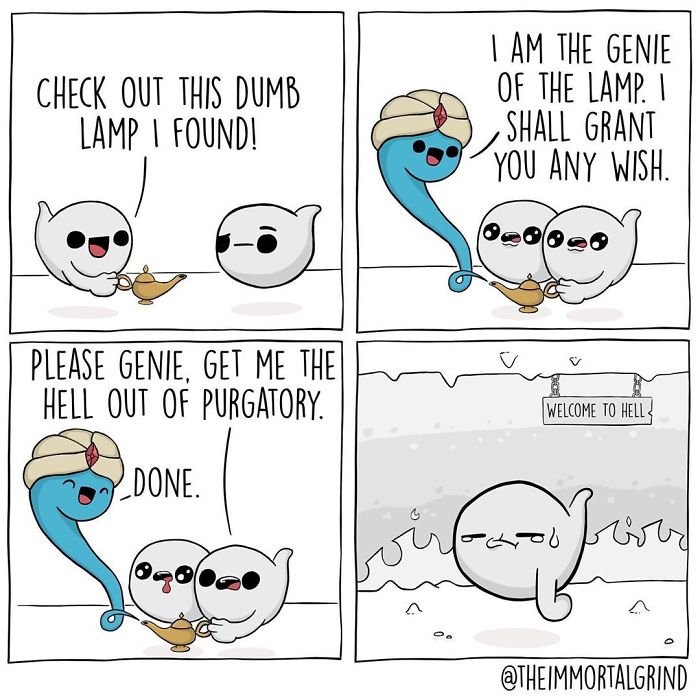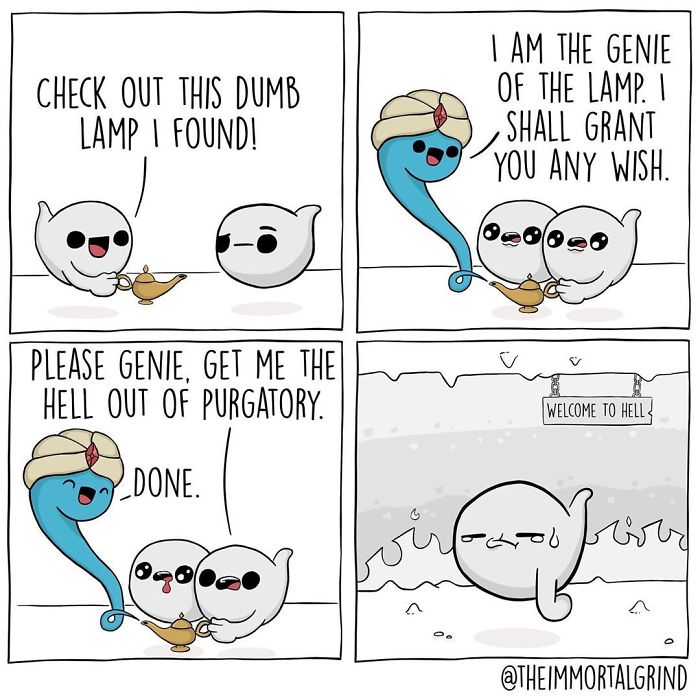 #29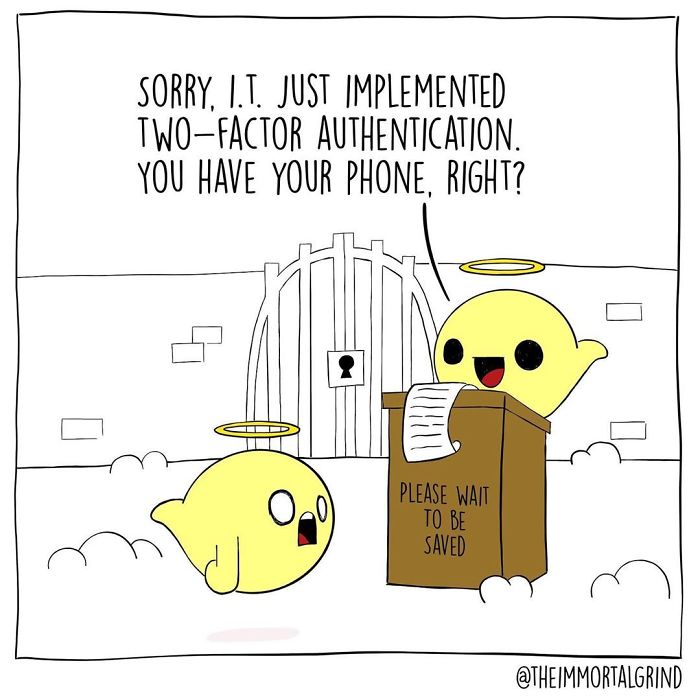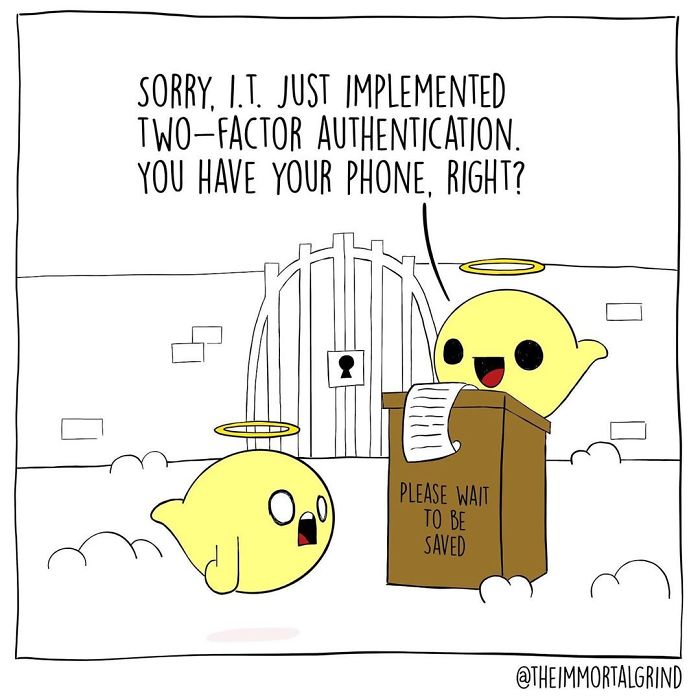 #30