VeryCereals is an online comic started by a German-based Moroccan artist, Mohamed El Mayati, in 2019. The artist's comics are full of hilarious twists and an occasional dark joke, and his unexpected endings will keep you coming back for more.
In a recent interview with Bored Panda, Moe explained that art wasn't (and still isn't) a big thing in his family and that it only became a big part of his life in the last 10 years. "I think about it every day as I did in this crush I had in second grade. In general, I was the one who drew the worst, "said the artist. He even added that he had to retake sixth grade because he received poor grades in art.
Moe says that he likes to learn new skills and that the internet provided him with a wealth of information. "I started to learn some card tricks, I learned how to spin pens and how to solve a Rubik's cube, and so on as an amateur but still satisfying until, at some point, I really wanted to learn how to draw, explained the artist. "There was no particular reason other than to master that skill. So, like all kids who wanted to learn to draw, I looked up anime tutorials on YouTube and went from there.
More info: Instagram | verycereals.com
#1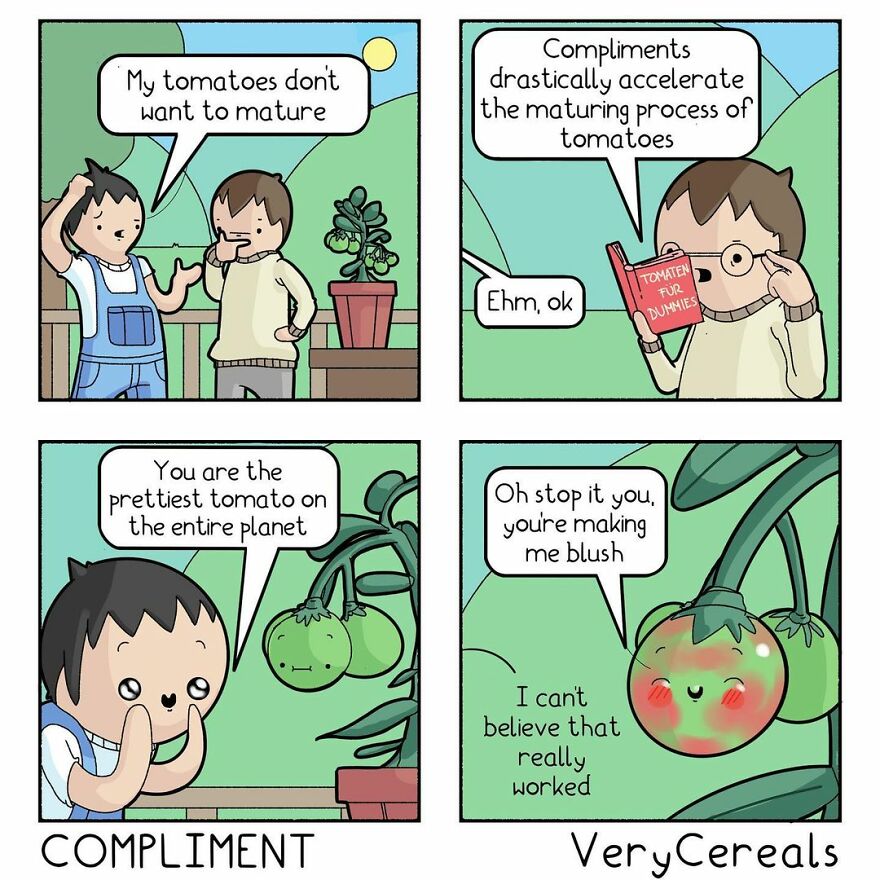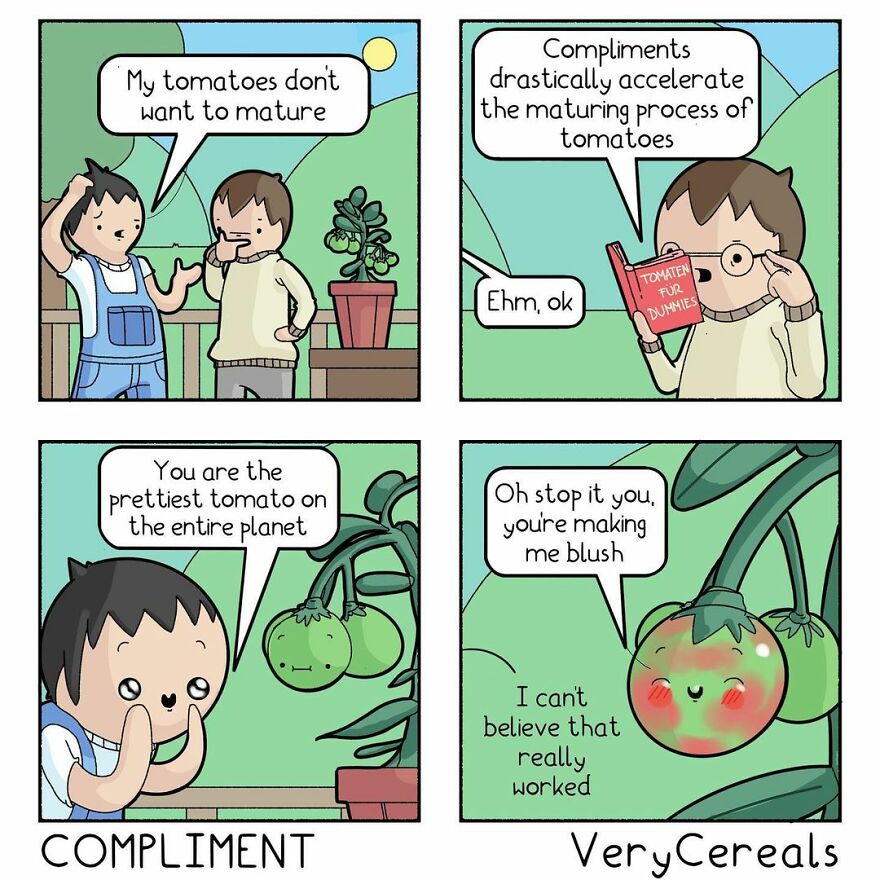 #2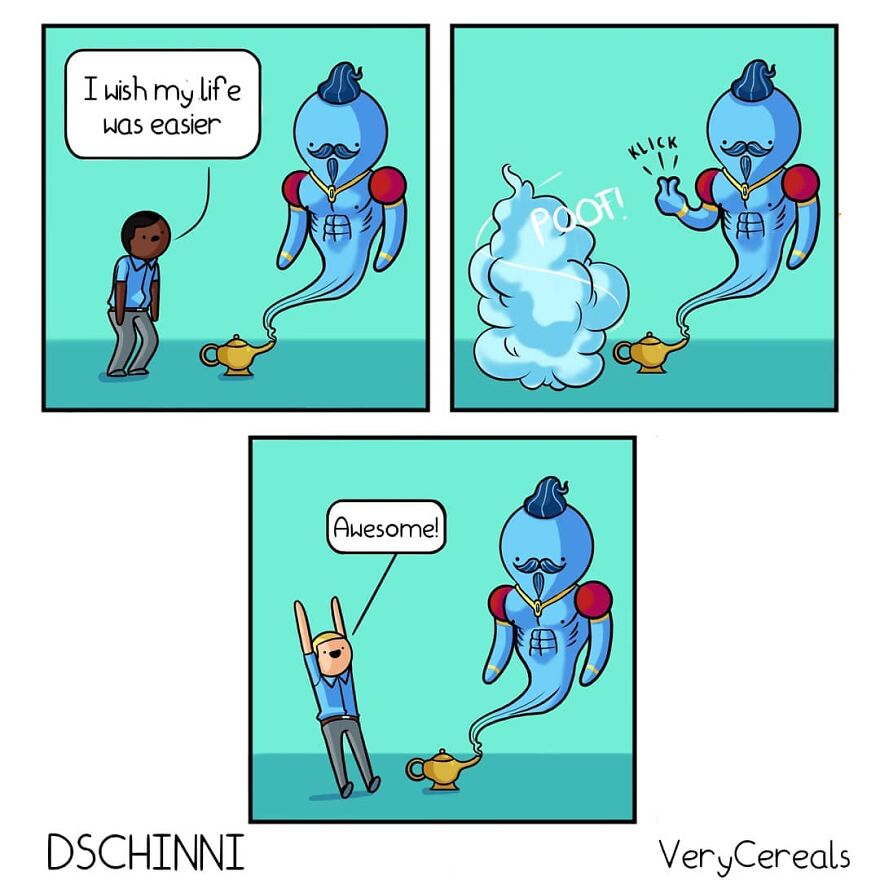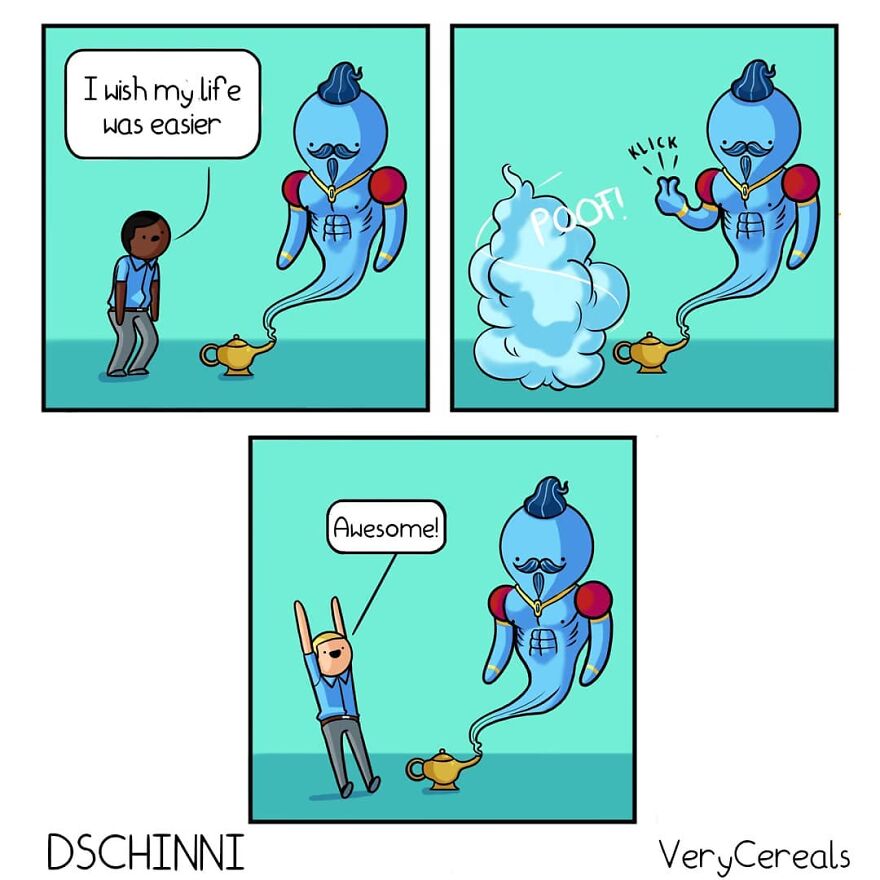 The artist explained that he likes to keep it simple when it comes to the style of his comics. "In the past, I tried to come up with ambitious illustrations, but could never finish any, which was frustrating. When I started these comics two years ago, I wanted to take the pressure off myself and have fun without worrying too much about the art. Ironically, I feel like I've improved a lot faster that way, "says Moe.
#3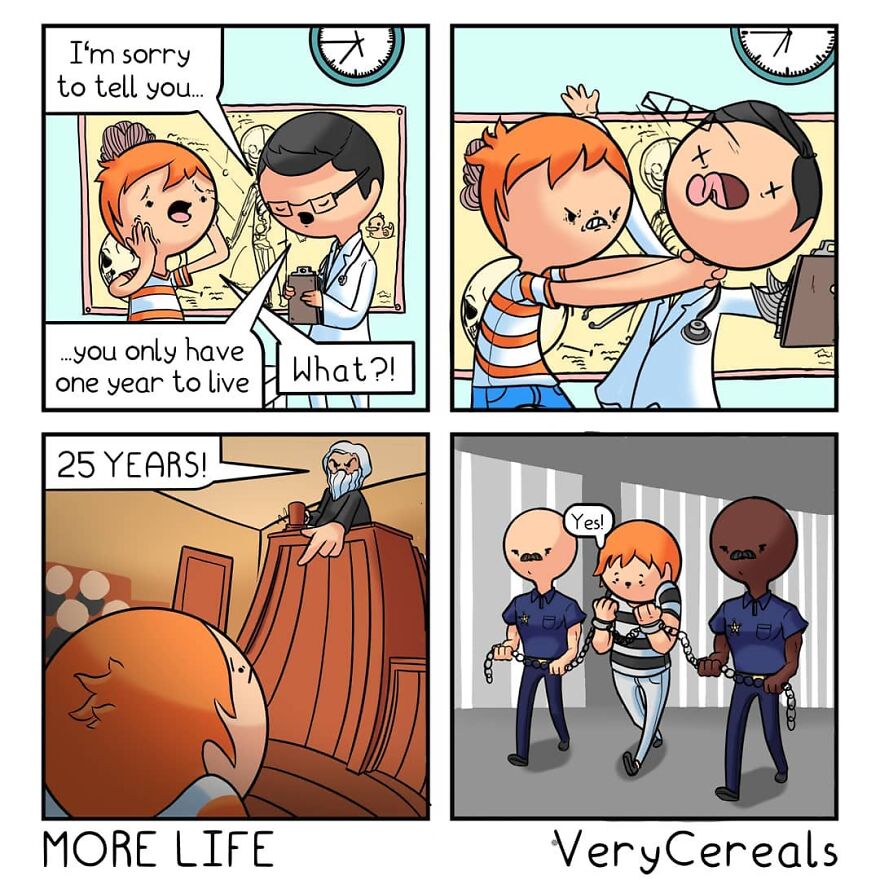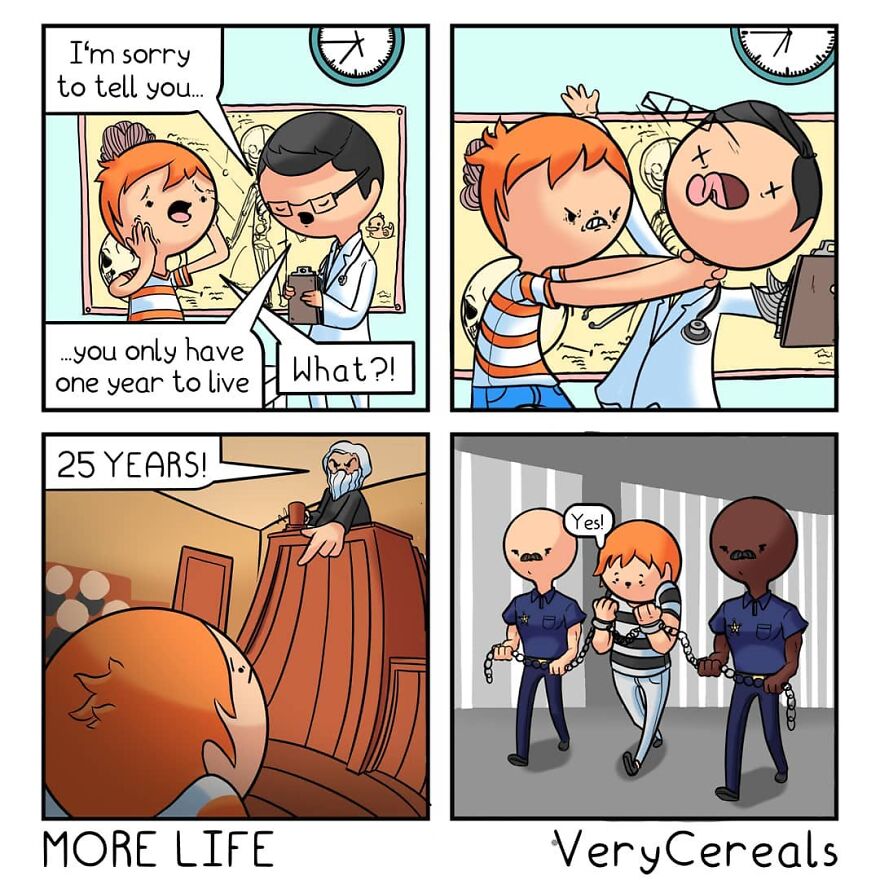 #4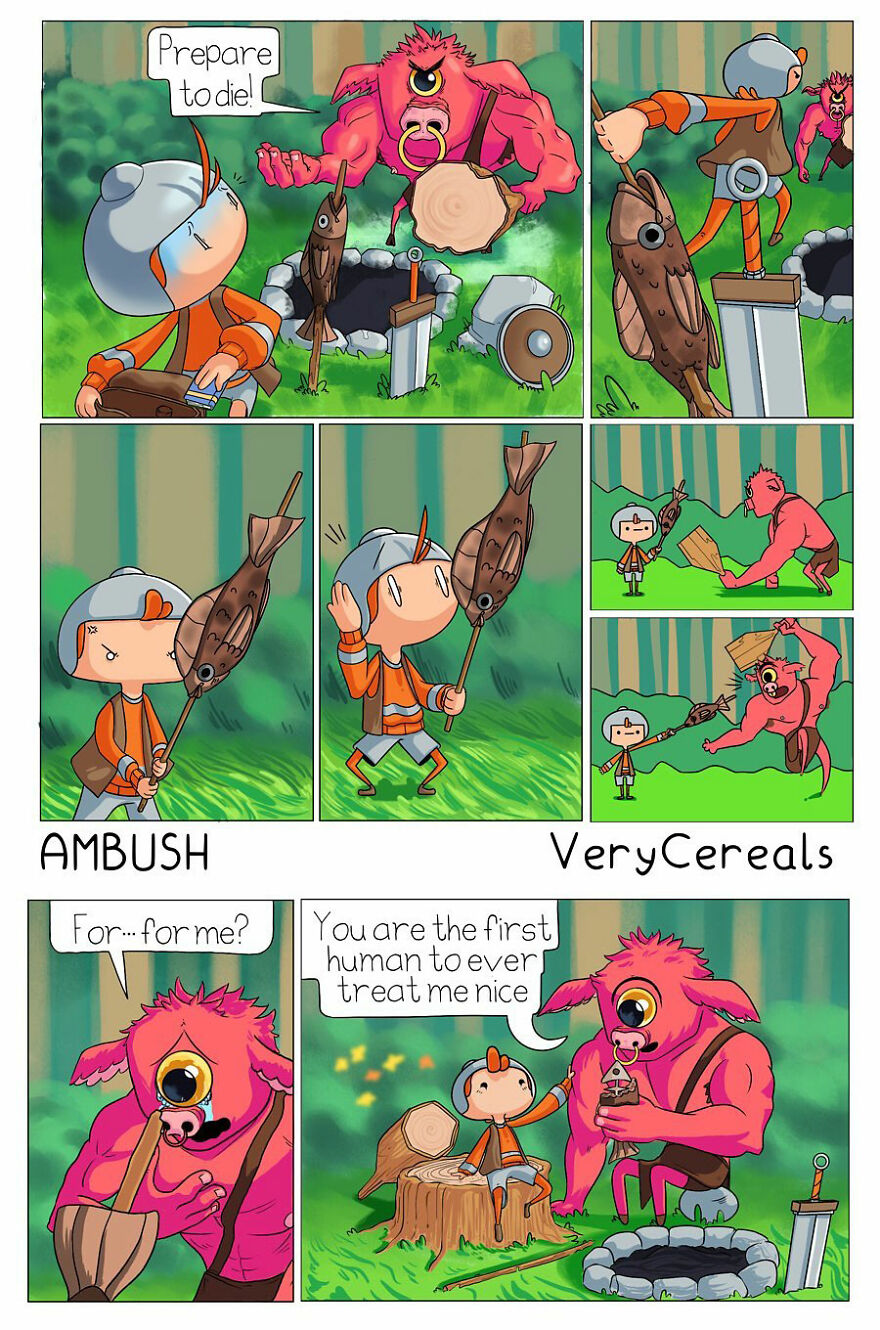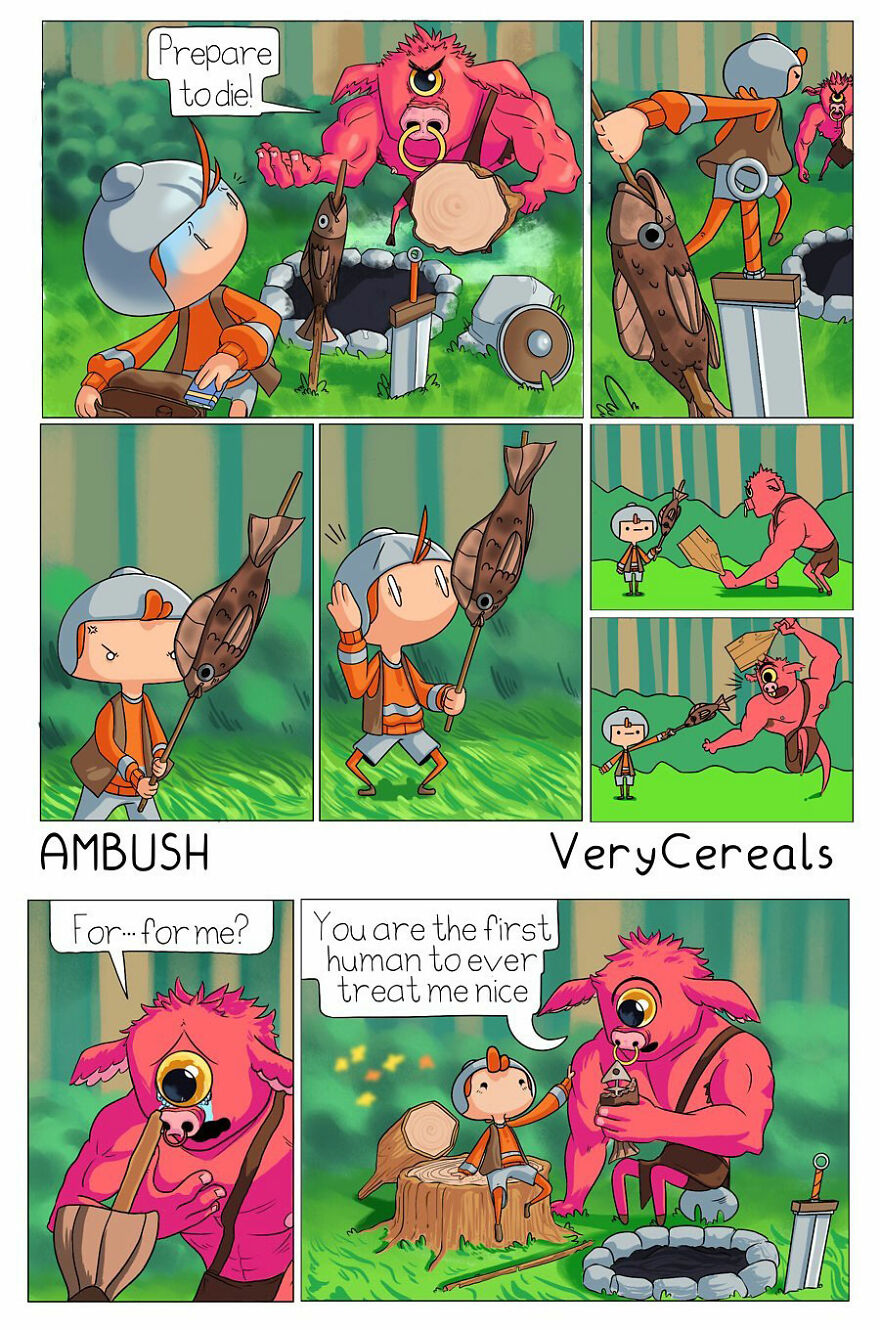 Moe says he loves humor as it has no rules and gives him the freedom to express whatever he wants, no matter how absurd or controversial it is. "Humor is something that can release the tension on certain issues and no one can get angry about it," says the artist.
#5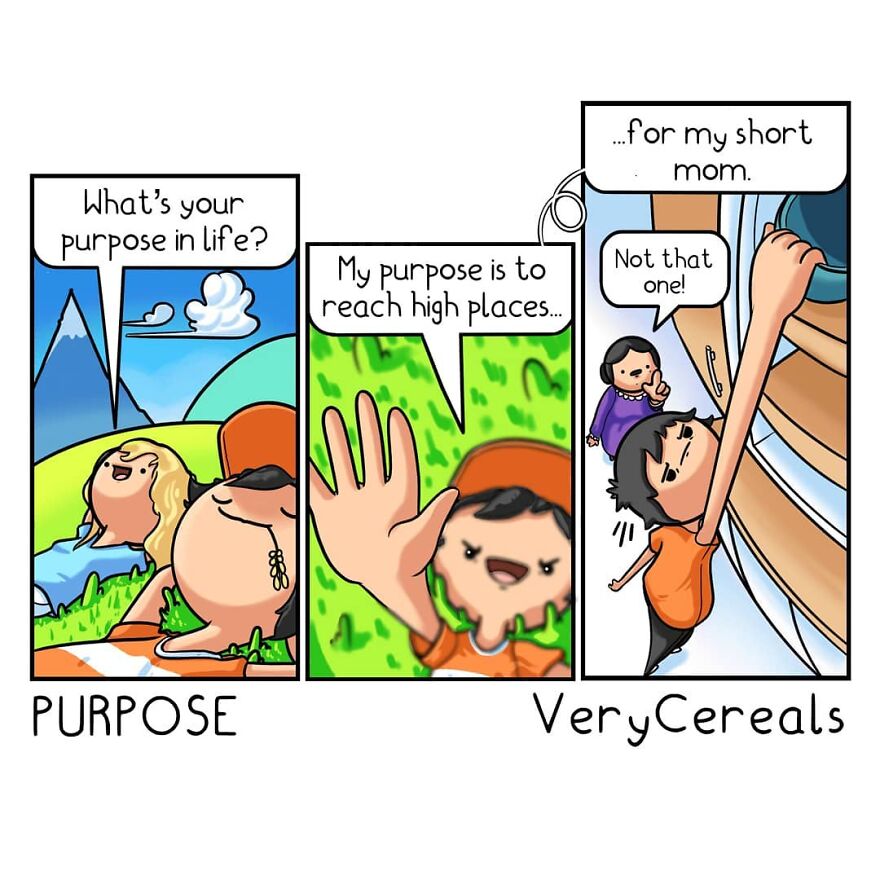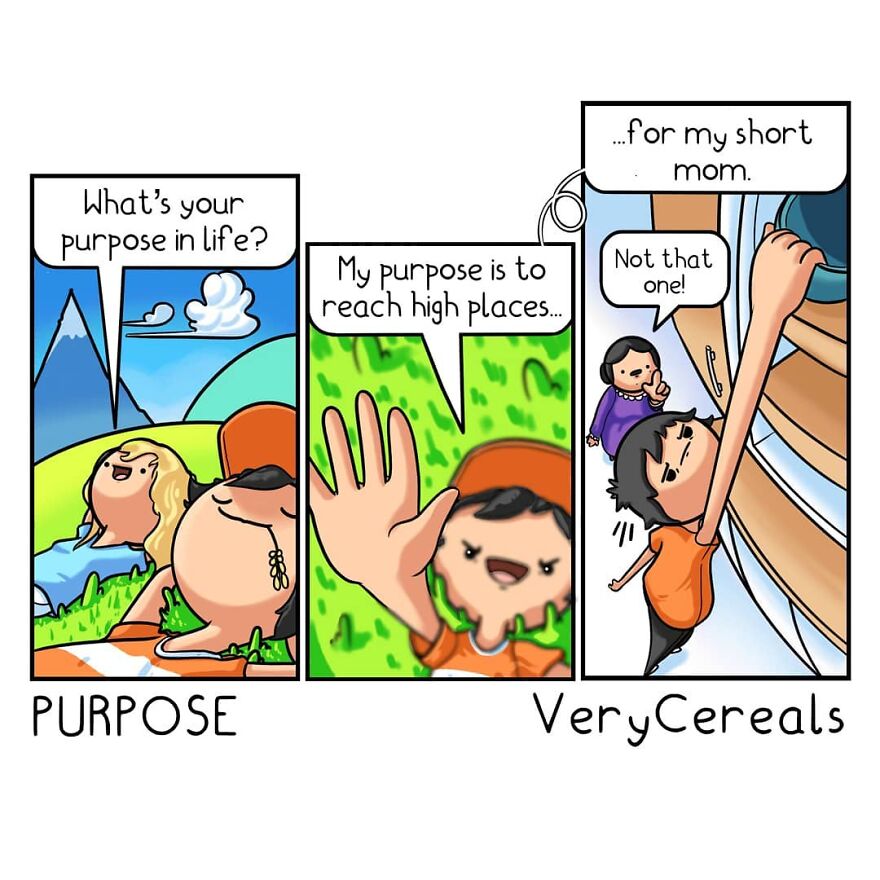 #6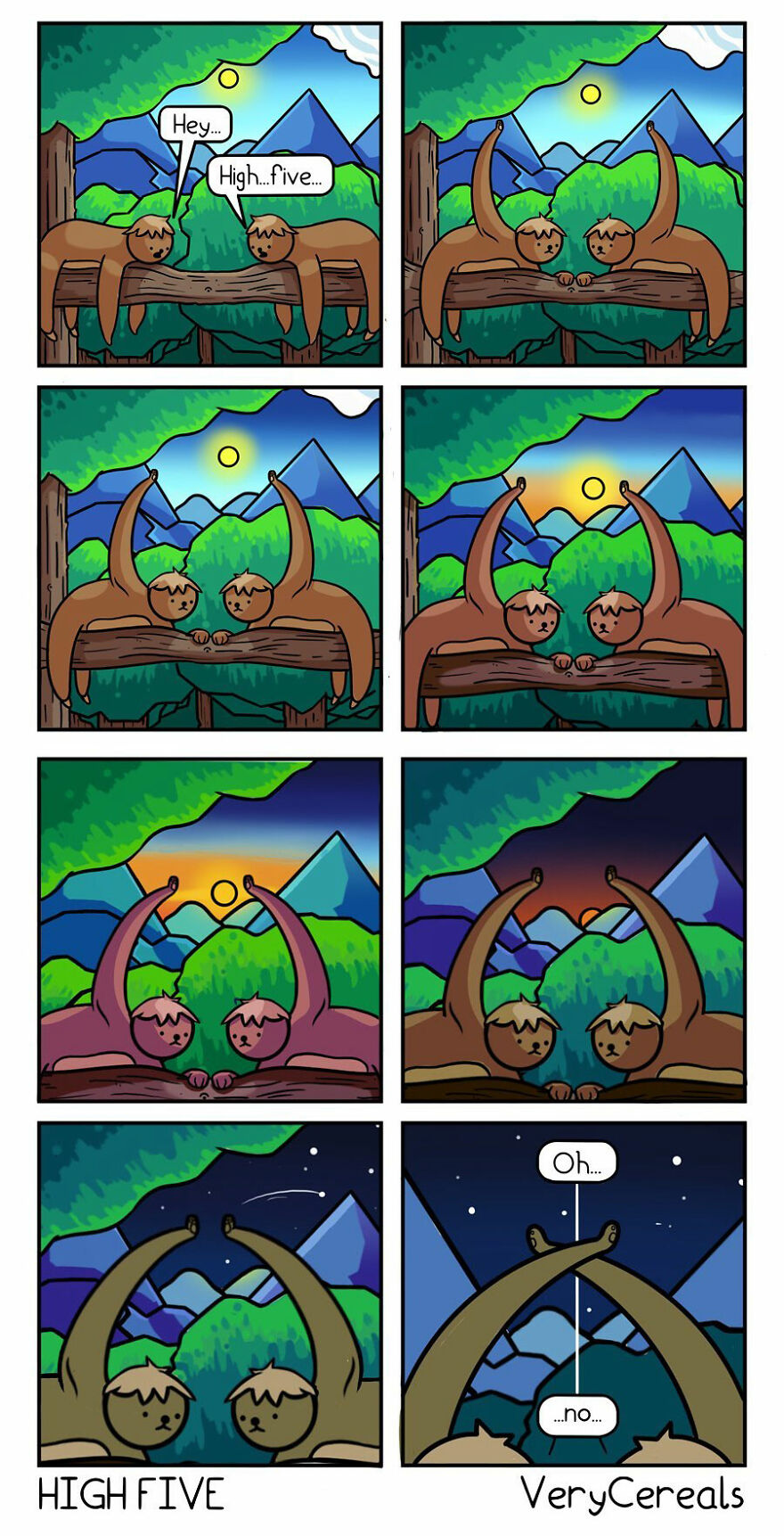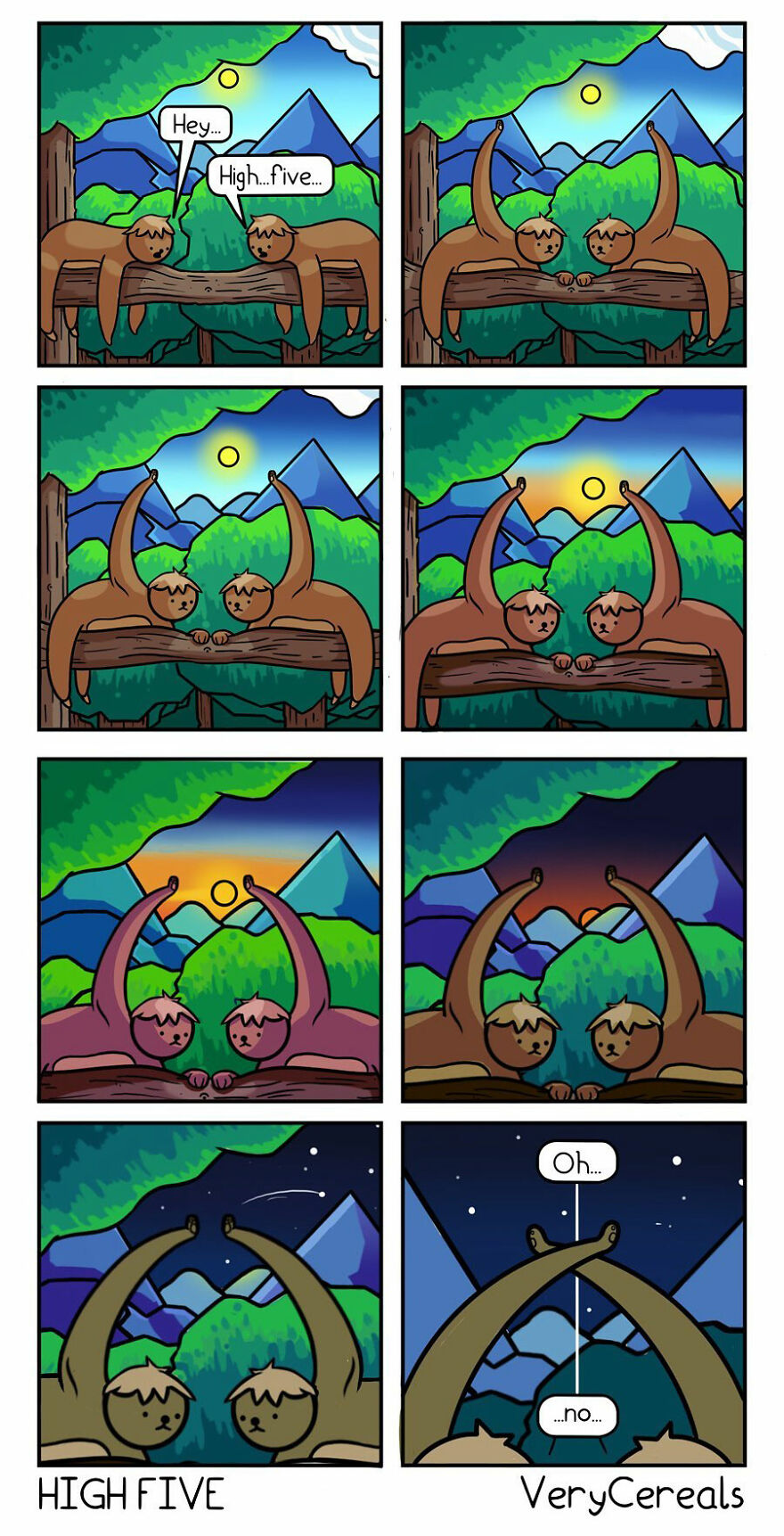 #7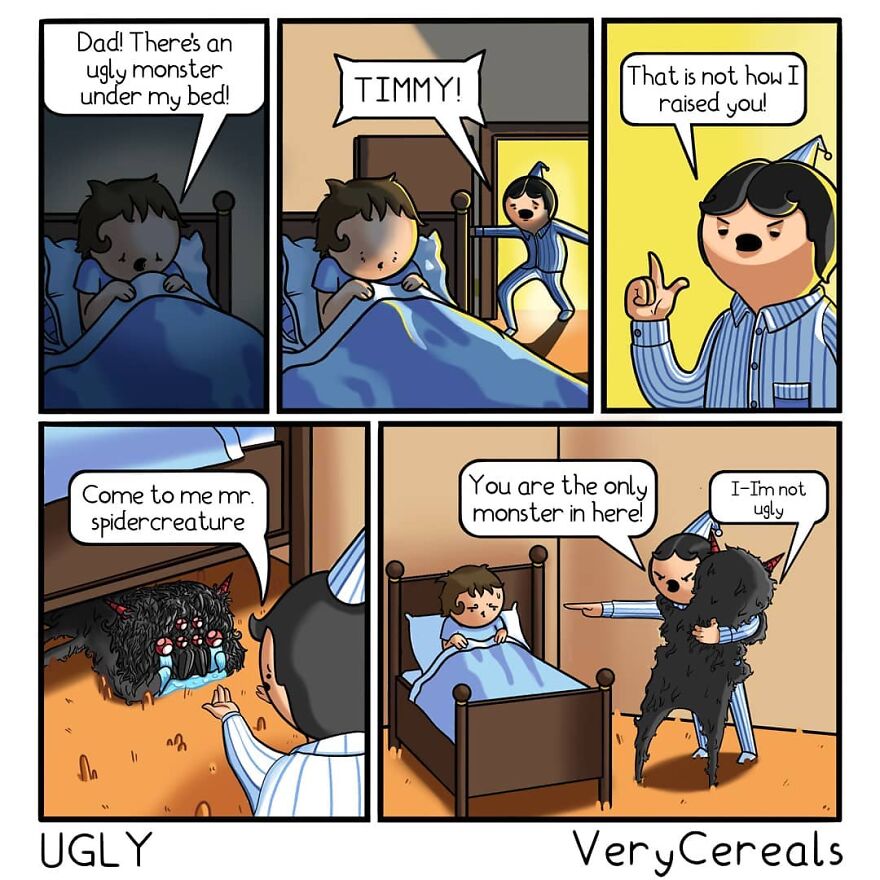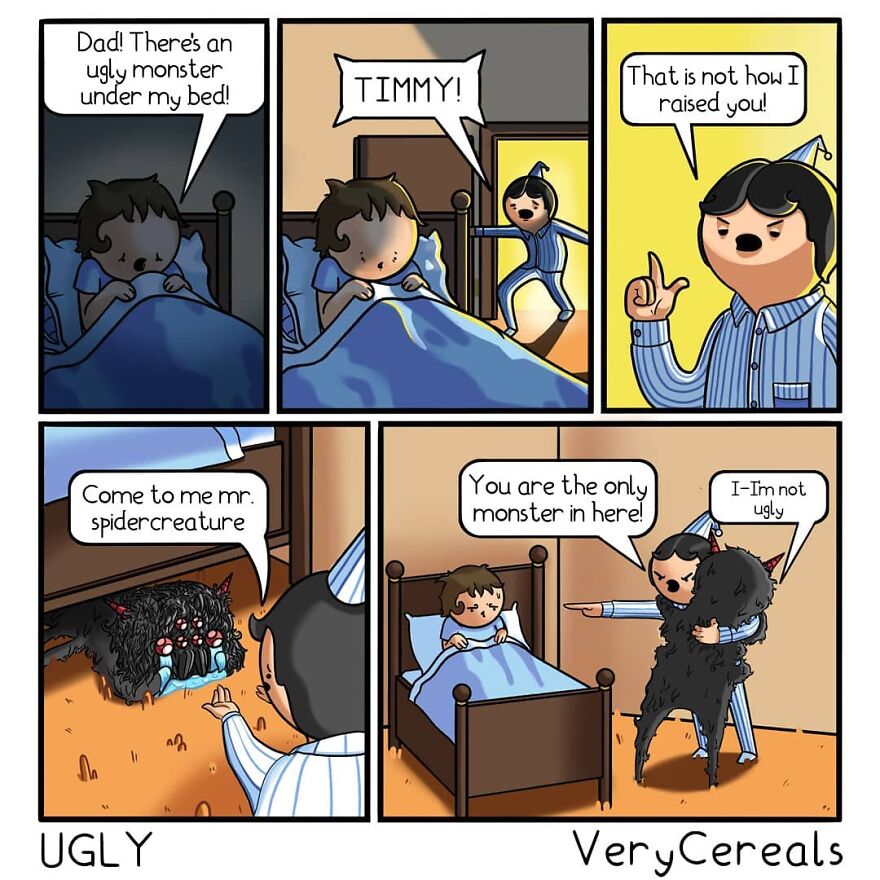 #8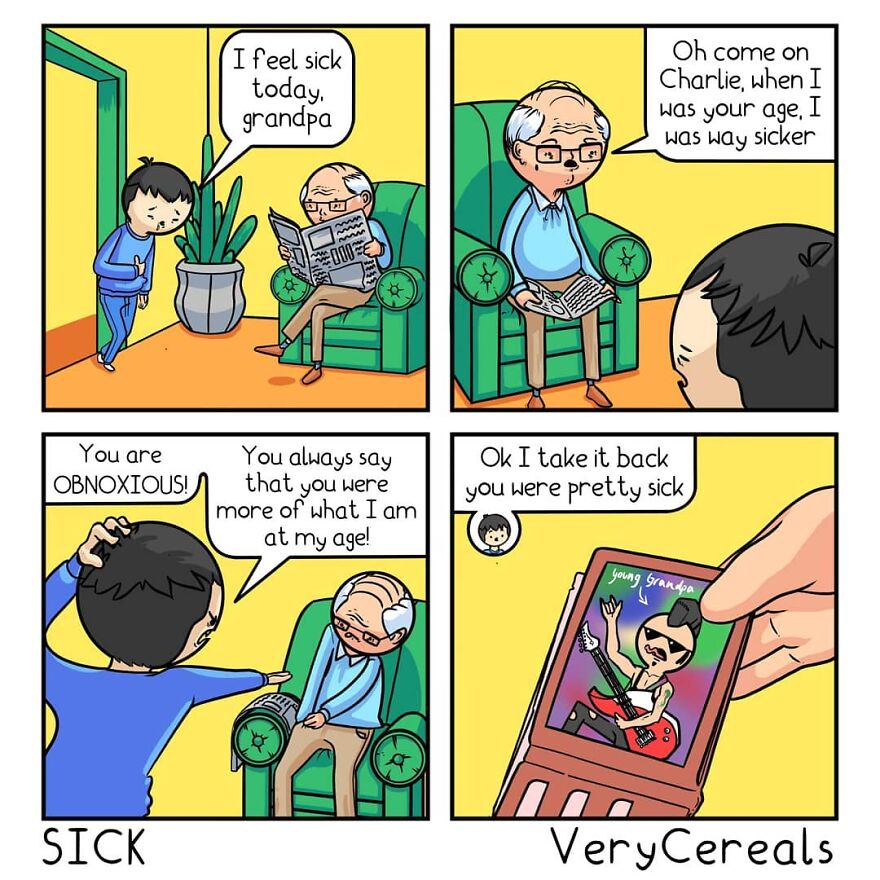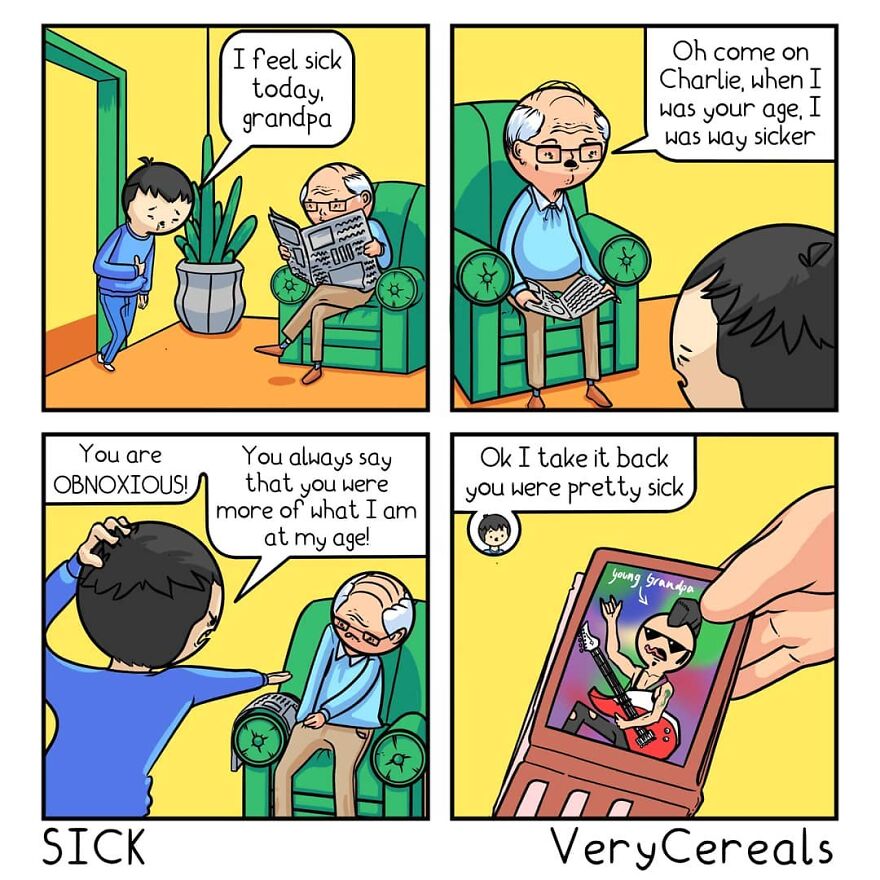 #9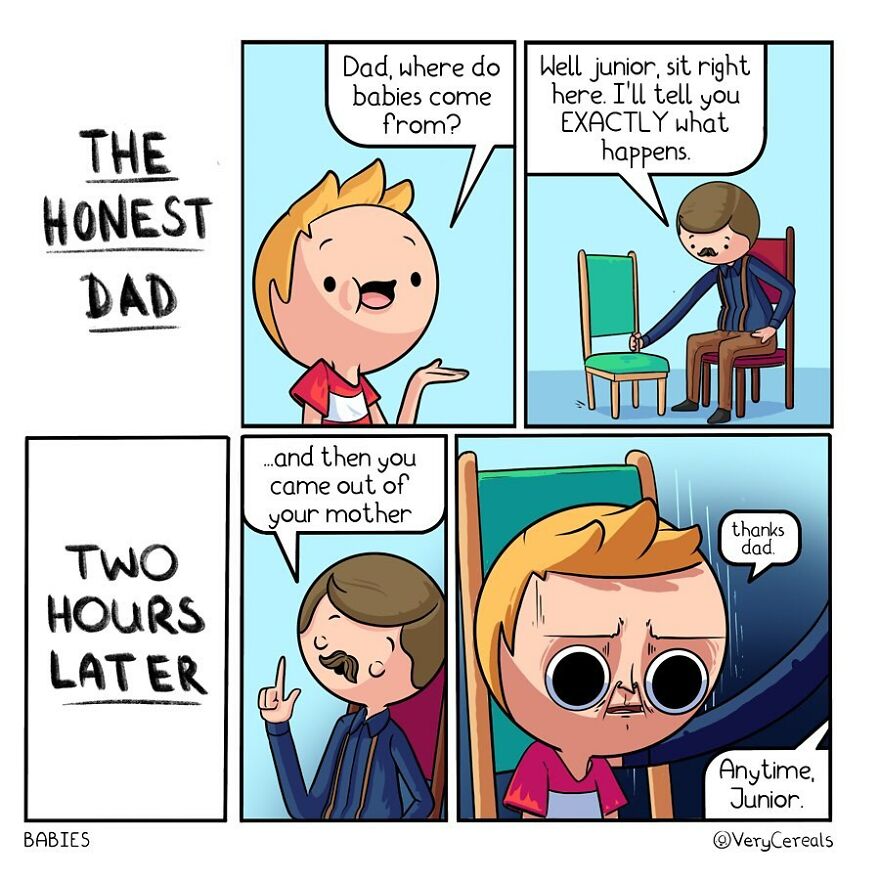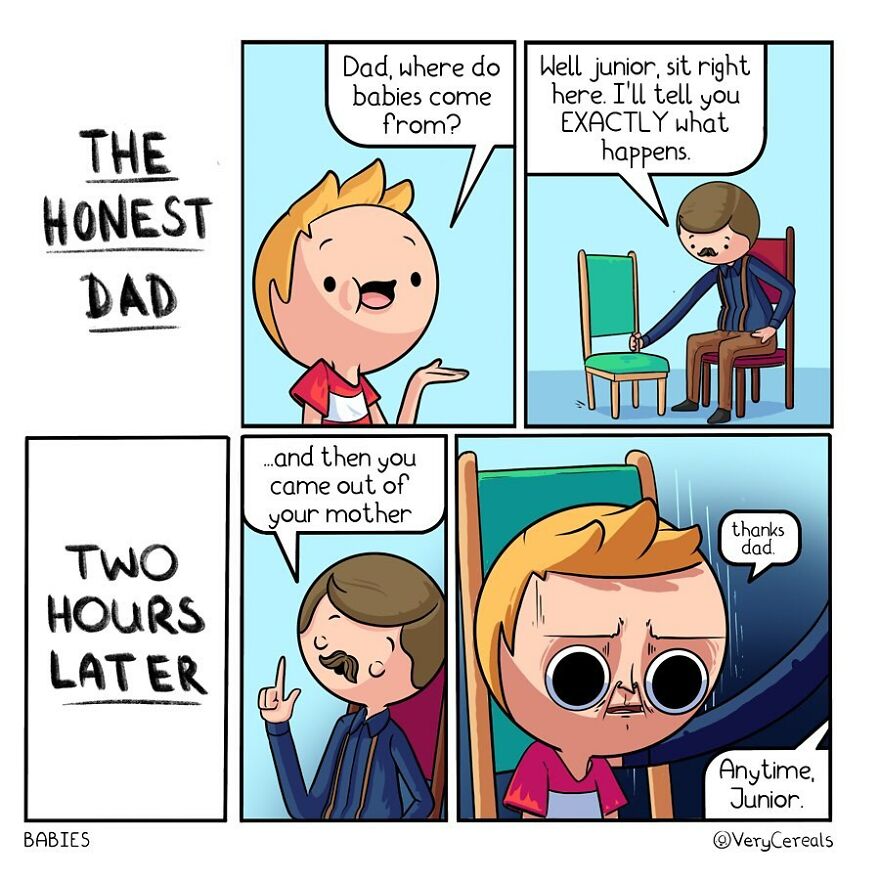 #10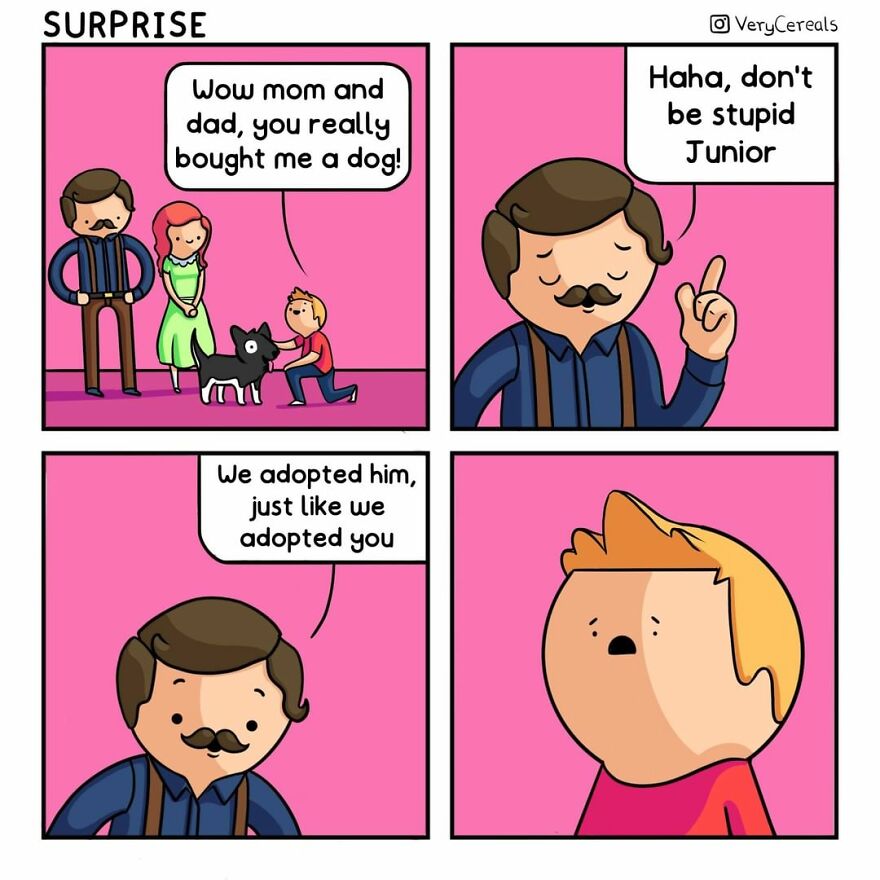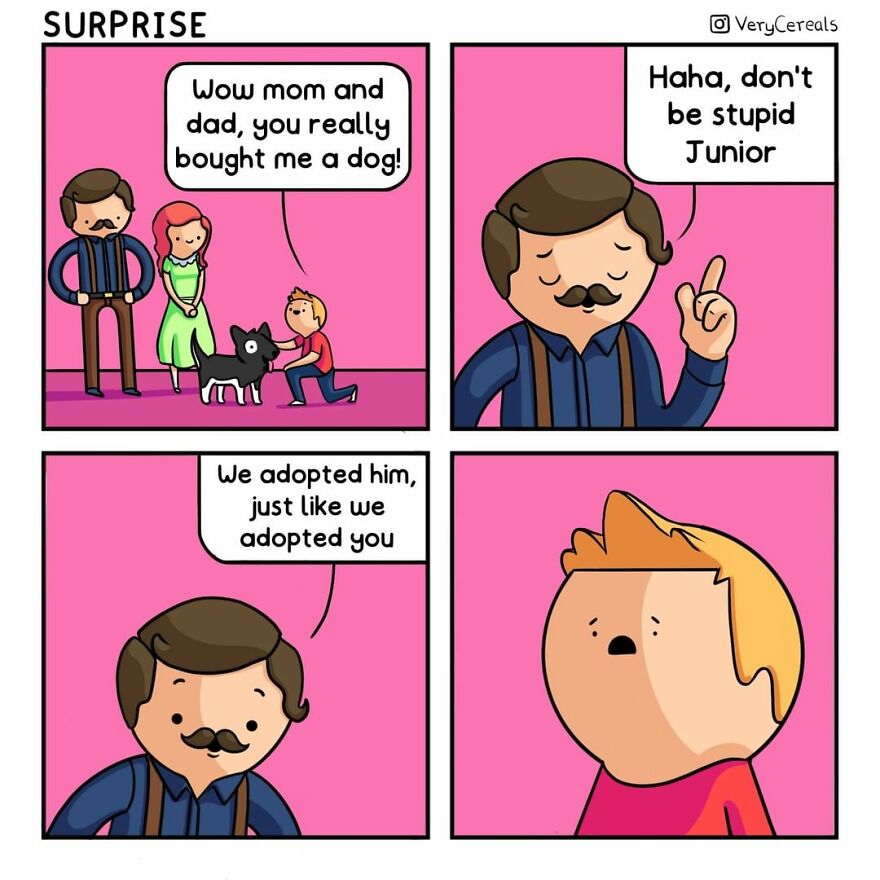 #11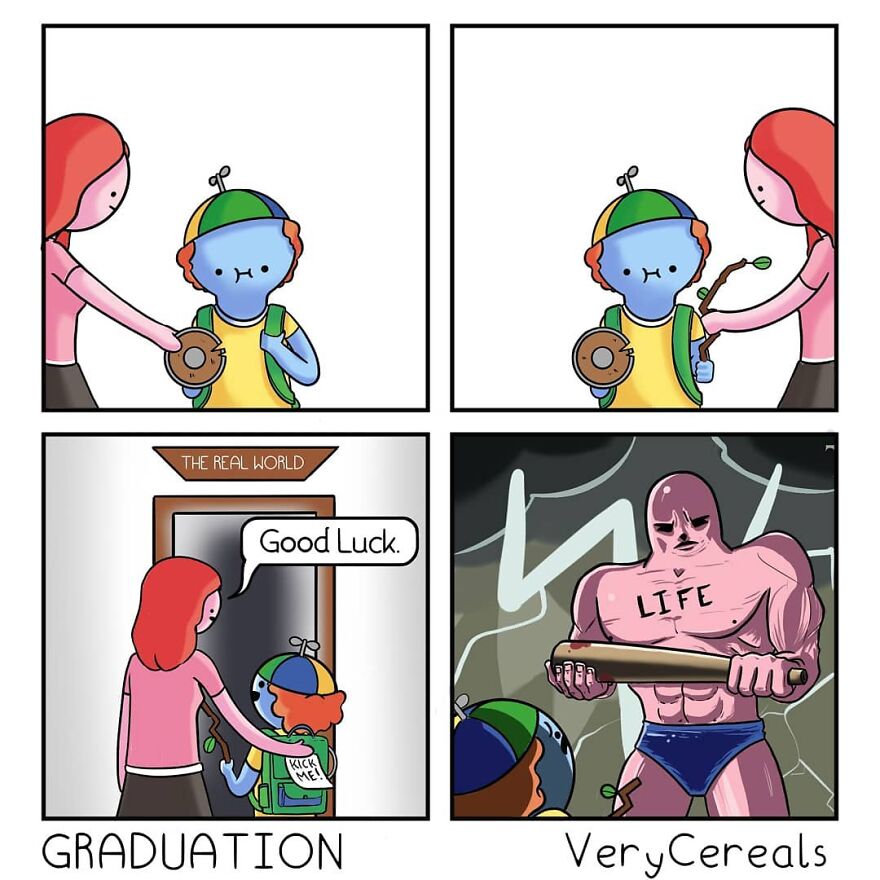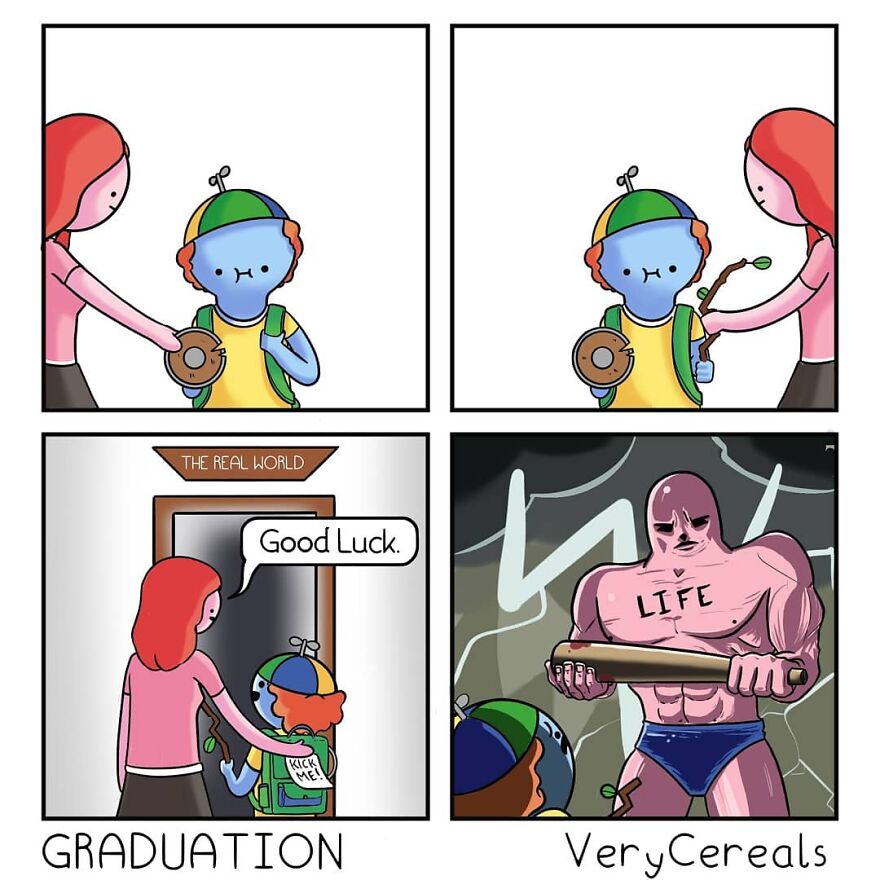 #12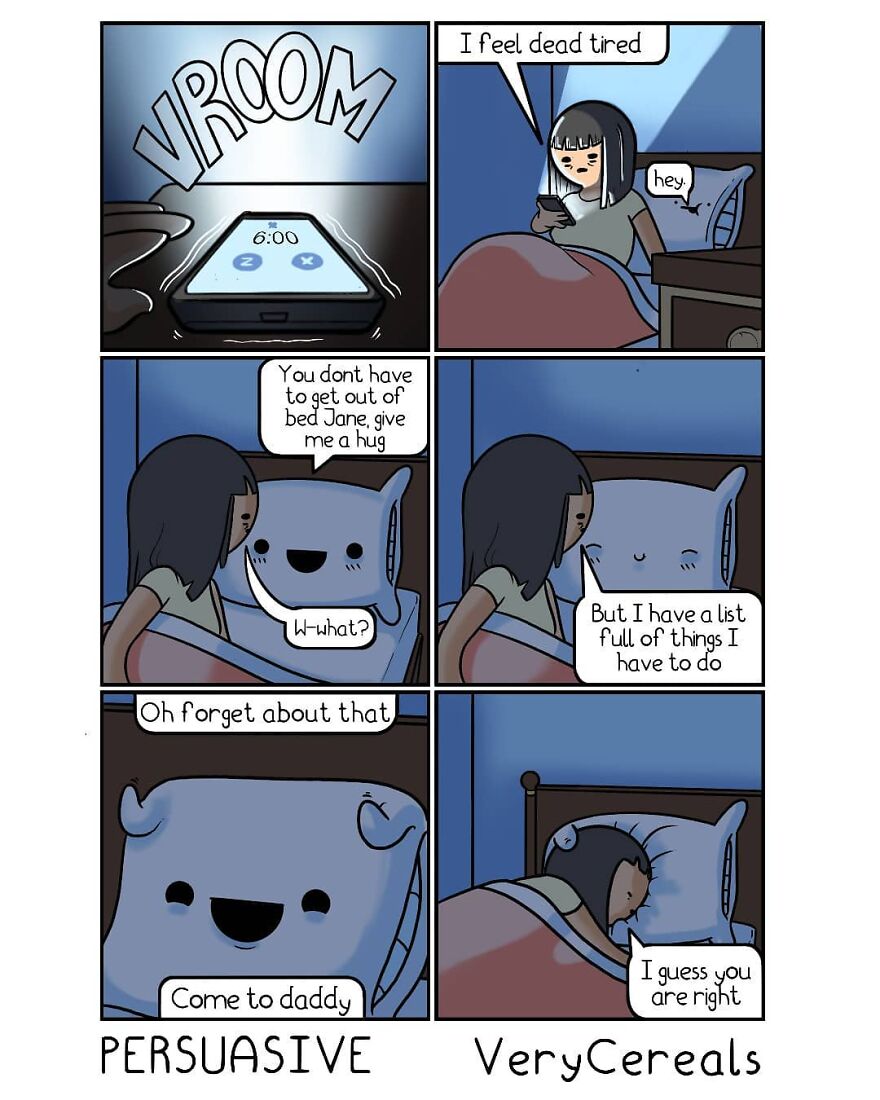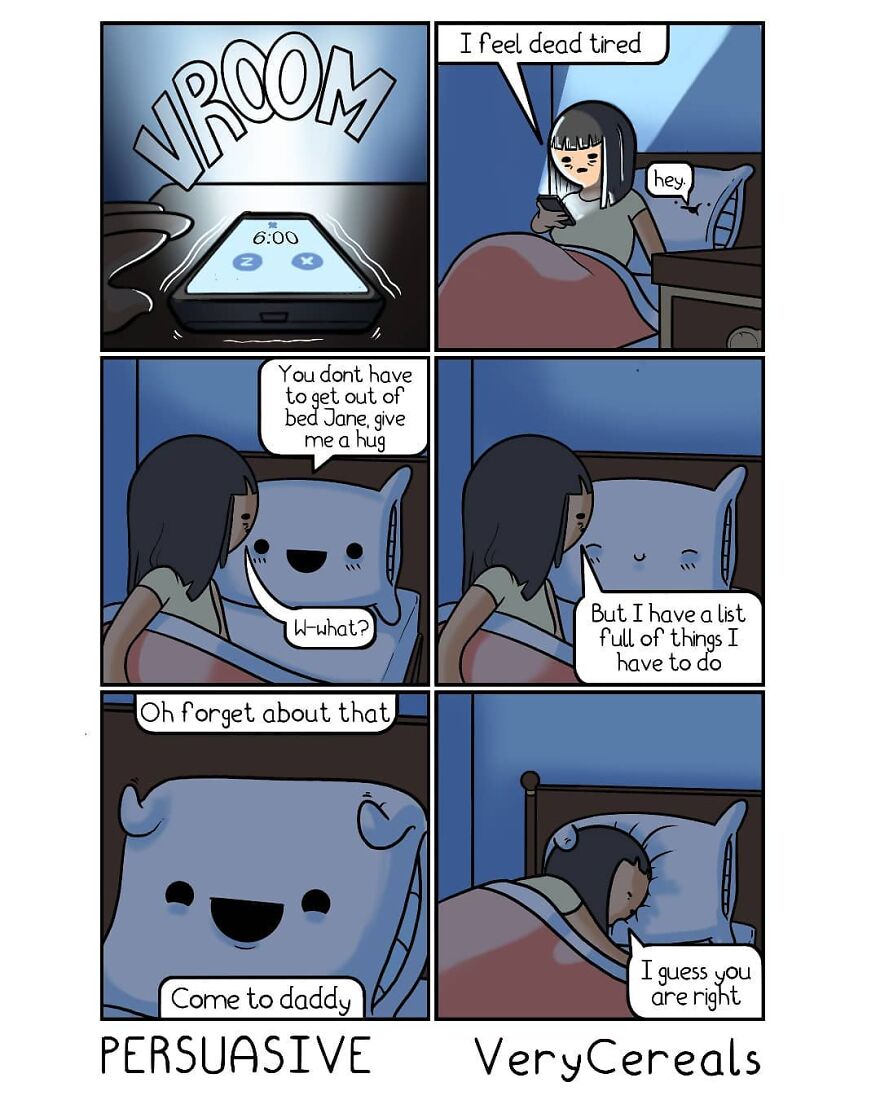 #13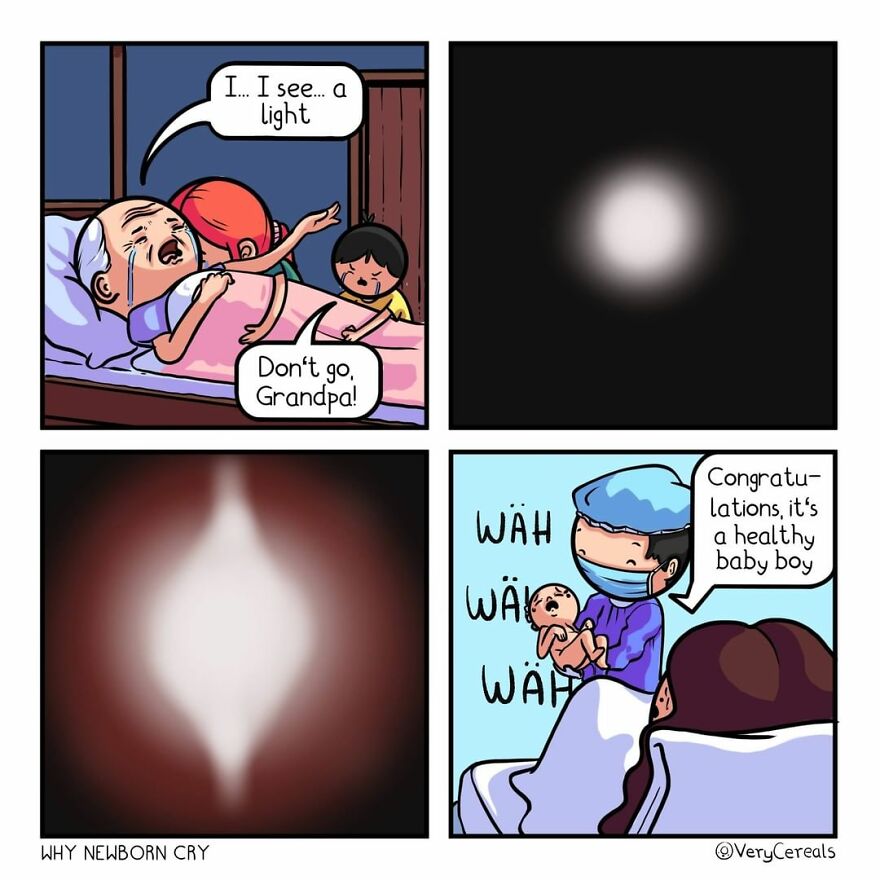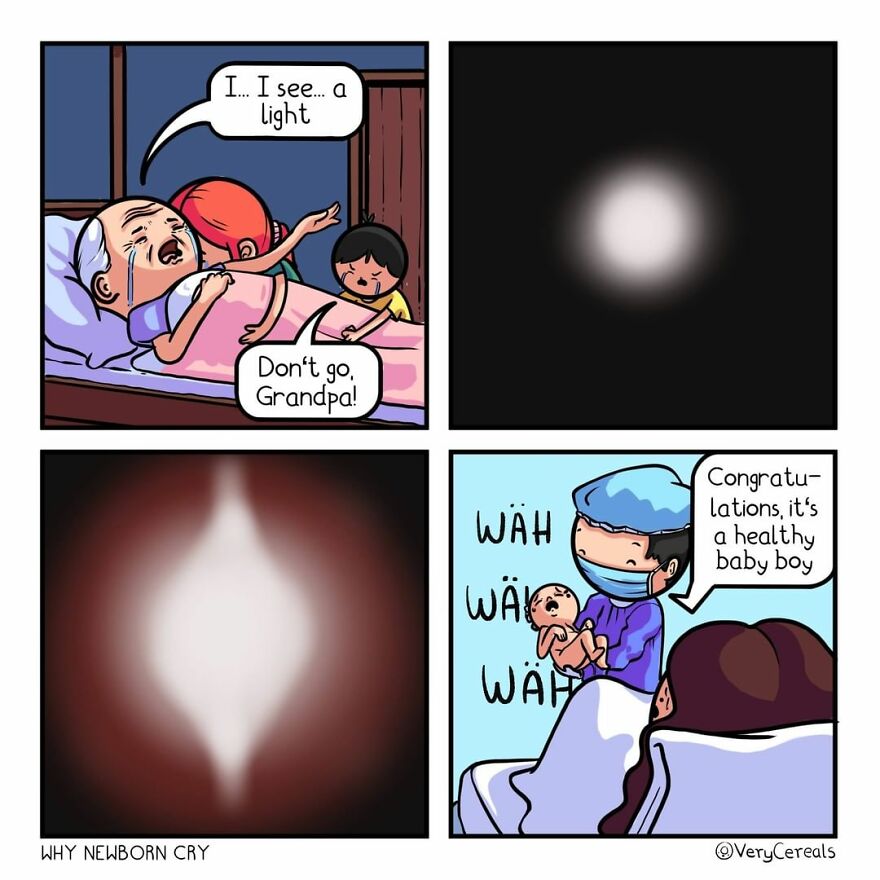 #14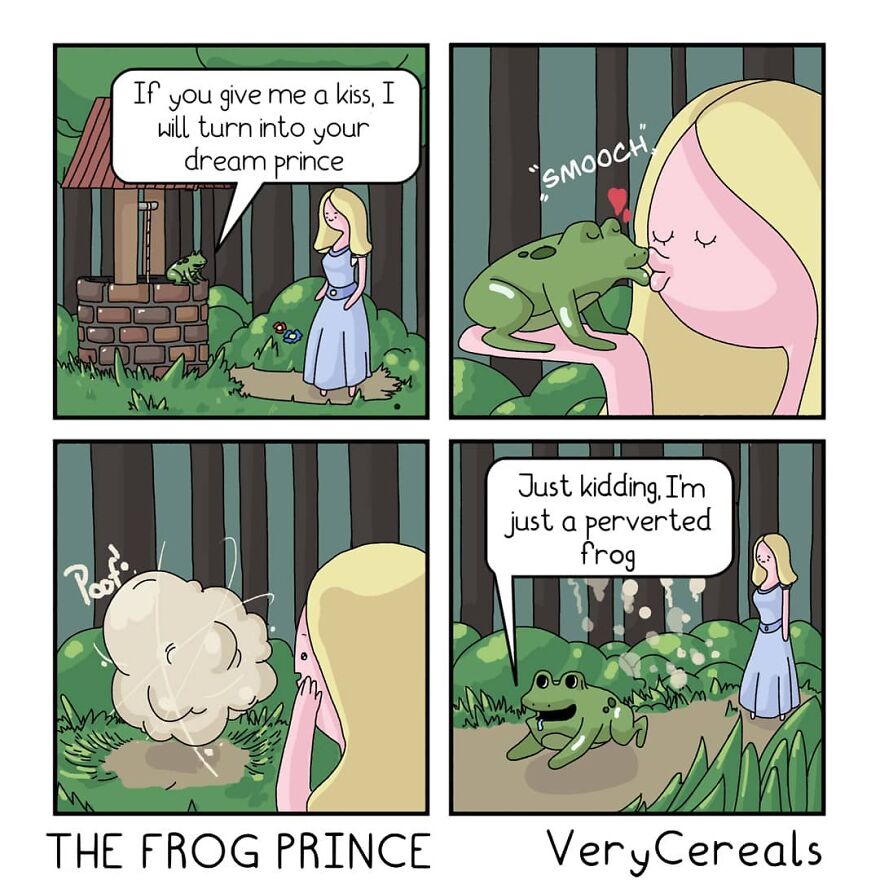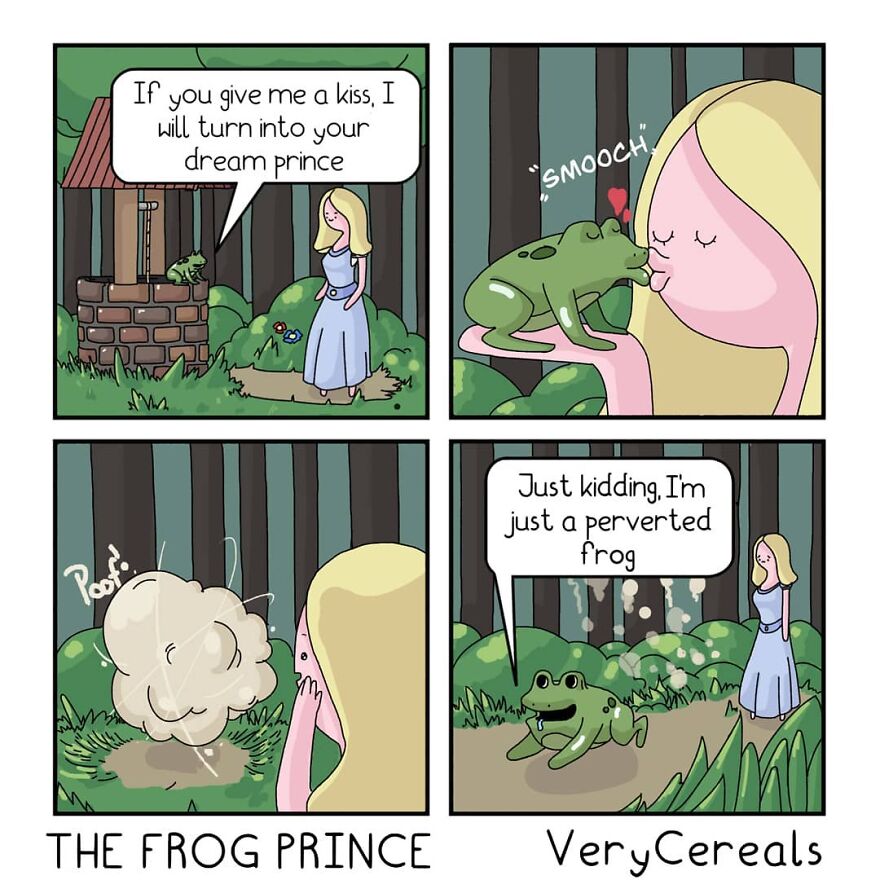 #15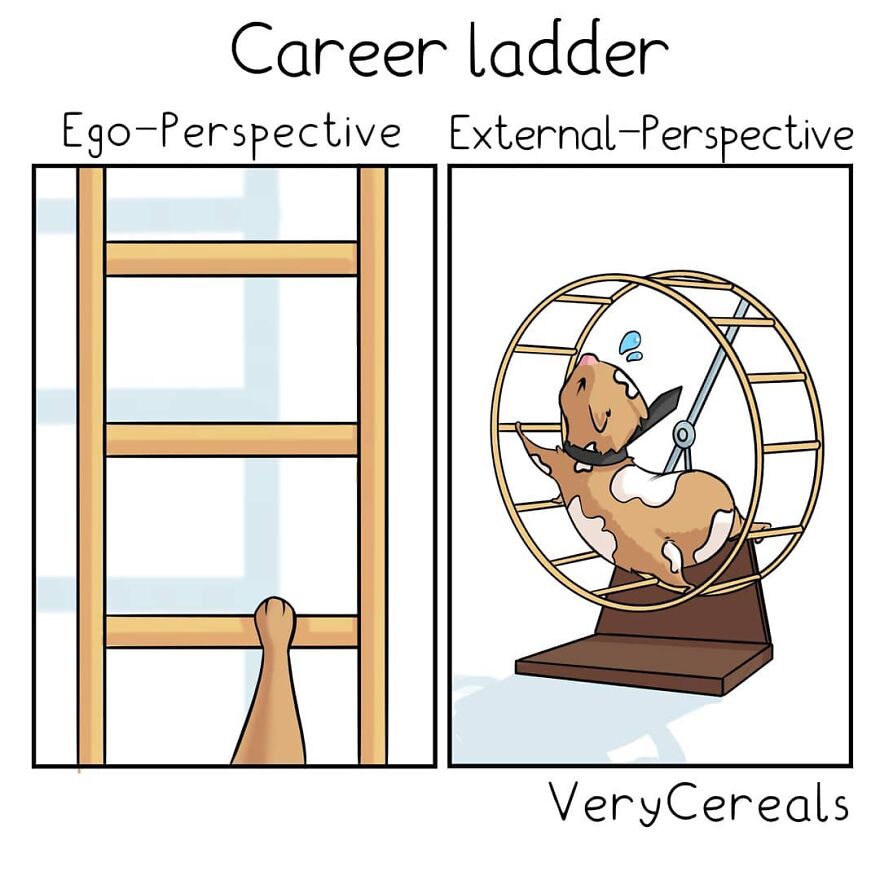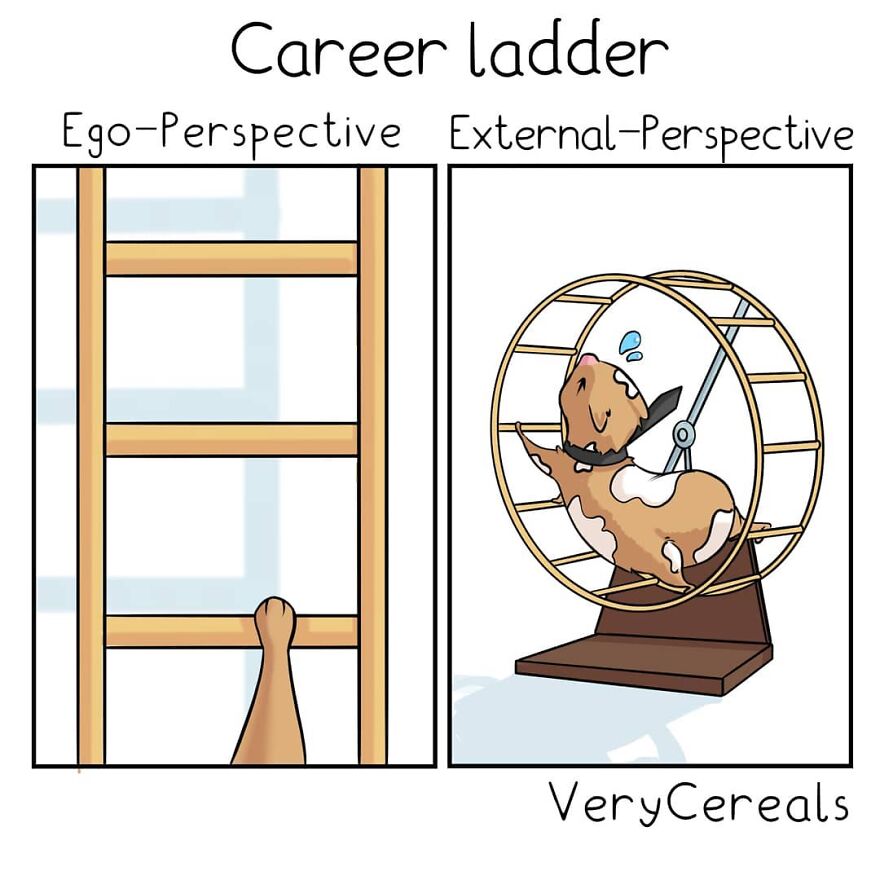 #16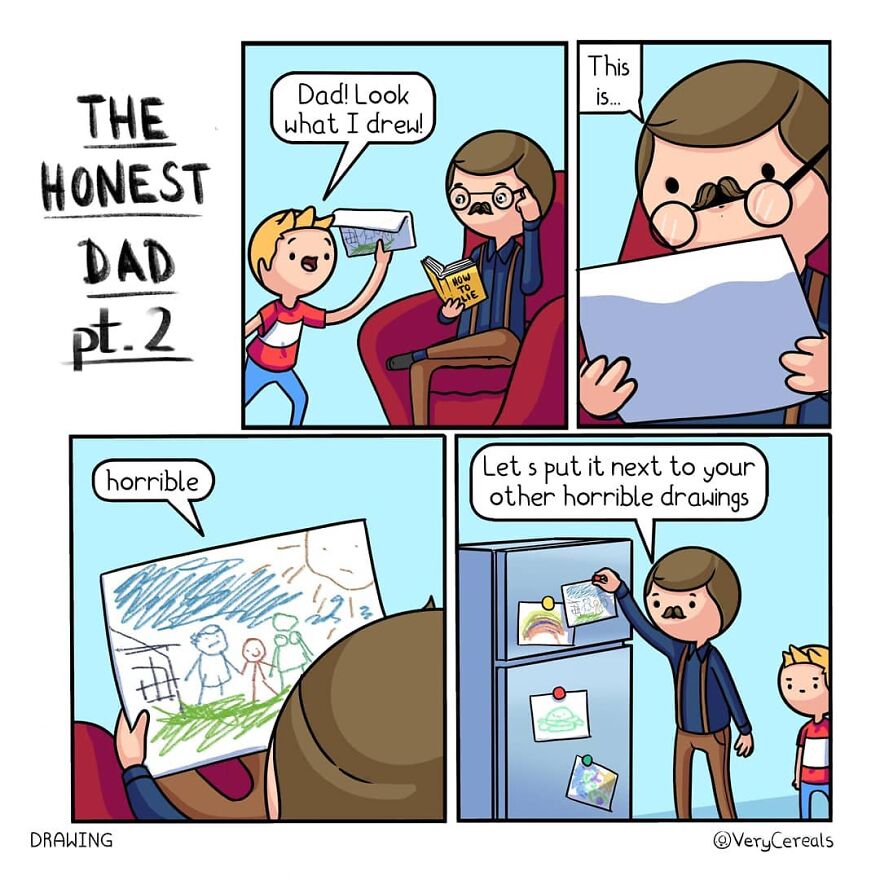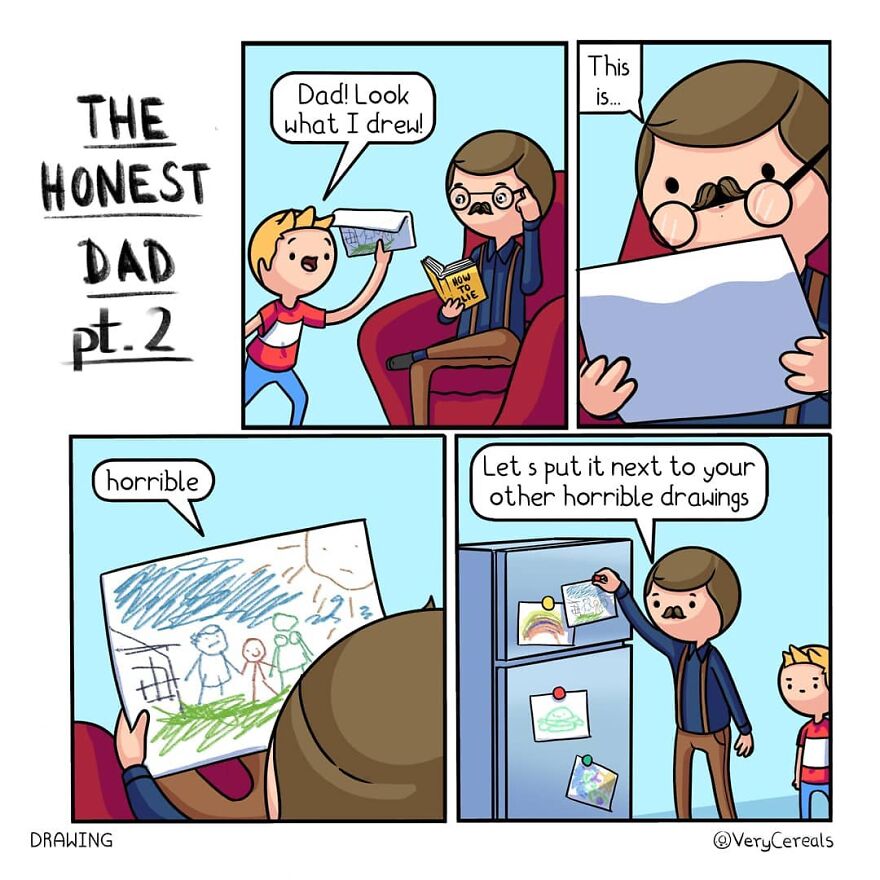 #17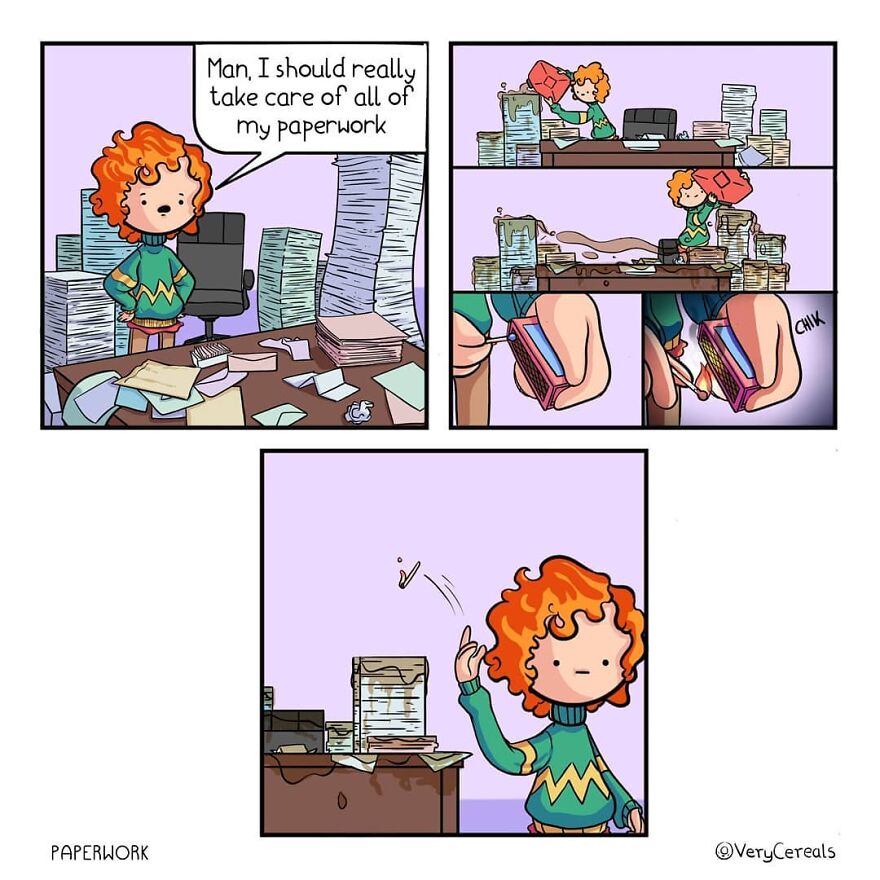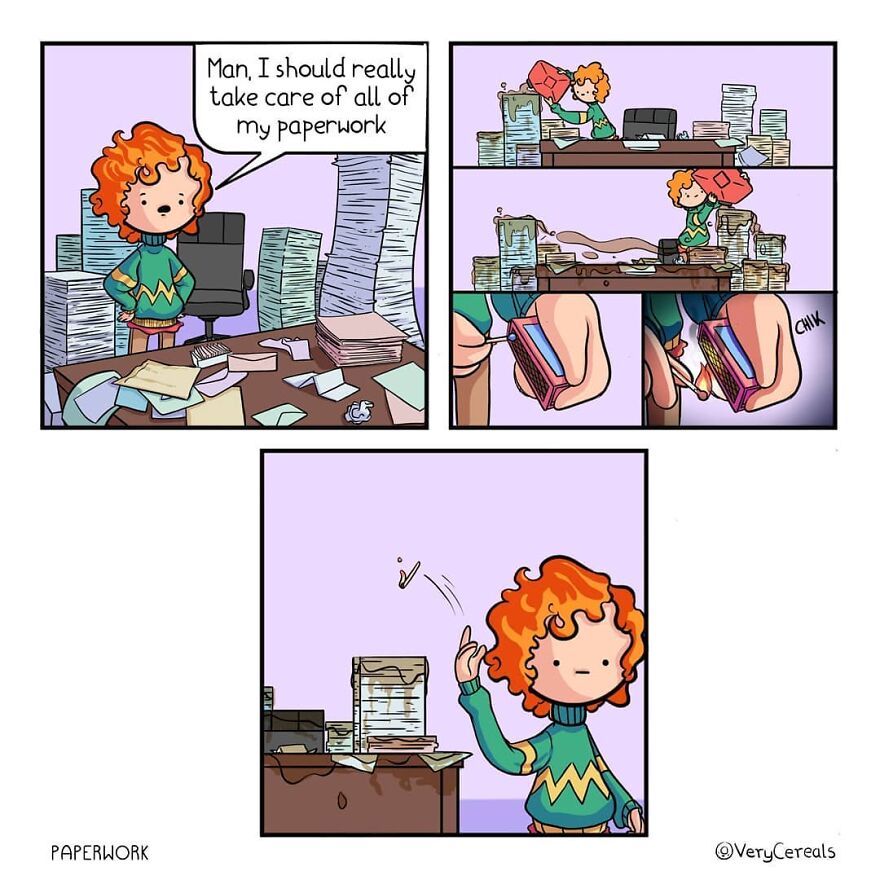 #18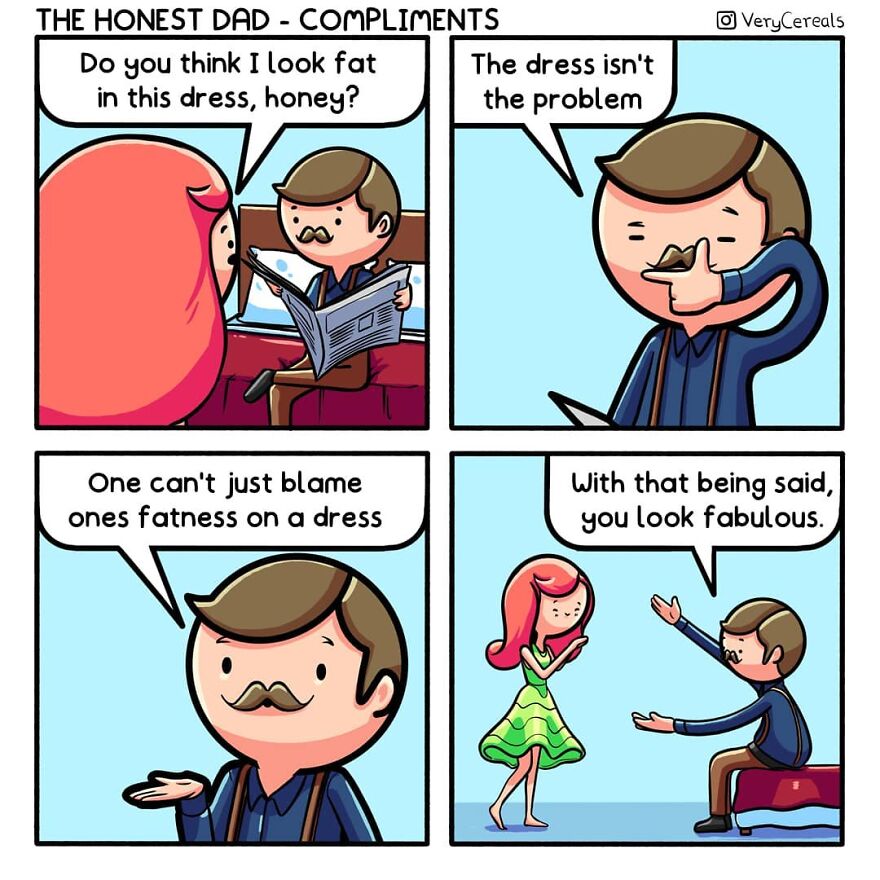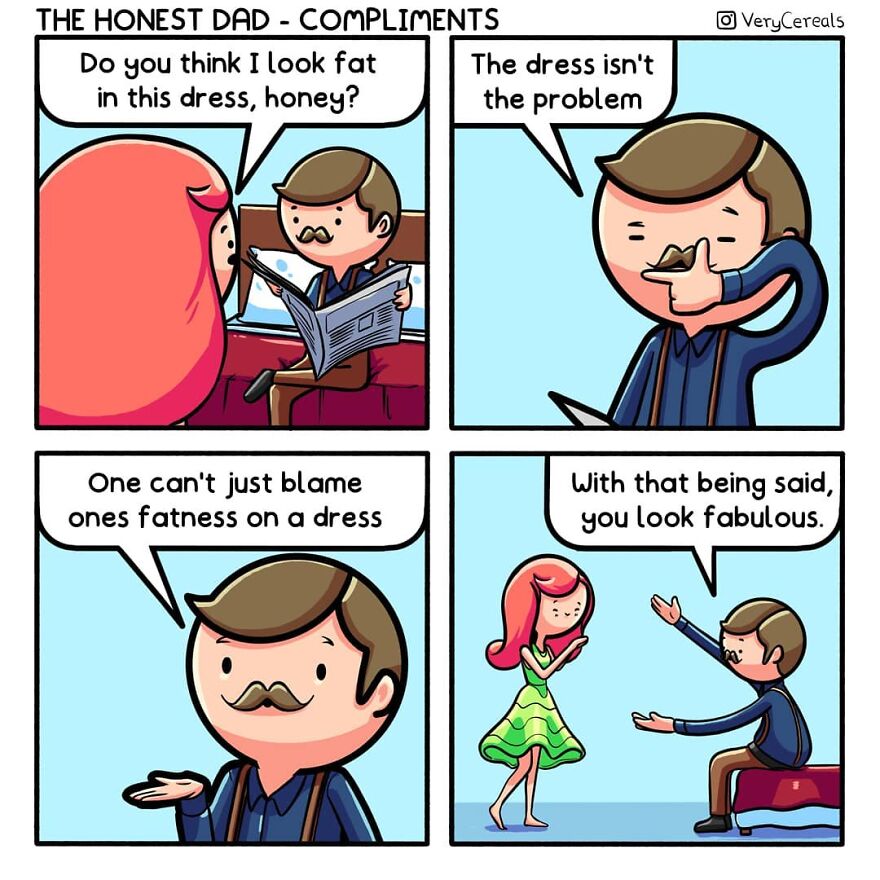 #19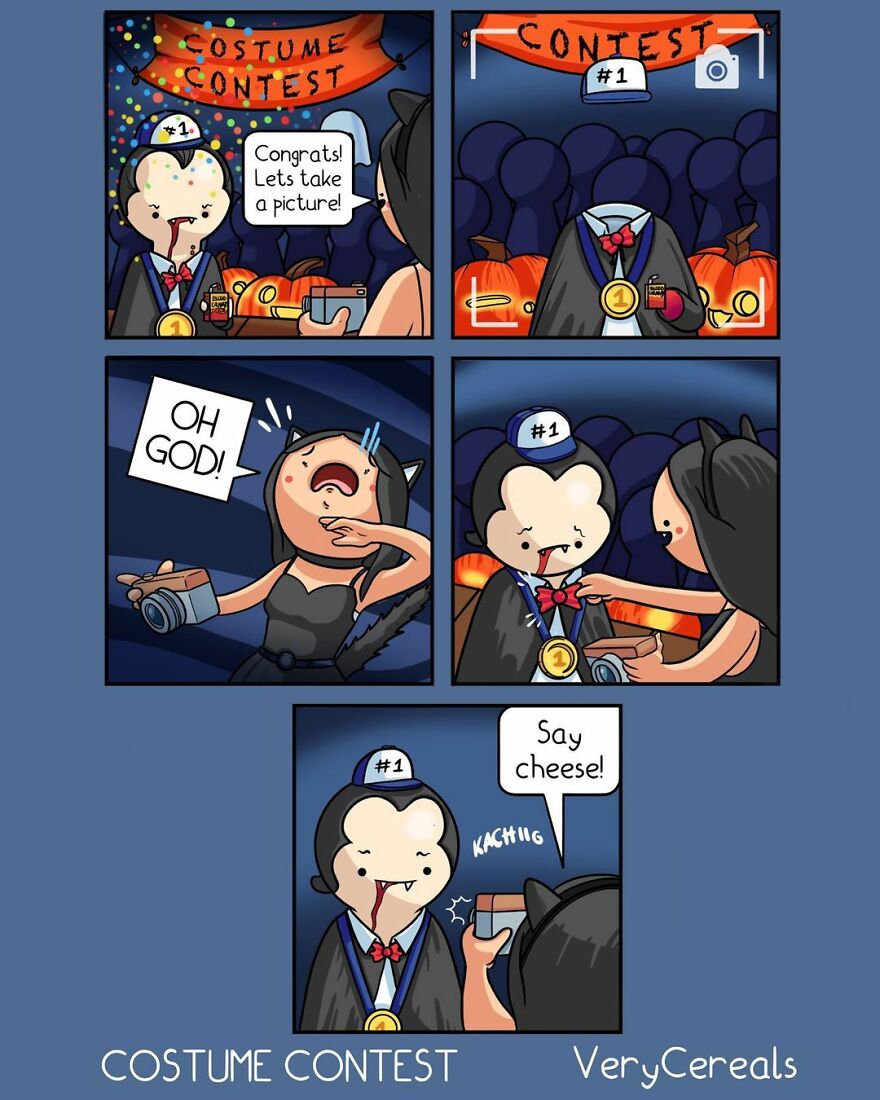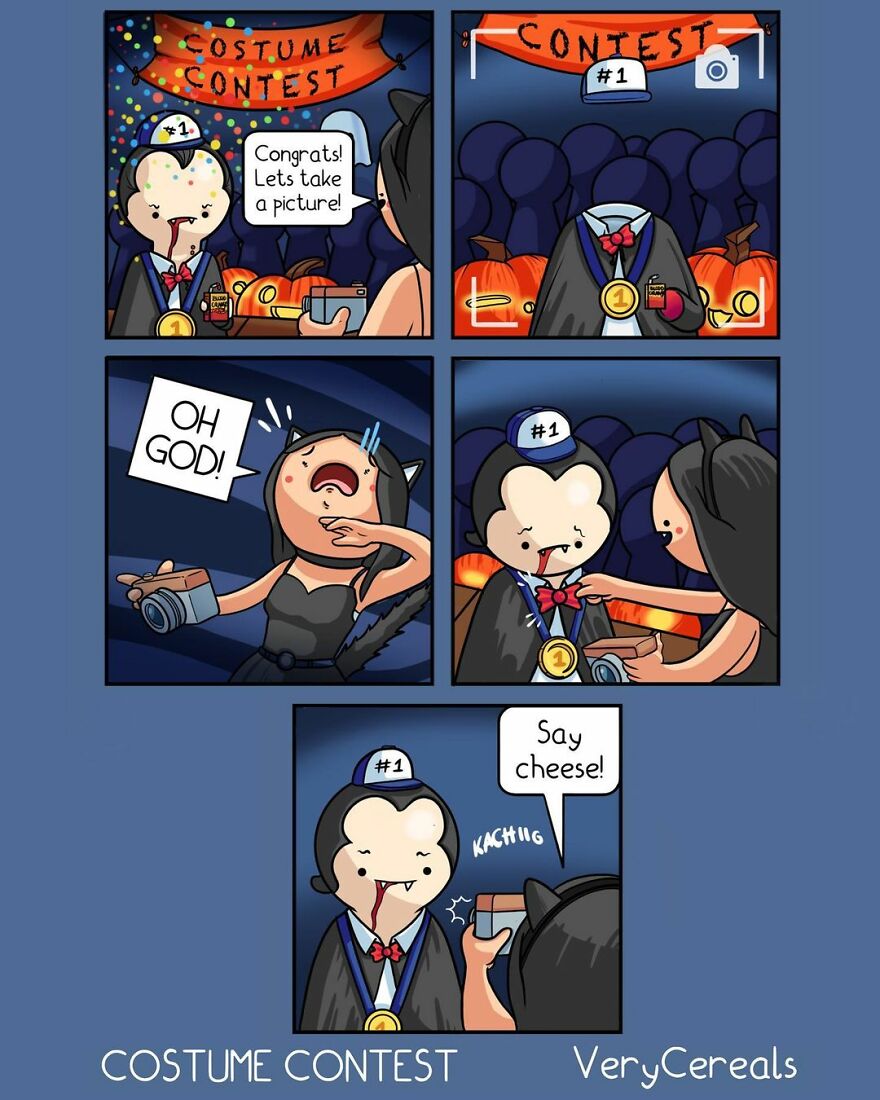 #20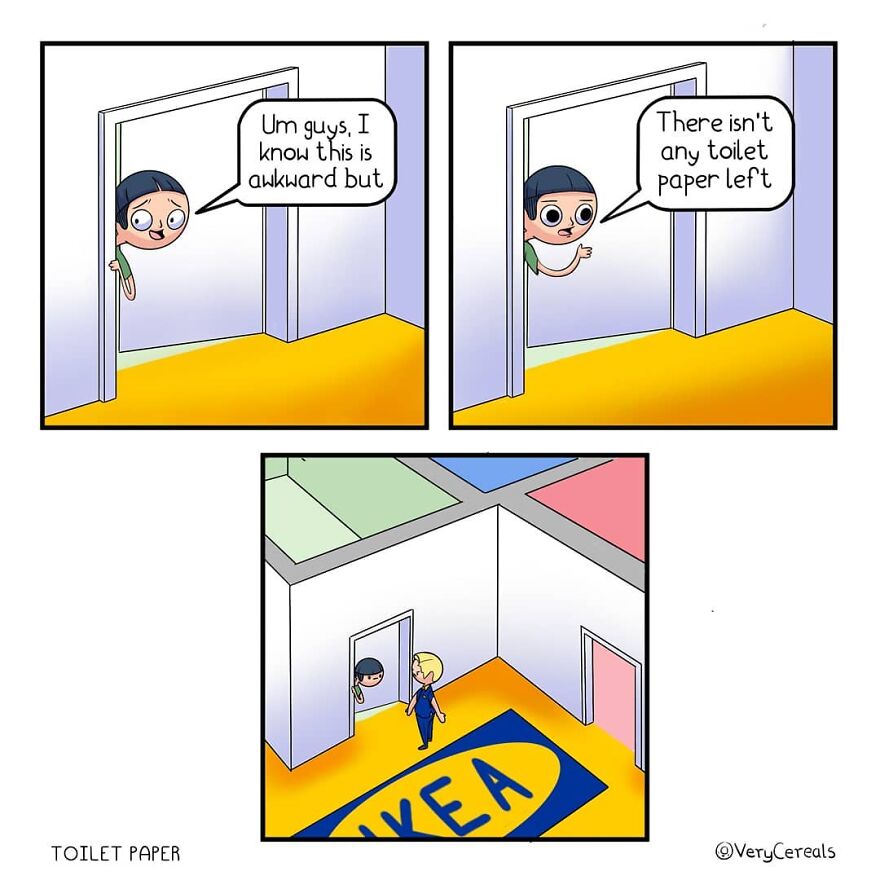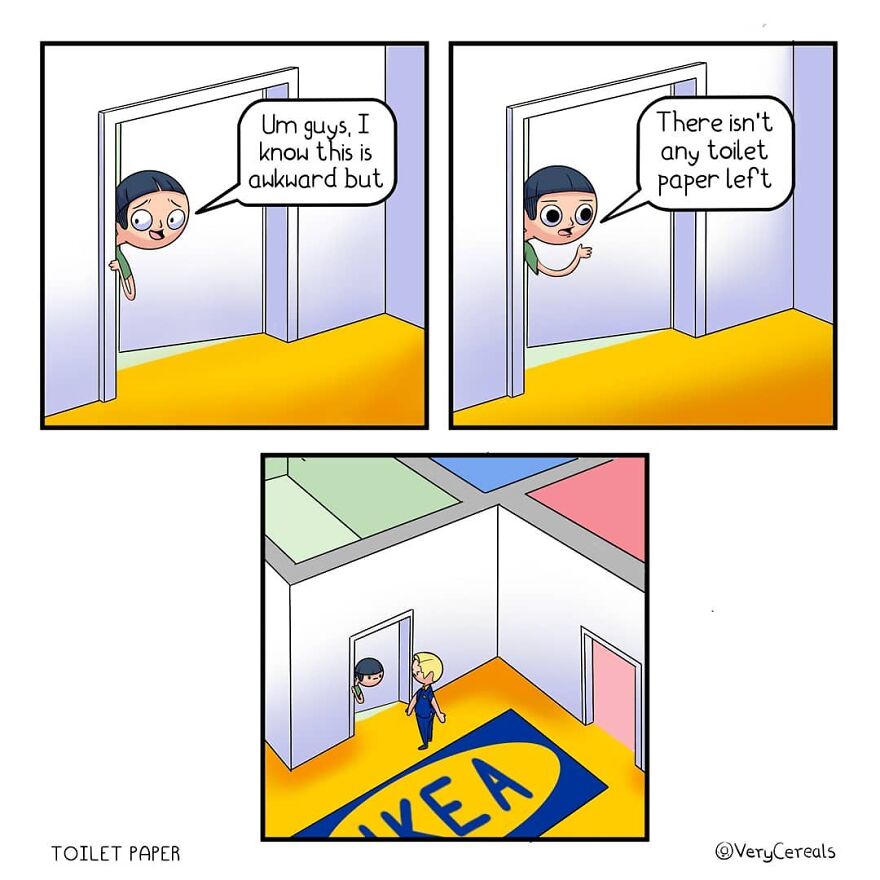 #21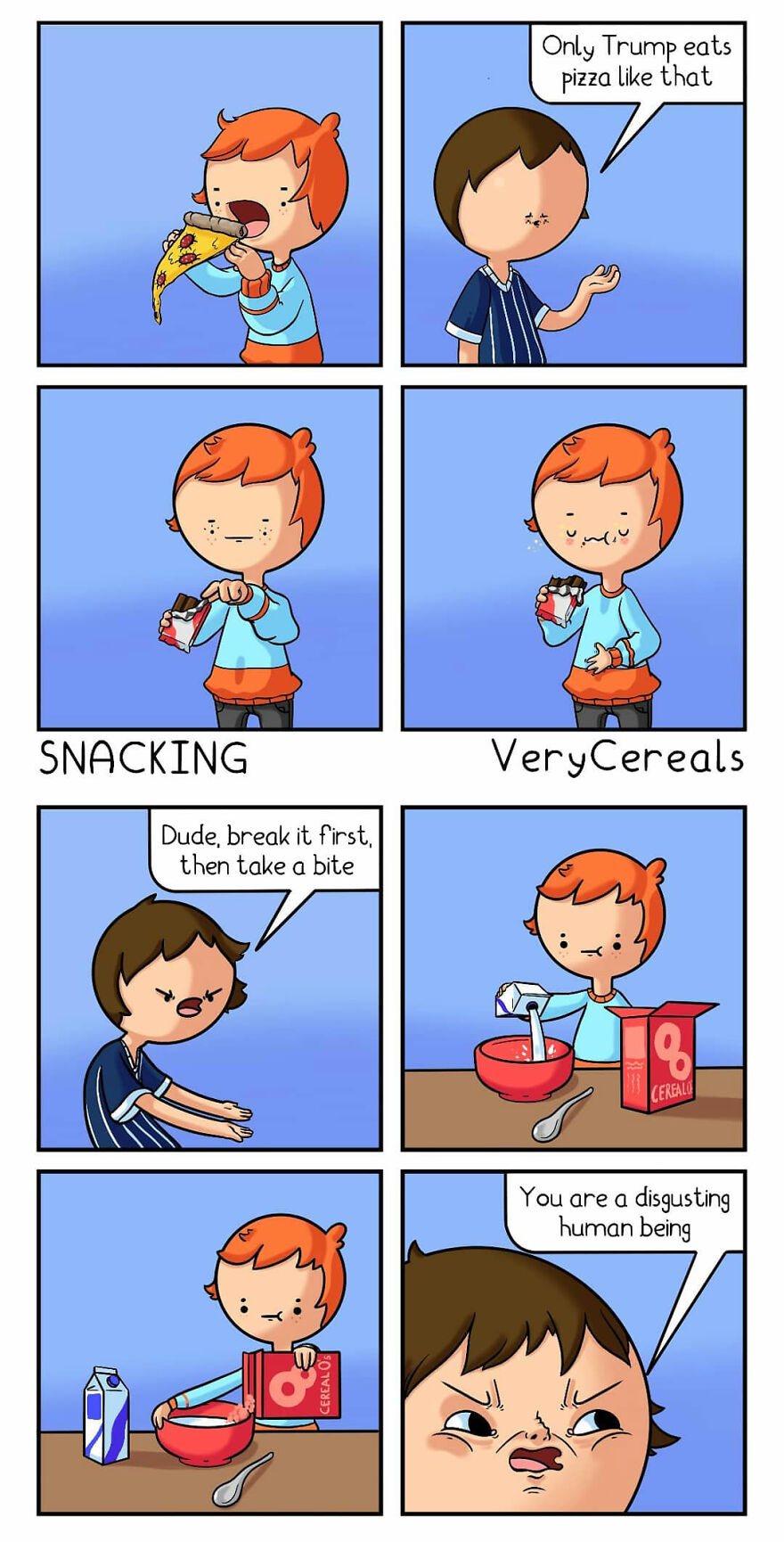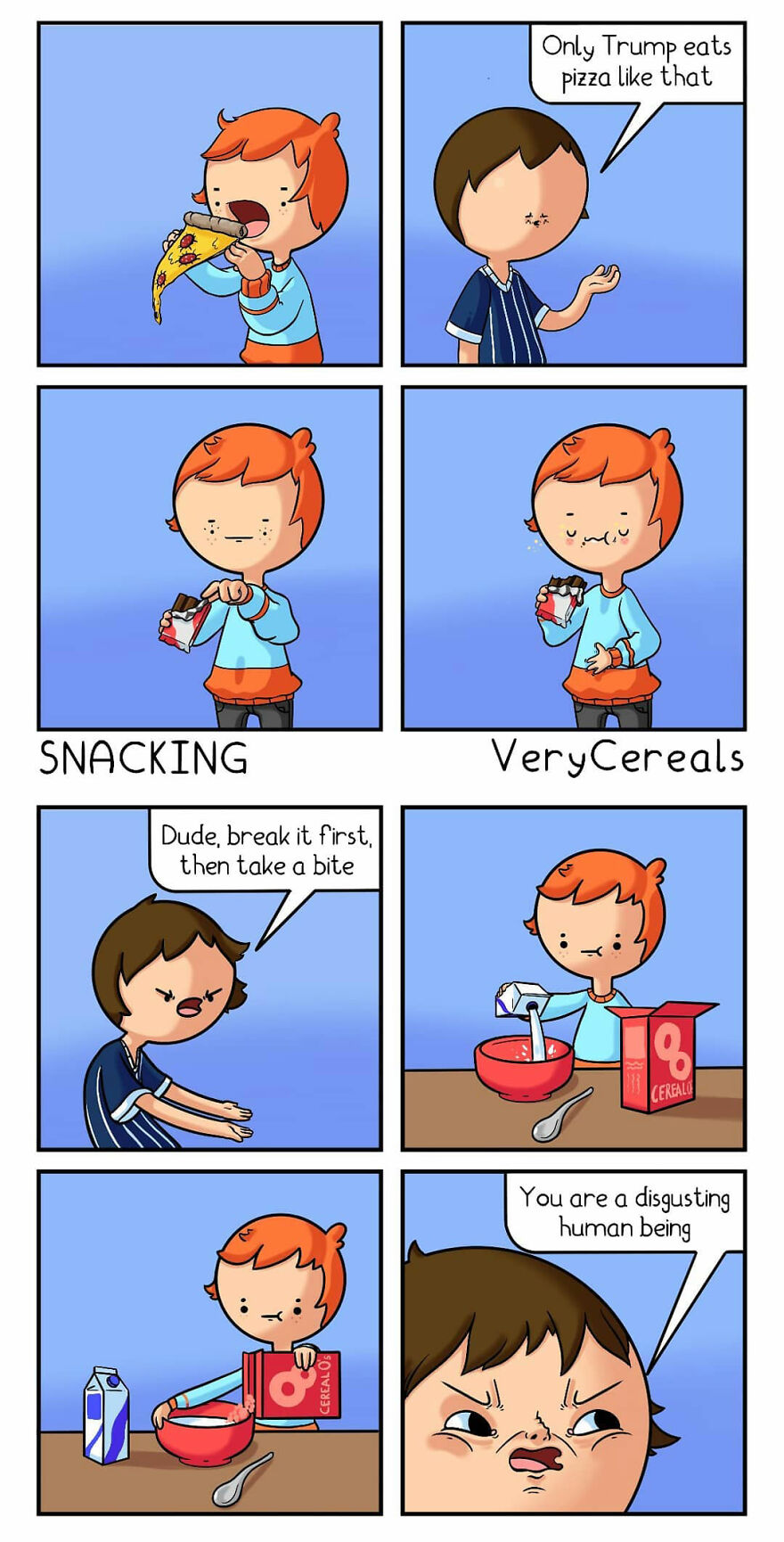 #22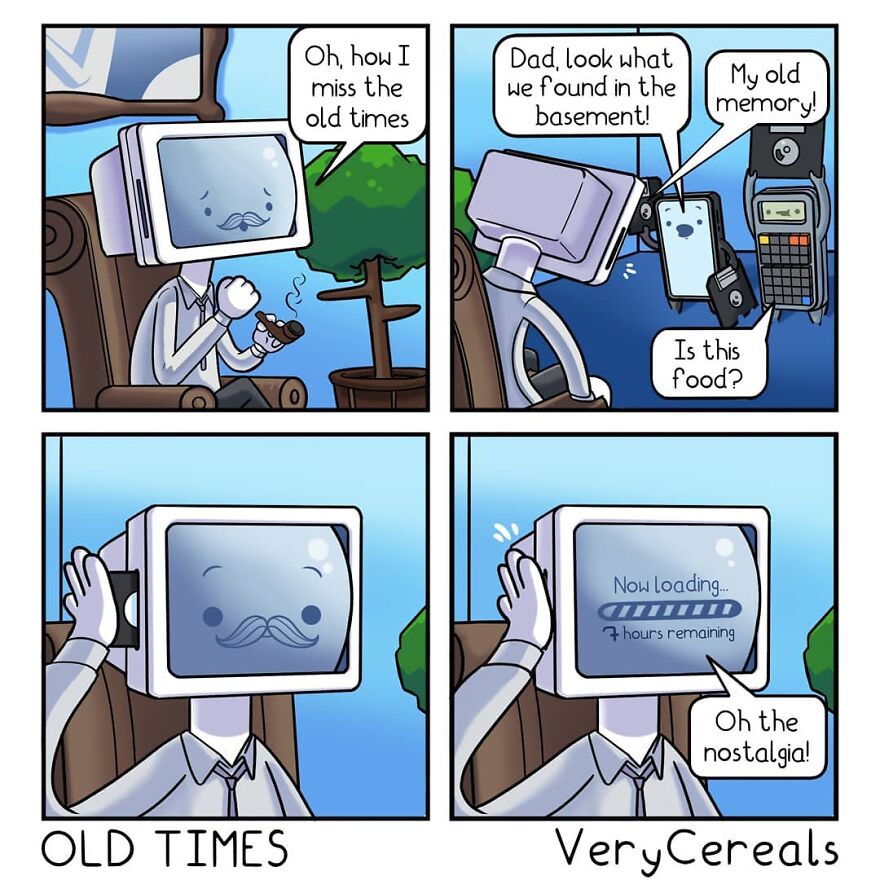 #23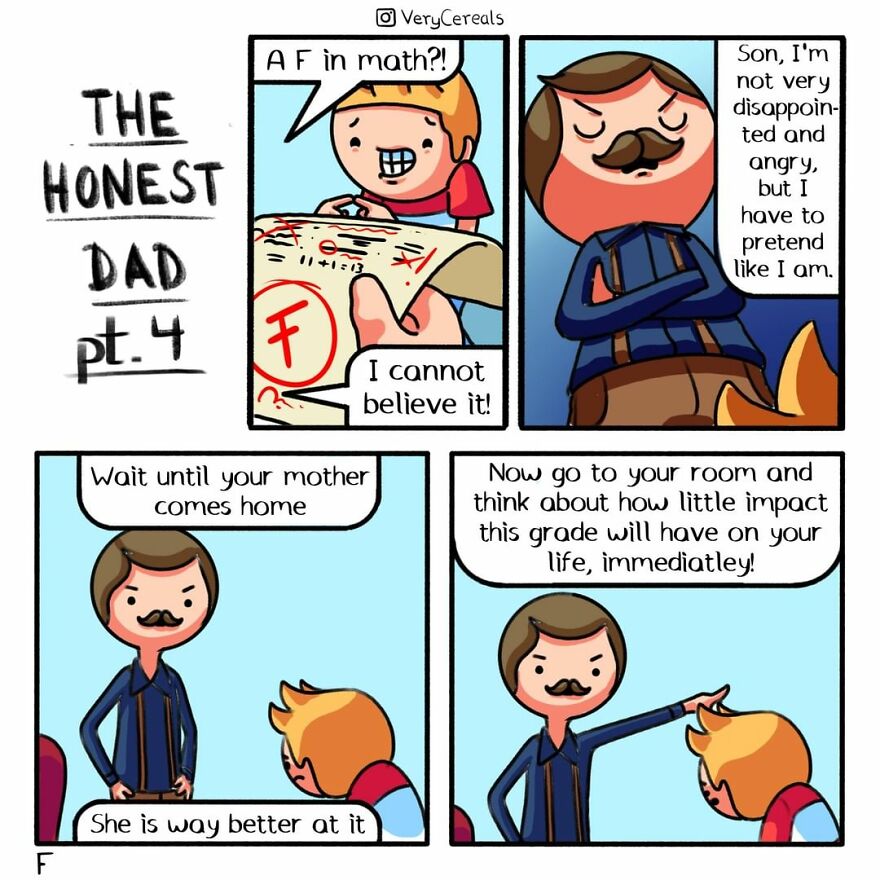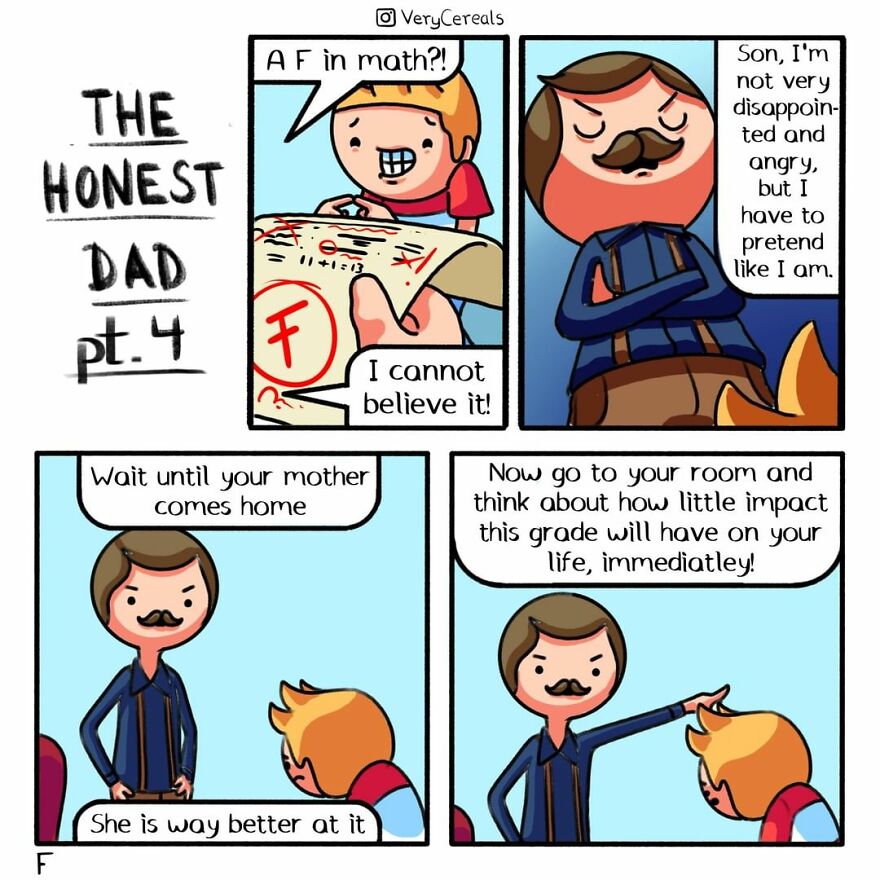 #24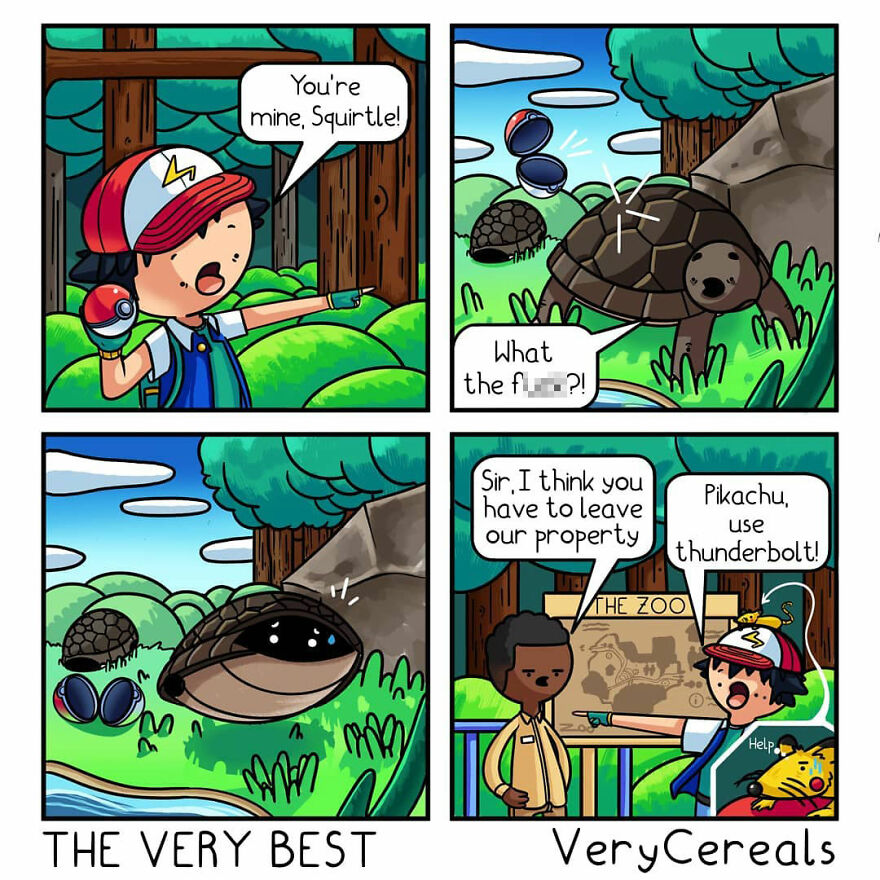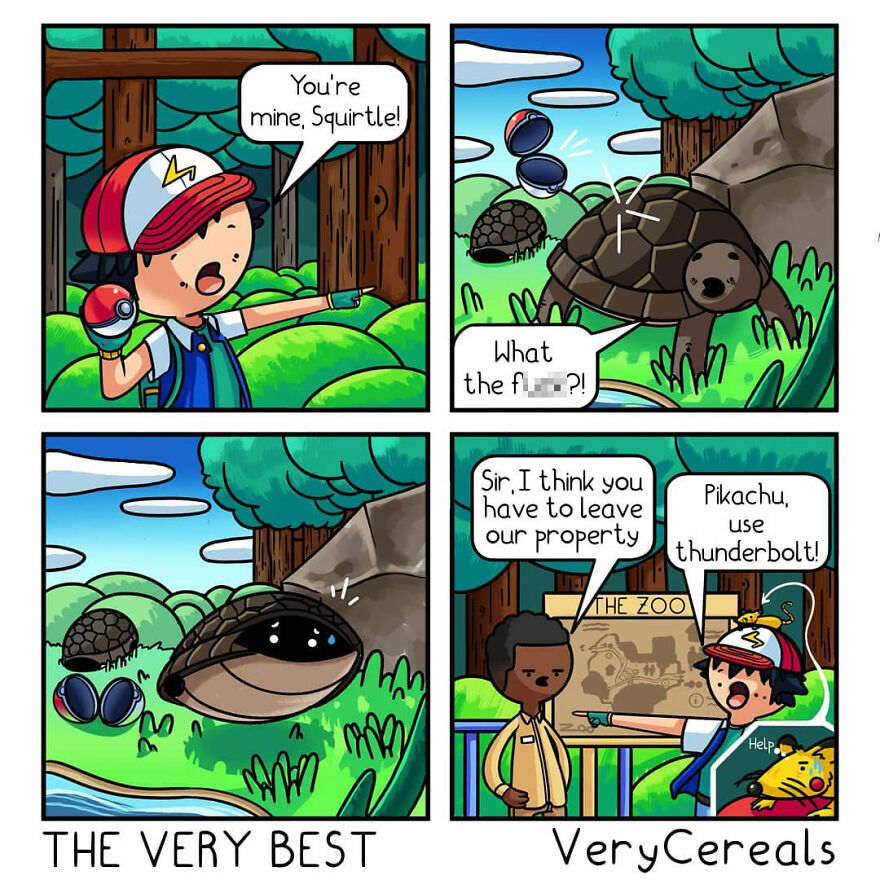 #25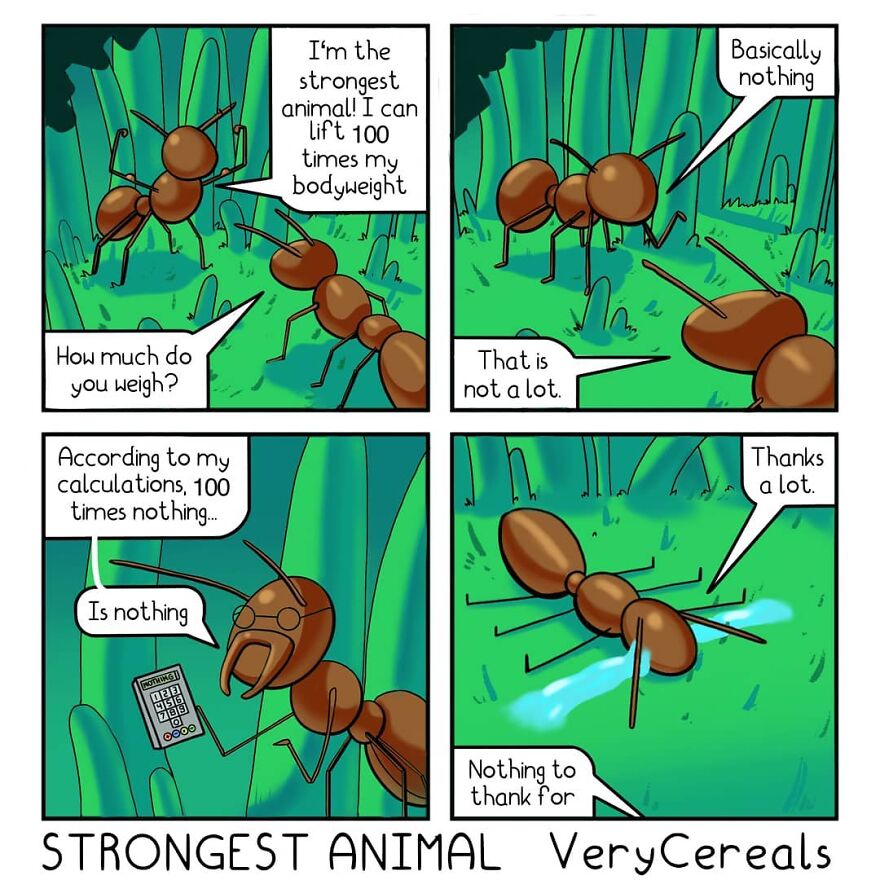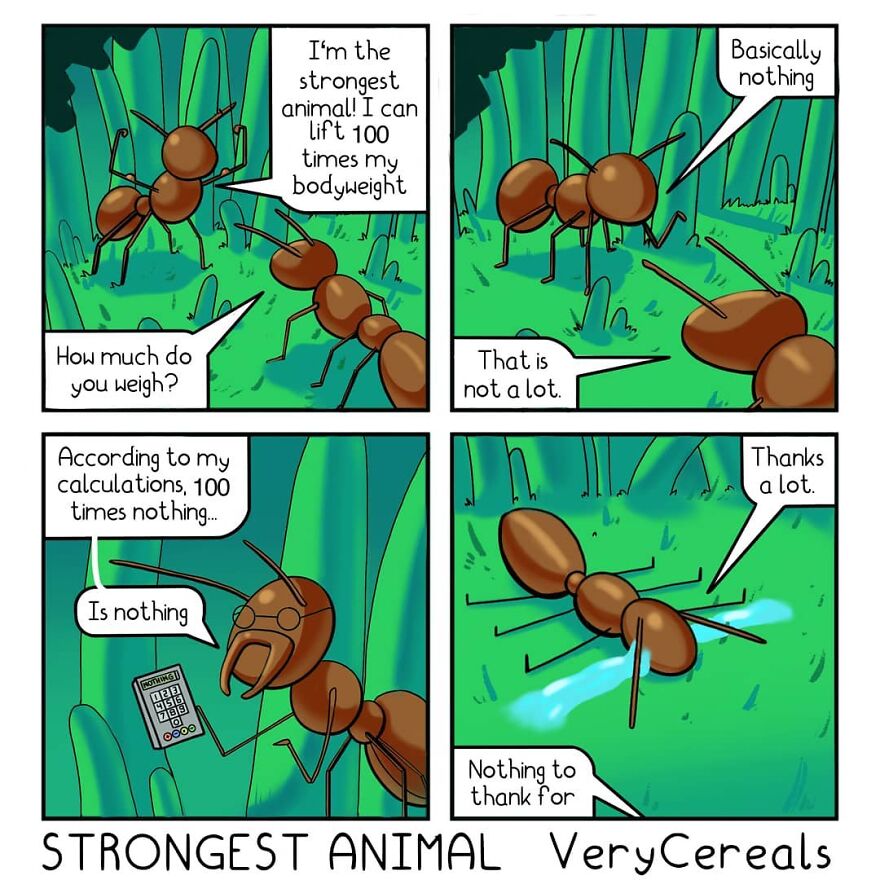 #26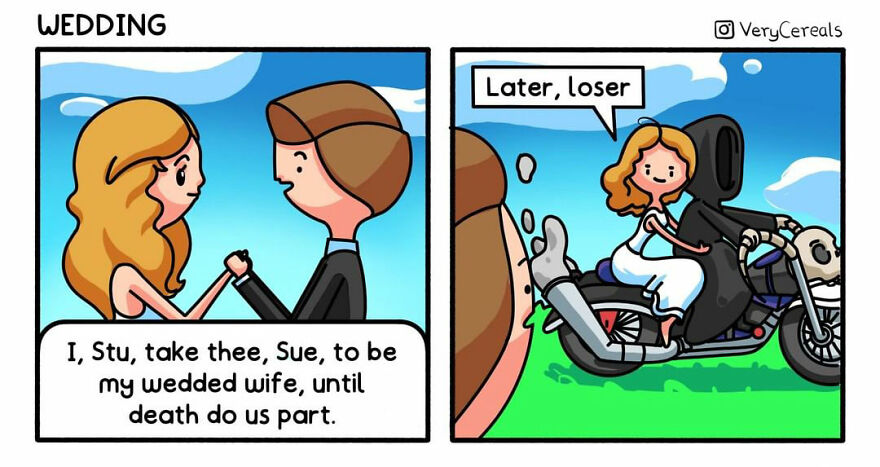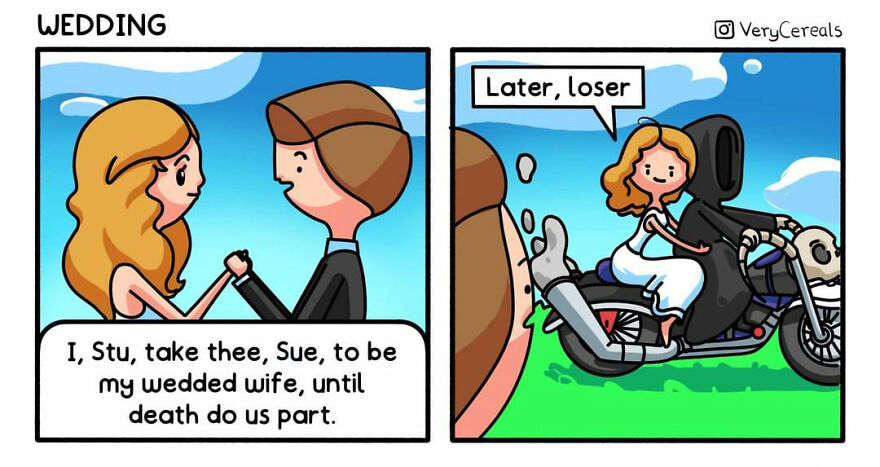 #27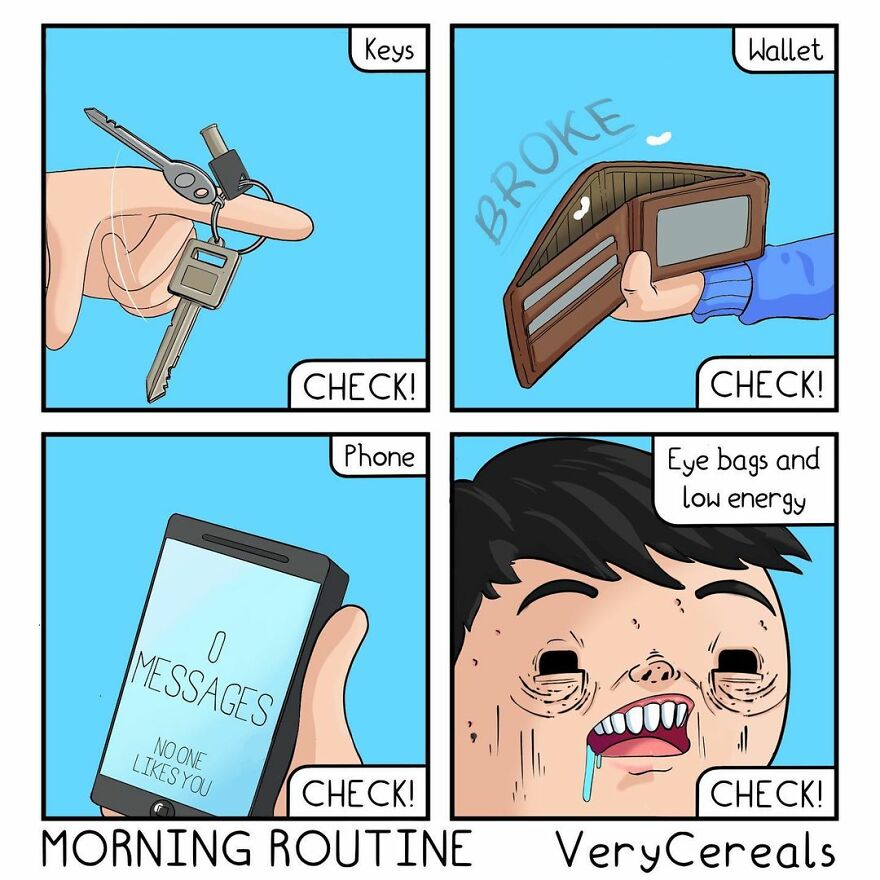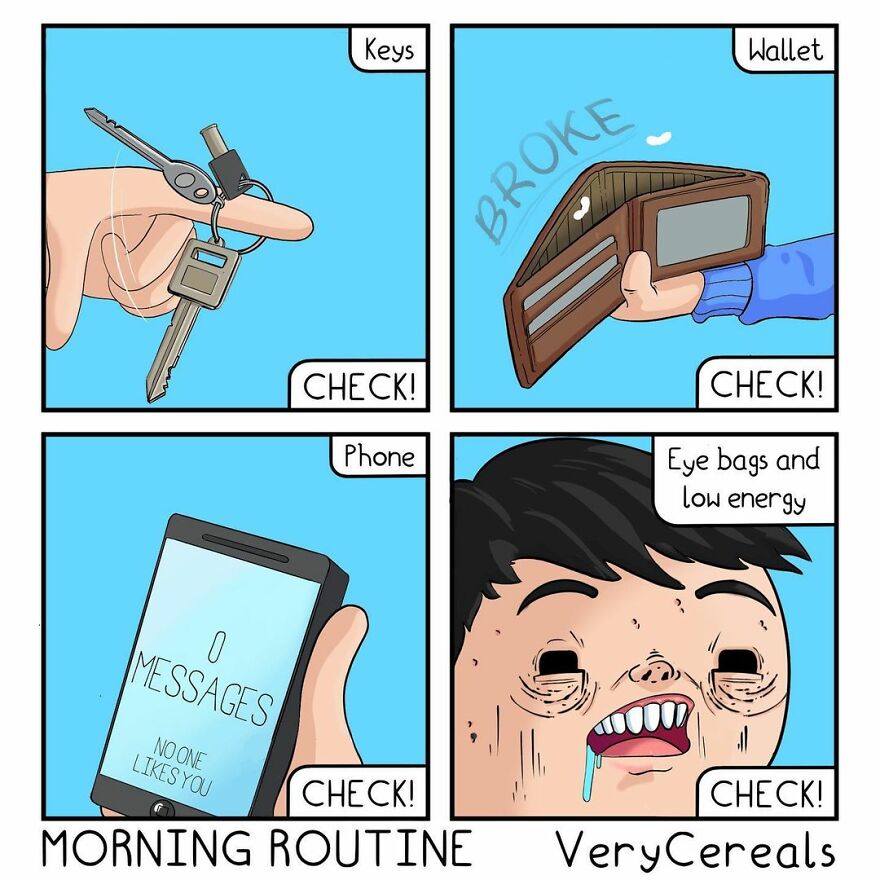 #28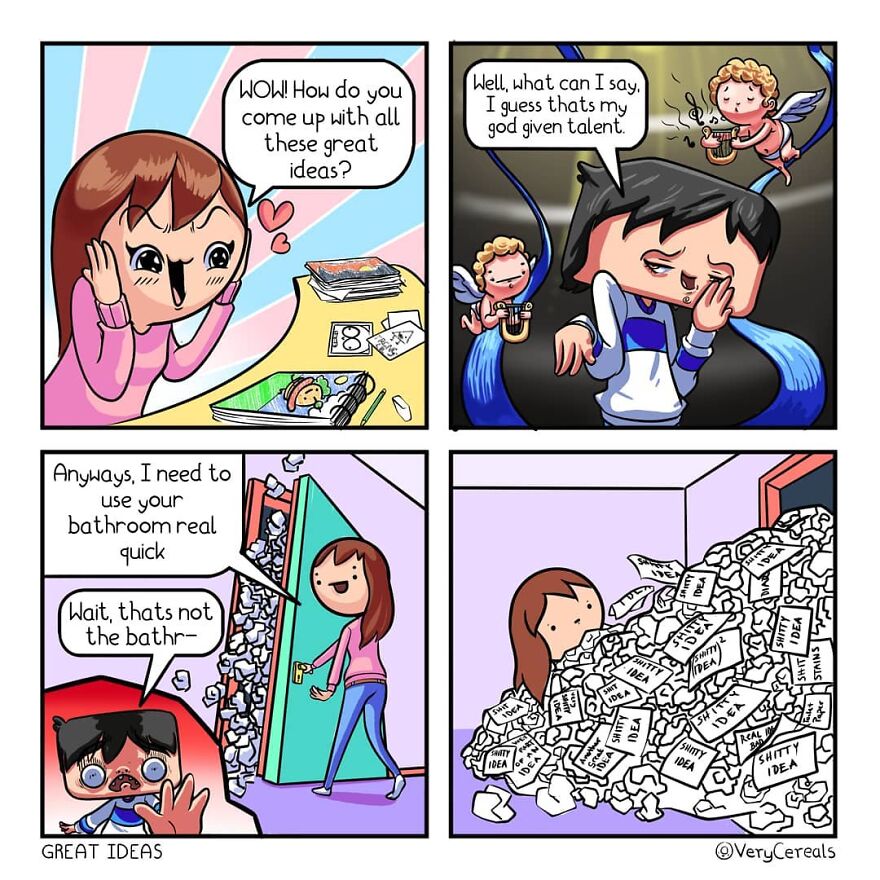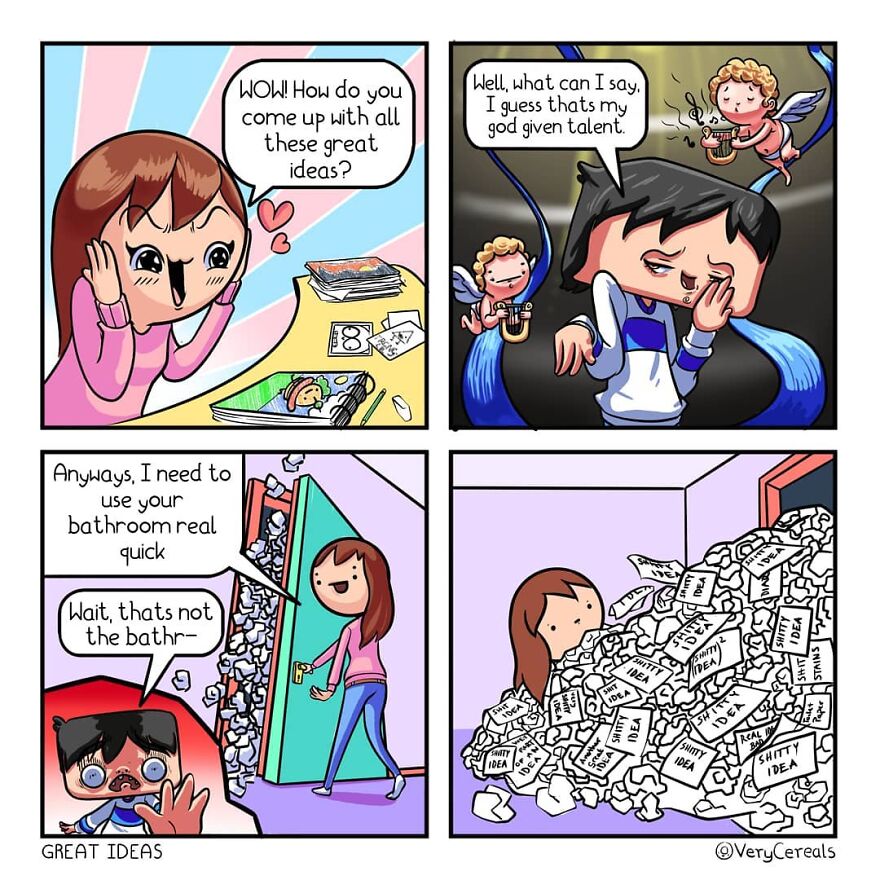 #29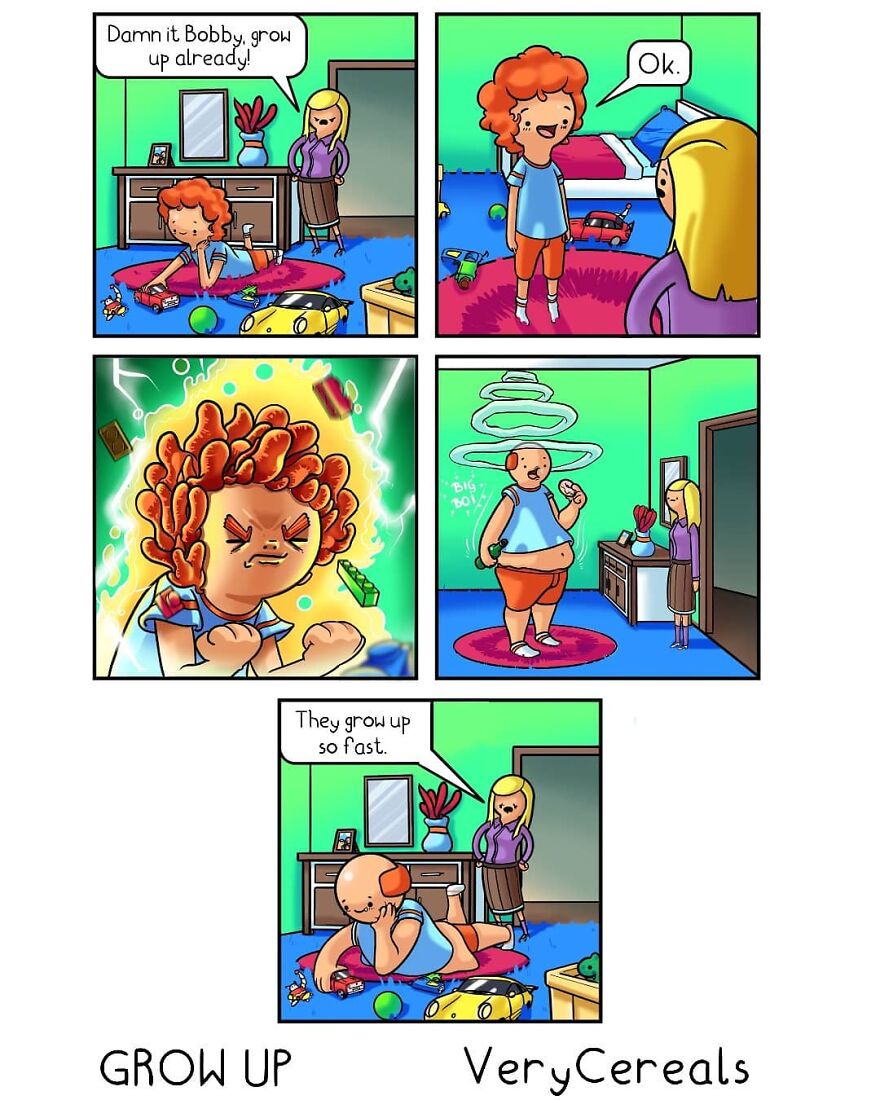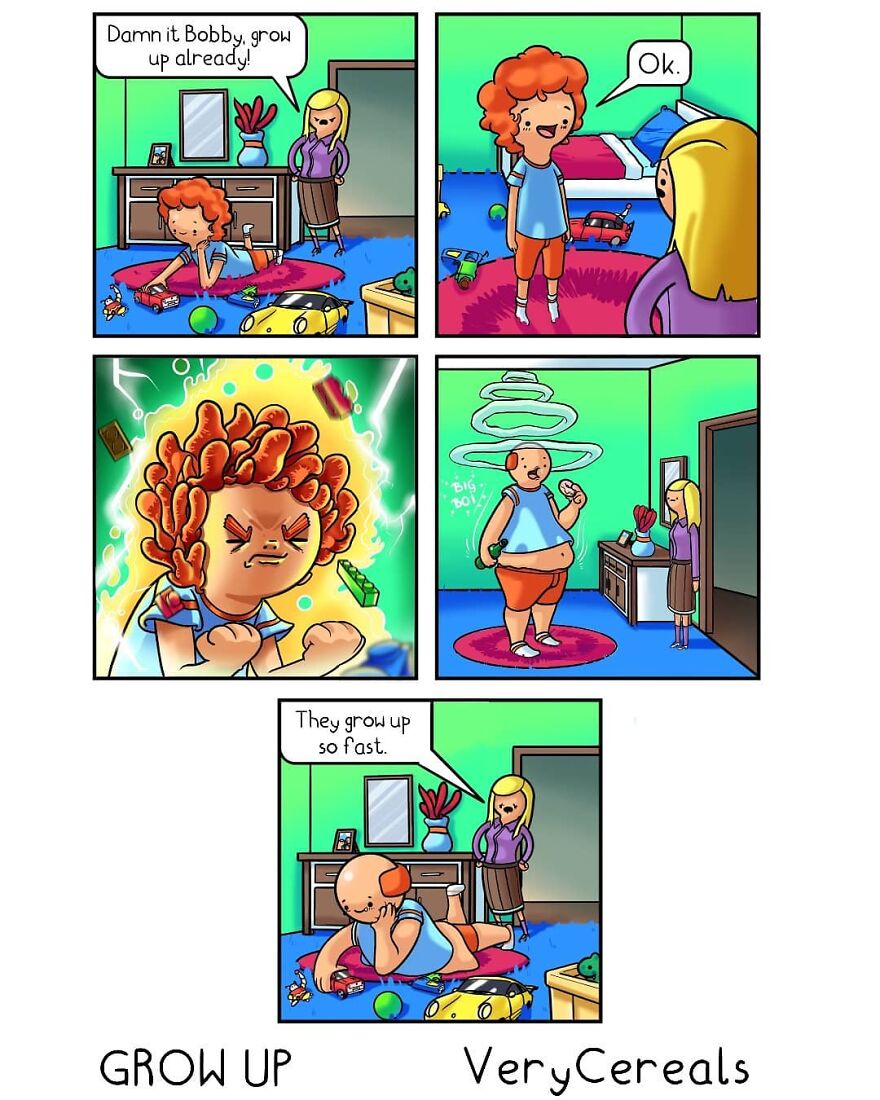 #30