When you're bored at work, you don't know what to do with yourself. However, everything might be better and happier when you have great pets. This is what a comic artist named Sarah Jezierny Harmon realized while working 9-5. Bored with her job, Sarah decided to quit it to be closer to her husband and their beloved pets (a cute black cat and two adorable dogs.
Sarah shared that she started making comics about her life and her family during her free time as a way to recharge after quitting the job. Moreover, she wants to save every moment shared with her family by portraying them in hilarious and silly comics.
Bored with my 9 5 jobs, I started making comics about my life with my husband, our two dogs, and cat during my free time!", Sarah shared.
For this reason, she creates the Comic Musings webcomic – a series of relatable and adorable comics that any pet lover, especially married couples, would love and appreciate. Even if you don't have any pets, you'll certainly like these comics.
If you are a big fan of both comics and pets, scroll down to see Sarah's silly comics in the gallery below! And if you want more of her funny comics, please check out and follow her Facebook or Instagram for updates. Besides, you can hire Sarah to draw for you!
More info: Facebook | Instagram | Etsy
#1 Dog demands a sunny door!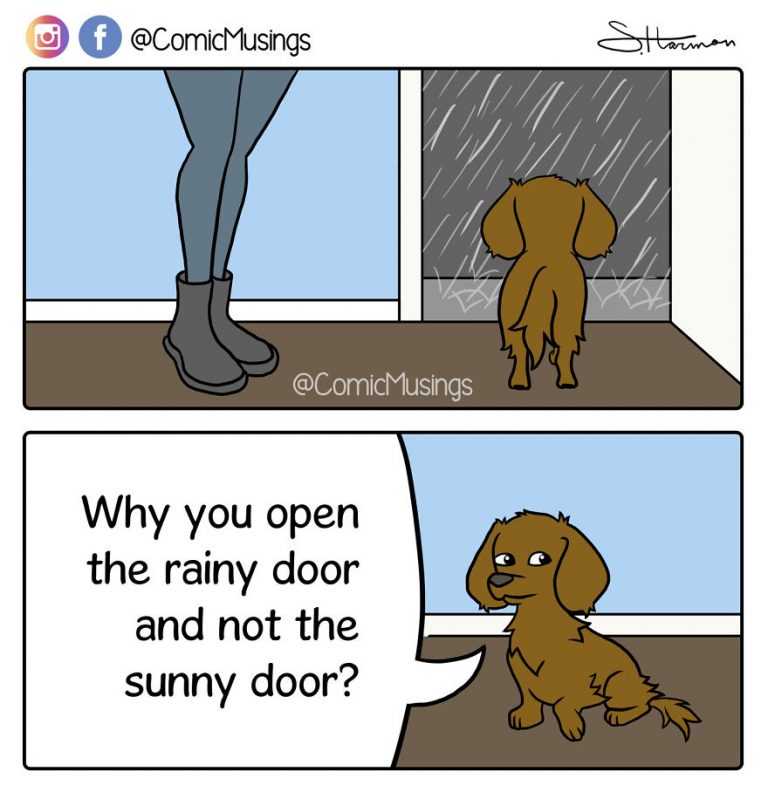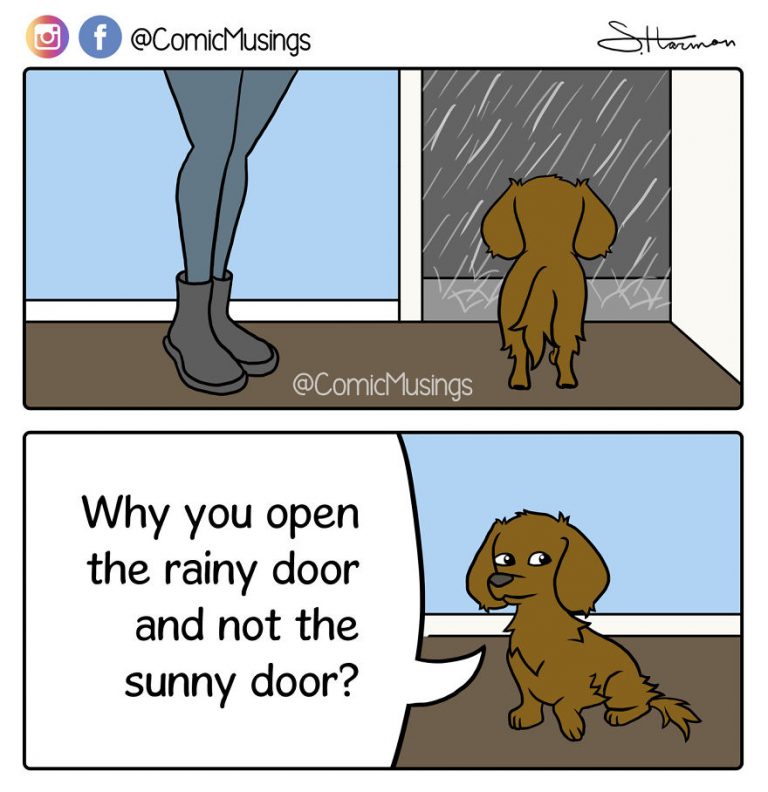 #2 Every human knows that a coughing dog is concerned about that bloody cuts
#3 The midnight horror of bathroom shall hunt you no more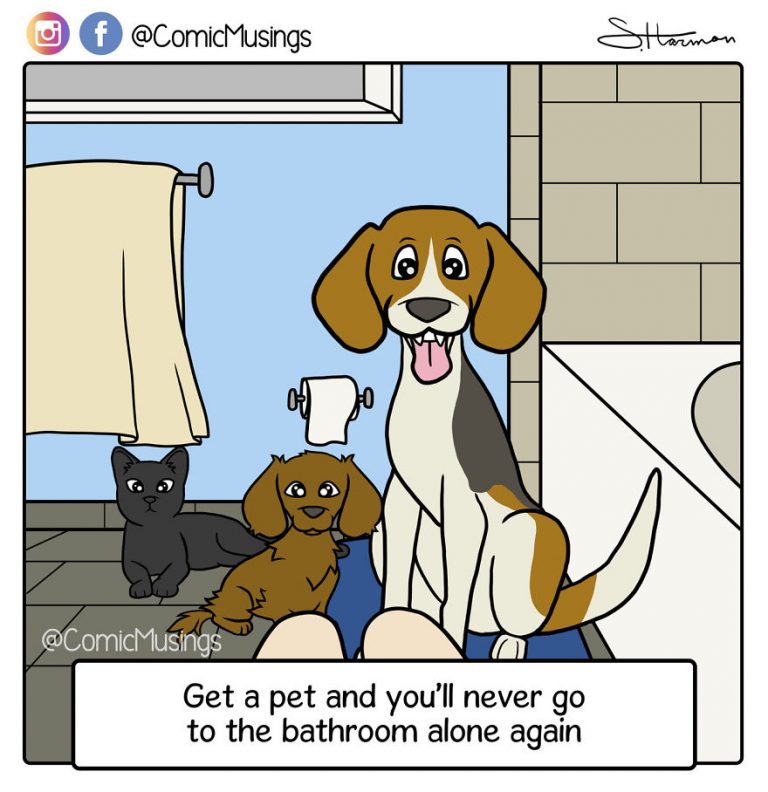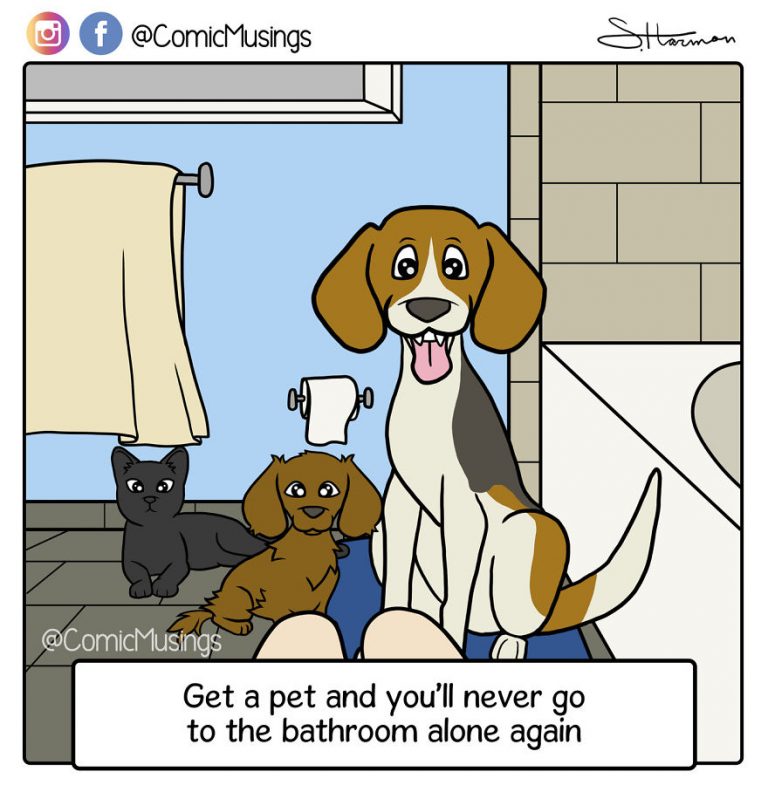 #4 Everything done by your dog is the right thing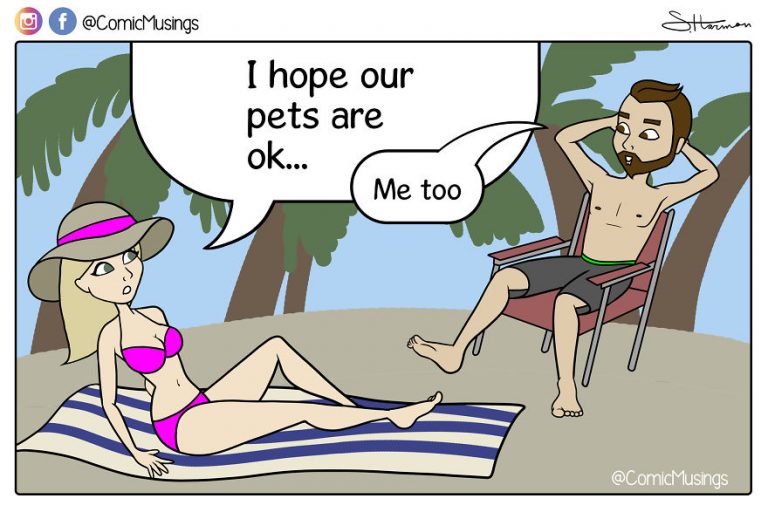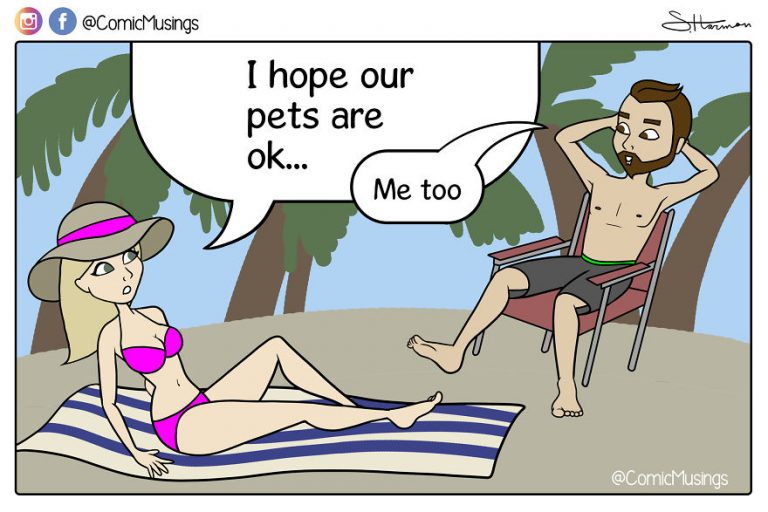 #5 owning a pet means no more holidays on your own
#6 Pet Owners are mothers!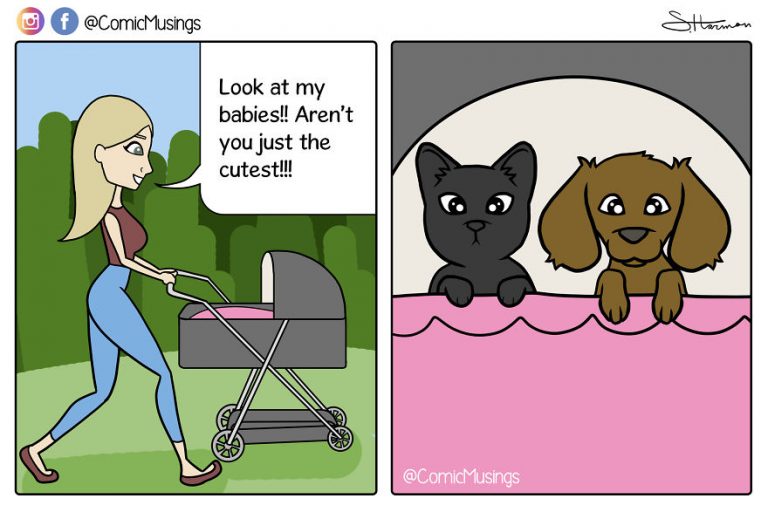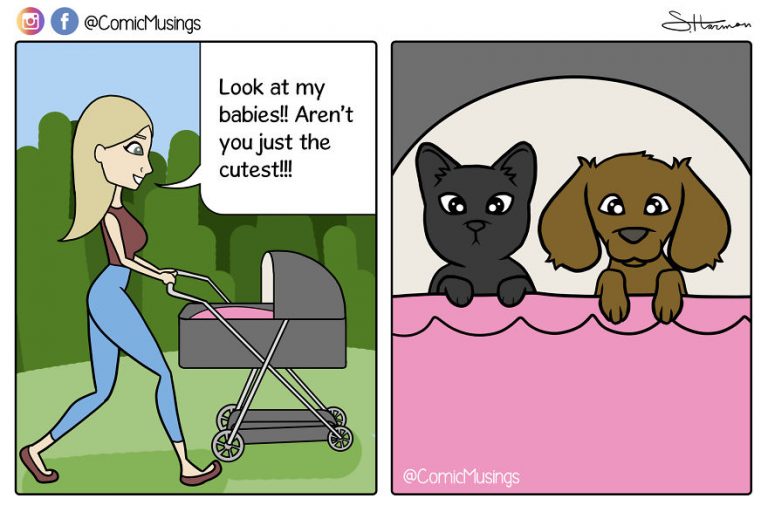 #7 Goober knows the walk before the 'w'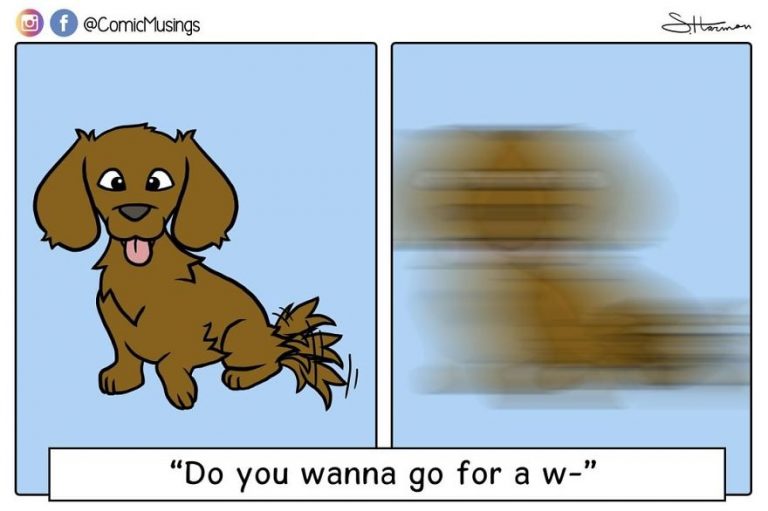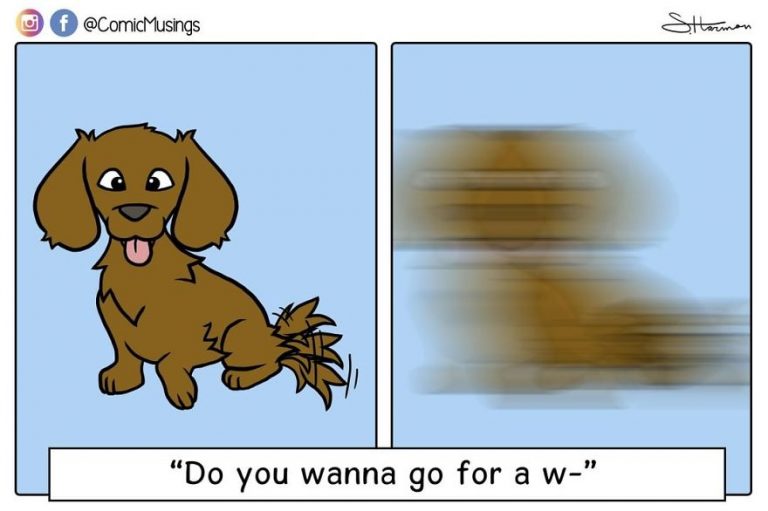 #8 Boxes and Cat will always disappoint you of any purchases
#9 A home security system only rival has a weakness against treats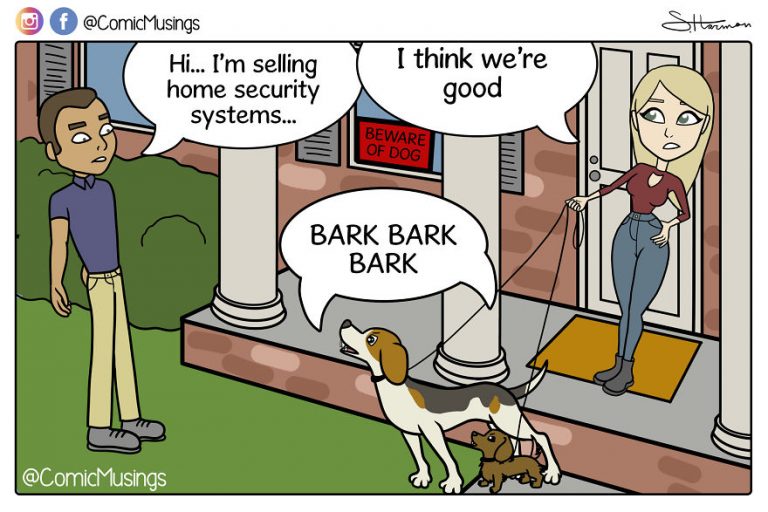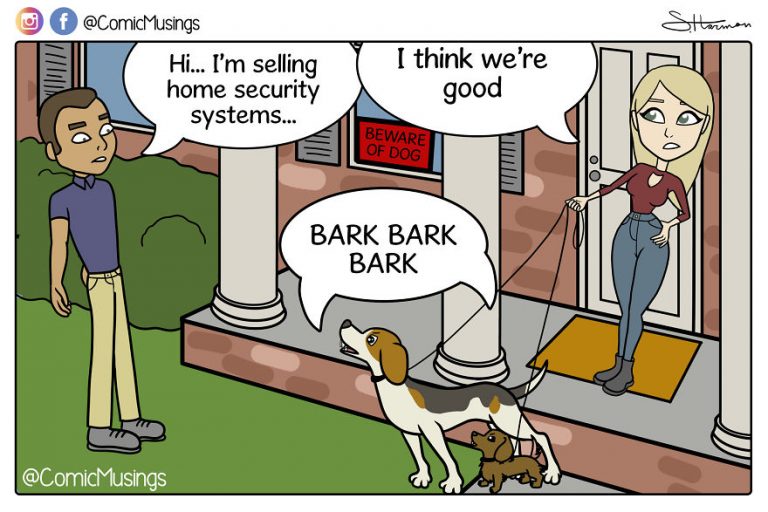 #10 Dogs sometimes think the world is ending.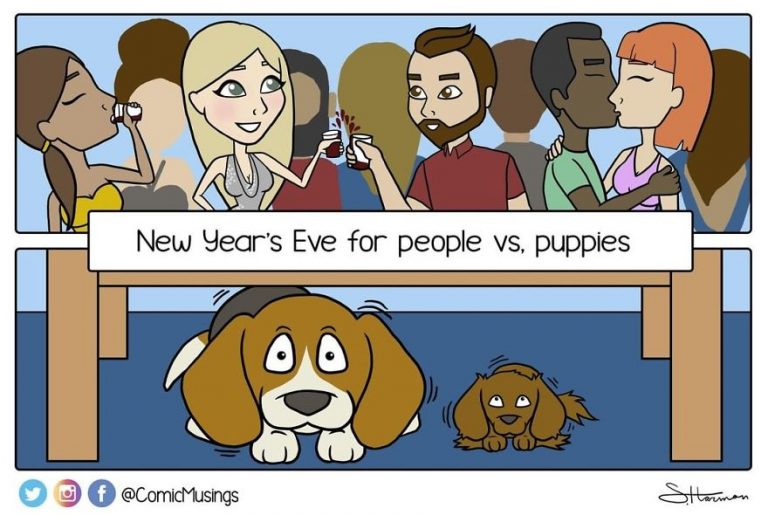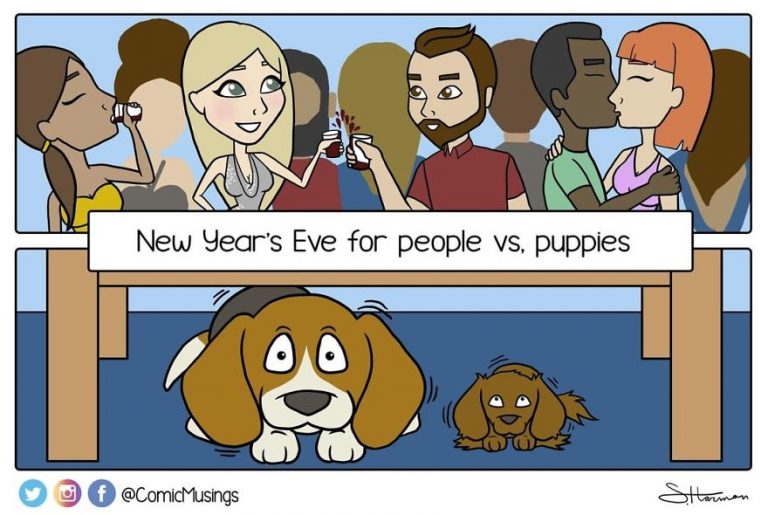 #11 Dog dads remain the best!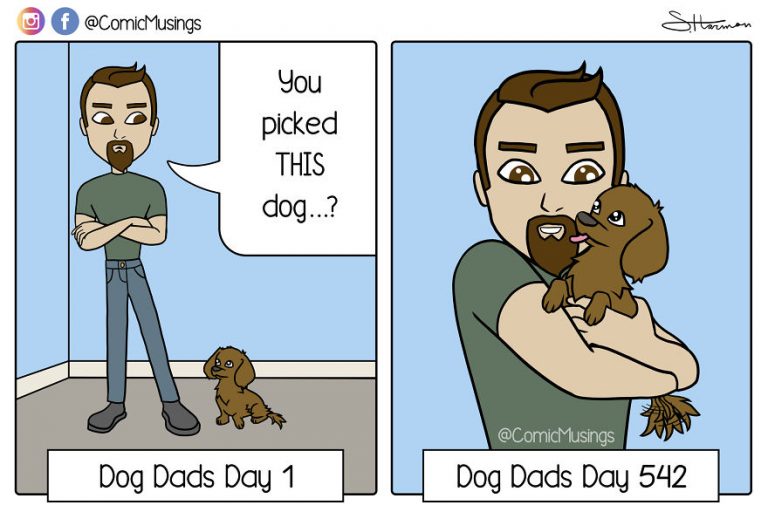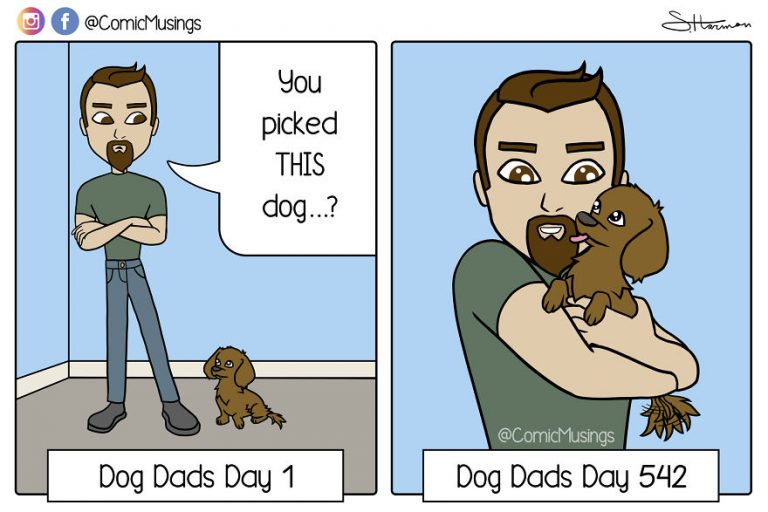 #12 And dogs proceed to bark even louder.
#13 Captain as Boy Scout and cowboy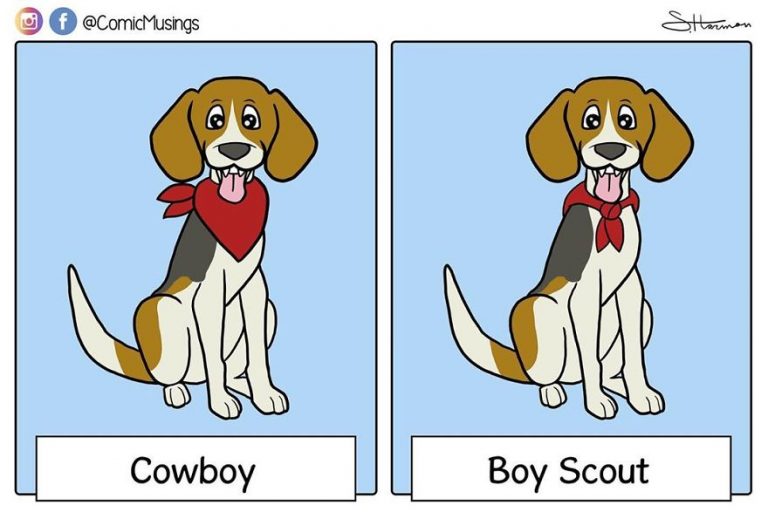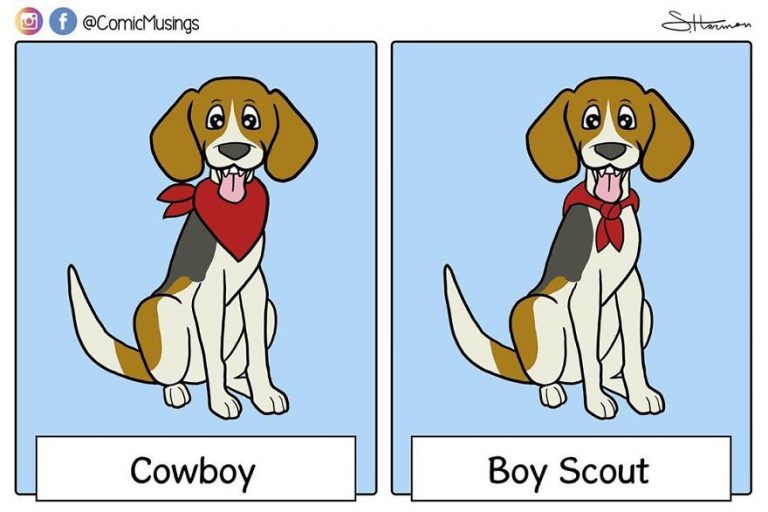 #14 Dogs find the weirdest things, the most interesting of all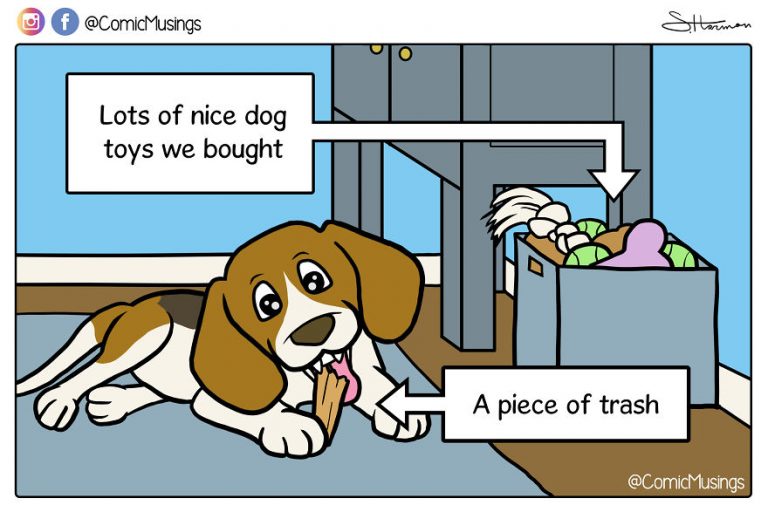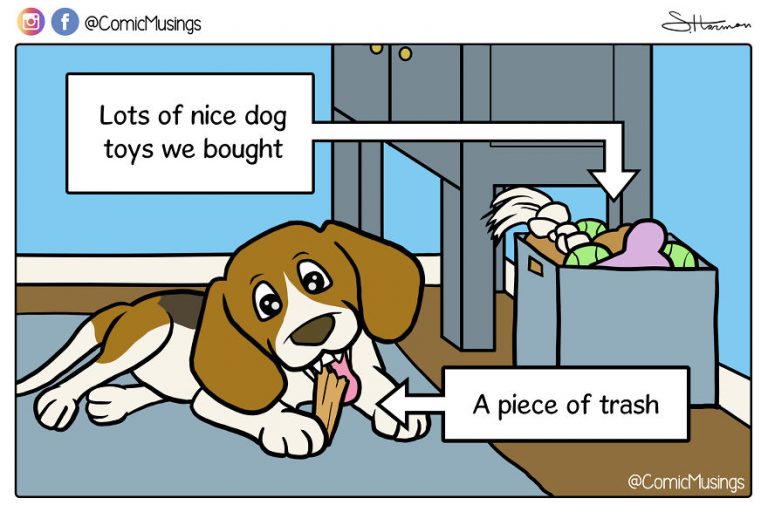 #15 Here's how will all spend our time
#16 Go make the dogs check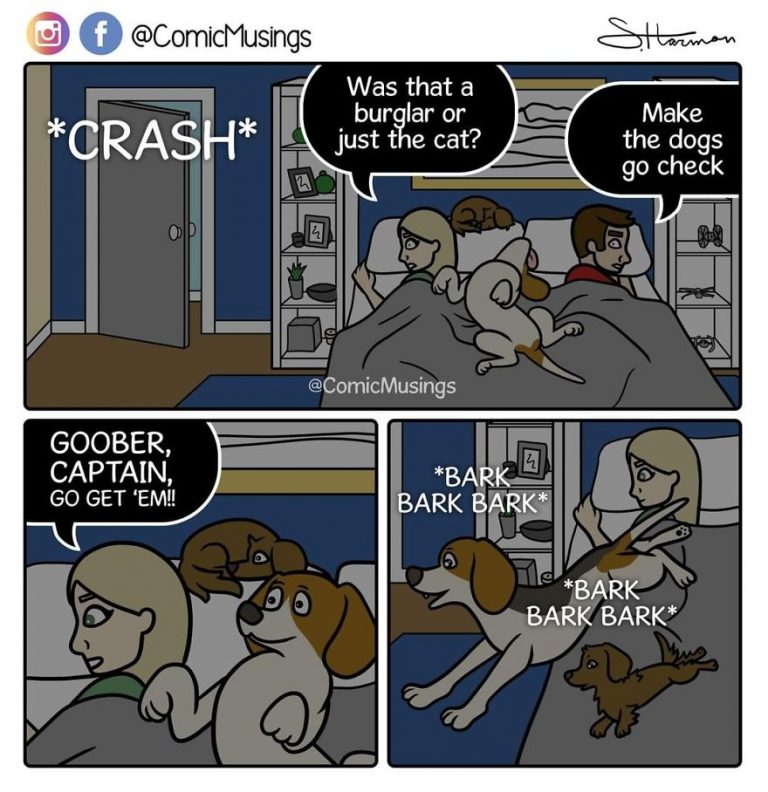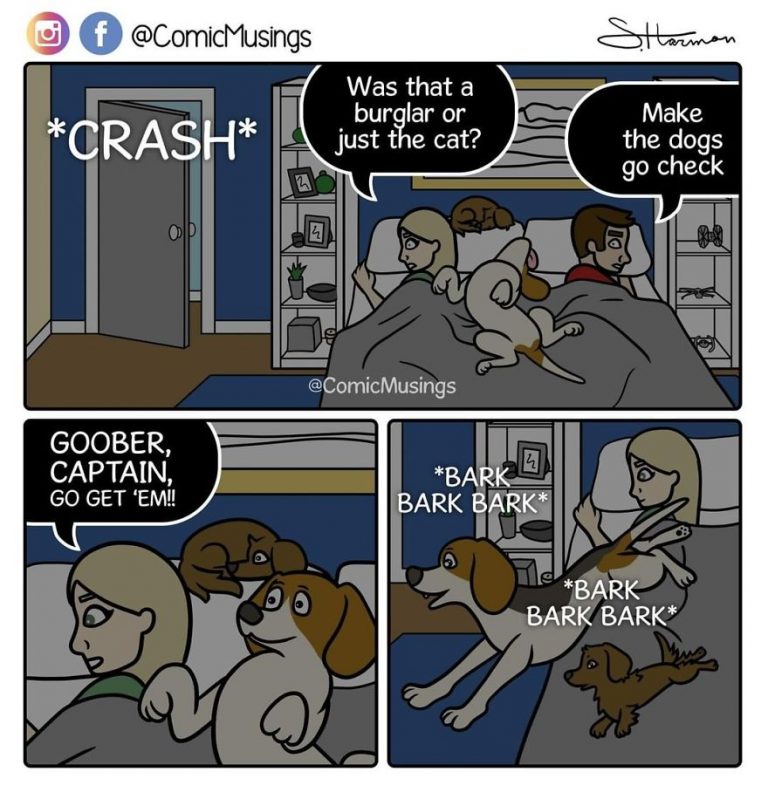 #17 Goober thinks he's very tall. We really have a lot to talk about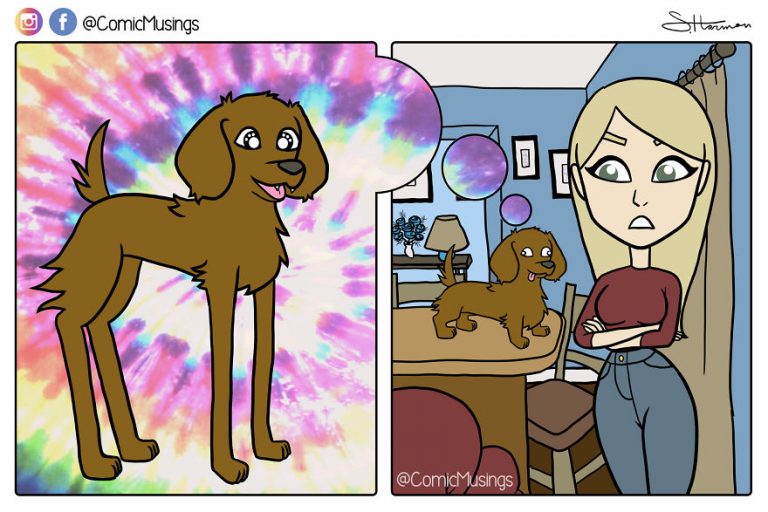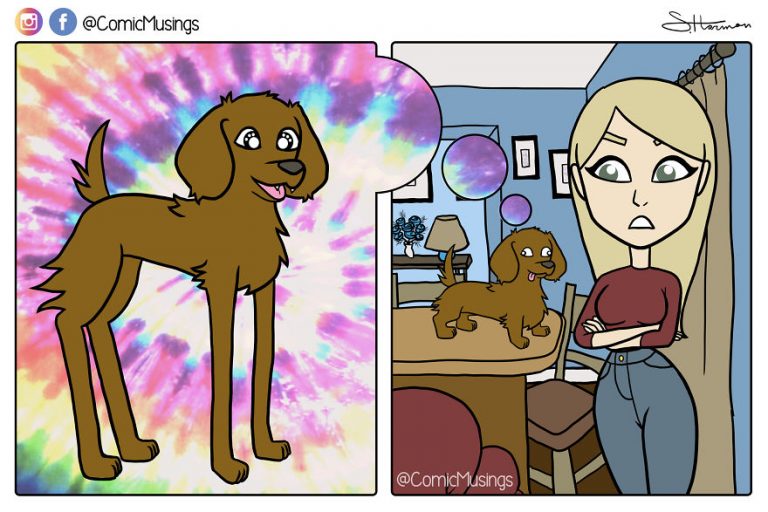 #18 Goober four different attractive expressions