This father makes the internet a much better and more fun place. Tom Curtis, from London, runs the Instagram page "Things I have drawn", showing what would happen if the children's drawings come true.
Tom has 2 children, Dom (11 years old) and Al (8 years old), and he dedicates himself to photoshopping the drawings they and other children make. Those fun and creative doodles come to life, with a result as funny as it is terrifying, and we love it. And we wanted to show you his latest works, so take a look, enjoy yourself and vote for your favorites.
Credit: Instagram | Twitter (Father) | Twitter (Children)
#1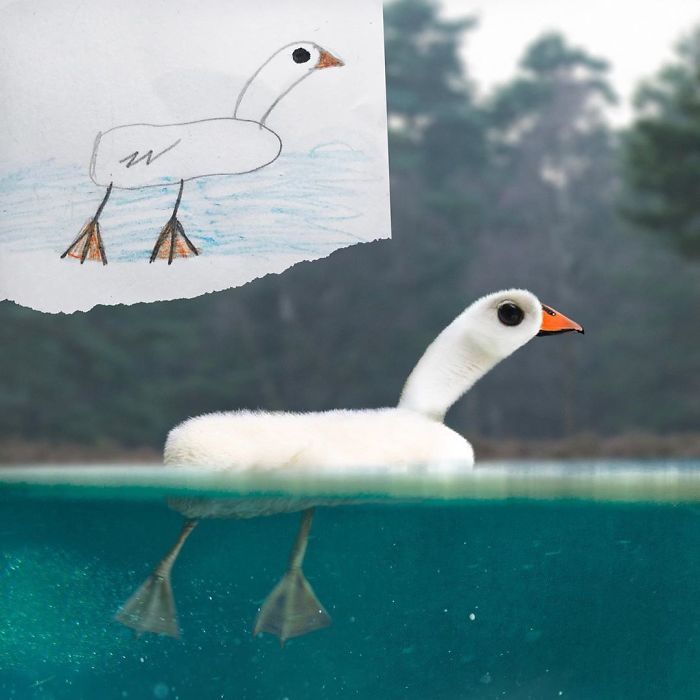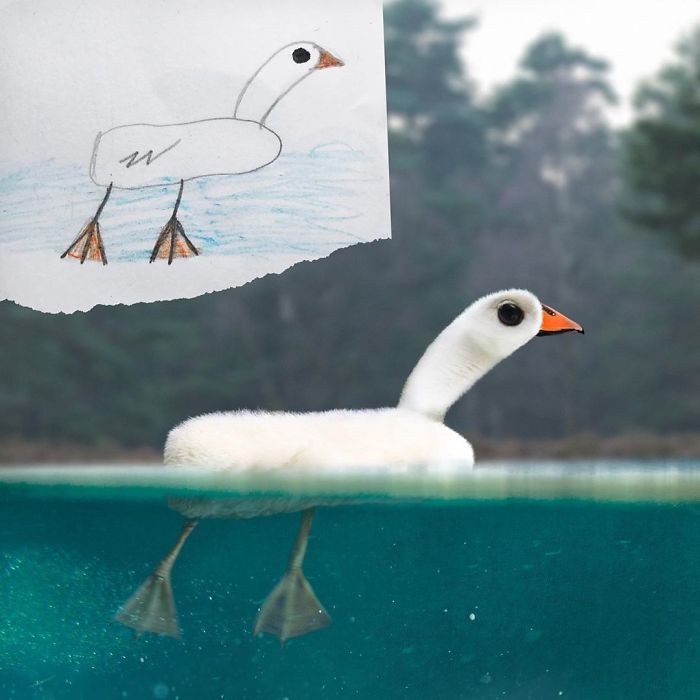 #2
#3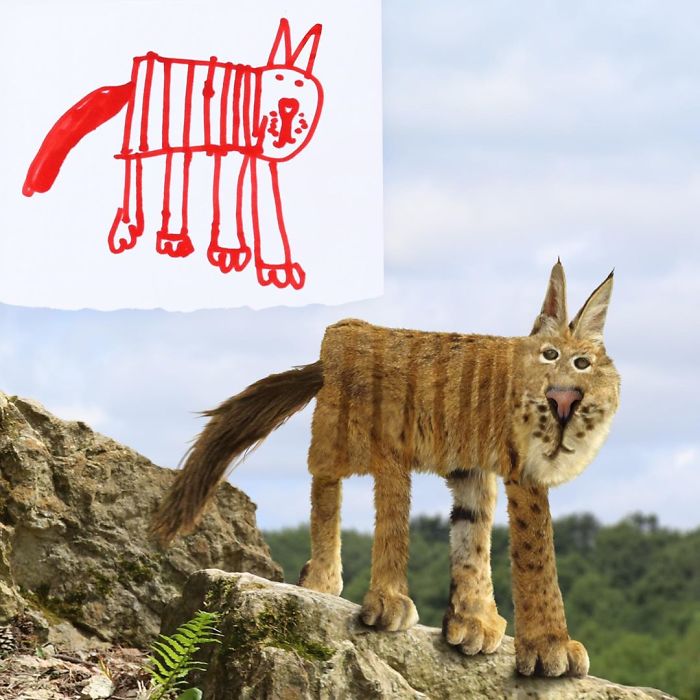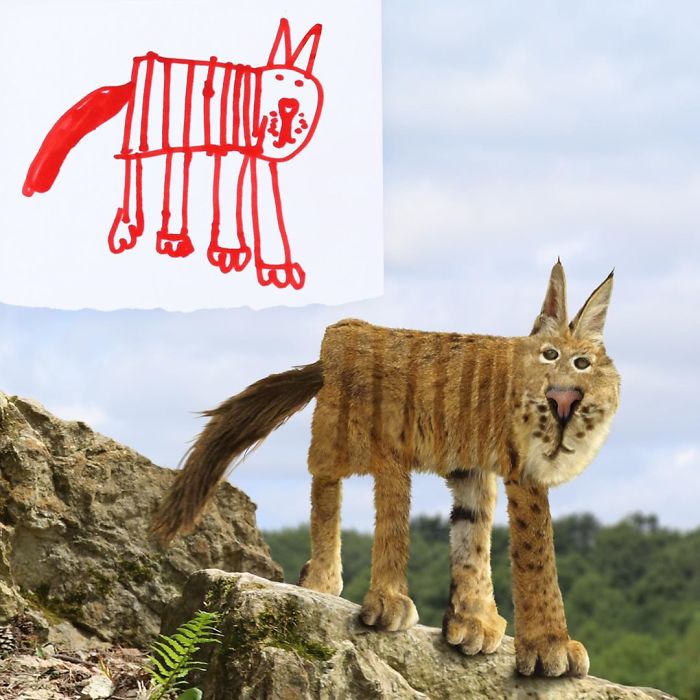 I used to affirm that all the animals were real, but it took a long time to find and photograph them, although they got tired of the joke right away. The time it takes to create the images depends on many things: The subject (took less time with animals than with vehicles) ), the texture (smooth skin is easy, reptile scales take a long time to do well, the coat is somewhere in between), and the more details the longer it takes. But normally, I think an average of 10 hours per image, more or less."
It all depends on what happens on Instagram at the time. We recently had a peak of followers, and they sent us more than 50 drawings a week, but now things have calmed down and only a few arrive a day.
#4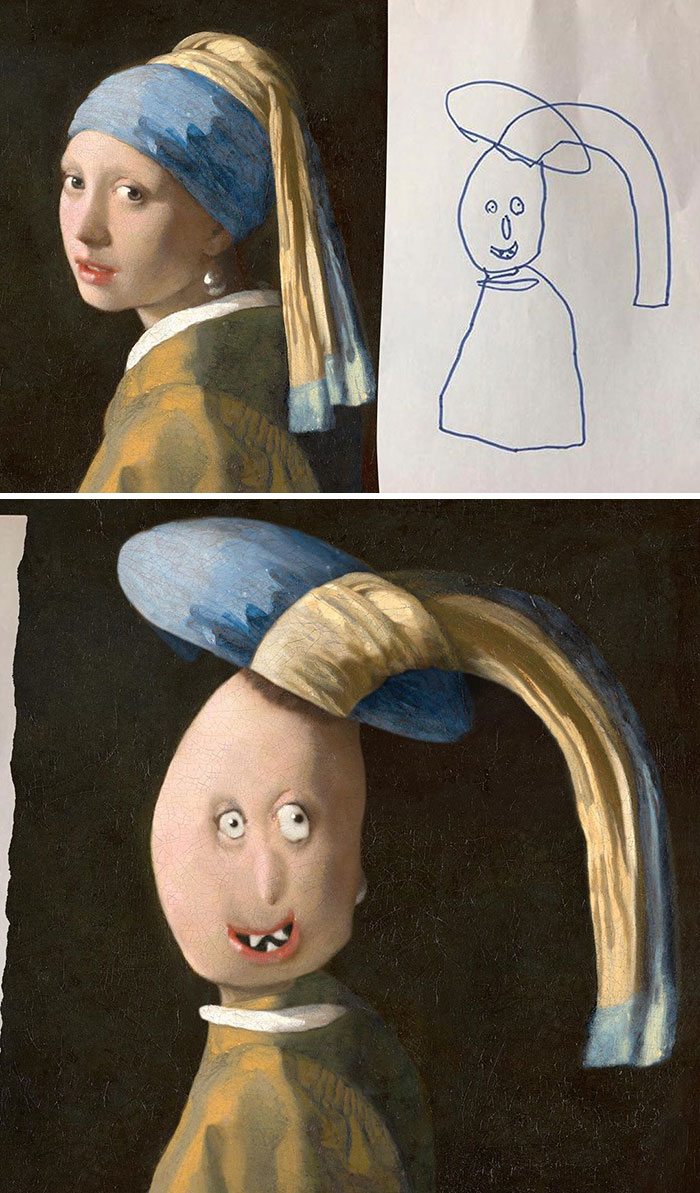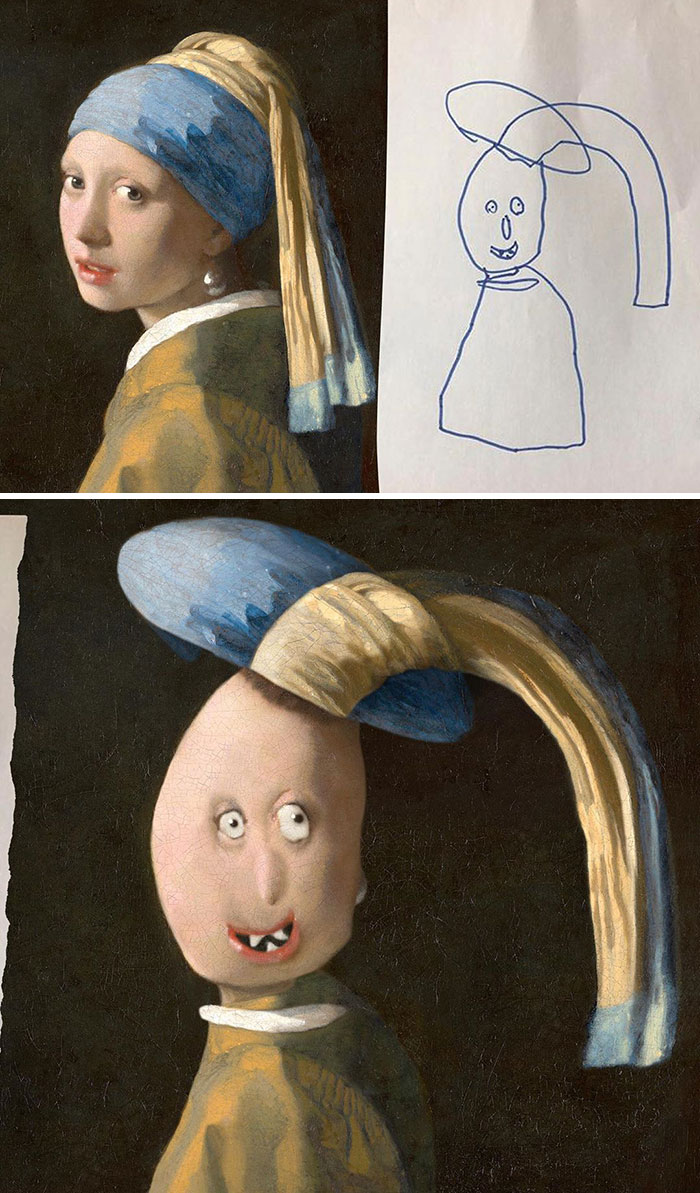 #5
#6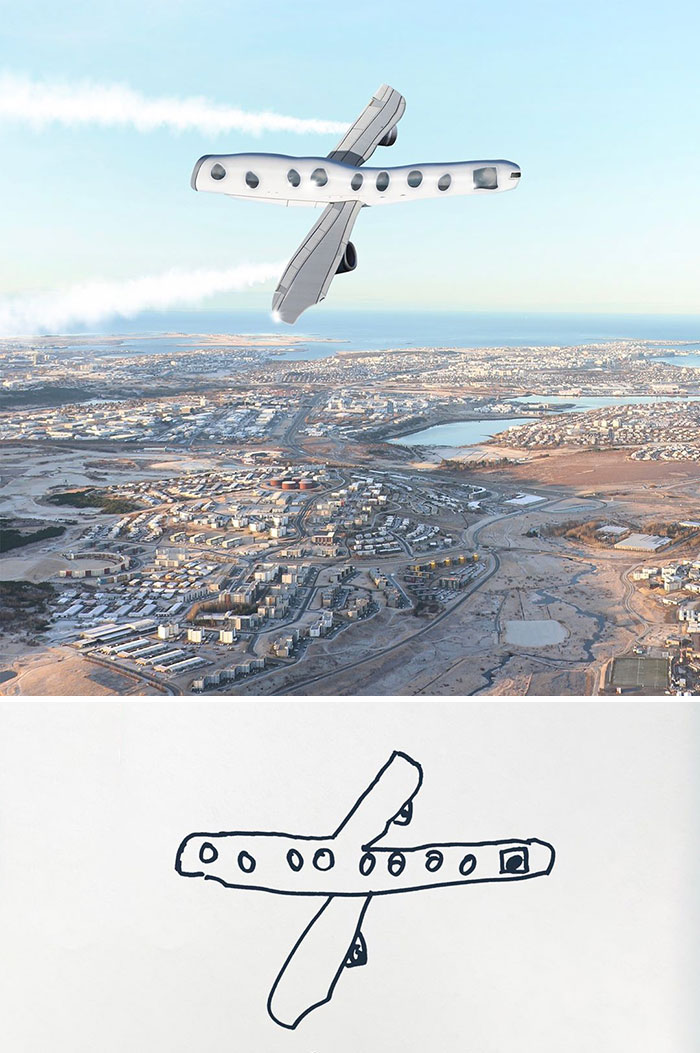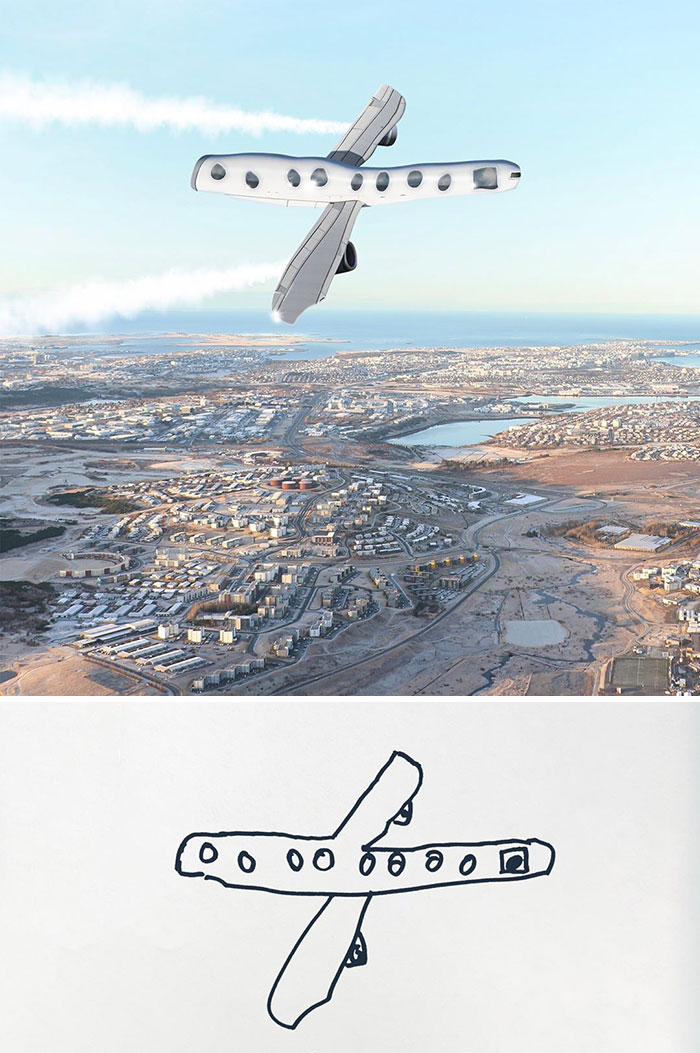 Dom and Al are now 11 and 9 years old, so their recent drawings are too sophisticated and have lost much of their innocence. Luckily, I still have quite a few of the old ones in store. These days, they fancy more playing video games than drawing. although Al tends to create a lot of weird characters with weird heads. I haven't done his versions yet. "
After 5 years of photoshopping his children's drawings, Tom's Instagram has more than 736,000 followers. The idea behind the account is simple (although it takes a lot of work) and it is something that many of us have surely thought of doing, and that is why it works.
#7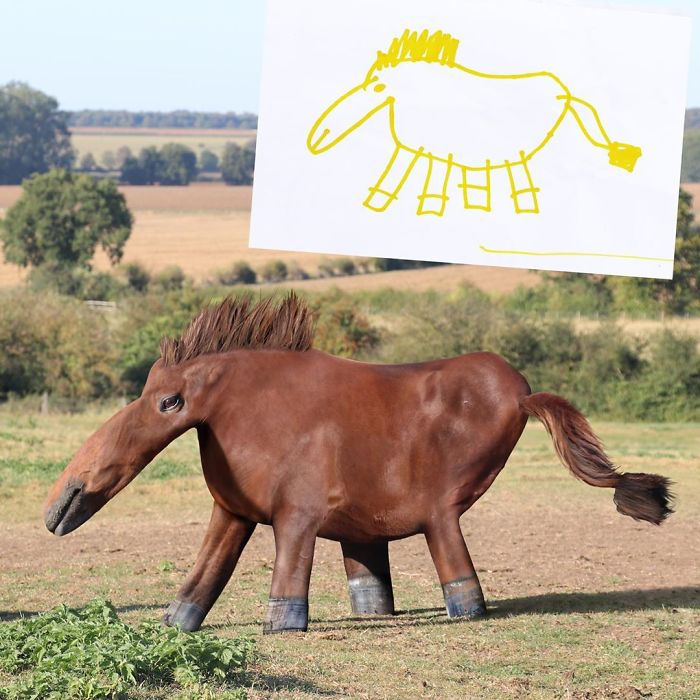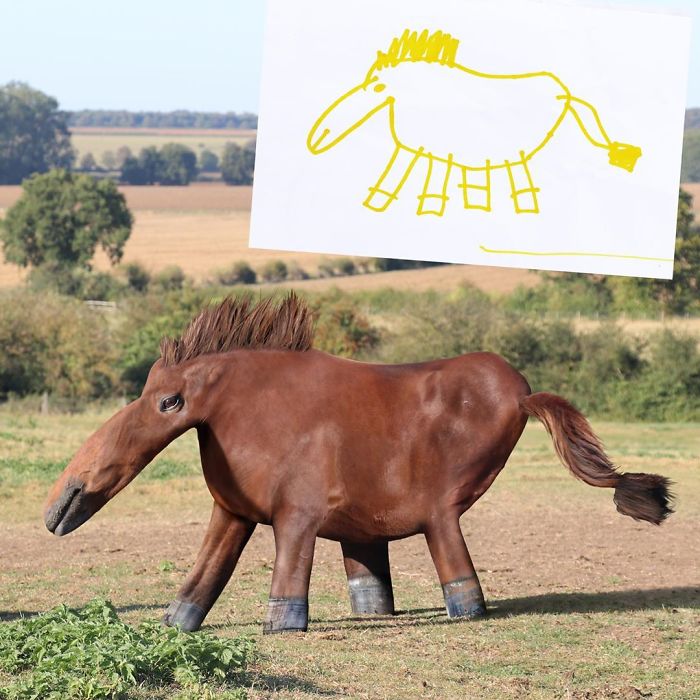 #8
#9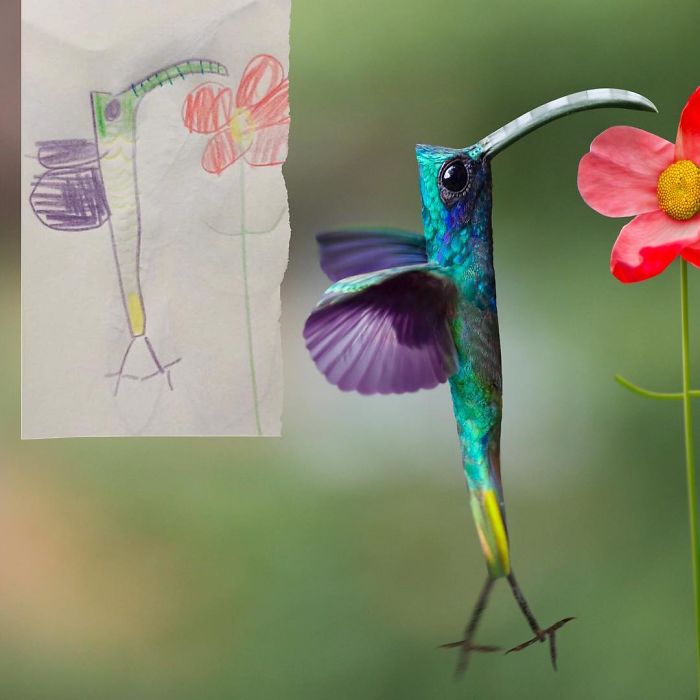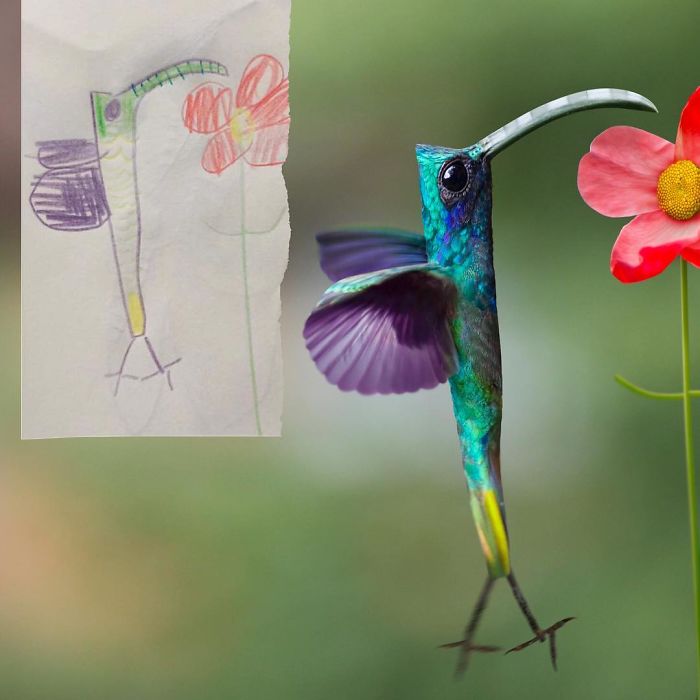 Tom has a lot of experience and has been using Photoshop for almost 25 years.
It all started when she saw her son Dom drawing a strange animal, and that like almost all children, he drew his eyes and mouth on the same side of the animal's head.
It crossed my mind that maybe we adults don't look at the world correctly, and kids maybe they're right. So I decided to open Photoshop and reimagine animals, faces, vehicles, and objects as kids draw them," Tom told PopSugar.
#10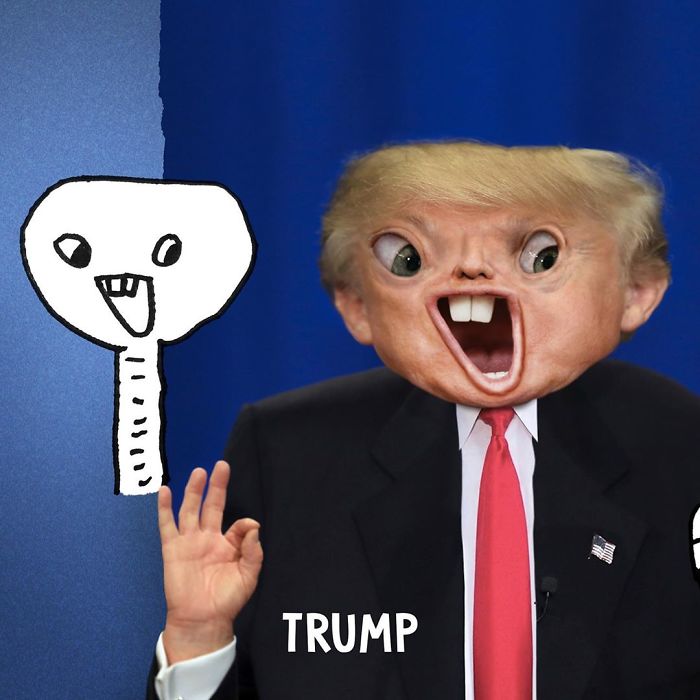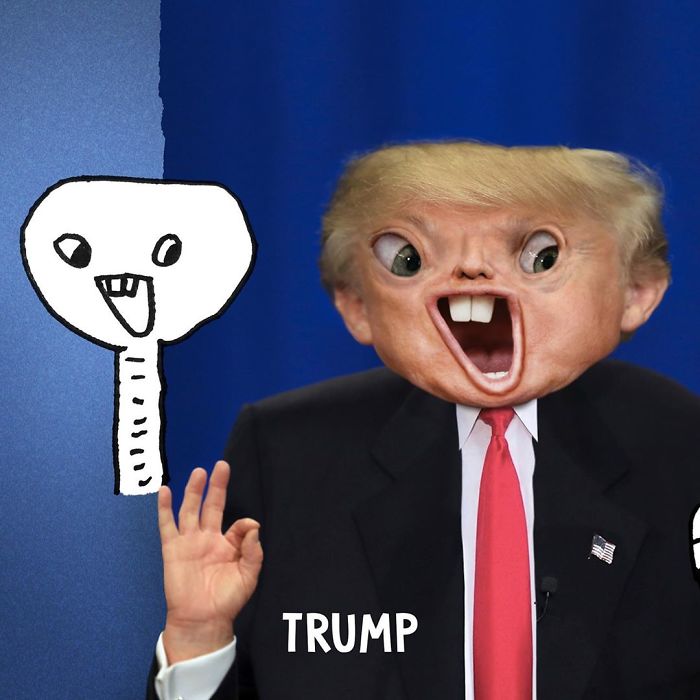 #11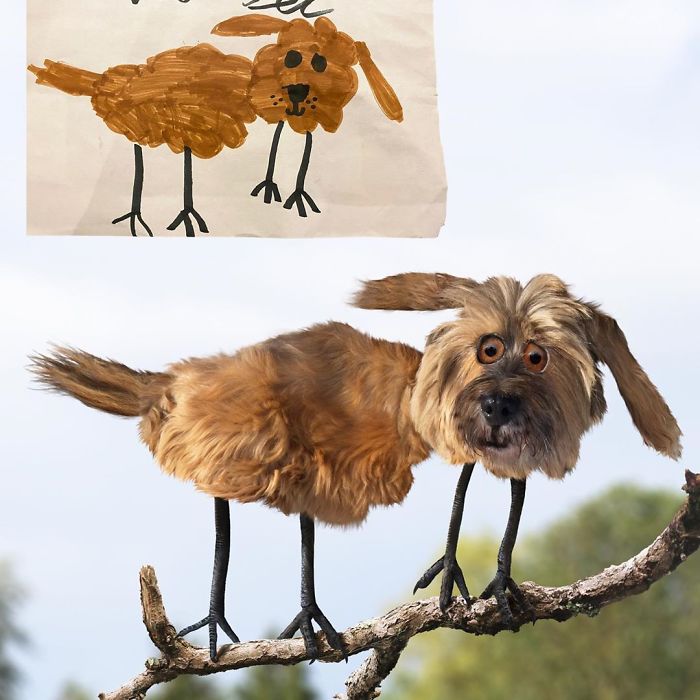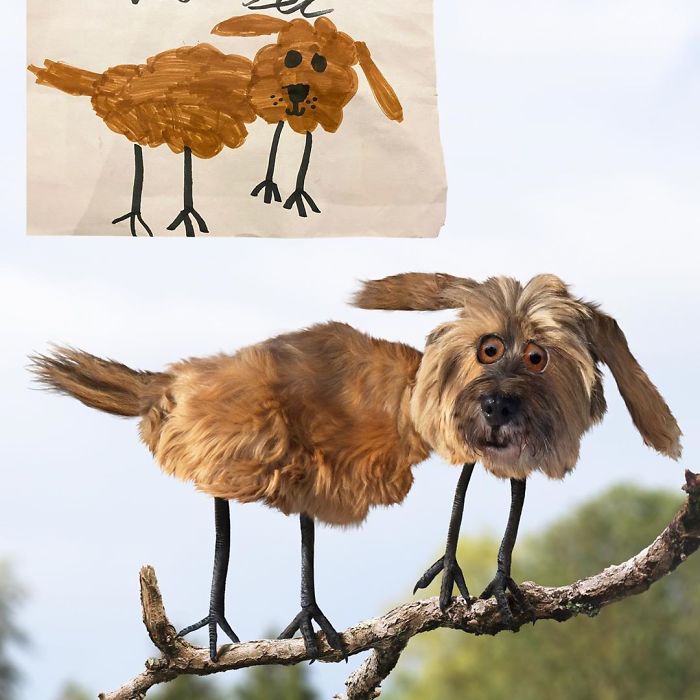 #12
Now the father photoshoots not only the drawings of his children, but also those of other children: many parents send the doodles of their suckers so that Tom gives them life, and it seems that it will take a long time. So if you want to see what your kids' drawings would look like in the real world, send Tom a picture of them and maybe you're lucky.
And if you really like these images and want something more permanent, you can always take a look at Tom's book: 'Things I Have Drawn: At The Zoo.
#13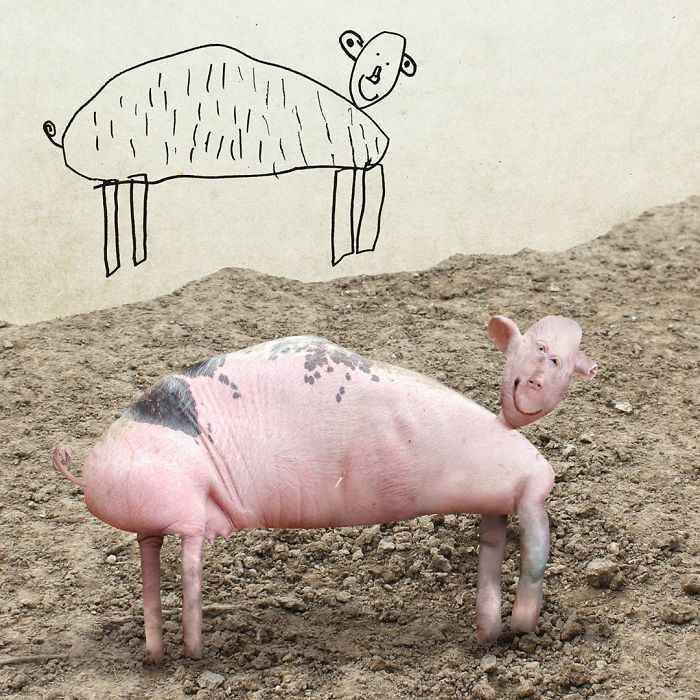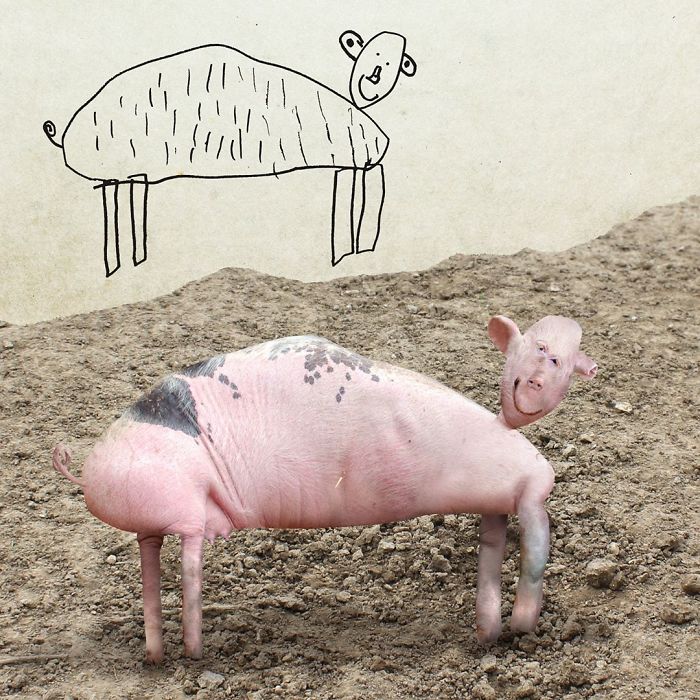 #14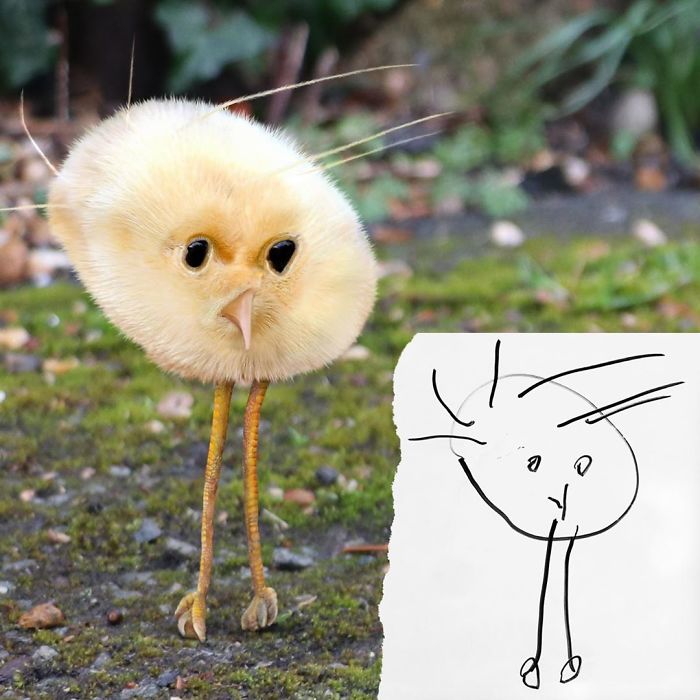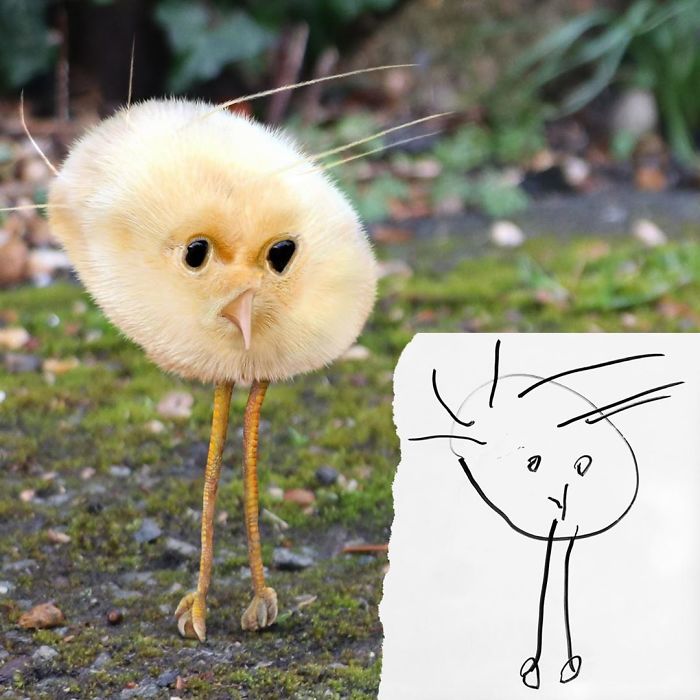 #15
#16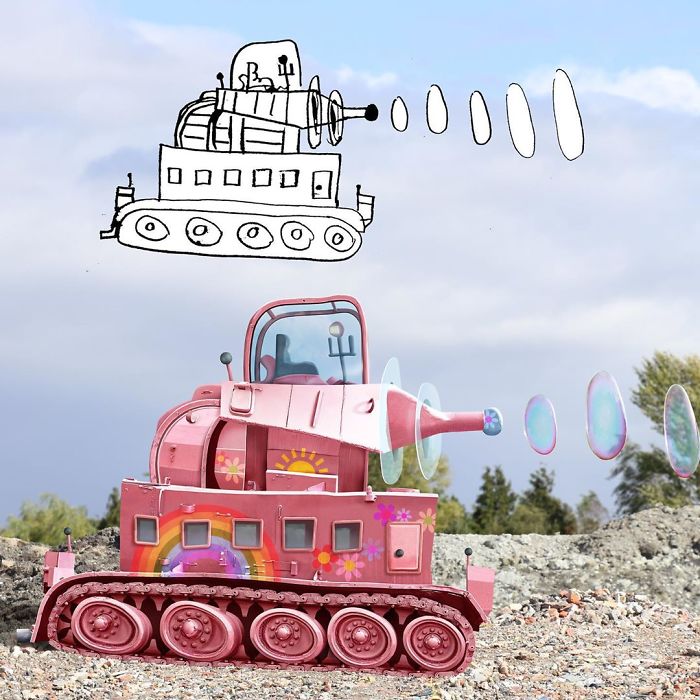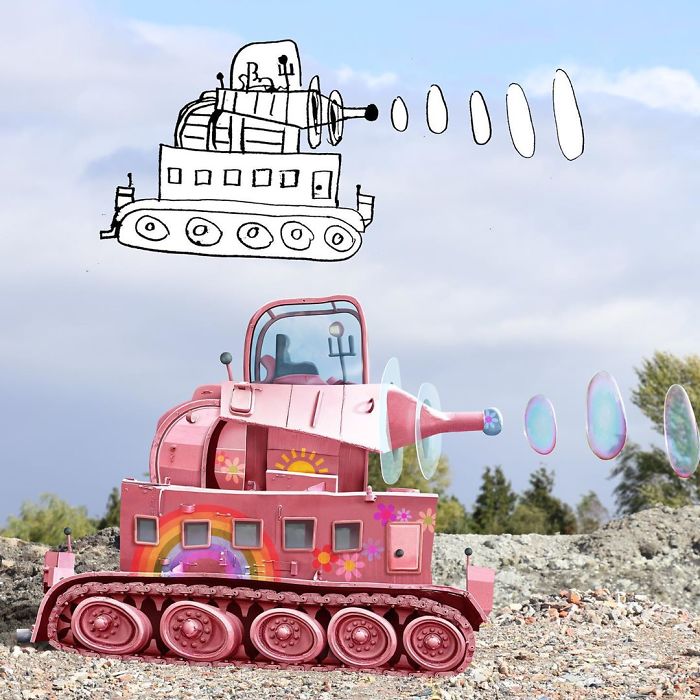 #17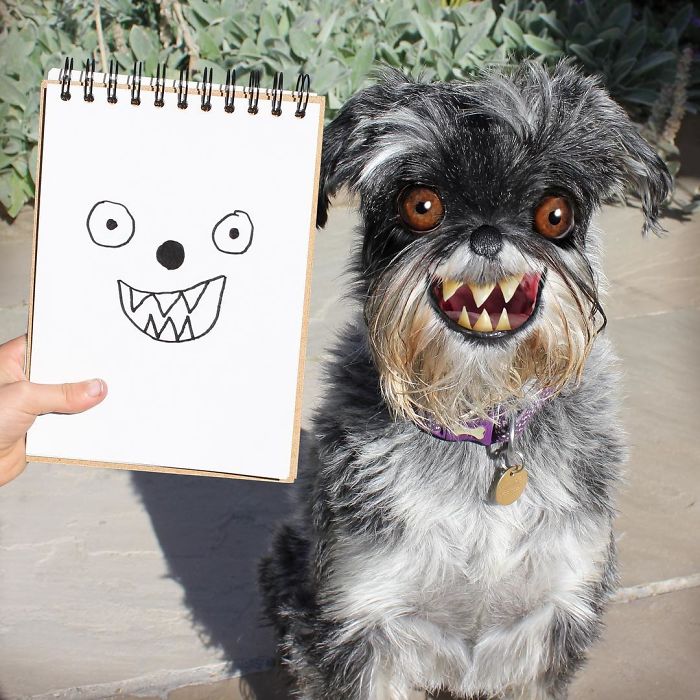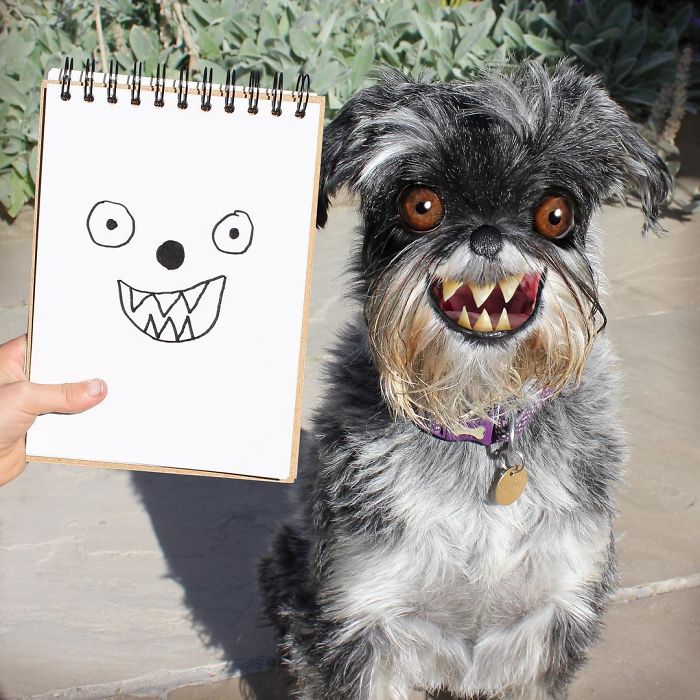 #18
#19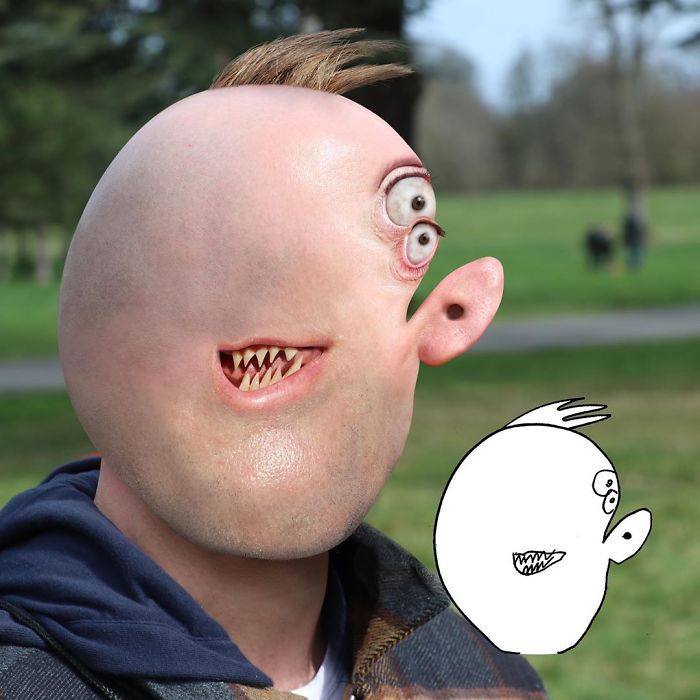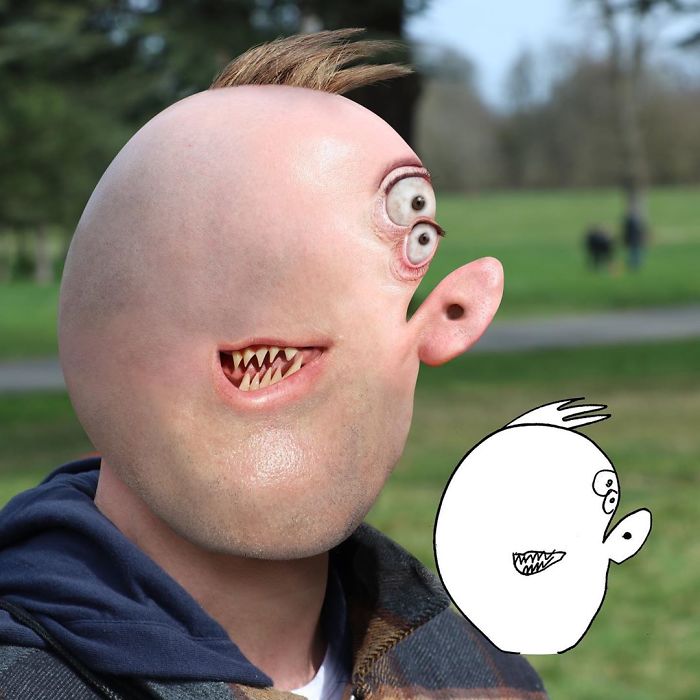 #20
#21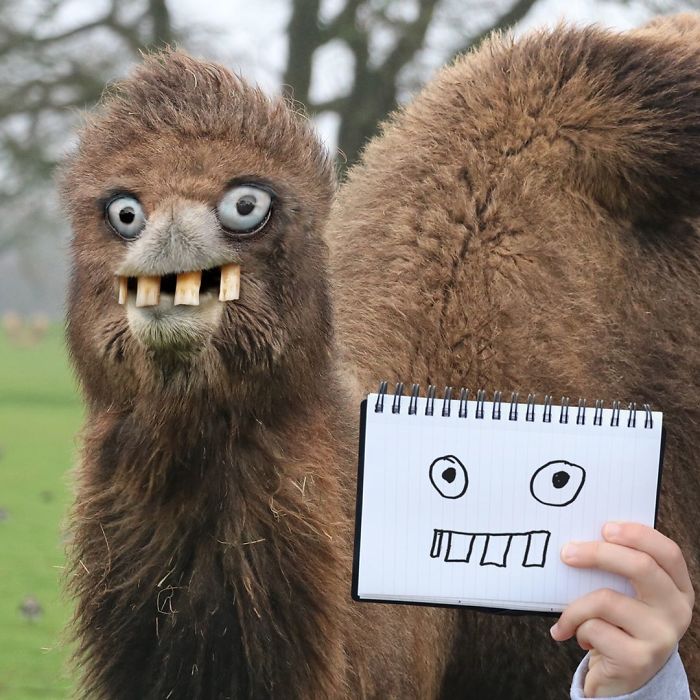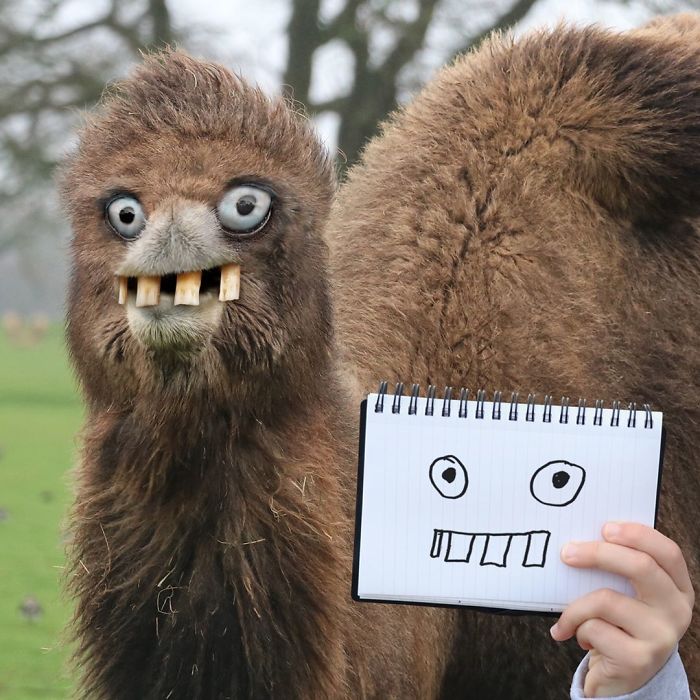 #22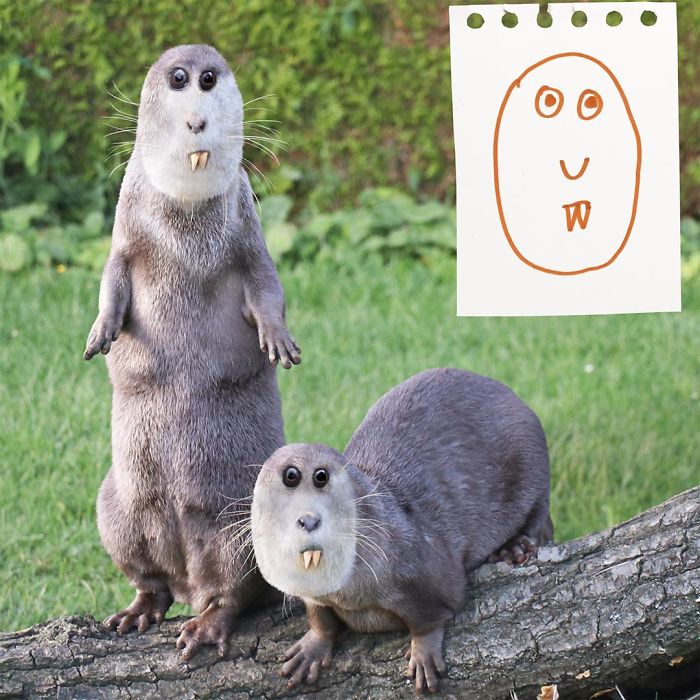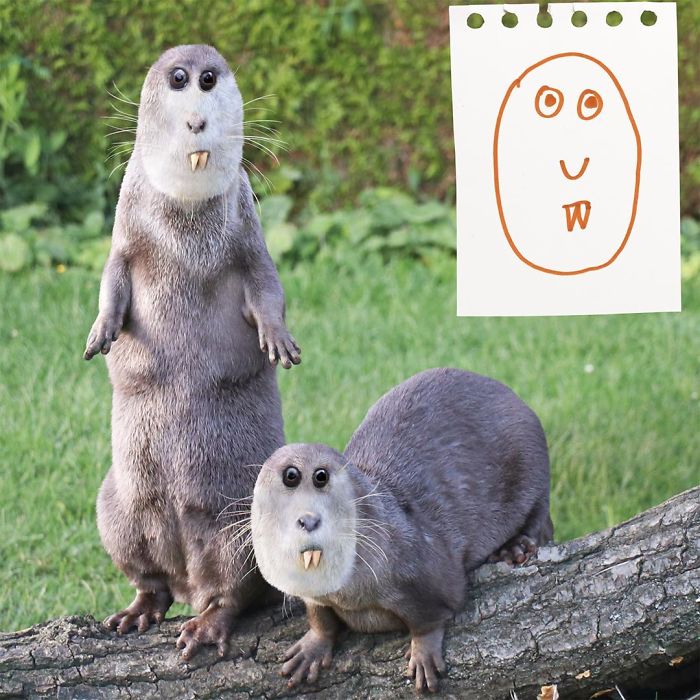 #23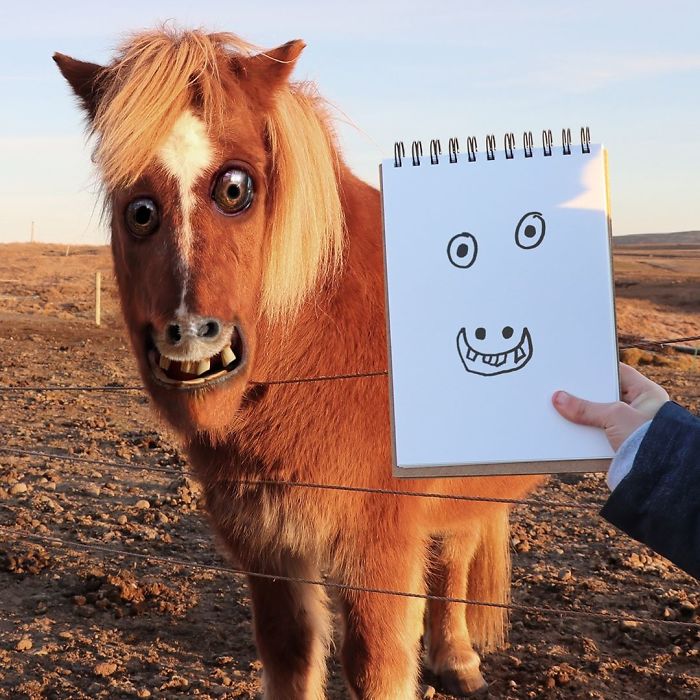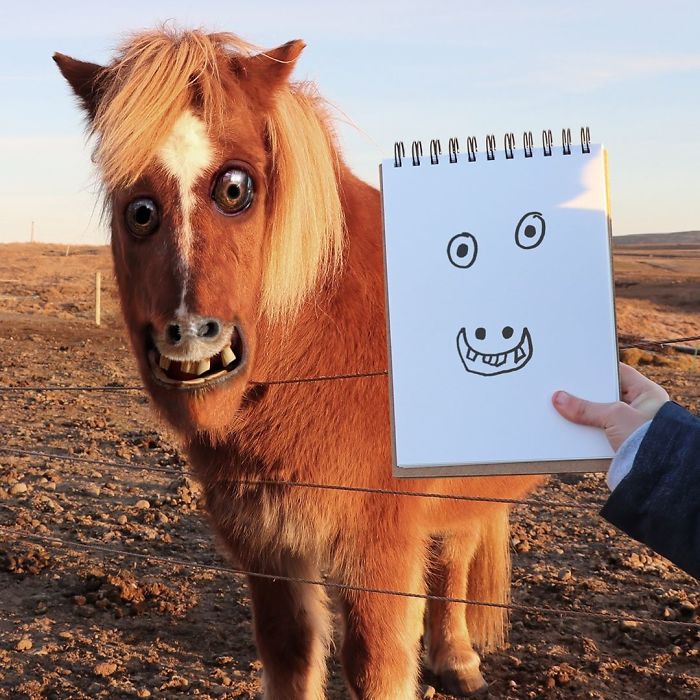 #24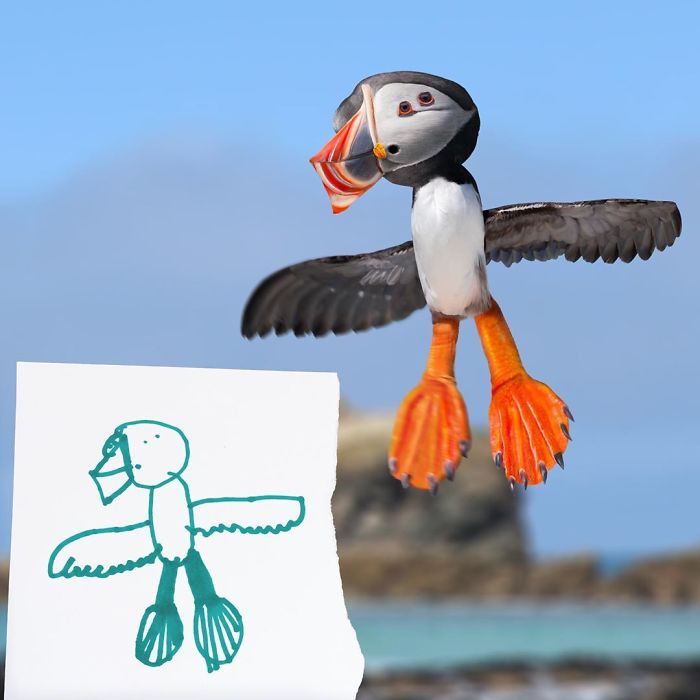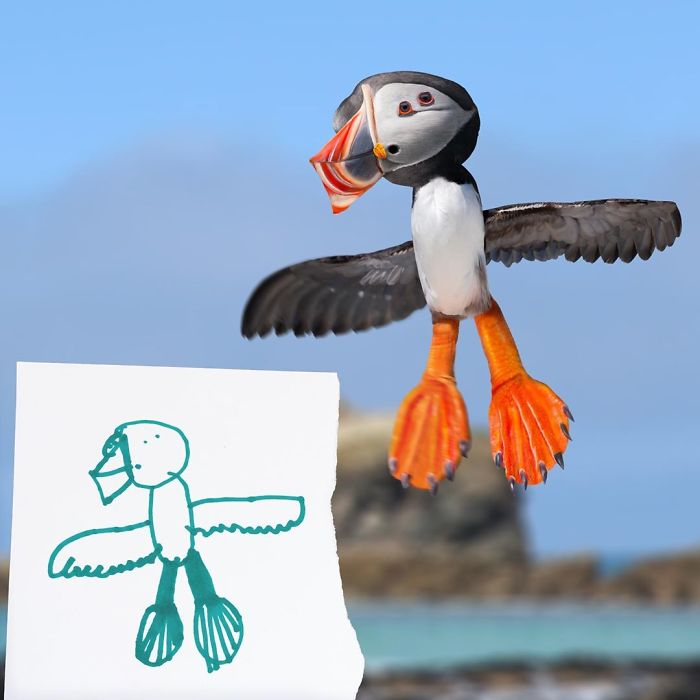 #25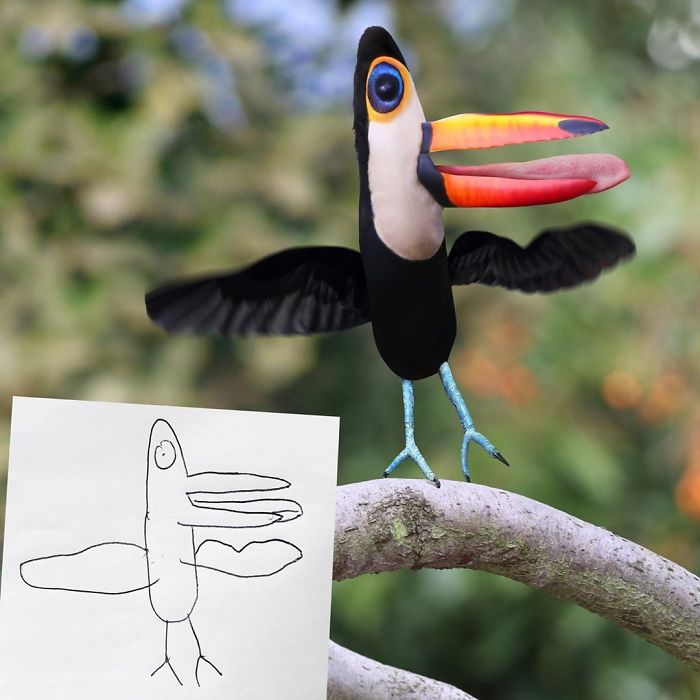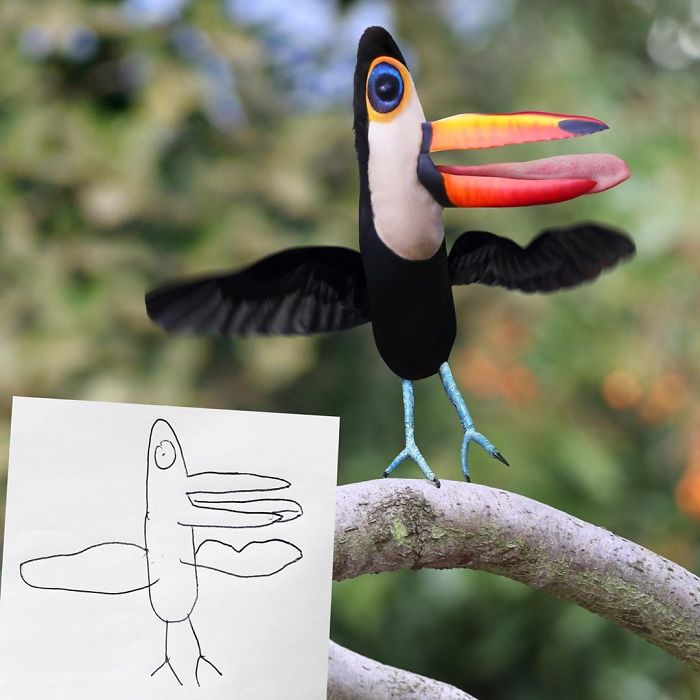 #26
#27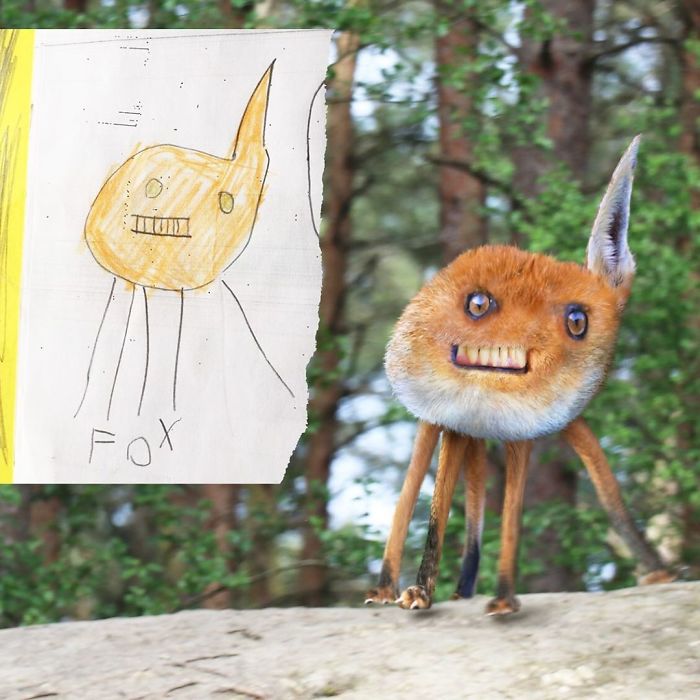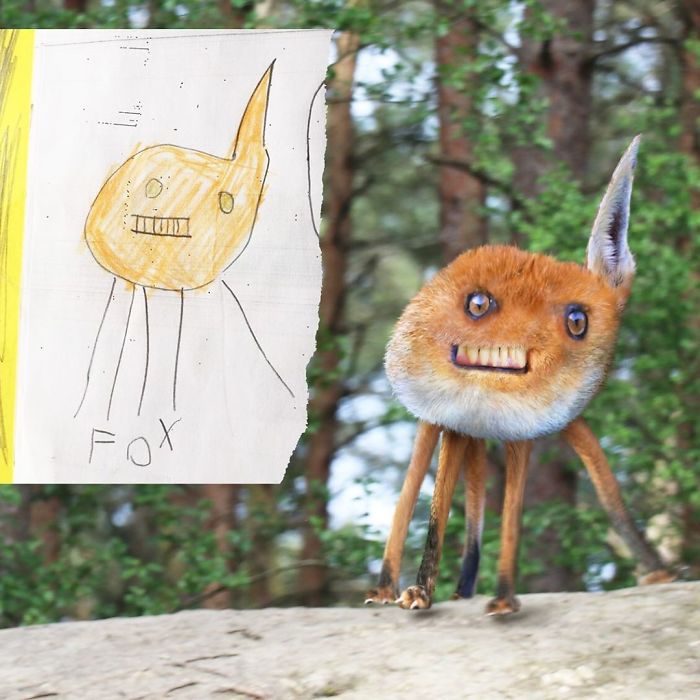 #28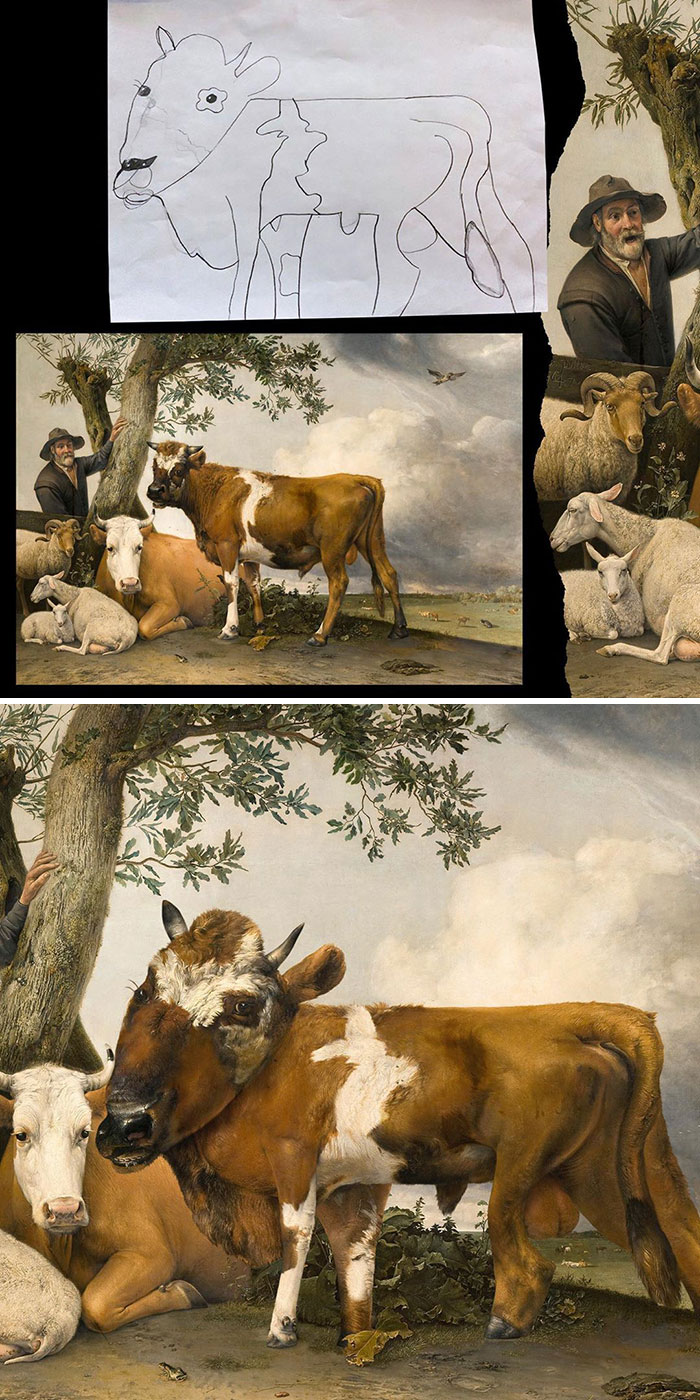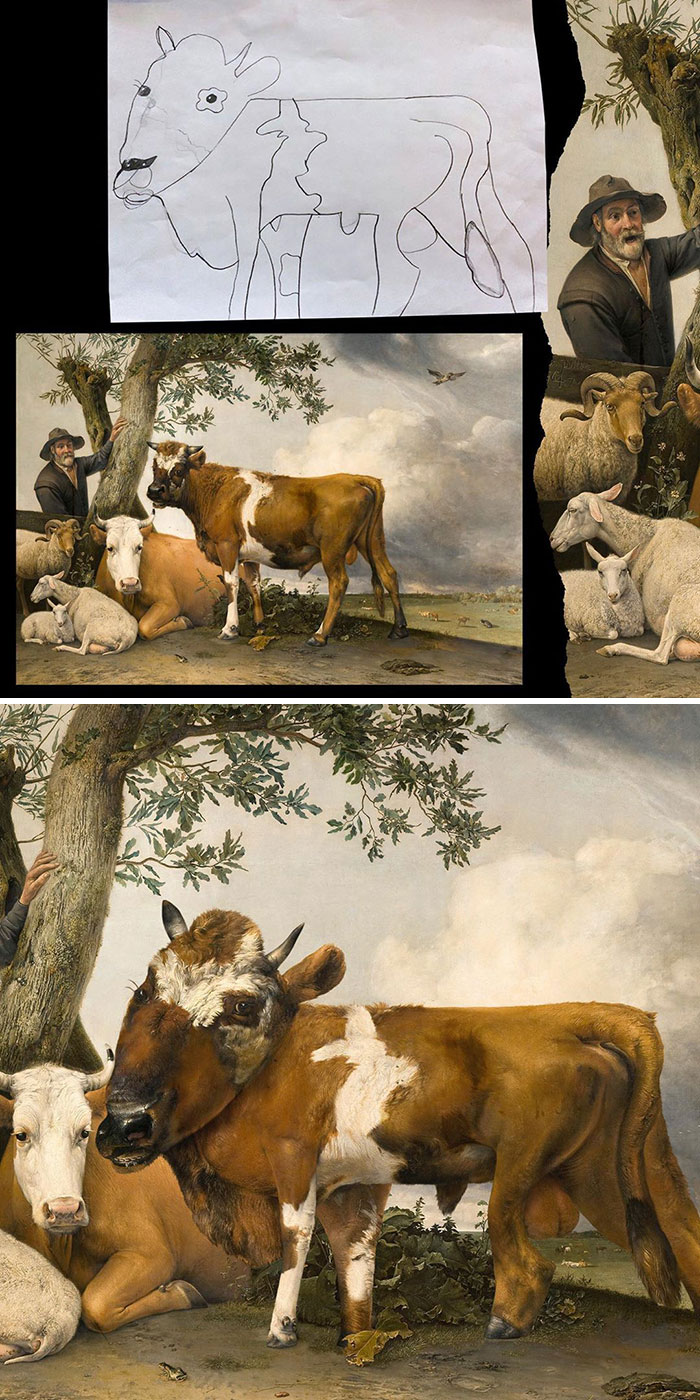 #29
#30