While many of us will wait in vain for our puppy to bring us the leash or turn around, Kaylee, 29, seems to possess some magic when it comes to training dogs. And without a doubt, these constitute the most obedient group of puppies you have ever seen. These Shetland sheepdogs and an Alaskan Klee Kai, are extremely well educated to form in order, and can even create a heart shape.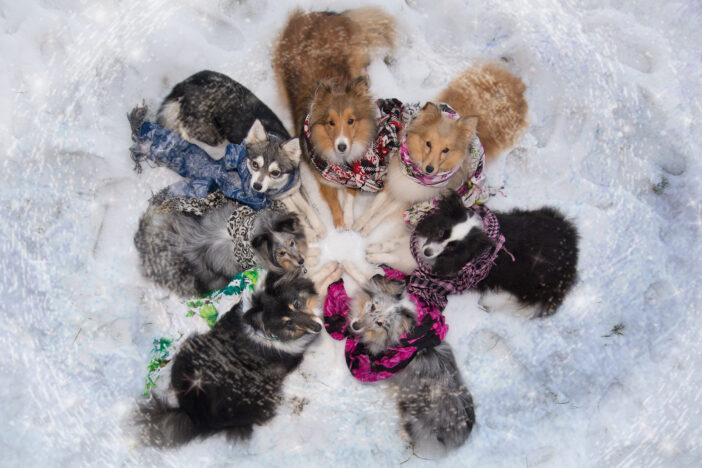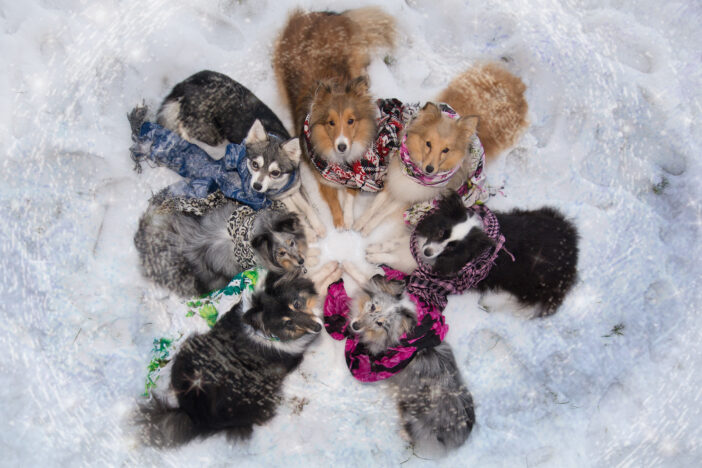 Now the dogs have posed for 12 images that will form a special calendar of charity, with all the money destined for worthy causes. Kaylee, who lives in Scalloway, Shetland, has used her photographic talents to create a calendar, with a photo for each day of the year. We have autumnal dogs, dogs in wells and even Peaky Blinders dogs.
All money raised went to the TASC ambulance charity and Bravehound, a charity that trains therapy dogs to help war veterans.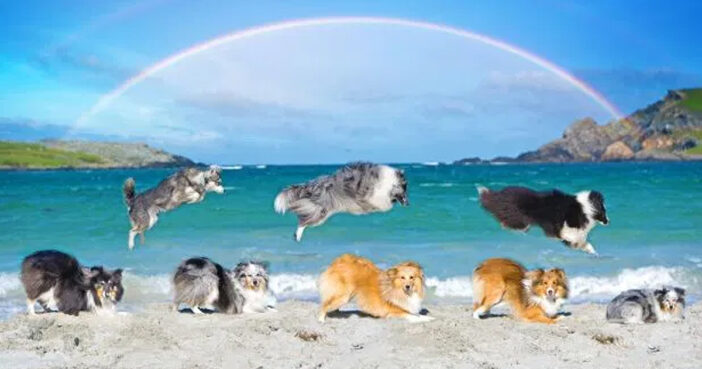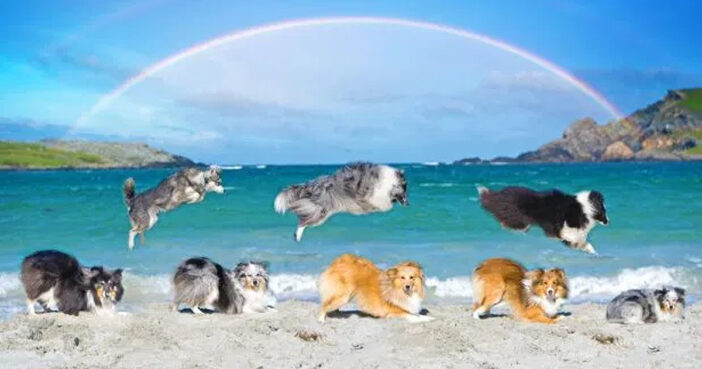 Many believe that the photos are too good to be true. However, some of them are the result of a photographic technique: the latter in which dogs jump in front of a rainbow is actually composed of two images.
They are really amazing!